Salvatore Ferragamo
Attimo L'eau Florale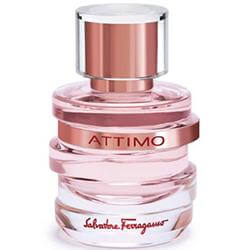 Get a 30-day supply of Attimo L'eau Florale
for
$
14.95
Notify me once this scent is available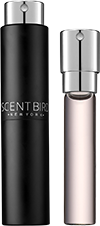 0.27 oz subscription

0.27 oz a la carte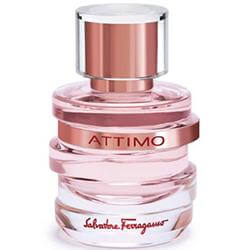 3.4 oz bottle
Share and earn free perfume
Notes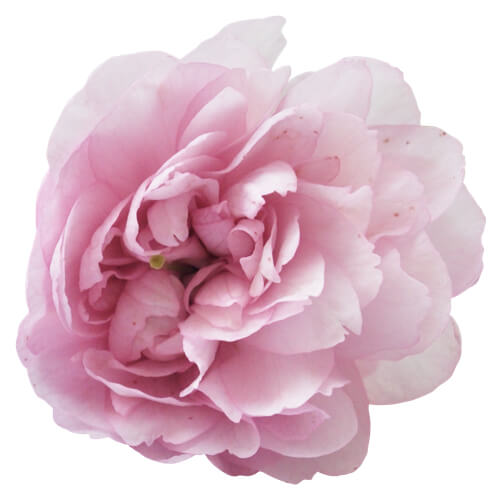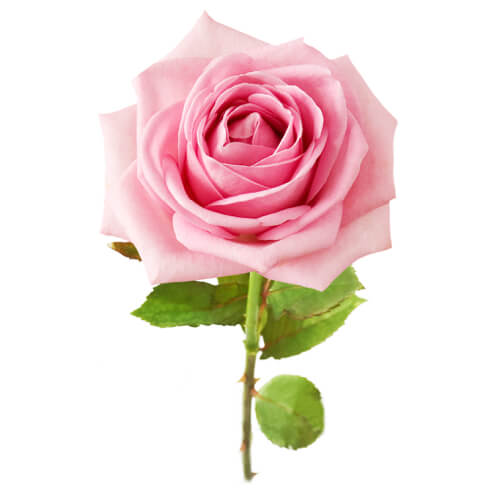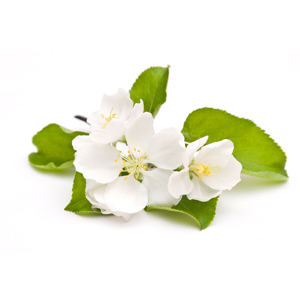 Description
The name is one clue: this fragrance is all about the florals. The bright fruity opening note, courtesy of pear and lotus blossom, is just the opening act for a procession of sweetly floral rose, peony, and slightly musky. Plus, the light pink packaging and pink gold band are fittingly feminine — leave it to Ferragamo to make us feel more like a lady!
You may also like
Attimo L'eau Florale by Salvatore Ferragamo Reviews
02/25/2017
A delightful, fresh, crisp scent. My favorite so far. I highly recommend this one of you like a light but full-bodied fragrance.
02/07/2017
This is DIVINE!! I'm not usually a floral kind of gal but this has changed my mind. Stays on all day and I love getting whiffs of it through out the day. This is a keeper!
02/07/2017
Light scent but a little too flowery for me
02/06/2017
Little too sweet, and lacks in staying power... but close to a favorite.
02/05/2017
Too sweet n cloying.
02/05/2017
While this scent is not unpleasant, it is also not for me. It reminds me of my mother's perfume. It is a very strong scent and very long lasting. Do not spray this in a small room. :)
02/05/2017
I did not like this fragrance at all
02/04/2017
It's very strong at first but fades nicely after a few minutes. Id give it a better score but the scent doesn't last long which is disappointing.
02/04/2017
Very strong. Not something I would buy to be honest. It was just a little more of a heavy scent than I typically enjoy. It smells ok but just not a fave.
02/03/2017
Lovely scent. Great perfume, and my hustand loved it too.
02/03/2017
Good smell. Would were more as an evening perfume.
02/03/2017
Two words "completely obsessed"
02/03/2017
Not my cup of tea
02/03/2017
Absolutely beautiful and seductive smell
02/03/2017
This smells a bit to much like an elderly church lady's perfume to me. I want to like it. I don't.
02/03/2017
It is super flowery. It smells just like the barbie perfume that came with one of my dolls in the 80's. If you just want floral notes then you will like this. I thought it was fine but not my fave.
02/02/2017
Love it one of my favorites will buy
02/01/2017
It is a sweet romantic scent.
02/01/2017
Do not care for this one at all.
02/01/2017
Scentbird is the perfect idea! It's gives you a chance to try out the fragrance for a very small fee oppose to buying a designer fragrance and designer fragrances don't come cheap, only to realize you don't like the fragrance. This fragrance is perfect for me! You can smell a floral scent but it's not overwhelming. It is appropriate for work and will be great transition into happy hour. I am very happy with this purchase.
01/31/2017
I am so happy with the scent! I can't wait for next months.
01/31/2017
I didn't really care for this scent at all and I'm glad this wasn't a fragrance that someone bought for me.
01/30/2017
Very sweet and flowery. A little too powdery for me.
01/30/2017
Smelled great. Good date night perfume
01/29/2017
Not floral. Also not my favorite. Smells like walking through the beauty dept. Overwhelming.
01/29/2017
It's ok. Doesn't last long. Not my favorite.
01/27/2017
Love this! Fruity and sweet
01/18/2017
A bit to strong.
01/12/2017
Loves this sent
01/10/2017
Did not like this scent. It was way to strong for someone who are in their 20s. This may suit for people are a lot older.
01/09/2017
rose and peony definitely stand out, I think this is a scent for someone 40+. the combination of flowers smells a little cheap.
01/06/2017
It reminds me of another fragrance but I love it. And it lasts all day
01/04/2017
Smells amazing!!
01/03/2017
Clean and fresh I liked it
01/03/2017
Amazing scent. A romantic date type of perfume. This scent will make himwill remember you. 😁😃
01/02/2017
This is amazing. There's a floral, sweet scent to it. Great for going out!
01/02/2017
Did not like the smell of this perfume, it smelled like cheap perfume.
01/02/2017
This scent was just OK. I wasn't majorly in love with it
01/01/2017
A little spicy and heavy, but still good for day wear, still clean and refreshing.
01/01/2017
Surprised at how much I liked this scent! I'm last a long time and I love that!
01/01/2017
Strong, took 2 hours of wearing it, 1 spray, for it to tone down to nice smelling
01/01/2017
Favorite one yet!! Love this beautiful scent that stays on me all day!
12/31/2016
I did not like this one
12/31/2016
This is very beautiful and soft
12/30/2016
I love it is fresh and floral
12/30/2016
I love this scent, I really didn't expect to but I'm really glad I chose it. I hope to get this in a bigger size Eau de Parfum, I got so many compliments when I wore it and it's only an Eau de toilette.
12/30/2016
This is a nice spring perfume. I don't like it when I initially put it on but after it cools down I love it.
12/30/2016
It smells great
12/15/2016
This perfume is not for me to much of a floral scent and it didn't mix well with my body chemistry.
12/12/2016
Este perfume me encanta lo recomiendo 👍🏻👍🏻😘😘
12/11/2016
It's ok once it's been on for awhile, but even 1 spray is very strong at first. I suggest putting it on about a half hour before you're going to encounter others.
12/10/2016
I'm so in love with this perfume! All the girls in the office love it too.
12/09/2016
too "sophisticated" for me, but light enough for my grandma. not my style
12/07/2016
My mom loves it more than I do!
12/07/2016
I love the soft and sweet smell of this scent!
12/06/2016
Nice and light. Very floral
12/06/2016
Smelled very strong and a little 'old'
12/05/2016
Sorry but did not care for this fragrance either. I guess I'm a real floral kinda gal with patchouli sandalwood notes thrown in. Just smell old, not young and vibrant or sexy.
12/05/2016
I love the smell but the down fall is the scent does not really last on me
12/05/2016
So I got my first ScentBird, Salvatore Ferreagamo. OMGAHHHH IT SMELLS AMAZING! I seriously cannot get enough of it. It smells so feminine and light, I seriously love this fragrance and I will definitely need buy the bottle some time down the line. If you're a perfume junky, please sign up for ScentBird! I need more!
12/05/2016
It's smells wonderful.. And it's not to strong
12/05/2016
I love this scent! It is so girly and makes me feel so pretty!
12/05/2016
Reviewing scents is hard. Most times you either like them or you don't. This one isn't my favorite but I'll wear it occasionally unlike some that I haven't liked at all. It doesn't smell bad we just have our own preferences.
12/04/2016
Nice scent not overpowering. Long lasting
12/03/2016
Love this! It's my favorite yet!
12/03/2016
more of an older scent not my favorite
12/02/2016
Nice floral smell
12/02/2016
This is a strong floral scent. It lasts for a long time.
12/02/2016
Really strong!
11/30/2016
I like this perfume but it isn't a daily wear scent for me. It is a little too sweet for that. It would be great for nights out.
11/30/2016
I didn't like. Smell would only stay on me for less than 5mns
11/30/2016
I know it's me now, I have somehow chosen poorly for the past 4 months . I know this fragrance has great reviews, and maybe that's what sways me. This is NOT for me.it smells like perfume my great grandmother wore.
11/26/2016
Not for me. Smells like chemicals to me mixed with powder.
11/23/2016
This perfume is my favorite so far. It's delicate and beautiful.
11/20/2016
Love, love, love!!!! My boyfriend immediately knew I'd gotten a new scent (he thinks my subscription is cute) and flat out said it is a must buy. I love the way it wears on my skin and lasts a loooong time. Floral without smelling like a funeral home but not so light that I smell like a seventeen year old buying Walmart knock offs. Best perfume yet!!!
11/17/2016
I didn't like this scent at all. It smells like something my great grandma would've worn years ago.
11/14/2016
I wasn't too crazy about it. And it didn't seem to last very long.
11/13/2016
Very pretty, not over-powering
11/13/2016
I loved this it didn't give a headache. I bad allergies, and able to wear this all day.
11/08/2016
I don't care for this to strong
11/06/2016
Love, Love, LOVE!!!!
11/05/2016
OH MY GOD!! Love it
11/04/2016
Yes love the scent it just perfect. I am buying a scent every month.So when I go out to special events I'll have on a special scent. Thanks, S.Watson
11/03/2016
It has a beautiful clean scent
11/03/2016
Scent is a little more "mature" than expected, but after wearing it awhile and it mixes with your natural body chemistry, it smells really pretty.
11/03/2016
smelled lovely
11/03/2016
Long lasting scent! Have gotten multiple compliments on it. Light and long lasting
11/03/2016
Love the dcent! Have gotten multiple comments on it. Light yet it stays on all day
11/03/2016
OMG! The fragrance smell is beautiful! It's not over powering and it's long lasting. Got plenty of compliments on it smells good ❤️️
11/02/2016
So nice , elegant and sophisticated scent ! I feel myself on the top of the cloud when I use it
11/02/2016
Pro: Very light scent. Perfect for the office. Con: Very light scent. Does not stay on
11/02/2016
Very lovely smell. Other than the fact that I have to reapply throughout the day to keep the scent fresh. I love it!
11/02/2016
Very pleasant fragrance...Wearable day or night!
11/02/2016
I love love love this scent!!! I'm definitely going to buy a full bottle of it.
11/02/2016
I was really excited to try this scent as it is most of the notes I enjoy. However, the strongest note on me was more of a woodsy/pine smell. Not sure if that was the jasmine or what. It was ok. I will wear it in a pinch but would not purchase it again.
11/02/2016
Good scent, but too sweet for me.
11/02/2016
i really love the floral scent but the smells goes away too soon :(
11/01/2016
Absolutely love it!
10/31/2016
I really like this, one of the best I have received in a while! Definitely floral.
10/31/2016
It smells really good super strong when you first put it on but after a little smells lighter!
10/29/2016
Very mildly floral not like other florals which are super strong. Uplifts my mood when I am wearing it. I would recommend this scent for everyone who is a fan of mild sweetness and freshness in their scents .
10/14/2016
When I first sprayed this scent, my first thought was, "old lady" but after it settled I noticed a hint of a sweet note, I really like this scent once it's on me for a min. To me it smells a little mature and expensive, would be great for a night out or an event.
10/07/2016
This was my first choice and I really loved this scent! Will likely order it again in the future. I wear it daily to my office as it is not overpowering. It is floral but hint of sweet making it clean and professional. Love it!
10/05/2016
Love how delicate, feminine and young this fragrance is. Great for any time of the day or night, one of my favorites so far!
10/04/2016
I love how it smells...
10/04/2016
I love this scent, and so does my boyfriend. He normally doesn't comment on my perfume, but when I wear this one, he always tells me I smell good. Great scent!
10/02/2016
Love it! Too small is my complaint.
10/02/2016
Very nice smell everybody complimented me on it
10/02/2016
Love it stays on you all day
10/01/2016
Smell was to floral for me. Not a fan
10/01/2016
I didn't care for this one but it did last.
09/30/2016
This fragrance was nice had lots of compliments on it
09/30/2016
Everyone in my office loves it!
09/30/2016
This is one of my favorite scents so far.
09/24/2016
At first, I liked it, then after about half an hour the all I could smell was patchouli. I hate patchouli, it smells like cheap incense and gives me a headache. I guess that's the "musk" in the description.
09/18/2016
Love this is so good and smell gaert
09/11/2016
Nice clean scent, very light & didn't last long on me. When I first spritzed it on it was almost overpoweringly floral. But it mellowed. It's a bit sophisticated.
09/10/2016
Sweet flowery scent...definitely a nice one to wear during the day.
09/08/2016
I wasn't sent this... I was sent the wrong perfume. I received RL Blue and it made me nauseous
09/07/2016
DONT LAST WELL
09/05/2016
This scent is very floral, sweet, and light. I have been wearing it ever day. I like it a lot.
09/02/2016
Ferragamo never fails and seems to be my favorite perfurme brand. This one is lovely and gets lots of compliments. It's floral and sophisticated with a touch of pizazz!
09/01/2016
Is this the perfume you sent last time. If it is my boyfriend went wild.it was pleasant it lasted for hours. Love it
09/01/2016
I'm ready for Ralph. Fresh
08/31/2016
Just love my perfume and it comes very quickly
08/31/2016
Beautiful scent. Not what I would typically choose in a store as I always go for the fruity scents. This one is much more mature and sophisticated without being too aging or reminding me of my grandmother's vanity. I may be purchasing the full size!
08/31/2016
beautiful!! its smells divine...soft but sexy and romantic
08/30/2016
Did not like it . This perfume was not for me . But my mom liked it
08/30/2016
It has a very nice smell when its on your skin for about 5 minutes. Its a combination of strong and soft. I like!
08/30/2016
This is a great fragrance every time I walk into wearing this all my coworkers tell me how good I smell I love love love it
08/30/2016
Love this scent, I just wish it lasted longer.
08/30/2016
LOVE THIS SCENT BUT IT DOESNT LAST TOO LONG.
08/30/2016
I love this scent! It's very sophisticated. I'm using this at night when I go out.
08/30/2016
Extremely Flowery and doesn't last long.
08/18/2016
This perfume is not the typical scent I got for. It has a flowery smell that is not overpowering. I really liked it.
08/16/2016
Loved this scent! It's clean fresh and flowery without being over powering. The scent last all day. It's great to have 4 pumps of spray carry the scent all day. I even smell its memory when the day comes to a close and I change to home wear. Great feminine scent - love soft flower notes.
08/11/2016
I like it, it's different than what I typically wear but on me it has a slight powdery scent and that part is not for me. It's not overpowering, though. I like it but will probably not purchase a full bottle. I'd say it's a mature scent.
08/05/2016
I love the scent! It's floral but not overpowering. Something I will use when I go out with friends.
08/03/2016
I just received a 30 day tester, but paid for a full 3.3 oz bottle.... a little put off by that situation at the moment. But on the other hand I love this scent. Its perfect for me. I like 1 spray on the wrist and this is quite fragrant enough to carry me through the day.
08/03/2016
Nice perfume, not one I'm too found of. It's a little too strong for me. However, it's still a nice scent.
07/31/2016
I think it's funny how Scent bird wants me to rate this perfume when I never received it. I've sent out 2 emails over the past 3 weeks and still have not received any communication from them. BEWARE!! Bad customer service!! They took the money out of my account for my subscription and the extra perfume case, but yet I have not received either one nor have I had any communication in their part for try to solve this problem!!!
07/30/2016
It's just ok...
07/30/2016
Goes on a little strong but overall a nice scent for everyday.
07/30/2016
Love this scent. It's one of my favorite I've gotten so far.
07/30/2016
It was just so so.
07/30/2016
Beautiful notes, very clean and fresh. Unfortunately, it only lasted about an hour..that's the only reason I was disappointed:(
07/29/2016
Too strong, made me feel nauseous.
07/27/2016
Clean fresh scent, love it
07/13/2016
Too loud for me not something I would wear
07/04/2016
This is my first scent from scentbird. It smells lovely. I've gotten many compliments!
07/03/2016
I love this scent! It was light enough for daily wear, but still smelled rich enough to wear in the evenings. It lasted throughout the day as well. <3
07/03/2016
Was really good i love it
07/02/2016
Beautifully Fragrant but light with a sweet after scent. I really like it! I don't think it's a staple fragrance, but it is definitely nice when you are trying to be noticed or impress someone. Definitely a date night perfume.
07/02/2016
I love this scent. It's very elegant.
06/30/2016
fragrance was light and citrus mixed with clean linen
06/29/2016
SMELLS GOOD BUT DOESN'T LAST LONG AT ALL
06/23/2016
I love the smell of thus perfume! And it last so long. I really loved this one and I would definitely get this one again.
06/22/2016
Not my favorite. More of a mature smell.
06/21/2016
It's nice. Doesn't last at all.
06/17/2016
this was my favorite scent and would absolutely buy this perfume
06/06/2016
I did not like this scent at all.
06/03/2016
Didnt care for this at first,because I thought I smelled a hint of gardenia, but once sprayed onto the body...it smells so sexy! The smell didn't last long though.
06/03/2016
At first smell I'm in love too walk pass someone and they grab you just to ask what you are wearing. Mmm hmmm yay
06/03/2016
This scent lasted so long. All I needed was a couple of spritz's on my wrist and behind my ear and I was all set for the night. The scent i had in April was an Eau de toilette and this one was an Eau de parfum and you could definitely tell the difference in the way that the scent lasted on your skin.
06/02/2016
One of my favorite scents so far. Nice and light for the summer. My mom even likes it.. That's a first.
06/02/2016
Very feminine smell. I love this scent. This one was a winner!❤️
05/31/2016
I love the smell but it doesn't linger long.
05/29/2016
Beautiful, fresh scent is what describes this fragrance. To me it's very floral and sweet. I'd wear it to work.
05/23/2016
I absolutely love this perfume! It is so floral and soft smelling. Perfect for a night out or in an office setting!
05/10/2016
I the floral and oh so feminine scent of this perfume!!!
05/10/2016
I love the floral and oh so feminine scent of this perfume!!!
05/08/2016
I loved this one.
05/05/2016
I always get compliments on how beautiful I smell when I wear this!
05/02/2016
I really like this. It is a more elegant and mature scent than most others of my personal collection. I like it for our dinner dates with our friends and to wear to important work meetings.
05/01/2016
I love this scent
04/28/2016
It look a minute, but this scent has grown on me. It is strong to me, but the more I smell it, the more I like it. There is a spicy undercurrent.
04/10/2016
Very long lasting scent and sweet floral smell.
03/31/2016
Not for me at all...
02/02/2016
I selected this scent based on recommendations, and really like it. I probably would not have selected it on my own, so it was a nice surprise. It has a very light, classic flower scent, which reminds me a bit of lily of the valley.
01/06/2016
A bit too floral for me...
11/24/2015
Perfect for fall. Not too overwhelming.
10/07/2015
Really not for me.
09/30/2015
Personally I felt like the scent was too sultry and would be suitable with a more mature demographic.
08/29/2015
Love this floral, yet subtle fragrance. Surprisingly it lasted the entire day. It is a nice day time scent.
08/19/2015
Boyfriend loves it, but smells too mature for me...
05/05/2015
Very light smell. Love it