Roble
Clique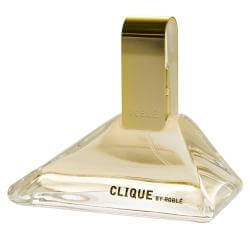 Get a 30-day supply of Clique
for
$
14.95
Notify me once this scent is available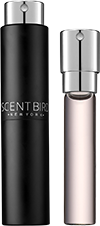 0.27 oz subscription

0.27 oz a la carte
Share and earn free perfume
Notes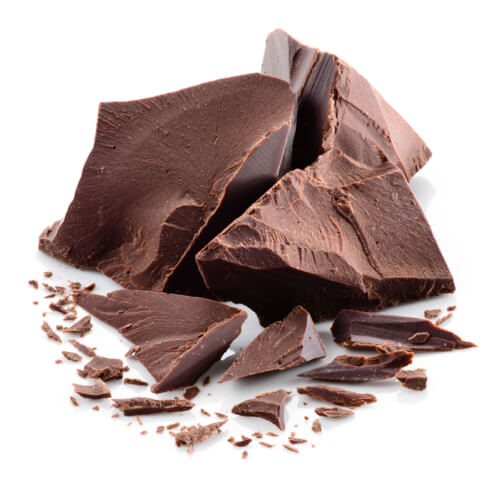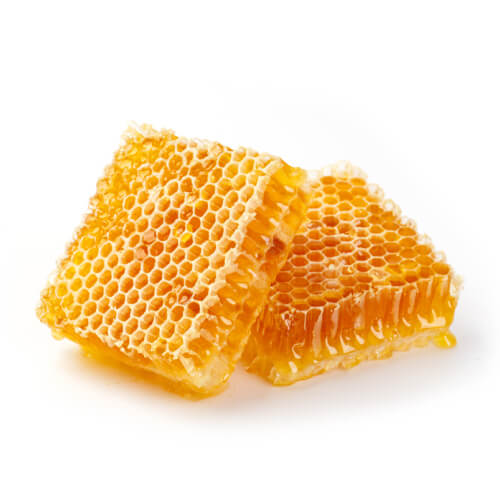 Description
The first ever Fragrance Recipe, CLIQUE by Roblé is the result of a collaboration between Chef Roblé and a renowned Perfumer. Chef Roblé successfully combined culinary and perfumery art: incorporating some of his signature creations into a delectable Oriental Gourmand fragrance. Chef Roblé states: "For close to a year, we've been working on our Fragrance Recipe. Finding the perfect balance to incorporate scents from some of my favorite culinary creations required a lot of fine-tuning and multiple trials. It started with the idea of developing an irresistible fragrance recipe that could maintain the freshness of a citrus cocktail on top, with an alluring and sensual dessert base containing notes from one of my favorite signature dessert recipes – French Toast Crunch." The fragrance opens with sparkling cocktail notes including blood-orange, lime and a hint of a spicy chipotle. It leads to a rich, complex floral heart with violet, wild jasmine, tuberose and a dash of precious iris. The gourmand base is created around a delectable dessert including cinnamon, vanilla, chocolate, warm sugar and a touch of toasted honey.
You may also like
Clique by Roble Reviews
10/04/2016
LOVE this scent. When you first spray it, its a little heavy and sweets. It dries to a nice warm scent.
10/02/2016
AMAZING SCENT!!! LOVE LOVE LOVE THIS!
10/01/2016
A great sweet scent for fall!
09/29/2016
Totally love this scent! Very classy... strong... lasts about 4 hours or so....
09/29/2016
I loved this scent and for me I can smell the dark chocolate an iris notes....and just got it on time for the fall...!!!
09/06/2016
Very gourmande-y which is right up my alley. I love it but it is very sweet-- so it may not be for everyone. When it dries down I smell more of the citrus and honey notes.
07/30/2016
I've only received 3 perfumes as of now, but Roble's Clique is my favorite fragrance! Will be purchasing the full bottle very soon!
07/29/2016
My favorite scent so far! It smells so sweet and feminine.
07/29/2016
I was eagerly awaiting the arrival of this fragrance as its description sounded wonderful. Sorry, scentbird, this one was not special! It reminded me of another perfume and I tend not to like frangrances that are similiar.
07/18/2016
It's very nice. Good for everyday wear and going out. It's a sweet scent, but I don't get any of the chocolate notes.
06/30/2016
I like this scent a lot. But it doesn't last long on me.
06/06/2016
I liked it but didnt love it.... It didnt Wow me.
05/29/2016
I like this but it's not my favorite, it doesn't last all day on me. It's quite strong initially, but then fades quick.
05/18/2016
Has a nice smell. It really reminds me of sensual amber from bath and body works, but with just a tiny bit of spice. Perfect for the fall.
05/01/2016
Just received my first perfume yesterday which came VERY FAST (impressed) and I lovvvvvvve this scent.
04/29/2016
I am not sure I like this perfume, it smells like another fragrance. It does not smell bad at all but it will not be one of my favorites or a go to perfume. Its more of a perfume, that I found thrown in a corner and I am like oh there it is .
03/29/2016
I do like it for a nice night on the town, but not for every day for me. It is very sexy and nice, I just prefer a sweeter less strong scent.
02/25/2016
A lovely mix of soft and sweet yet woodsy and warm. I would use this on a fall/winter evening. It seems to have a short life however but lovely while it lasts.
02/25/2016
This has a really nice mix of soft and sweet yet woodsy and warm. Lovely while it last. I would wear this as a fall/winter/evening go to.
02/06/2016
I absolutely love this perfume. It is such a great scent.
02/05/2016
Smells like a delicious sexy night for a confident woman. Will purchase the bottle.
02/04/2016
i like this perfume. on me, it smells like chocolate covered strawberries, but in the bottle it comes off a lot sweeter and slightly sour. it doesn't last terribly long, maybe 4 hours. the dry down is very vanilla.
02/04/2016
Enchanting scent. I think this would be perfect for late evening, date night.
02/03/2016
Very nice! Reminds me a bit of a lighter version of Lancôme's La Vie Est Belle. I think that it's discontinued, though.
01/29/2016
It smells really good in the bottle but doesn't work well with my body chemistry, it made me smell like an old lady.
01/20/2016
I LOVE this perfume! I wasn't sure how I was going to like it, but it was love at first spray! I plan on buying this in a full size bottle, it is that good. I can't really smell chocolate specifically, but it is sweet, has a bit of spice to it, and is an all around great perfume! Even my husband liked this one and he doesn't really like the smell of most of my perfumes!
12/30/2015
Lovely and light!
12/29/2015
It's OK, it reminds me of Gold Sugar by Aquolina.
12/18/2015
Love, love, love at first spray, but then it disappears! Even my boyfriend couldn't smell it after two hours. I like it so much I'll spritz throughout the day, but I do wish it evolved into a nice dry down.
12/12/2015
It was okay. I didn't really care for it. I smells kind of plastic.
12/07/2015
It was an unusually choice for me, and at first spray it was a little over powering like so many of the great scents are. This one is probably completely dependent on my body chemistry. It takes almost an hour to mellow into me, but when it does, it's delightful and different. Not too soft or sweet. There were several comments about it seeming "cheap". There are some terrible chocolate fragrances out there, but this one is very different and has a full fragrance melody not just one note struck poorly. It definitely catches attention much like Womanity. (Not for everyone, but I like it.)
11/25/2015
I like this one very much!!
11/14/2015
I rather liked it - initial complex citrus and spice settled into something nice, chocolate and sugar, on my skin. My husband thought it smelled like cheap fake chocolate, and got some floral notes that I couldn't smell, so to him it just smelled like a Walgreen's candy aisle. (Direct quote!) Might suit younger wearers better, and didn't last very long.
11/01/2015
This scent is reminds me of The One by Dolce & Gabbana which I happen to like. If you like sweet smelling perfumes give this a try.
10/20/2015
This was not what I thought it was going to be, but I still like it. It starts off with a strong woodsy/spicy fragrance. As it mellows, you can smell more of a chocolate/citrus scent.
10/02/2015
I had no idea what to think about this at first. Chocolate as a note? After giving it a solid week, it grew on me. It starts off spicy then mellows to a sweeter scent that lasts fairly well. Not one of my all-time favorites, but definitely a backup and/or in a rotation.
10/01/2015
Very mature smell! Sprays on strong but disappears after awhile! Just OK to me
08/20/2015
So Good! Long lasting and sweet.
08/04/2015
Very fresh everyday fragrance.
08/03/2015
Not a fan. Was hoping for a sweeter scent.
08/03/2015
Not a fan. Was hoping for a sweeter scent.
06/29/2015
"I love, love, loveeee this perfume"
06/01/2015
"This was my first scentbird perfume--I absolutely loved it! I love the way the scent starts off as a citrusy-sweet spicy tone and subtly turns into a warm, soft sweet comfy scent. It last decently, although I would sometimes have to reapply. Almost finished the bottle lol Must buy a whole one!"
05/26/2015
"Old lady smell, gave it to my mother. Not at all what I had expected. Very woodsy and not a scent for me at all. Thats two months in a row or horrible picks!"
05/21/2015
This is my favorite perfume right now and my husband loves it too. and it actually gives me a boost in my self confidence. So glad I found this site.
05/20/2015
This one isn't for me at all. It gave me a headache and made sick to my stomach.
05/07/2015
I love the rich warmth of this perfume. It blended nicely with my chemistry and I could still smell the scent at the end of the day. It reminds me of a wonderful dessert like sticky toffee pudding.
05/01/2015
"At first, it seemed strong on me, but the more I try it the more I like it. A little goes a long way....so just a light spritz seems warm and inviting. Only problem, it does not seem to last long. I keep having to renew to keep the scent going."
05/01/2015
"My first scent I've receive from scentbird. This was sent to me based on the survey you take and I figured I'd try it out. I gave it a chance and to be honest I am not happy. I have added perfumes I know I will be happy with for next months to come because I love the concept. I gave this to my mom, I feel it's more of an older womans pick."
05/01/2015
"It seemed very strong at first - almost overwhelming, but not in a sweet way. Almost musky overtones were very prominent. However, after trying it for a few days, I can say I really really like this perfume. The chocolate scent came to the forefront, and it isn't overly sweet like Candies perfume is. It's not my go-to scent yet, but I really enjoy it!"
04/22/2015
"This scent is playful, warm I love it. It's light and on my pulse points, lasted most of the day."
04/21/2015
"I just received my first scentbird perfume a couple days ago. I picked this one because i was in the mood for a chocolate scent, and so far I really enjoy the smell. Ive only spray it on me to smell it, so I will see if i continue to like it as a wear it."
04/18/2015
This is definitely my go-to fragrance after 2 days. At first I thought it was a little too strong but after a couple of seconds the scent settled and I smelled absolutely delicious! This is perfect for when you want to layer your perfumes but don't want to smell like you've swam in a vat of perfume. It's light but it follows you in all the right ways.