Ralph Lauren
Polo Double Black EDT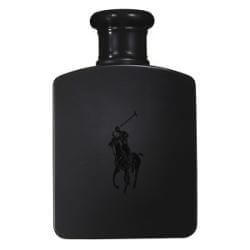 Get a 30-day supply of Polo Double Black EDT
for
$
14.95
Notify me once this scent is available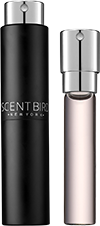 0.27 oz subscription

0.27 oz a la carte
Share and earn free perfume
Notes





Description
Intensely edgy, Polo Double Black is a sexy and exotic blend of spiced mango, addictive coffee, and sensual nutmeg intensified with the mysterious warmth of cardamom. It's a dark, woody experience that pulsates with a purely masculine sophistication.
You may also like
Polo Double Black EDT by Ralph Lauren Reviews
12/03/2016
it got sent to the wrong address and i don't have it so I'm still trying to figure out how to get it
12/03/2016
This has been much favorite scent in my cue so far!
12/02/2016
Smells like old man
12/02/2016
this cologne smells really great got a lot of compliments
12/02/2016
Great smell love the reaction is get from the women.
11/05/2016
Very sweet and musky. A nice evening wear
11/05/2016
I got this for my husband and it smells great. I love smelling it on him!
11/04/2016
It smells pretty good
11/04/2016
Love it, I think it's the best way to get what you want.
11/04/2016
Great scent overall. A little bit too sweet for me, but overall very nice.
11/01/2016
Very light little smell
11/01/2016
I like the light fresh smell, not over powering
11/01/2016
This has a very faint scent. Smells good but its light and fades quickly.
11/01/2016
The product took longer than expected to be delivered, however the scent is great.
10/31/2016
Has a nice crisp and clean feel to it.
10/30/2016
Very awesome smelling cologne. Sprayed some on and I immediately loved the way i smelled.
10/30/2016
Bought a bottle of this for my boyfriend and loved it so much that I ordered a scent bird sample for myself. Coffee. Mango. Nutmeg. Decidedly masculine but wearable for women. Highly Recommend.
10/29/2016
Didn't last long
10/04/2016
Not polo black can't find polo black on the site... the whole reason I subscribed
10/04/2016
Love this scent.
10/04/2016
Not my style...
10/04/2016
I love Ralph Lauren sents
10/02/2016
Really nice smell
10/01/2016
Love it! Smels great!
10/01/2016
This scent makes me happy and it changes throughout the day. Long lasting scent very fitting for autumn as well
09/30/2016
Smells really good last pretty long Isn't the stongest tho
09/29/2016
Do not like this cologne! I am a Polo fan. Very Disappointed.
09/02/2016
First new Polo I did not like. Smell was too strong.
09/02/2016
Love it, wife loves it!
08/31/2016
The scent doesn't last at all
08/29/2016
I love this smell!
08/28/2016
Always have been a fan of ralph lauren polo
08/17/2016
My GF LOVES the way this one smells. One spray last's about half a day! Can't get enough of these things!
08/05/2016
Too masculine for my taste, semi-old fashioned? Beautiful scent but not my favorite.
08/04/2016
Bottle broke in my sprayer, but smelled nice
08/04/2016
One of my fave..
08/03/2016
a very sweet clean scent
08/02/2016
I really like this cologne.
07/25/2016
Very deductive. Leaves people wanting for more.
07/12/2016
Really liked this one.Not as strong as the classic Polo I've used over the years but it is a good choice
07/07/2016
Did not like it, smelled watered down to me. Not for me, turned me down to the smell. give it 1 out of 10
07/06/2016
This scent is a personal favorite. It is undoubtedly my go to scent. Thanks.
07/06/2016
I like the scent, seems very sophisticated and lasts a decent amount of time and is strong for 2 squirts alone.
07/03/2016
Doesn't last the smell wears off in two or three hours. I had a bottle before and it would last a lot longer than this stuff.
07/02/2016
This cologne sprays strong but flatens out to be sweet and sensual. It is a very well enveloped fragrance that sends semi sexy under tones.
07/02/2016
Everything I thought it would be.
07/01/2016
Reminds me of the Polo Black Extreme that they no longer make. Not exactly the same but pretty close. 👍👍
07/01/2016
This one is great...I received many compliments, not only from my wife, but from other women... I like this scent very much!
07/01/2016
Got one of my all-time favorite scents!! I love Scentbird and am very happy with the selections and options they have! Loyal customer alert!! #happyshark #smellsgood
07/01/2016
It doesn't smell the same as a regular bottle of Polo Double Black does.
06/30/2016
I picked *Polo Black for my Sweeties Bday & he likes it a lot. It's an everday scent with a semi bold kick to it. It's definitely a head turner because it has a slight underlying strong note that just hits you after your initial sniff. It lasts a good while on the skin as well. I myself prefer Polo Blue but he loves this so I'm happy!
06/05/2016
Great scent! Will be buying a bottle of this.
06/03/2016
Never received my order
06/03/2016
This is a very nice scent.
05/31/2016
I really like this scent
05/25/2016
I recommend on cold wealth and it does not last long maybe 3-4 hours. Use it at night
05/15/2016
I want the polo black this is my first time
04/01/2016
Ive gotten a few compliments with this fragrance and it has a nice lingering scent that stays with your clothes i really enjoy this one
02/23/2016
RIGHT ON POINT!!!!! Polo did right by this one.
02/17/2016
A little too sweet of a scent for me but still smells pretty good.
02/02/2016
Smells amazing
01/05/2016
good strong scent
01/04/2016
A little strong only takes one spray, but smells great
12/31/2015
This one gets 3 stars from me. Polo double black has longevity issues on my skin. After 3 or 4 hours I can't smell it anymore. Overall this is a woody, slightly sweet scent. Good, just not for me.
12/30/2015
Great scent very masculine an warm, perfect for the cold weather months
12/29/2015
Ita ok.not for me.
12/29/2015
Really a great scent, complimented alot on how great I smell.
12/26/2015
Very subdued but pleasingly good clean smelling.
11/29/2015
very strong, cinnamon scent
11/20/2015
This is the best I have ever owned, would buy again!
11/01/2015
I brought this scent for my brother and he said he loved it
10/29/2015
I really like it smells great and not to strong very mello lot's of people asked what it was I was wearing said they like it.
09/29/2015
class, class, class
09/23/2015
Great I love it lasts pretty long as well and everyone seems to compliment as well will be buying again.
09/06/2015
Terrible longevity, but not bad on summer nights, and very well balanced.