Oscar de la Renta
Something Blue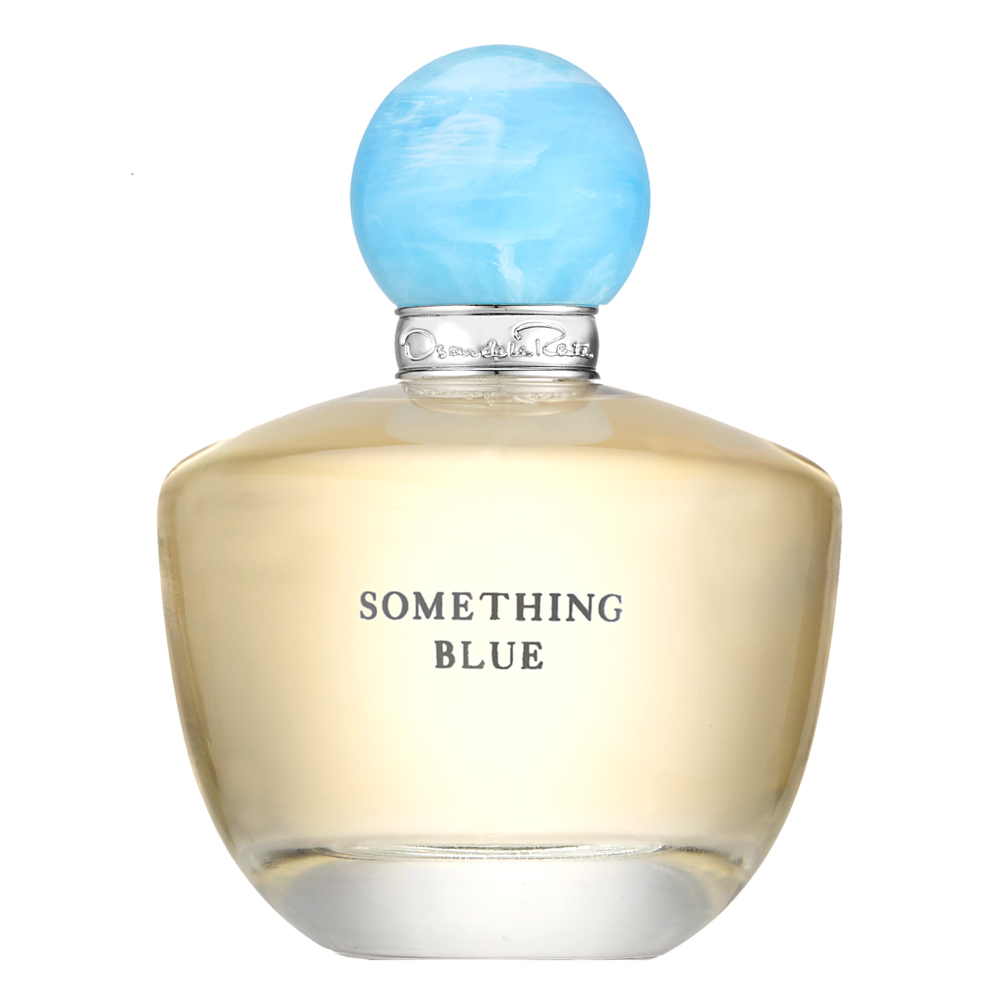 Get a 30-day supply of Something Blue
for
$
14.95
Notify me once this scent is available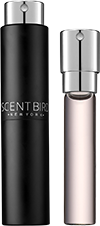 0.27 oz subscription

0.27 oz a la carte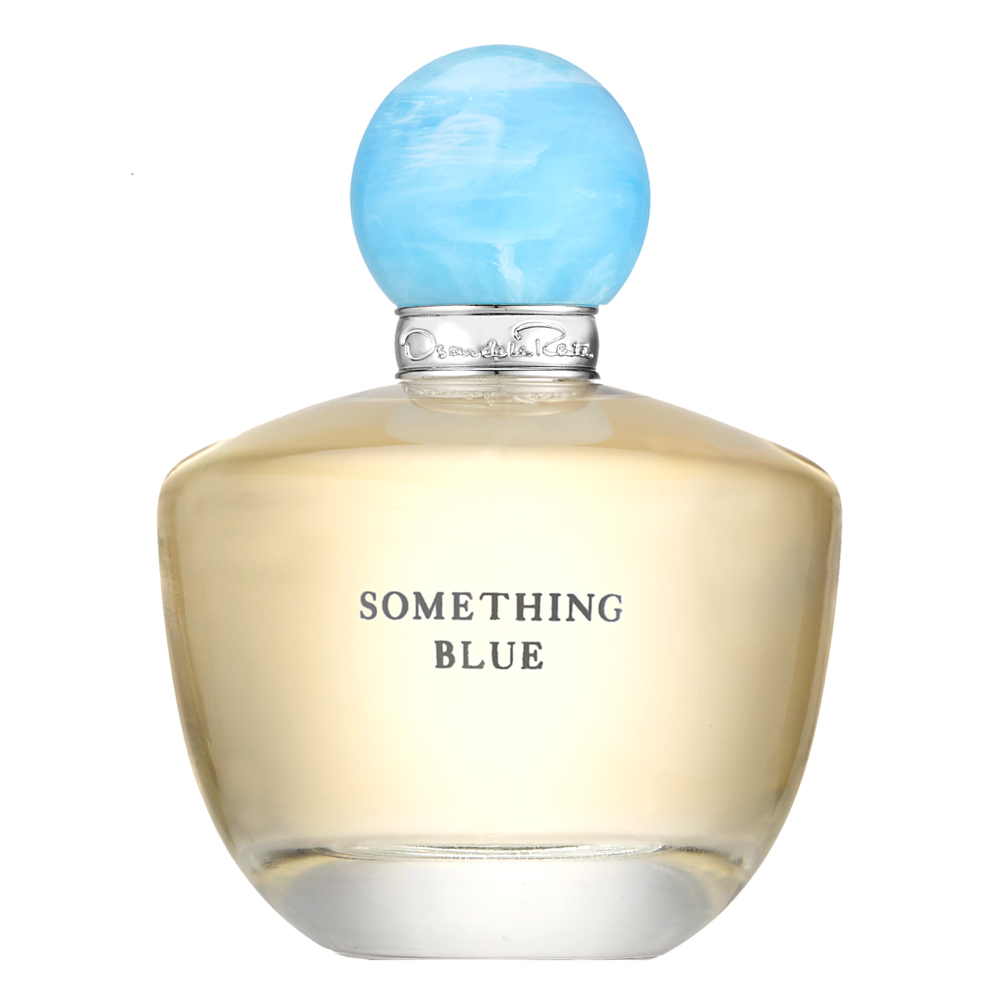 3.4 oz bottle
Share and earn free perfume
Notes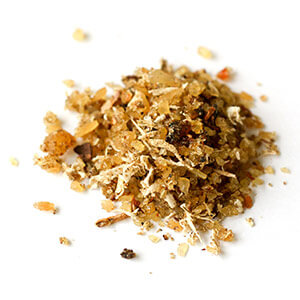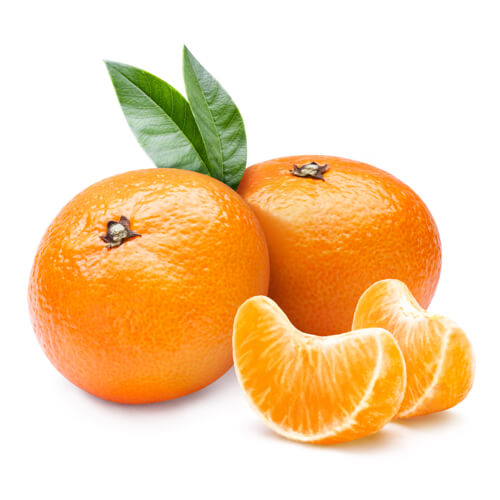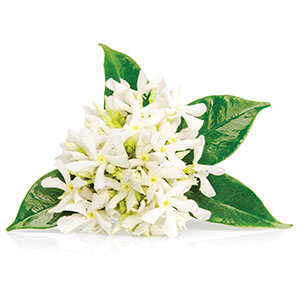 Description
Introducing Something Blue, a fragrance to cherish forever. Inspired by life's most magical moments, this romantic fragrance opens with a sparkling burst of mandarin and linden blossom and warms to an irresistibly sultry finish with notes of bourbon vanilla and white musk. A removable ring engraved with the designer's signature logo is a symbol of Mr. de la Renta's abiding devotion to his beloved clientele.
You may also like
Something Blue by Oscar de la Renta Reviews
11/14/2017
A bit too powdery
11/07/2017
I really enjoyed this fresh, light fragrance. It makes me feel expensive--lol. I would consider buying this fragrance from Scentbird.
11/04/2017
Great scent from work to play. Love it!
11/03/2017
Smells like date night!
10/30/2017
Smells good. Doesn't last long.
10/04/2017
I liked it! I can wear it around the office without offending anyone and it stays on all day. I also wore this one at my wedding because of those things and the name seemed fitting!
09/26/2017
This perfume isn't for me. It's a little too musky for my taste. My co-worker absolutely loved it though.
09/25/2017
This perfume has great staying power. It just isn't the right scent for me. It has a powdery smell. Not bad by any means, just not for me.
09/18/2017
I took a chance on this fragrance after researching it and reading tons of reviews, and I wanted to badly to love it but I just don't. It doesn't have any character to me, and what I was hoping would be more freshness and mild sweetness actually turned into a scent that reminds me of cleaning supplies. It's not sweet at all. It's very green, borderline aquatic, and has tremendous staying power in my opinion. Becomes a skin scent at about 4 hours. I can see how on the right body chemistry this might work, but it's not for me. It actually drew negative attention when I wore it, and even made some of my family members start sneezing :(
09/06/2017
This has a very light and clean scent.
09/05/2017
Not a fan of this scent. A bit strong. My mom loves oscar de la renta, she lived this scent. So I gave it to her.
09/03/2017
I dont like it ist so strong the make me sneeze all day long!! I cant used sorry!
08/29/2017
It has a light and airy scent which I love, it has a neat kind of musky scent, and it lasts a long time, so far one of Mt favorites!!!
08/29/2017
Gave me a headache, too floral.
08/29/2017
Love how fresh it smells!
08/29/2017
So refreshing and light
08/26/2017
I love this scent. It is very light yet has a slight musk to it so it will last a long time. A favorite!!!
08/22/2017
I love this sent its not to strong but not weak either 😀
08/21/2017
This perfume was nothing like the reviews described... it was awful! Very powdery.
08/17/2017
Es lo mejor k puede haber me encanta adoro este perfume
08/15/2017
one of my absolute favorite perfumes!! I will definitely be ordering this one again!! It is light, very floral, clean smelling, but strong enough where you only need a spritz or two all day! LOVE this perfume!!!
08/08/2017
More sweet than I expected- very flowery, light.
08/02/2017
I absolutely love this fragrance! It is not to light or to heavy. It just has a rare and unique smell that is amazing! I would recommend trying Something Blue!
08/02/2017
Not really my taste, too floral for me but it does have a clean crisp smell which I do enjoy
08/02/2017
Love the scent. Classy and sophisticated and perfect for any occassion.
08/02/2017
I really liked this smell. I felt feminine when I wore it. Maybe to innocent for my taste but it was nice and clean.
08/02/2017
I really like my choice this month! This fragrance has a light, soft fragrance of flowers, and water. An everyday scent, and very feminine.
07/29/2017
Love it! Long lasting scent even on these hot days.
07/27/2017
Love it! Not sure how long it last but, right up my alley
07/25/2017
Very fast wear off. Super floral.
07/11/2017
I loved it. Very nice and it didn't wear off during work
07/08/2017
Like this very much its very floral but soft and an all around nice scent
07/07/2017
A nice light scent.
07/06/2017
This one smells so good! Unfortunately, it seemed to go on strong but wore off too fast :( Still an excellent fragrance!
07/06/2017
Never received!
07/06/2017
Not my favorite smell
07/06/2017
It's not my favorite type of smell but I'll wear it
07/05/2017
Love this scent!
07/05/2017
Light scent, great for work!
07/05/2017
Love this perfume so much!
07/05/2017
I really liked it. Not too strong but definitely noticeable.
07/01/2017
It was very strong! I like a softer perfume that stays all day, and this one unfortunately wasn't the one!
06/29/2017
The perfume is alright but not something I'm left thinking about after my little bottle runs out. It's not like I'm left with the feeling of buying a bigger bottle or anything. It's got a good smell but doesn't stay for long I like perfumes that stick for a while without having to reapply.
06/28/2017
I like the scent but it was a bit to strong for me
06/26/2017
I love this scent!! I love clean strong scents and this is fantastic. I only needed to spray once and it lasted all day. Will definitely be ordering this scent again!!
06/24/2017
One of my favorite things on the planet right now. Fruity and fun, and a great pick for spring.
06/24/2017
I was expecting the scent to be a a bit lighter than it was. I didn't particularly enjoy it.
06/21/2017
The perfume was listed under "fresh", which is why i put it in my queue. Unfortunately it had a heavy feel to it and i was looking for something light and not so noticeable.
06/21/2017
Not really a fan of this scent and I wanted to be! I was hoping that the Lilly of the valley scent would shine. It doesn't. Its not a strong scent and seems to disappear rather quickly. It is not a BAD fragrance, I just feel that for me the musky smell is pretty obvious and not so subtle. All that said, I suffer from migraines and scents effect them in a *major* way (even light body sprays) this did not bother me at all.
06/16/2017
I really enjoy this scent. It's not too strong or overpowering but gives off a nice intensity that others will notice (and compliment). It's a yes for me!
06/15/2017
Love this scent! Light enough for everyday... scent really carries and last all day.
06/15/2017
I absolutely love this scent! I wear it every day. It's not over powering. Light but lovely
06/14/2017
I like the smell after it's been on me alittle. The first initial smell isn't my fav
06/12/2017
I really liked this fragance
06/11/2017
The scent smells wonderful but wears off shortly after spraying.
06/10/2017
I love it. It's strong so one spray is plenty.
06/10/2017
Loved it!!! Just wish it lasted longer..
06/10/2017
The fragrance was nice but it didn't last as long as I would like
06/10/2017
I like the scent. It's light but noticeable. Four stars because it doesn't last very long. The scent fades after about an hour or so.
06/10/2017
I really liked this light florally citrus scent!
06/08/2017
The scent did not last.
06/06/2017
It has a crisp floral scent on me the floral note is a bit much for me. Would be OK for springy looks
06/04/2017
At first I wasn't sure if I liked it... about an hour later I got of whiff of it and had to get another. It stays with a soft floral that I liked.
06/03/2017
I was not impressed, the scent did not last long at all
06/02/2017
really like the soft light fragrance. very subtle
06/02/2017
Beautifully feminine, it lasts a good amount of time. I don't find it too powerful, it's very light.
06/02/2017
I enjoy this light and fresh scent. Perfect for Spring.
06/02/2017
i did enjoy the fragrance. This is a little strong for a daytime scent so def a night time scent.
06/02/2017
I am in love with this scent. I tend to lean toward light florals and citrusy scents. This scent is so feminine. Scent is not overpowering. Best way to describe the scent is "clean" but it in a citrusy clean. More of a refreshing shower with your favorite body wash scent. I have worn it 3 times and twice was stopped in public and told I smell good and what was I wearing.
06/02/2017
I love this scent!
06/02/2017
nice smell, not to strong
06/02/2017
I love this scent nice and subtle. Not over powering! Love love love it!
06/01/2017
Very nice scent! It was my first scent & I was thrilled!! Can't wait for my next month surprise
06/01/2017
I fell in love with this scent!! It's beautiful and light and clean!
05/31/2017
I like the scent after it has been on a while. However, when first sprayed it is powerful and smells like an older woman would wear.
05/31/2017
Love this scent!!
05/31/2017
This has to be my new favorite perfume. Love how light it is.
05/31/2017
Smells really good. It's a light scent ... perfect for summer!
05/31/2017
It's a clean and almost unisex scent.
05/31/2017
DON'T LIKE IT SMELLS LIKE FLOWERS
05/28/2017
This sent is so fresh and delicate at the same time, it reminds me of the rain, a fresh of rain around me with the lingering woodsy oak but subtle and not overbearing. My boyfriend loves it and it makes me feel really feminine clean.
05/25/2017
NOT a fan. Smells like something my grandmother would wear. So..... I gave it to my grandmother. She loved it. Very strong lingering smell.
05/24/2017
Loved this one. You can definitely smell the Mandarin and vanilla musk. Stays on then fades to where you can smell it if you give someone a hug. It's very pretty but not overpowering
05/21/2017
I really like this scent. It is going to be the perfect spring to summer scent.
05/12/2017
I love this scent
05/12/2017
I absolutely loved this fragrance! I reminds me of my favorite scent I have worn for years , Estee Lauders Pleasures. But this has a little more spirit to it? Lovely fresh, clean scent for summer too!
05/11/2017
The scent was nice.
05/11/2017
Absolutely loved the flowery scent!
05/11/2017
Love! Perfect for Spring!
05/11/2017
One of my favorite
05/11/2017
Loved the smell
04/26/2017
I really wanted to like this perfume but everytime I wear it I get a migraine. It is a very strong perfume but if you like heavy floral scents than this might be a good choice for you. I am just more of a warm, powder, or sweet and light floral perfume lover.
04/26/2017
It's ok. Very floral.
03/07/2017
It's a little strong at first, but fades to a pleasant scent.
03/07/2017
It's ok. Kinda has an old lady scent in the beginning
03/05/2017
Just didn't like the smell.
03/03/2017
It's okay... a little old lady-ish
02/04/2017
Smells good, but doesn't last as long as I would like.
02/04/2017
I really love it, the fragrance stay on you all day, thank you ,!
02/03/2017
I loveeeeee it!!!!! Such a feminine and fresh scent ❤
01/31/2017
This smells very elegant and feminine! Very beautiful!
01/24/2017
Very strong but seems to fade throughout the day fairly quickly. Not a favorite l, but I don't dislike it.
12/31/2016
A bit strong for me. Scent does not last long
12/28/2016
This scent reminds me of Splendor. It is strong at first but lightens up after a few minutes. It has a long staying power. 2 squirts is all you need
12/07/2016
I really wanted to like it but it is way too strong. Its like spraying myself with windex.
12/06/2016
I love everything about his scent, it's light but it stays with you all day which is awesome. I will definitely order again!!!
12/05/2016
A nice scent that would be an every day keeper.
12/05/2016
I love this scent!!!!! Nice clean subtle smell. Fresh with a hint of floral. Lasts all day. I do manufacturing work which means I'm always sweating. But at the end of my shift I can still smell it. Really thinking about buying the bigger bottle
12/02/2016
Omg i love this scent. It is the right amount of sexiness . the scent lingers. I absolutely love it
12/01/2016
Love it!! It smells wonderful!
11/29/2016
I like it a lot!
11/29/2016
I like this but it's not as romantic as I had hoped for something called Something Blue.
11/28/2016
This scent reminded me of old Avon perfume and my grandma.
11/05/2016
This is a very good scent. It didn't seem to last too long though.
11/02/2016
Not bad just not my taste
11/02/2016
Something New, Something Borrowed, Something Blue. Perect for a wedding. Perfect for everyday. This very feminine fragrance is a floral blast of pretty! I love it.
11/02/2016
Love it. great light smell smells so good.
10/30/2016
Absolutely amazing! Very sophisticated scent! Will deff buy!
10/20/2016
Perfect feminine floral blast. Designed with a wedding in mind. Gorgeous for a formal affair or everyday spring and summer scent. I love this!
10/06/2016
Love these perfumes but I wish I could try YSL black opium I keep asking for it and it didn't come through maybe I'm ordering the wrong one and but I love it because I get a perfume every month and I can try all of them and decide which one I want to buy.... love love love... I smell so pretty.
10/04/2016
Nice scent just not as nice as the other two I've gotten
10/03/2016
It's ok. Nothing special. I would like if if somebody would call me in response to the double charged monthly fee. If not I will have to take legal action against the company.
09/29/2016
The smell is SO strong and just not my type. I like sweet, girly stuff. This is too much
09/22/2016
Loooove this. It's definitely more floral but that's what I was looking for.
09/20/2016
Starts out as a very strong floral with a bite. Softens into a fresh, pretty scent that lingered lightly most of the day. I really like it, I don't quite love it.
09/12/2016
Very floral, almost too much so. Reminded me of those pull-out magazine samples. Not much depth. Still a pleasant smell that works well for everyday in late summer.
09/04/2016
I like this but was a bit disappointed in the lack of depth.
09/04/2016
I LOVEEEEEEEEED this perfume! I will definitely be re ordering!!!
09/02/2016
Too floral for me in a slightly nauseating way. Disappointing.
09/02/2016
I love this scent. Very clean yet sophisticated. My new favorite !
09/01/2016
This scent is floral, fresh and citrusy without being overbearing and stuffy. It's an easy scent to wear every day!
08/30/2016
This scent is amazing! I love it!!! The only downfall, doesn't last long.
08/30/2016
1st one that I haven't liked. Too strong for me
08/23/2016
Love this mature scent! I sprayed it on my arm as soon as I got it, and I could smell it all-day! It personally takes me back to childhood. So, for me, it's a win! I think it's great for dates, special occasions, and maybe office. Definitely not a casual scent, in my opinion.
08/18/2016
Something Blue is citrusy and floral. It makes me feel pretty ha. I love it!
08/11/2016
It will make me feel surprised every month smelling good and feeling wonderful
08/06/2016
Review is up on instagram mizzuzh, twitter @heyweirdoa, Facebook Your Favorite Weirdo
08/04/2016
LOVE LOVE LOVE! I chose this perfume for my wedding day, and sprayed it on and my fiance stopped and turned around and said "oh wow...you smell amazing!" I won't wear it again until my wedding day but I am so pleased about it!
07/30/2016
This scent is gorgeous! I will definitely be purchasing this one when I run out.
07/25/2016
Not a fan. It's overpowering and too strong
07/21/2016
this scent was just ok. but i was really disappointed because i ordered Oscar by Oscar de la Renta not Something Blue. it seems really hard to get some of the classics like Liz claighbourn or Chanel#5----even in the department stores. i love trying new scents but sometime it's nice to go back in time and spray on a scent that evokes fond memories!
07/04/2016
Love this! Smells so clean and us something I'd buy the full size of!
07/01/2016
This is pure, straight-up linden, with basically nothing else coming through! I like it well enough-- it's freshly floral, and clean smelling-- but my husband is pretty much allergic to it, so I can't really wear it. If this means anything to anyone, it smells a lot like The Unicorn from BPAL, which I guess was discontinued a while ago, so if anyone is looking for that... try this!
06/16/2016
not a scent for me. a bit spicy. it is long lasting.
06/06/2016
So romantic and yet so stunning. This is one of my absolute favorites!
06/05/2016
Didn't love. It was OK, but I wouldn't call it a perfect match.
06/03/2016
Takes some getting use to, but very light. Great for summer.
06/03/2016
The fragrance is very nice but does not smell great on me. Not for my body chemistry.
05/29/2016
This was very nice
05/20/2016
For me, Something Blue opens with a unique, sharp citrus and crisp floral note, it gets better the more it dries down to a pleasant feminine, fresh scent.
05/06/2016
I love this scent very good for in between young and old
05/04/2016
While the fragrance wasn't off putting it was not something you'd expect a thirty something to wear.
05/04/2016
LOVE!!! Great for Work!
04/07/2016
Strong floral and musk scent. I would wear this for date night in the spring.
03/30/2016
I like the scent, maybe a little too sweet. Doesn't last very long, however. It is nice, but not something I would invest in!
03/30/2016
It was ok... very strong though. It doesn't last all day however the lady at the cleaners I go to loved the fragrance on my clothes... but then again she is a bit older than I am (60ish) This is definitley a fragrance for older women, not me. Just my opinion.
03/30/2016
It's okay, a little too strong for my liking. It has a more mature feel to it, like something my mother would wear. Oscar de la Renta was always her favorite perfume and this reminds me of her. She loves this scent of course (she's 65). So I just gave it to her.
03/30/2016
I love it. It has a soothing smell and it reminds me of romance in spring..
03/29/2016
Very earthy and mature. I do love it. A day scent I think. Full and sexy.
03/29/2016
Nice, light clean scent. Stays on for a decent amount of time. Just not a fragrance for me.
03/29/2016
It's ok, stays all day.
03/29/2016
It's ok. Smells the same as light blue by Dulce and gabana
03/29/2016
Strong and very floraly. Not my most Favorite, but in my top 5 for sure!
03/29/2016
One of my favorite sent yet. <3<3<3
03/29/2016
Love love love!
03/29/2016
Loved this, has light and fresh scent
03/21/2016
Love this one. Strong, but not overpowering
03/21/2016
LOVE this one! Light and airy, yet very sophisticated. Great scent for year round. Love the crispness that it has.
03/19/2016
Super strong and not pleasing to the nose. I was shocked by how awful this smelled.
03/11/2016
Smelled terrible hated this one
03/08/2016
This scent is amazing! I love it. Makes me feel very sexy!
03/07/2016
I've lived this perfume forever !! And it was the first one I received I totally love love Scentbird!! 👍🏾
03/03/2016
I liked it for the trial but will not buy it for myself.
03/03/2016
did not like at all
03/02/2016
Its super strong so you need just a little bit, the scent stays on all day! Love it!
02/16/2016
I'm in love with this, but it maybe too pricey for me. Thanks sent bird. I'll get this again.
02/05/2016
I orders Oscar not something blue!
02/03/2016
It was a very pleasing smell. It went on strong by the end of day could not really smell it but the people smelled it.
02/02/2016
It's a little too crisp for me.
02/02/2016
This is not the scent I received. Mine smelled like roses. Yuck!
02/02/2016
I have worn this before, it's light and airy, not too sweet or overpowering.
02/02/2016
The scent was really nice and light which I loved
02/02/2016
this perfume is not for me,not like I remember
01/30/2016
Pretty scent. Reminds me of Clinique's Happy Heart. My sister who wears Daisy and Happy Heart liked it and took the sample. It's not for me because it isn't complex or deep. Light hearted.
01/29/2016
This fragrance is my dream scent. Just this discovery alone makes Scentbird worthwhile.
01/20/2016
Doesn't smell bad, a little strong and flowery, very similar to Gucci Flora, will not purchase.
01/20/2016
Its okay, I do not hate it. But it did not smell as I had hoped. It starts off strong, but then mellows out to a softer scent. I will keep it, but I wouldn't order a full size version of it. I am going to try it again on a different day to see if my opinion changes.
01/17/2016
this scent was ok. although i ordered oscar not something blue by oscar. cant wait to see if i actually get the scent of the month in feb.
01/09/2016
It was ok just not for me. Strong with a hint of a very nice smell! Not the clean soft scent I was hoping for.
01/05/2016
Way to strong for me gave me a headache, so I gave it to my aunt.
12/30/2015
Didn't smell like the bottle my friend has.
12/30/2015
Love the way it smells, not too strong, just right.
12/30/2015
I like the smell. It's soft & subtle. Something easy on the nose.
12/27/2015
Nice scent, but definitely not for me. Boyfriend thought it suited his mother better.
12/18/2015
Lovely! but not outstanding, definitely a everyday safe for office sent. Agree with the fresh note more in the green side, probably the Lime blossom and Lily of the valley there. In my skin doesn't show the musk at all, but does the sweet note that comes at the end very subtle. I'll say 4 hrs of longevity.
12/17/2015
This isnt a bad parfume its just my taste
12/09/2015
I like this scent it's nice and light. Stays on all day. Very pretty scent I may buy a bottle.
12/06/2015
I liked it, but it wasn't my favorite. It's a little more mature smelling than I normally go for, but I am definitely still going to use it.
12/02/2015
Beautiful scent
12/01/2015
Never had the pleasure of smelling an Oscar De La Renta fragrance before and I must say that I am pleasantly surprised. Very soft, floral, pretty scent. Would definitely purchase. I have my wedding in 2017 and a scent like this would be just perfect for our special day, so the name of the perfume is perfect :)
11/25/2015
I like it but not everyday for me.
11/19/2015
I was given this for Christmas two years ago. Each time I wear it I am stopped and asked what perfume I am wearing. Always get a lot of compliments and it has great staying power. Very sad that my bottle is nearly gone. Mr. De La Renta knocked it out of the park with this one!!!!!
11/07/2015
I liked the scent, but it wasn't something I would wear everyday. Not quite my style.
11/05/2015
This was a very classic and elegant scent
11/03/2015
This was not what I was expecting considering the notes of this perfume seemed like something I'd like. It had a sharpness to it that stung my nose. It is indeed a fresh, light scent, but it held a sort of twang that didn't leave until it had dried on my clothes. I would not purchase a full size of this, but it will go nicely in the summer.
10/29/2015
This is a great fragrance. Very light and pretty. Great for spring.
10/07/2015
This is a nice floral scent really pretty not too strong. It does not stay sith you all day though thats my only negative. I still really like it.
10/06/2015
Doesn't care for this scent at all. It wasn't a rich (strong) enough scent for me. Was very light and not my favorite combination of scents. Wouldn't buy and definitely don't want another sample of it.
10/04/2015
This perfume was ok. Nice, clean scent but not quite what I was looking for.
09/30/2015
Light and fresh. Love!
09/30/2015
I ordered this because someone said it was like my favorite perfume light blue by Dolce&Gabanna. It does have that light clean scent however the scent didn't last as long. I probably wouldn't buy it I would by light blue instead.
09/18/2015
Fresh and not to heavy.... lol this pick! :)
09/17/2015
This is my first month with Scentbird. I was so excited to try this perfume. it is rather light (great for hot summer days). Doesn't seem to have a staying power as i like. So maybe next time i wear it, I will wear a little more. overall, clean and fresh scent
09/04/2015
Love Love Love this scent! Ive gotten nothing but compliments since I have been wearing this although it doesn't last as good as some of my other high end perfumes!
09/02/2015
It's very floral but fresh and unique!
08/31/2015
I really like this fragrance, it's a bit loud at first but mellows out to a lovely, light, clean scent.
08/30/2015
I love this smell it is so awesome and I wear it out or to the store! Thanks so much!
08/29/2015
Not a fan of this scent. Not sure why
08/29/2015
This perfume would not be for the younger generation. I absolutely loved the scent on me. I found it fresh yet long lasting. I would purchase this for me.
08/29/2015
Love how light it is! Perfect for spring or summer!
08/29/2015
Really love this scent! It's good for all seasons and it is a feminine but not overly sweet fragrance. Wish it had a little more staying power as it seems to fade pretty quickly.
08/29/2015
This is wonderful!! It's fresh and clean which is important to me. It also has an elegance to it that makes it a perfect scent to wear casually or for a special evening out. I'm very pleased and will be keeping it in my wardrobe.
08/15/2015
I love this perfume! It really reminds me of something blue - it smells very fresh and clean, with a little femininity to it. I wish I didn't find it until later so I could wear it for my wedding!
08/06/2015
This one was a little too "old" for me
08/06/2015
I loved this scent...so fresh and clean, floral but not too much.
08/04/2015
Maybe too strong for me but smells so good - really like it but not for everyday wear...
08/04/2015
This perfume is the ultimate beautiful floral scent. Fell in love at first sight.
08/04/2015
It seems a bit florally at first, after a while it smooths out. Lovely scent who purchase full sized version.
08/03/2015
I absolutely love this perfume, it has a soft and fresh smell!!!
06/02/2015
"I am sure it works for some, but not me. This was my least favorite of all the scents I have tried....I would not purchase."
06/01/2015
"I wasn't exactly sure what to think of this scent at first, it felt very florally heavy and old; wasn't something I would normally go for. I gave in and tried it, and was verrrry surprised how gorgeous it became as it settled. A little goes a loooooong way and it seriously has lasting power! It starts off very heavy at first, but levels out to a beautiful floral powder. My husband actually loves this on me, so yay!"
05/29/2015
"The flower scent is too much, not soft enough for my body chemistry. Would not purchase!"
05/29/2015
This perfume is very similar to Oscar by Oscar de la Renta which is one of my all time favorites! It's not an over powering scent and its long lasting. I've worn it a few times and have received compliments day to night. Very happy with the sample and will buy a full bottle once my sample's done.
05/29/2015
This perfume smells beautiful but I wish it has more musk to it. I wore it to work a few times and got some compliments but felt like it didn't last as my long as my usual perfume. I'm going to give it the full 30 days before I make a final decision.
03/01/2015
"It is just OK on me...I would not buy. On me, it is not ourstanding."