Oscar de la Renta
Extraordinary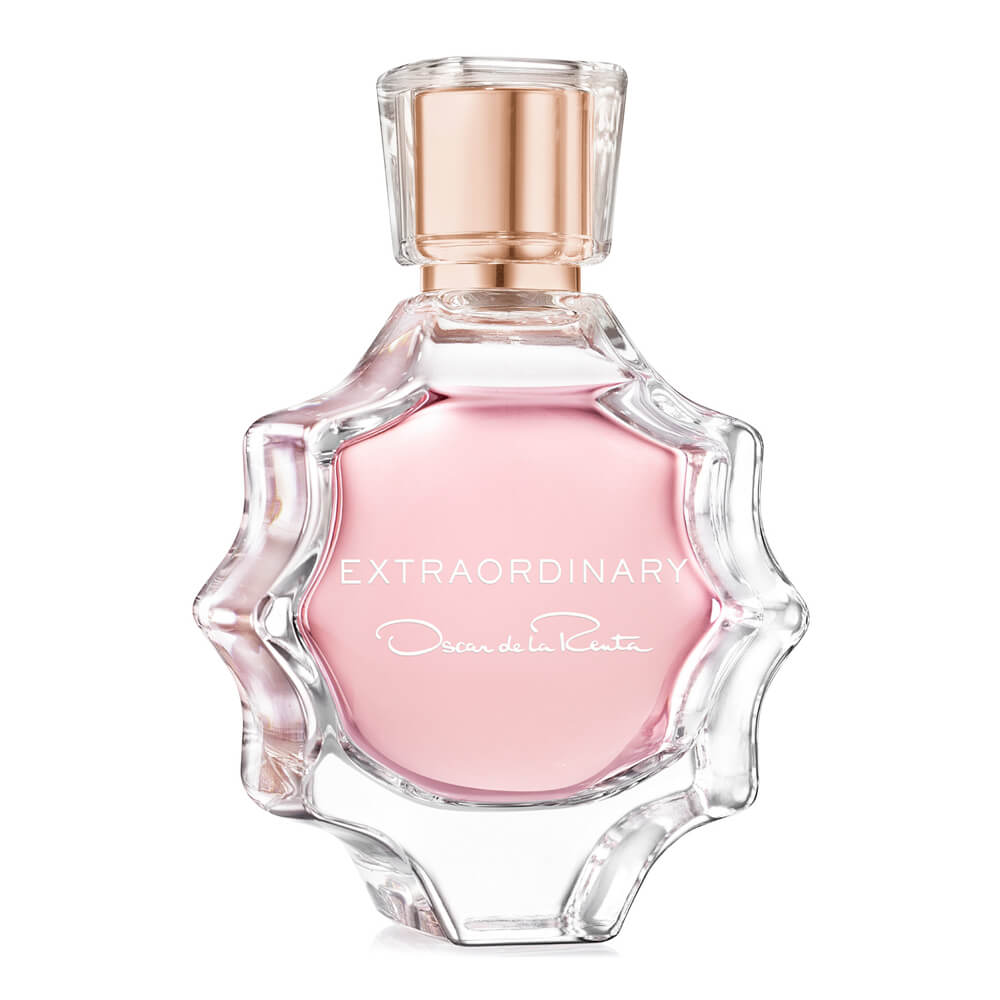 Get a 30-day supply of Extraordinary
for
$
14.95
Notify me once this scent is available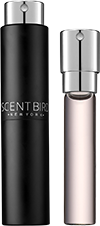 0.27 oz subscription

0.27 oz a la carte
Share and earn free perfume
Notes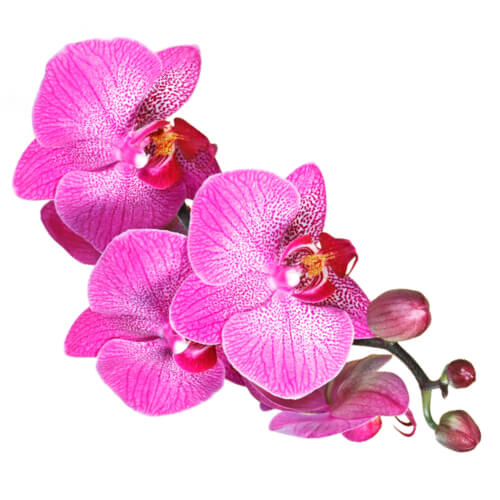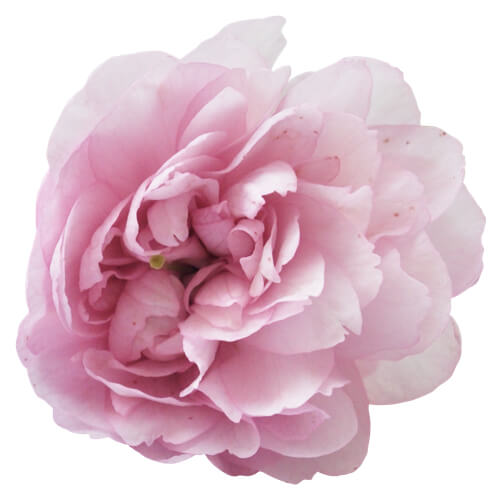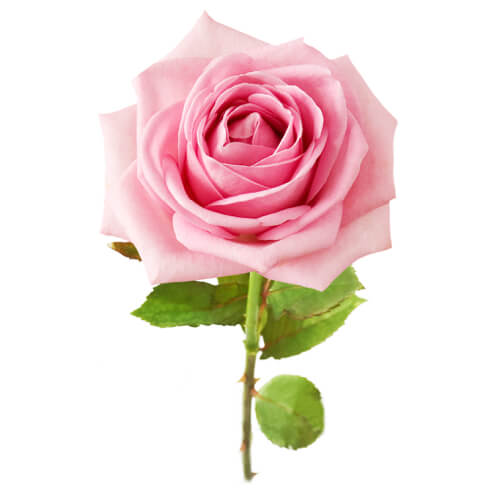 Description
A celebration of the beauty that spring brings, new Oscar de la Renta Extraordinary Eau De Parfum envelopes the senses with a fresh, floral whimsy. Hints of bright blossoms are followed by the deep, aromatic scents of fragrant heartwood. It's feminine, romantic and full of life.
You may also like
Extraordinary by Oscar de la Renta Reviews
11/19/2017
I never get some perfume so sweet, and stay all day like this one. Is the best.
11/17/2017
I love it! A sweet floral scent with just a hint of candy sweetness. My fave so far.
11/13/2017
Wonderful, beautiful, amazing sent. Lasted forever. Definitely going to be one of my favorites.
11/07/2017
Beautiful scent, lasts a long time. Has a nice clean floral scent that is good for everyday. Would absolutely consider buying a bottle of this.
11/05/2017
Absolutely love it 😍
11/03/2017
I love this scent. Very classy.
11/03/2017
Love love love. I've gotten so many compliments on it.
11/03/2017
I've gotten lots of compliments from this perfume. I love it and would love to purchase more of it
11/02/2017
The scent was great. Very strong scent.
10/28/2017
I LOVE this perfume. Quickly became one my favorites, first one from Scentbird I'm ready to buy a full bottle and you don't offer it, :) ironic. It makes me feel very sexy. When you read the description you think it's gonna be a full sweet floral overpowering fragrance, but it is sophisticated, extraordinary, night scent. My 7 year old loved it right out of the box and I was so impressed. It lasts an ok time, not the most lasting, but that can be solved by wearing some baby lotion on your skin and then applying this on top. I feel like a woman who knows what she wants with this one, trendsetter, interesting, very sexy. LOVE IT (hubby does too), not too girly, not too mature, just womanly.
10/25/2017
This perfume was amazing. It was refreshing and light. I can wear it daily. I love the clean smell and floral notes
10/14/2017
It's reminds me when I met my boyfriend
10/12/2017
Love this one. Everyday use I get a lot of compliments on it.
09/18/2017
I love this fragrance.
09/07/2017
Very elegant and light. Perfect for date night or being flirty on girls night out.
09/05/2017
I don't love it. Has a strong Alcohol smell.
09/05/2017
I love this scent so much. Light and clean.
09/05/2017
I Love the smell very clean smell
08/30/2017
Absolutely in love with this scent.
08/27/2017
I'm definitely a fan. It made me feel sexy and pretty. It's noticeable but not overpowering.
08/23/2017
Love love love. It makes me feel so femmenine and sexy. It smells amazing.
08/22/2017
Love it! It's perfect for going on a date, or just everyday use!
08/21/2017
Light and floral, it's mature but not old ladyish. It reminds me of Gucci Flora a little bit which is one of my favorite perfumes.
08/17/2017
This is now one of my favorites! Floral but not overpowering. Sweet but not too mature or too childish. I will be buying a bottle!
08/12/2017
Love this fragrance, light and classy
08/09/2017
My absolute favorite thus far!!! Soft Floral, feminine, light musk. Last ALL day!!! So be ordering "refill".
08/09/2017
I loved this perfume. It's a floral scent without being too floral. It's sophisticated and flirty. I would buy a full size bottle. The reason I'm giving it a 4 is because it doesn't last as long as I would like.
08/06/2017
I loved this fragrance. It's young and in style but also very mature. I wear it everyday!
08/05/2017
I loved this scent. Its young and fresh without bein too young or too sweet.
08/05/2017
I love this scent! I'm a professional woman in my early 40's and it's tricky for me to find an appropriate perfume sometimes, but this is one for the keeping. It's feminine and chic without being heavy and overbearing, I get a lot of compliments as well. I will be picking up a full size bottle.
08/01/2017
LOVE! Best combination of floral and sweet. It's sweet enough to keep it from being too mature but not so much that you smell like a teeny bopper. Will buy a full bottle.
07/11/2017
It's a lovely, light, floral fragrance. It does seem to fade away faster than I'd like, but it's definitely worth having.
07/10/2017
This one was a miss. Pretty neutral smelling, nothing special and ABSOLUTELY not extraordinary.
07/07/2017
I like this one. It has a lightly sweet and musky smell, but neither is over powering. It's soft enough for day use without offending the people in your space. I would say it's not a younger generation smell though. My teenager isn't a fan. I don't think I'd buy a full bottle, but it is nice to have a small version in my collection.
07/04/2017
Love the sweetness scent
06/24/2017
It smells alright, not something I would wear all the time. It is a bit musky, but it has a nice sweet floral finish to it. This would be something to wear on date night or for a party, not something I would wear everyday.
06/13/2017
This perfume smells NOTHING like the notes in the description suggest. I expected a very floral scent and it turned out to be quite musky and had that "old lady" smell to it once it settled. Not a scent for those who like floral and fresh scents.
06/05/2017
This was just meh for me. It smells nice but not great. Its vaguely old ladyish. It smells elegant and my daughter says its a good "mom" scent. It has ZERO staying power.
06/02/2017
I love the smell. Nice and light.
05/31/2017
very very beautiful smell....and it lasts all day for me=)
05/24/2017
I absolutely love love love this perfume! It's soft and sweet and lasts for a while. I've received A LOT of compliments on it!
05/23/2017
The scent is too strong and smells like an old lady would wear it.
05/19/2017
I am on the fence about this. I like the way it smells, but it hasn't lasted all day and something about it reminds me of an older woman.
05/11/2017
I am on the fence about this scent. It has a strong overtone at first. A hint of flower. But has that lingering grand mother smell when it blends out.
05/02/2017
Love this perfume
03/09/2017
I just love how pretty this perfume makes me smell! I get a lot of compliments when i wear this!
03/06/2017
I like how it's not too strong but smells so good once it settles!!
03/02/2017
it has an older woman smell to it not really for a younger socialite.
02/23/2017
This is my new favorite perfume it's floral and sophisticated I LOVE it
02/05/2017
feminie flower and pretty
02/05/2017
Loved this smell. It wasn't overbearing are hard.
02/04/2017
LOVE, LOVE, LOVE this scent. Its strong at 1st but dies down to a really pretty smell. Best way to describe is pretty.
02/03/2017
I love this sent. It is perfect for me. I usually wear Red or Opium so this is a wonderful change. It is a strong sent that suits me well. I can't wait to see what I get next month.
02/03/2017
This is a really good scent - I really like it. My husband loves it!
02/03/2017
I loved, loved, did I mention loved this scent!!!
02/03/2017
Very lovely scent not over powering last all day love love love it❤❤❤❤
02/03/2017
My fav by far ❤❤❤❤❤
02/03/2017
in love with this. smells terrific.
02/01/2017
The scent is to dye for very floral and fruity not over powering just great gotta try it!!
02/01/2017
Love this smell deff my favorite so far
01/31/2017
Love this scent!! Completely different from my other collection.
01/19/2017
love the smell, wonderful floral combo, the orchid and cherry blossom are great with almost a hint of citrus to accentuate the full smell of the floral. the only reason i didnt give it 5 stars is because it does not last too long. smells amazing for a nice spring floral scent.
01/09/2017
I love this! For me, it only last about 3 hours so I can see why they say it is a "date night" perfume. I wish it would last longer so I could wear it all day! OBSESSED!
01/06/2017
Absolutely amazing smell!! I'm obsessed
01/04/2017
Amazing!!!! Love it
01/02/2017
I truly like the smell. It isn't too over powering.
01/01/2017
Love this perfume!
12/31/2016
When I wear this fragrance, I feel like a million dollars! Seriously. It's very feminine, sensuous smell that I enjoy wearing it any time of the day.
12/31/2016
Its a very "pretty" fragrance! A nice clean floral!
12/30/2016
Smells amazing. Not overpowering. Doesn't last as long as I would like but it gets 5 stars anyways.
12/03/2016
I love the scent it just didn't last as long as I would like for it too Without reapplying.
12/03/2016
Very light and yummy!!! Put it in one of my favorites category!!!
12/03/2016
Great scent, love all the florals in one perfume!!
12/02/2016
great evening scent!!! love it
11/19/2016
Couldn't be more in love with this scent!!!
11/19/2016
This surprised me. It is such a warm scent and based on the florals listed I was expecting something lighter and airier. I have Oscar Flora and I like it better but thie is pretty too. Just definitely a night or winter scent.
11/04/2016
Rich, elegant. Strong at first but once on skin it goes soft. Floral with a hint of musk. A scent for evenings or winter.
11/04/2016
I wasn't crazy about this perfume. It was a little too sweet for me and the scent didn't last very long at all. It wasn't at all what I expected from the description given.
11/02/2016
Love this scent... I 1st smelled this last Christmas, my son bought this for his girlfriend... I have been wanting to try it ever since! Thanks to scentbird.com now I have... ❤❤❤❤❤ I give it 5 hearts!
10/13/2016
I have this in my queue but I got a tiny sample of it first to make sure It was the right oscar perfume I had tried last year. This is by far one of my favorite scents ever. It is sweet but a very light sweet smell, light vanilla and floral smell. Not overpowering. Not musky. Just very clean and pretty. I will definitely be purchasing full size bottle of this. A True diamond in the rough. This perfume is underrated.
10/04/2016
Love, love, love this scent by Oscar! It is floral, without being overly cloying. It is just the right combination of floral and sweet; a winner!
10/02/2016
Great everyday scent. I just wish it would stay on longer.
09/30/2016
Loved the smell, but sadly it doesn't last long on me
09/21/2016
Definitely not my favorite from what I received. I remember smelling the sample of this perfume( it may have been the petale and I'm confusing it because it looks so similar) and I seemed to like it a lot more. I thought it would have a fresh, more citrus smell, but it's too sweet for me and over powering. Smells like the Prada Candy, but a cheaper version. It's sugary, sweet, and smells like cotton candy. Not what I was expecting at all. The more it stays on the more I tend to dislike it. I don't think ill be using this too often or even at all. Ill try to give it to my friends. Maybe for a date night, but I doubt even my boyfriend will like this and he tends to like the sweeter scents for women.
09/12/2016
I love it I will definitely add this to my collection.
09/11/2016
This stuff smells sooo good
09/03/2016
I added this scent based on a sample I recieved of the Oscar De La Renta Perfume Extraordinary Petale and thought this would smell similar. Even though it did not smell similar it still was a good scent. Being that I don't really care for floral scented perfumes, I still like this one but it did not last as long as the newer Petale of the same designer name.
09/01/2016
It's ok... wouldn't get it again.
08/31/2016
so far this one is my favorite
08/30/2016
Love it. Give it a try.
08/30/2016
smells really good, but doesn't last very long.
08/30/2016
Really gentle and classy scent
08/08/2016
Love this scent!!! Not overpowering at all. It doesn't last all day but it does a decent job of lingering.
08/02/2016
I'm a perfume fanatic, but this caught me of guard. I find it as a mix of my granny's scent with a dash or two of cologne de man. Not my cup of tea.
08/01/2016
Love. It smells so good
08/01/2016
This is a pretty scent but not my fav. It doesn't last very long either.
07/31/2016
This perfume smells amazing! I just don't think it smells as nice on me as it does other people.
07/20/2016
I was expecting this fragrance to be a light airy floral but it is not. Although the notes listed are all floral, this fragrance has a warmth to it that I don't normally associate with florals. It's warm and dark. I think it would be good for fall or winter. It reminds me of an old inexpensive fragrance called Mambo. It also reminds me of Victoria's Secret Noir Tease or others from Victoria's Secret. Had I smelled this first, I would not have gotten it. It doesn't smell bad. I will wear it. It is just not what I was expecting for a summer floral in 103 degree weather. It's nice, not extraordinary.