Oscar de la Renta
Esprit d'Oscar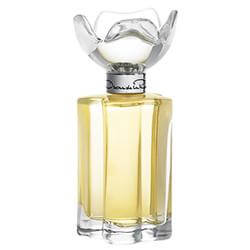 Get a 30-day supply of Esprit d'Oscar
for
$
14.95
Notify me once this scent is available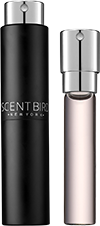 0.27 oz subscription

0.27 oz a la carte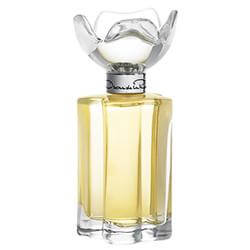 1.7 oz bottle
Share and earn free perfume
Notes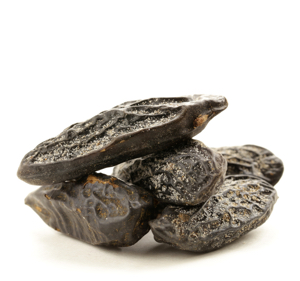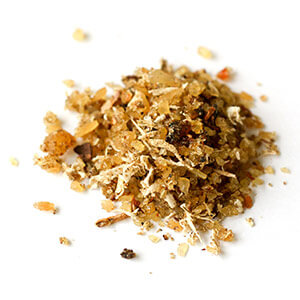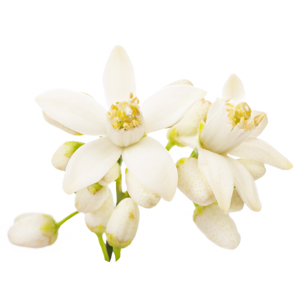 Description
Esprit d'Oscar Eau de Parfum is a modern interpretation of Oscar de la Renta's signature scent inspired by chic and sophisticated women of today. The spirit of femininity re-imagined in a timeless floral-oriental fragrance that is sparkling in spirit.
You may also like
Esprit d'Oscar by Oscar de la Renta Reviews
10/25/2016
I expected a little more from this fragrance. I thought it would have the same tones as Oscar De La Renta's classic scent: simple and elegant. I didnt expect to smell like cheap laundry detergent. Not the perfume for me.
10/23/2016
I am in love ❤️❤️❤️❤️❤️❤️
10/19/2016
I love the soft powder scent.
10/18/2016
I get my for September but for October I like to have the Armani but I don't recibe the other one so I am waiting for the other one
10/17/2016
Was excited to try something with flowers and warmth; sad to find it was very overpowering and very mature. Too grandma-like for me.
10/12/2016
It is a very strong flowery/powdery scent! So grandma like.
10/11/2016
Great fragance I love it.
10/10/2016
This was just alright for me. This one sticks right to your skin, so the wear time is excellent, however it was a baby powder slam to face. The powder is all you can smell, especially when first applied. It does mellow out to something that is pleasant and timeless, however I am picking up nothing citrus about this one. It wasn't very complex or had anything that stood out to lead me to want more. On to the next!
10/05/2016
I did not like this perfume.
10/04/2016
Not a fan. A bit too old fashioned smelling for my liking. Reminded me of something my Great Gramma used to wear.
10/01/2016
This perfume was exactly what I looked for, as far as sweet and musky. I love it! Has a powdery yet strong scent. I like the combination.
10/01/2016
enjoy it! thanks
09/30/2016
Strong...powdery smelling...does smell like for mature person
09/30/2016
It smells like something my grand mother would wear. It personally just was NOT FOR ME. Perhaps I will try it again in 30 years. LBS
09/30/2016
strong but sweet
09/29/2016
This is definitely old lady with a hint.. a kick of baby powder.. Not my style, but my mom will love it:)
09/28/2016
very pleasant smell and last
09/10/2016
<3 it was gift for my mom and she loved it.
09/08/2016
I bought this for my mom, she loves it.
09/07/2016
so far this is my favorite perfume, I love it!
09/07/2016
I don't know when they stopped making "Oscar", but this is a close and delightfully familiar fragrance. It sparkles with timelessness and uplifting optimism with a bit of playfulness. I'm glad they make it in an eau de parfum as well as a body splash. It manages to be sophisticated as well as a little flirty at the same time. I get many compliments with this from men as well as women. Normally a "floriental" fragrance like this would be part of my fall/winter fragrance wardrobe, but this summer, due to its freshness, I found myself reaching for it especially for special evenings. This is definitely a new favorite for me!
09/04/2016
Love it, so so much. It's soft and not overpowering. Just my style!
09/03/2016
I really like this scent. It's clean and fresh. It's a light, and sophisticated fragrance.
09/02/2016
I thought it was too strong for my personal taste.
09/01/2016
Love, love,love it,
09/01/2016
I love my new perfume.❤
08/31/2016
Too baby powdery.
08/31/2016
I love Oscar ♡♡♡♡♡
08/30/2016
I loved the fragrance but it does not have staying power.
08/30/2016
love love it! one of my favorites!
08/30/2016
it doesn't smell bad but its not the type of perfume i would wear
08/29/2016
very strong only used 1 spray is all you need.
08/26/2016
Not a favorite of mine, it reminded me of something my Grandmother would have worn.
08/07/2016
Really didn't enjoy this perfume. I opened the package and sprayed once and was overwhelmed by the smell. Very old-school scent. Heavy and super strong.
08/02/2016
It was floral meets musk...very good for formal events Only problem my friend asked if she could HAVE it!
07/31/2016
Love all Oscar products and this is no exception.
07/31/2016
One of my all-time favorites. For me this scent is seductive, alluring and sexy. ESPrit d' Oscar can be worn anytime of day or night or any season. Love this perfume. It gets 5 stars from me!
07/31/2016
too heavy and very strong fruity and floral
07/30/2016
Love it! A light fresh clean scent with a sweet floral undertone.
07/28/2016
Very strong. I was only able to wear it a few times at work. It was too floral for myself.
07/01/2016
Smells a lot older than I would like, very heavy smell. I'm not a fan.
06/30/2016
Not candy like, which is excellent. Sophisticated, lovely, not too heavy.
06/29/2016
I can't wait to smell it. Hahah
06/28/2016
This was really strong... I ended up giving it to my grandma.
06/16/2016
Flowery with many high notes that settle down quickly and fades too fast on my skin. I enjoy as a quick pick-me-up bright scent to wear to work or during the day.
06/08/2016
When I first smelled this, I was unsure. I put it on and oh my word!! This smell is amazing. My b/f thought so too.
06/03/2016
I'm a fan of the original Oscar de la Renta so I decided to give this a try. Didn't like it as much as the original. It wore nicely till about 5 hours later. Then changed & I didn't like it as much. Too bad.
06/03/2016
Was not a fan at all
06/03/2016
I liked this perfume a lot!
06/01/2016
Still haven't received my product
05/30/2016
I loved the original Oscar de la Renta scent "back in the day" so I decided to give this one a try. It's a little on the soft side for me. I like it, but I like stronger scents, personally.
05/13/2016
Oldie but Goodie. Little bit of a flowery scent which works great for the office because its not over baring.
05/05/2016
I felt that this perfume made me smell like an old lady. Not a fan.
04/27/2016
This perfume smells really bad.
04/02/2016
This smells like an old lady. A combination of floral and powder.
03/30/2016
Love the smell.
02/02/2016
delicate and feminine. a little powdery, but pleasant.
12/30/2015
Too strong for me!
12/01/2015
To me this is timeless, sophisticated, fragrance. The smell of oriental floral. I ABSOLUTELY love this scent.
11/24/2015
Love the smell is long lasting and I like that.
11/16/2015
El agent, but strong in smell. A unique smell that I personally liked.
11/16/2015
Elegant smelling, not for day time unless going to an event or social. Love it.
10/05/2015
It's very strong and musky. Too strong for my taste.
10/05/2015
I love this one - it smells beautiful. Soft and delicate.
10/02/2015
I like it, but it wasn't the one I thought it was..or I just don't remember it smelling like that. It was a little strong.