Moschino
Moschino Funny!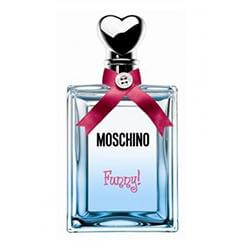 Get a 30-day supply of Moschino Funny!
for
$
14.95
Notify me once this scent is available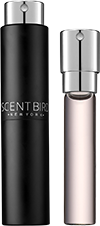 0.27 oz subscription

0.27 oz a la carte
Share and earn free perfume
Notes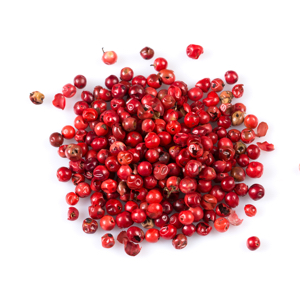 Description
Moschino Funny Perfume by Moschino, A mischievous floral/fruity scent for women composed of top notes of seville orange, pink pepper, red currant; heart notes of jasmine, peony, violet, green tea with a base of amber, cedar, musk . The lighthearted bottle with blue tinted scent adds to the lively experience.
You may also like
Moschino Funny! by Moschino Reviews
10/07/2016
Didn't like it at all. Cheap powdery scent.
09/30/2016
Wonderful scent! Love it !
09/30/2016
I got my first scent bird fragrance and I love it.... smell is so fresh and the whole day i feel as if I just came out of the shower..... will recommend this to friends.
09/29/2016
Soft yet sweet scent. Sometime perfect for daytime wear
09/23/2016
This is the first Moschino scent that I have ever tried...& honestly, I seriously think this might be my favorite scent. I am so in love with this scent. It is clean, refreshing, not too bold or over-powering, and it lasts all day. I do not need to reapply it at all during the day. It's just simply amazing. I love it. Definitely recommending it!
09/10/2016
I've tried 2 Moschino scents so far... I Love Love is my favorite so far but this is also very nice! I don't smell it on me after a few hours but other people say they can and comment that they like it. I just like the citrusy smell of I Love Love better, I think.
09/06/2016
Love it!! Perfect for everyday wear!!
09/03/2016
It's clean and light. I like the smell it doesn't last throughout the day. I have to refresh..but overall still a great smell!
09/02/2016
Smells wonderful! Young lady friendly!
08/31/2016
Love this scent! I love my other Moschino that I bought online awhile back through another site and people do comment on how good it smells when I wear it. I Love Love is another favorite of mine by Moschino. I'm a fan!
08/30/2016
Nice citrusy scent that isn't overpowering
08/30/2016
Cute little rocky but funky smell
08/29/2016
Really soft but remember-able fragrance.
08/17/2016
I love this....I plan on buying it soon!
08/11/2016
I really love the smell, very fresh and clean scented. I would give 5 stars except for the fact that the smell dissipates very quickly... you have to reapply multiple times throughout the day.
07/31/2016
I loved this one! This was my first scent bird perfume and I was glad I chose it. I read all the reviews before deciding on my first one, and was very happy with the scent. Not too strong. Smells very nice.
07/30/2016
Love the smell
07/29/2016
I am so disappointed because I love Moschino "I love love" but this smells like old lady :(
07/06/2016
I have yet to experience a Moschino scent that wasn't utterly wonderful. I'll say that most of them are on the sweet side, so unless you are younger and/or have a naturally sweeter scent for this to blend with naturally, skip this one. I usually wear perfumes with strong vanilla, amber, cream, peach, musk, spicy and sandalwood, patchouli and sweet patchouli, and cedarwood amongst other wood bases since they go very well with my natural chemistry, and this smells amazing on me.
07/04/2016
A little sharp but very fresh and clean.
07/02/2016
My absolute favorite. I will use this for years to come.
07/02/2016
This is a very crisp clean scent. I liked more than I thought I would. Great for warm weather. It does have an almost unisex scent that I can't quite place tho....
07/01/2016
Doesn't have its own unique scent
07/01/2016
it's ok. smells like a men perfume to me when i first spray it but it gets better after a few hours.
06/30/2016
Love it!!! It ends up smelling better later in the day
06/20/2016
I like it , it just doesnt last that long.
06/19/2016
I found this to be too sweet for me. Smells better after the top notes wear off some. Like the undertones more, but the scent fades quickly.
06/13/2016
This is such a great smelling perfume...it's sweet and spicy at the same time. It's perfect for the office. Feminine and not too strong. Love it!
06/05/2016
This is a great scent. I'm happy I added it to my collection.
06/03/2016
Light and sweet scent. It has decent staying power and is perfect for most occasions.
06/03/2016
I used to wear this one often; they stopped making it and I was so glad to see you guys offer it! One of my go to perfumes!
06/03/2016
Light and fresh.
06/02/2016
It's wonderful
06/01/2016
The vanilla scent is strong.
05/31/2016
I love this smell it fits me perfect, just the right amount of citris
05/30/2016
In love with sent! An everyday perfume!
05/19/2016
This is one wonderful surprise scent for me! It has reminded me of so many things, but the best thing about it is the smile that it seems to bring to friends. I don't know if it is because it is unique scent or happy, but I will always love this scent for "BFF time". I know some say that is a young scent, specific for youth, I really don't mind one bit. I love to feel young and enjoy the clean, fresh youthfulness of "Funny!"
05/18/2016
I literally say this EVERY month but seriously, THIS ONE IS MY FAVORITE. Its perfect. Fresh and crisp, unique. I have used this every day since I received it because I love it so much.
05/05/2016
I love this fragrance so much. It's perfect for the summer but I honestly would wear it year round considering I live in California.
05/02/2016
This scent is fresh and feminine without being floral or overpowering. I like that it is soft and almost powdery. My husband really liked it and threatened to keep it until I told him it was for women. I really love this scent, you should try it!
04/30/2016
This is an AWESOME perfume. I had been very skeptical if I would like this one, I had not ever smelled anything from this brand before when I added it to my que, but the description and notes fell in my preferences. Since adding it, I tried another from this brand that I really did not care for .... this one, however, is amazing, light and perfect for summer. I will most likely buy a full size!
04/27/2016
everyday scent
04/11/2016
I absolutely love this scent. Not flowery. Crisp, clean, citrus, love it!
04/05/2016
Love this scent! It's fresh, clean, and fun, I will be purchasing a full size bottle.
03/29/2016
Liked this one a lot. Light and citrus-y. Only complaint is that it doesn't seem to last that long.
03/07/2016
I love this scent! It's light and airy! Perfect for the upcoming Spring and summer months! When I first started wearing it, it reminded me a lot of D&G Light Blue. I notice as the day goes on the scent seems to change but I love what it changes to! If you don't like heavy perfumes and want the perfume to last all day, then this is the one for you!
02/03/2016
Very nice scent. Fresh with a touch of flintiness and citrus.
02/02/2016
This is my favorite scent so far.. I absolutely love it!
01/30/2016
I love this! It so fresh and clean. Many compliments..
01/04/2016
Very fresh smelling and sweet. The citrusy notes are quite strong and sharp at the beginning, but wear off shortly to reveal something much more mild and sweet in the drydown.
12/26/2015
This is my favorite scent I've worn. Like perfect for all occasions. Over Christmas (and hugging) I received so many compliments on this purfume. It's light, fresh, citrusy, but still mature. Love it!
12/02/2015
soft, delicate scent. very fresh
12/01/2015
I really like this scent! Light, fruity, and flirty. My husband likes it as well, which is a HUGE plus. I've marked Moschino Funny! as one of my new faves.
09/30/2015
I really did like this perfume. I have enjoyed it. I really don't want to say too much as this is my first scent I have received from ScentBird and I have a long journey to go to find my signature fragrance. Or two or okay maybe three signature scents. I have a huge list I want to try. I love love love perfume and I seem to be a perfume snob after talking to a few friends. I will say I have had to bug customer service with a couple of questions to get me going and on the right path and I just can not say enough about how wonderfully I have been treated. I am singing songs of praise here on the customer service. All in all I am happy with MOSCHINO Moschino Funny! I am happy with Scentbird and I hope everyone who is looking for a new fragrance or a signature fragrance of their own gives ScentBird a try. I promise you WILL NOT be disappointed. Tricia