Moschino
Cheap & Chic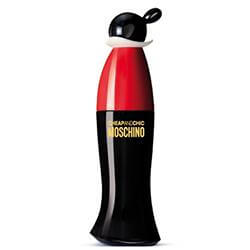 Get a 30-day supply of Cheap & Chic
for
$
14.95
Notify me once this scent is available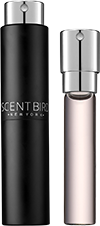 0.27 oz subscription

0.27 oz a la carte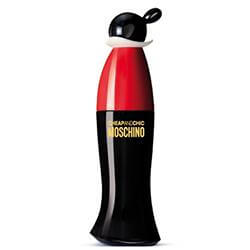 3.4 oz bottle
Share and earn free perfume
Notes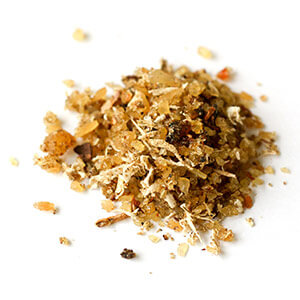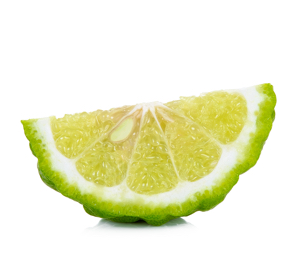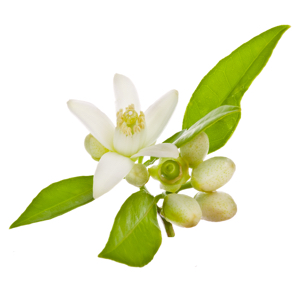 Description
Cheap & Chic is anything but cheap and way beyond chic. Sophisticated bergamot, an exotic wink of yuzu fruit and polished rosewood introduces a regal bouquet of violets, Egyptian jasmine, and wild roses. Luxurious Bourbon vanilla, warm Mysore sandalwood, plush orris and smoky tonka bean complete this sumptuous scent portrait.
You may also like
Cheap & Chic by Moschino Reviews
09/23/2017
Absolute worst perfume ever. I cannot even give it 1 heart, but must to share my review. Absolute worst, it leaves a twangy, unpleasant, cheap soap smell.
08/17/2017
This is probably my favorite scent that has been sent so far. Its very fresh and has a floral scent to it. I always get compliments when I am wearing this scent.
06/30/2017
I really like this scent though it's a little too musky for everyday, for me that is. I tend to like lighter scents but joined Scent bird to try new fragrances. It reminds me of nights out at the club; a sexy get noticed without overpowering.
06/26/2017
It in of has a masculine smell to it, woodsy. I liked it ok
06/20/2017
i love it this is a scent i would wear everyday
06/19/2017
I used to wear this scent in high school and it made me feel really nostalgic. It's fresh an summery and I love it. The spray bottle didn't last me the entire month, but it that's okay. It's definitely a summer scent and I'm sure all order again next summer.
06/01/2017
This scent is very clean and fresh, not flowery at all..great daytime scent that can be worn all year long. Gave it a 3 because it doesn't last long.
05/31/2017
This fragrance isn't a hit for me. It doesnt remind me of anything but i will say it isn't overwhelming which why i wear it... But I'm wired with sents
05/16/2017
pleasant, last all day not overwhelming with florals or fruit a good balance.
03/06/2017
It stays on for a long time! I like that.
02/07/2017
Love this scent clean and fresh ❤️❤️❤️
02/04/2017
I like the scent. It's good for the cooler days because it's a little heavy, but it lasts all day.
02/04/2017
Love this scent! It's fresh and clean and lasts all day. I definitely recommend this one.
01/29/2017
Love!!! It's very clean!! Smells wonderful!
01/02/2017
This is my very favorite scent
01/02/2017
Love this scent. It is very easy to wear everyday.
12/04/2016
Very nice scent! I think I will purchase.
12/03/2016
I don't care for this. It smells synthetic and common.
11/30/2016
I LOVE this scent. It's a new favorite. I would definitely buy a full version of this.
11/29/2016
I love this one, But it doesn't last. Thats the only reason for one star off. Its smells wonderful good for anytime of the day. Just wish it had more lasting power.
11/09/2016
This is a great every day scent. Once again, my coworkers loved this and asked what it was. I kept it in my purse and it was half gone by the end of the week. Love this perfume! Will definitely buy.
11/08/2016
Just not my style. A little too heavy.
10/06/2016
I love this scent, sweet and soft. lasts all day
10/04/2016
I really enjoy the scent of this perfume. It's sophisticated without being too mature and the cashier at Old Navy raved about how good it smelled. It is quite floral and pungent when you first put it on. It'd be five stars, but I don't feel like it has any staying power. It wore away quickly. While I'd like the full size, I can't justify the price because of the wear time.
10/01/2016
I was expecting so much more based on all the reviews. It certainly smells cheap. Chic? Not so much.
10/01/2016
It was not citrusy at all. It was heavily floral. The scent was not bad but i do not do florals.
09/27/2016
I was not satisfied with this scent. It's definitely not fresh, not aquatic. It has a sweet-flowar-heavy scent; it's one of those perfumes that you would not wear if you want to travel by airplane, cuz it would cause head-ache, or nausea to the person sitting next to you.
09/02/2016
It has taken over a month to get this scent. Thinking about canceling
08/28/2016
It reminded me of the biologic hair products. Smells good but different didn't stay on well
08/04/2016
Very citrusy. Reminds me of deodorant. Not my favorite.
06/29/2016
Absolutely love this scent.
05/06/2016
I absolutely love this scent! Totally wearable for every day
02/02/2016
Clean and entirely forgettable!
12/30/2015
It's a nice clean fragrance. It isn't as sexy as I was hoping. It is a good scent to wear every day.
12/18/2015
One of my favorite scent
12/16/2015
I absolutely love this scent. I will purchase the big size as soon as possible.