Masaki Matsushima
Chocolat Mat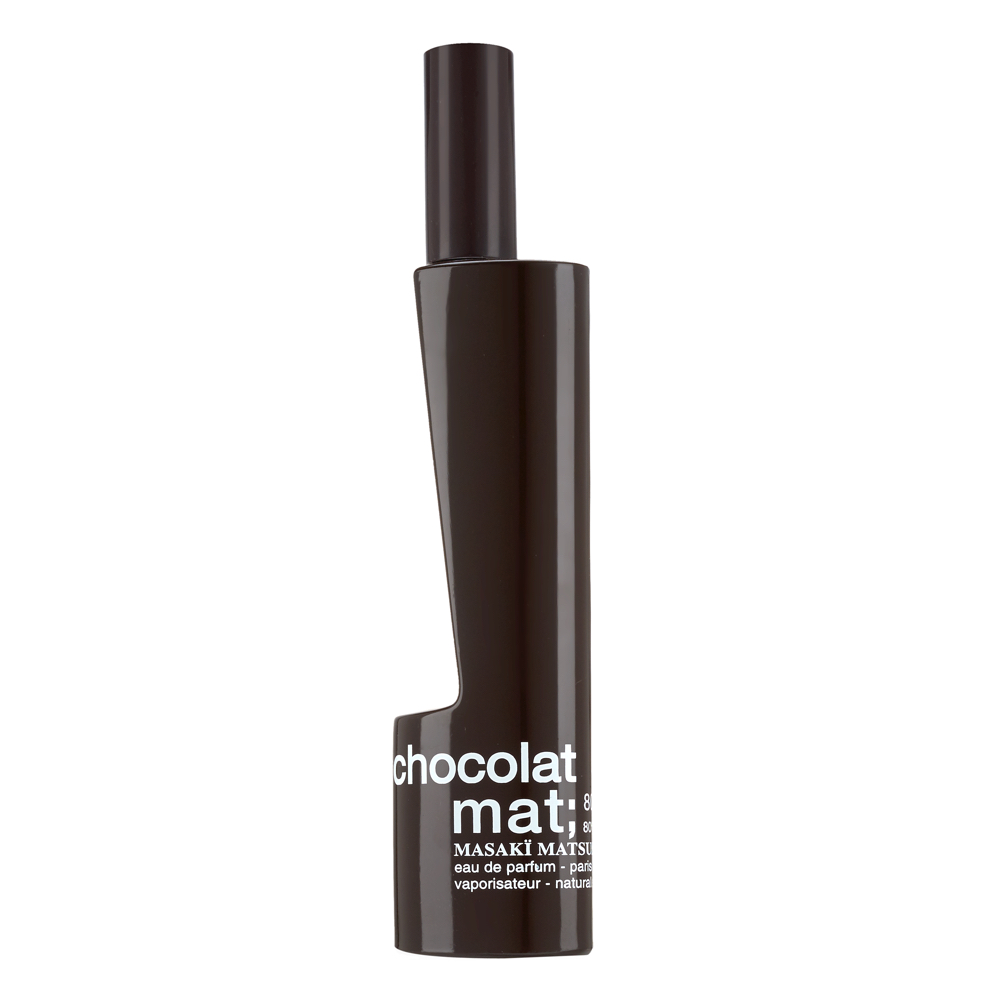 Get a 30-day supply of Chocolat Mat
for
$
14.95
Notify me once this scent is available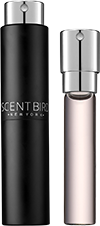 0.27 oz subscription

0.27 oz a la carte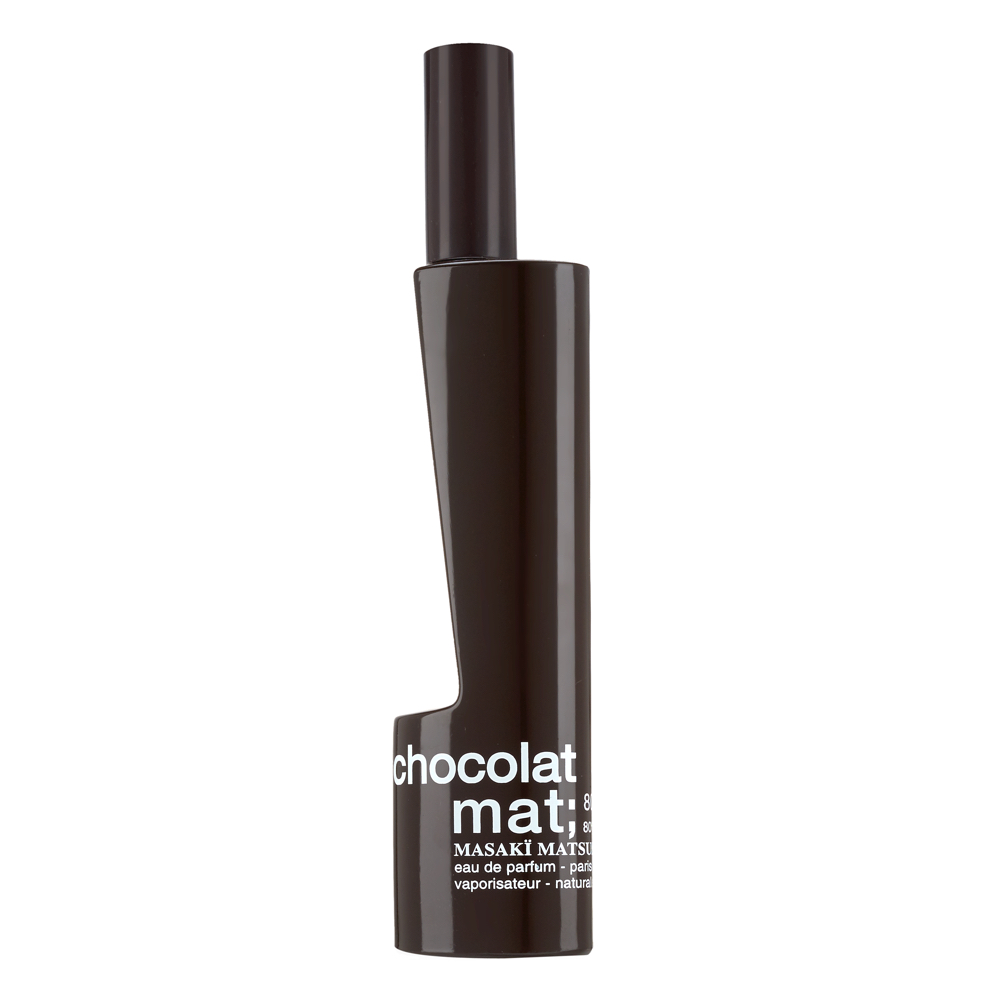 2.7 oz bottle
Share and earn free perfume
Notes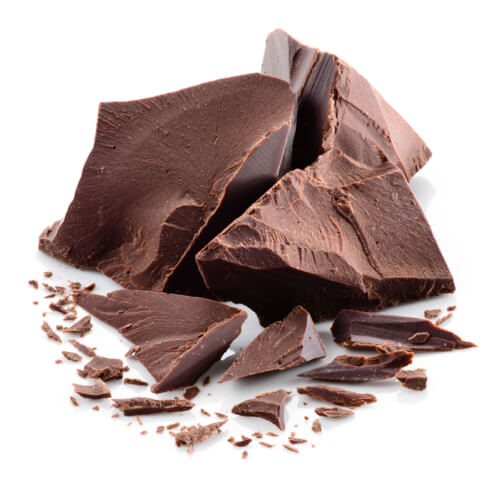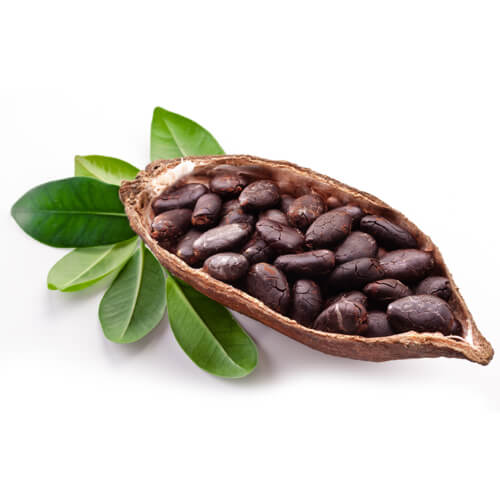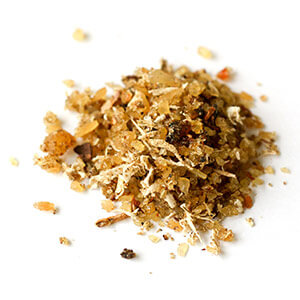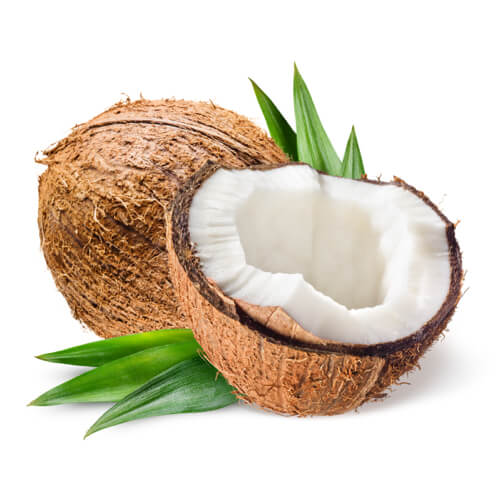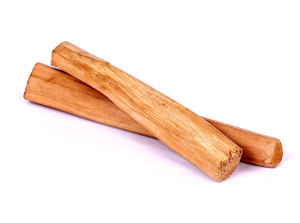 Description
Chocolat Mat Perfume by Masaki Matsushima, Mysterious and comforting at the same time, chocolate treads a fine line between exclusive luxury and the comforts of home . Chocolat mat is a women's fragrance from masaki matsushima that embodies chocolate's dance between playful and intriguing. Introduced in 2005, this gourmand scent features lush cacao and dark chocolate as its sumptuous heart notes. Coconut and musk intermingle in the base notes, balancing the delectable richness of the heart notes. A top note of rose adds sweetness.
You may also like
Chocolat Mat by Masaki Matsushima Reviews
10/22/2016
I could DEFINITELY smell the chocolate when I first sprayed this. Then it changed to an unpleasant smell then into a much tolerable powdery smell. But it was not what I was looking or hoping for. I liked the notes and thought they might make a beautiful smell, but it just wasn't what I wanted. I do not like months with disappointing smells, but that's what scentbird is for. Better to smell before spending a ton to find out you hate the smell!
10/11/2016
Loved this perfume. I have gotten a ton of comments on it, will definitely be buying this one again.
10/10/2016
Not a fan. Barely smelled the chocolate, smells like something grandma might wear...
10/05/2016
Although this scent isn't right for me, I could see why a lot of people might like it. It has a warm, vanilla amber type of smell, but is a bit too "old lady" smelling for my taste. I do smell the subtle notes of chocolate in there however, which is why I chose it.
10/03/2016
Its a little stronger and kinda powdery scented than I care for. Not awful just not a favorite for me :)
10/02/2016
I absolutely love this chocolat mat. Just a beautiful scent. I've gotten so many compliments and y'all have gotten new customers from my wearing it.
10/01/2016
Rrich and pretty, but as other have noted, it doesn't last long
10/01/2016
Smells amazing! Just enough sweetness mixed with masculine/must. I loved it.
09/30/2016
Why do I keep getting fragrances not on my list? It's ok. It smells just like chocolate. It's not a scent I would have chosen.
09/29/2016
This was recommended by Scentbird and it totally hit the nail on the head. I love this perfume! Will definitely consider buying the full size.
09/20/2016
I love this! It makes me feel like is smells like chocolate wine lol but it smells good:)
09/04/2016
This perfume starts out with a scent reminiscent of Godiva Chocolate liqueur and fades into a cool sent of coco powder and watery notes. It is a nice subtle sent at the end but starts out a bit drametic...if you enjoy a subtle sent that will leave people curious, you will enjoy this.
09/01/2016
At first spray this smells like a cologne and then it smells like chocolate! It definitely doesn't last as long as I'd like but it's a unique scent. I don't know how often I will wear it but it'll be nice during fall.
09/01/2016
This is a really lovely chocolate-vanilla-floral mix that isn't overwhelming. This seems like a night-time or winter perfume, it feels very warm.
08/31/2016
I just received my first scent today and I'm absolutely in love!! I'm ready to buy more & give to friends for Christmas! I could wear this everyday and everywhere!!!
08/30/2016
After the tootsie roll scent wears off within an hour the remaining scent is a light powder and it is very nice. I will keep it in my purse so that I can apply it often. It is a good work scent or church scent as it is not too heavy and won't blow officemates away.
08/30/2016
I absolutely loved this fragrance and I'm not alone. I was standing in line at the grocery store and the cashier commented on the scent. I was three people back in line. Each person ahead of me said nope, it's not me. The woman in front of me said "I'd like know what that is though because it smells amazing!" Chocolate Mat has been added to my Christmas wish list.
08/30/2016
This scent is overpowering and not at all what I expected. The notes they claim are there are not noticeable at all due to the overwhelming spice-like cloud that menacingly attached itself to me. My daughter sneezed till I took a shower to remove every trace. I hated it. Seriously loathed it. If I could send it back I would, in a heatbeat.
07/31/2016
Liked the scent for daytime. Didn't seem to last long
07/21/2016
On me it first starts just like the chocolate however when it dries down it begins to remind me of Lolita Lempicka perfume which I also like.
07/15/2016
Although i like this scent it doesnt last as long as i would have liked.
07/08/2016
I really like this! My only issue is that it does seem to wear off faster than some of the others I have received from here. Even my husband said it was nice, and he never notices anything!
07/02/2016
I'm not a big fan that it smells like a chocolate tootsie roll. Will not get again, and the smell does not last very long.
07/01/2016
It smells just like chocolate, but not in a kiddie way. It starts powdery and leads into the chocolate notes. The only drawback is that it does not last very long.
07/01/2016
Does not last long and very light
06/03/2016
This fragrance does not hold its scent.
06/03/2016
Wore off in about 5 minutes.
06/02/2016
Smells nice but gas no staying power. Last for maybe an hour.
06/02/2016
After it sits for about an hour, it's pretty, but that first hour it smells a bit like rancid chocolate. Not my favorite so far.
06/01/2016
I love this scent. I recommend this scent to a friend. She loves it. Not only did I put this in my Q again, I'll be ordering a full bottle.
05/28/2016
Interesting scent, but I'm not completely in love. Will not purchase full size.
05/27/2016
I like the scent, but it wears off in no time. No staying power at all. If they could make it last longer then maybe I would buy it, but right now I don't think it's worth it. It's a shame though, because it does smell nice!
05/07/2016
Expected a strong get gourmand.
05/05/2016
Great fragrance..doesntmlast very long tho.
04/29/2016
Loved this scent
04/10/2016
An instant kick of chocolate with a beautiful spicy scent that's lasts all day and then some. Will be buying the full size as I've worn this scent religiously since it arrived.
04/04/2016
Chocolatey, sultry and unusual. I enjoyed the sample so much, I purchased the full size. Rich and sexy.
04/03/2016
Clean pretty smell
03/29/2016
This smells exactly like the way chocolate should smell! I notice it has a greeniness to it after a few hours that keeps it fresh and too sweet. It had a good 5 hours of wear to it
03/08/2016
The chocolate smell is of course artifical, think tootsie roll, but that only lasts for a few seconds before it "melts" into a more soft powdery floral. It's nice for the upcoming spring time when I don't want anything too heavy to wear.
03/02/2016
I like this but it's not my favorite. It goes on with a strong alcohol scent but dries down quickly into something much sweeter. A little like wearing a sexy candy store. Doesn't smell like chocolate but somehow makes me think of chocolate? Could be witchcraft...
02/23/2016
Gorgeous chocolate scent, but not long lasting. I still want it in my collection.
02/22/2016
It smelled a little fake at first spray. Like tootsie rolls, but as it matured it went to a powdery chocolate that was pretty nice but didn't stick long.
02/19/2016
At first the chocolate notes were overpowering, but once it mixed with my chemistry a fresh floral, woodsy scent came forward. Very unique. I'm glad I got this scent.
02/16/2016
Not a fan of this scent. Smells like alcohol
02/12/2016
Unlike previous reviewers, this scent lasts all day on me. Must be my body chemistry. Regardless, this is a rich, intoxicatingly complex scent with strong chocolate and coffee notes. I'm purchasing a regular bottle now!
02/06/2016
Scent does not last.
02/03/2016
The scent is nice, but doesn't stay on me very long.
02/02/2016
Nice scent. Chocolate top notes and floral base notes. Unexpected and unique.
01/31/2016
Much as I love gourmand scents, I was not wowed at first smell. Opens kind of stale to me...
01/31/2016
I love the chocolately scent in this. Not too strong and sets nicely.
01/17/2016
Thoroughly enjoying this scent. Very unique, works well with my chemistry, and lingers throughout the entire day. Not overpowering at all.
01/16/2016
I love a good chocolate note, and this one is pretty good.
12/30/2015
I love this scent. Unlike other fragrances I have tried with a chocolate note, this one is rich and not sweet.
12/29/2015
I'm a dealer in a casino so I am in close contact with the players I couldn't get them to stop smelling me. Lol they loved it
12/17/2015
Got this by mistake and am very disappointed with the quality of this perfume. No matter how much I sprayed, no scent whatsoever appeared, just subtle smell of alcohol and nothing else. Nothing even slightly similar to chocolate or cocoa, no rose or any other notes indicated by the manufacturer. Dont waist your time and skip this one. 👎🏻
12/12/2015
I wasn't sure if I liked it initially, but it has grown on me.
12/10/2015
Smells of chemical and cocoa powder for a mere 5 minutes and then it vanishes.
12/08/2015
I loved it. Amazing smell
12/02/2015
I love this scent! I think I've experienced it before, as soon as I smelled it I remembered it. It has a sexy chocolate woodsy scent to it that I adore. There is a light floral undertone that hits right after you spray which gives it a special uniqueness. So glad I chose it, can't wait to wow people with it!
11/24/2015
Smells nice but very very faint and evaporated quickly.
11/24/2015
Smells ni's but I also found it very very faint and had no lasting power.
11/24/2015
I'm disappointed. I expected stronger notes, and for it to last much longer. I barely smell the chocolate, much less anything else...
11/24/2015
I love it. Smells better throughout the day. I love smelling like chocolate. The best scent that I tried yet
11/20/2015
This smells better and better the longer it wears on your skin and clothes. Has a slight masculine smell when it's first sprsy but after a few hours you'll be turning heads with the classy, yummy way it turns. Wears beautifully. New favorite.
11/20/2015
This is not the perfume I expected but, I'm glad I received it.
11/08/2015
Dont like this.. I dont want to.walk around smelling like chocolate candy all day.. I have mine to my 12 year old daughter...
11/06/2015
I deffinetly expected it to be more intense and less flower-ish
11/04/2015
A little light. Very chocolate.
10/05/2015
This is a lovely scent for fans of chocolate. The initial spray is strongly reminiscent of chocolate liqueur but it dries down to a softer vanilla tinged cocoa.
09/29/2015
Too much rose, not enough chocolate for what I was looking for, unfortunately. Chocolate scent also very artificial. :(
09/19/2015
I adore the pure cocoa notes of this, but it dissipates 100% entirely in 1-2 hours. There's not much sillage, either -- not gonna turn heads. Nobody's gonna smell you unless they're real close.
09/05/2015
This scent is amazing! A gourmand delight that light while being rich, unique, ad just a touch heady! Im in love!
08/31/2015
Was so excited for this perfume. Love the scent. Just will need to revisit it on a cooler day.
08/31/2015
I think I expected more chocolate! Definitely floral with chocolate and coffee notes. When I wear this I think I should be sipping Hennesy and smoking cigars - LOL!!!
08/03/2015
I like the scent very much, soft, warm, and definitive chocolate bars thrown at you. I agree with some other reviews as the scent fades very quickly, so much so that I would not purchase a regular full size of this perfume.
08/03/2015
Unfortunately, the smell doesn't last. It smells great when you first spray it but then it just disappears.
08/03/2015
Unfortunately, the smell doesn't last. It smells great when you first spray it but then it just disappears.
03/30/2015
"I was really excited about getting this scent, but it's mostly chemical on me with a burst of chocolate, and then "poof," it's gone."
03/16/2015
"This is such a deep warm scent! I can't stop smelling myself. It lasts a good while on me and doesn't lose it's chocolate-y scent. A bit spicy, a bit earthy and a bit like really good ground coffee. The full size of this is super affordable too so I'm definitely a fan."
02/24/2015
"This is a sexy scent. From the first spray I fell in love with it. Hint of coco scent, light, fresh. My only con is this does not last. I'm now searching for a full size bottle with body cream. So I can layer it."