Masaki Matsushima
Chocolat Mat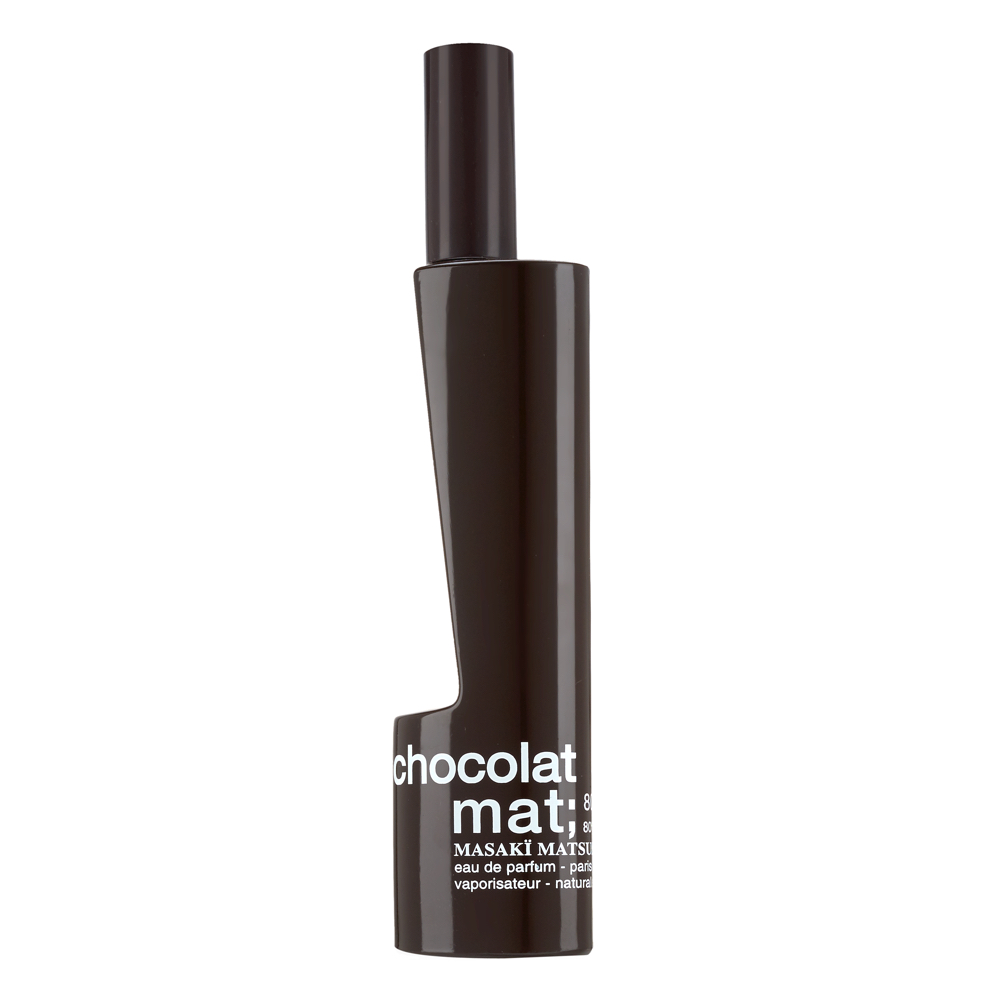 Get a 30-day supply of Chocolat Mat
for
$
14.95
Notify me once this scent is available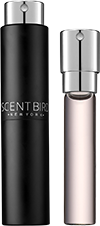 0.27 oz subscription

0.27 oz a la carte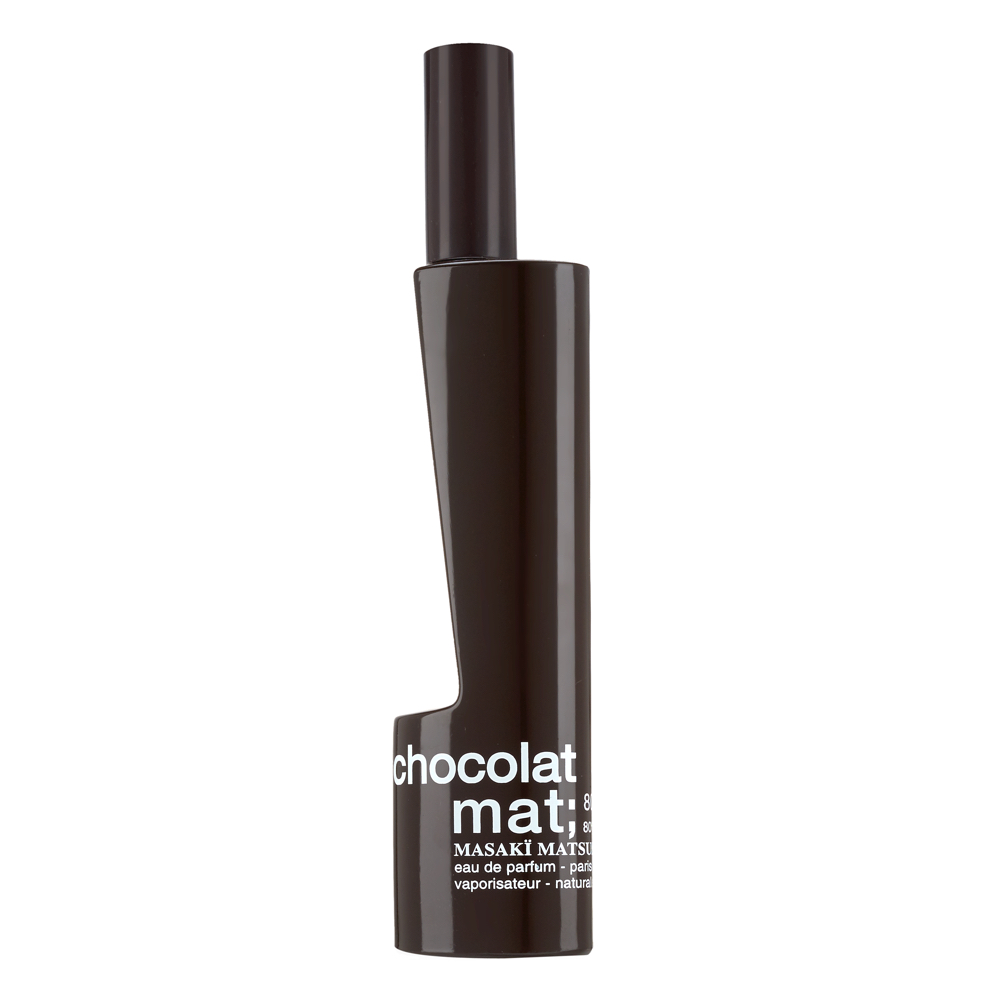 2.7 oz bottle
Share and earn free perfume
Notes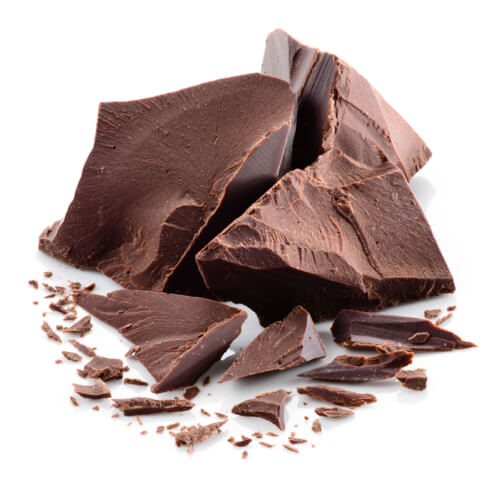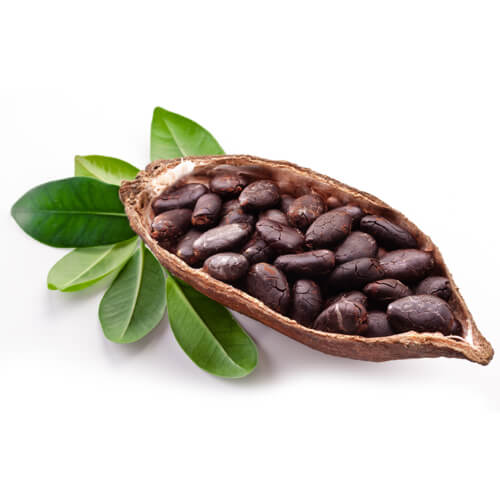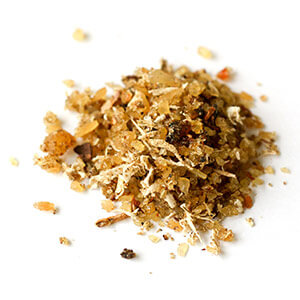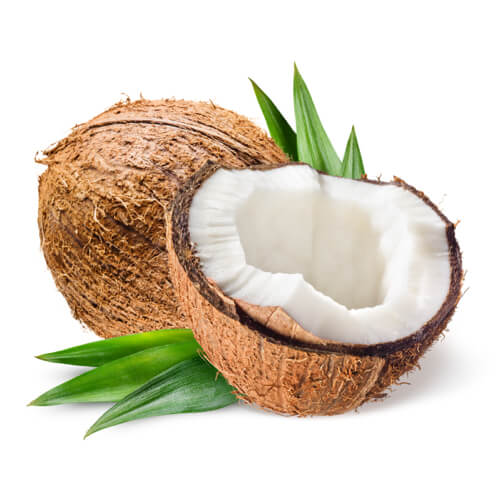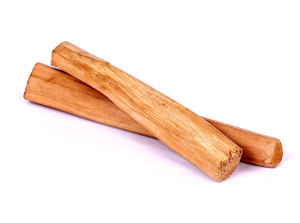 Description
Chocolat Mat's subtle opening of black currant spice, dewy watermelon and pristine roses delicately hovers over the powder-dry appeal of rich chocolate and cacao, in this restrained and elegant gourmand fragrance. A clever and tropically sweet coconut note pops up between the sandalwood and musk in the base.
You may also like
Chocolat Mat description
Masaki Matsumisha's Chocolat Mat's sheer and refined approach to gourmand perfumery is versatile, charming, and elegant enough to dress up or down with equal resonance.
Top notes of black currant, grapefruit, watermelon and rose blend into a bright, crisp hum before the chocolate and cacao notes come through in the heart. The black currant's tartness and grapefruit's energetic acidity pair wonderfully together, creating an effervescent edge for the soft, powder-dry appeal of the chocolate and cacao notes.
Chocolat Mat soon settles into a gracious and elegant vibe, with a fine polish to the notes that isn't overly sweet or one-dimensional – this is a sweet perfume, but very lightly done. While the chocolate and cacao are the stars and the focus, they share the stage with the opening, so every note can add its own profile to the mix.
Part of this fragrance's elegance also comes from the detail put into its longevity. There's no rush to get to the sweet stuff, and when the chocolate and cacao notes arrive in full, they linger softly, and the dusting of sweet powder will last on the palate for several enjoyable minutes.
The inspired dry down of sandalwood, musk, and coconut is worth waiting for. The addition of coconut to the traditional sandalwood and musk base serves to deepen the dry chocolate in the heart, as well as the bright tang of the musk. The blend at the end of Chocolat Mat is as refreshing as the soft florals, watery citrus, and black currant spice from the opening top notes.
The hidden joy in this fragrance is in its languorous restraint as it dries down. This is not a perfume where the sweeter notes hammer the senses with 1,000-calorie intensity, but instead blend discreetly together.
Chocolat Mat is the tantalizing scent of a deeply-layered, artisanal chocolate cake baking in another room. It is a finely-detailed gourmand scent whose temptations are insistent, but subtle, and only make you crave this delicious dessert that much more.
Read more
Chocolat Mat by Masaki Matsushima Reviews
11/17/2017
Man, oh man! I can not stop smelling this one! I immediately applied it as soon as I opened the package! I could definitely smell the chocolate notes as soon as I sprayed it on. This isn't the sickly sweet, off scent of chocolate candles or bean products. This was real deal, yummy, warm, chocolate. As for any of the other notes, I guess they're there, but my favorite thing about this isn't exactly the scent of each component that went into the fragrance. The overall effect is heavenly! This is a beautiful scent. I'm officially obsessed and it's just right for the season, as well! Warm, soft, and cozy. Just sophisticated enough to make you feel expensive, but not overly pretentious. I love it!
11/12/2017
I enjoyed it. You immediately get the smell of the chocolate. I didn't smell the coconut that it said it has, but that doesn't really matter. It's a great perfume. Definitely do not need a lot. A small amount goes a long way! I wouldn't buy a large bottle of it, but I will use what I have of this sample.
11/09/2017
Smells great I love it
11/06/2017
The perfume smells really good straight out of the bottle but then turns to this floral or chemically smell. Can't quite describe it. i wanted to like this so bad, but doesn't mix my PH.
11/03/2017
It smells great but doesn't last.
11/02/2017
Absolutely loved this perfume. It's not overpowering like a lot are. Sexy, subtle notes. Husband loved it on me!
11/02/2017
This scent is a new favorite!! I love the warmth and sweet notes!
10/28/2017
It's definitely unique which is exactly what I was looking for. It's a bit like a melted tootsie roll but not in a bad way. Nice warmer notes.
10/25/2017
I actually thought this was something else and had to check my queue again. Definitely smell the roses and black currant. Took a little longer for the chocolate to arrive. It is subtle yet seductive. Perfect for neck nuzzles.
10/24/2017
This scent had to grow on me a little. Took a couple times of wearing it for me to actually smell the chocolate.
10/24/2017
This is a warm a tasty fragrance, but it does not last very long. I would consider this a sweater fragrance so maybe it could linger in the fibers a little longer.
10/16/2017
Soft, rich and decadent, this has to be the best gourmand I have ever tried. The scent is subtle, but exquisite. It's a fragance you can wear all day without it fading or becoming overwhelming. Highly recommend if you enjoy sweet, chocolate scents that lack that alcohol after scent and dont fill up a room.
10/10/2017
Warm and sexy!
09/12/2017
This has a subtle spicy chocolate scent. It never fails to get compliments. I absolutely LOVE it.
09/04/2017
Really like this perfume, and will probably order a full bottle at some point. The chocolate scent is definitely there, but doesn't have the weird fake chocolate scent I feared it would have. The other notes-- probably the musk and the rose-- make it complex enough that it doesn't smell like a box of Valentine's candy. It manages to be both sweet and sophisticated, which I enjoy. I only wish it had more staying power.
08/26/2017
I liked this perfume very much. It would be my second favorite. It really does smell like chocolate with a slight hint is spice. The only thing I'm not happy about is that it doesn't seem to last long on me but very delicious!
08/12/2017
LOVE, LOVE, LOVE this scent! The chocolate really comes through and it smells so delicious on me. Received alot of compliments on it too. I was also told I smelled good enough to eat! I want a bottle of this!😊😋
08/02/2017
I so love this scent. It is besutiful and warm and especially great for fall. It does not stay with me long though. It fades. I love the scent though when I spray it on.
08/02/2017
Is very overwhelming at first but fades quickly. I love the smell although I wish it lasted longer. It's a great after bubble bath silk nighty smell.
08/02/2017
This smells amazing it's warm and spicy almost I love it
08/02/2017
I really loved ths sent, I was soft and warm just how I like it.
07/26/2017
The chocolate really stands out but since i hate the smell of coconut that's all my nose focuses on.
07/07/2017
Chocolate really stands out, yet, this is really soft and sexy. I wear to the office, and get compliments as to how sweet of a smell! It blends well with my body sprays. I am normally a "vanilla scent" girl, so my fragrance tendencies are soft and candy like. I will buy again as it is rather affordable, yet does not last all day, so it does require re-application mid day. Overall, really like.
06/26/2017
Loved the chocolate undertones. I actually used it along with other perfumes I have. It didn't(the scent) seem to last long on its own. I used it all. I recommend it but along with another fragrance
06/23/2017
Wasn't too hot on it upon first spray. Has an almost plastic-ish chocolate smell to it. Once the scent has time to settle on the skin, it smells much better and less like a sort of fake plastic chocolate scent. Only other gripe is, like other people have mentioned, the perfume does not much staying power. I applied at 9:30 this morning and we're almost to noon and I cannot smell it in any of the places I applied.
06/20/2017
At first I was sorta meh about this. It does smell a bit like chocolate, although not sweet. But it's really grown on me. It's subtle and has a depth that I didn't expect, and on me it lasts a good while. I think I'll be buying a full bottle (although I like it better for fall than for summer).
06/12/2017
This was horible. But at least it was for wemons this month. I'm not sure why I keep hoping to get a sent I like... but honestly the last three fragrances I have received I couldn't even give away.... come on sent bird... please send me something that doesn't smell bad
06/10/2017
Doesnt have staying power. The smell is great but doesn't last...
06/04/2017
nice soft delectable hint of cacoa and stimulatingly sexy👍👍
05/12/2017
I love this fragrance. It is sexy - I mean it will make a man horny kind of sexy.
05/09/2017
Ehhh not my favorite, still not bad, and I still wear it!
05/03/2017
I love this one!! I love the chocolate beginning all the way to the soft sweet end. I have to have a full size bottle. The only con is that it doesn't last long at all.
05/03/2017
I LOVE the scent, so much so that I went and bought a bottle. I lowered the rating by 1 simply because this is not a good value. I got a 2.5oz-ish bottle for about $25, so I would save your sampling for a more expensive perfume.
04/28/2017
This perfume was fun! I've never had a chocolate perfume before and I loved it! I took a risk on this scent and it laid off!
03/12/2017
I love this stuff...just a hint of chocolate.
03/09/2017
Opens with cocoa and delicate roses and dries down to a creamier chocolate with coconut and musk. It's a pretty scent for daytime, though the chocolate is not authentic enough to sell me on it.
03/08/2017
Oh this was to much Chocolate for me..
03/06/2017
It wasn't one of those "instant love" kind of scents, but now that i've worn it more i like it and would purchase but not one of my top likes.
03/05/2017
Never received ! ?
03/05/2017
This smells like powdered hot chocolate chocolate with coconut syrup. The coconut is not super distinct but it enhances the sweetness of this scent a lot. I think this scent would be good for early fall, which I'm going to save it for and see if I like it more.
03/05/2017
It's nice however it does not last long....you can definitely smell the chocolate scent
03/03/2017
This is gorgeous. Just wish it lasted longer.
02/25/2017
Love it. The scent is warm and sensuous and yummy. Intoxicating.
02/08/2017
I LOVE this fragrance. On me it's a soft and spicy scent, which I love. It doesn't have a lot of staying, but that doesn't really bother me. If I can smell myself all day, it's too strong for my personal taste.
02/04/2017
Does smell like chocolate at first, then to a beautiful soft smell. Just doesn't last long.
02/03/2017
Very first thing I smell is chocolate, then the chocolate fades and it becomes just as sweet smell. I really like it❤️
02/03/2017
This scent does smell exactly as described....dark chocolate scent with a bit of musk that blends perfectly with your body. My only complaint is that like others have said, it does not last long at all. I would recommend to try it if interested in the scent but it is not like some perfumes where the lasting power is long.
01/31/2017
I like it ♥️ Wish it was a little more sweet
01/31/2017
This was nice. Different. Definitely smell the chocolate.
01/28/2017
I fell in LOVE with this after the very first spray! I agree with a previous reviewer who described the initial scent as chocolate liquor, that is a dead on description! This only lasts for a few minutes, it then dries down to lighter fun fresh sweet (probably from the coconut but it doesn't have a coconut scent) musk with the tiniest hint of of floral (I'm not a fan of floral yet it's so subtle I Forget it's even in there!) I have noticed since it's not a stronger fragrance I do go nose blind to this more quickly than I'd like, yet my husband, friends and strangers can all smell this scent on me hours after I applied it, and all seem to love the scent! So I guess if everyone else can still smell it fine I'll take their word that this one lasts longer than I thought. Highly recommend to anyone who likes gourmand fragrances and of course dark chocolate liquor!
01/27/2017
This was not my favorite. Obvs by the name it smells like chocolate, but also strongly of alcohol.
01/23/2017
I just received mine today. The initial scent is a nice chocolately smell, then fades to a subdued outdoorsy scent on me. I like it.
01/23/2017
At first spray, it smelled like a chocolate liquor. Alcohol smell was over powering. But after that faded away it smelled just like chocolate for about 30 mins. Then it faded fast. After 2 hours I couldn't smell even a hint. I wish it had more staying power because it really does smell good
01/22/2017
This fragance is sweet but strong, smells like chocolate as is name. I like it. Does not last long.
01/15/2017
This has an initial strong chocolate scent that fades slightly to allow slightly spiced notes to come through. Overall sweet and fairly subtle. It's not overpowering and lasts 6-8 hours on me.
01/08/2017
Smells relish without being to sweet and cloying. Says it is unisex but I don't know if I would like this on hubby as much as I like it on myself. Great scent for colder months.
01/04/2017
❤️❤️❤️ It's ok, I wouldn't repurchase the full size
01/04/2017
Love it, would like it more if it lasted longer and was a heavier scent.
01/03/2017
Love this! Absolutely smells like chocolate in the beginning. Nice fall/winter fragrance.
01/03/2017
I love this fragrance it's smells just like chocolate when u spray it on but after a while the chocolate smell goes away but still has a amazing smell
01/02/2017
Not bad. The chocolate is present at first but fades away to leave a musky, woody, sweet scent. I'm enjoying it.
01/02/2017
It's nice, definitely has a subtle chocolate twist to it. Probably won't reach for it every day though, it's not super unique.
12/31/2016
Very nice, and delicately sensual
12/31/2016
Amazing scent, highly recommend this perfume
12/31/2016
I love love love the scent I swear I smell like a walking glass of hot chocolate it's just yummy
12/31/2016
Smells like chocolate frosting at first, very yummy! Fades to a lovely vanilla musk on me. Don't know about the staying power yet, I just received it this morning.
12/31/2016
Love the scent however it doesn't last, have found it makes a good layer scent as well. Smells so good but has the staying power of a body spray
12/31/2016
This is by far my favorite scent so far. I love it so much, I have ordered it twice. It has a sweet, yet grown up, comforting scent perfect for the cold months. This is my new winter signature scent.
12/31/2016
Smells great at first of chocolate! Chocolate smell faded within 30 mins, then entire smell faded in one hour.
12/30/2016
I do not like it
12/30/2016
Smells delicious at first. Definitely like chocolate. Scent does fade but still smells sweet.
12/30/2016
This scent is very nice It smells just like chocolate but with a hint of floral or something and it goes well together
12/29/2016
Nice daytime scent. I have worn something similar before and really liked it then too.
12/25/2016
I loved this scent. I will definitely buy the fI'll size! Soft chocolate scent with a luxurious overall smell.
12/23/2016
It's a light, cozy and feminine skin scent that stayed the same from initial spray through the dry down. I am disappointed because I was hoping for something unusual and unfortunately I can't detect any chocolate notes either. It's alright but boring. I also found out that you can buy a whole bottle for like 10 bucks on sale, so I kinda feel dumb for paying $15 for a sample. Oh well.
12/15/2016
The first scent after the alcohol fades a little is sickly sweet but give it a few minutes and it fades into a soft chocolate coconut confection
12/12/2016
I love Vera Wang's Princess because it has a chocolate undertone to the perfume. So I wanted something similar. This is a divine chocolate smells that's alluring. It's not carnival or too kiddy - it's mature & sweet. I loved it!
12/10/2016
A very unique fragrance. It has a calming and sophisticated feeling to it. Very warm and chocolatey without being overtly Gourmand. It finishes with a soft woody musk. The silliage is decent. It's not a trailer. It's more like a nice surprise during a snuggle or kids on the neck.
12/10/2016
I have a full size bottle I purchased and I fell in love with it at first spritz! Very strong, chocolate scent and I love caramel, cocoa, and chocolate scents! As it wears down, it becomes a light cocoa vanilla scent.
12/08/2016
Traded it for YSL Black Opium...Not enough musk for me... but the new recipient loved it.
12/07/2016
I am truly involve with this scent. I am not one to type reviews. This is actually the first time I have posted a review on this site. I have lost always been disappointed when trying to find my new signature fragrance. For years I wore "F" by Frederick's of Hollywood. If you have ever had the pleasure of coming into contact with this scent you would agree it's very unique. In my quest to find something similar in uniqueness, almost everything has falling short. No this fragrance does not smell anything like my all-time favorite but this is very alluring very sensual and yet all it's own. I cannot even compare it to anything. The very best compliment I can give it is it subtly take charge. I literally smell so good you could eat me. I will be ordering a full size. Please don't tell anyone I want to keep this my personal secret :)
12/03/2016
Nice scent after it sits for a bit (it is aggressively chocolate at first). Becomes powdery and nicely seeet. Very light and practically undetectable after four hours, though.
12/03/2016
It's very chocolate-y to start but mellows out to a really beautiful vanilla/soft scent. Wish it lastest longer!
12/02/2016
A little too baby powder for me.
12/02/2016
The scent is to die for, Chocolish YUM YUM...has a very unique body to it, aside from the aroma of Chocolate it has some wonderful undertones as well. For anyone who i a Chocoholic this scent is for you!! Great from the Holiday Season!
12/02/2016
I thought it would be a hit of a chocolate but the smell is exactly chocolate. It's nice if that is what you are looking for but there is something about smelling like brownies all the time that makes my toothache.
12/02/2016
I think this perfume is amazing, if you like the smell of chocolate! I like chocolate mixed with peppermint the best but this has chocolate and a flower scent which are quite nice together. I plan to buy a full size bottle of this perfume!
11/30/2016
This one is my favorite of the 3 I have gotten so far , and the one I have gotten most compliments on! Love it ! Now I want a full size bottle!
11/28/2016
I absolutely adore this scent!! It's not too chocolatey, but is much more complex. The musk and rose are subtle, but together, they create an incredible fragrance. This definitely isn't a sticky sweet pre-teen scent. I cannot say enough! One of my all time scents now.
11/24/2016
Beautiful smell, too bad it doesn't last long
11/24/2016
I love this. Its true what everyone is saying, it does smell like coco at first, but what it leaves behind is a very pretty, snuggle worthy scent. Light, but lasts long. Its for sure sweater season and I feeling like cozying up with hubs when I smell this.
11/10/2016
Definitely smells of chocolate when you first put it on worth almost a baby powder mixed in.. but in a good way. It can seem a seem a tad overwhelming at first but it settles to an alnost vanilla
11/07/2016
It smells at first a more chemical-y chocolate smell, but dries down a bit to be more high-end dark chocolate bar within a minute. So don't worry about it being "too sweet". On the other hand this won't make you smell like a Twix bar if that's what your goal is!
11/07/2016
Totally like chocolate
11/04/2016
I absolutely love this scent. It is a perfect fall scent, reminding me of autumn & chocolate, without smelling childish. I also love the final layer that is still lingering on my skin after working all day.
11/04/2016
I love this scent - it's definitely different - but in a good way! I think good for night time or a romantic evening in. I would love to pair it with the matching lotion.
11/02/2016
Love, love, love! Wonderful chocolate smell at first then is a light warm fragrance.
11/02/2016
It's an ok perfume. Initially it smells beautifully of chocolate but fades quickly which was disappointing. The finish is powdery and flowery to me. And it doesn't last long in my opinion.
11/02/2016
I was disappointed with this. It doesn't last very long, the initial scent is overwhelmingly chocolatey, and the scent combination never really seems to come through. I was excited to find something with such unique scent profiles but all that really comes across is too much chocolate.
11/01/2016
I liked it. It has a light vanilla/musk scent with a hint of chocolate. However, you don't smell like a cookie walking around.....
11/01/2016
The scent smells more like a mocha than a perfume so if that is something that you would be into, then you would love this perfume. However it smells a little too much like food for my liking.
10/31/2016
Awesome omg !!! This scent smells so good with chocolate undertones .
10/31/2016
love it it smells perfectly like chocolate
10/25/2016
I love this perfume. Chocolatey at first, hours later it smells like sweet vanilla coconut on my skin. All the best things, in my opinion.
10/22/2016
I could DEFINITELY smell the chocolate when I first sprayed this. Then it changed to an unpleasant smell then into a much tolerable powdery smell. But it was not what I was looking or hoping for. I liked the notes and thought they might make a beautiful smell, but it just wasn't what I wanted. I do not like months with disappointing smells, but that's what scentbird is for. Better to smell before spending a ton to find out you hate the smell!
10/11/2016
Loved this perfume. I have gotten a ton of comments on it, will definitely be buying this one again.
10/10/2016
Not a fan. Barely smelled the chocolate, smells like something grandma might wear...
10/05/2016
Although this scent isn't right for me, I could see why a lot of people might like it. It has a warm, vanilla amber type of smell, but is a bit too "old lady" smelling for my taste. I do smell the subtle notes of chocolate in there however, which is why I chose it.
10/03/2016
Its a little stronger and kinda powdery scented than I care for. Not awful just not a favorite for me :)
10/02/2016
I absolutely love this chocolat mat. Just a beautiful scent. I've gotten so many compliments and y'all have gotten new customers from my wearing it.
10/01/2016
Rrich and pretty, but as other have noted, it doesn't last long
10/01/2016
Smells amazing! Just enough sweetness mixed with masculine/must. I loved it.
09/30/2016
Why do I keep getting fragrances not on my list? It's ok. It smells just like chocolate. It's not a scent I would have chosen.
09/29/2016
This was recommended by Scentbird and it totally hit the nail on the head. I love this perfume! Will definitely consider buying the full size.
09/20/2016
I love this! It makes me feel like is smells like chocolate wine lol but it smells good:)
09/04/2016
This perfume starts out with a scent reminiscent of Godiva Chocolate liqueur and fades into a cool sent of coco powder and watery notes. It is a nice subtle sent at the end but starts out a bit drametic...if you enjoy a subtle sent that will leave people curious, you will enjoy this.
09/01/2016
At first spray this smells like a cologne and then it smells like chocolate! It definitely doesn't last as long as I'd like but it's a unique scent. I don't know how often I will wear it but it'll be nice during fall.
09/01/2016
This is a really lovely chocolate-vanilla-floral mix that isn't overwhelming. This seems like a night-time or winter perfume, it feels very warm.
08/31/2016
I just received my first scent today and I'm absolutely in love!! I'm ready to buy more & give to friends for Christmas! I could wear this everyday and everywhere!!!
08/30/2016
After the tootsie roll scent wears off within an hour the remaining scent is a light powder and it is very nice. I will keep it in my purse so that I can apply it often. It is a good work scent or church scent as it is not too heavy and won't blow officemates away.
08/30/2016
I absolutely loved this fragrance and I'm not alone. I was standing in line at the grocery store and the cashier commented on the scent. I was three people back in line. Each person ahead of me said nope, it's not me. The woman in front of me said "I'd like know what that is though because it smells amazing!" Chocolate Mat has been added to my Christmas wish list.
08/30/2016
This scent is overpowering and not at all what I expected. The notes they claim are there are not noticeable at all due to the overwhelming spice-like cloud that menacingly attached itself to me. My daughter sneezed till I took a shower to remove every trace. I hated it. Seriously loathed it. If I could send it back I would, in a heatbeat.
07/31/2016
Liked the scent for daytime. Didn't seem to last long
07/21/2016
On me it first starts just like the chocolate however when it dries down it begins to remind me of Lolita Lempicka perfume which I also like.
07/15/2016
Although i like this scent it doesnt last as long as i would have liked.
07/08/2016
I really like this! My only issue is that it does seem to wear off faster than some of the others I have received from here. Even my husband said it was nice, and he never notices anything!
07/02/2016
I'm not a big fan that it smells like a chocolate tootsie roll. Will not get again, and the smell does not last very long.
07/01/2016
It smells just like chocolate, but not in a kiddie way. It starts powdery and leads into the chocolate notes. The only drawback is that it does not last very long.
07/01/2016
Does not last long and very light
06/03/2016
This fragrance does not hold its scent.
06/03/2016
Wore off in about 5 minutes.
06/02/2016
Smells nice but gas no staying power. Last for maybe an hour.
06/02/2016
After it sits for about an hour, it's pretty, but that first hour it smells a bit like rancid chocolate. Not my favorite so far.
06/01/2016
I love this scent. I recommend this scent to a friend. She loves it. Not only did I put this in my Q again, I'll be ordering a full bottle.
05/28/2016
Interesting scent, but I'm not completely in love. Will not purchase full size.
05/27/2016
I like the scent, but it wears off in no time. No staying power at all. If they could make it last longer then maybe I would buy it, but right now I don't think it's worth it. It's a shame though, because it does smell nice!
05/07/2016
Expected a strong get gourmand.
05/05/2016
Great fragrance..doesntmlast very long tho.
04/29/2016
Loved this scent
04/10/2016
An instant kick of chocolate with a beautiful spicy scent that's lasts all day and then some. Will be buying the full size as I've worn this scent religiously since it arrived.
04/04/2016
Chocolatey, sultry and unusual. I enjoyed the sample so much, I purchased the full size. Rich and sexy.
04/03/2016
Clean pretty smell
03/29/2016
This smells exactly like the way chocolate should smell! I notice it has a greeniness to it after a few hours that keeps it fresh and too sweet. It had a good 5 hours of wear to it
03/08/2016
The chocolate smell is of course artifical, think tootsie roll, but that only lasts for a few seconds before it "melts" into a more soft powdery floral. It's nice for the upcoming spring time when I don't want anything too heavy to wear.
03/02/2016
I like this but it's not my favorite. It goes on with a strong alcohol scent but dries down quickly into something much sweeter. A little like wearing a sexy candy store. Doesn't smell like chocolate but somehow makes me think of chocolate? Could be witchcraft...
02/23/2016
Gorgeous chocolate scent, but not long lasting. I still want it in my collection.
02/22/2016
It smelled a little fake at first spray. Like tootsie rolls, but as it matured it went to a powdery chocolate that was pretty nice but didn't stick long.
02/19/2016
At first the chocolate notes were overpowering, but once it mixed with my chemistry a fresh floral, woodsy scent came forward. Very unique. I'm glad I got this scent.
02/16/2016
Not a fan of this scent. Smells like alcohol
02/12/2016
Unlike previous reviewers, this scent lasts all day on me. Must be my body chemistry. Regardless, this is a rich, intoxicatingly complex scent with strong chocolate and coffee notes. I'm purchasing a regular bottle now!
02/06/2016
Scent does not last.
02/03/2016
The scent is nice, but doesn't stay on me very long.
02/02/2016
Nice scent. Chocolate top notes and floral base notes. Unexpected and unique.
01/31/2016
Much as I love gourmand scents, I was not wowed at first smell. Opens kind of stale to me...
01/31/2016
I love the chocolately scent in this. Not too strong and sets nicely.
01/17/2016
Thoroughly enjoying this scent. Very unique, works well with my chemistry, and lingers throughout the entire day. Not overpowering at all.
01/16/2016
I love a good chocolate note, and this one is pretty good.
12/30/2015
I love this scent. Unlike other fragrances I have tried with a chocolate note, this one is rich and not sweet.
12/29/2015
I'm a dealer in a casino so I am in close contact with the players I couldn't get them to stop smelling me. Lol they loved it
12/17/2015
Got this by mistake and am very disappointed with the quality of this perfume. No matter how much I sprayed, no scent whatsoever appeared, just subtle smell of alcohol and nothing else. Nothing even slightly similar to chocolate or cocoa, no rose or any other notes indicated by the manufacturer. Dont waist your time and skip this one. 👎🏻
12/12/2015
I wasn't sure if I liked it initially, but it has grown on me.
12/10/2015
Smells of chemical and cocoa powder for a mere 5 minutes and then it vanishes.
12/08/2015
I loved it. Amazing smell
12/02/2015
I love this scent! I think I've experienced it before, as soon as I smelled it I remembered it. It has a sexy chocolate woodsy scent to it that I adore. There is a light floral undertone that hits right after you spray which gives it a special uniqueness. So glad I chose it, can't wait to wow people with it!
11/24/2015
Smells nice but very very faint and evaporated quickly.
11/24/2015
Smells ni's but I also found it very very faint and had no lasting power.
11/24/2015
I'm disappointed. I expected stronger notes, and for it to last much longer. I barely smell the chocolate, much less anything else...
11/24/2015
I love it. Smells better throughout the day. I love smelling like chocolate. The best scent that I tried yet
11/20/2015
This smells better and better the longer it wears on your skin and clothes. Has a slight masculine smell when it's first sprsy but after a few hours you'll be turning heads with the classy, yummy way it turns. Wears beautifully. New favorite.
11/20/2015
This is not the perfume I expected but, I'm glad I received it.
11/08/2015
Dont like this.. I dont want to.walk around smelling like chocolate candy all day.. I have mine to my 12 year old daughter...
11/06/2015
I deffinetly expected it to be more intense and less flower-ish
11/04/2015
A little light. Very chocolate.
10/05/2015
This is a lovely scent for fans of chocolate. The initial spray is strongly reminiscent of chocolate liqueur but it dries down to a softer vanilla tinged cocoa.
09/29/2015
Too much rose, not enough chocolate for what I was looking for, unfortunately. Chocolate scent also very artificial. :(
09/19/2015
I adore the pure cocoa notes of this, but it dissipates 100% entirely in 1-2 hours. There's not much sillage, either -- not gonna turn heads. Nobody's gonna smell you unless they're real close.
09/05/2015
This scent is amazing! A gourmand delight that light while being rich, unique, ad just a touch heady! Im in love!
08/31/2015
Was so excited for this perfume. Love the scent. Just will need to revisit it on a cooler day.
08/31/2015
I think I expected more chocolate! Definitely floral with chocolate and coffee notes. When I wear this I think I should be sipping Hennesy and smoking cigars - LOL!!!
08/03/2015
I like the scent very much, soft, warm, and definitive chocolate bars thrown at you. I agree with some other reviews as the scent fades very quickly, so much so that I would not purchase a regular full size of this perfume.
08/03/2015
Unfortunately, the smell doesn't last. It smells great when you first spray it but then it just disappears.
08/03/2015
Unfortunately, the smell doesn't last. It smells great when you first spray it but then it just disappears.
03/30/2015
"I was really excited about getting this scent, but it's mostly chemical on me with a burst of chocolate, and then "poof," it's gone."
03/16/2015
"This is such a deep warm scent! I can't stop smelling myself. It lasts a good while on me and doesn't lose it's chocolate-y scent. A bit spicy, a bit earthy and a bit like really good ground coffee. The full size of this is super affordable too so I'm definitely a fan."
02/24/2015
"This is a sexy scent. From the first spray I fell in love with it. Hint of coco scent, light, fresh. My only con is this does not last. I'm now searching for a full size bottle with body cream. So I can layer it."