Lalique
L'Amour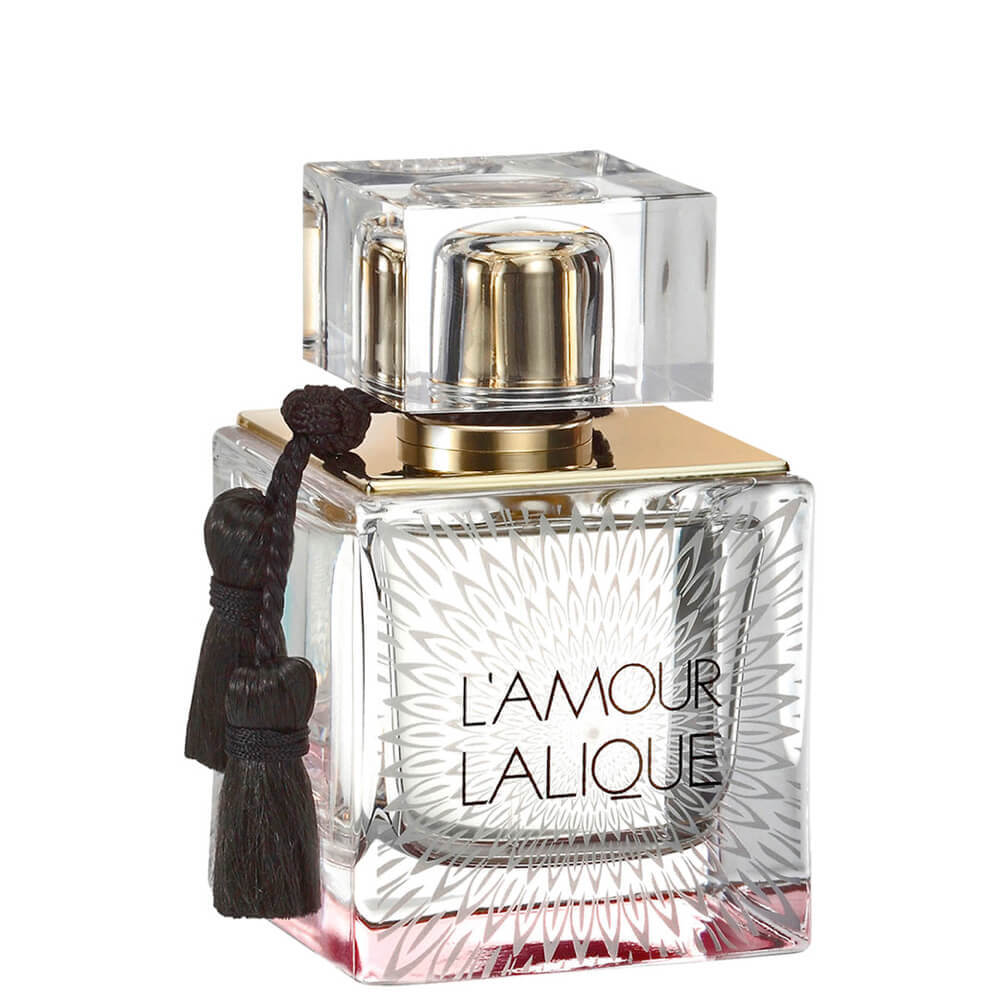 Get a 30-day supply of L'Amour
for
$
14.95
Notify me once this scent is available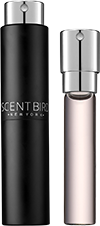 0.27 oz subscription

0.27 oz a la carte
Share and earn free perfume
Notes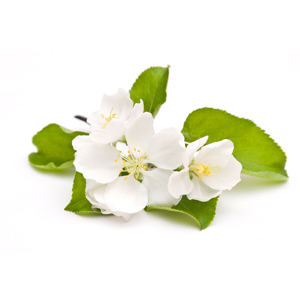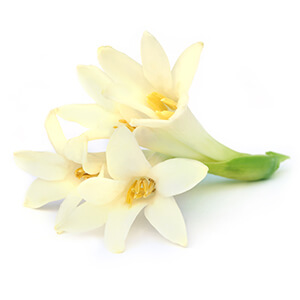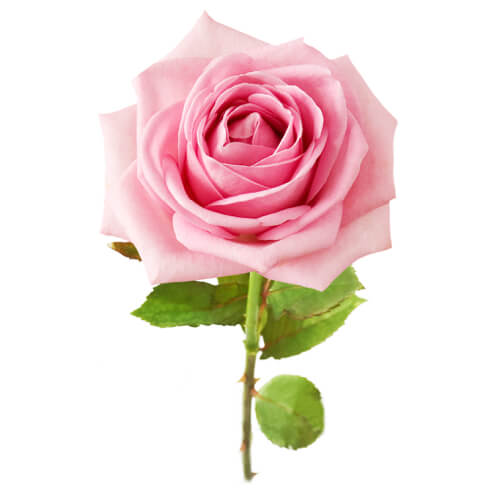 Description
A sensuous floral fragrance, L'Amour by Lalique is floral, woody, a love potion for absolute seduction. With a melody of white florals and introduced with gentle citrus this fragrance creates the warmth and closeness like soft satin on your skin.
You may also like
L'Amour by Lalique Reviews
11/19/2017
This fragrance is by far my favorite! I will be buying a bottle for sure! It's more for a sophisticated woman than a teen or young adult. I love love love it!
11/03/2017
I loved the scent i received this month! It was very floral and not too over bearing. I don't wear it everyday, but I will be purchasing a full sized bottle!
11/03/2017
I love this fragrance.
11/03/2017
Nice smell. Not overpowering
11/03/2017
It's has a sweet smell ...really enjoy this scent.
10/30/2017
I was surprise of hoe much I like this perfume. It is very refreshing and sweet at the same. I totally recommend this fragrance!
10/28/2017
I was surprised by this. Very sofisticated but light
10/13/2017
I personally am not a fan. It smells pretty but old and is very strong!
10/11/2017
The perfume smells amazing, its soft and sexy!! Highly recommend.
10/11/2017
A very lovely fragrance. So classy. It reminds me of Marc Jacobs, Daisy. Overall I am very satisfied.
10/10/2017
This smells so Devine. What I love most is how long lasting the smell is.
09/29/2017
I love it! It's sexy, flowery, and sweet. Not a smell that will overwhelm you. I love it though it's a subtle sexy smell.
09/26/2017
It smells so good!! Sweet and flowery, a really clean and sexy smell. I feel like I could attract the boys without even trying girl. Lmao! Smells grown up yet cute.
09/20/2017
Reminded me too much like my grandmother. Too much flower not enough sweetness.
09/10/2017
I loved the light and airy scent this fragrance has. You think it has worn off but it hasn't people can still smell it. And it smells beautiful!
09/07/2017
I love this smell, not too strong but smells so good.
09/07/2017
Was not really my type
09/06/2017
I'm a big white floral fan so was super excited to try this fragrance. I will say it is nice. The floral is there but isn't SO strong that it smells grandmotherly to me. I think the woody notes help keep it from going too crazy. The only thing for me is that it is not very memorable. It is absolutely lovely but it doesn't stand out. Great to have from one of my monthly perfume choices, but not one I would pay full price to have.
08/28/2017
So fresh and so clean. Reminiscent of Daisy by Marc Jacobs, which I adore. Very feminine and light and just overall pretty! In love.
08/27/2017
It is a very sensual perfume. Very exotic that makes them win take a second look. Excellent for a date night with that special someone.
08/23/2017
not what I was hoping, too chemically smelling for me, guess its a good thing it wears off fast considering I dont much care for the scent.
08/22/2017
Me and my husband are in love with this one..
08/17/2017
This might be my favorite fragrance yet. So yummy!
08/17/2017
I didn't like or dislike it. It was ok, didn't last, and didn't have any sillage. I would not purchase a full bottle. My third least favorite since I started with scentbird after 13 fragrances.
08/14/2017
I was expecting something light and fresh with a romantic feel. This is heavy and smells "old -fashioned" to me.
08/10/2017
Was nice only issue I have is that it does not last long at all
08/10/2017
It's very pretty but it doesn't last at all.
08/05/2017
I loved the scent. It just disappeared within the hour.
08/05/2017
I loved the scent. It just disappeared within the hour.
07/17/2017
This scent was exactly my taste. It was beyond perfect. This was the first scent picked out for me and for this reason I'm staying subscribed to scentbird. So far my favorite !!!!
07/04/2017
In the description of this perfume it says, "...a love potion for absolute seduction." There are no truer words. As soon as I sprayed this perfume on my boyfriend said, "Ohhh what is THAT?" We never made it out the house that night....this is good stuff....a serious must have!!!
07/02/2017
Love the smell doesn't last long
06/29/2017
Smells really nice. However, it does not last at all.
06/10/2017
I like this scent acts its been on me for about 5 minutes, however, it doesn't last very long after that.
06/08/2017
Too strong. Doesn't last.
06/04/2017
Perfect spring/summer scent. Sweet and just a touch of floral. I love it!
06/04/2017
A beautiful light floral scent with a touch of sweetness! Perfect for spring and summer!
06/04/2017
Very pleasing scent. Soft, floral, feminine. I really like it.
06/04/2017
I didn't like this sent at all the first couple of times I used it. I got it as a gamble and lost. It reminded me of some elderly ladies I know. I was really sad because it seemed promising but that's why we try them! I think the wood** aroma is the problem. I love sentbird! Just not pleased with this particular sent. Now I know to steer clear of the wood undertones
06/03/2017
Smells amazing. Super fresh and the other half loves it too :)))
05/23/2017
Beautiful... Not a fragrance that stands out from the crowd so-to-speak, but there is something special about it. L'Amour is soft yet it projects fairly well. I can't imagine that it would offend anyone. Just a lovely, feminine floral thats mature, but isn't "old-ladyish". I would say its a great scent for a young woman in her early 20's and older. Good for any age. Fits the spring/summer months best.
05/11/2017
A nice floral scent, but a bit too strong for my taste. I'm not a big fan of florals, so this scent was pleasant, but a little overwhelming to me.
05/11/2017
Smells nice elegant and not overwhelming
05/05/2017
Very pretty floral scent. Not old lady-ish in my opinion. Totally appropriate for a young woman wanting a clean floral fragrance. Great for spring and summer!
05/03/2017
The smell reminds me of an older woman's perfume... not my style
05/03/2017
It was okay. Not my favorite. But it's nice.
04/29/2017
Scentbird didnt send me this fragrance. This was the fragrance that I put on my profile so I was excited to smell it. But they disappointed me and didnt send it. Instead they scent me a Nest Fragrance brand perfume. It smelled nice too but I really wanted L'Amour.
04/29/2017
I loved this choice was a soft but scentual scent that works for work or play
03/06/2017
Perfect date night scent
03/05/2017
Not a fan of this one! Smelled very old to me.
03/01/2017
Absolutely love the smell, but on my skin the scent does not last long, so I mainly spray on my clothing to obtain a longer scent trail.
03/01/2017
This one is fabulous. A clean, pretty, and office friendly fragrance.
02/18/2017
<3 <3 <3 other half loves that he can still smell it for hrs when i am gone lol
02/04/2017
Too musky for me, not my favorite.
02/04/2017
Love this one! Very feminine, lasts all day, but isn't overwhelming.
02/04/2017
Very clean and fresh
02/04/2017
I love this perfume so much I sometimes feel like I want to wear it bed.
01/31/2017
Beautiful scent
01/21/2017
just ok. there are better floral perfumes, this one had a powdery note hidden there which i was not fond of. Made my inner nose itch like it was going to make me sneeze, and im not allergic to perfumes. doesnt last too long either.
01/12/2017
Didn't work well ith my body chemistry..
01/12/2017
Disappointed. Smells cheap.
01/08/2017
I'm in love 😍😍
01/04/2017
This scent is heavenly!
01/03/2017
Didn't work well ith my body chemistry.
01/03/2017
Not bad but, not my favorite.
01/02/2017
I have fallen in love with this fragrance. It makes me feel flirty, sexy and yet soft. The blend of tuberose, jasmine, bergamont, and rose make it great for day or night. So far one of my favorites and will be purchasing a full size bottle.
01/02/2017
Great! Will definitely reorder.
12/31/2016
AMAZING! Beautiful,feminine,sexy! Love love love!
12/08/2016
Loved the scent!! Didn't last long though
12/06/2016
It was nice...it was a pleasant not overwhelming scent. Feminine
12/05/2016
i loved it it stays on you all day and night
12/03/2016
A very romantic smell but not too flowery.
12/02/2016
Very Pleasant fragrance. I've been using daily.
11/30/2016
Just okay scent.
11/29/2016
This is my favorite so far.....
11/08/2016
Really like this floral perfume!
11/02/2016
I didn't like the scent whatsoever. Really strong.
10/05/2016
Smells nice, soft floral/fresh not powedery or like an old lady's perfume, but nothing that I got compliments on like others fragrances. The scent did not last long on my skin.... only a few hrs. I would not purchase this fragrance.
10/05/2016
Smells so nice, I love it... :)
10/04/2016
Absolutely love this perfume!! Perfectly sweet, a little sensuous and sexy! I've gotten a ton of compliments!
09/24/2016
Sophisticated with a slight hint of granny perfume It has the potential for me to like it more.
09/04/2016
Nice scent. Very much for a mature woman.
09/03/2016
Love love love
09/02/2016
Nice smell...it's very soft and sweet
08/22/2016
I love this scent, its very light but lasts a long time. A more grown up version of juicy couture. Girly and sweet but with a sexy business woman touch.
08/11/2016
Loved this scent! Noticeable but not offensive, delicious floral notes that carried through the day and transitioned well from office to dinner
08/04/2016
I didn't like this scent at first, because it is very floral. But it smells really good on me once it dries and mellows a bit. I ended up really liking it. Not sure if I would buy it, but it is definitely worth a try, especially if you like florals.
08/03/2016
Love love love this smell, so classy and sweet but not too sweet. Super in love with it!!
08/03/2016
Love the scent and the bottle it came in.
08/01/2016
A fresh floral scent- i ❤️It
07/30/2016
Love this fragance!!!
07/29/2016
I hated this one. It smells like old lady from the 80's-90's. This was described as floral, woody, and citrusy...and all I smell is the floral. No citrus, no wood. At least the lingering scent is fairly light and not over-powering.
07/04/2016
Lovvvve this perfume so much!
07/02/2016
Nice scent, but not a favorite!!
07/02/2016
Yummy. I just wish it lasted a little longer.
06/08/2016
Love love love this scent !!!!
06/05/2016
I LOVE this perfume! Likely will buy full size bottle when it becomes available again! Floral and light. Beautiful !!!
05/11/2016
I really love this scent. The most forward scents are gardenia and jasmine. I don't smell any citrus, however, the smell of citrus blossoms are there.
04/29/2016
This perfume smells so good! Super light. When you first spray, it almost smells lilic-y. After a couple hours, i start to pick up on the orange and neroli notes. Not super long lasting, but perfect for daytime in spring/summer.
03/30/2016
I loved this perfume. The scent was very sensual.
03/29/2016
Was very light and springy. Wore it for Easter. Isn't a favorite. But not horrible either.
03/29/2016
I hated it! Too flowery and sweet. Glad it was only a Scentbird and I wasn't stuck with a bottle of it. I gave it to my daughter. She likes those scents.
03/01/2016
It's a interesting smell.....but sadly was not my favorite perfume :-/
02/25/2016
Very famine, has a light airy scent. Definitely able to class up any outfit and perfect for the night out.
02/25/2016
Very famine and light. Has a classic scent to it, definitly a scent that can class up an outfit and add to that special night out