Lacoste
Lacoste Pour Homme EDT Get a 30-day supply of Lacoste Pour Homme EDT
for
$
14.95
Notify me once this scent is available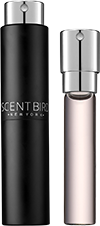 0.27 oz subscription

0.27 oz a la carte 3.3 oz bottle
Share and earn free perfume
Notes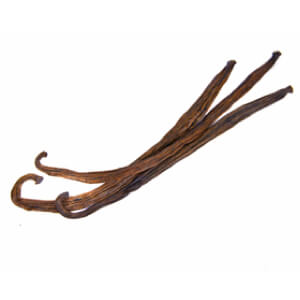 Description
A distinctly fresh and masculine scent with a sophisticated edge, Lacoste Pour Homme's plum and apple top notes give a fresh and sensual hook to the fragrance, while spicy elements infuse energy and masculinity, and musk and Jamaican rum make the fragrance warm, sexy, and long lasting.
You may also like
Lacoste Pour Homme EDT by Lacoste Reviews
11/18/2017
Great cologne, I like the subtle tones and richness of the vanilla.
08/26/2017
This will be an all-time favorite and will become a staple in my perfume regime. The fragrance is light, fresh, and airy with a musk undertone. It has the taken the best of two worlds and blended them into an enlightening scent. Playful yet warm. I haven't worn it by itself long enough to recognize it's lasting properties. But I suspect it would be great for everyday use, while taming into an evening scent. And probably best suited for spring/summer...and into fall. I love to find great perfume combinations, and I recently discovered my 2 'signature' scents. This one mixes wonderfully with them! All around a winner!
08/08/2017
It is a very nice cologne, but I only gave it 5 stars because the scent was just a little too sharp and strong. Also, it could easily be placed as a "basic" fresh fragrance.
08/06/2017
It was clean but ity didn't last all day
08/03/2017
It was too "powdery" to me. With other people, it was a hit or miss. Overall, it did not unfortunately catch ANY attention.
07/18/2017
Love this one! Perfect for date night!
07/09/2017
Scent lasts all day but a little too sweet.
07/08/2017
Nice fragrance! 4 Stars since it doesn't pop out as much as you would like it to. It is a sweeter smell that is good for night time or suit and tie office setting.
06/24/2017
My first and my favorite scent thus far!
06/10/2017
I never received my subscription I'm still waiting on my initial order
06/10/2017
Love scent that's way I made my first pick when I started my monthly subscription
06/07/2017
I like this cologne. I get mixed results from friends. Lasts around 4 or 5 hours with 2 sprays.
06/04/2017
This smells amazing! I got it for my husband and its perfect. Its not too strong, smells clean yet manly. It really is the perfect scent for everyday to date night!
05/24/2017
Smells a bit feminine, gave it to my wife
05/15/2017
The fragrance wasn't bad it just didn't work well with my body chemistry. I do love other lacoste scenes.
05/03/2017
It makes my husband smell so yummy!
05/03/2017
i just simply loved it
04/29/2017
Very clean and one of my daily go toos.
04/29/2017
I've liked this cologne for a long time, glad that I got this scent! 👍
04/29/2017
Nic aroma but a little strong when applied
04/29/2017
It has a somewhat harsh opening for around 5-15 min. Then it gets better, lots of plum and vanilla for sure. I did not select a cologne to recieve 1 time and it gave me this again haha not happy but not sad either on getting 2.
03/07/2017
Nasty and I'm literally disappointed in Lacoste and this scent. I've had better when I was a kid using grandpas aftershave!!! F-
03/06/2017
I didn't receive this cologne.
03/03/2017
Haven't got it, was suppose to be here on the 28th at the latest and now I am waiting until the 7th of March
03/01/2017
A very light and sweet scent
02/21/2017
Yes! Yes! Yes! This gives me all the good smells!!!!!
02/07/2017
My husband absolutely loves this cologne!!! Very fresh and crisp light scent
02/03/2017
Very nice smell
02/01/2017
I don't know the notes in this EDT but its very strong and very lime like to me...which reminds me of a 70's aftershave...didn't like this at all.
02/01/2017
smells really good just doesn't last long
01/01/2017
Very good scent... clean and fresh... good for dates and work
12/02/2016
One of my new favorites
12/01/2016
I didn't like it. It's just didn't smell nice better luck next month.
11/28/2016
Love this very light and refreshing fragrance!
11/05/2016
I was VERY surprised with this one. I've heard good things about this one when Lacoste scents tend to be hit or miss. I heard good things about it, so I decided to give it a shot and I was not disappointed.
10/22/2016
That sent is spot on many compliments. But bring the bottle with you if it's gonna be a long night you will need to reapply.
10/04/2016
Smells pretty good
09/20/2016
Nice scent, safe for any occasion
09/07/2016
I like this scent, but it really doesn't last long at all. Barely lasts 10 minutes. Not good.
08/05/2016
My son smells good
08/01/2016
Very pleased! Smells great
07/31/2016
Loved it, will most definitely get myself a big bottle
07/02/2016
The bottle didn't fit the case :-( a decent scent it didn't wow me to the point u gotta have it but not bad would wear if someone gave as a gift
06/04/2016
Fantastic smells just right on me 3 squirts does the trick
05/03/2016
The plum really lingers. It's a good for a night out.
03/29/2016
Great classic smell! Great for an evening out!
03/29/2016
Its nice if only it was stronger and lasted a bit longer
03/19/2016
Love this sent but doesn't last very long
02/17/2016
Nothing special about it in my opinion.
02/07/2016
Love it smells clean and fresh:-)!!!
12/30/2015
Good Fragrance. It settles in well, but it is a bit too fruity starting out for me.
12/05/2015
It is a great scent but I wish it would last longer.
12/01/2015
Smells amazing!
09/29/2015
Very light scent.