Lacoste
Essential EDT Get a 30-day supply of Essential EDT
for
$
14.95
Notify me once this scent is available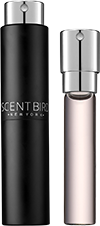 0.27 oz subscription

0.27 oz a la carte 4.2 oz bottle
Share and earn free perfume
Notes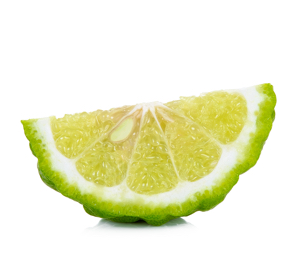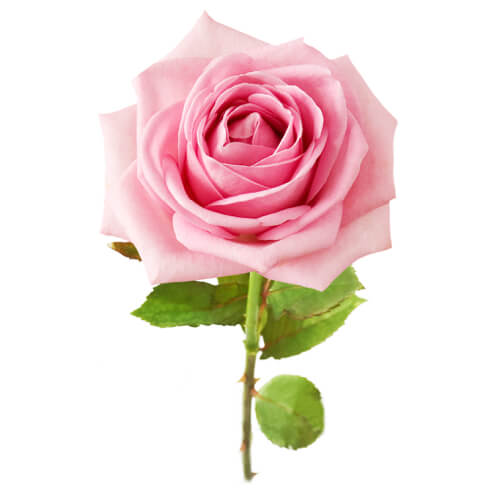 Description
The patented time-release technology in this unique fragrance results in the slow release of fresh, energetic top notes of tangerine, bergamot, tomato leaves, and cassis. This energetic burst will be experienced throughout the length of the day, in combination with woody base notes of patchouli and sandalwood that produce a totally unique fragrance experience. The fragrance is "reanimated" as your body heat rises during sports, walking, or simply rubbing the skin.
You may also like
Essential EDT by Lacoste Reviews
11/17/2017
Light and citrusy fragrance. Scent is perfect for work or play. Sure to turn heads.
11/16/2017
Soft, clean and fresh smell. I love it, perfect for work or a date night. It doesn't wear off, it's just soft but other people could still smell it. So I've been told.
11/03/2017
This service rocks. The colognes are real and last. Great selection of high end colognes. I can sample all the big name brands without dumping loads of cash buying big bottles. The collapsible, mobile, compact dispenser is great. Lasted the whole month. La coste essential is ny current cologne and i love it. The descriptions of each cologne on Scentbird website made it easy for me to make my choices. Dudes..u should get this.
09/26/2017
Arrived on time as always, this month was a super clean fresh sent, great for a during the day sent!
09/05/2017
I love this scent, very fresh and clean smelling. Would buy if you like citrusy scents.
08/15/2017
I liked it. I prefer the Lacoste white though.
08/12/2017
Fairly light and artificial smelling, like one of those bad drug store colognes. I would only wear this after I have rubbed most of it off, then I am left with a light laundry sheet smell.
07/24/2017
I had already used this perfume and used to be one of my favorites,
06/10/2017
Great scent... Lasts all day
06/02/2017
It was better than many of my citrus scents. A bit weak. I find myself applying it several times throughout the day.
06/02/2017
Smells great, I wish the smell would stay longer. Otherwise I would give a 5
05/27/2017
It smells nice, but it doesn't last very long at all. About an hour and it was gone.
05/20/2017
It's a very subtle scent but one that lasts a while! I got lots of compliments on this scent
05/05/2017
Smells great and lasts. I would definitely get it again.
05/02/2017
Very clean and refreshing scent
05/01/2017
Great cologne!
04/26/2017
Smells great, but did not last more than an hour on my skin
03/05/2017
I really enjoyed this months scent. It last a long time and I get a lot of compliments
02/03/2017
Smells great, very soft yet THERE. I would buy this again for sure. I like that its designed to "mix" and adjust to your natural body chemistry.
01/04/2017
It's OK, but not my favorite.
12/31/2016
Very nice scent, send to get a lot of people's attention.
12/01/2016
I love Lacoste Essential! Its just classic clean smell.
11/07/2016
Smells wonderful but the fragrance fades quickly
11/04/2016
Very nice and fresh
11/03/2016
Its great. I love the smell. Its not very strong. its quite mild, so you don't have to worry about people sneezing and coughing when you enter the room.
10/27/2016
I have gotten compliments on this scent. It is best worn during the summer months and has a citrus - clean scent that lingers. It gives off youthfulness and could work great for sporting events.
10/07/2016
Great scent on him.. Clean & Citrus
07/02/2016
It's certainly bright and citrusy, but the scent isn't very unique. Just smells like "dude's cologne."
07/01/2016
Love this smell
06/04/2016
It was a very fresh and clean smell
06/03/2016
Very refreshing
06/02/2016
This scent is smooth, classy and versatile. This scent can be worn by any age group at any time of the day. I'd definitely say its a summer scent. It isn't a distinct enough scent for me.
06/01/2016
Great cologne for every day wearing. More of a spring/ early summer type of smell. Not too loud but its a great clean smell.
05/31/2016
This is one of my favorites.
05/31/2016
One of my favorites!
05/10/2016
I love this cologne on my boyfriend, so classic, clean and sexy! Very masculine.
04/04/2016
Smells amazing!
03/29/2016
Its a good scent and not strong. I enjoy it.
03/24/2016
Such an essential scent. Crisp, clean, fresh. Somewhat subtle but then you get a wave of sweet, citrusy flavor. One of my favorites now.
03/08/2016
very nice and great smell ,
02/29/2016
Like this sent. Bought it for my husband. This fragrance reminds me of our first vacation together. It was in Rio de Janeiro. Very fresh, good for office.
02/26/2016
An essential for me, I love it. Subtle, classic, delicious.
12/22/2015
Great smell. Light clean and long lasting.
11/29/2015
My favorite thus far!!!
11/02/2015
This is a clean, crisp scent that lasts and is very enjoyable. I love it!
10/29/2015
It definitely citricy (maybe too much for me). Based on the scents I've had before this one, it ranks low for me. Not as many compliments from this one.
10/01/2015
Addicting. Trying my best to make this one last through the month. I just wore it to go buy groceries... that is completely unnecessary. But hey, I could meet my wife today.