Lacoste
Eau de Lacoste L.12.12 White EDT Get a 30-day supply of Eau de Lacoste L.12.12 White EDT
for
$
14.95
Notify me once this scent is available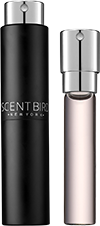 0.27 oz subscription

0.27 oz a la carte 3.3 oz bottle
Share and earn free perfume
Notes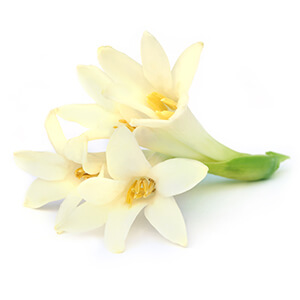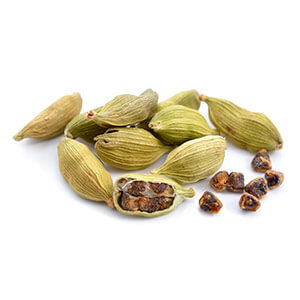 Description
The pure, clean floral woodiness of Lacoste's White Edition wraps the skin in a clean, crisp, fresh scent that makes you feel elegantly audacious, light, and cool. With notes of Grapefruit, Cardamom, Rosemary, Cedar Leaf, Tuberose, Olibanum, Ylang Ylang, Vetyver, Suede, Cedarwood, Georgywood you will feel clean and elegant.
You may also like
Eau de Lacoste L.12.12 White EDT by Lacoste Reviews
11/18/2017
The smell is great on this cologne. I get compliments often when wearing it. Only negative is that it wears off pretty quick.
11/15/2017
The cologne smells very good, I use it for work on a daily basis. The only negative I can say is, the smell doesn't last as long as other colognes. It's also great if your just planning to go shopping or run errands.
10/31/2017
Its ok. Doesnt last at all.
10/23/2017
I put this first in my queue because ive smelled it before and liked it. Im only a little dissapointed that its not as strong as i hoped
09/06/2017
I like the scent but it doesn't last long at all, maybe only an hour or so.
07/07/2017
perfect, fresh, clean, my favorite so far
07/05/2017
I would not know as it was broken when I got it.
06/12/2017
One of my favorite cologne yet.. I will definitely be ordering a bigger bottle.
06/11/2017
This cologne smells so fresh and sexy. Got it for husband to try. Definitely going to be buying the full bottle.
06/11/2017
I like your scent but the bottle it came in is cheap and after two days will no longer spray.
05/31/2017
It's ok. Smells good. Fresh clean scent. Nothing special or head turning in my opinion but a good daily scent nonetheless. Probably good for work bc it's not to aggressive.
05/31/2017
ALways been a fan of Lacoste, time to buy the full size bottle now!!!
05/13/2017
Nice clean crisp smell. Long lasting scent.
05/11/2017
My go-to summer scent. Smells like sunshine. The citrus of the grapefruit is softened by the vanilla and cedar wood so its fresh and warm at the same time.
05/11/2017
Best smell ever!!!
05/04/2017
Smells great but doesn't last long
05/04/2017
Smells great but doesn't last for long
03/07/2017
I have yet to meet someone while wearing this cologne, who hasn't given me a compliment from it. It smells great mature but youthful and light but with a deep signature and staying quality.
03/06/2017
Definitely one of my faves I've gotten from scentbird so far. Very crisp and clean. Not overwhelming at all. I may just buy a full size bottle of this one!
03/04/2017
Very subtle, not too strong nor does it have a musk smell to it, I love it!
02/06/2017
A little too masculine
02/06/2017
One of my favs
02/02/2017
Smells Amazing
01/29/2017
Didn't like them. too musky.
01/14/2017
I called this one the gummy bear lol loved it, females loved it.. fresh sweet fruity certainly catches attention was my everyday wear for awhile highly recommended
01/08/2017
to fruity for me
12/31/2016
I love it, the sweetness of it is great, but low key enough to not overwhelm you.
12/20/2016
This is a very fresh scent and smells excellent, however it wears off kind of quick.
12/03/2016
Smells pretty good
12/01/2016
smells amazing, spicy, medium weight scent that is a real pleasure and endures the day
11/02/2016
My second Lacoste scent after I bought yellow, and this has quickly turned into my favorite brand. Perfect scent that's not overpowering for going out, the gym, etc. GF loves it.
11/02/2016
I got my first Scentbird Cologne last week and it smells amazing. I'm so excited for my next cologne.
10/22/2016
This cologne has a very good smell. Crisp, refreshing yet not overpowering. Has long staying power throughout the day. A true hit with the lady-folk.
10/01/2016
A very clean, fresh scent.
09/07/2016
Fresh, clean and light. Just the way I like it !
09/04/2016
Fragrance is clean, crisp, and definitely fit for Summer. Without spraying it I was a bit convinced it was perfume at first, but after wearing it I'll be getting more!
07/31/2016
Smells good. strong at the beginning. then fades ways in 1 hour to 1.5
07/28/2016
Clean and fresh with a hint of creamy florals. A pleasent and safe scent to wear anytime. Nice summer scent.
07/01/2016
Great clean smell for summer !
07/01/2016
Love this scent
07/01/2016
One of my favorite colognes ever! Excellent choice
07/01/2016
I'm really enjoying each monthly cologne. It brings a variety of colognes to choose from the many events that I participate in. I receive compliments with each fragrance. I'm loving it!
06/29/2016
A good scent that isn't too over powering
06/22/2016
This is by far the best fragrance I've tried since I subscribed to scentbird.. I've gotten a lot of compliments from multiple people (mostly women). They say it has a very attractive scent. I will buy this bottle for sure.
06/14/2016
First order from here and it was a great choice
06/03/2016
My wife loves this smell on me
06/02/2016
This cologne is pretty good. It's really sweet and the smell last a decent amount of time. It has definitely turned heads. Overall it's something I would wear but am not 100% crazy about.
06/02/2016
Smells freaking amazing, youthful sent.. attacks the fems 👍
05/31/2016
Sweet and Masculine, great summer scent
05/07/2016
Great light summer scent
05/06/2016
Smells great. Doesn't seem to last as very long though.
05/05/2016
I really liked this scent abd it last a decent amount of time. Definetly recommend.
05/03/2016
This is the best thing for a guy who enjoys smelling like a man and wanting to explore different colognes on the market.
05/02/2016
This smells really good. My husband is VERY happy. He now wears it every single day despite having many other options. I really like the smell also. It is clean and fresh and not overpowering. This is great for day time or night time wear in my opinion.
04/10/2016
A strong, classic, unfortabble scent! I am very happy with this purchase, but I am perferring other scent trends at the moment, that isn't so classic. Overall, you cant go wrong having this scent! Longevity is about 4 hours.
04/01/2016
Great scent....love it.
03/29/2016
My man's favorite scent. Lasts all day. Only problem is he ran out and wants more. :-)
03/29/2016
This cologne is absolutely amazing. The scent immediately had my gf captured. It's strong enough to be noticeable, not overpowering, and is pleasant all day long.
03/18/2016
I really like it. More of an evening scent. I've had many compliments!
03/06/2016
Very nice scent
03/04/2016
not super strong scent very clean and crisp.
02/29/2016
I wanted to love this but when your husband asks if you're wearing AXE, that killed it for me. Now all I can think about are middle-school boys (that came out weird...) when I smell it. Ugh. I can't even finish the vial sent to me!
02/29/2016
Good Scent just not my "cup of tea".
02/08/2016
It smells great
02/08/2016
Wife loves the smell
02/05/2016
Only negative is it could be stronger.
01/05/2016
Awesome cologne. Got a lot of compliments
01/04/2016
Classy, subtle, good all-around scent
12/30/2015
I love it. It smells awesome. A must have.
12/30/2015
Weak scent, barely noticeable. Clean, light scent.
12/30/2015
It has a great fresh, outdoor smell. My only complaint would be the cologne scent doesn't seem to stay as long as others.
12/29/2015
Love the scent. My favorite so far.
12/29/2015
Sporty, yet classic kind of scent can't go wrong with it.
12/12/2015
one of my new favorites. not a real strong scent, but a light clean smell. already ordered the full size!
12/08/2015
I love this scent. Definitely buying a full size of this!!!!
12/06/2015
i love it great smell
12/05/2015
It was alright. Not quite as masculine as I would like in a cologne
12/03/2015
I really like it
11/24/2015
would be five stars but the wife wasnt a fan
11/06/2015
I freaking love it!!!!
10/02/2015
Loved this scent, a little strong when it first comes on, but a lovely scent as it fades and goes to the leather it turns into a subtle clean smell.
10/02/2015
Smells amazing!
09/30/2015
Very good cologne
09/30/2015
I really enjoyed this fragrance. You really smell the subtle hints of grapefruit. People say it's a great fragrance also which is a plus.
09/30/2015
This is an awesome fresh, woody, soapy scent. I fell in love with this fragrance the first time I smelled it and knew I had to add it to my wardrobe. This is one of my girlfriend's favorite fragrances and lots of other women I've asked like it as well. You will not find anyone who dislikes this scent. You can find a 100mL bottle online for less than $40, so it's a must-have in my book. The only reason I didn't give this 5 stars is because, like all Lacoste fragrances, the longevity and projection are not the greatest. Carry a travel atomizer and you will be fine!
09/29/2015
I think this is a great scent for a guy who is looking for a nice strong scent to try for the first time.