La Perla
La Perla J'aime les Fleurs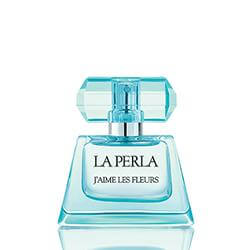 Get a 30-day supply of La Perla J'aime les Fleurs
for
$
14.95
Notify me once this scent is available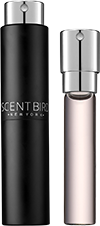 0.27 oz subscription

0.27 oz a la carte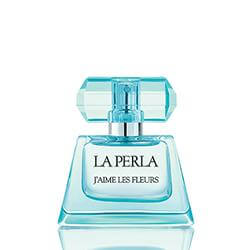 3.4 oz bottle
Share and earn free perfume
Notes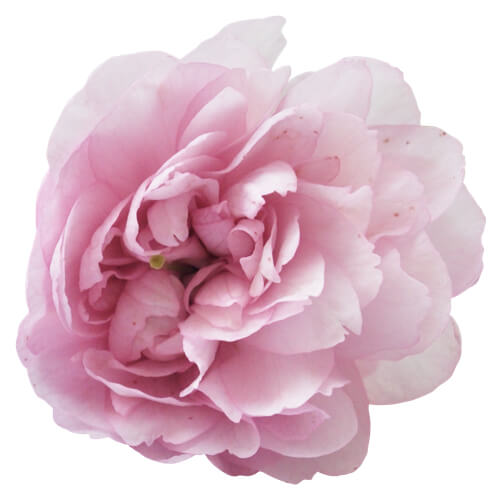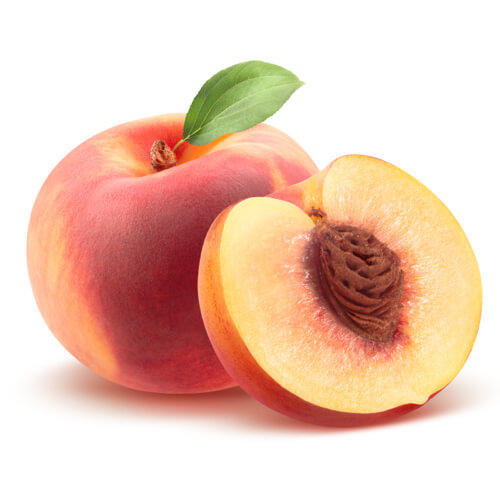 Description
La Perla J`Aime Les Fleurs accentuates aromas of violet leaf, fresh and sweet accords of grapefruit and apple, peony, mandarin zest and delicate freesia flowers.
You may also like
La Perla J'aime les Fleurs by La Perla Reviews
09/11/2017
I love this scent. It is soft and beautiful smelling. There is no has alcohol notes to it. I love it!
08/27/2017
its an ok scent. Not my favorite, but maybe nice to spritz after the shower. I won't be wearing this out. Scent faded to quickly, had a musk like smell to it, I'm not a fan of musks. May work for someine else but this didn't do it for me.
08/24/2017
I did not like it. It was very thick and heavy smelling. Not seductive at all
08/21/2017
Smells very nice and soft. Sent doesn't last long enough for me but it smells soft and floral w/hunt of citrus just like I like it
08/17/2017
Love the fresh scent.
06/29/2017
It was ok, I have smelt better fragrances.
06/08/2017
Love,love,love this scent. I got a ton of compliments! Soft , sweet but not to sweet. I thought it wasn't staying with me very long but then I'd get another compliment! !
05/06/2017
enjoyed the fresh smelling perfume
03/13/2017
This was my first delivery and I am in love! The scent is fresh and light. Perfect for any occasion.
03/06/2017
It's a nice scent, but wears off too quickly.
03/06/2017
It smellls pretty, but it doesn't last long .
03/05/2017
A bit too floral and gentlewoman-ish for my tastes. Nice, sweet, simple ... didn't last very long. Not offensive in any way, but not special.
03/05/2017
I like the scent, it doesn't last at all. I literally couldn't smell it after five minutes.
03/03/2017
This scent is fabulous! Light and Flowery, perfect for spring..staying power is not very long, dries down to very nice delicate floral.
02/27/2017
One spray of this and you can bring grandma back from the dead...well, at least a bad scent memory! Gross! Blech! I want to puke!!!!!
02/25/2017
It's pretty, but also a little odd. It's like it almost wants to smell good but it falls short. Smells like something you'd buy at Old Navy or Charlotte Russe. And, the scent last for about 5 minutes. It's not a good purchase. It's like a body spray you want to build on. You can do better!
02/20/2017
Smells very pretty. Did not last long on me but I do like it.
02/07/2017
SOOOO GOOD. This is my new favorite and signature scent
02/06/2017
The scent was nice and all but there was just something about this perfume smell I didn't care for.
02/06/2017
Love it...subtle and very feminine!
02/04/2017
Nice scent, settles in nice and very feminine!
02/04/2017
Love it!! It's fresh and light and cheerful and I plan on buying the full size when the weather gets warmer
02/04/2017
It is a very light,summer scent. Reminds me of summer romantic nights in Florida.
02/01/2017
I absolutely love this scent! It's definitely worth buying. I received nothing but compliments. My new go-to fragrance!
01/31/2017
Loved this one. A little strong at first but settles into a nice (non old lady-ish) floral.
01/15/2017
I really like this scent. It's feminine and a little flirty but not the too much so it's good for every day. It didn't stay on long, I had to reapply more than I usually do with other scents.
01/09/2017
Love, Love, Love, Love this perfume. I'm very choosy but with this one, hands down it's the best. I highly recommend it if you work in an office or if you like Versace Yellow diamonds. Get it, you won't regret it. Madeline
01/07/2017
One of my favorites! I love this scent. First bottle I have used the entire month!
01/02/2017
A beautiful fragrance so very glad I chose it.
01/02/2017
A beautiful fragrance and so very pleased that I chose it as one of my new fragrances.
12/31/2016
Very pleasing floral scent, hint of roses
12/31/2016
Fresh, clean scent with a touch of fruitiness
12/31/2016
it's really pretty
12/30/2016
This is very light and subtle. Perfect for a relaxing day!
12/19/2016
I'm not 100% sure what it was about this sent that I did not like. Maybe it was too floral, too sweet. Something about this just didn't sit quite right with my sniffer.
12/06/2016
This is one of those scents that is instantly gratifying, like dousing yourself in your favorite teen body spray, but more refined and without the migraine.
12/02/2016
I tried this scent because I know La Perla sells panties that cost 100.00 a pair. I figured, the perfume has to be good?! It's okay. I probably would not buy the full size when there are others out there I would prefer.
12/02/2016
Love La Perla...lingers on all day. Received many compliments when I wore it.
11/22/2016
This perfume has a delightful scent, but it does not last very long. You must reapply throughout the day to be able to enjoy it more than a couple of hours.
11/06/2016
This has become one of my new favs. I wore LaPerla by LaPerla for several years, and I decided to try the J'aime les Fleurs just based on how much I liked my first choice. Of course, this fragrance is much different from their signature fragrance. It is soft, floral, and very feminine. It has a sweetness, but not overbearing. I gave it 4 hearts because it only comes in EDT, not EDP, so it will probably not last the entire day.
11/04/2016
Smells too spicy for my tastes.
11/03/2016
Loved the smell. Long lasting and not too strong.
11/03/2016
Love the fresh clean scent!
11/03/2016
I like it, but I'm not in love with it. Good for everyday.
11/02/2016
It's a pretty scent. Light and sexy
11/02/2016
Love this one, will be buying full bottle!
11/02/2016
Loved this fragrance! Not to strong - not to light. Perfect for the office or date night.
11/02/2016
I really enjoy this fragrance!
10/12/2016
I would recommend this to anyone it smells good it doesn't overpower and it got Orange Leaf spicy smell
10/12/2016
It smells so good I really like you and when I wear it everybody gets me compliments five star thumbs up
10/03/2016
Smells Great! I've gotten compliments each time ive worn it.
09/29/2016
Different scent. Not horrible or too strong, just unique.
09/10/2016
Smells fruitier than I expected; I don't pick up many of the floral notes, but it's still very lovely. A bit too soft and not long-lasting. I kept reapplying all day.
08/23/2016
This one smelled so good. However it didn't last long on the skin.
07/30/2016
This scent is great. It's a sexy scent with fruits and florals. It's long lasting and I catch myself smelling it on my wrists. Enjoy!
07/07/2016
I really liked this one. Its a strong scent that is somewhat floral and musk. I would say sexy.
06/25/2016
I am really enjoying J'aime les Fleurs! I was a bit worried at first...when I smelled the sprayer straight out of the package, I got full on powder. Powder is nice, but can sometimes be a bit too heavy and matronly on my skin. But when sprayed on the skin, the apple note is prominent, and the other fruits and flowers are gentle in the background. Perfect for summer! Not overwhelming; this scent is very light. I will be using this one a lot on hot humid days!
06/07/2016
This is one of the most delicious scents. It is perfect for summer romance!
06/03/2016
A little too powdery-floral for me. I'd call it matronly. Was hoping it was a fresh floral, but nope!
03/31/2016
super disappointed... thought I'd like this but it smells like an old lady!
03/29/2016
I absolutely love La Perla J'aime les Fleurs. This has been one of my favorite scents received by Scent Bird. It's the perfect balance of floral and fruity for me. I will reach for this scent often.
03/29/2016
I love this scent. It is clean, but full bodied. Floral, not sharp or green. Definitely one to buy full sized. The scent lasts for a long time.
02/29/2016
This is a lovely scent, however it is not new. A hair product i grew up using most of my life, smells similar. The initials are "D&L". Thanks for putting it in perfume form :)
02/02/2016
Scent is ok, more for spring. It doesn't last very long.
02/02/2016
Nice, similar to other perfumes not really unique but nice. Lasting power not that great.
01/29/2016
Really light and pretty scent
01/09/2016
This wasn't my favorite... it is kind of sharp and tangy. I will save it for Spring and see if I like it better then.
11/25/2015
Fresh, clean, feminine. I have received a compliment each time that I have worn it.
11/24/2015
this scent is so very pretty... it has such a feminine smell... as if anyone who walked by would know without even looking that you are a girl... i intend to make this a purchase...
11/02/2015
love this fresh and clean
10/30/2015
This is a lovely scent, not sure why it is called " I love the flowers". I don't consider it a flowery perfume at all. It is all fruit to my nose. Lasts a long time as well.
10/29/2015
Nice, soft, floral scent. Very subtle, not overwhelming.
09/30/2015
This is a very pretty scent. Quite lemony which I like. It holds the lemony scent throughout the day it doesn't appear to change as the day goes on. Not a love but a definite like.
09/22/2015
I really thought I would like this because I love clean scents and freesia scents. I found this to be a lot more floral than I anticipated. It certainly doesn't smell badly - just not my style. I gave it to my sister and she LOVES it.
09/07/2015
This has a slightly musky undertone - but is fresh.
08/26/2015
Very pretty fragrance. Floral and powdery. Eerily similar to another perfume I've worn before.
08/23/2015
Love this scent. Very light floral with a powdery scent that lingers. Not too powdery though. I don't like strong powder scents and I like this one. Great for work. Great for summer evening or the dead of winter when you need reassurance that the snow will eventually melt and flowers will bloom.
08/17/2015
I'm loving this scent! It's light and feminine, but not overly floral. It's clean and crisp. The only downside is that it's not long lasting.
08/02/2015
Feminine and pleasant aroma.
07/29/2015
A scent light enough for the office with a feminine appeal. Love it!