John Varvatos
Artisan EDT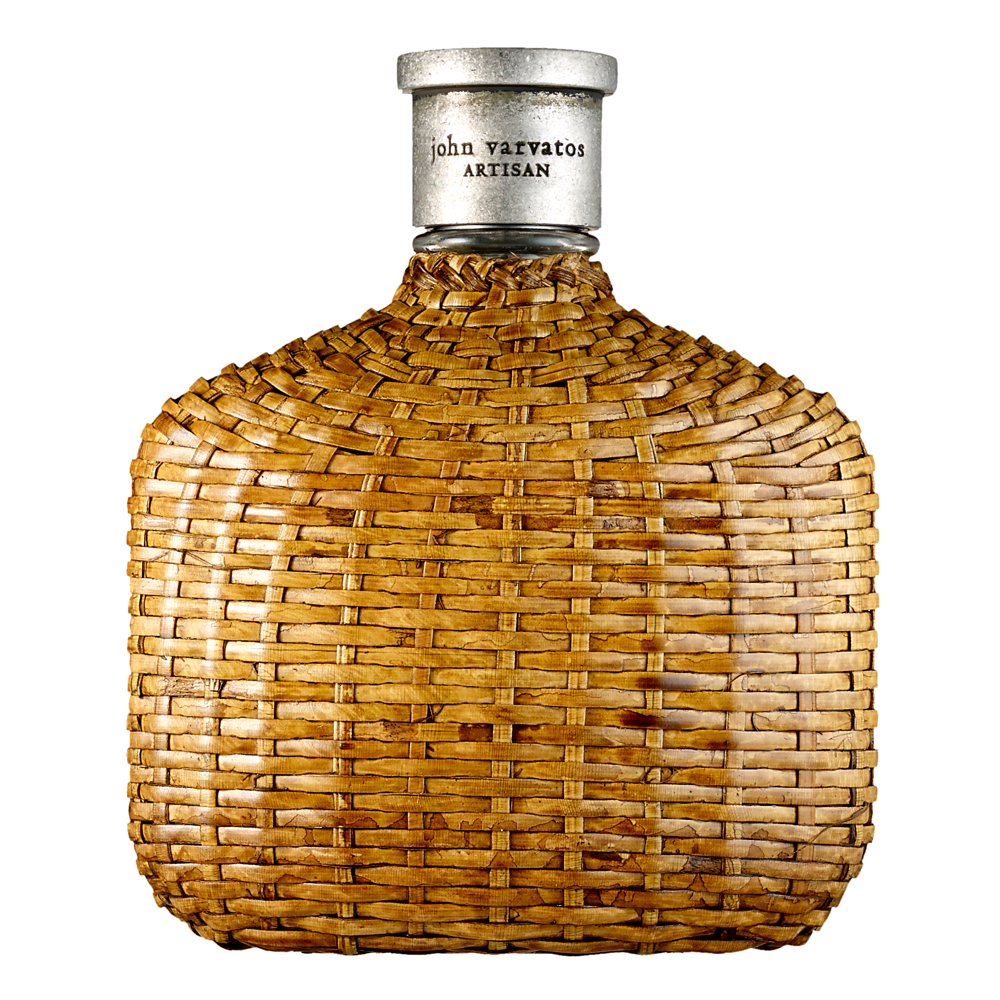 Get a 30-day supply of Artisan EDT
for
$
14.95
Notify me once this scent is available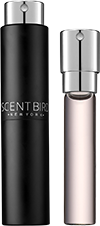 0.27 oz subscription

0.27 oz a la carte
Share and earn free perfume
Notes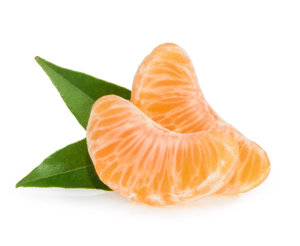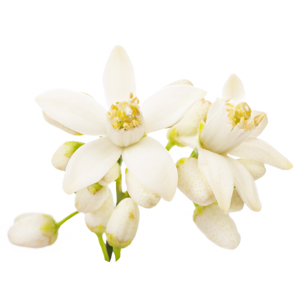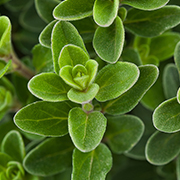 Description
John Varvatos Artisan embodies the lost art of craftsmanship—with a modern edge. It blends state-of-the-art, abstract-perfumery notes with citrus and herbal tonalities for a contemporary twist. The fragrance is a refreshing citrus explosion that develops into a spicy and floral blend followed by a masculine woody impression. The result is an unmistakable sense of hand-crafted luxury that exudes quality and individual character.
You may also like
Artisan EDT by John Varvatos Reviews
11/14/2017
One of my favorites
11/09/2017
so many compliments
11/08/2017
Very much enjoyed my first scent. Sandalwood rounds out the citrus well. Lasts a good 6-8 hours.
11/08/2017
Love the smell. I put it on before I hit the gym and I could still smell it afterwards and I always work up a good sweat.
11/04/2017
One of my favorite can't go wrong with this scent for a nice date or put and about
11/03/2017
great cologn, very smooth, fresh modern scent.
11/02/2017
This is a fresh and clean fragrance. It's strong up front but once it mellows out it great
11/02/2017
Love the fragrance of this product, but within an hour the scent is gone unless I've bathed in it. Very disappointed.
11/02/2017
Fades very quickly, smells too strongly of citrus. Not really into this one
10/20/2017
The fragrance smells good going on but it does fade quickly. A very light, casual scent, good for the Summer.
10/19/2017
Nice fragrance with a light fresh citrus smell
10/02/2017
I have to say I was very impressed by this cologne. It smells so fresh and clean. It's citrus and crisp. I would definitely recommend it, even if it did not last all day on me. Either way this cologne is for every day casual use and won't disappoint. By the way giving it a 4/5 only because in my particular case I wish it had lasted longer, and that wasn't the case but the fragrance is on point.
09/30/2017
Like this one a lot, not sure if it's my favorite because I'm still trying a bunch out until I find the "one".
09/29/2017
Very citrus and fresh cologne. Perfect for the office or going out. I do however find its longevity to be kind of short and its aromatics to shallow fairly quick. This is a perfect cologne if you're looking for something light and fresh.
09/09/2017
Nice and light
08/30/2017
Absolutely my husbands favorite cologne. Purchasing a large bottle.
08/27/2017
I really enjoy this fragrance. I think I'm headed in the right direction with this.
08/27/2017
Favorite so far
08/27/2017
Great scent... very subtle yet good smelling. More it is a softer scent after about 30 minutes. My wife likes it and she does not like overbearing colognes.
08/15/2017
By far my favorite cologne I've gotten from scentbird. Love the fresh and crisp scent with spicy notes. Love it!
08/05/2017
Very fresh without being synthetic or linen-y -Also more dimensional than the typical "fresh" scent like Dolce and gabana' s One Sport which I've also tried. Casual, day scent (perfect for just wearing around) Good spring/summer scent
08/04/2017
casual, not too strong
07/19/2017
Not bad always like this fragrance line
07/18/2017
I want to squirt this shit on me every second of the day!! Love the smell!
07/17/2017
I've gotten the number of compliments on this fragrance. And I do enjoy wearing it. But I have to say my first impression was that smells a little like baby powder.
07/11/2017
Smells ok, but I would not wear this regularly. I little to floral for me and I don't smell any citrus or ginger in this. I would say it is more feminine or unisex....maybe. I keep thinking of a type of fabric softener when I smell it. Not horrible though.
07/11/2017
As some other reviewers have said, this is indeed an almost androgynous scent. It does register just this side of masculine, though, and it actually layers well with woodier more masculine scents if you wanna go a little crazy. It's a nice choice for summer.
07/08/2017
Great scent... very subtle yet good smelling. More on the feminine side as it is a softer scent. Plan on buying a bottle.
07/08/2017
I get so many compliments when I wear this. The citrus tones provide a nice clean smell that you could wear casually..
07/03/2017
Enjoy this very much.
06/11/2017
Amazing! Smells like you just got out of the shower; clean, crisp, and modern. I received rave reviews when I wore this and was constantly asked what I was wearing. Must try!!
06/07/2017
Nice and light but wears off throughout the day.
06/06/2017
Versatile, sophisticated, easy
06/03/2017
Strong and lasting fragrance
06/02/2017
Great fresh smell perfect for spring summer
06/02/2017
Subtle yet delightful fragrance. Great to wear at the office!
06/02/2017
This one is just far too flowery for me. Smell is not very complex. A big contrast with Artisan Acqua, which is actually really a really great, attractive, masculine scent. Hard to believe these are even in the same family of colognes.l by John Varvatos.
06/01/2017
It's my favorite ever.
05/27/2017
Smells alright
05/27/2017
It's a very nice scent and its much lighter than i thought it would be. Last for awhile too.
05/25/2017
Very nice citrus smell. Really like the small, but the performance is pretty bad. Doesn't last long at all and the scent dissipates rather quickly Rated 7/10 for me
05/22/2017
Lighter than anticipated, but a decent customer experience.
05/04/2017
Meh... not terribly impressed. Not a bad scent, but nothing I would purchase after trying. Mediocre projection and longevity, middling scent, 3 stars...
05/01/2017
I've gone through my share of scents in my life and have to say...this is weak. Smells good (not great) but it's gone so quick it's a useless cologne. I wish I hadn't wasted a months pick on this.
04/30/2017
Nice sent not to heavy last the entire day
04/29/2017
A Nice everyday scent
03/08/2017
Sweet Smelling. Sporty relaxed feeling.
03/06/2017
Like it a lot. Light but pretty powerful also. Seems to get better about halfway through the bottle for some reason..
03/06/2017
Little sweet for me.
03/05/2017
I consider this a light fragrance suitable for casual events. Really liked it.
03/03/2017
This scent is incredible due to its clean smell and ability to be a bit more conspicuous than most. Would definitely buy a large bottle
03/02/2017
Very Nice light and fresh. Can be worn for a casual day or dress up. My wife loves it
03/02/2017
A really nice scent. A must try for men. I got a sample of this at macys and was glad to see that scentbird had it available to to add to my queue.
03/01/2017
Overall I thought it was pretty good, very vibrant and "spring-y." I can see where the Lysol comment comes from. Does not last very long, but overall I enjoyed the scent.
02/27/2017
Love this scent, light and refreshing! Not at all an old man scent but a sexy smell great for casual daily use.
02/07/2017
Love this. It's my all time favorite
02/06/2017
Love it. My favorite so far. Glad I've tried Scentbird as it helps me narrow down what I really like. Thanks!
02/05/2017
Smells awesome but doesn't last very long.
02/05/2017
I didn't care for it, my girlfriend thought i had sprayed Lysol on myself
02/04/2017
This has a nice aroma but you have to use a lot of it to even notice the aroma
02/04/2017
Horrible!! Does not smell like the store version...my son wouldn't even wear it because it smells like a women's perfume.
02/04/2017
Not the best smelling stuff. I can't place it, but not for me. Very fruity.
02/04/2017
Great Smell!!! I am going to buy a whole bottle!!
02/03/2017
Omg. The best cologne of all time.
02/03/2017
This fragrance is very fresh and crispy. I recommend to try it once.
02/03/2017
Truly a great smell... Contemplating buying a whole bottle
02/01/2017
Smells really good. Doesn't last very long though
02/01/2017
Clean, fresh, and bright
01/31/2017
Really nice, refreshingly smell.
01/31/2017
Awesome cologne! I like it alot, one of my new favorites!
01/30/2017
Nice smell It suppose to be a top 10 according to men's best colognes but I didn't care for it Don't get me wrong it smells good but not my scent
01/29/2017
Very nice smell.
01/21/2017
I've just received this yesterday. The smell is great, but unfortunately i feel as though it may be watered down a bit. It definitely does not last all day. 4 sprays (2 on wrists and 2 on both sides of the neck) really doesn't cut it. The smell on my wrists seems to fade almost immediately. 2-3 more sprays across the chest, in addition to the 4 sprays, may hold you of for an 8 hour work day, but then your using a quarter of the sample in one application..not lasting a month. I am new to Scentbird, and this cologne has made me question a lot of things...but I will continue my subscription. I see this sample benefiting those who already have a nice lineup of cologne in rotation.
01/05/2017
Great scent, lots of compliments. More of a date night scent than an everyday scent for me, but very well could be for someone else. Clean sophisticated scent.
01/03/2017
Have not received yet
01/03/2017
Not my favorite. Smells too much like grasses and citrus, however, it doesn't last long so that was good. Have to say, I didn't use it after a few days and it's just sitting in the drawer. Went back to last months scent and waited for the next one choice to arrive.
01/03/2017
Strong citrus smell. Not bad but not a favorite.
01/02/2017
It's a very strong citrus smell at first. But once you get the whole scent, it's very smooth smell. It's sort of like Bearglove by oldspice but better.
01/02/2017
Always and will forever be my favorite cologne.
01/02/2017
My wife told it smelled like a woman's scent. Enough said.
01/01/2017
Strong, it's not bad but not my favorite either
01/01/2017
This is f me cologne You put this smell on girls lose their minds
12/31/2016
Is a good body spray for after a shower and stuff like that but for everyday cologne, nahhhh not the one, too soft, don't last
12/31/2016
Smells really good!!!
12/31/2016
This cologne has great light citrus / musky smell to it...Smells great but wish it was a little stronger. Fades pretty quickly.
12/05/2016
This scent does not last long. It has a more fresh laundry feel to it. Which is not bad for other occasions. Just not my cologne.
12/05/2016
Love the smell of clean and fresh, but it don't last to long.
12/02/2016
Awesome smell would recommend to all my friends
12/01/2016
It's not a bad scent. For me, it's a little too spicy.
12/01/2016
Excellent cologne that I wear during work, and when I am going places after hours.
11/10/2016
i Just got my sample bottle... yup my new favorite i am buying a bottle on my next pay day.
11/05/2016
Great Masculine smell
11/04/2016
I love this scent and ..... This is actually one of my best so far.
11/02/2016
It's fresh and clean. Almost like a very fancy soap! Nice but, maybe just a little too clean.
10/31/2016
weak and smells like soap and/or deodorant
10/18/2016
Love this as an after shower scent. Smells great! very clean scent.
10/13/2016
Smells sweet but after the first 2 or 3 minutes what the smell develops into is very nice. Works well with my body chem. I have really started to like this scent!!!
10/07/2016
Smells nice but a little too floral for me.
10/07/2016
It had a very clean scent. Ideal for summer. Citrusy sweet. A really nice scent.
10/04/2016
My wife LOVES this on me
10/04/2016
It was OK.not the best smelling.but it it was OK.wouldn't get it again.
10/02/2016
my wife loves it
09/30/2016
Smelled girly, gave it to my wife
09/29/2016
This was the first fragrance that I have tried on Scentbird. This scent is heavily floral and slightly strong at first, it goes through its cycle rather quickly and loses strength. Artisan is slightly feminine yet masculine, therefore, I would recommend this fragrance to be worn casually. I would not classify this scent as a classic, which could be worn in an office setting. And not sexy or alluring enough to be worn on date night. For most people, I can see this scent as a hit or miss. For me, it was a hit. The only downside with this scent is that it does not last long. You have to reapply it at least twice a day.
09/16/2016
Really nice scent - light, yet easily notable. It's definitely a sweeter smell, so if you light a citrus note, you will love this. Comes across as a younger, and more casual scent.
09/08/2016
This is a good clean smell. Nothing too fancy but it gets the job done. Smells good and was a good change up for what I'm used to. I would purchase a bottle of this
09/07/2016
Didn't smell very good on my skin.
09/04/2016
Clean smell, nice and crisp but doesn't last more than 30 minutes.
09/04/2016
Smells amazing, I would consider it a perfect summer France. It reminds me being on the beach.
09/04/2016
Smells great but the scent doesn't last long
09/01/2016
Very light and refreshing fragrance
08/29/2016
Coming out of the it's a little alcoholy but it dies down nicely. Longevity is fair and so is projection
08/29/2016
Wow. Just wow. Amazing Scent. Super Sexy.
08/29/2016
LOVE THIS SCENT!!!!
08/08/2016
Nice and mellow.
08/02/2016
Slightly feminine
08/02/2016
Love love love this fragrance!! I pleasant surprise.
07/31/2016
Light and citrusy scent with a hint of spice. It's a very clean scent. If you like Acqua di Gio, then you will most likely like John Varvatos Artisan EDT as well. It's one of those scent that will work with many different types of body chemistry.
07/31/2016
Light and citrusy scent with a hint of spice. It's a very clean scent. If you like Acqua di Gio, then you will most likely like John Varvatos Artisan EDT as well. It's one of those scent that will work with many different types of body chemistry.
07/27/2016
Great citrusy and bold scent.
07/21/2016
This may become my new favorite scent. It is absolutely awesome, refreshing, unique, and unforgettable. People will be asking you what scent you're wearing because it is so wonderful. I highly recommend it!
07/08/2016
This is a great scent def one of my faves
07/02/2016
Love this cologne.. by far one of the best that i've bought....
07/02/2016
Excellent scent
07/02/2016
Great scent for spring/summer but I didn't love it as much as I had anticipated. Initial burst of citrus is delicious, fun, and clean! Think sun drenched vacation by the blue open waters kicking back a few refreshing beers. The burn down disappointed me cause it felt a bit generic (typical men's clean fragrance smell) which is something I personally try to stay away from. Perfect for office! Not offensive at all, mass appeal. Safe, memorable, would make a great gift for summer season!
07/01/2016
Not that great. Not impressed at all!
06/29/2016
Smells very good
06/16/2016
One of my all time favorites. Fresh and clean scent.
06/06/2016
Clean crisp smell
06/03/2016
I like it but it doesn't last long.
06/02/2016
smells really good but doesnt last
05/31/2016
I fell in love with this cologne did not last a month
05/30/2016
I want to say right out the box, I liked this scent. It's fresh and different, a little feminine. I have had several compliments.
05/23/2016
i really like this! lasts around 7 to 8 hrs but is almost a skin scent after 4 hrs
05/19/2016
Really nice, light smell. Liked it, but it doesn't last very long
05/04/2016
WOW! This was so flowery not as I read so I will be sending to my Mother....Thank Yo..
05/02/2016
strong scent, more for an older person maybe more of a fall smell.
04/26/2016
Not my style. Doesn't last long enough.
04/11/2016
Clean and refreshing. Lasts a fair amount of time. My husband really likes this one.
04/11/2016
Finally received it smell good bug litle be too feminine for me
04/11/2016
Lovely scent. Very pleased.
04/03/2016
Wasn't what I was searching for, but my oldest daughter Breanna did like it so that is a plus. It did not have enough citrus for me and was more floral and like a cleaner scent.
03/29/2016
Love this scent!!!! My husband loves to wear it.
03/29/2016
Good scent, but very light and doesn't last long on me. Really fresh and perfect for spring / summer. Very natural. Just wished it lasted and projected a bit better.
03/08/2016
Nice, masculine scent.
03/07/2016
This scent didn't work for me. It may just be how it works with my body chemistry, but you couldn't smell it at all after even one hour. Even if I used all four squirts. Also, it was more feminine than I was expecting.
03/06/2016
Very light & pleasant. Liked it the first time I tried it on.
02/02/2016
Meh...not for me. Smelled more like an Avon cologne or something.
02/02/2016
Its okay. I can't say I love it.
01/22/2016
I like Artisan for what it does for me. It has a very clean and fresh scent to me, and how it works with me. I pick up the tangerine the strongest. I personally wear this one to the office on a Casual Friday or on a casual day out. Scent Quality- 6.75 Scent Strength - 7.75 Scent Duration - 7.25
01/05/2016
An okay scent. Smells clean. More like a body wash scent.
12/30/2015
One of my favorites, light scent, but very refreshing
12/30/2015
I did love this cologne a lot. It smelled great. Only thing I wish is that the scent was a tad bit stronger and stayed on for a longer period of time. I felt that it was a bit short lived, but other than that, great cologne.
12/30/2015
Love this scent! Light & fresh!!
12/08/2015
Great smelling cologne .. had to share it with my girlfriend smelled so good.
12/07/2015
Good clean smell. I like it
10/29/2015
One of the BEST colognes I have tried on in a LONG TIME I absolutely LOVED it. I am also VERY IMPRESSED with the amount of cologne I received for the price. THANKS SCENTBIRD!! Stan Jr
09/29/2015
Got this cologne for my boyfriend and he absolutely loved the smell. Not only him, but I loved it as well. The smell is amazing!