Issey Miyake
L'eau D'Issey Pour Homme Oceanic Expedition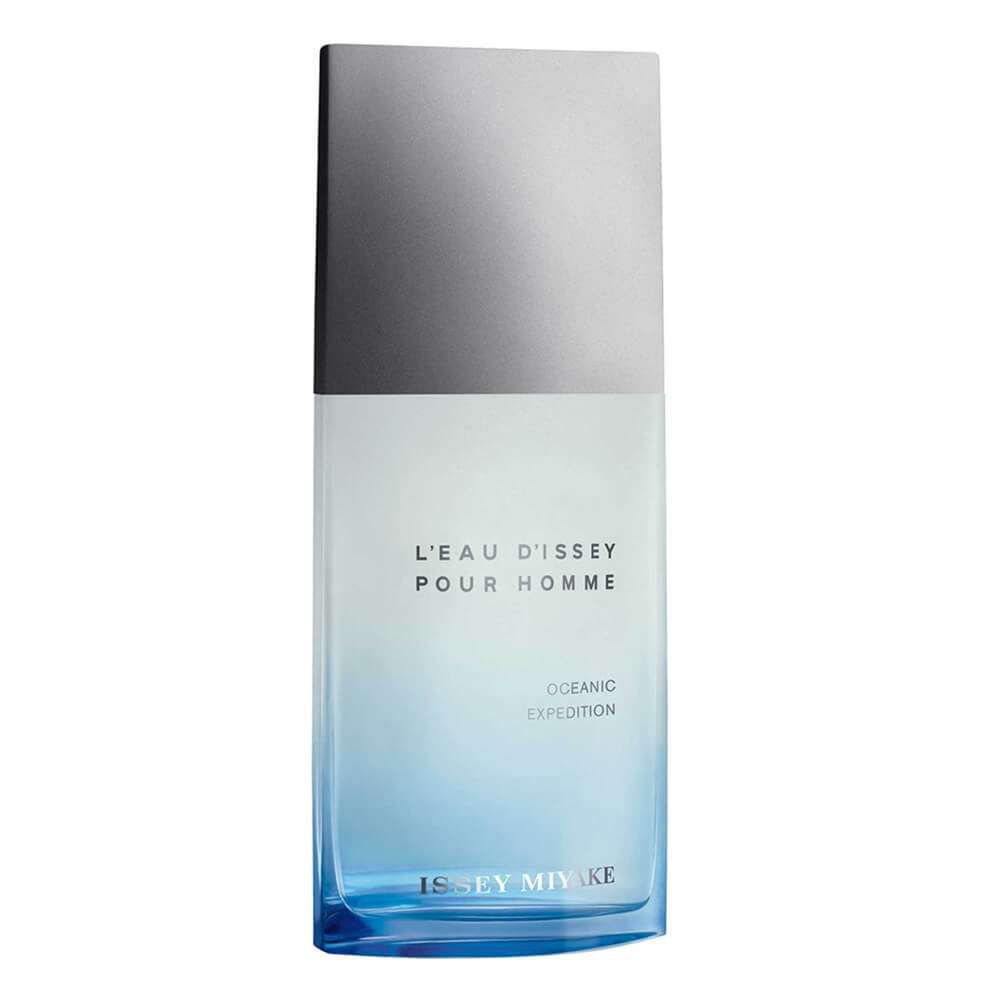 Get a 30-day supply of L'eau D'Issey Pour Homme Oceanic Expedition
for
$
14.95
Notify me once this scent is available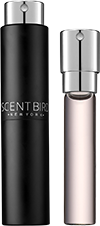 0.27 oz subscription

0.27 oz a la carte
Share and earn free perfume
Notes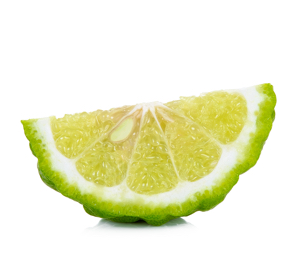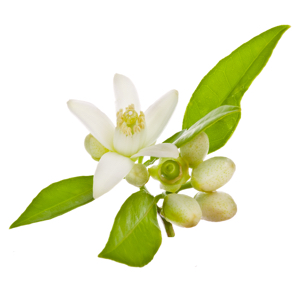 Description
A fresh and vibrant interpretation of the classic. This citrus aromatic celebrates the natural strength of water flowing into an ocean from a mysterious place, a journey filled with adventure.
You may also like
L'eau D'Issey Pour Homme Oceanic Expedition by Issey Miyake Reviews
11/02/2017
Love this one.
10/24/2017
While I liked the scent personally, it did not pass the ultimate test. My wife did not like the scent she claimed that it smelled like "sweaty man with cologne trying to cover it." I had just jumped out of the shower and was excited to have her smell my new scent. Needless to say I was a bit deflated considering that I personally like the scent but as the saying goes happy wife, happy life. Back to the drawing board.
10/08/2017
Smells great got this scent in August would have made a great all summer scent. My only negative thing is it doesn't seem to last very long.
10/07/2017
This cologne is perfect for work, most importantly for a night out with your lady. When I first sprayed it was strong and king of through me off. As it settle i fell in love with it. Chicago is windy so I sprayed some on my son because he like it. Went outside to play football and every time the wind blew I could smell it coming off of him. Very good cologne.
09/30/2017
This is one of my favorites
09/28/2017
Really love how subtle this scent is. Smells great.
09/21/2017
i really enjoyed it.
09/21/2017
Really like it, not strong and smells great.
09/07/2017
Far from Oceanic to me more of a spicy scent, strong, but ok.
09/07/2017
Worst cologne I have tried yet. Did not get any of the citrus notes. Strong but a negative in this case. Doesn't remind me of "oceanic expedition" in the slightest. I imagine the scent is what a Wilding would use for cologne on GOT.
08/30/2017
This one is by far my least favorite...was very feminine in my opinion.
08/09/2017
One of my favorites
08/08/2017
The name "oceanic" to me suggests a fresh scent, but this is far from it. Not a bad scent, but stronger, spicier, and more bold than I wanted.
08/04/2017
Loved this scent! It fresh and airy, not too heavy.
08/04/2017
Lovely scent, very refreshing!
08/03/2017
I buy this for my husband and it smells so good
07/18/2017
I didn't care much for this one. Had a cheap lemon furniture polish smell to me.
06/29/2017
It has a refreshing tone after it calms down. I do prefer the original Issey more.
06/28/2017
Kinda spicy. Not as good as others I have received.
06/11/2017
Strong at first but give it a moment to settle. Light fragrance that is familiar but not as good as the original in my opinion.
06/04/2017
Fragrance is barely detectable by my wife.
06/04/2017
I love it so much
06/04/2017
I love it so much
06/04/2017
I absolutely love this.
05/27/2017
Very nice and aquatic scent . The lemon is pretty strong but not too over powering.
05/23/2017
I love L'eau D'Issey scents and this one is no exception. Its a little more subtle than the others but its a very clean and fresh smell.
05/18/2017
I enjoy the scent, although I must say that it isn't much different than the other Issey scents.
05/15/2017
The scent was very strong and not as described...disappointed with month's delivery. I have had an overall pleasant experience. Hope that customer service reads this and applies a credit or sends a replacement scent.
05/11/2017
Your service sucks they have taken money out of my account for two months and I still haven't received a thing, Trying to cancel this BS service as we speak. So disappointed. A great idea to good to be true. I haven't received anything
05/03/2017
This scent is fresh and exciting! My husband loved it and wears every weekend when we go out. I plan on buying him a full bottle!!!
04/29/2017
Smells really good. Works with my natural scent well. Light but can smell it all day
04/25/2017
Way stronger than I was expecting it to be even with just one spray. It kinda levels out midway of your day.
03/05/2017
I received Bulgaria man in black? instead of this fragrance
03/05/2017
Its not a carrier but its a nice colonge. Just not very strong and doesn't last long.
03/05/2017
A little more citrus than I like but all around it is a great scent. Maybe something for me to wear on a night out as it did not last long for me.
03/03/2017
Very Woody strong scent.
03/03/2017
all times favorite
02/20/2017
didn't mind this one
02/06/2017
It smells amazing!!!! this is one of my favorites.. It has such a clean refreshing smell. Maybe tooo strong at first but it goes away and leaves you smelling great.
02/04/2017
Smells real good not a heavy cologne
02/03/2017
I didn't receive this one in the mail. I have no idea what the other ones called but its not what I asked for.i got a woman's perfume
02/03/2017
Love the fragrance. It smelled terrific. Will try this again real soon .
01/30/2017
I haven't received it yet!
01/13/2017
My favorite of the Issey miyake colognes that I've tried so far. It's a nice sophisticated smell. I feel it's a sweeter scent with a hint of woodsy.
01/03/2017
I love this on my husband!!!!
01/01/2017
Smells great, almost unisex like, with a bit of spicy mixed in. Doesn't seem to last long thought. Go for the ISSEY MIYAKE NUIT D'ISSEY instead, its in the black bottle in the same shape. Smells way better!
12/31/2016
Grapefruit is a bit too strong, plus I'm not a fan of woodsy type colognes which this one has as well.
12/31/2016
Awesome scent. Best one yet!!
12/03/2016
Was OK. Not my favorite but it was good.
12/03/2016
Awesome! Another great issey cologne.
12/03/2016
This scent is heavenly. You can never go wrong with Issey Miyake. I just love this smell.
11/30/2016
I like the bitter citrus notes from the grapefruit. It starts out fairly intense but mellows to s nice crisp scent.
11/30/2016
I loved this scent Issey miyake never makes a bad scent.
11/29/2016
This scent is very sexy and great for the fall. My girlfriend loves itand people compliment me on the scent often.
11/10/2016
Love this nice and smooth smell not to strong and not to weak just right
11/03/2016
I'm loving this one and so does my wife ;)
11/02/2016
Very citrusy, with the slightest hint of an ocean scent. It's not my favorite scent, but still wearable for work or casual events.a
10/26/2016
I found out that I'm buying a whole bottle of this. the citrus and ginger notes are perfect for me the seawater brings a nice wave of freshness to it without trying to drown you in it the petitgrain adds a nice calming touch ( Petitgrain is basically lavender but for men)...here's a tip when you get a new scent in the mail spray a little into the tube it came in and let it breathe you will find it less wasteful when first trying to decide if it is a smell for you
10/07/2016
Did not like. To much of a "citrus" smell. Didn't stink, and didn't last long, but was not very pleasant.
10/07/2016
On me this has a very heavy grapefruit scent for the first 20-30 minutes and I don't like it at all. However, after that wears off, it becomes a pleasant fresh scent. This to me is a safe work fragrance that won't offend anyone around you. Longevity is about 4-6 hrs for me. I'd recommend trying it if you like fresh aquatics scents just get past the early grapefruit.
10/06/2016
Its ok. Not my favorite Issey Miyake cologne.
10/04/2016
Great lasting smell.
10/04/2016
smells great. one of my favorites.
09/30/2016
smells amazing!
09/28/2016
This was so fresh and clean. Definitely whole bottle worthy.
09/09/2016
really liked this.. it stays with you all day.. .
09/03/2016
Wonderful riff on a great fragrance. Longevity is acceptable, sillage is good for the first hour or two. Pleasant.
09/02/2016
Just a little too fresh. Not as many compliments as a similar Cologne L'eau Par Kenzo
08/31/2016
Love this scent. Nice and light and perfect for summer time
08/29/2016
A very strong citrus frag. It is not lemon, more of a lemon/ Yuzu combination. The opening lasts about 45 minutes, but overall it is pretty linear thought the entire frag. I don't really get petitgrain or neroli in the frag, but rather I think it tones down the yuzu to make it smoother. I would recommend L'Eau d'Issey Pour Homme by Issey Miyake over this one. Overall: 6/10 Longevity: 7/10 (8-9 hours) Sillage: 6/10
08/11/2016
Smells good, but didn't last very long.
08/04/2016
Smells very good love it
07/31/2016
Summer scent. Can't go wrong with any issey miyake
07/31/2016
Top notes seem a lil papery but the dry down on this is amazing
07/25/2016
This has been the best cologne I have received so far. Almost everyone I met has noticed it (in a good way). Every time I go dancing, nearly every woman I dance with compliments me on the scent. Although a little different than my personal favorite scent, Davidoff's Cool Water, this has been a clear winner for me.
07/01/2016
First cologne from my subscription and i love it smells great cant wait till next months cologne.
06/30/2016
Love it!! Smells great and lasts all day. Can't wait til my next one.
06/29/2016
Great fresh scent!!
06/05/2016
Great Scent. The Oceanic Expedition is wonderful. Doesn't last long.
06/03/2016
I like this, it's a good generic scent. Salt and citrus in a good package
06/02/2016
This fragrance is why I love ScentBird, and am happier each month with my decision to join. I never would have found this in a local store, or tried it on if I had. It was worth trying here on ScentBird, though, and I'm glad I did. I may end up buying a full-size bottle of this one. My wife likes it quite a bit, too.
05/05/2016
It's definitely a different scent, but doesn't live up to the rest in the IM family.