Issey Miyake
L'eau D'issey Absolue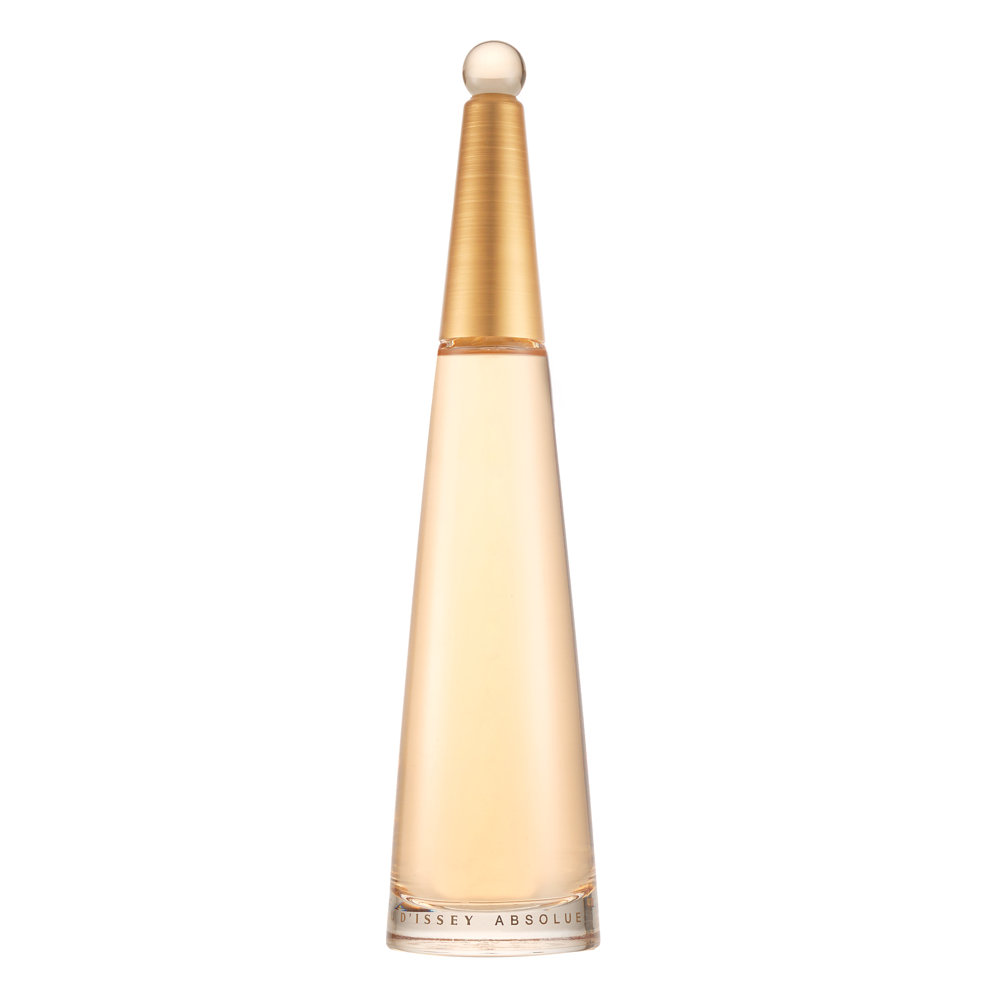 Get a 30-day supply of L'eau D'issey Absolue
for
$
14.95
Notify me once this scent is available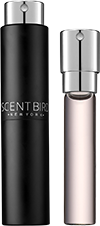 0.27 oz subscription

0.27 oz a la carte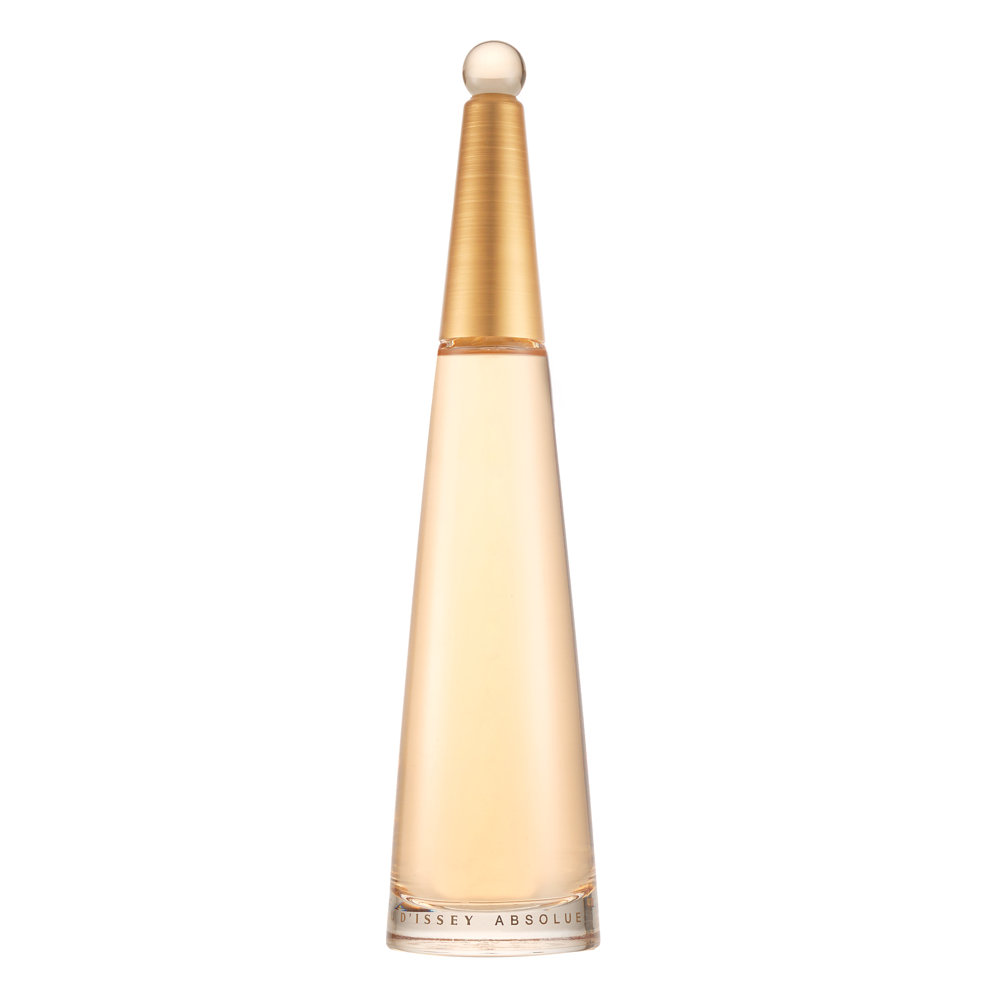 3.0 oz bottle
Share and earn free perfume
Notes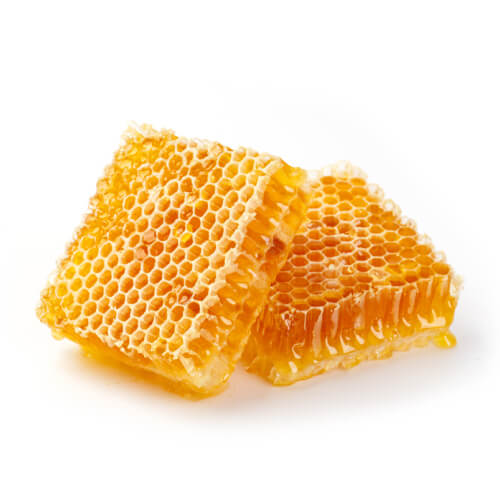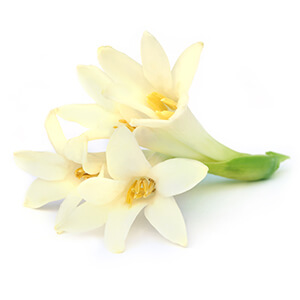 Description
The captivating floral scent of L'Eau d'Issey Absolue eau de parfum is centered around the luminous night-blooming jasmine.
You may also like
L'eau D'issey Absolue by Issey Miyake Reviews
10/20/2016
L'eau D'issey Absolue is light and soft scent and it is good for any season and everyday wear.
10/18/2016
What smelled like a combo of floral and baby powder made for a really terrible mix. I really disliked this scent (for me). I pray I just got a bad batch because this was awful.
10/06/2016
love the way this perfume smells on me.
10/06/2016
Was nothing like what I expected. Did not like it at all. Gave me a instant headache.
10/04/2016
Very clean and airy
10/04/2016
It was OK but a little too musky and spicy for me...definitely looking for a lighter, sweeter scent next time.
10/04/2016
Smells amazing!!!
10/03/2016
Loving this, very nice smell.
10/02/2016
Light and soft scent! Great for everyday wear.
10/02/2016
Smells wonderfully floral and lasts a long time. My Fiancee begged me to buy the full size, he loved it so much on me!
10/01/2016
Love! Nice clean scent.
09/30/2016
This scent is EVERYTHING! I absolutely love it already. Definitely gonna be one of my staples.
09/29/2016
I so love my new Perfume, will definitely recommend this one too. Thank you!
09/29/2016
This scent is just ok in my opinion. I liked it at first but gives me a headache throughout the day. I prefer woodsy or spicier fragrances.
09/29/2016
I don't like it.
09/07/2016
Love the scent, lasts most of the day.
09/05/2016
Love love love!
09/02/2016
My perfume bottle does not work :(
09/02/2016
Very strong not sexy at all
09/01/2016
I love this floral sexy exotic scent
08/31/2016
I'm in love with this Sent!! its absolutely perfect!
08/31/2016
its amazing!!!!!
08/30/2016
Smells amazing. Like what heaven must smell like.
08/30/2016
I am so in love with this scent. One for my wish list to my kids/boyfriend for my birthday coming up. Thanks Scentbird! I hate buying perfumes that I cant smell. Some places don't even provide samplers before you buy. Thank God for Scentbird! I have already referred over 20 friends/family
08/30/2016
not working well for me and not as floral as I'm used to with other fragrances I've enjoyed by Issey Miyake.
08/30/2016
LOOOOVVVVEEEEEEEEE❤️❤️❤️
08/30/2016
i love this scent. I love the male scent and couldn't wait to get mine.
08/29/2016
One of my favorites
08/24/2016
Very light fragrance. I really like it.
08/24/2016
The notes are definitely on the lighter side. It's a perfect fragrance for an office atmosphere.
08/16/2016
I didn't hate this scent but I didn't fall in love with it either. It's a nice scent but not really anything memorable about it. Wouldn't purchase again.
08/12/2016
This perfume is amazing...it fits so well with my body chemistry
08/07/2016
Amazing scent !!
08/04/2016
AMAZING LOVE IT!!!!1
08/03/2016
It was too light, I did not like it at all!
08/02/2016
Love Issey. Never fails me.
07/31/2016
I've always loved this sexy yet clean scent.
07/30/2016
Very nice smelling scent. Long lasting, adult, sexy.
07/29/2016
I love this fragrance. It's very sensual.
07/19/2016
Me encanta su aroma
07/13/2016
Love this scent
07/06/2016
I have only been wearing this scent for about a week during the day. I love the floral mix and, although it isn't an overly sexy scent, it has a very mature feeling to the mix, so I might be saving this for an evening summer pick.
07/02/2016
Smells beautiful.... love this scent
07/02/2016
This is a nice scent sweet and light
07/02/2016
Love it! All their perfumes are just beautiful 💞
07/02/2016
Love, Love, Love it. I will be buying full size next month for my mother and myself.
07/01/2016
Great smell but doesn't last long. So spray liberally.
07/01/2016
I didn't even receive it yet it's pass due and now I'm about to be charged for the second scent. Disappointed!
06/30/2016
Smell light and flowerful.... I love it.
06/08/2016
Nice floral scent. I typically don't go for florals but this one was not overpowering like a lot are. The top notes are VERY strong but once they wear off, the scent settles in nicely. My only complaint is that it doesn't seem to last and I feel like you would have to apply more by mid-day to make the scent last all day.
06/07/2016
This one is my all-time favorite I had forgotten just how much I really love this fragrance it is elegant and timeless
06/07/2016
This scent is everything
06/02/2016
I was not a big fan of this fragrance. I think I like the newer one better.
06/02/2016
This scent take me back to the 1980's hot Florida days. It reminds me of Sunday mornings and my grandma getting ready for church with "Charlie" perfume and hard peppermint. Long story short drug store senior citizen smell.
05/16/2016
I am enchanted by this scent. Every time I wear this I get many compliments and questions about what perfume I'm wearing. The scent lasts and settles very nice as well.
05/04/2016
This is the best perfume that you all have sent me.
05/03/2016
I've had this perfume before, what I got it is NOT what Issey Miyake, it smells very weird, like a cheap imitation. VERY DISAPPOINTED!
05/02/2016
I do not like it
05/01/2016
Beautiful! Very similar to the original but the honey note softens it and warms it up. Perfect for spring days! A definite ein.
05/01/2016
As always I love everything Issey
04/28/2016
Reawoken my senses. What a wonderful combination to create this scent that is intoxicating and sensual.
04/28/2016
Very intoxicating. Sensual. My senses reawakened.
04/26/2016
Truly gorgeous scent - both sexy and respectable. The jasmine, honey, and vanilla come out most for me, harmonic but not overwhelming. Will be buying!
04/15/2016
A sexy light floral scent. Love it
04/15/2016
A sexy light floral scent. Love it!
04/11/2016
Too floral for me. It's something my mother will love.
04/10/2016
I never really liked powerful floral fragrances. I am a citrusy, sweet, and soft type of fragrance wearer. This perfume is very floral and I am still trying to determine if I like it. My son who is 7 loves this scent so I am going to try to wear it more to see if I like it. The initial scent I smell is something like gardenia.
04/01/2016
It doesn't smell how I expected it to sell.
03/30/2016
Great fragrance! It's really lite and clean
03/29/2016
This is the perfect spring scent. I'm thrilled!
03/29/2016
I absolutely love this perfume, it is so sensual and sexy! It last all day!
03/29/2016
I love all things Issey Miyake! This perfume is awesome!
03/29/2016
This scent is luxurious and expensive!! I love that it is strong enough to last a long time with my pH, but it is sweet and warm and enchanting!! Love It!!
03/29/2016
I like it somewhat however I don't think j would purchase it a little to strong
03/29/2016
This is an ok perfume. I would only use this as a bed time scent.
03/29/2016
Love love love!!
03/20/2016
Love this perfume. I get compliments on it each time I wear it. My husband loves as well.
03/16/2016
Update-it grew on me:) still think it's a little heavy, but it's sexy, my husband loved it..
03/08/2016
This perfume reminds me of that body spray from the mid 90's flower power I love it very sweet and fruity
03/07/2016
This is one of the best scents that I have tried.
03/04/2016
LOVE IT!!! So Springy!!! Saving this one for warmer weather💐🌻🌺🌸!!!!!
03/01/2016
I really love my very first choice. This one is so clean and sexy too..
02/29/2016
I have allergies andd this sent did not bother me at all. It clean nice smell.
02/27/2016
Nice, scent..Jasmine and vanilla, sweet flowery scent..A little goes a long way, would not recommend going crazy spraying this one on:))..Spring scent I would say, fall maybe.. to sweet for winter and will be too overpowering on a hot(and sweaty) summer day..
02/20/2016
I expected something totally different based on a description... it's extremely heavy typical floral scent that doesn't seem to change the layers of sub scents. Just made my head hurt.
02/02/2016
I wore this perfume for my wedding ceremony. It was the perfect scent for this monumental occasion..... My husband really liked it. I think it's a little heavy to wear everyday, but definitely works well as a special occasion scent.
02/02/2016
My smell good is awesome I was really surprised when my husband said I have something for you I said what oh it's here yes and it is all that !!
12/30/2015
I was surprised how much I liked this perfume - it is hard to compete with my 3 favorites (Coco Mademoiselle, Boucheron & Tom Ford Violet Blonde) but it falls in nicely with all 3 of those scents. It is warm and sexy, it lasts well and it can definitely be worn everyday.
12/26/2015
Very floral. It actually smells pretty but it gave me a headache.
12/12/2015
It's a pretty perfume. I don't like it as much as the original L'eau D'issey, but it is a nice soft scent.
12/01/2015
Very classic scent!
11/24/2015
Not the best but it's nice.. every now and then.
10/31/2015
Love Issey!!!!! 😍💕
10/30/2015
I guess I wasn't expecting it to be so literally Jasmine. A little too must Jasmine white powdery smell its sweet its nice just not me.
10/23/2015
A little too musky and spicy for me. I want to like it but it is just a TAD too old lady for my taste :( I usually LOVE all Issey Miyake this one is just not a winner.
10/01/2015
This is a lovely scent, it is floral with a kick off something spicy as well. I think it's perfect for fall/winter as it's a little "heavier" than a true summer scent for me.
09/18/2015
Love the male version (Light Blue) and decided to try this one. The scent changes as the day goes- became more floral. I received many compliments...am on the fence if I truly like this version
06/23/2015
"Got this as my first month, and I'm terribly disappointed. Smells like an old lady perfume for sure. After it's on for awhile, the muskiness comes out more, but the floral notes combined just do not work with my nose. I didn't get any honey or sweet notes in this perfume at all. If you're big on powdery florals, you might enjoy this, though. Definitely more of a spring scent with a hint of winter, plus a dash of funeral parlor. Had to wash it off because I couldn't take it. What a shame."
06/20/2015
"This smells familiar. If you like jasmine, this is for you. It's floraly but with a deeper note to it, almost musky. As it wears away, it becomes lighter and softer. I want to say this is a scent for an older woman. Also, one best suited for colder temperatures and for going out at night. It's lovely but not my favorite."
06/02/2015
Absolutely love this scent. If u like light soft scents you wil love this!!