Issey Miyake
L'eau D'issey Absolue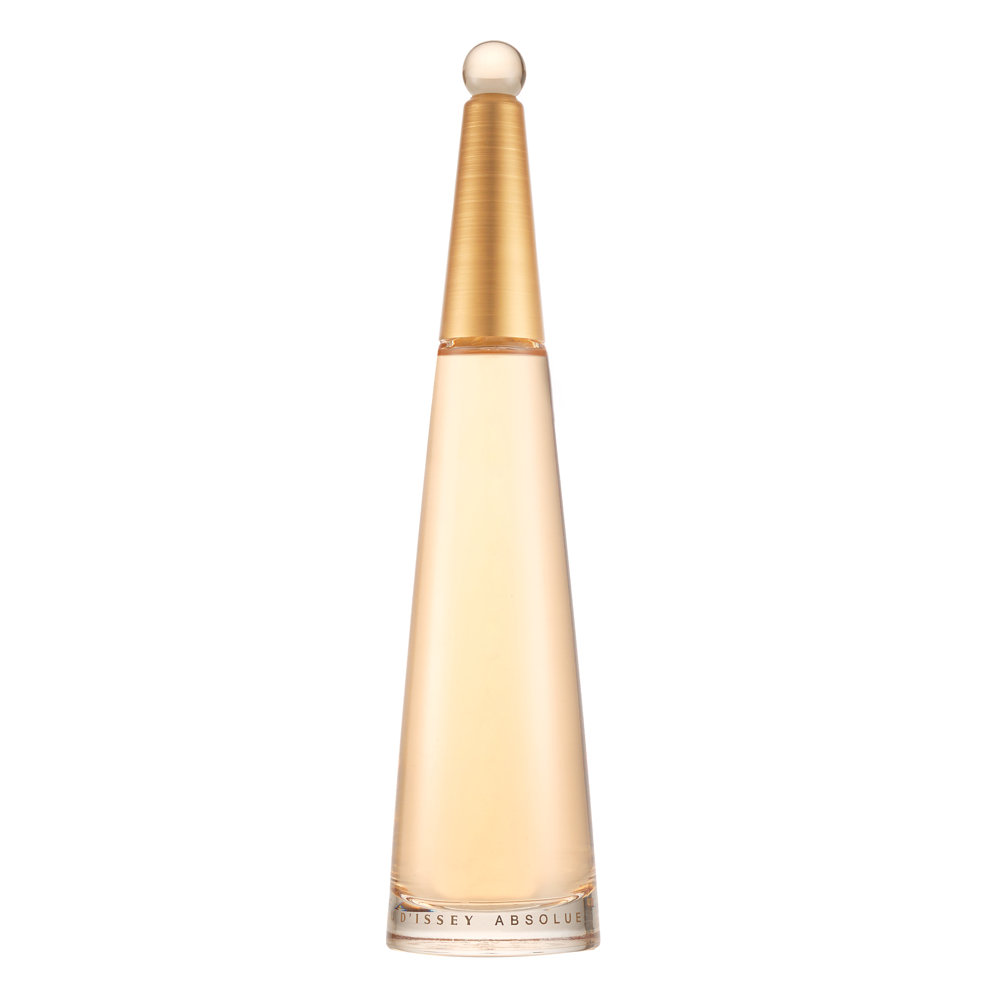 Get a 30-day supply of L'eau D'issey Absolue
for
$
14.95
Notify me once this scent is available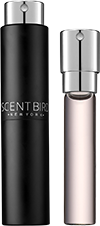 0.27 oz subscription

0.27 oz a la carte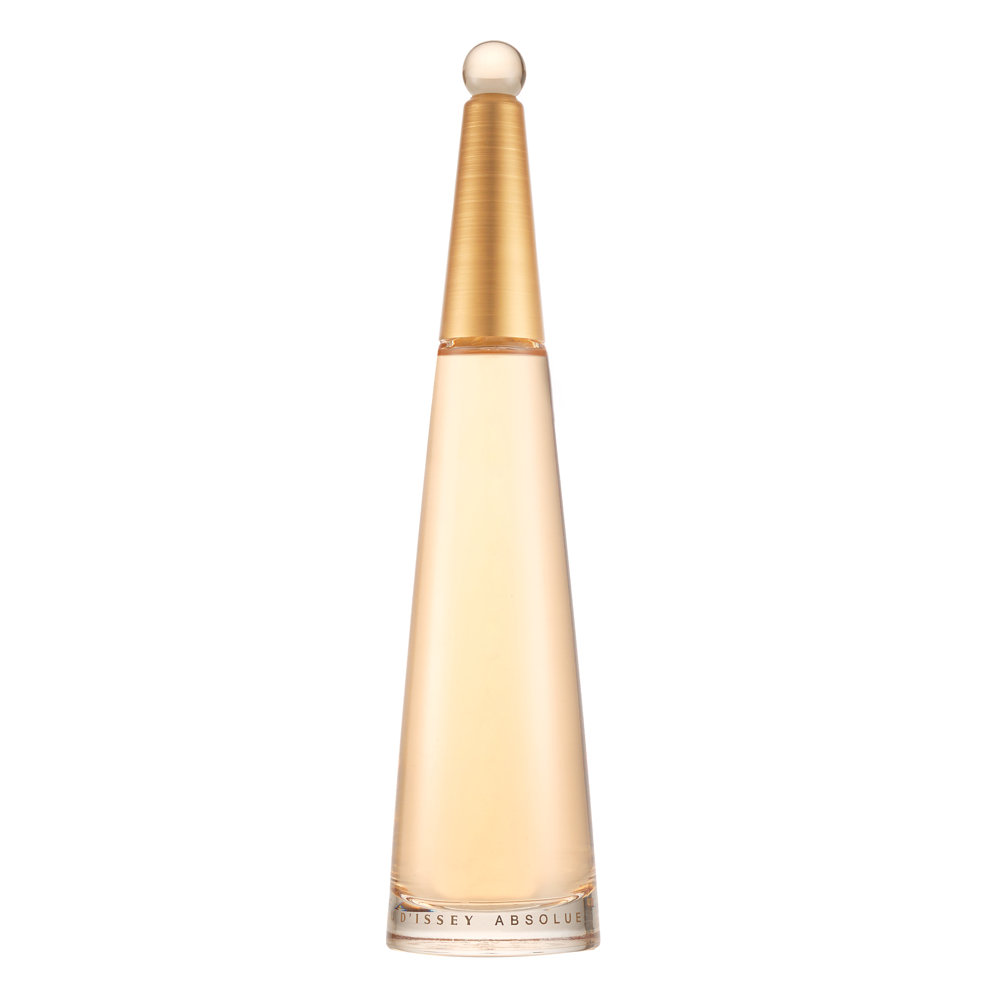 3.0 oz bottle
Share and earn free perfume
Notes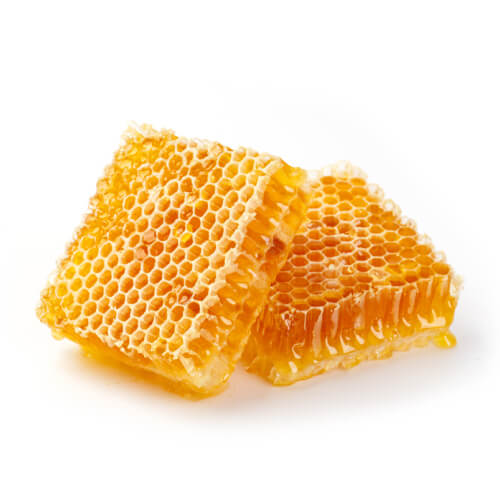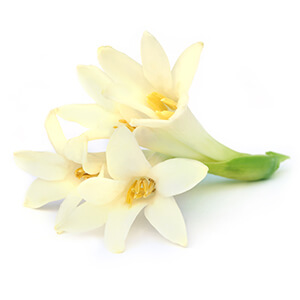 Description
Emerald-bright freesia and expressive lotus flower float over a cool, dark heart of night-blooming jasmine and regal tuberose. The sumptuous honey note deepens the sweet floral mystery and prepares the senses for the full embrace of the Bourbon vanilla base.
You may also like
L'eau D'issey Absolue by Issey Miyake Reviews
11/28/2017
Smells so yummy!!! Very delicate and feminine, a great start to my subscription!
11/28/2017
It was not what I was expecting but it is a really good perfum. I just think it does not match to much with young people since it looks really classic.
11/21/2017
Muy rico este perfume
11/17/2017
Not to strong or sweet. Love how light it is and perfect for date night 😉
11/13/2017
this has been my favorite so far. light scent, not over powering, would take it every month
11/09/2017
Hi no matter where I am when I spray on this delectable scent I get the greatest comments .." like omg , what is the name of your perfume?" This at the market more men then women have commented .. and at my bank men and women tellers and greeters say I love when you show up because you smell so good . That being said " L'eau D'issey Absloue is my bomb perfume love it💞
11/02/2017
One of my favorites so I started with it!
10/30/2017
I've always loved this perfume. It's one of mine and my sisters favorite! Love it
10/22/2017
It's a nice fragrance. Not too strong . My daughter likes it and she doesn't like anything. Lol.
10/20/2017
I LOVE THIS FRAGRANCE!! This is a floral sweet smell and it's lovely, not strong at all.
10/05/2017
I love this scent and get tons of complements on it when I use it Its now one of my favorite ones now!!
09/18/2017
I love this scent!! Nice and light!!
09/16/2017
Love this sweet floral scent! Not too florally for this sweet scent lover!
09/10/2017
I fell in love with this scent.
09/06/2017
I loved this fragrance. It's very diverse because I could wear a small amount during the day at work and not smell overwhelmed, or add a little more for evening and it take on a whole different personality. I will be buying a bottle of this for keeps!
09/05/2017
This fragrance is definitely for the grown and sexy. This in my opinion, is for a romantic dinner date..sharing the love
09/05/2017
Smells like old lady I hated this perfume
09/05/2017
I love this scent it stays on all day
08/21/2017
I loved thos scent. Absolutly perrrrrfect! Im so happy!
08/19/2017
Absolutely love the scent! I've been complemented on it everywhere I go, it's clean and fresh smelling. It's not overpowering… Very light. It stays with you for a long time. Will definitely buy this fragrance !
08/05/2017
Really love the smell. I will definitely buy this one again.
08/03/2017
I wore L'eau D'issey years ago and it has always been one of my favorites, even though it seemed to fade quickly. I was hoping the Absolue would be updated and a bit stronger for lasting. I do believe it lasts a bit longer, but still becomes faint after a couple hours. When fresh in the morning, I receive so many compliments....'fresh, clean, like shampoo' and I find it refreshing. This is the perfect scent for women that want to smell great without smelling like they are wearing perfume! But....if you want to smell great at 7am and 7pm without a refresh, it may not be for you. Dry down is simple, not much morphing for me, then very faint after a few hours.
07/31/2017
I love issey miyake scents and I really liked this one but not my favorite the floral scent it's a bit too much and the smell was kind of heavy for daily use. Might be a better choice for a night out/date in the fall
07/27/2017
I really love this fragrance it's soo lite and floral. I can't wait to try another ISSEY MIYAKE
07/26/2017
really liked this perfume! the main notes i could detect were the freesia and honey. if you like sweet florals and the smell of freesia, definitely check this one out! got a couple of compliments already and i have only been using this for a week or so!
07/12/2017
I love it , it was a perfect scent. I cant wait until next month 😍
07/12/2017
To me, this fragrance was a very floral scent. A pleasant background scent but didn't have the staying power on me. Very happy for Scentbird to allow me to sample before committing to a huge bottle, can't wait for next month!
07/11/2017
I didn't get the original order but the customer service team shipped out a replacement and I love this perfume I cant wait for my next month loving this subscription so far.
07/06/2017
Omg love the smell love,love
06/10/2017
I really enjoy Issey Miyake scents. They are calming and just sit so well on the skin! Elegant and not strong. This scent reminds me of when I was young and walking in the domes in MKE and reminded every time of flowers and desert! I highly recommend this to anyone!
06/07/2017
At first I didn't really like the smell but I think it's because I got used to a different perfume. I tried it again and I love it! Everyone always compliments me on how good I smell. I'm really glad I gave it another try.
06/02/2017
This was a sweet honey like bubbly sent it was okay but something about it was a little off for me
06/01/2017
Someone was wearing this when I first smelled it and it smelled great. I added it to my queue and when I began to wear it, it still smelled wonderful....but it also smelled DIFFERENT! Glad I have the chance with Scentbird to sample before making the leap to a full size bottle.
06/01/2017
Very nice, I've had this before and wanted some more. When I can do this again I will get some more. Thank you so much!!
06/01/2017
I took a gamble with this fragrance, never having heard of this brand before, or smelling any fragrances, and it did not disappoint. This is a beautiful fragrance, fresh, and aquatic, perfect for summer. I don't think I'll be adding this to my collection though, as I prefer other summery fragrances over this one, but its nice and easy to wear.
05/31/2017
Issey is one of my favorite lines of perfume.. I get so many compliments everytime I wear it. People ALWAYS a to know what I'm wearing.
05/27/2017
It didn't last long I'm use to perfumes with an oil base. Dissipated very quickly.
05/20/2017
This is one of my FAVORITE scents!!! It smells sweet and lasts all day!
05/19/2017
The fragrance grew on me. I would purchase a small bottle.
05/18/2017
Like this scent a lot. very nice.
05/18/2017
I love this scent , had tried it years before but wasn't sure so when I saw it I decided to try it again.
05/13/2017
Loved it so much that I went and bought a bottle for myself for Mother's Day!
05/11/2017
I DO NOT like this at all; it was my first scent and its awful. I was trying to get something new and different and trusted the Issey Miyake brand; the original Issey Miyake is the best; this is horrible and a waste of a scent and I will never wear it. It smells like something Glade would make for the toilet. The example said people who wear this also like DKNY Be Delicious which I have and love - this is NOWHERE in comparison. I love perfume and have many, lots; I'm addicted to perfume and love purchasing it, this is a major disappointment. This gets no hearts, if that was an option.
05/11/2017
I do not like this AT ALL.....it smells like "old lady" perfume. I feel like I wasted $15. :(
05/08/2017
I don't like that fact that this scent doesn't last all day...
05/05/2017
Nice and subtle. Honey scented, without being too sweet. A person could wear this doing something outdoors or indoors and it would be appropriate.
05/05/2017
Smells great. Love it.
05/02/2017
Love this perfume! Smells so good!
05/02/2017
Smells wonderful
05/02/2017
Love it ! I love all the scents !
04/29/2017
I can't stand it.
04/24/2017
Received this instead of the perfume in my queue, but I like it! It's light and reminds me of high school. Since that was a long time ago, I'm a fan. :)
03/09/2017
My husband loved this scent on me. I was sick when I got it, so I couldn't smell much....but now my senses are back and I enjoy this one. I wish it lasted longer tho and I probably wouldn't go out and buy it :(
03/08/2017
It's nice but a bit too grown up for my preferences. I like lighter scents...floral, citrusy, or warm vanilla.
03/06/2017
I am not a fan of this scent.
03/06/2017
I really love the scent
03/06/2017
Love is issey miyake,
03/05/2017
starts off a little strong, but fades nicely. similar to other issey miyake scents, but spicier.
03/05/2017
Fresh, classy and feminine
03/05/2017
Not for me. The strong floral fragrance reminds me of a soap shop.
03/03/2017
Love this scent. It's lighter than the original Isley Miyake L'eau D'issey. Very clean. Love this one too
03/03/2017
I liked the sent... but a bit too floral
03/02/2017
Never received. This is the second time this has happened. I have only had my subscription for 3 months.
03/01/2017
It an okay smell.
02/18/2017
Smells nice but not a huge fan of the scent. Definitely something I believe my grandmother would enjoy over me.
02/05/2017
didn't mesh well with my funk buthe still a clean smell
02/05/2017
Smells amazing
02/04/2017
It smells nice doesn't seem much different from the original..
02/04/2017
Very comforting and mature scent❤️
02/04/2017
IVE HAD BETTER SCENTS
02/04/2017
I did not like it as much as the other 2
02/03/2017
Just not myet style. I like it but don't love it. A little too flowery for me.
02/03/2017
Smells great and last.
02/03/2017
Loved it bought the 3 oz. bottle!
02/02/2017
Smells super good! Strong honeysuckle scent. Fades pretty quick, within an hour.
01/31/2017
Very nice fragrance. I'm so pleased.
01/29/2017
it smells okay not in my top 10 its kind of an older woman perfume
01/27/2017
I love Issey Miyake!!!
01/05/2017
Absolutely the best! Comes on a little strong, but once it's set it becomes magical! Compliments left and right! Will be making a future full sized purchase.
01/04/2017
This scent is wonderful. In my Better Half's words. I don't know What that's made of...........but...........we will find out later. Another late start to work, lol❤️
01/04/2017
Loved it, my boyfriend loves it, he kept asking what I was wearing everyday day I wore it. Always said how good i smelled
01/03/2017
This is my favorite go to scent. This smells amazing on me!!! Love, Love, Love it!
01/03/2017
It has a very strong smell at first but once it settles in it's very nice.
01/03/2017
Smells great!!
01/02/2017
It is a little bit to musty for my taste.
01/02/2017
too sweet, more appropriate for a younger woman
12/31/2016
Gave it away. Its a little too musky for me
12/31/2016
Love,love, love! I wore this scent for Christmas and was asked several times what I had on. I will be getting the full bottle.
12/30/2016
I've never tried this perfume before so I was excited waiting to see whether I'd like or not. Well I'm not disappointed at all I love it! It's rather a sexy scent not too strong just the type I love
12/30/2016
smells fantastic
12/30/2016
Absolutely one of my favorites.
12/30/2016
Huge fan of this scent!!
12/29/2016
It's ok a little strong, I cAll the smell grandma smell. But it's still nice
12/27/2016
One of my favorites! I wore this scent in my 20's!!
12/19/2016
Not a fan. I use to wear original Issey all the time in my 20's, and after reading all the great reviews, I was super excited to try this one. It was so bad (to me), it went straight into the trash...wasn't even worth saving for a random, bottom of the purse spray. I was so bummed I had to wait another month to get a new scent. Very disappointed.
12/15/2016
Absolutely love. A friend of mine had use this and I decided to try it and the smaller before purchasing. I get compliments all the time
12/06/2016
not a favorite but it really smells wonderful
12/06/2016
I love this one!!! It smells amazing!!
12/04/2016
Really like this perfume used to wear it in my teenage years loved it then
12/03/2016
I really like this smell.
12/02/2016
Love the smell but doesn't seem to last after several hours
12/02/2016
Love it! The best one yet...
12/02/2016
I didn't care that much for the scent and my bottle was to big for my case.
12/02/2016
I love the sweetness
11/30/2016
loved the smell so fresh and long lasting
11/29/2016
Very feminine and love the musk notes
11/12/2016
Totally love this fragrance. This makes me feel so sexy. I get a compliment every time I wear this. Can't wait for my second scent, because I love this one so much, I am so excited about scent bird.
11/11/2016
OMG... I have used this everyday since it arrived. It smells heavenly very light yet BOLD
11/08/2016
Never received it....
11/08/2016
Great scent.... long lasting fragrance
11/08/2016
It has a flower scent not my favorite
11/04/2016
First I loved it, but after wearing it the whole day, I know it's not my scent.
11/04/2016
Light and floral, clean scent. Very feminine. I keep it in my purse and enjoy it all day! My only complaint is that it isn't very "deep", not many layers.
11/04/2016
it is sexy and classy it is my new fav
11/04/2016
It seems to be very popular but then again, I tend to NOT like popular scents it's OK and can actually be quite lovely but it's nothing but a close skin scent on me Zero silliage and zero longevity. Not worth it to me.
11/03/2016
Not the one for me.
11/03/2016
You can never go wrong with any of the Issey Miyake scents. I've loved this brand for decades now, it's yet to disappoint me. Such an amazing clean light fragrance from the first spray to the last.
11/02/2016
Fresh and unique! Lots of compliments
11/02/2016
This has always been one of my favorites!
11/02/2016
This scent is very lovely and soft on me, however it was quite strong and sharp on my friend. So it does change significantly depending on the person wearing it. Although I really enjoyed it, I think this is more of a summer scent, and - it does wear off VERY quickly.
11/02/2016
This is a lovely floral. It does wear off pretty quickly. This isn't my signature set, but each month I feel like I'm getting closer!
11/02/2016
AWESOMMEEEEEEEE!!!!!!!!!!!!!!!!!!!!!!!!!!!!!!!!!!!!!! i want to smell like this scent forever LOL
11/01/2016
I have gotten so many compliments on this scent!!! I just love it, Scentbird, has not let me down since I've joined
11/01/2016
It was ok. A bit too musky for me. I will still wear it but not a total fan.
11/01/2016
Love this scent so fresh and clean . One of my favorites. Very pleased this month 😁💕💕💕love scentbird thank you again.
10/31/2016
Delicious! My new favorite!
10/30/2016
Smells amazing. I definitely have plans on purchasing the full size bottle.
10/25/2016
I ❤ every issey miyake i have. This one is light & clean yet seductive with a slight woodsy smell...its amazing
10/20/2016
L'eau D'issey Absolue is light and soft scent and it is good for any season and everyday wear.
10/18/2016
What smelled like a combo of floral and baby powder made for a really terrible mix. I really disliked this scent (for me). I pray I just got a bad batch because this was awful.
10/06/2016
love the way this perfume smells on me.
10/06/2016
Was nothing like what I expected. Did not like it at all. Gave me a instant headache.
10/04/2016
Very clean and airy
10/04/2016
It was OK but a little too musky and spicy for me...definitely looking for a lighter, sweeter scent next time.
10/04/2016
Smells amazing!!!
10/03/2016
Loving this, very nice smell.
10/02/2016
Light and soft scent! Great for everyday wear.
10/02/2016
Smells wonderfully floral and lasts a long time. My Fiancee begged me to buy the full size, he loved it so much on me!
10/01/2016
Love! Nice clean scent.
09/30/2016
This scent is EVERYTHING! I absolutely love it already. Definitely gonna be one of my staples.
09/29/2016
I so love my new Perfume, will definitely recommend this one too. Thank you!
09/29/2016
This scent is just ok in my opinion. I liked it at first but gives me a headache throughout the day. I prefer woodsy or spicier fragrances.
09/29/2016
I don't like it.
09/07/2016
Love the scent, lasts most of the day.
09/05/2016
Love love love!
09/02/2016
My perfume bottle does not work :(
09/02/2016
Very strong not sexy at all
09/01/2016
I love this floral sexy exotic scent
08/31/2016
I'm in love with this Sent!! its absolutely perfect!
08/31/2016
its amazing!!!!!
08/30/2016
Smells amazing. Like what heaven must smell like.
08/30/2016
I am so in love with this scent. One for my wish list to my kids/boyfriend for my birthday coming up. Thanks Scentbird! I hate buying perfumes that I cant smell. Some places don't even provide samplers before you buy. Thank God for Scentbird! I have already referred over 20 friends/family
08/30/2016
not working well for me and not as floral as I'm used to with other fragrances I've enjoyed by Issey Miyake.
08/30/2016
LOOOOVVVVEEEEEEEEE❤️❤️❤️
08/30/2016
i love this scent. I love the male scent and couldn't wait to get mine.
08/29/2016
One of my favorites
08/24/2016
Very light fragrance. I really like it.
08/24/2016
The notes are definitely on the lighter side. It's a perfect fragrance for an office atmosphere.
08/16/2016
I didn't hate this scent but I didn't fall in love with it either. It's a nice scent but not really anything memorable about it. Wouldn't purchase again.
08/12/2016
This perfume is amazing...it fits so well with my body chemistry
08/07/2016
Amazing scent !!
08/04/2016
AMAZING LOVE IT!!!!1
08/03/2016
It was too light, I did not like it at all!
08/02/2016
Love Issey. Never fails me.
07/31/2016
I've always loved this sexy yet clean scent.
07/30/2016
Very nice smelling scent. Long lasting, adult, sexy.
07/29/2016
I love this fragrance. It's very sensual.
07/19/2016
Me encanta su aroma
07/13/2016
Love this scent
07/06/2016
I have only been wearing this scent for about a week during the day. I love the floral mix and, although it isn't an overly sexy scent, it has a very mature feeling to the mix, so I might be saving this for an evening summer pick.
07/02/2016
Smells beautiful.... love this scent
07/02/2016
This is a nice scent sweet and light
07/02/2016
Love it! All their perfumes are just beautiful 💞
07/02/2016
Love, Love, Love it. I will be buying full size next month for my mother and myself.
07/01/2016
Great smell but doesn't last long. So spray liberally.
07/01/2016
I didn't even receive it yet it's pass due and now I'm about to be charged for the second scent. Disappointed!
06/30/2016
Smell light and flowerful.... I love it.
06/08/2016
Nice floral scent. I typically don't go for florals but this one was not overpowering like a lot are. The top notes are VERY strong but once they wear off, the scent settles in nicely. My only complaint is that it doesn't seem to last and I feel like you would have to apply more by mid-day to make the scent last all day.
06/07/2016
This one is my all-time favorite I had forgotten just how much I really love this fragrance it is elegant and timeless
06/07/2016
This scent is everything
06/02/2016
I was not a big fan of this fragrance. I think I like the newer one better.
06/02/2016
This scent take me back to the 1980's hot Florida days. It reminds me of Sunday mornings and my grandma getting ready for church with "Charlie" perfume and hard peppermint. Long story short drug store senior citizen smell.
05/16/2016
I am enchanted by this scent. Every time I wear this I get many compliments and questions about what perfume I'm wearing. The scent lasts and settles very nice as well.
05/04/2016
This is the best perfume that you all have sent me.
05/03/2016
I've had this perfume before, what I got it is NOT what Issey Miyake, it smells very weird, like a cheap imitation. VERY DISAPPOINTED!
05/02/2016
I do not like it
05/01/2016
Beautiful! Very similar to the original but the honey note softens it and warms it up. Perfect for spring days! A definite ein.
05/01/2016
As always I love everything Issey
04/28/2016
Reawoken my senses. What a wonderful combination to create this scent that is intoxicating and sensual.
04/28/2016
Very intoxicating. Sensual. My senses reawakened.
04/26/2016
Truly gorgeous scent - both sexy and respectable. The jasmine, honey, and vanilla come out most for me, harmonic but not overwhelming. Will be buying!
04/15/2016
A sexy light floral scent. Love it
04/15/2016
A sexy light floral scent. Love it!
04/11/2016
Too floral for me. It's something my mother will love.
04/10/2016
I never really liked powerful floral fragrances. I am a citrusy, sweet, and soft type of fragrance wearer. This perfume is very floral and I am still trying to determine if I like it. My son who is 7 loves this scent so I am going to try to wear it more to see if I like it. The initial scent I smell is something like gardenia.
04/01/2016
It doesn't smell how I expected it to sell.
03/30/2016
Great fragrance! It's really lite and clean
03/29/2016
This is the perfect spring scent. I'm thrilled!
03/29/2016
I absolutely love this perfume, it is so sensual and sexy! It last all day!
03/29/2016
I love all things Issey Miyake! This perfume is awesome!
03/29/2016
This scent is luxurious and expensive!! I love that it is strong enough to last a long time with my pH, but it is sweet and warm and enchanting!! Love It!!
03/29/2016
I like it somewhat however I don't think j would purchase it a little to strong
03/29/2016
This is an ok perfume. I would only use this as a bed time scent.
03/29/2016
Love love love!!
03/20/2016
Love this perfume. I get compliments on it each time I wear it. My husband loves as well.
03/16/2016
Update-it grew on me:) still think it's a little heavy, but it's sexy, my husband loved it..
03/08/2016
This perfume reminds me of that body spray from the mid 90's flower power I love it very sweet and fruity
03/07/2016
This is one of the best scents that I have tried.
03/04/2016
LOVE IT!!! So Springy!!! Saving this one for warmer weather💐🌻🌺🌸!!!!!
03/01/2016
I really love my very first choice. This one is so clean and sexy too..
02/29/2016
I have allergies andd this sent did not bother me at all. It clean nice smell.
02/27/2016
Nice, scent..Jasmine and vanilla, sweet flowery scent..A little goes a long way, would not recommend going crazy spraying this one on:))..Spring scent I would say, fall maybe.. to sweet for winter and will be too overpowering on a hot(and sweaty) summer day..
02/20/2016
I expected something totally different based on a description... it's extremely heavy typical floral scent that doesn't seem to change the layers of sub scents. Just made my head hurt.
02/02/2016
I wore this perfume for my wedding ceremony. It was the perfect scent for this monumental occasion..... My husband really liked it. I think it's a little heavy to wear everyday, but definitely works well as a special occasion scent.
02/02/2016
My smell good is awesome I was really surprised when my husband said I have something for you I said what oh it's here yes and it is all that !!
12/30/2015
I was surprised how much I liked this perfume - it is hard to compete with my 3 favorites (Coco Mademoiselle, Boucheron & Tom Ford Violet Blonde) but it falls in nicely with all 3 of those scents. It is warm and sexy, it lasts well and it can definitely be worn everyday.
12/26/2015
Very floral. It actually smells pretty but it gave me a headache.
12/12/2015
It's a pretty perfume. I don't like it as much as the original L'eau D'issey, but it is a nice soft scent.
12/01/2015
Very classic scent!
11/24/2015
Not the best but it's nice.. every now and then.
10/31/2015
Love Issey!!!!! 😍💕
10/30/2015
I guess I wasn't expecting it to be so literally Jasmine. A little too must Jasmine white powdery smell its sweet its nice just not me.
10/23/2015
A little too musky and spicy for me. I want to like it but it is just a TAD too old lady for my taste :( I usually LOVE all Issey Miyake this one is just not a winner.
10/01/2015
This is a lovely scent, it is floral with a kick off something spicy as well. I think it's perfect for fall/winter as it's a little "heavier" than a true summer scent for me.
09/18/2015
Love the male version (Light Blue) and decided to try this one. The scent changes as the day goes- became more floral. I received many compliments...am on the fence if I truly like this version
06/23/2015
"Got this as my first month, and I'm terribly disappointed. Smells like an old lady perfume for sure. After it's on for awhile, the muskiness comes out more, but the floral notes combined just do not work with my nose. I didn't get any honey or sweet notes in this perfume at all. If you're big on powdery florals, you might enjoy this, though. Definitely more of a spring scent with a hint of winter, plus a dash of funeral parlor. Had to wash it off because I couldn't take it. What a shame."
06/20/2015
"This smells familiar. If you like jasmine, this is for you. It's floraly but with a deeper note to it, almost musky. As it wears away, it becomes lighter and softer. I want to say this is a scent for an older woman. Also, one best suited for colder temperatures and for going out at night. It's lovely but not my favorite."
06/02/2015
Absolutely love this scent. If u like light soft scents you wil love this!!