Issey Miyake
L'Eau Bleue D'Issey Pour Homme EDT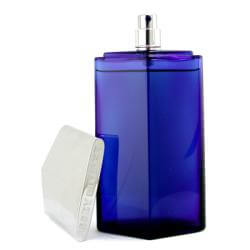 Get a 30-day supply of L'Eau Bleue D'Issey Pour Homme EDT
for
$
14.95
Notify me once this scent is available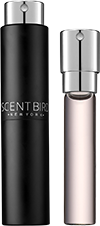 0.27 oz subscription

0.27 oz a la carte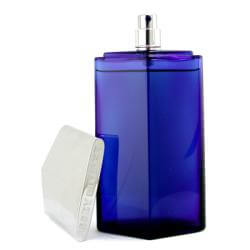 4.2 oz bottle
Share and earn free perfume
Notes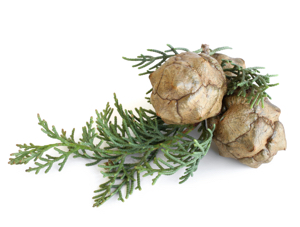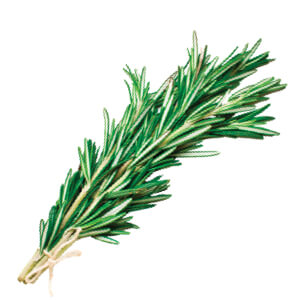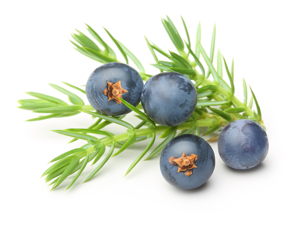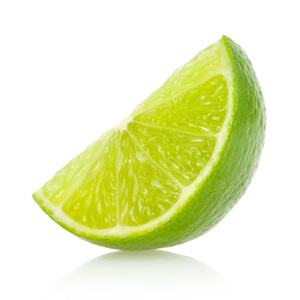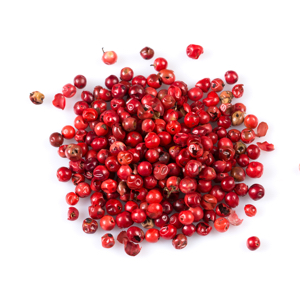 Description
L'Eau Bleue d'Issey Pour Homme by Issey Miyake is a Woody Aromatic fragrance with top notes of rosemary, lime, mandarin orange and orangewood. The middle notes are cypress, ginger, juniper berries, pink pepper and lavender and base notes are sandalwood, amber, patchouli, atlas cedar and oakmoss.
You may also like
L'Eau Bleue D'Issey Pour Homme EDT by Issey Miyake Reviews
11/10/2017
This is a new scent for my and is very pleasant. It's subtle and not overwhelming at all. Versatile too. Very fresh and clean.
11/04/2017
I didn't like this fragrance at all It smelled like a old man fragrance to me.
10/31/2017
Very Clean and stands out in a crowd. The reaction from people around the room is "wow, someone smells good, what is that".
10/30/2017
Last all day on skin but doesn't project. People have to be up on you to smell it. Smell itself was ok in my opinion.
09/21/2017
I love this scent. It is very clean an fresh smelling. Smells good for that night out on the town or on the way to work.
09/05/2017
Wow! Great smell! Very clean & fresh! One of my top five fragrances.
08/27/2017
It's just OK. It's too overpowering at first, even with just one spray. Don't love the dominant high notes, which remind me of bug spray. They do wear off and the lasting scent about 45 mins later is better; still not great, though.
08/24/2017
ironic...read someones review..old lady and bug spray combo....some scents tend to smell different on certain skin I believe......
08/10/2017
Loved it and love the svc. This fragrance has always been a fav of mine
08/02/2017
This fragrance will seem too spicy due to top notes when you first put it on, but the secret behind this cologne is that after 30-45 minutes, the mid and base notes will last and draw compliments.
07/12/2017
Cologne really smells good and it's not a heavy scent. It's a light scent that last a long time. Love it!
07/02/2017
Just noticed that this "wrote a review " form asks me to rate "so that other women know how to choose". Of course your sig other could buy your scents but this is "pour Homme". Fresh, clean and aquatic smell. I already had a favorite that I want to still wear frequently but this scent has me steady picking up this tester. I'm going to try a few more of Miyake's, so far I love two of his men's line.
06/12/2017
Smelled a little like bug spray, little old lady and flowers
06/11/2017
Love the subtle spicy smell
06/10/2017
My favorite cologne so far
05/27/2017
Nice flowery smell. Very light
05/01/2017
It goes on pretty strong at first but mellows out quite well. Very pleasant....refreshing smell. And this is a strong plus....last the entire day!! Excellent Very pleased
04/29/2017
This is by far the best issey made It's a little old but still is a good smelling cologne
04/29/2017
Refreshing summer/spring scent!
03/07/2017
One of my favs
03/06/2017
Got this for my husband, as I love Issey Miyake women. It's a great scent, it's a little strong for every day wear, but it's great for evenings or special events.
03/05/2017
Issey Miyake is classic sent for the ages! A definite must have for the fresh clean smell!
03/05/2017
Gotta love new smell goodz!
03/03/2017
Defintely a good scent and not over the top
02/04/2017
I LIKE THE ISSEY MIYAKE SMELLS. HOWEVER, THIS ONE WAS NOT LIKE I THOUGHT. I DIDN'T LIKE THIS ONE AND IT DON'T LAST....
02/01/2017
Delicious high notes
01/29/2017
Decent but strong pungent spice and herb smell. Almost too strong when first put on. Wears light all day.
01/06/2017
Amazing fragrance.
01/04/2017
Best scent!!!!
01/04/2017
Nice, clean, subtle scent that doesn't overwhelm those around you. Great for a small get together or the office. Definitely a good one for the warmer months or sunshine.
01/03/2017
I personally didnt like the scent of this cologne. Its one of those scents i like to call "grandpa's cologne". On the other hand the original one i loved it and already bought the big bottle.
01/03/2017
Loved it nice sexy sent
01/01/2017
This is very nice and clean smell. I like it!
01/01/2017
Great fragrance
01/01/2017
Very nice scent. That distinct Issey scent with a pleasant twist. Love it!
12/31/2016
Lovely citrus and spicy scent. Great fragrance.
12/31/2016
Love Scentbird!!
12/31/2016
Smells really good.
12/31/2016
Really like this scent
12/31/2016
Not really a fan. Smells to "old man" for me.
12/30/2016
Did not receive this Cologne
12/28/2016
The beginning notes are extremely strong at first. I space my spray out by a minute or two to let the first settle, then continue on. It smells great later on the shirts the morning after and a woman will definitely not forget this scent. It's finish is delightful and lingers long after. It ends herbal and spicy but with a slight sweetness to it that makes you want to smell it over and over again.
12/05/2016
Nice and pleasant long lasting
12/05/2016
Awesome all around sent.
12/05/2016
softer than what i am use too, but plesant
12/04/2016
Just wasn't what i was expecting
12/04/2016
I love dis one
12/03/2016
Love the smell.....
12/03/2016
Solid lighter blue.
12/02/2016
Awesome scent definitely buying this one
12/02/2016
I didn't like the smell on my body but smells good just spraying it
12/01/2016
This is a great long lasting scent
12/01/2016
Smells horrible
11/08/2016
Not original smells like something else:(
11/04/2016
It's almost too busy with all of the fragrance notes. I don't typically wear patchouli because it is always the overwhelming scent that sticks out to me. It didn't seem last long on me either.
11/04/2016
Very nice fragrance. Not heavy and very masculine.
11/04/2016
This is a strong one...almost feminine.
11/04/2016
Not good with the fancy lingo, but this stuff had a lasting scent that was noticeably different and pleasant. I will order more.
11/03/2016
Out of all I have tried. This is definitely my least favorite. Smell a lot like a woman's perfume. Just my opinion.
11/02/2016
I like the subtle fragrance after applying and the scent seems to last a long time
11/02/2016
I personally don't care for this scent, it's a bit bold.
11/01/2016
Of all the ones I've received, this is my least favorite so far. I prefer L'Eau over L'Eau Bleue
10/31/2016
i dont like it too strong
10/29/2016
This is one of my favorites, and I love it especially in the fall and winter months. It's subtle and fresh!
10/08/2016
Love the juniper/cypress vibe. Wish it was a tad longer lasting though. Great spring/fall frag. pretty office-friendly
10/08/2016
My love really enjoyed this scent. I also love the way it smells when he puts it on.
10/04/2016
Nice fragrance!
10/04/2016
More like an older man smell. Close to "brute"
10/04/2016
Absolutely Love it!
10/02/2016
Very nice , its got a mild spice with almost a light sophisticated citrus, suuuper fresh!
10/02/2016
Very nice fresh green fragrance - Cypress with hints of citrus and patchouli
10/01/2016
Strong start but very smooth finish that last throughout the day. Very good. My wife jokes that she smells me everywhere because she keeps getting whiff throughout the day. So it really stays with you
09/03/2016
More on the feminine side of the male scent spectrum, but definetly masculine. I'm not an expert but I'd say a little fruity but also spice.
09/02/2016
Not a fan. Smells like some sort of rubbing alcohol.
09/02/2016
Not my favorite of the colognes I've received. Something too floral for my taste.
09/02/2016
It was great but it had a slight kick to it that I'm not sure of yet
08/31/2016
Love trying new scents from scent bird.
08/30/2016
Best one yet I get compliments with this fragrance.
08/11/2016
A Balanced scent, I was worried the lavender might be strong but I really didn't notice it since I am not a fan of lavender lol. My female co-workers like ho wit smells on me so that is always a plus!
08/07/2016
Really like this cologne. Floral and clean and a tad sweet. Not overbearing.
08/04/2016
Absolutely loved it!!!
08/01/2016
Nice sweet fruit smell. Just not what I like
07/31/2016
Balanced scent. Great wear
07/22/2016
Smells really herbal. Smells like you are out in the garden or forest. Not terrible but not for me.
07/18/2016
LOVE!! Clean, soft woodsy smell, with a semi-sweet bright finish. This is my first scentbird, what a great start.
07/01/2016
Good scent. However horrible customer service .Defective atomizer, spills out. Contacted customer service still waiting for a response one week later.
06/29/2016
It's a nice soft scent different from what I imagine the first one smelled like
06/29/2016
Great manly scent, strong earth notes woody and leathery with a nice spice blend. Wife loves it!
06/29/2016
It smells good. More on the smooth side which is good. Lasts for a long time.
06/29/2016
This is nice an loud, love it
06/21/2016
smells better than anything I have got from scentbird. it is really amazing.
06/03/2016
This is definitely one of my favorite colognes now! This one is incredible and my girlfriend is all over me when I wear it!!
05/07/2016
I love Issey on my husband. He smells delicious all the time! Kita S.- Baltimore, MD.
03/29/2016
Love this for date night. Got just enough spice to it
03/29/2016
Awesome smell Would recommend adding this fragrance.
03/29/2016
This was a very light sent. Did not seem to last through the day.
03/29/2016
Not as fresh as I would like.
02/02/2016
My wife likes it and I like what more can be said
02/02/2016
One of my favorite
12/31/2015
Great smooth smell
12/30/2015
It is very good fragrance
12/21/2015
Not my thing at all I wanted the original Issey guess I got this my mistake.
10/29/2015
It's ok just not the one
09/22/2015
This scent made me feel confident and sassy in other words this was a good choice of perfume