Gucci
Première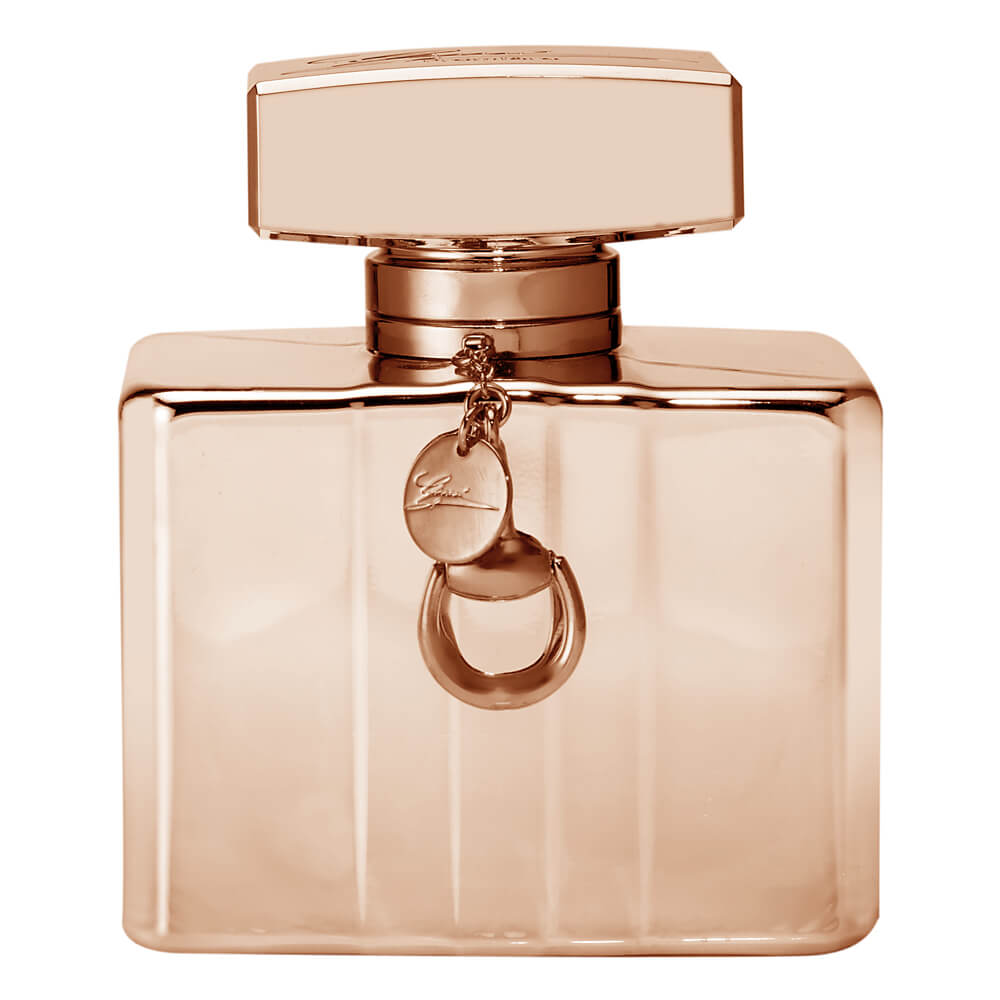 Get a 30-day supply of Première
for
$
14.95
Notify me once this scent is available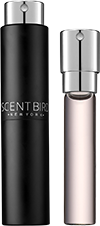 0.27 oz subscription

0.27 oz a la carte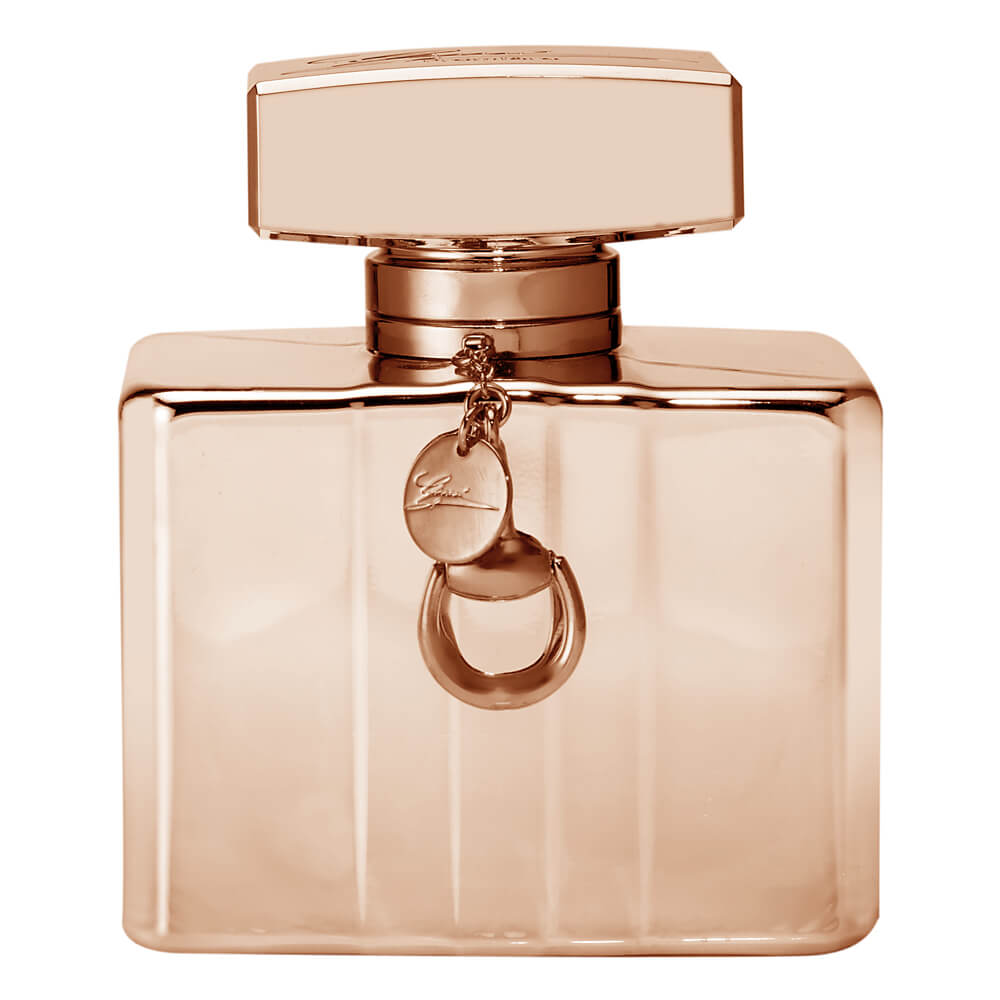 2.5 oz bottle
Share and earn free perfume
Notes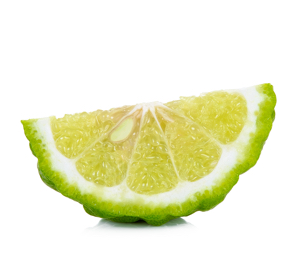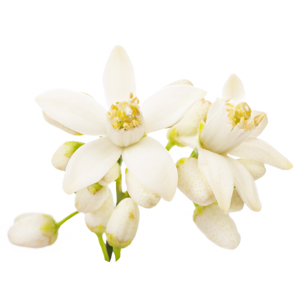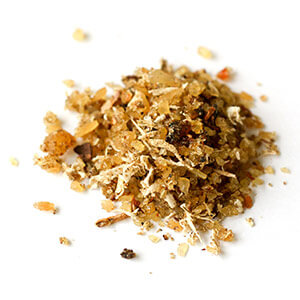 Description
Inspired by the beautiful gowns from the Gucci Première couture collection show at the 2010 Cannes Film Festival, this collection celebrates the star in every woman. Grace sits with attitude, beauty with power. Just as a leading lady graces the red carpet with her couture Gucci gown, every woman deserves her Gucci Première moment. The fragrance opens with the luxury and exuberance of a vintage champagne. A burst of effervescent bergamot fused with feminine and celebratory orange blossom conveys the heady excitement of the red carpet entrance. At the scent's core nestle, the brilliant white flowers of an intense bouquet, laced with a magnetically sensual modern musk. The timeless allure of the leading lady, the perfect balance of power and sensuality, inspires a collective captured breath. The fragrance's warm and indulgent foundation rests in a beguiling cocktail of subtly smoky leather and creamy balsamic woods that epitomizes absolute glamour.
You may also like
Première by Gucci Reviews
03/08/2017
I LOVED This smell!!
03/06/2017
Not my fave. Just ok
03/04/2017
I love is scent!!!
03/03/2017
Very mature slightly fruity smells great reminds me of Givenchy's irresistible a little bit.
03/01/2017
Love the smell
03/01/2017
Lovely. Next one will be gucci guilty
03/01/2017
Love it. Smells like gucci bamboo. Love them both.
03/01/2017
Love this scent! Very unique and long wearing. Super happy with this scent for a special occasion and/or date night!
03/01/2017
Omg I am love with this fragrance. I should've ordered it a long time ago!! Perfect for date night!
02/21/2017
Long lasting and a little bit goes a long way.
02/18/2017
Classic. Really clean simple scent
02/07/2017
I LOVE LOVE LOVE this scent!!!!!!
02/07/2017
This scent is beautiful and elegant. It is feminine without being overpowering. The lasting power is average, about 4 to 5 hours of wear time. This scent does not really fit my personality, so I would not personally purchase the full size, but i do think it smells pretty. I could imagine this being a very appropriate scent for formal events.
02/06/2017
Everytime i wear this scent i go to this place thats so sweet and calming. i felt sexy wearing it. i could see myself wearing it on a date or just an everyday wear.
02/05/2017
This perfume is perfect for fall/winter. It's warm but sweet; to me it smells like vanilla with a little spice. I love it! Only 4 stars for me because it doesn't last an entire work day on me, and I spray quite a few times.
02/03/2017
great smell i love my new perfume
02/02/2017
This is my third scent and it is by far my favorite. not too sweet yet not too musky it is absolutely beautiful.
02/01/2017
So far one of my FAVES <3 Stays on all day
01/31/2017
I love this fragrance very fresh floral and woody a hint of citrus but very elegant. I will buy the full size.
01/31/2017
First delivery loving it
01/23/2017
Fresh, floral, warm, woody..not offensive and would be a safe "blind buy". It opens with a cool burst of lime and hint of tart blackberry and fresh white flowers. It then mellows to a sweet orange blossom and a woody musk base. This is a very versatile scent..casual/everyday white floral or as marketed, going-out-on- the town, "ball gown" scent.
01/23/2017
Not one of my favorites. Wasn't a scent for me.
01/05/2017
I love it . It such a pretty smelling fragrance . Love love love it
01/05/2017
Very sexy and sophisticated. More of a winter fragrance, I think...would probably be too strong for spring/summer.
01/03/2017
I never received this one for the month of December
01/03/2017
I wore this over Christmas break and it's just a very acceptable fragrance. Just smells good but nothing wow or amazing about it. It won't turn anybody off- but it won't turn anybody on, either.
12/30/2016
This is my absolute FAVORITE perfume....sexy, classy and seductive all at once.....
12/29/2016
This one I tried in the store a couple years ago and loved but this time, not so much. Don't know if I've outgrown the scent or maybe it was a different Gucci. :( this one is too strong, not distinctive...kinda "older lady" smell. I couldn't imagine anyone saying "mmm what is that perfume".
12/29/2016
Smells good but doesn't last as long as I thought
12/29/2016
OMG!!! I LOVE THIS ONE. IT IS THE PERFECT COMBINATION OF SWEET AND CITRUSY. STRONG ENOUGH TO LAST ALL DAY BUT NOT SO STRONG THAT IT HURTS YOUR HEAD LOL. I THINK ITS THE PERFECT PERFUME FOR YOUNG AND OLDER PERSONS. I AM 32 YEARS OLD AND I LOVE IT.
12/24/2016
I was able to smell this scent in the store and i am so happy that I selected this perfume to try out. I smells great and last throughout the day. One of my favorites that I have ordered.
12/04/2016
Love this scent! I am a fan of Gucci Bamboo so I wanted to try this one and it is a great cold weather scent.
12/02/2016
Got my first Scentbird!
11/30/2016
Love this scent
11/29/2016
I love this perfume!!! It smells so good!!
11/29/2016
No compliments yet, and that's very important to me. I based my selection exclusively on the reviews for the first, and last time. I'm picking up a powdery note and that's my least favorite. I like clean and refreshing. Today was my first day, so we'll see.
11/27/2016
Ummmmmm completely obesssed ! <3
11/07/2016
Good scent just not something I would purchase as a full-size bottle.
11/05/2016
Smells really good! Its a little sweeter then i had anticipated but it is a very fresh and girly smell
11/04/2016
I love the perfume! Gucci did it again :)
11/03/2016
Love this scent!!
11/01/2016
me encanto huele delicioso
10/18/2016
Very beautiful fragrance. I got TONS of compliments. Indeed a sexy scent, not too fruity. LOVE this one.
10/07/2016
It is a warm sophisticated scent. A little floral and a little spicy. I get compliments when I wear it.
10/04/2016
I never got my perfume.
10/04/2016
Pretty strong but ILOVE IT!!
10/04/2016
Floral but Not too floral which I like. A good fragrance to get if you want intense but not too intense.
09/21/2016
I LOVE THIS. This scent is very soft and very sophisticated you don't need much. It's very floral but not to much. If you are into soft, clean smells than this is for you.
09/20/2016
This has become one of my everyday go to perfumes. Its not to heavy or overbearing. It could be used for day or night time wear. I absolutely love it!
09/20/2016
The scent is soft but it doesn't last long
09/06/2016
So sexy and elegant!
09/05/2016
One of my new favorite scents
09/01/2016
I love this smell.. would be in my top 5 collection
08/31/2016
I love wearing this scent during fall and winter -- very sexy and date night appropriate.
08/31/2016
LOVE !!!!!! LIGHT BEAUTIFUL SCENT !!
08/31/2016
It's an nice smell just a little too strong I suggest to spray just a little trust me it goes a long way
08/31/2016
Love it. So classy. I can wear it anytime.
08/30/2016
I love this sent. It's sexy and clean.
08/30/2016
I ordered this perfume because a friend has this and I fell in love with it. . But my first impress of this, is that it smells completely different from hers? I'm hoping its Overly strong because some of it leaked out a little from me trying to pull the bottle out of the holder to see which scent they sent me...and not the perfume itself.
08/29/2016
I love this perfume
08/29/2016
This was my second perfume from scent bird. I picked it because it is slightly similar to my Burberry. Love it.
08/19/2016
Sexy and strong scent but it wears off quickly!
08/07/2016
One of my favorites. I tried this in a department store the first time I smelled it and just fell in love. Such a classy fragrance. It's a warm scent but light, perfectly balanced. I had a hard time determining the "notes" as nothing is really strong or overpowering. I'm obsessed. ❤️
08/06/2016
Sry, I meant to leave 1 heart.
08/06/2016
Intense is a fact in its description. Very floral and extremely intense and strong. Definitely NOT for me. In fact, it's giving me a migraine just smelling it. If you don't care for intensely strong floral scents, plz stay far away from this one.
08/05/2016
This scent is fantastic. Première is both bold and feminine. Perfect for a night out on the town. My only complaint is it fades very, very quickly!
08/03/2016
Wasn't what I thought it was
08/03/2016
This has been my favorite scent by far. It is very balanced and just smells amazing!
08/02/2016
Awesome! I love it!!!!!
07/31/2016
Such a sexy floral. I will be buying the full size. Very long lasting too.
07/29/2016
I'm in love with this scent!😍😍😍😍
07/26/2016
Love this scent, not too strong, but last awhile
07/16/2016
I love this scent! It is by far my favorite. It is very versatile as it is light enough to wear to work or just strong enough for a sexy date night with your love. Absolutely lasts longer than i expected stays until you shower it away. Love love love and would recommend to all.
07/06/2016
I really loved this fragrance... This get 2 thumbs up.
07/05/2016
Love this scent, very clean
07/02/2016
I love this perfume! I wore it during the day and didn't feel as if it was overpowering... Very sexy!
07/02/2016
I love the scent but I'm only giving it a 3 because I feel like the company waters it down. I feel like it should be stronger but instead it's very light and diminishes by the end of the day.
07/01/2016
I received my first scent from scentbird. I'm super excited it's my favorite perfume Gucci premiere which smells amazing. I love the cute twist case you receive with it as well, you slip your vial in and twist up to spray and down to carry. I am in love with this concept you can pick a new fragrance every month. I'm hooked!
07/01/2016
Love the scent.
07/01/2016
It's just ok. It smells good but the scent doesn't stay long. It has more of a body spray last to it.
07/01/2016
Love this scent. Very sexy.
07/01/2016
This is my favorite perfume if you like something that is very sensual this is for you!
07/01/2016
I love this scent. I've never worn it before and really like it. It's a clean scent that you can wear anywhere.
06/25/2016
Great feminine scent. This perfume is great for a date night or even the office. My only complaint is that the scent doesn't last very long.
06/21/2016
Nice clean and fresh scent, floral with a but of musk. Nothing really to unusual or special. Everyday wear to the office kind of scent.
06/20/2016
Love this smell glad I got this one and I would recommend it to others. My husband can't get enough of it
06/20/2016
Especially for the price of this full bottle it was not what I wanted at all. It smelled a lot older then the perfumes I tend to wear. I wanted to like this as I had heard great things about it but I didn't care for It at all.
06/17/2016
Ok....so while I like the scent it simply does not last. I had to keep re-applying so I could smell it let alone anyone else smelling it. This is my second Gucci scent and the first one, which was Gucci Guilty had some staying power because it was stronger, but this Gucci Premiere is weak in my opinion. Definitely glad I tried a sample and not the whole bottle!
06/14/2016
Warm date night scent that can also be worn all day!
06/14/2016
Lasted all day but I wasn't a fan of this scent.
06/09/2016
I love the way this smell. It last all day. One of several favorites....
06/08/2016
Smells real good
06/08/2016
My signature fragrance now
06/07/2016
I really like this one, so does the hubby!
06/05/2016
smells delicious. Definitely worth the purchase
06/03/2016
Absolutely love it and it is on the list to purchase!
06/03/2016
I absolutely love this scent. Very soft and clean
06/02/2016
Smells a little old-ladyish for my taste but I did get a lot of compliments. Lasted longer than most scents I've tried.
06/02/2016
So fresh and pretty
06/02/2016
To strong for me, smells great but just not on me. :0)
05/20/2016
I bought the Hollywood Diva Set! I gotten it to try the other two scents but really as a test!! It came with Gucci Premiere I currently own 2 bottles of it!! But wanted it to see if Scentbird was legit in its claim of selling Authentic Fragrances! It was, Scentbird passed my ridiculous test!! I enjoy the set very much
05/17/2016
Loved the smell...if only it lasted more than 10 seconds. fail
05/05/2016
Not what I expected.. I like fruity scents and this is definitely not fruity.
05/04/2016
Wasnt the best to me the smell wouldn't last long on me and I wasn't to pleased with how it lingured in me
05/04/2016
Perfect scent for a day or night out. Received so many compliments.
05/03/2016
I really like this scent at first was a little strong but when it mellowed down I couldn't stop smelling my hand. Very nice and elegant!!
05/02/2016
I love it, goes with just about any look!
05/02/2016
I really like this one. It is very clean smelling and a little floral. I don't usually like florals very much but this is really nice. I wish it was a little stronger and longer lasting though. My daughter who is in her twenties says she has liked all of my scentbird choices so far, but this one is definitely her favorite. I think any age could wear this in any situation.
04/30/2016
Just sprayed it once but it smells amazing!
04/30/2016
Very beautiful scent... I will be purchasing a full bottle
04/30/2016
I got this in the 3pc Hollywood Diva Set as a Test! I already own 2 bottles of Gucci Premiere but wanted to see if the Scentbird fragrance was authenic or not! Well, I'm here to state it is legit! This was my 1st purchase and glad I did!
04/29/2016
It's a very sensual scent but not to sexy to wear during the day. I have worn it to work and it was not overpowering at all. I love it.
04/29/2016
At first when I put it on it came off really strong and overbearing but after about 5-10 minutes when it set, it smelled really wonderful. This would be a good perfume to wear at night or on a date. It your looking for something different I would say definitely give this a try!
04/21/2016
GUCCI Premiere is a VERY Classy fragrance. It gave me life:-) I love the smells, clean, powdery, and sexy.
04/20/2016
So I really love Gucci Guilty and I decided to try this one out because someone recommended it. Must say, compared to Gucci Guilty, I dont like this one that much. By itself its a nice sweet spring kinda fragrance. The kind that if you spray it in your hair, you will smell it when you wash it away. Staying power is fair.
04/10/2016
Suddently I am into strong scents. This one is strong and I love it. I got it in the perfume set and I haven't worn it as much as the others until I busted it out today. Apparently I have been sleeping on this.....everyone at church was fawning all over me asking what is that scent. I'd say this is good for work, but I also think it works for more upscale places as well.
04/10/2016
a little strong at first, but lightens up after a little while. ..the scent lasted all day for me, I would definitely add this to my collection of perfumes
04/08/2016
This perfume was ok, smells a little old lady-ish but just a little. I don't mind wearing it to work
04/08/2016
Love this sent. Got a lot of people telling me I smell good
04/08/2016
Love this scent. I have to keep myself from using it all the time!
04/06/2016
fresh and clean
04/05/2016
very nice but so light for me
04/04/2016
This is just not a scent for me
04/02/2016
Great scent! Pleasantly surprised!
04/01/2016
I really like this one.
04/01/2016
Absolutely loved it. Perfect light fragrance that had people asking me ,What is that scent? Would and did recommend to all
03/31/2016
One of my favorite smells.
03/31/2016
Nice but mature. As a 32 year old I see myself wearing this to special events and black tie stuff but that's it.
03/31/2016
I did not particularly like this for me. It had that old lady smell, although very slight. I gave it to my Mom and it smelled so much better on her. It's not a bad perfume just not made for me.
03/31/2016
I like it but the smell doesn't last as long as others
03/30/2016
I don't want to rate this because Gucci just isn't my style - there is a common note or something in it that just isn't my jam. :/ Next month please!!!!
03/30/2016
This perfume was perfect for me. It was sweet enough and strong enough. It lasts all day like you would like.
03/30/2016
Smells so good
03/29/2016
I love it but it doesn't last very long
03/29/2016
I love this smell...great pick!
03/29/2016
Fresh and clean! Classic scent.
03/29/2016
I absolutely love this Perfume.
03/29/2016
I love it. Very original scent. Last several hours.
03/17/2016
I like this scent. It is versatile.
03/08/2016
A bit overpowering. Definitely a night scent.
03/05/2016
I love this scent! Soft but packs a punch...
03/05/2016
Loved this scent, light, and long lasting
03/04/2016
Both my fiancé and I loved this perfume, a bit strong at first, but once it settles it's perfect.
03/04/2016
Love it and it lasts ALL day!!
03/03/2016
I love this scent! It has a nice soft scent for everyday wear.
03/02/2016
I love this scent its clean and dreamy!
03/01/2016
Very soft smooth like smell I love it
03/01/2016
I smell so goooood. Really love this scent. 😉
03/01/2016
Nice scent but better suited for someone more mature. Heavily floral and lacking the freshness that I prefer in my fragrances.
02/29/2016
I love this scent.
02/29/2016
I really didn't like it at first. It had a weird musty smell to it but after about an hour it started to smell really good.
02/29/2016
This is amazing ❤️❤️❤️
02/29/2016
I didn't love it or hate it. It's OK. It's a little too musky for my liking.
02/29/2016
Love the musk notes! Makes me feel very sultry. Could easily be my go-to perfume.
02/29/2016
Although i enjoy this, if i had to choose, i would opt for gucci guilty. For an eau de parfum, the scent does not last more than a few hours. This is a great perfume for fall and/or work.
02/29/2016
It smells so good.
02/22/2016
This scent is very pretty and very, what I would describe as, ladylike. It is definitely floral with a hint of sweetness and subtle woodsy notes. To me, it definitely feels classy - something you'd wear to work or on a daytime date. It's bright and cheerful with just an edge of sexy. This isn't one I'd make my go-to or signature scent, but I may buy this in the future - definitely glad I got to try it out.
02/16/2016
this scent is great!
02/09/2016
Its different. Its strong at first, but it wears amazingly through the day. I spray some on my sweater for the first day and I continue to lounge around it in and I still smell it. I love it.
02/06/2016
This was a really nice scent.
02/04/2016
It was nice light scent just what I was looking for in a perfume. Con: It doesn't last long.
02/03/2016
SMELLS AMAZING!!
02/02/2016
Absolutely love this perfume!!! Very sexy and will cause alot of heads to turn with many compliments given.
02/02/2016
Loved this from the first spray!
02/02/2016
Smells good but it's a little stronger than I usually like
02/02/2016
I love this perfume my new favorite the only downside is it doesn't stay all day you have to reapply
02/02/2016
Not an absolute favorite but it is desirable. I do love that is has a hint of Bergamot and I am a fan of woodsy fragrances.
02/02/2016
It's smells good. I'm not wowed. It doesn't seem to linger long.
02/02/2016
I loved the scent. But it doesn't stay on me long! :(
02/02/2016
Not for me, very heavy and gave me an instant headache. It was very old lady smelling in my opinion : /
02/02/2016
Not a big fan of woodsy or heavy scents, however, this was okay! I do mean just okay. I like more of the cool, light, fresh scents. I love, love, love Gucci Bamboo...excellent.
02/02/2016
it is okay, not really a big hit for me. look forward to the next month scent.
02/01/2016
I love this scent! It is fresh, sweet and elegant.
01/30/2016
it makes me feel rich $$$$$
01/30/2016
Love the smell, it's floral scent but the scent doesn't last long at all which I hate. Other than that I love it
01/29/2016
Like it. Although I liked the original Gucci Guilty better. :)
01/22/2016
I really can't stand the smell of this perfume. I wore it for several hours to see if the scent developed into something more bearable but it did not. Thank goodness for Scentbird making it easy to try new perfumes without a commitment because I would have been very upset with myself had I have purchased a full bottle.
01/21/2016
Loved it, Gucci never fails with their perfumes!
01/20/2016
Loves this perfume for special occasions.
01/20/2016
It's sweet but not overly so with a hint of Oriental notes. Love the dry down but wish it lasted longer. I got maybe a 2 to 3 hour wear with this.
01/05/2016
The scent was nice but did not last more than 3 hours. The scent did not project well as I prefer strong smelling scents with good lasting power
01/05/2016
It came just in time for my birthday. I love it and my boyfriend loves it as well. Its a very grown and sexy fragrance and it also has good lasting power.
12/31/2015
Very fresh and clean scent. It makes me feel pretty! Must try.
12/31/2015
I got this one this month and omg. It smells so beautiful.
12/30/2015
Love this scent. Very sweet and light, not too heavy. Perfect to wear to the office.
12/30/2015
Love this fragrance! One of my favorites.
12/30/2015
I love this scent. Definitely adding to my list again
12/30/2015
I love it, is nice a little sweet, I really recommend this fragrance
12/28/2015
I didn't really like this one. Smells like an old closet to me. Not sure how to explain it but def not for me.
12/26/2015
This is my favorite so far! It's a fresh, somewhat spicy, floral but in a classy way. Premiere smells very expensive, and has a sense of maturity (without being old or heady).
12/22/2015
I liked this scent; it wasn't too sweet, or too strong. It smells classy, sexy, and sophisticated. My husband said it smelled expensive and that it wasn't too overpowering. I've already added it to my queue for a second time.
12/21/2015
Just received my first and I love this scent!!
12/10/2015
I like it! I recieved a lot of compliments
12/07/2015
I think what I liked best about this scent is the appearance and the styling of it. Because in the Scentbird tube, it's not that special. It's nice and I will use it, but it's just not what I thought the experience would be. I obsessed about this one for months, and now that I have it, it's just not all that.
12/06/2015
I've always been a fan of Gucci perfumes and this one is no exception! I absolutely love it!!!!
12/05/2015
Nice and not too strong
12/04/2015
This smells sooooooooo good! I absolutely love it! It isn't extremely strong but it definitely lasts all day long! I wear this everyday and at work. It is a very youthful yet sophisticated smell but i think that it would smell amazing on any woman of any age. The other day i took an Uber and my Uber driver told me that I smelt really good!
12/03/2015
Love this scent. It has all the elements I love.
12/02/2015
Great musky scent that isn't overpowering and is a perfect fit for the Holidays
12/02/2015
Love it. it's musky but not too strong.
12/01/2015
I got this mixed up with Gucci Guilty. I was disappointed because I didn't want my first perfume from scentbird to be one I did not like. Upon receiving the package I sprayed it and instantly fell in love.
11/30/2015
Beautiful, soft, feminine scent
11/30/2015
If you a granny; go for it!! Did not like this at all! My gucci Guilty was bomb, so I decided to try another😡👎🏾
11/25/2015
Love! Smells absolutely amazing!
11/19/2015
I love this. It smells expensive and sophisticated. To me it's a little fancy for day-to-day, but I love it so much that I don't care and wear it everywhere anyways.
11/16/2015
You must have!!
11/05/2015
Smells so so fisticuffs. I love it
11/04/2015
I absolutely LOVE IT!!!!
11/03/2015
Love this! Its warm and inviting. Perfect for the cooler weather. It has a medium silage and lasting power. 4/5 for me. I will buy the full size when I run out.
11/01/2015
OMG! When I say this is a must have fragrance, please believe me! This scent is so refreshing....you just have to smell it for yourself. The scent is long lasting and I have been getting compliments left and right. I am ordering a full bottle as we speak because I can not get enough of this incredible scent!
10/29/2015
Loveeeee it!!!
10/20/2015
Definitely enjoyed wearing this perfume! I could smell some woody undertones which I enjoyed!
10/19/2015
I loved the clean smell, it's nice and sokft not too loud.... I would totally recommend this to someone who likes soft clean smells... 😊
10/16/2015
Could be stronger... Expected it to be less clean.
10/02/2015
I loooveeee it
10/01/2015
It really good one.
10/01/2015
I love the nice subtle scent that it is. It's just not what I was expecting is all. Nice fragrance.
10/01/2015
smells like something someone over the age of 50 would wear
09/30/2015
Love this scent!!
09/30/2015
This smells nice, its a little too clean for me maybe... I like warmer scents
09/29/2015
Loved my Gucci. I want to try something more floral now.
09/29/2015
IT SMELLS AMAZING! I'M GOING TO ENJOY SCENTBIRD! THANK YOU!
09/29/2015
Love it! Super sexy and lasts long!
09/29/2015
Really love this fragrance. The scent smells awesome. I think is a very sexy scent that can be can be worn every day. Will definitely purchase full size!
09/21/2015
Love this scent. Very feminine
09/12/2015
Perfect scent for office wear. Not too overpowering with just enough longevity to get one through the day.
09/08/2015
It smells awesome, it just don't last. Bummer!
09/03/2015
This scent is pretty good. Seems to last well, and smells very nice, just not exactly what I was hoping for. I think it is a bit too floral for my liking. I would not buy a full bottle, but I would use it fairly often if I already had it.
08/30/2015
ThIs a very nice subtle scent. I like it but wouldn't say that I would purchase it again because it has no staying power. If you don't mind reapplying throughout the day this is a scent for you.
08/30/2015
This scent was alright. It just didn't seem to work for me. I think I will just stick with Daisy Dream by Marc Jacobs!!
08/29/2015
LOVE it! Nice, light scent. Stays with me for sometime. I would definitely recommend.
08/29/2015
The perfume was soft enough for me to wear.I just like a little more softer.
08/17/2015
I'm really surprised how much I love this scent.
08/17/2015
I'm really surprised how much I love this scent.
08/04/2015
Received this scent for the month of july and I absolutely love it.
08/04/2015
Love, Love , Love this!!
05/29/2015
im currently enjoying this scent it brings back memorys.
04/13/2015
I'm very fickle when it comes to perfume but I have bought 2 big bottles of this and 3 purse size spritzers.
04/10/2014
"I put it on and went to a party. When they gave me a hug hello, they all said "you smell so good!"--hubby is picky and he loves it, too!"