Gucci
Made to Measure EDT Get a 30-day supply of Made to Measure EDT
for
$
14.95
Notify me once this scent is available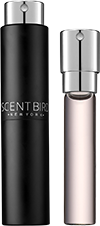 0.27 oz subscription

0.27 oz a la carte 3.0 oz bottle
Share and earn free perfume
Notes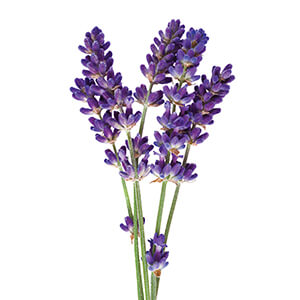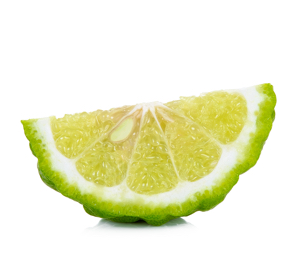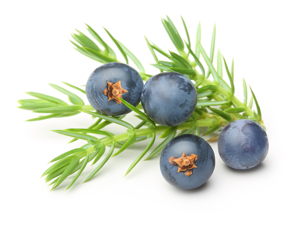 Description
The Gucci Made to Measure fragrance is intensely masculine, created for the man who demands the very best—a man whom others aspire to be. It's inspired by the Gucci Made to Measure suit and specially crafted with the Gucci philosophy of attention to detail. The composition is oriental-spicy, "tailor-made" like an expensive suit. Its initial notes are accords of Calabrian bergamot, Tunisian orange blossom, French lavender and aniseed. The heart is eclectic, spicy and textured, including notes of nutmeg from Sri Lanka, water lily, juniper berries, plum and cinnamon. The base is luxurious and sophisticated, made of labdanum, patchouli, leather and amber.
You may also like
Made to Measure EDT by Gucci Reviews
10/31/2017
I love this scent I was sent. Only down side is that it doesn't last long. It was shipped fast to me and I can't wait for the next one.
10/30/2017
I love this fragrance. I wish it lasted longer but I have no complaints. Will buy more 👍🏾👍🏾
10/11/2017
Good smells sweet but still manly doesn't last very long though good for hanging out
10/11/2017
Good smell sweet but still manly doesn't last very long tho good for just hanging out with friends and family
10/08/2017
Great scent. Not to strong, only need like 2 sprays and you're good to go.
10/06/2017
Love it! Will definitely buy the full size bottle. Such a clean, citrus, fresh smell. I just wish it lasted longer.
09/15/2017
Doesn't seem to last very long, but is great while it's there.
08/30/2017
I really enjoy the scent; however, it evaporates very quickly.
08/29/2017
Citrusy and classic smelling. I use this at work. Very fresh.
08/25/2017
I like this cologne so much that I bought the full sized bottle. It is a light to medium bodies citrus/floral cologne that is perfect for spring and summer. For me, this cologne replaced Dolce & Gabbana Light Blue and Versace Dylon Blue. I simply love it.
08/22/2017
smells great and lasts all day!!!
08/17/2017
Loved it great cologne. More of an a evening wear.
08/03/2017
Its GUCCI mane! :)
08/02/2017
This was the best cologne I've received yet. I would purchase the full size.
07/29/2017
This is the best scent i have purchased so far. Love this scent
07/09/2017
Great clean smell. Just doesn't last long at all. Didn't receive many compliments. It's just ok
07/08/2017
I love this scent, I love the Lavender and citris combination. Definitely a date night fragrance...
07/06/2017
It's a very positive smelling cologne,kinda citrus
07/05/2017
This has been one of the best scents I've received thus far, very clean, strong, and lasts for quite a long time (upwards of 8 hours on me).
07/05/2017
Great smell and enjoy all the compliments I receive when I'm wearing it.
07/05/2017
Yes I enjoyed my shipment, soft and settle smell
06/29/2017
The only issue I had was... from the date I actually paid for it, I feel it took way too long to get. If you pay for something it should be shipped out around the same time, then you monthly date should reflect off that date . I like the cologne, but it's not the very best but that's what I signed up for, so that's cool. I think the company concept is awesome!!!
06/21/2017
Light, sophisticated scent. Clean shaven and masculine. Would be good for day or evening.
06/13/2017
Great smell that is not to overbearing
06/12/2017
I love this scent its not to strong and it last
06/10/2017
Very Soft but noticeable
06/08/2017
Really great smell
06/06/2017
Very nice and smooth scent...love it
06/02/2017
I got this scent for my husband and I loved the way it smelled on him it has a nice subtle smell not too overpowering overall a good scent for men. He also loved the smell as well.
06/02/2017
The fragrance of the cologne is just right not to strong and not to light i really liked it.
06/02/2017
I love the scent it's one of my favorites but it fades too fast and has no staying power.
06/02/2017
I really love the way this smells about to buy me some of it
05/30/2017
Amazing smell. totally something that i would not pick in a store, but love the smell
05/27/2017
Great smooth/ sweet scent kindof girly
05/26/2017
Definitely enjoyed this scent. May get more of it later. A bit on sweet / flowery side but not too much. I would wear this for dates or nights out.
05/17/2017
really smooth and clean, classic gent.
05/11/2017
would make a really good scent for early fall.
05/11/2017
would be a really good scent for early fall.
05/11/2017
I like it. I think it would make a good early spring or early fall scent. A tiny bit on the musky side.
05/11/2017
No esta mal pero Esperaba algo mejor
05/05/2017
Is more of a smell for a older man (55-65) 2 strong for me.
05/03/2017
It was more of a smell for older men not something a young teen would enjoy
05/03/2017
Very clean smell, and masculine without being overbearing. Perfect for a night out. Note description is also very accurate.
04/29/2017
I really like the scent but it does not last on you for long at all!
04/29/2017
AWESOME!!! I love it and it last a really long time through out the day!!!
03/10/2017
My favorite scent so far! Light enough to wear in to the office but also a night out on the town.
03/05/2017
One of the best scents I've had so far. It's a light scent but it's strong enough to handle your day.
03/05/2017
It is great! I love it.. thanks
03/05/2017
Got some compliments using this one... I love it...
03/02/2017
Smells nice but doesn't linger very long compared to other scents I have tried.
03/02/2017
Smell magnificent
03/02/2017
Great fragrance, it's just weak and doesn't last long at all.
03/02/2017
My favorite scent so far! Fresh and light. Great for going out. Classic scent.
02/06/2017
Not crazy about it.
02/04/2017
It's a good nice evening scent. Not really and original scent. I personally like a fresher smell myself for the morning.
01/31/2017
WOW ..... Another great one
01/14/2017
Gucci and YSL rarely disappoint me this... for me wasnt a fave, i was torn at the time of purchase and went ahead with it... i gave it a shot for a month it never really clicked with me. I would recommend it for pallets attuned for it, lasts a decent amount of time has a classic feel to it
12/31/2016
Great fragrance!!! Got it for Christmas. You'll love it. Sweet and not to strong, will last all day. A++++
12/31/2016
A little strong at first, but smooth when it settles! Very Clean, Crisp!
12/31/2016
I love it ...every one that you guys sent have me so far..
12/30/2016
Perfect balance of sweet and wood aroma. Goes well with any season. Wear to date nights.
12/01/2016
Loving this scent definitely buying the full bottle
11/19/2016
This is a fairly strong scent that definitely grew on me to where now I absolutely love smelling it. It is very fresh and I would highly recommend.
11/04/2016
I love it, it's an amazing scent, can work for any setting, definitely a must get!! Add it to your queue, you won't be disappointed!
11/02/2016
I have never really enjoy many Gucci scents expect the women's perfume Flora, BUT this cologne is absolutely amazing! I knew from the first spritz that i'd be heading over to Macy's to purchase a full size bottle. This cologne has a fresh scent, subtle sweetness, and universal for work, or a evening out. It is not to strong which in an office setting if perfect as to to offend anyone. I'm truly surprised by this, and extremely happy i placed this one in my queue! I could stop my subscription for now and be content (until i'm out of my Macy's bought bottle).
11/01/2016
Masculine. Resembles Fierce by A&F but has a bit more maturity or complexity. Just wish they were labeled.
11/01/2016
Amazing accent very masculine without being over powering
11/01/2016
I love it. I like clean and fresh scents. This nailed it! Stays on quite a while and leaves a slight floral after scent.
10/25/2016
I am a woman and I loved this! I actually didn't realize it was a cologne until just now.. LOL. Not that it is feminine or anything, it is just such a pleasant scent I was able to wear it on myself! An excellent cologne for a man during fall or winter, I believe. I will be sure to add more Gucci to my queue!!! Very long lasting and of wonderful quality oils!
10/08/2016
It is a nice, soft scent that is masculine with a spicy scent. I really enjoy it so far!
10/02/2016
Very good and it last a long time, I recommend it
09/29/2016
Really like the smell it was awesome
08/28/2016
Love this scent, will be getting more
08/08/2016
Not a fan didn't mix well with my body chemistry.
08/05/2016
Really liked this smell. Good for date nights or the office. Scent stayed full day.
08/04/2016
Nice smell love it!
08/02/2016
this smells absolutely awesome ...have had lots of comments on it
08/01/2016
Great, attention getting fragrance.
07/30/2016
Very nice smell for men.
07/05/2016
amazing product was and is better then expected!!
07/03/2016
i am in love with this scent, and how everyone is telling how delicious i smell.. i have even informed a couple of people about the scentbird subscription.. very happy with this scent
07/02/2016
Great smell, but doesn't last all day. You may need a boost after eight hours.
07/01/2016
Exactly what the scent description says. I love it, wear it every day.
06/29/2016
Not quite what I thought
06/29/2016
Great smelling!
06/23/2016
Fantastic cologne, especially for date nights. I was surprised with how strong the floral notes came through but they do compliment the citrus very well. It's not my typical cologne therefore it's not my day to day but I do sport it when I go out with my partner when we're both dressed to the nines. It's a very floral, citrusy, classic and clean smelling cologne and definitely worth trying out.
06/02/2016
Awesome smell.....
06/01/2016
Smells nice and clean. Its a not too strong but lasts a good portion of the day. My girlfriend says it smell kinda like new baby smell lol whatever that means.
05/25/2016
got for my boyfriend & i love it. smells great on the skin. not too stong
05/06/2016
A bit feminine for my taste. Great scent though... just a bit sweet and floral-y for my taste.
05/01/2016
love the smell of this cologne. not too strong and last for awhile! I will buy this again. This was my first cologne from Scentbird and I must say I am very pleased with this company so far. Every man needs to try Made to Measure by GUCCI !!
04/15/2016
I got this for my son and he loves it, he was so happy to get it. I think it's ok. NOT quite what I expected it to be it's a little to strong and musky at first, but after about 20 minutes it settles down and has a pleasant smell. If he's happy I'm happy. He gets alot of compliments from the ladies😉.
04/02/2016
Although not a slightly stronger scent like Burberry, Gucci Made to Measure is perfect for those office setting where you're sitting in a cubicle surrounded by co-workers who may have an aversion to strong colognes. Light, citrusy and perfect for these surroundings.
03/31/2016
Loved the fragrance
03/30/2016
I really Like this
03/29/2016
Great smell. You have to try it. Very smooth.
03/29/2016
If you like any of the Gucci scents, this will be a winner! Its light enough for the office. Is not too strong for the gym, and has the perfect blend of night time sexiness.
03/22/2016
nice clean scent. Great smell. would definitely recommend for the collection.
03/15/2016
Sealed the deal with this one! Currently dating a girl who is addicted to this scent on me. Works well with my pheromones. She's happy, I'm happy. Just gotta leave it sprayed on a shirt for her when I'm away.
03/06/2016
absolutely loved it
03/03/2016
Soft clean seems like a day cologne.
02/08/2016
Love this one. One of my favorites.
02/03/2016
Great everyday scent-- pleasant but not overly bold.
01/29/2016
Fresh scent. Better for spring/summer time imo.
01/08/2016
Amazing smell! Absolutely wonderful! Only 1 drawback is That I wish the smell would have lasted longer.
01/04/2016
Quite mellow and a great smell.
01/03/2016
Excellent clean, fresh scent.
12/30/2015
I like the fresh scent.
12/30/2015
Absolutely loved it
12/30/2015
I really have enjoyed all the scents I have gotten and recommend them to my friends !!
12/30/2015
Perfect for me. Reliable easy to wear as most Gucci fragrances.
12/30/2015
Nice scent but takes a while to die down
11/24/2015
Top notch. My favorite one so far. A little strong when first put on but mellows out real nice. Perfect balance the different notes.
11/13/2015
love this scent. smells great from the moment you put it on. not too strong or overpowering. i have no issue wearing this all the time. its one of my favorite scents I've had in a long time.
10/29/2015
Light, clean, and fresh. Cannot ask for a better scent!
10/06/2015
Very nice. Not my favorite Gucci but enjoy it.
09/30/2015
Love it almost perfect