Gucci
Guilty Intense Pour Homme EDT Get a 30-day supply of Guilty Intense Pour Homme EDT
for
$
14.95
Notify me once this scent is available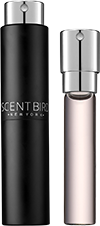 0.27 oz subscription

0.27 oz a la carte 3.0 oz bottle
Share and earn free perfume
Notes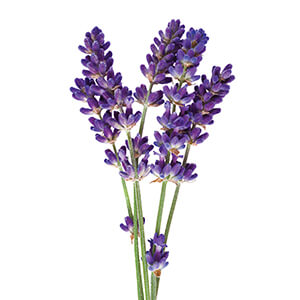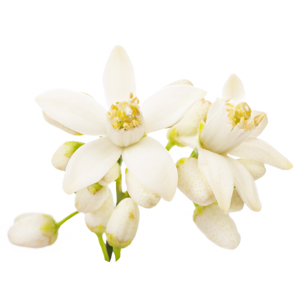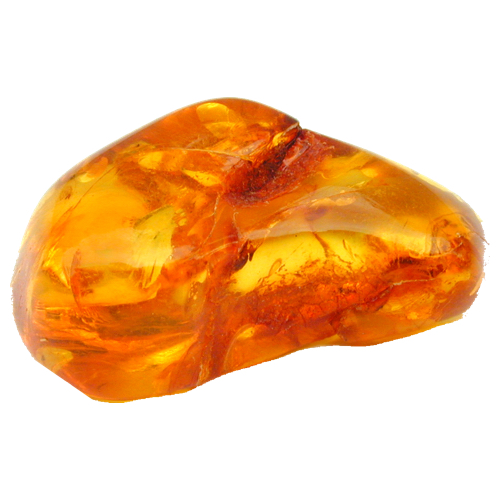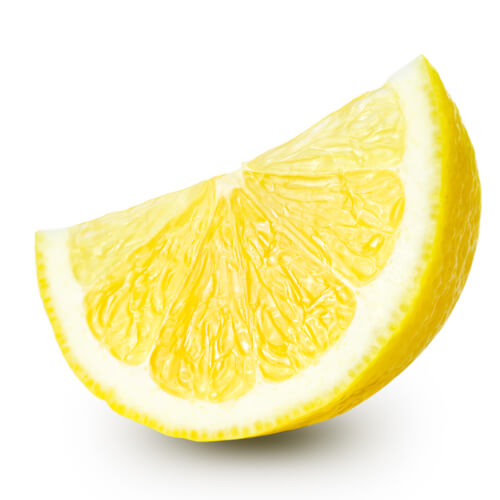 Description
An intensified olfactory experience, Gucci Guilty Pour Homme Intense adds a twist to Gucci Guilty Pour Homme, making it more provocative, more sensual. The top notes seize hold of the senses with an intensified masculinity. The amplified burst of lemon and lavender combined with biting new coriander note adds a more icy start to the intense scent. The herbal freshness of lavender in the middle notes melds with Orange Flower as the sensual play maker in the heart with a hint of Neroli reinforcing the crisp and masculine facets. The base notes of addictive patchouli and cedarwood's dry down have been enriched with dry amber and leather accents for a darker and more provocative trail. Intense Pour Homme is earthy, yet suggestively exotic and powerfully masculine.
You may also like
Guilty Intense Pour Homme EDT by Gucci Reviews
11/18/2017
Love the bottle it came in and I dont usually like colognes but the smell is perfect. Not too strong and not to light.
11/06/2017
First shipment from scentbird and we plan on getting a full bottle! Very happy to have found this service as there is just too much pressure from the local fragrance store (theres basically only one in our state)
11/06/2017
Selected for the man candy. Not as fantastic as Guilty Black but delicious still.
10/31/2017
Smells great at first but wears off in like 3 hrs
10/30/2017
Nothing special about it really. The fragrance is very mainstream.
10/24/2017
A wee bit dusty , nice and fragrant , like a vanilla sweetie bar
10/19/2017
This scent is amazing, clean and can be worn anytime. The scentbird quiz really did well. I never would I have guessed I would have liked this
10/07/2017
Great, seems to last really well reminds me of the old Burberry.
09/21/2017
This is the first time I let scentbird choose my cologne I love the choice the smell was awesome got a lot of compliments about the smell loved it great choice scentbird maybe I will let you choose the next set for next month been a member over a year no complaints love the club
09/15/2017
I have received lots of compliments from both men and women while wearing this cologne.
08/30/2017
This scent has always got me compliments and told I smelled like fresh air 😍💯💯💯 I plan on buying the full bottle. The scent is suddenly strong is you spray too much but if a couple sprays and you're golden.! I usually don't comment but this deserves full recognition 💯💯💯
08/26/2017
I would give it a 5 out of 5 but i didnʻt recieve it yet...the shipping takes way to long to get to hawaii...the scent is amazing i had it before but it was only a small sample bottle...like i said if the shipping was faster id give it a 5 out of 5
08/05/2017
I enjoy this sent very much. Clean and sweet. I ended up buying a full bottle.
08/05/2017
Wasn't happy with this scent maybe it doesn't mix or smells good on me, smells to flower on me just didn't like it
08/04/2017
Smells really good but a little to strong for me.
07/28/2017
Another Awesome fragrance. Dreamy!!!
07/18/2017
One of the best scents I've ever tried. Perfect for everyday. The wife loves it too!
07/12/2017
One of the best colognes I've ever tried! Will get again
07/10/2017
Very well made scent.
06/29/2017
This is a good cologne and smells really good in the bottle however just a little too strong on my boyfriend. I thought maybe the intense would mean we could use less and it would last longer but it does have a different sent and the regular guilty. I would prefer the regular.
06/10/2017
I ordered this one last month shipment came on time. I really didn't like the smell my girlfriend commented saying you have better ones lol. Kinda upset with smell and didnt last long not one of my fav
06/09/2017
GGI is one of my favorites. So when i had the chance to order it again I made it my first option. I get a ton of compliments when I wear this. And its a versatile scent. In a suit or dressed down it really goes well all around.
06/06/2017
Great seasonal scent. Light, with a bit of earthiness, and a step richer than most "sporty" colognes. Not too light, and certainly not too strong, which is what makes this scent good for the summer.
06/06/2017
This is the scent my wife enjoys
06/05/2017
It was s good scent just not amazing.
06/05/2017
I, personally, am not a fan of this scent but dang it, if every woman hasn't stopped me and complimented me on it or asked what it was called
06/04/2017
It is listed as a date night type of cologne but I think it is more suited in the casual category. It has a good smell but doesn't last very long.
06/04/2017
Manly. One of my favorite.
06/04/2017
It has a strong almost soapy note that sticks out to me. Very fresh scent. I received positive feedback. It's too spicey for my taste. I would recommend it however. Its a good office setting and date night scent
06/04/2017
It has a strong almost soapy note that sticks out to me. Very fresh scent. I received positive feedback. It's too spicey for my taste. I would recommend it however. Its a good office setting and date night scent.
06/04/2017
One of the best smells I've had the pleasure of putting on. This will get attention!
05/31/2017
Loved it. One of my favorites
05/29/2017
I still haven't even received anything
05/11/2017
Guilty Intense is a fresh scent, not overpowering at all. I received many compliments.
05/03/2017
Very clean, yet spicy! Not to overwhelming! Love it!
05/03/2017
Great! Gives a very nocturnalesque scent but still giving a warm and sexy vibe.
05/03/2017
Excellent choice for any formal evening, especially if you want to impress someone!
04/30/2017
smells good but its weak.. It doesn't last long at all.... As a matter of fact i am really thinking about closing my membership with scentbird......
04/29/2017
You can't go wrong with this one, smells amazing and I've received many compliments!
04/29/2017
Very strong scent. Love the way it smells.
04/27/2017
A strong, lasting scent that will get the attention of many. I like it
03/06/2017
i would not get it donot like
03/06/2017
I love it and she loves it. going to purchase the 3oz bottle
03/06/2017
Very Good one. A must have!!!
03/06/2017
Great scent, and I most definitely will be purchasing this!
03/05/2017
I like the scent but fades very quickly.
03/05/2017
This is a very weak scent that smells primarily like alcohol. It's really only perceptible at all when it's initially applied. I like subtle scents but my partner didn't even notice it an hour after I put it on! This was my first scent from Scentbird and I'm uncertain if these are authentic formulations or knockoffs? Let's just say I wasn't at all impressed by this first offering! Herme's cologne is exponentially more impactful than this fragrance. If the next one is this weak, I'll be cancelling. Good concept but appears not to be authentic products.
03/05/2017
Smells nice, but very common. A good summer scent, bright. Not as complex, intriguing or different as I prefer.
03/05/2017
My wife loves the sent
03/05/2017
Great sent that is not over powering. Women love the smell. I even got asked out on 3 dates because of how great it is.
03/02/2017
Love this one going to add it to my collection!!!
03/01/2017
Smells good. Doesn't last very long though.
02/23/2017
Many compliments and smells amazing
02/08/2017
I like the scent. The wife loves it. Gotten more compliments on this scent the others I have.
02/06/2017
Love the smell. Very fresh. It is a strong scent so a spray or two will be sufficient.
02/06/2017
it was ok kinda of strong i guess thats why its called gucci "INTENSE" lol.. I perfer gucci guilty.
02/04/2017
It was nice but truly for a man. I gave it away asap.
02/03/2017
It is nice but the smell fades fast
02/03/2017
very average. flowery... new-school.
02/03/2017
This is a nice fragrance, sent doesn't last as long as I expected. Still recommend.
02/03/2017
It is ok... Fades fast.
02/03/2017
It smells really good! Dont think about it, just get it.
02/03/2017
Excellent scent. It's a head turner for sure.
02/03/2017
Long lasting....distinctive smell...great for any type of event
02/02/2017
A awesome fragrance that has a clean scent with a touch of wood. Longevity is really good. I'm putting this in my collection. Lots of compliments!!!!
02/02/2017
Not bad a little strong
02/01/2017
Smells pretty good, my girlfriend seems to like it.
01/31/2017
I like this one. Nice subtle smell. Thumbs up.
01/31/2017
smell really good....
01/30/2017
Beautiful and elegant fragrance.
01/30/2017
Really fresh n sweet
01/29/2017
Very very good. Loved it , I've gotten loads of compliments since wearing it
01/25/2017
Good smelling cologne. I wouldn't recommend it's not to strong to the smell but is noticible.
01/24/2017
Its ok but does not last long...
01/23/2017
I've been with scentbird for close to nine months....ive received one order. No im not satisfied the scent that i did receive is very nice...
01/16/2017
Omg! Love love love...and so does my coworkers!
01/14/2017
This is not what I got ....... And I very much dislike the cologne that I received Not a great first impression of sentbird
01/05/2017
I haven't received it yet because shipment takes forever, But this one of my favorite scents. 👌
01/05/2017
love this!!!!!! i want the bottle
01/04/2017
amazing love it
01/04/2017
Beautiful and intense. Perfection so far!
01/01/2017
It's a very nice good smelling fragrance i loke it very much !
12/31/2016
Very nice. Last fairly well. Would recommend.
12/30/2016
Have not received my sample yet.
12/29/2016
Very good and the women that smelled it the first time I put it on ask me what it is all the time!
12/26/2016
This is, by far, my absolute FAVORITE fragrance. I prefer the "Intense" version because the projection and longevity are amazing. This is my signature scent. I seems like more of a night/date/formal fragrance, but its doable during the day. It may be a bit strong for an office setting, though.
12/17/2016
I really like this scent. Got several comments about it.
12/08/2016
Smells great just wish the smell lasted longer.
12/05/2016
Very rich scent. The kind I like. Great for the holiday season!
12/05/2016
Very Nice! Highly Recommend!
12/05/2016
This is an awesome place to get cologne.
12/03/2016
Great smell and very long lasting
12/03/2016
Very amazing smell woman love it
12/01/2016
LOVE THIS SCENT!! so many compliments on this one!
11/29/2016
very good scent great for date nights. the scent is very fruity. more of a night out scent than every day scent
11/11/2016
I really like this cologne. It's masculine but not over powering as long as you don't spray it heavily. A little goes a long way obviously.
11/11/2016
For some reason, the package never came to my house. I tracked it during it's time if travel, but honestly never showed up.
11/06/2016
It doesn't smell that good.
11/05/2016
It was great it smells very strong and like spices.
11/04/2016
It's awesome!!
11/02/2016
A very sweet starting smell that mellows out into a much fresher scent. It smells nice but it is definitely not a must have.
11/02/2016
did not like the smell
11/01/2016
I prefer Guilty over Guilty Intense. But it's still good stuff.
11/01/2016
This smells really great
10/31/2016
I love the scent. Great smell for date night
10/27/2016
Smells to much like a ladies perfume. To much lavender.
10/07/2016
I haven't received the perfume yet.
10/04/2016
Still haven't received anything :(
10/04/2016
I have gotten a lot of compliments and I love the fragrance that I got..I'm looking forward to the next one. ..thanks
10/04/2016
it's an ok scent, not my go to but ok
10/04/2016
I did not care for this one at all. Not a good 1st showing.
10/03/2016
Haven't received any cologne yet?
10/02/2016
I like it but it dosent seem to stay with me long
10/02/2016
Have a hard time describing this one, but I know it smells wonderful! It mixes well with my body chemistry. Will be getting this one again...
10/01/2016
This is one to buy, I have many compliments.
10/01/2016
Really like this one. I have the regular version of Guilty and wanted to try the Intense. It smells just a little different, but not in a bad way just more, umm, intense I guess. The only reason I'm not giving 5 hearts is because I kinda like the original better.
09/30/2016
It was for my husband. He liked it. He doesn't ever Express REALLY liking something. But he liked this one. I like it too but I'm upset because I didn't get what I had set to come☹️ I guess I'll have to go buy it
09/29/2016
To me it's just ok at best. It's not one that I would try again.
09/23/2016
Dope. Provocative nightime type scent. Enough subtlety to pull on the low and not be on front street.
09/08/2016
Sorry did not like this one at all
09/03/2016
I love this new scent smells good
09/02/2016
Did not last very long
09/01/2016
Very nice and subtle
09/01/2016
My son loves this cologne. He said he smelled sandalwood, but I think he was smelling the patchouli. He thinks it's the perfect date night cologne!
09/01/2016
I have NOT received it to give my thoughts on it, let me know what is up with that. Thank you Michael Lerma (210) 8110-9316 or email me.
08/30/2016
My 2nd favorite cologne behind Tom Ford!
08/30/2016
A little strong, musky smell like obsession by CK. Rate it 4 out of 10
08/30/2016
My favorite!!!
08/30/2016
My package that the bottle comes in was empty didn't receive anything! Cancelling my subscription!!!!!!!!!!
08/30/2016
I love it. Great fragrance!
08/26/2016
Very incense like. Smells like sandalwood. My son likes it very much!
08/11/2016
I am obsessed with scentbird to be honest and I even gave you guys a shout out on my website realreviewsbycj.com
08/06/2016
Seriously one of my new favorites!!!!!!!!!
08/04/2016
I absolutely love it
08/04/2016
Strong and last all work day
08/02/2016
Thanks i like this one too keep. Up good work
08/01/2016
Just beautiful its one of my favorites
07/31/2016
Smells nice, received a lot of compliments!
07/06/2016
love i need another one
07/05/2016
Solid long lasting scent for sure. It's not over the top wonderful but it smells very good
07/05/2016
It has a great smell. But it doesn't last as long as I would like
07/03/2016
amazing smell, first time using this and I was very impressed.
07/01/2016
I love this cologne, im guilty as charged!
06/22/2016
My wife and I like this one a lot, and I could see myself buying a full bottle someday. More of a fall/winter scent in my opinion; definitely heavier than others. Most fragrances I own work well with 1-2 sprays per day. This one is strong enough with just one.
06/07/2016
Makes me want to do myself! Lol (;
06/04/2016
I love it but only for special occasions
05/08/2016
This is the perfect cologne for dates or for someone who wants that "intriguing" quality.
05/07/2016
Not bad, and not an everyday
04/30/2016
Love it!!! Highly recommended.....
04/29/2016
It smells incredible!!! This is my signature scent now. It smells really masculine and will sweep someone off their feet if they come near you. This smell is very strong, use wisely.
04/10/2016
THe scent DID NOT last very long at all. It maybe last about 1 to 2 hours for me. and that was at about 3 squirts. It was very strong at first. I wore it for easter to my parents house and the ride was about 1hr and 30min and when i got there i wanted to have my brother smell it cause he also loves colognes and i was trying to tell him about this site. but the smell was barely there. It explain the scent was clean like clean linen but not at all it was very peppery smell and kinda woodsy. So Im going to give it acouple of more months to see how the others are then if its the same im going to probably cancel. I mean the price isnt bad but its like your buying knock off cologne which im not sure if that what they are but just like to be honest with everyone cause a dollar is a dollar. And i hope everyone else is just as honest.
04/02/2016
Smell lasts for a short period of time.
04/01/2016
very clean smell
03/30/2016
it was okay I suppose
03/05/2016
Nice scent. A tad strong and wears off quickly
02/29/2016
love this on my husband
02/11/2016
Love the smell but feels weak... doesn't really last long. Has a fresh scent to it.
02/09/2016
Very nice scent, lasts very little. Not your all day kinda scent. Special occasion maybe not my favorite.
02/06/2016
Everyone loves this one! But they've loved them all so far!
02/03/2016
Very nice fragrance not to sweet not to spicy.
02/03/2016
i honestly liked the scent before much better this has a peppery smell to me
02/02/2016
Has a deep sensual fragrance, perfect for a night out with that significant other.
12/30/2015
This one is great... right out of the box, my lady found this scent most appealing.
12/30/2015
Good scent-not long lasting however.
12/17/2015
It WILL get you laid.
12/15/2015
Got this for The Boyfriend because Johnny Depp... I really like the way this one smells! Very nice!
12/05/2015
Really amazing colonge, will purchase more in the future.
11/25/2015
Perfect for work
11/02/2015
Very good smell.
10/31/2015
The scent is good but the longevity is poor. It only lasted less than 6 hours for me.
10/30/2015
Really an amazing scent but too weak
10/29/2015
Very nice smell, not to sweet
10/29/2015
I really like the smell of this cologne. Its light and airy, perfect for casual days or work. I've gotten a lot of compliments from women that I work with.
10/05/2015
I've smelled this before and loved it. Personally it is better than regular Guilty, somehow manlier AND lighter at the same time. Perfect daytime wear for work/casual days.
09/29/2015
smells masculine and spicy. lasts long and smells great the entire time you wear it!