Gucci
Gucci Pour Homme Sport EDT Get a 30-day supply of Gucci Pour Homme Sport EDT
for
$
14.95
Notify me once this scent is available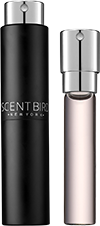 0.27 oz subscription

0.27 oz a la carte 1.7 oz bottle 3.0 oz bottle
Share and earn free perfume
Notes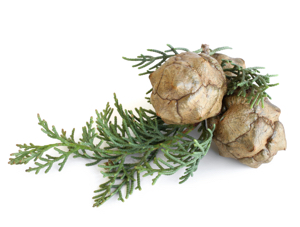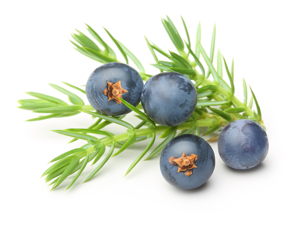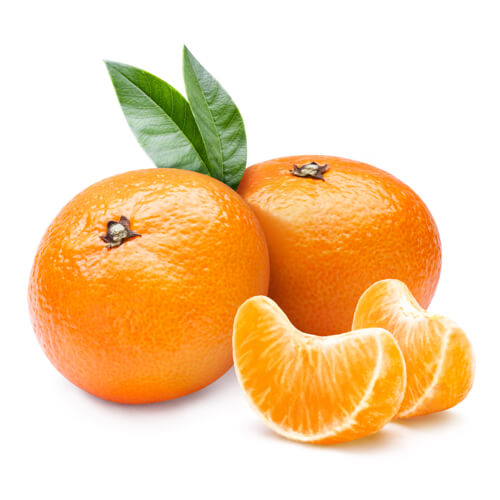 Description
This fresh addition to the iconic franchise is tailored to the active, "on the go" Gucci man. The easy-to-wear, casual fragrance features crisp, citrus aspects that channel the energy of active, outdoor moments. Top notes of mandarin, grapefruit, and cypress create a burst of freshness. A heart of cardamom, juniper berries, and fig offers a bright, aromatic twist. Woody base notes of patchouli, vetyver, and ambrette seeds underline the essence with naturally magnetic appeal.
You may also like
Gucci Pour Homme Sport EDT by Gucci Reviews
11/06/2017
Gentle, light scent which is refreshing and crisp. Highly recommend this Gucci cologne
10/31/2017
Fast shipping. Love the idea of a small very tasteful case to keep on your person or in your car. GUCCI pour Homme sport is a great smelling Cologne but it's a very suttle light scent that is in no way over powering. Very satisfied with this purchase. Can't wait for my next shipment.
10/30/2017
Smells really good
10/30/2017
Smells really good
10/12/2017
I really like the smell of this. I typically find colognes to not be strong enough for my likings and do not last very long on me. This one seems to do the trick though.
09/29/2017
Fragrance is little strong for me but it lasted entire day.
09/10/2017
Strong, deep fancy smell- but with a small high note through it. Like if the woods and a Ron Burgundy had a baby, but the baby had a cute smile. Go easy on it. Again, it's strong. Too much for work, date night.
07/06/2017
Very good dmelling /strong scent and well worth buying the larger bottle
06/29/2017
Scent didnt last very long. Nice smell but not a big noticed difference.
06/04/2017
This Gucci Pour Homme sport it has to much veviter, and fig for me, not my taste!
06/02/2017
Wow! Great scent. Will buy a larger bottle of this. Not only did I like it, I got several compliments from many women.
04/27/2017
Smells great! Its subtle and masculine. It doesn't last all day however, otherwise its a great casual cologne
03/06/2017
I really liked this one and would buy a big one at some point
03/05/2017
Smell very good thank you
03/05/2017
Very good product cant wait till the next one
03/03/2017
Great, love the smell
02/25/2017
Very nice, a lot lighter than I thought. Good spring cologne
02/03/2017
This scent is very fresh and clean. It blended perfectly with my natural body chemistry and the Ladies loved how it smelled on me. It lasted long (even when placed on pulse points). I highly recommend this scent
02/03/2017
It wasn't as good as I expected it to be. I think I'll stick with Versace and D&G
02/03/2017
Overall the scent is clean with a hint of Citrus and base note of wood (Pachouli). This seemed best to wear when I was out with the wife. A clean smell but still manly. Cologne does last all day which is a plus.
01/31/2017
Little more "woody" than I had anticipated. Still a great scent but not for me. :-)
01/29/2017
Worst cologne ever it smells terrible to earthy and Woody
01/14/2017
This was a gift from a friend back when it was released, loved it mainly a fresh and clean guy but its citrusy/woodsy smell was great always got compliments on it reacted well with my chemistry would recommend for this that like the citrus hints
01/06/2017
Its a great overall scent when first sprayed on but in about a hour the scent dulls down that the only way to smell it is when someone is super close.
01/01/2017
I loved it but unfortunately my cat knocked it off the table and broke it the first day. The living room smelled good for a while
12/31/2016
Not to bad just not my style.
12/21/2016
Haven't received it yet???? Don't like the shipping cycle at all very disappointed at this time. Should not have to wait three weeks for my bottle. Seriously considering dropping my subscription
11/29/2016
Haven't received it yet
11/11/2016
Spray quit working. Can't use it
11/02/2016
Loved the smell. Clean and fresh, but still that manly Gucci scent.
11/01/2016
It was the best my lady loved it
10/29/2016
Its a pretty good scent. Definitely more woodys that citrus. The Cyprus and Juniper berries seem to be the main notes of the smell while the others take a backseat.
10/07/2016
Smells great the woman loves it too but doesn't seem to have enough staying power to last through a day of work.
09/02/2016
I'm not a big fan of Gucci fragrances but this one is definitely one that's desirable smells great. This one makes the list of fragrances I like so far.
08/30/2016
Light scent that last all day
08/09/2016
I did not love this one. Very little sillage and a short longevity, maybe 3 hours. It starts out with a strong citrus and pine flavor and dries down to a soapy scent. You need to reapply several times during the day or just skip it altogether.
07/25/2016
Loved this one!!
07/02/2016
Not a bad scent.....just not a favorite
07/01/2016
To much citrus for me. Not really for a tough guy like me.
07/01/2016
I just received malin goetz it smells great but im a man and i want something a little lighter on the nose.....but all in all it smells good.
06/30/2016
Very citrus/grapefruit forward, clean smelling, really nice :-
06/07/2016
Thanks! I'm smelling fresh everywhere I go now!
06/02/2016
Nice summer fragrance when it dries down smells even better not in my top 10 but very nice to have in collection
06/02/2016
nice fragrance.
06/01/2016
I did not get this product. I'm still waiting. : (
03/31/2016
Great scent! Works well for work and play . Couldn't be happier with this fragrance.
02/02/2016
It is great smelling
02/02/2016
Cologne was good. But not enough for price
02/02/2016
The colone was good not enough for the price.
01/23/2016
Just put it on and I love it, I'm probably gonna go buy it right now after this review.
01/06/2016
Okay Scent. Pretty strong but doesn't last long.
11/23/2015
Smells good wears off pretty quick
10/04/2015
Smells so damn good!!!!