Gucci
Gucci Pour Homme EDT Get a 30-day supply of Gucci Pour Homme EDT
for
$
14.95
Notify me once this scent is available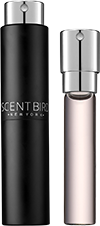 0.27 oz subscription

0.27 oz a la carte 3.0 oz bottle
Share and earn free perfume
Notes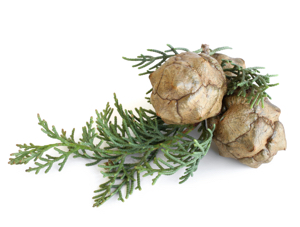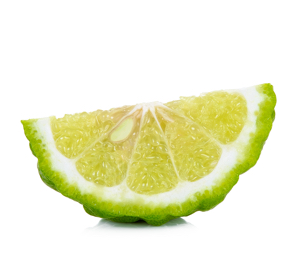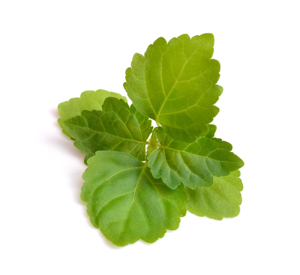 Description
With its warm, intense scent, Gucci by Gucci Pour Homme speaks to the powerful, sensual man who embodies the brand's rich legacy. The top and the heart of this essence deliver a smooth, crisp freshness with a touch of cypress and calone. Violet and bergamot create a masculine floralcy for natural and timeless appeal. A unique heart distinguishes the scent and intensifies its character with incense, leather accord, and a subtly sweet note of tobacco. Amber lavishes the aroma with a warm embrace of longevity and depth, while black pepper adds hints of sparkling effect. The base is completed with woody layers of patchouli, cedarwood, and amyris.
You may also like
Gucci Pour Homme EDT by Gucci Reviews
11/10/2017
This is my favorite scent and my continual go-to.
11/10/2017
I wasn't really sure how I'd like Gucci Pour Homme EDT. It has a surprisingly unique scent but the EDT keeps it from projecting well or lasting more than say 4-5 hours. Overall, it's a masculine scent and wears consistently. A good fall scent.
11/08/2017
Not as fragrant as I like. Not long lasting either.
11/03/2017
I would know what my October scent smells like cuz I haven't received it. In fact I've been receiving my orders a month behind.
11/02/2017
I absolutely loved this fragrance. It made me feel more confident and I got complimented on it a LOT. Definitely one I would order again.
10/29/2017
Amazing scent my wife loves it!!
09/05/2017
I like this cologne. Not one of my favorites but gets compliments from everyone. Very classy smell.
09/04/2017
I feel like this might be one of the weakest colognes I have ever had. I have had compliments on much cheaper colognes and I'm not sure from the time I put this on if anybody knows I am wearing it. It smells great out of the bottle but I am ready for next month's shipment today!
09/03/2017
Very sexy. This is my favorite perfume that I've ever had. Can't wait to try it again!
08/29/2017
It's a nice light scent for the summer.
08/24/2017
This is an all time favorite, I love it.
08/17/2017
I think I found my favorite.
08/06/2017
Great scent. Classic yet modern too. I am enjoying it.
07/29/2017
Can't be specific with notes, but I enjoy this scent, it will last the entire day and smells great. I doubt younger people will like it though. More of a mid 20's scent. Could be used daily, but it seems a little more of a date night cologne.
07/12/2017
Service is bad. Cologne is good. I'm just buying a full bottle, and not have to deal with issues every month.
07/05/2017
Nice woodsy scent. Not overpowering and very clean.
07/03/2017
Really love the sent. Very fresh and could wear it with everything. Only downside would be the sent doesn't last all day
06/24/2017
Rich top notes and mellow dry down. Elegant and not overpowering. Love
06/15/2017
Not a fan of the spicy top notes. After it settles it's much better. The base notes are masculine and much more manageable. I recommend applying at least 30 mins before leaving out!
06/11/2017
I LOVE this fragrance! I picked it out for the man in my life, and he loves it too. I've noticed that it does smell a little different on different people. On the guy I gave this to, it smells very sweet and floral but in a manly way. On his dad, however, who came and tried it one day, it smells a lot more spicy. You can smell the more woody notes when he wears it. It still smelled good that way, just different. To me, that says this cologne mixes with the scent of your pheromones to make a unique scent just for you. That's how I see it and I think that's pretty cool.
06/08/2017
First time getting a GUCCI and I love it. Smells go good on a date night. 5 STARS! #gucci
06/04/2017
Wouldn't know, I never received it
06/03/2017
Very nice scent..i like it
05/31/2017
Too spicy at first. It's ok. I'm more of a fan of the citrusy colognes. Some may like it but to me it almost smells cheap at first.
05/27/2017
My last couple of choices were duds, but I really like this! Goes on strong at first but mellows out as the day goes on. My wife likes it which is always a plus!
05/23/2017
Many compliments on this one very nice.
05/12/2017
It's just okay. Very light fragrance. Not overwhelming. I got one complement at work for it. I'll keep looking for "that" one scent.
05/04/2017
I LOVE this cologne on him! Nothing beats his Tom Ford Grey Vetiver but this is absolutely delightful on him. His words: Yeah, it's nice. LOL This is why I write the reviews.
05/02/2017
I have not received a bottle yet/
05/01/2017
I never received it!!!!!!!!!!
05/01/2017
GREAT LOVE IT..
04/30/2017
It's ok not bad but not the one I need..
04/30/2017
This is a great investment!!! I love this Gucci by Gucci pour homme edt. As a first time subscriber I must say I was a bit weary not knowing how it works but after my first shipment arrived, I was pleasantly surprised by how fast it was delivered and the way it was presented in its packaging was unique and classy. The personalized handheld cartridge that it came with is one of my favorite features. I must say I wish the logo was more bold to the eye on the case. They have lots of very nice colognes to choose from not to mention their website was very easy to navigate and the questionnaire they ask to find suitable colognes for you was spot on for my choosing. I will definitely be continuing to use this program as well as pass along the word to my friends and family! & not to mention I get lots of compliments!
04/29/2017
Don't like the smell - very heavy
04/29/2017
Pretty good, doesnt last as long as I'd like!
04/25/2017
It's ok, strong but yet not...
03/09/2017
very nice smell
03/09/2017
LOVE IT AND LADIES DO TOO LOL.
03/06/2017
Love that Gucci, one of my faves.
03/06/2017
Great cologne it last a very long time and received lots of compliments.
03/06/2017
I would love to know how it smells, but isnt what you sent me. Its what I was exspecting though.
03/06/2017
Awesome smell not too, but leaves an impact
03/05/2017
I felt the fragrance was fake. The bottle looked straight of of China, & now I'm considering my memberbsip. The fragrance is just okay, but again is it real?
03/05/2017
Love it smells good
03/03/2017
really good everyday scent. got lots of compliments.
03/03/2017
Smells nice, not too over powering
03/02/2017
Cologne is very good. Have received compliments.
03/01/2017
This was the first cologne I received, and if was great!
02/26/2017
I love this scent because of it's full body. It has hints of woodiness and would be great for a date night or something later in the night.
02/20/2017
i really liked this one
02/08/2017
My FAVORITE scent for men, light yet seductive scent.
02/04/2017
It has a good scent but reminds me more of a classic cologne. It has that sharp smell to it for lack of a better description to me.
02/03/2017
great scent. especially around the office or the gym.
02/03/2017
I never got it
02/03/2017
Great smell, very woodsy but classy. Definitely something I'd wear on a date or just to work when I want to feel like I smell nice. Lasts a decent amount of time. Even when I think it's worn off people will tell me I smell nice, so that's a plus.
02/03/2017
Very Spicy! liked it!
02/03/2017
One of my favorite colognes ever!
01/31/2017
It's been almost a month that I ordered my cologne and I still haven't received it.
01/30/2017
Nice summer scent, light dry down gets a little flowery, overall good but doesn't last long, about 3 hours.
01/13/2017
I adored this on my husband! Warm, slightly spicy.
01/04/2017
Haven't received it yet😒
01/02/2017
Strong wood warm scent. Would not recommend for a younger individual. However a decent everyday scent.
01/02/2017
Definitely a Top 5
01/01/2017
Great smell! In my top 5
01/01/2017
Awesome cologne. Not too strong but enough to show off.
12/31/2016
It was a nice smell, just not for me.
12/31/2016
One of the best
12/31/2016
I received the same scent in November,it smells good,but a little strong for me.
12/31/2016
Smells very good
12/18/2016
Outstanding. Smells mildly spicy and woodsy.
12/05/2016
One of the best scents I've ever had period
12/05/2016
Nice for a night out with wife family
12/03/2016
Yuck way to spicey
12/03/2016
I love sent bird you get lots of choices I enjoy the perfume each month
11/29/2016
Love the way it smells, it's very fresh and spicy and woodsy but not too aggressive.
11/08/2016
It was ok the smell didn't last long but it started off well
11/03/2016
Relevant to this review is the fact that I'm a lady, but I do like masculine / unisex scents (like Commodity's Moss & Gin). This cologne is aggressively masculine at the outset, very cypress-forward on my skin with little else to recommend it or tone it down. It does err a bit on the "generic masculine" side, and could feel like a generic Axe deodorant scent to many. To remedy this, I took some perfume oil (whose only note is "sugared violet") and found they married quite well on my skin into a more feminine, softer scent--with that the sharp and aggressive edge softened to a bright, bracing scent, like the first breath of cold air in winter. So, with a bit of augmentation & layering, I found like quite wearable and fun.
11/03/2016
It is very nice. A mellow mood sent. Just wish the smell would say with me longer. It only stays with me about half of the day.
11/03/2016
I love this smell! It is light but amazing!
11/03/2016
Got my first Cologne....and it smells bomb! Can't wait for my next one next month to come through
11/02/2016
I love the Gucci scents. I'm always asked what is that cologne you're wearing by good looking woman.
11/02/2016
doesnt last long
11/02/2016
Long lasting fragrance with a rich smell. I like it and will order this cologne again.
11/01/2016
Slightly mild but good
10/30/2016
I just started this sent bird .I love the different types of perfumes you get from month to month .girlsn guys gotta try this you will absolutely love it
10/29/2016
One word. Sexy.
10/25/2016
I love it wow amazing!
10/04/2016
I love this cologne
10/04/2016
Great scent, I can always count on Gucci to deliver the best possible experience in a men's fragrance and they did once again.
10/02/2016
Love the scent, amazing dinner cologne
10/02/2016
I knew I would love this because every other scent is spot on....and I did.
10/01/2016
This was my "test" to see if they actually have authentic cologne. So far so good! Great stuff!
10/01/2016
I never got my cologne.
10/01/2016
Love the scent, would get again
09/30/2016
Awesome cologne
09/29/2016
This is a very pleasant smell. I'm very picky about my scents, and I'm not sure if I would buy an entire bottle, but would definitely recommend everybody at least try this scent out.
09/12/2016
Hands down this one is one of my favs since I've started my subscription!
09/06/2016
Favorite by far
09/02/2016
Smells Great !!!!
08/31/2016
WOnDERFUL Scent
08/31/2016
This is peppery but not over powering. Very versatile and definitely an everyday frangrance.
08/30/2016
Stuffs smells amazing , great site.
08/30/2016
Nice scent smells great
08/30/2016
It's my favorite!!!
08/06/2016
My favorite cologne
08/04/2016
Has a good strong smell but a little too much of perfume smell for being a guys Cologne
08/02/2016
It smells great but it was not 30 days of cologne more like 1 week I only got about 10 squirts out of the bottle
08/01/2016
Nice fragrance. Still smelled it on my clothes after 14 or 15 hours so has staying power.
08/01/2016
I enjoyed this scent even more then the essential fragrance last month. The smell was strong at first, but even after becoming nose blind to the smell the lingering undertones drove me crazy. I loved it and look forward to next months!
07/31/2016
It wasn't strong enough. You can't barely smell it
07/07/2016
Love this scent ! Would recommend and may may a purchase of the whole bottle.
07/05/2016
Great! Masculine but not over powering.
07/02/2016
Very good scent.
07/01/2016
My first fragrance and it doesn't disappoint. Good smell, not quite the notes that I love though.
07/01/2016
Enjoy the scent, but it doesn't seem to last on my skin.
06/08/2016
Smells awesome
06/01/2016
Smells more like rubbing alcohol. Disappointed.
05/18/2016
It may be a great cologne however it was not for me and not what I was hoping for at all. This is the first time however that I have not liked one of the products I had gotten.
05/07/2016
This smells great.
04/30/2016
Fresh clean everyday scent!
04/29/2016
It was ok just not my thing
04/28/2016
It reminds me of Axe.
04/27/2016
It's alright, a bit sweet, but it's good!
04/06/2016
Not my favorite honestly. Not a bad go-to scent for every day though. Not offensive or overpowering at all.
04/05/2016
It's decent it's not my favorite
03/29/2016
By far my favorite one yet.
03/09/2016
It smells terrific and it is not overpowering at all. However, it doesn't seem to last long.
03/06/2016
Smell was too bright for my liking.
03/05/2016
Amazing a perfect blend of sweet and spicy for men!
03/05/2016
Awesome fragrance!!!
02/26/2016
Fun, a little flirty.
02/22/2016
Smells great but is way more subtle than i was expecting. Very nice background scent, i doubt many people will know you're even waering it. Good for everyday use, nothing special.
02/08/2016
Perfection...never smelled better
02/05/2016
It smells great
02/04/2016
Love this smell!! Definitely sophisticated. Nice on a night out as well.
02/03/2016
It's an great brand but quality of product and smell isn't as manly as anticipated.
02/02/2016
Good not great. Doesn't last throughout the day.
12/30/2015
Really liked this one! More of a night out scent. Kinda sweet, can be used year round
12/03/2015
Scent is great, not too overpowering, however I wish it would last longer. You could seriously apply two to three times day if you wanted to.
11/24/2015
Nice clean and light scent with a touch of class. Not long lasting but also not overpowering, so it would be a good scent for everyday casual use.
11/05/2015
I might be buying the large bottle soon!
11/04/2015
The scent was nice, but faded quickly.
11/03/2015
Smells great, good for everyday wear.
10/27/2015
Smells good...
10/21/2015
I like It smells good
10/16/2015
Was a bit more basic than I expected
10/06/2015
It smells great! My wife loves it which is a huge plus 👌🏻👌🏻
10/01/2015
Strong spicy smell and lasts long!
09/30/2015
i liked the scent wish it was marked on the package. but very nice thanks.
09/29/2015
It smells good, glad I tried it, def a thumbs up