Estée Lauder
Sensuous Nude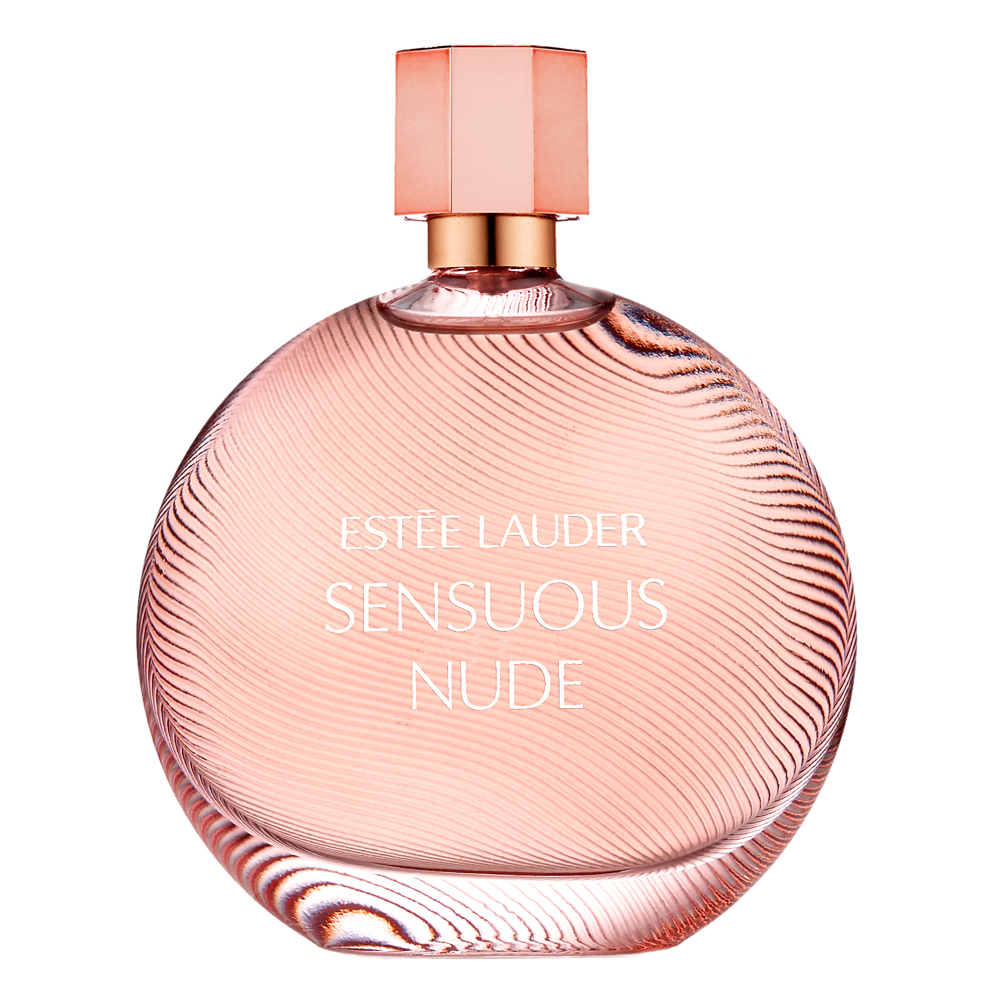 Get a 30-day supply of Sensuous Nude
for
$
14.95
Notify me once this scent is available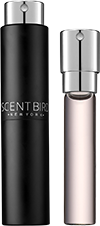 0.27 oz subscription

0.27 oz a la carte
Share and earn free perfume
Notes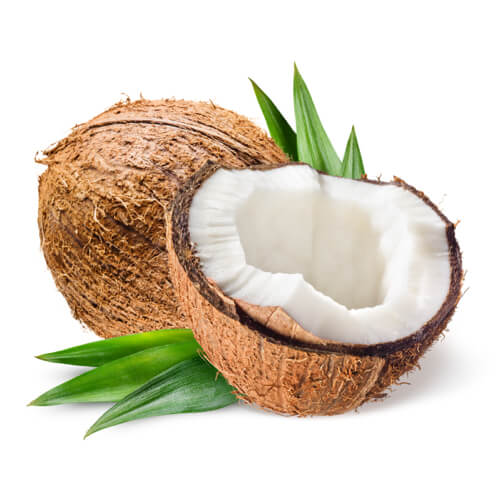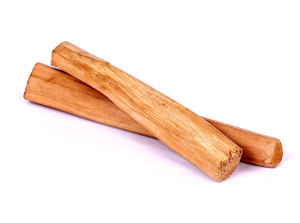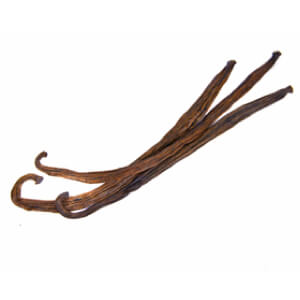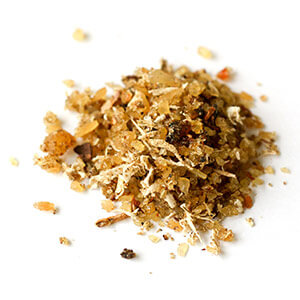 Description
Sensuous Nude is a new version of the original perfume Sensuous from 2008. The new fragrance continues tradition of feminine and tame compositions leaving a cuddling and honey-sweet trail on woman's skin.
You may also like
Sensuous Nude by Estée Lauder Reviews
02/27/2017
Awful! Undoubtedly a old lady/baby powder smell!
02/17/2017
I loved the scent. But, I am a fan of most Estee Lauder perfumes.
02/16/2017
After 30 days, I still have a full bottle. Not a big fan of it. Doesn't smell that inviting and it doesn't last long. It's boring. I may just give it away.
02/16/2017
This had more of a floral/powder scent. It was nice, just not what I had expected. Also, the scent did not last long.
02/06/2017
Awesome smell! Love it!!!!
02/06/2017
Love the scent when first applied, but seems to disappear quickly.
02/06/2017
I love Scentbird... great price, great smell and you can carry it everywhere.
02/05/2017
It's very warm and sexy! My boyfriend loves it! I may need to buy a whole bottle!
02/05/2017
The scent faded quickly. It was more rose-scented than I wanted an seemed to have an undertone that smelled a little like baby poo. I thought it was okay when I first sprayed it on, but I didn't like the way it wore over time.
02/04/2017
Not for me and the sprayer does not work :(
02/04/2017
Very soft & delicate powdery scent. I luv luv luv the smell of Estée Lauder's Sensuous way more than this Nude version.
02/04/2017
I love it ! Very soft scent not over powering at all I think this is a nice scent for work or everyday.
02/03/2017
Didn't really like the scent...The scent didn't last long..Just was not for me..
02/03/2017
Alittle to much musk of something. Loke it better after it sets on the skin
02/03/2017
Love my Scentbird this month was yessssd!!!!!!
02/03/2017
Too powdery and old lady smelling
02/03/2017
It was OK. Definitely not my favorite
02/03/2017
Nice......very soft smell.
02/02/2017
It smells do grown up
02/02/2017
Very soft and pretty
02/01/2017
I love the way this smells!
02/01/2017
LOVE, LOVE, LOVE this! I get compliments every time I wear it.
01/31/2017
Very very floral, I was hoping the scent would be a little more subtle
01/31/2017
Smells ok. Not in ❤️ with it.
01/31/2017
I love the perfume
01/30/2017
Perfect choice for me! It's sweet, sexy, and it lasts long. This is definitely one of my favorites. I am very pleased with this fragrance.
01/30/2017
Beautiful scent. This is a very wearable "powdery" scent with citrusy overtones that dries down to a beautiful amber-y scent. Really surprised I loved it so much. (You might LOVE Sexy Amber by Michael Kors is you like this. Sensous Nude is daytime wearable where as Sexy Amber can transition into a sexy night time or daytime scent).
01/30/2017
wonderful scent! gets a lot of compliments!
01/29/2017
Smells good, but not my favorite. The scent is too powdery for me.
01/27/2017
So far, I am enjoying this selection. It is a warm, creamy, yet light scent--another I would categorize as a "skin scent". However, I agree with others that it does not last long. This doesn't bother me much as it lingers on clothing, but I can see how it would be an issue with others; especially when purchasing a full bottle. If it lasted longer, I would rate this higher.
01/24/2017
I usually prefer floral and fresh scents but I've been looking for a strong scent for night outs. Unfortunately this did not mix well with me. It smells like an old lipstick... only plus is that it last hours and once faded away I got the scent of coconut whI would say it's something my grandma would wear. Next time I won't go off by the cuteness of the bottle.
01/13/2017
The overall scent was very empowering and sensual. I did find that this perfume didn't hold very long. I liked it, however I wish it would have lasted longer than three hours.
01/13/2017
Intoxicating scent, warm and inviting. Longevity disappoints
01/09/2017
It's a very warm and spicy fragrance. Delicious coconut and honey with a bit of spicy pepper on a charming vanilla and woody base. This perfume can be worn in all seasons at any time of day. Sillage and longevity is light to moderate.
01/07/2017
Sexi and sweet
01/05/2017
Love it, it's a little different than the original Sensuous, but still good.
01/05/2017
This is a nice everyday scent.
01/02/2017
Love this one.
01/01/2017
Its a wonderful aroma i cant stop myself from sniffing my wrists every minute thnx scentbird
12/31/2016
This is a feminine slightly floral scent with a powdery finish. I think it is really quite lovely but not necessarily a stand out to me.
12/31/2016
Young fresh light and floral
12/31/2016
I'm sorry scentbird fairies I do not like the fragrance at all ! I'm sure I'll like next scent better ! 👍🏻💕
12/31/2016
Love this scent. It's very warm and musky. Perfect for everyday wear.
12/31/2016
i have not received this as of yet????
12/31/2016
This has become one of my favorite scents. I always enjoy Estee Lauder fragrances <3!
12/31/2016
love it and it smells delicious
12/30/2016
I absolutely love it im ganna buy the big one
12/30/2016
I love the scent
12/30/2016
I've never tried an Estee Lauder fragrance, and I was pleasantly surprised. This is a soft scent that lasts for hours. Love it!
12/30/2016
I'm a longtime fan of Estee Lauder fragrances, and this one did not disappoint. It's a light spring/summer scent, it smells lovely and not too strong.
12/29/2016
Very smooth and smells very classy
12/27/2016
Very FEMININE! Sensuous Nude has just the perfect amount sandalwood. It's a gorgeous, rich skin scent. No matter how much I spray, Sensuous Nude is never "too much" makes me feel glamorous. Light smell. It is not overpowering.
12/19/2016
It's okay.. not my favorite
12/15/2016
Smells.good but to powdery smelling
12/06/2016
Smells just like baby powder.
12/03/2016
Wonderful strong smell when first spread then it wears off and becomes very soft! I still love it
12/03/2016
It smells good but it wears off quickly
12/02/2016
Loved it!!! Sexy and better for evening without being to heavy. My new fav!!
12/02/2016
Nice scent...slightly seductive but not over the top
12/02/2016
This is not for me. Very much smells like something that went bad after sitting too long.
12/02/2016
Very natural and soft smell something I would wear for all day. Love It!
12/02/2016
It's ok. This scent was a little more musky and matronly than I wanted.
12/01/2016
Nice warm scent. Not strong.
12/01/2016
It does smell good, but it's a scent you would probably pair with an older lady.
12/01/2016
I think the coconut and vanilla make this a cloyingly sweet, overdone scent. It reminds me of the 90's. And high school.
11/29/2016
Smells amazing!!
11/21/2016
Smells a lot like Victoria Secret's Heavenly. Soft and powdery but not overwhelming.
11/20/2016
I love this scent! It starts out sweet and fades to a rich woody smell with a floral lightness to it. It is elegant and sexy yet tame enough to wear during the day.
11/17/2016
It's a light scent.. Perfect for spring..
11/08/2016
Not a fan of the smell. Was hoping to love but not so much.
11/07/2016
Not my favorite.
11/07/2016
I have always had this perfume! I love it!
11/06/2016
I really love this fragrance! It goes on not to strong and it lasts all day.
11/06/2016
Great smell and last its not to strong and not to soft.
11/06/2016
very nice a good everyday fragrance.
11/03/2016
I loved this perfume it's just what I was looking for
11/02/2016
Love this scent....similar to the scent of Estee Lauder cosmetics. Reminds me of when I was a kid trying on all of my mothers make-up. Must have for everyday wear!
11/02/2016
I like it and my hubby really likes it !!
11/01/2016
It's ok, not my favorite!
11/01/2016
It's smells so good love it
10/30/2016
It's ok but not my favorite. It smells very strong at first. Them smells like baby powder
10/29/2016
Love this powdery scent. It's very soothing and sensual. One of my faves
10/26/2016
Love this scent! So soft and light. I would call this a cuddle scent-like you just want someone to snuggle up to you and slowly breathe you in. It's comforting but not in a motherly kind of way.
10/25/2016
Sophisticated, soft and has a slight powdery scent.
10/21/2016
Not a fan of this one. Too woody on me.
10/19/2016
Goes on really strong then as it fades has a very powdery type feel to it. The scent is for more of the mature audience in my opinion. Definitely not my style being 20. I managed to get this as a gift though and the full size bottle will be passed along.
10/08/2016
Love this scent it is warm sultry but not overbearing
10/07/2016
Smells nice but just a little too much vanilla scent for me. I will finish the vial but i won't buy the large size. Lasts half the day using usual amount of squirts.
10/07/2016
goes on strong but then goes to a lighter scent which i like. would purchase again.
10/06/2016
I love the scent of Sensuous Nude. It lasts all day long is yet still not over powering!!!
10/05/2016
This scent is awesome. I always get compliments when I wear this perfume.
10/05/2016
Smells a little like baby powder
10/04/2016
I like this light scent. It's not overpowering. Spraying more is very delightful. Smells fresh, light and sexy. I would recommend this fragrance.
10/04/2016
Smells clean, a bit powdery for me. The Guy likes it on me, though.
10/03/2016
Nope , This smells like a old lady . Just saying . Wasn't happy at all ! ESP for my first perfume:(
10/03/2016
This is the perfect size to toss in your purse for a quick spritz when you're out and about. The fragrance is perfect for the entry into fall. It's not too fruity like you would wear in the summer and not too sensual like you would wear in the winter. It's the perfect balance. Would definitely recommend this to any woman!
10/01/2016
Soooo happy I finally got my first perfume! The shipping was fast, the perfume smells amazing and the little velvet bag is a cute extra! Very very happy :-) I'm obsessed <3 <3
10/01/2016
I really like this perfume. It's not overpowering, a nice clean romantic scent.
10/01/2016
Love this scent. It is soft and sensuous just like its name. Would buy it again
10/01/2016
💖💛 The perfect date nite perfume 💖💛
10/01/2016
Love it!!! Suttle and sensuous. Light and fresh. Smells divine. My new favorite!
09/30/2016
One of my new favorites. I love scentbird
09/30/2016
Nice soft and sensual
09/14/2016
Love the soft and elegant scent of this fragrance. This was my first purchase from Scentbird.com and I must admit, I am extremely happy with it. Will definitely be investing into a larger size as well as more varieties.
09/05/2016
Love this scent, very soft!
09/03/2016
I was somewhat disappointed. But it doesn't smell bad. Just not strong enough for my liking.
09/02/2016
this fragrance is quite soft, subtle, comforting... kind of mom-smelling (but in a nice way)... at first it struck me so familiar and then i realized that it smells very similar to the old vaseline intensive care lotion in the yellow pump bottle (not a bad thing, i love that scent and i'm sure if they even still make that lotion, they've at least tweaked the formula)!?
09/02/2016
I love this scent! It's sexy in a soft, feminine, "I just wanna get closer cause you smell so good," kind of way. It is a powdery scent, which I like. One of my favorites so far.
09/01/2016
Love this scent. It has a powdery soft fresh smell.
09/01/2016
Was disappointed. Not what I expected at all.
08/31/2016
When I first sprayed this on I was immediately in love with this fragrance! I just can't get enough of it! I constantly smell my wrist and smile!
08/31/2016
Not a fan of this at all. Slight chemical-ish scent to it.
08/30/2016
My favorite. It smells.so.lushious
08/30/2016
It's a older more classic scent
08/29/2016
LOVE IT! I first smelled this scent in a sample from a magazine! So glad that I am with Scentbird, and that they have this perfume available! Very aromatic! Not strong at all. Sweet scent.
08/29/2016
I like this scent and feel if will be a good scent for the fall. Light and fruity.
08/25/2016
I love it, smells so fresh
08/23/2016
Didn't like this at all. Smelled like I'd spritzed myself with talcum powder.
08/21/2016
Just no it last for an hour and its very flowery
08/13/2016
This scent was soft and powdery. Good for daytime wear.
08/11/2016
It's just ok to me. I thought I would like it more but it smells a little too mature for what I like.
08/08/2016
I don't know how to explain the scent exactly, but I like it. Smells really good.
08/07/2016
I like it, however the bottle was to big to fit in the holder. So I can take it with me. :(
08/05/2016
I love the smell, but it doesn't last long at all. I'll put it on at home and by the time I get to work no one can smell it :(
08/03/2016
It's okay but I ordered Black Opium??? and received this scent instead... :((
08/01/2016
I didn't try this one yet
08/01/2016
I love the scent of this perfume!!!
08/01/2016
Love this very light fresh smell. Its super summer time pretty..
07/29/2016
Smells like baby powder not a fan.
07/16/2016
One of my all time favorites! This fragrance what brought me to this wonderful company! Estee Lauder does not make this in a roller ball size. So pleased with my first shipment!
07/08/2016
Great summer fragrance. Is not overpowering. It has a fun, beachy vibe with the coconut and soft florals.
07/08/2016
Fell in love with this fragrance. Sweet, floral yet light
07/06/2016
like it but do not love it.
07/02/2016
I absolutely love it. It smells so good. I can't really describe the smell but it's a little fruity but not over powerful. I wish it was bigger but I know these are just test samples but love it. Thank you guys
07/02/2016
Although I love many E.L. fragrances, I didn't like this one. It's a bit too powdery for me and did not smell great on me. Pretty... but not for me.
07/02/2016
Love this perfume! It's very soft and sensuous, not over powering and great for a date night or anytime wear.
07/01/2016
This is not a scent I would buy...kinda "old lady-ish".
07/01/2016
It was very powdery smelling. I don't like to smell like powder. It was not for me.
07/01/2016
This scent is very nice but very light - doesn't stay around long. I prefer a more robust spicy scent personally.
06/07/2016
Really liked this!! Smells great!
06/05/2016
Smells really nice, but only lasts about 30 minutes and then it almost fades completely away.
06/03/2016
Love this scent. Sensual and smooth.
06/02/2016
Nice fresh scent!
06/02/2016
Smell wonderful and fragrance lasts it does not disappear.
05/18/2016
I loved this perfume!
05/13/2016
At first I was disappointed and did not use it for a few days. When I did use it, I found it to be pleasant. However it is not anything special or unique. I will not purchase a full bottle. It is musky but not overly musky. It is not crazy sweet. I think it has bit of everything, kind of a mixed platter without too much sweet. It is not tangy or citrusy at all which is the type I prefer. Some people have described it as powdery. I do not think so. It is not very woody. I expected to be something like YSL opium (by the way, i HATE that perfume. Please do not take offense if you are an opium fan, we just have different tastes). It is not woody like that. It is normal "not much like anything" perfume with little sweet and little musk.
05/07/2016
Didn't like as much
05/06/2016
It smells like baby oil at first and the it sinks into your skin and you get a soft scent that has people asking what your wearing
05/04/2016
great short staying perfume
05/04/2016
It's OK. Kind of woodsy sweet
04/29/2016
Love, Love, Love this!!!! It has a soft powdery scent that's enticing. I can't stop smelling myself when I wear it!!!!
04/29/2016
Smells warm and inviting.
04/29/2016
Nice, smooth smelling perfume
04/26/2016
It lasts great on fabric. I love it (but really hope that ScentBird gets the original Sensuous which is my favorite)!!!
04/07/2016
This perfume smells okay. Totally not what I was expecting.
04/06/2016
Loved the smell, very fresh scent. I feel like it faded mid day.
04/03/2016
This is a soft fragrance that begins with floral, spicy and ever so slightly powdery notes, then dries down to a (true to it's name) musky, sensuous floral that floats up and catches you off guard hours later. I like it very much, but I already own at least three other perfumes that are very similar and that I like a bit more. I'm still glad that I tried this and I would highly recommend it to others who enjoy these notes and don't already have a lot of perfumes with this profile, but I doubt that I'll be purchasing a full size any time soon.
04/02/2016
I freaking love this fresh scent, like baby powder but for women.
03/30/2016
This is a very sexy scent. It made me feel very feminine and was light. I have gotten tons of compliments...
03/29/2016
Can't I redeem my Lucktastic tokens for any other product I want?
03/29/2016
Absolutely love this scent. Sexy, intoxicating but still light enough to wear daily.
03/29/2016
Smells nice, but doesn't last a hour
03/04/2016
I absolutely LOVE this fragrance and MUST have a full size bottle as my sample is already gone! I can still smell this amazing down to earth fragrance days after I've applied it!
03/03/2016
Very mature, nice, essentially wonderful when it hits the nose. Deeply romantic!
03/01/2016
This is not the scent I thought it was but its nice airy scent
02/29/2016
It is a soft and gentle smell, and powdery. I love it!
02/02/2016
I really like this! It's a little powdery and I like that about it. Sweet fragrance and I'm glad I tried it.
02/02/2016
Very feminine and pretty.
02/02/2016
Soft & powdery. I found it to be a little old lady smelling :(
02/02/2016
Great light everyday perfume with a clean powdery scent :-)
01/31/2016
Love it!!! Love Estée Lauder!!
01/29/2016
Not a big fan it smells like my grandma's perfume.
01/04/2016
The name says it all! It's a perfect blend of a sweet and sensuous scent without being overpowering.
12/30/2015
The perfume is long lasting and has a fresh smell
12/30/2015
This is such a soft feminine fragrance.
12/24/2015
The only thing I pick up on this is a powder scent. Disappointed.
12/05/2015
A light scent with a hint of baby powder. Reminds me of a grandmothers smell.
11/25/2015
DISAPPOINTED. I have often heard perfume reviews refer to a "pencil shaving" smell and I had not experienced it until now. It's hard to explain but it's not pleasant. There is a sharp chemical smell on first application. The dry down is slightly better but still it's a faintly sweet and rather ordinary scent. If you want creamy coconut without "chemicals" I'd wager you'd have a better experience with Avon's Far Away. For lots of great info on perfumes; check out www.fragrantica.com. It's a wonderful to decipher all of your favorite fragrances!
11/24/2015
I liked this scent for a few days of wearing but it quickly got old to me. It has a powder scent with undertones that don't compliment the powder smell. This may very well be how it turned out on my skin. Will not get more.
11/18/2015
I'm kind of confused by this scent. I was hoping to smell more of the coconut in it but all I really smell is powder. I'm not sure how I feel about it yet. :(
11/15/2015
I've always been a fan of Estee Lauder perfumes and this one did not disappoint!!!
11/02/2015
I absolutely love Estèe Lauder products and perfumes, Sensuous Nude did not falter. It smells heavenly, I am getting a lot of compliments on the scent!
10/29/2015
This perfume was a little bit lighter smelling than I thought. I still like it.
10/16/2015
I loved the crispness of this fragrance. A little goes a long way.
10/08/2015
I was surprised by this scent. It had a greater powder scent then I was anticipating. It didn't have a heavy floral or overly sweet scent, so that made it decent. To light of a scent for me and it didn't linger long.
10/08/2015
I was surprised by the powder scent. I didn't pick up on some of the undertones that it was said to have. It's not a heavy floral scent or overly sweet smell, two things I despise on me. I wore it for about two weeks and then gave it away. Not exciting enough to keep wearing.
09/30/2015
Nice soft scent! Love it.
09/30/2015
this one was one of the best, love it, love it.
09/29/2015
Great scent for the winter
09/29/2015
I really like this. It is very subtle. I chose it based on suggestion and it was spot on!
09/19/2015
Too powdery for me. Makes me think of a scent you'd spray in your bathroom after...you know.
09/06/2015
This one smelled a bit baby powdery to me. Nice, but not one of my favorites.
08/29/2015
Very powdery smelling. No coconut scent to it at all
08/28/2015
This changed on my skin and not in a pleasant way. It had no lasting power and was gone within an hour or so. Smelled like a deodorant ore than a perfume. Very disappointed and would never consider a purchase
08/04/2015
It smelled so amazing on a paper strip when I tested it in a store. Nothing like that on my skin. Too powdery, too old fashioned, no even tiny trace of coconut or vanilla. Zero longevity and sillage . Maybe on clothes it could last longer, but I do not like to spray perfume on my clothes. You definitely need to try it on your skin.
08/03/2015
This one grows on you. Coconut-y and slightly sweet. Wonderful for summer nights. Comforting and light.
07/06/2015
"I was expecting a nice, sophisticated semi-sweet fragrance blend based off of the notes listed on the website. THIS fragrance smelled very strongly of baby powder and I find it to be nauseating."
05/14/2015
I want to say the original sensuous is my all time favorite so maybe I just had high hopes for this one . But for me it just smells like baby powder so that sucks for me cause I'm definitely not a fan of that scent so I will not wear it .
02/18/2015
"Nude is a lighter version of the original, with less sandalwood. It still has the sweet, creamy quality of Sensuous, making it comforting and perfect for cooler days. The sillage and longevity isn't great, but if you are a lover of lighter scents (but also like a bit of sweetness), this would be a perfect choice!"