Escada
Especially Escada Get a 30-day supply of Especially Escada
for
$
14.95
Notify me once this scent is available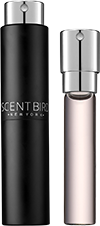 0.27 oz subscription

0.27 oz a la carte
Share and earn free perfume
Notes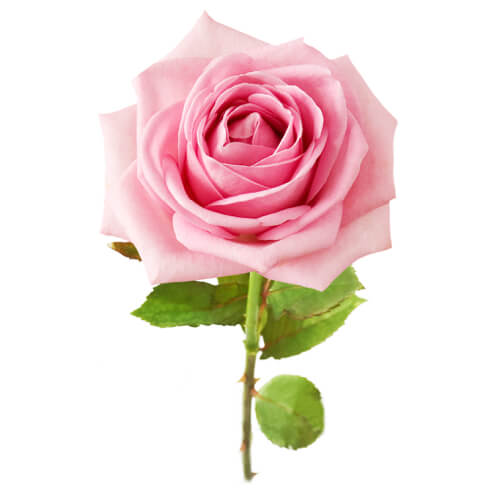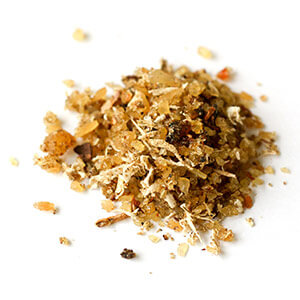 Description
A luxurious and feminine scent, Especially Escada carries a joyful, spontaneous, and glamorous spirit. Inspired by the glistening scent of morning dew on a sparkling rose, Especially Escada says luxury, but in a modern and light-hearted way. The fragrance opens with a sparkling top note of pear and combines with the exotic notes of ambrette seeds. A luxurious combination of rose and ylang ylang radiates a fresh and natural aura of floral joy and happiness. Light musky notes complete the scent, adding a subtle touch of femininity.
You may also like
Especially Escada by Escada Reviews
08/02/2017
It's very soft and sophisticated scent. I love it!
08/02/2017
This smells amazing but unfortunately if doesn't smell the same mixed with my pheromones.
07/29/2017
Love this, its perfect! Have tried about 10 scents and Escada is my fav <3
07/26/2017
Definitely one of my favorites so far. It's a nice daily scent that's not too much. Love it
07/05/2017
This smells really good. Very citrusy and a touch of floral. Not too strong. I wouldn't say its my favorite but its nice.
07/05/2017
I never received this scent I ordered for this month instead I got the joy of pink and I'm very disappointed with that scent I did receive
07/03/2017
I was suppose to receive Especially Escada but instead received Lacoste Joy of Pink . I am very disappointed ...since I didn't even have this perfume as one I wanted.
06/30/2017
I love this scent! Both floral & citrusy.
06/28/2017
This scent was amazing. I love it so much! It was much more robust than other Escada Scents I have used before.
06/14/2017
Love the scent, very feminine and husband loves it
06/07/2017
I love this perfume! You can wear it during the day and night! Very light but linger!!! Love it!
05/31/2017
I really love this scent I can keep getting this one over and over again
05/26/2017
Smells really nice.
05/26/2017
Must be a Rose fan. It is the only thing I smell. I am note able to wear this scent. It reminds me of my grandmother. Extremely floral.
05/24/2017
so good. one of my top favs
05/05/2017
I LOVE LOVE LOVE the smell, Get Compliments ALL the time its the perfect combination of both Musky and Soft Sweet Feminine Scents wears off TOO fast don't think it's official ESCADA, Good Impression Tho...
05/04/2017
This has long been one of my favorites and when I couldn't find it easily in stores, I decided to stock up on some here. I personally love wearing during the summer and on date nights.
05/03/2017
LOVE LOVE LOVE
04/30/2017
After 5 months with scent bird this is still one of my favorites! Such a classy young scent. My husband loves it!
04/27/2017
love this sent
03/08/2017
Love this scent! Very unique and lovely, and it lasted for several hours on me.
03/07/2017
I loved this elegant but playful scent. I will definitely buy this one!!
03/07/2017
I absolutely love this floral scent!
03/06/2017
very nice smell but does not last a very long time
02/06/2017
I loved it! Very sophisticated yet young scent!
02/04/2017
So fresh and light, but still very sexy! Love it!
02/04/2017
I love this scent. I use to have it years ago and having it again is wonderful!
02/03/2017
love love love this scent!! buying a bottle!
02/01/2017
Love the smell. Perfect for Spring. Or when you want to feel like it is spring.
01/31/2017
I love this perfume. I had the original Escada, so when they quit making that, I ordered the Especially Escada and I was pleasantly surprised as to how close it was to the original. It's a soft, delicate scent that is lasts all day that reminds me of Spring mornings.
01/31/2017
My favorite so far.
01/05/2017
The scent is nice however it doesn't last all day.
01/05/2017
loved this one!
12/15/2016
Before putting it on, it smelled too floral. But once I wore it, the scent changed, I like it.
12/12/2016
Beautiful scent, smells nicely. Does not last long.
11/30/2016
Pretty scent, fades quickly though
11/10/2016
Nice scent, but not a standout. Doesn't last terribly long on my skin.
11/05/2016
It's a perfume that you'll have to get warmed up to! Smells great just don't spray too much!
11/04/2016
It doesn't smell as pretty as the paper sample. This one reminds me of an older woman's perfume
11/03/2016
I like it but its not as good as their other scents...moon sparkle is my fave Escada
11/02/2016
I have been wearing this scent for years. I love it!! It is a nice, floral but sexy fragrance. It is not heavy and the beautiful scent last all day long.
10/21/2016
I like this fragrance, but I also prefer a sweeter fragrance such as Escada's Pacific Paradise. Wish they still made it!
10/19/2016
This may be the best Escada scent I've ever worn! Matches my body chemistry perfectly. Methinks I shall order this one in the regular-sized bottle. :)
10/05/2016
I liked it; however, I prefer a sweeter and stronger fragrance like Escada's Cherry in the Air (my all time favorite), Turquoise Summer, or Aqua del Sol. Nevertheless Escada always makes an excellent fragrance.
10/04/2016
This scent is perfect!
09/30/2016
Great scent. Not over powering
09/29/2016
Pretty good. Flirty and light. Not too sweet and a bit fruity.
09/28/2016
This is my signature scent! I love it so much! It is very rosey but not mature! I feel elegant when I wear it and I want this to be the scent people remember me for! Haha
09/10/2016
Smells like one I used to wear.
09/03/2016
I wear this at least twice weekly and still love it after 3 years. As other reviewers state, it's a nice, sophisticated floral scent with a sweet, fruity side. Very pleasant.
08/31/2016
It's ok. I usually like Escada. It's more citrusy smelling then I like.
08/30/2016
Love my new Scentbird!!!
08/29/2016
Lovely scent. Subtle enough to wear at work w/o being over powering. Will consider the full bottle.
08/11/2016
Great everyday perfume. Just wish it lasted longer!
08/04/2016
This is a lovely fresh scent! Full bodied and long lasting.......
08/03/2016
Absolutely LOVVVVEEEE!!!! Sexy and sweet!
08/01/2016
So light and refreshing! I absolutely love this scent! Gotten so many compliments on it!
07/31/2016
I love this scent!! It is soft and clean!! not overwhelming at all!!
07/30/2016
I took a wiff of this at Sephora many years ago and completely fell in love. I was incredibly excited to see it offered here. It's sweet floral and just a bit fruity. It's soft and elegant. It's an amazing and easy scent for daytime but also very romantic. It's beautiful.
07/06/2016
Very attractive scent