Escada
Especially Escada Get a 30-day supply of Especially Escada
for
$
14.95
Notify me once this scent is available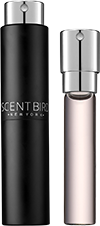 0.27 oz subscription

0.27 oz a la carte
Share and earn free perfume
Notes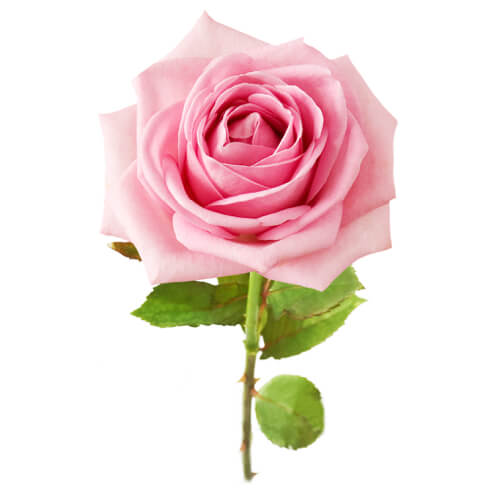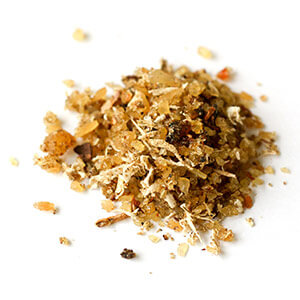 Description
A luxurious and feminine scent, Especially Escada carries a joyful, spontaneous, and glamorous spirit. Inspired by the glistening scent of morning dew on a sparkling rose, Especially Escada says luxury, but in a modern and light-hearted way. The fragrance opens with a sparkling top note of pear and combines with the exotic notes of ambrette seeds. A luxurious combination of rose and ylang ylang radiates a fresh and natural aura of floral joy and happiness. Light musky notes complete the scent, adding a subtle touch of femininity.
You may also like
Especially Escada description
Wouldn't it be cool if, just once, there was an unstoppable perfume for women? One scent so passionate, sensual, and devastating there was no way any man could resist you? >
Let us introduce you to Especially Escada, by Escada.
Especially Escada is a sophisticated, tropical floral that elegantly highlights the best aspects of the fruity floral style.
The fragrance begins with a crisp, cider-like pear note with an underlying heat that makes it ridiculously addictive on the wrist. Pear is the only top note, and as the mouthwatering opening develops, the warmth from the pear's muscular liqueur-like feel sustains its juiciness and presence for several distracting, delicious minutes.
Especially Escada steamrolls any sensual resistance you put up– the pear liqueur scent lingers under your nose until time slows to a crawl, and you become utterly light-headed.
But the heart of this perfume is where you'll truly surrender. The smoky silk texture of ylang-ylang flower blends into the pear's acidic bite to transform into an electrifyingly sensual accord. The rich, tropical sweetness from the fruit and the flower merge, and its delicate, spun-sugar allure takes on a sudden sly confidence that never leaves.
The heart of this fragrance is unbearably, unavoidably, sexy and the sheer, shiver-inducing rose note waiting behind it will completely buckle your knees.
A word of the wise about the heart's tremendous longevity, however. Once the pear/ylang/rose pyramid sets up, these three notes keep purring and humming along without any consideration for your own heart's ability to keep pace. This is not a throw-and-go scent; it is best when strategically used.
The base of this perfume must be one of the most insouciant ways to end a fragrance ever conceived. It offers an offhand dash of light ambrette seeds for a bump of black licorice before Especially Escada fades because by now this perfume knows it can do whatever it wants, however it wants. And it's looking to you for inspiration.
Read more
Especially Escada by Escada Reviews
11/15/2017
LOVE LOVE LOVE this scent !!!!!!!
11/07/2017
Escape really stepped up on this one. It is strong enough to make a statement but not overpower me all day. It has a musky under note with more of a floral blend to me. I think it is perfect for the change in weather from hot to cool. I would not say I would ware it in the summer but I am all over it in the fall and winter months. I think it is my favorite so far. I can ware it day and night but some people may feel it is only for the night.
10/28/2017
This fragrance is somewhat underwhelming, but has redeeming qualities. It has NO staying power, so be prepared to re-appy every few hours throughout the day. It almost smells like the cheap body sprays we used to buy back in 7th grade, ya know? Like, it smells like something I could've gotten at B&BW, or Target or my local pharmacy store chain. On the plus side, it is unique, fun/flirty, clean feminine. I could NOT wear everyday, but I think most women could. For me, this is gonna be a staple for cruises and other vacays.
10/18/2017
this has to be the best one soooooo far Oh My freaking God it smells amazing!!!!!!!!!!!!!!!!!!!!!!
10/18/2017
Love this scent. It will probably end up being one of my favorites.
10/04/2017
I don't like very Floral perfumes specially Rose or Jasmine they give me a headache I like spicy citrusy very fresh I don't want people to smell me when I'm a mile away I like I'm very light so I don't know how to choose perfumes that are to my liking don't like them strong again I don't want to smell like my mother-in-law I see the names and pictures of the perfumes but I don't know what they smell like
10/04/2017
I am ADDICTED to this scent. It smells so great and fruity, but not cheap. I've gotten many compliments while wearing this 😍
10/01/2017
It doesn't last all day on me, but I like the fragrance a lot. It's light and slightly tropical.
09/29/2017
not my favorite
09/20/2017
Too floral for my taste. Smells like grandma.
09/19/2017
Pros: light, feminine, unique, floral, somewhat sexy Cons: not long-lasting AT ALL, slightly juvenile(i.e. Junior High School aged girls will prob LOVE it), not very complex--just busy. Great for: vacation, could be a good gym bag scent(meaning the scent you use after showering at the gym) Would I recommend it: meh.... not for adults but for younger women and teenagers, yes!
09/07/2017
Just didn't really like the lightness of it. Didn't stay on all day. As soon as I sprayed it would be gone in the next 2 min.
08/02/2017
It's very soft and sophisticated scent. I love it!
08/02/2017
This smells amazing but unfortunately if doesn't smell the same mixed with my pheromones.
07/29/2017
Love this, its perfect! Have tried about 10 scents and Escada is my fav <3
07/26/2017
Definitely one of my favorites so far. It's a nice daily scent that's not too much. Love it
07/05/2017
This smells really good. Very citrusy and a touch of floral. Not too strong. I wouldn't say its my favorite but its nice.
07/05/2017
I never received this scent I ordered for this month instead I got the joy of pink and I'm very disappointed with that scent I did receive
07/03/2017
I was suppose to receive Especially Escada but instead received Lacoste Joy of Pink . I am very disappointed ...since I didn't even have this perfume as one I wanted.
06/30/2017
I love this scent! Both floral & citrusy.
06/28/2017
This scent was amazing. I love it so much! It was much more robust than other Escada Scents I have used before.
06/14/2017
Love the scent, very feminine and husband loves it
06/07/2017
I love this perfume! You can wear it during the day and night! Very light but linger!!! Love it!
05/31/2017
I really love this scent I can keep getting this one over and over again
05/26/2017
Smells really nice.
05/26/2017
Must be a Rose fan. It is the only thing I smell. I am note able to wear this scent. It reminds me of my grandmother. Extremely floral.
05/24/2017
so good. one of my top favs
05/05/2017
I LOVE LOVE LOVE the smell, Get Compliments ALL the time its the perfect combination of both Musky and Soft Sweet Feminine Scents wears off TOO fast don't think it's official ESCADA, Good Impression Tho...
05/04/2017
This has long been one of my favorites and when I couldn't find it easily in stores, I decided to stock up on some here. I personally love wearing during the summer and on date nights.
05/03/2017
LOVE LOVE LOVE
04/30/2017
After 5 months with scent bird this is still one of my favorites! Such a classy young scent. My husband loves it!
04/27/2017
love this sent
03/08/2017
Love this scent! Very unique and lovely, and it lasted for several hours on me.
03/07/2017
I loved this elegant but playful scent. I will definitely buy this one!!
03/07/2017
I absolutely love this floral scent!
03/06/2017
very nice smell but does not last a very long time
02/06/2017
I loved it! Very sophisticated yet young scent!
02/04/2017
So fresh and light, but still very sexy! Love it!
02/04/2017
I love this scent. I use to have it years ago and having it again is wonderful!
02/03/2017
love love love this scent!! buying a bottle!
02/01/2017
Love the smell. Perfect for Spring. Or when you want to feel like it is spring.
01/31/2017
I love this perfume. I had the original Escada, so when they quit making that, I ordered the Especially Escada and I was pleasantly surprised as to how close it was to the original. It's a soft, delicate scent that is lasts all day that reminds me of Spring mornings.
01/31/2017
My favorite so far.
01/05/2017
The scent is nice however it doesn't last all day.
01/05/2017
loved this one!
12/15/2016
Before putting it on, it smelled too floral. But once I wore it, the scent changed, I like it.
12/12/2016
Beautiful scent, smells nicely. Does not last long.
11/30/2016
Pretty scent, fades quickly though
11/10/2016
Nice scent, but not a standout. Doesn't last terribly long on my skin.
11/05/2016
It's a perfume that you'll have to get warmed up to! Smells great just don't spray too much!
11/04/2016
It doesn't smell as pretty as the paper sample. This one reminds me of an older woman's perfume
11/03/2016
I like it but its not as good as their other scents...moon sparkle is my fave Escada
11/02/2016
I have been wearing this scent for years. I love it!! It is a nice, floral but sexy fragrance. It is not heavy and the beautiful scent last all day long.
10/21/2016
I like this fragrance, but I also prefer a sweeter fragrance such as Escada's Pacific Paradise. Wish they still made it!
10/19/2016
This may be the best Escada scent I've ever worn! Matches my body chemistry perfectly. Methinks I shall order this one in the regular-sized bottle. :)
10/05/2016
I liked it; however, I prefer a sweeter and stronger fragrance like Escada's Cherry in the Air (my all time favorite), Turquoise Summer, or Aqua del Sol. Nevertheless Escada always makes an excellent fragrance.
10/04/2016
This scent is perfect!
09/30/2016
Great scent. Not over powering
09/29/2016
Pretty good. Flirty and light. Not too sweet and a bit fruity.
09/28/2016
This is my signature scent! I love it so much! It is very rosey but not mature! I feel elegant when I wear it and I want this to be the scent people remember me for! Haha
09/10/2016
Smells like one I used to wear.
09/03/2016
I wear this at least twice weekly and still love it after 3 years. As other reviewers state, it's a nice, sophisticated floral scent with a sweet, fruity side. Very pleasant.
08/31/2016
It's ok. I usually like Escada. It's more citrusy smelling then I like.
08/30/2016
Love my new Scentbird!!!
08/29/2016
Lovely scent. Subtle enough to wear at work w/o being over powering. Will consider the full bottle.
08/11/2016
Great everyday perfume. Just wish it lasted longer!
08/04/2016
This is a lovely fresh scent! Full bodied and long lasting.......
08/03/2016
Absolutely LOVVVVEEEE!!!! Sexy and sweet!
08/01/2016
So light and refreshing! I absolutely love this scent! Gotten so many compliments on it!
07/31/2016
I love this scent!! It is soft and clean!! not overwhelming at all!!
07/30/2016
I took a wiff of this at Sephora many years ago and completely fell in love. I was incredibly excited to see it offered here. It's sweet floral and just a bit fruity. It's soft and elegant. It's an amazing and easy scent for daytime but also very romantic. It's beautiful.
07/06/2016
Very attractive scent