EB Florals by Eric Buterbaugh
Sultry Rose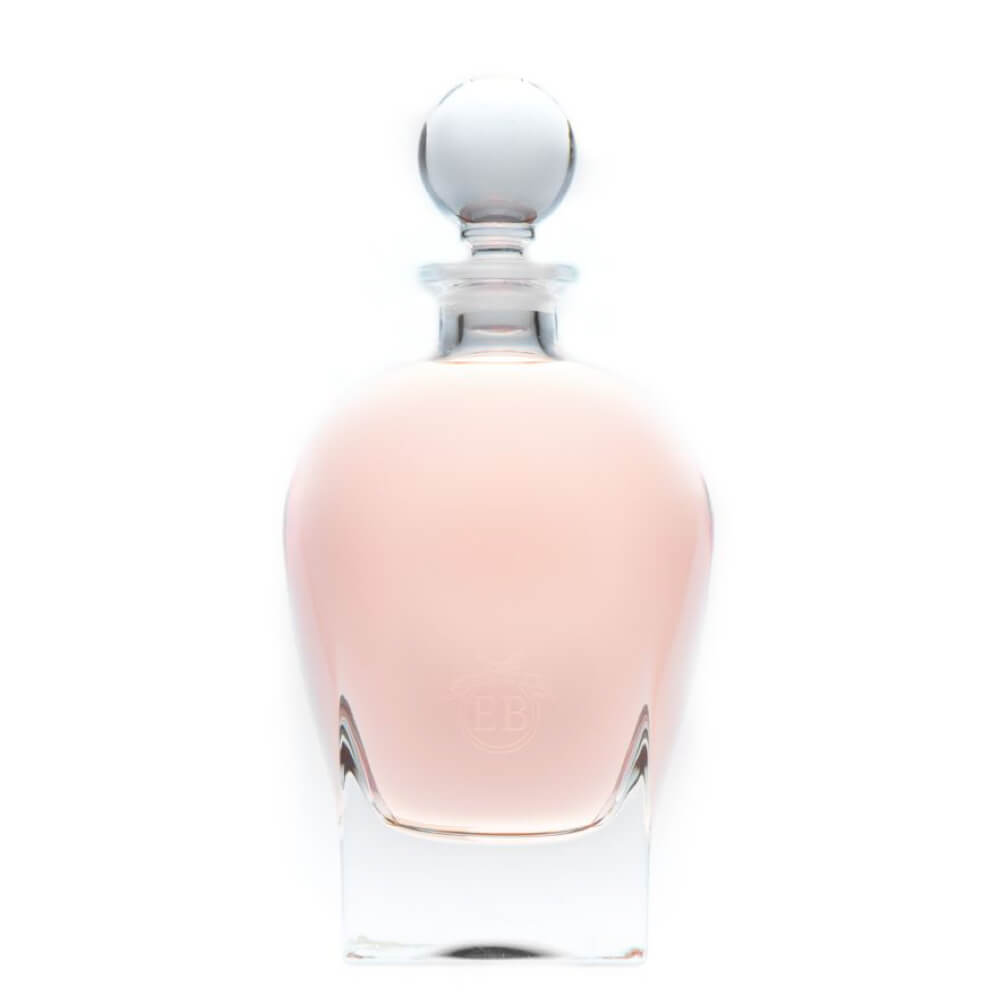 Get a 30-day supply of Sultry Rose
for
$
14.95
Notify me once this scent is available
Share and earn free perfume
Notes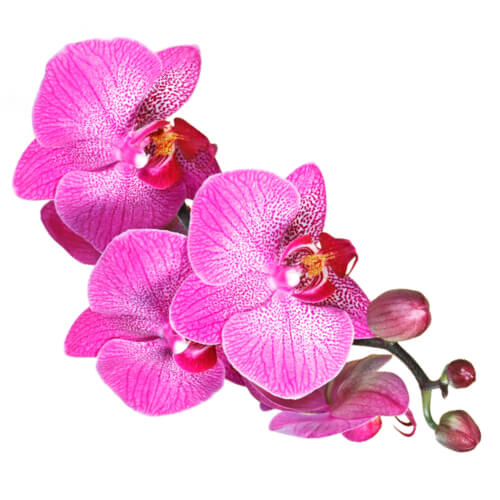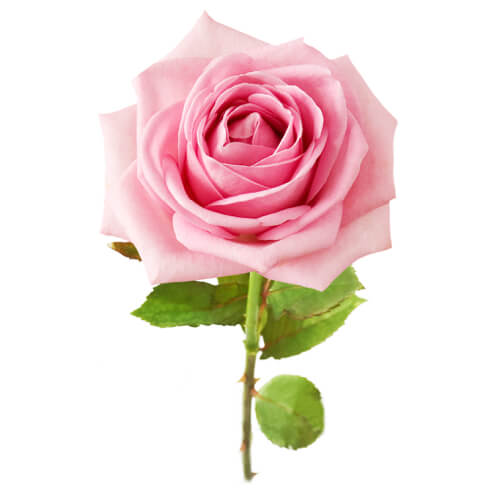 Description
<p>For a complete collection, every perfume lover needs to have one utterly romantic rose perfume. Ottoman roses decorated with exotic passion fruit, delicate black pepper, soft saffron and dry, spicy oud turn Sultry Rose into a light floral anyone can wear. we think it makes an excellent first rose perfume.</p>
You may also like
Sultry Rose by EB Florals by Eric Buterbaugh Reviews
09/06/2017
I really like this one. Super sweet and sexy at the same time. Lasts all day, even after swimming!
09/05/2017
Very nice rose scent - does not smell like one of those weird body sprays or washes. It is very light. This is more of a spring fragrance that is for sure! Love it and will try it again!
09/05/2017
I feel like this scent goes on smelling strong with a powder type scent then fades into a rose smell. I feel like it is very masculine on me tho but it still smells good there is definitely a masculine undertone that I smell every now and then while wearing it. I have a love/hate for it. But I have gotten lots of compliments
09/05/2017
The initial smell is a very strong Rose scent. I'm not a fan of that scent at all...reminds me of my great aunt. :( It goes away and leaves a nice scent to linger though.
09/02/2017
I must admit I did not like it at first but it grew on me over a week's time. I think at first I thought it was too strong. Now I can pick up on the scent of rose.
08/30/2017
This scent is nice t my favorite. It smells like a perfume for a more mature person
08/29/2017
Yuck. Way way too floral ... Smelled like old lady.
08/27/2017
Beautifully balanced and realistic rose. The other notes work in harmony to avoid the rose smelling like a funeral home. I reach for this when I am feeling and looking "put together." This is great for non humid warm days. It felt heavy when I wore it on a humid and hot day. I think it would be great to wear on a spring day. It is sexy and smart.
08/26/2017
I love this one but it doesn't last very long. I have to reapply alot.
08/23/2017
I loved the scent, however, I wish it lasted longer.
08/22/2017
I am pretty obsessed with all things rose right now and if found this one ok. My first impression was NO! but then it kind of grew on me. It is more of a sophisticated sent to me, more mature if you will, I don't really want to say 'old lady' because after it died down a bit it had a really pretty smell. I think Sultry is totally the perfect name for it. I like more of the clean rose scents-Chloe Rose or Julie Has a Gun Miss Charming-this one is just a tad Heavy.. maybe when it cools off I might try it again and see.
08/21/2017
I thought I would like this one but as soon as I opened it and sprayed one time my co-workers even said it smells like an old lady. Sorry to those who like this but I'm not into this kind of smell. Too sweet and powdery.
08/19/2017
When I first received the perfume, I was overwhelmed by the rose scent. Eventually it muted and I adore the scent.
08/17/2017
This smells like something for a much older person. Not for me.
08/09/2017
I really liked this month's Perfume. I think the smell is light enough not to overpower your senses, it reminds me of Evelyn and crabtree. I would definitely pick this up again.
08/07/2017
I think this was way too flowery for my taste.
08/06/2017
It smells just like its name, Rose. The best thing about this fragrance is that it smells like real rose, not one of those artificial cheaply made bath and body works candle rose. I love how I can smell the rose stem as well. Love this fragrance.
08/05/2017
My scentbird this month was Sultry Rose. It was as beautiful as expected! A subtle rose scent that smells very sophisticated!
08/05/2017
The shipment was fast and the scent was beautiful. It's very floral and has a hint of white musk. It's definitely a favorite!
08/01/2017
Just ok to me. Too much floral I think and for me it's a little overpowering. But to each her own
07/31/2017
with my initial exposure to the perfume I was unclear on whether or not I liked it. After letting my S.O. smell and give his opinion, he said he loved it, which sparked my desire as well. I've been wearing this perfume for about a week and I am very please with it! it smells like I have roses underneath all of my clothes! I recommend this to anyone who enjoys smelling roses:)
07/25/2017
I'm not a fan of this scent. It smells like a cross between old lady and manly rose.
07/19/2017
I didnt like it much. It has a masculine musty smell.
07/16/2017
I am I love!!! I am in my 30s looking for a professional rose smell! She is the one! This smell says sexy love and boss lady! It screams respect with sophistication!!!!! She is the one for me!
07/11/2017
Smells so pretty! It starts off with a pure rose scent and as the day goes it smells like a light powder with a hint of rose. One of my favorites!
07/11/2017
Disliked this scent. Not at all what I was expecting based on the notes.
07/07/2017
This is a wonderful spicy yet calm floral. Love ❤️ and will buy. Mysterious and not 'old lady-ish' as some rose florals are.
07/07/2017
Love this scent a lot. Might have to buy a bottle. 💜
07/03/2017
Not a fan of this at all. Strong and smells like an old lady.
06/30/2017
This one is my second favorite perfume after Si by Giorgio Armani. It's like a musky rose scent and it lasts pretty long on my skin.
06/30/2017
This perfume is nice after the scent wears down a bit. But the initial spray left a very strong fragrance that wasn't all that nice.
06/29/2017
I can smell the roses of this perfume. But there's an after scent after the first initial burst of spray that Im not sure I like.
06/28/2017
This reminds me of a little old lady. It does not smell the least bit sultry or at all like rose. I was very disappointed.
06/27/2017
I absolutely loved this scent. Rarely does a rose perfume actually smell authentic but this definitely captures the seeet and delicate scent of a rose. It has a soft musky undertone but the rose scent is very prominent.
06/24/2017
Rose equals I stand migraines.
06/24/2017
Beautiful rose perfume. Not old lady/powdery like a lot of rose scents. It's very fresh, clean and feminine. Love it.
06/11/2017
Very nice perfume I get compliments all the time when I wear t. Starts off strong but after 10 minutes become light and airy. I just wished the smell lasted all day
06/11/2017
Very nice perfume. The rose is beautiful without being overpowering, and the base notes are where the sultry comes in. It lasted all day on me too, which is always a plus!
06/10/2017
I really enjoyed this scent! I kinda reminds me of a mix of sweet and girly! Would highly recommend!
06/10/2017
I love it. It's kinda strong at first but last all day for me. Typically, I will spray in my car before walking into work, but for this, I spray at home so by the time I get to work, it's just right.
06/08/2017
Smells very girly and sweet. I love it and lasts all day. The only things is that is very powdery
06/06/2017
This smells like my grandma. Sultry granny maybe.
06/04/2017
The shipment took longer than I expected but this is my first subscription. I love the smell and it lasts all day on me :)
06/02/2017
Smells too sweet for my taste. Very overpowering at first. Decent scent after it fades a bit.
05/31/2017
Smells really pretty but it very strong.
05/31/2017
Despite its name, Sultry Rose isn't really sultry, and it's not really what I would call a rose soliflore, but I still like it. Looking at its notes (and reading the description on the Eric Buterbaugh website), II was expecting a lot more rose from top to bottom, especially since SR contains some oud notes--rose and oud usually indicate some bombast in the bottle. Instead, this is a fresh, pretty, very light rose (the pale pink color of the flacon is spot on in this regard), resting on a lot of pleasant woods, including just a touch of oud and a little vanilla. I'm usually kind of iffy about modern woody perfumes, since so many of them relay on cedar (which can smell cheap) or weird aromachemicals that are supposed to suggest wood but usually don't. SR's woods smell delicate, aromatic, and quite real. The vanilla in its base also has a woody quality--less creme brulee than old(ish) paper. So the momement I smelled this, I thought "sexy librarian"--it's smart, discreet, but intriguing. I wore it happily during our last couple of weeks of spring, and I can see continuing to wear it all summer, especially in situations where a stronger scent might be inappropriate (out for dinner, to the movies, and definitely for work). The only reason I'm not giving SR five stars is because it could be just a touch stronger, and I wish it lasted a little longer. But I give Eric Buterbaugh Florals, and Scentbird, absolute props for bringing something different to the rose perfume scene. Even if you don't like roses, it's still worth a try.
05/27/2017
I absolutely love this perfume! I was hesitant at first to try it since it smelled strong, but once on my skin it smelled wonderful. The smell lasted all day without me having to spray myself again, so that's a plus. I got so many compliments, glad I tried something new. Would definitely recommend.
05/27/2017
First time trying this fragrance but I really enjoyed it...I don't see myself purchasing more but I did love the smell for a different scent than I usually go for.
05/18/2017
this perfume was beautiful ...very floral but does not last long
05/06/2017
I do NOT like this scent at all. It's way too strong. It has a musky smell & can barely smell any rose. It reminds me of old lady perfume.
05/04/2017
Im so into the rose/floral scents this spring! I love this scent its not old ladyish at all!
05/01/2017
This perfume smell lovely after the initial burst of musk fades, but initially, it is rather strong and the musk overpowers everything. The mix of florals can come off a little old ladyish, thinking that's the pepper and orchid.
04/29/2017
Smells like my favorite rose!
04/25/2017
this smells amazing! it's a strong hit of rosy floral notes at first, but what lingers is a subtly sweet, romantic scent. it's definitely my favorite i've tried through Scentburd so far! great for spring.
03/09/2017
Never received it. I asked for a refund twice and I was ignored. No number to call and my email hasn't been answered yet
03/08/2017
loved it! Smells so good. Only complaint is it doesn't last too long. Otherwise would give it a five.
03/06/2017
First off I have to say that I'm am a Perfume Fanatic, but when I smelled Sultry Rose I was blown away Literally. I've never smelled something so Radiant. It starts off with a blushing floral scent then its followed by a strong after tone that really tickles your nose. I have truly enjoyed this fragrance and would recommend it to any and everyone.
03/06/2017
Smells awesome i luv it
03/05/2017
Sugar sweet, and not in a pleasant way. I love roses, one of my absolute favorite perfumes is Roses Musk by Montale. This is a far cry from the quality I was hoping for. Too sugary, and kind of cheap-smelling because of it. Reminds me of Valentino Rock n Rose because of that distinct sweet department store synthetic floral quality. It gets a little better with time cause it softens a bit, but still disappointed with my 2nd Scentbird pick which will be sitting around unused until I can figure out what to do with it..
03/04/2017
Smells great!!!
03/04/2017
I LOVE this Sultry Rose scent. I wear it everyday. I get compliments everyday on this.
03/01/2017
Ugh. Its a beautiful scent but it is not for me.
03/01/2017
I usually love Rose scented perfumes but this one was a little "old lady-ish" for me
02/06/2017
I really like it!
02/06/2017
Love it seductive arrogance flirty scent ❤❤❤❤❤
02/05/2017
to flowery for my liking
02/05/2017
Smells a bit feminine (which I don't mind!) before wear , but after application dries to an extremely luxurious scent that can go either way-and wears pretty much all day! The rose elements come to life after warm up..
02/05/2017
It's different, it's good quality mixture of notes but not what I expected.
02/04/2017
Amazing! Rich with rose and lasts all day.
02/04/2017
Nice fragrance but not one of my favorites
02/03/2017
This is one of my absolute favorites yet!! I love the smell of roses and this one does NOT disappoint! I get so many compliments on this fragrance and I'm definitely going to be buying more.... in bulk!!
02/03/2017
It says made for a female or male but it's definitely a perfume for a woman
02/02/2017
Beautiful, feminine rose scent. Starts sting but softens and lasts all day. Great sillage
01/31/2017
I absolutely love this scent.. *****
01/31/2017
It has staying power but the scent was too overpowering for me.
01/29/2017
Not a fan of this one. Too much like other things, such as Nirvana Rose or David Yurman, to be interesting and I find it similar to those other two in being a little old-fashioned. Wouldn't purchase a full bottle.
01/29/2017
This is a delicious sultry, heavy rose and I love it! It's Bulgarian rose, I believe and that's my favorite of them all. I may purchase this full bottom.
01/20/2017
LOVE this scent. Not what I expected, and was pleasantly surprised.