EB Florals by Eric Buterbaugh
Fragile Violet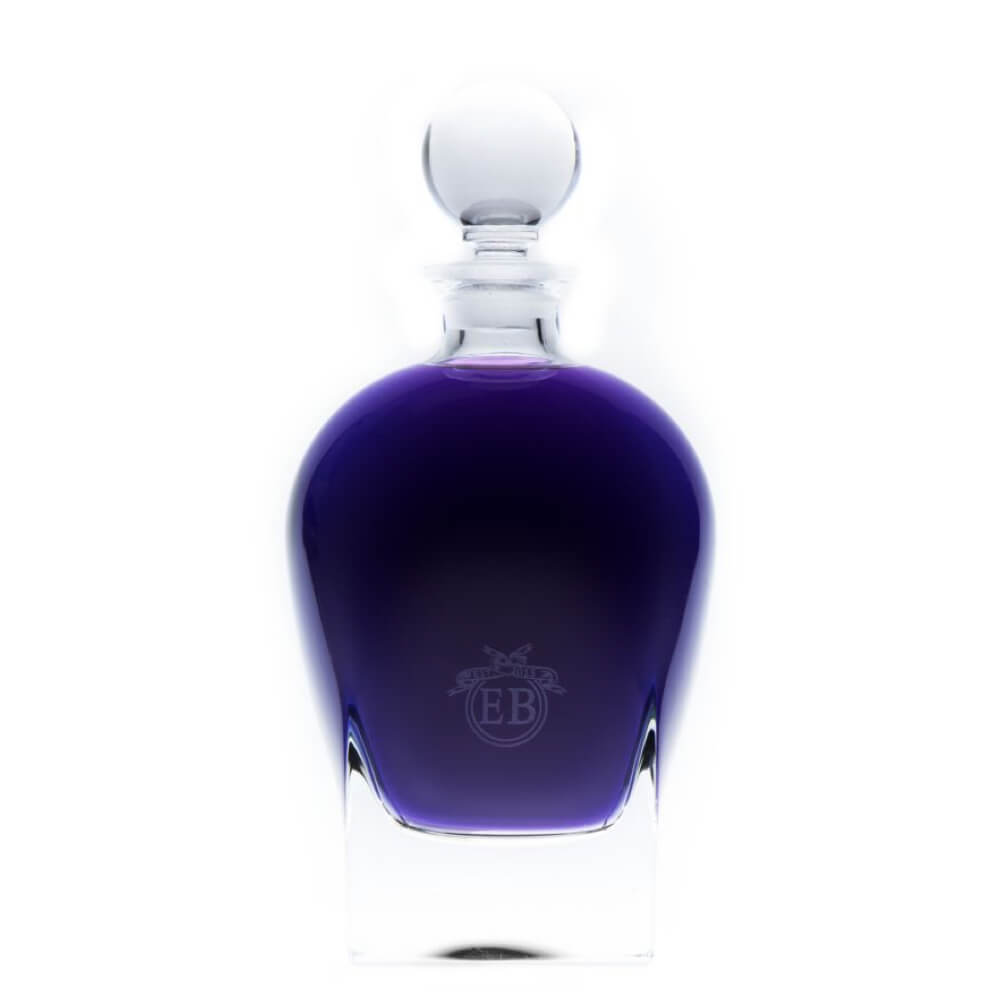 Get a 30-day supply of Fragile Violet
for
$
14.95
Notify me once this scent is available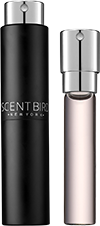 0.27 oz subscription

0.27 oz a la carte
Share and earn free perfume
Notes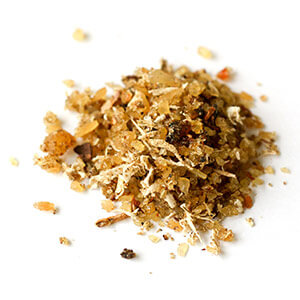 Description
<p>Pale yellow mandarin and lively white tea blend down into soft purple violets and translucent lotus flower. Bright cedar, warm amber and sheer musk fashion a masculine bookend for the tender florals. Fragile Violet is a richly-detailed floral fragrance, and captivating on either a man or a woman.</p>
You may also like
Fragile Violet by EB Florals by Eric Buterbaugh Reviews
09/21/2017
Gross...smells like a lead pencil sharpened
09/15/2017
This fragrance is very light and floral. It is quite airy, light and not meant to be masculine at all. I'd dare to say that although this is offered as aneeded unisex fragrance, it's probably best for a young woman. Great for a teenage girl, not meant for middle aged men.
09/13/2017
As my first scent, I have to say that I enjoy this so far. It's really perfumy and florally in the beginning, however the dry down is very, very nice and soft. It reminds me of Prada's Amber Homme (which ends up smelling the same). I sprayed it on at around 2p this afternoon and it has lasted until now, so that's some longetivity that it has. I would rank it higher if it wasn't so florally.
09/12/2017
I get so many compliments on this fragrance! love it
09/12/2017
It's a pretty strong scent and it always makes me sneeze but once it settles OMG it smells SO good. If you like mixing scents I would spray la vie est belle by Lancôme and then spray this on top and it makes the most amazing sweet floral scent. I looooove this perfume. Wish it wasn't so expensive otherwise I'd buy the full size bottle
09/09/2017
Beautiful perfume with distinct violet notes. Great for the summer. Doesn't stay long.
09/05/2017
I loved the floral fruity woodsy scent & I think it stayed on for quite a while
08/31/2017
It is OK. Despite of All the good reviews, i was slightly disappointed... as it smelled not so unique. But my favorite part is it reminds me of light 90's popular scents. Nice that i was able to receive this before Summer ends.
08/31/2017
It's for women. And it didn't last long.
08/31/2017
nice scent. Not too overwhelming. Doesn't last that long.
08/31/2017
I enjoyed this floral perfume.
08/31/2017
I love this scent! It smells sweetly floral without coming off as "old lady"ish like certain strong florals tend to be. I especially love that the spray is a dark purple so I've been keeping it outside the container because it's just too pretty. Definitely a good summer or spring scent so I'm trying to make it last til the end of summer!
08/31/2017
I absolutly love this scent. It smells so good and got alot of comments on it when i wore it
08/31/2017
Love this! It's a strong scent but it's nice. Stays on all day. I get compliments every time I wear it. I immediately added his other fragrance to my queue.
08/29/2017
Awful...it does not even smell minutely like Violet..it smells like a freshly sharpened pencil. I cannot help but this one is totaled two thumbs down
08/28/2017
I really enjoyed this fragrance. It is a nice light scent that stays with you. It's the kind of perfume that you can wear anywhere.
08/25/2017
This one is a little too "heavy" on the floral for me. It's just ok.
08/25/2017
I don't know how to feel about this one..... its okay. However, I get A LOT of complements on it.
08/25/2017
Very subtle and beautiful. Enjoying this one a lot!
08/22/2017
Love, love, love this scent! It is as lush and beautiful as it looks in the bottle, but is veiled by a delicate, bittersweet quality that makes it "fragile." If poignancy had a smell, this would be it.
08/22/2017
This is my second delivery, and my fav so far. Strong and long lasting.
08/22/2017
It's okay, but s bit harsh and hard on my nose. It's just too "perfumy" of a scent for me, if that makes any sense. Not a favorite at all and would not elect to purchase s full size.
08/22/2017
Honestly my favorite scent ever. The scent is a slightly sweet floral with a slight musk and it just works so well for any occasion. I wish I could get this every month!
08/16/2017
This scent needs to be removed from the Cologne list. This is not even unisex. Smells like my grandma would wear. One month of subscription just went to waste.
08/09/2017
in love with this. so clean
08/06/2017
I loved this sent even more than my first months!
08/04/2017
I absolutely love this perfume the best out of all the ones I've received. I will defined order again. Love love love!!!!!💜💜💜💜💜💜💜💜
08/03/2017
Smells hood really stong every time I wear it I get a migraine, smells tarty to me
08/02/2017
I liked this fragrance this month. Fragile violet is a true Violet scent. I think it's lovely. It dries down it's very soft.
08/02/2017
This is definitely not for a guy, not sure how it got mixed in as a man's cologne
07/03/2017
I love this scent. Smells incredible.
06/17/2017
It doesn't last long but the smell is awesome! Loved it!
06/05/2017
I LOVED this one! Lightly floral, amazingly nice smelling. Only problem, it didn't seem to last very long.
06/04/2017
The more I wear this scent, the more I like it. It's fresh with a delicate lushness. The violet and lotus give it a slight powdery-ness, but the bitterness of the tea and the juiciness of the mulberry work to keep it from cloying. A unique, subtle fragrance that will linger for hours!
06/02/2017
This scent is light yet lingering. It is fresh and floral without being cloying. This will be my go-to scent for the rest of this month.
05/31/2017
I was surprised that this perfume was so light airie. It's a soft and gentle scent and I would recommend it to everyone!
05/26/2017
I love this. It smells clean and fresh. So far it is my husbands favorite scent on me. Will buy the full size.
05/24/2017
Liked it....soft floral with faint violet note.
05/23/2017
While its marketed as Unisex, I'm not sure many men would like it. Its a very soft and floral. As stated by a friend its very old lady like. With that being said I do like the scent and it can be very refreshing.
05/10/2017
This is marketed by Scentbird as unisex, but it really isn't. I don't mind softer tones and I don't really like overly masculine scents, but this one smells like an "old lady perfume" and I just don't think it really works for men.
05/01/2017
The cologne is very unusual for a mans fragrance but that is why I like it .....not your typical mans fragrance
04/29/2017
Not a scent for a man! Or a young woman in my opinion. Flower smell and musk is very, very strong. If you enjoy smelling like your great grandmother or distant aunt that has worn the same blouse for a week without washing it, this scent is for you. If it were possible, I'd give this scent zero hearts.
04/29/2017
Pleasant fragrance & it lasts
04/25/2017
Lovely. Quick spritz before bed gives a relaxing send off. And extra snuggles from hubby!
03/10/2017
To my nose, a little dated and a lot cloying. It reminds me of EL White Linen. I can see a woman who wants to be taken seriously wearing this. Bummer! I had it in my mind this would fall into a light woody floral category like Prada infusion D' Iris. It wasn't, but I'm happy I tried it.
03/06/2017
it's nice it's a bit strong and not my fave...it's not something I will buy
03/06/2017
I absolutely love this scent!
03/05/2017
I am very fond of this gentle smell that lasts all day. It's in my queue again!
03/03/2017
This perfume is very strong and very long lasting. It isn't an unpleasant smell, but it did give me a headache. It's also a little "old" smelling.
03/03/2017
It's smell fantastic! Unisex fragrance, which is quite pleasing for me. Got 5Female and 2Male compliments just in one day. The reason why I've narrowed it down, is because It's a unisex fragrance. The projection of the scent is good. Not to alarming of a scent. The longevity of the fragrance is probably 5h at the most, which is average. I recommend this fragrance if you like both perfume and cologne, meaning men and women.
02/26/2017
Delicious. The initial scent is strong and perfumey but after a few minutes the scent turns soft sweet and floral. I don't see it being masculine at all
02/22/2017
I absolutely fell in love with this scent. The smell is clean and floral. I always get compliments on this one. Lasts almost the whole workday too. I would add this to my collection for sure.
02/17/2017
After a week of wear, I have to say I like it! It's a unique scent--I can smell the floral and berry notes that are very pleasant. I will caution that there is a strong green note that is very prominent when you first put it on, but it eventually fades to a softer floral/berry fragrance (in my experience). I'm not sure if I would wear this in the summer, but so far, I like it for winter going into spring. Time will tell.
02/05/2017
I threw this one right in the trash. I should have trusted the reviews that said it smells like a grandma.
02/04/2017
I LOVE it, the smell is of true violet, gentle, sweet yet not too overpowering...unusual and old fashioned as well as fresh
01/25/2017
I love it!! it lasts so long and not overpowering. Reminds me of Halloweenby Jesús del Pozo.
01/25/2017
Wow! Exactly what I expected from the description but better. Light, delicate floral with just a tiny hint of cirtus. When it sits on the skin for a while its a little softer and warmer smelling but doesn't change much. Lasts several hours. I love it!
01/12/2017
I got this one a'la carte and it was sooooooo worth it. It's an electric floral. Smells PHENOMENAL!! It fades to subtle floral. Not to overpowering, so can be used in the day or night. A very pretty sophisticated bouquet. I rate this TEN hearts if I could. For whatever reason my other review only allowed for four hearts. I meant to do five. So if this review only does four, know that I mean five.
01/12/2017
I got this one a'la carte and it was sooooooo worth it. It's an electric floral. Smells PHENOMENAL!! It fades to subtle floral. Not to overpowering, so can be used in the day or night. A very pretty sophisticated bouquet.