EIGHT & BOB
Nuit de Megeve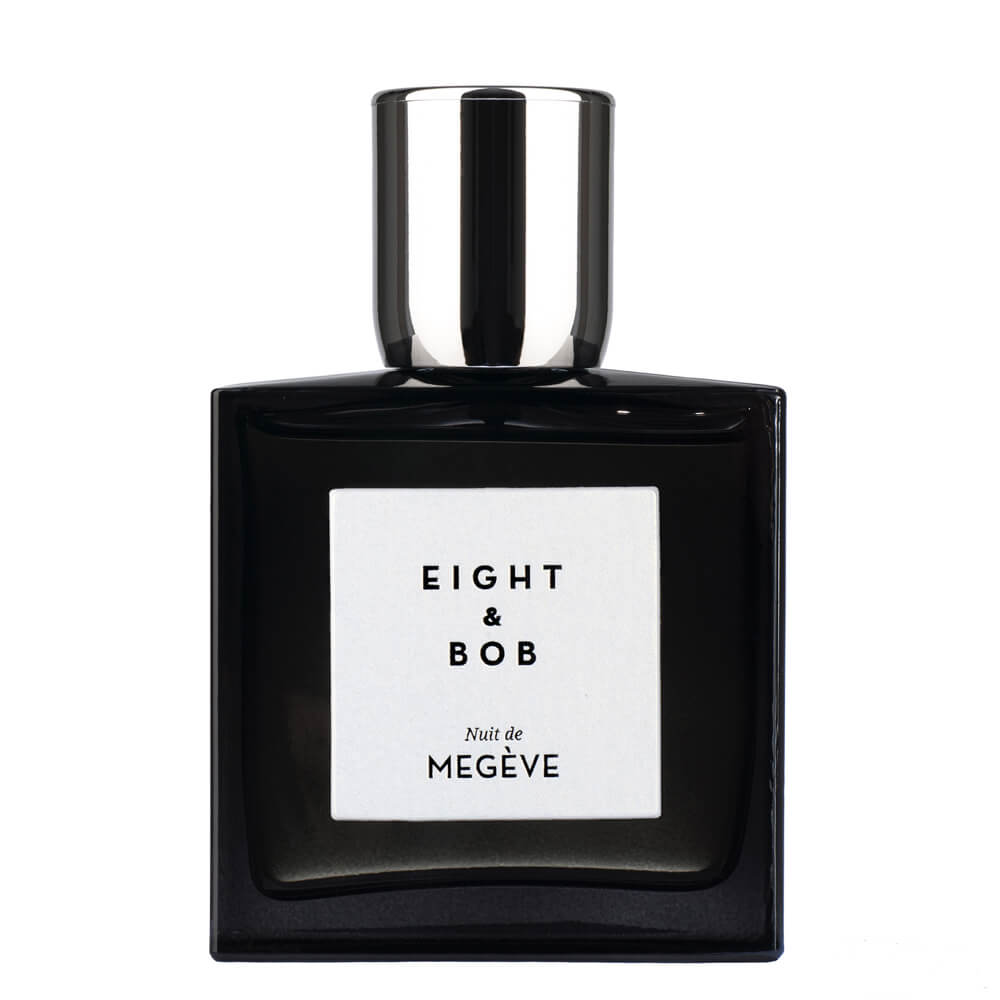 Get a 30-day supply of Nuit de Megeve
for
$
14.95
Notify me once this scent is available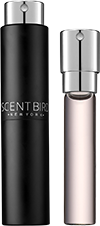 0.27 oz subscription

0.27 oz a la carte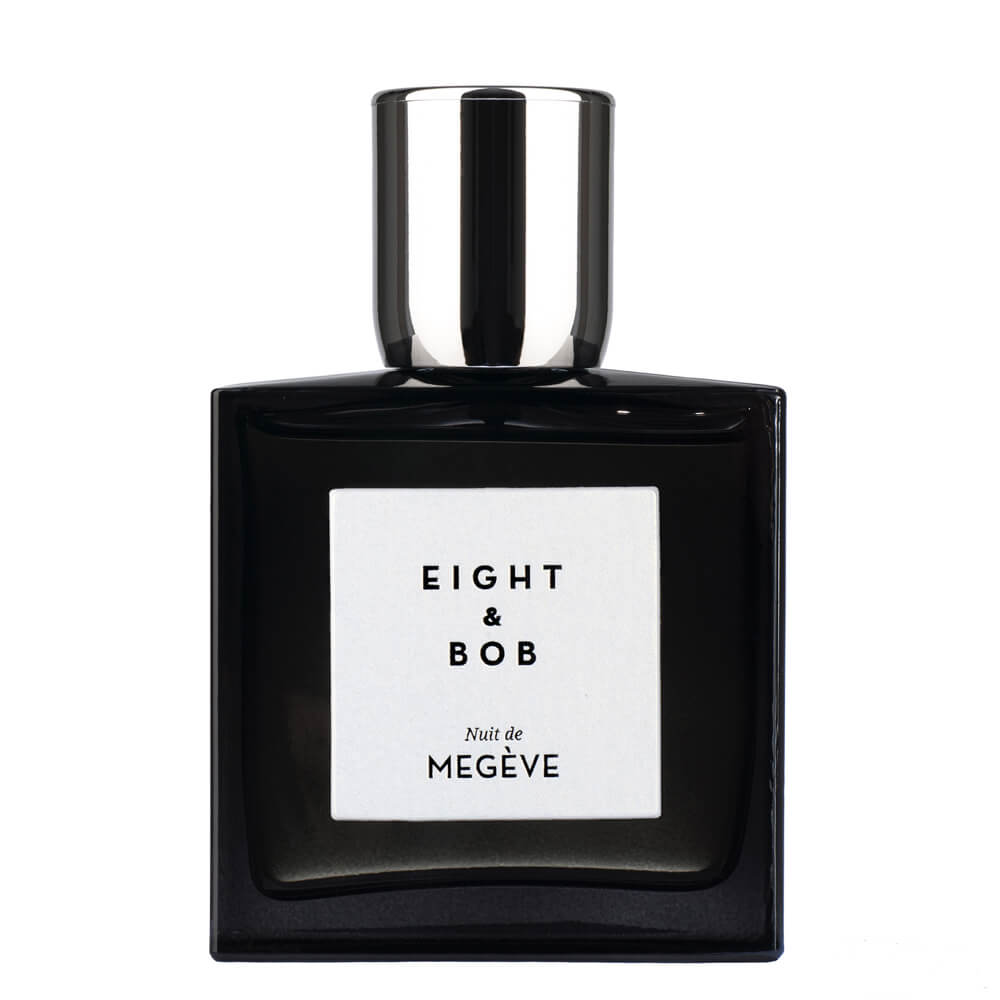 3.4 oz bottle
Share and earn free perfume
Description
Nuit de Megeve is an olfactory love letter to ski chalet parties, and alpine adventures. The energizing mountain air accord features tart grapefruit and petitgrain, clearing the palate for heart notes of cloves and coffee. Warm tobacco and sheer musk warm your skin until you come in from the cold.
You may also like
Nuit de Megeve by EIGHT & BOB Reviews
12/06/2017
This smells like something a retired person would wear. I wouldn't recommend this scent for anyone.
11/24/2017
I really enjoy the smell of this cologne. It's very assertive and sweet.
11/19/2017
Its not bad. But its uniqueness is borrowed from if you've ever sniffed Encre Noir by Lalique the vetiver in this scent smells very close to that vibe but theres this powdery sweet vibe with it throughout this fragrance. Honestly its just smells like a synthetic mess.
11/17/2017
All i get is powdery musk that smells mega wal mart vibe...
11/13/2017
Masculine cologne and great opening fragrance, the longevity is very poor performance is only 30 minutes.
11/02/2017
This juice is phenomenal. One of the best vetivers I've came across so far. This is my next fragrance purchase
11/02/2017
I thought this was an awesome scent, lasts very long and the smoky / boozy vibe you get from it is great, at least for what I prefer.
11/02/2017
I love the lightness of this scent. However it reads a little unisex or feminine.
11/02/2017
Very pleasant smell, immediately has a sweet flowery smell that switches to a strong smoky wood fragrance. Not very overpowering, and becomes very mellow as the day goes.
11/01/2017
For lovers of Hermes Vetiver Tonka and can't afford it, this is it. Really nice fragrance that is completely office safe and will definitely garner compliments. 9/10
11/01/2017
This is by far my favorite fragrance offered in my two years. Smells clean and fresh.
10/28/2017
Smoky, but cigarette Smokey. Mature, fairly serious, fall and or evening. Overall: perhaps boring and average. Not too unusual. It's light and doesn't last. I don't know how anyone thinks this smells feminine. This is definitely a more refined gentleman's fragrance. Definitely more my style than fresh fruity, youthfully sweet. I pretty much hated Gray Vetiver. So, this is a welcome 2nd fragrance. Overall, Not intensely musky or exotic enough. Needs to be far more, unique, brutal and make a sexy, mysterious statement. It's certainly workable, but it's not going to be a winner.
10/24/2017
Love it. It's like I wore Versace Eros to a campfire. It smells just like the name translates.
10/21/2017
Love it. Very clean smelling and great formal wear fragrance.
10/01/2017
It has a smoky charcoal, burnt wood, type of vibe.. gave me a small headache, definitely not my kind of cologne. The dry down is much better the burnt smell is not as strong. definitely a more mature scent, 55+.
09/30/2017
Very mature fragrance. Not too sweet, not too musty. Professional if necessary, but several compliments from ladies.
09/10/2017
Girlfriend calls it a clean, summer smell. Each time I put this one on, she compliments it. I like it! It lasts throughout the day without being too aggressive. I was interested in the grapefruit/coffee combo. Don't really smell that, but it smells great for work or going out for some beers.
09/10/2017
This musk.. it's there, but it isn't aggressive. I saw the grapefruit/coffee combo and I was interested. Smelling it I don't exactly recognize either but it's a winner for sure, the girlfriend compliments it each wear. In her words, "I don't know what it smells like, ...cologne. Smells just like clean, not too overpowering. Something you could wear to work or out for the night. Kinda like a summer smell" This one lasts through the day as well
09/09/2017
Strong and smells like pepper... not type of cologne
09/06/2017
Another month, another favorite from Scentbird! This scent is unlike anything I've ever encountered. It's unique, fresh, and clean. Definitely a scent I'd wear / order again.
08/31/2017
I really liked this smell it is different and familiar all at once. The smell reminds me of a classy gentlemen's store.
08/30/2017
The description given of this is pretty fitting, and right now this is probably among my top 3-4 favorites that I've received. I personally don't really get a sense of the grapefruit smell, but rather what mostly stands out to me is first the tobacco/musk, quickly followed by an almost powdery clean smell. Those 2 main scents mix well together to create something interesting and pleasant, and as i wear it throughout the day the tobacco smell tones down and becomes more of an accent to the powder smell, but definitely still noticeable in a mild, pleasant way. It's not overpowering at all and to me makes for a good woody/evening wear fragrance. I don't think this would be an everyday wear, but would certainly be good for going out in the evening.
08/28/2017
Love this fragrance. Very Classy and sophisticated. I would definitely make a purchase..
08/17/2017
Loved this scent. It's a very crisp smell The grapefruit stands out, but not in a "citrus" way... It blends well with the other notes and isn't overpowering with its presence or projection. Highly likely to buy the actual bottle of this now that I know what it smells like!
08/09/2017
Awesome. Was a suggestion and I'm glad I took it. Way different than anything I would normally buy and continued to like it more as month went on.
08/09/2017
Didn't make it through a couple days with this one. Definitely my least favorite from the last couple months.
08/02/2017
I liked it. I think it smelled clean and fresh.
08/02/2017
Didn't care for the smell. My wife said it made me smell like an old man from the 1970's.
07/29/2017
Its ok doesnt last very long :(
07/28/2017
Sucks so bad That I would not recommend it to my worst enemy .
07/27/2017
It smells like old mossy, decaying wood in a can of 30 year old Old Spice
07/25/2017
its musky but not overpowering, had a great scent for everyday.
07/23/2017
Initial impressions are bad but it gets better after about 30 minutes. Scent lasts fairly long so that's a plus. More tobacco-y and smokey than fresh. I would say that more older people will gravitate towards it compared to a younger crowd.
07/22/2017
Very daring, very pleasant musk. A touch sweeter than most of the musks I would normally wear, but great for an evening at dinner or live music to set yourself apart from the sea of Armani and Polo. I've gotten many compliments on this fragrance from both men and women, men asking where they can get it and women asking when I'm going to buy them a drink. 9/10
07/21/2017
It was a different fragrance but I do kind of like it. It last all day and I did get some compliments on it. Not sure if I would buy a full bottle.
07/12/2017
It has a powdery, tobacco smell. It is a very light cologne but fresh. I prefer my cologne presence to be known so that is why I'm not giving it a 5 heart. Worth a try, though. :)
07/04/2017
I love this scent! Not good at reviewing just good at telling if I like it or not lol
07/02/2017
Loved it !! Great scent!! Wears well!!! Lots of compliments!!
06/30/2017
Smells high quality. Average longevity
06/29/2017
Not a fan, nor did any lady in my life like it either. One spray and that was the last...
06/29/2017
It was light fragrance different from anything in my collection. I received rave reviews and have since purchased a bottle of this scent. Very nice addition.
06/22/2017
Initially when I sprayed it on, it wasn't something I'm usually into. It was sweet but spicy. Later on in the day it mixed well with my body chemistry though. I got a lot of compliments on this cologne.
06/20/2017
I liked this fragrance. It has a spicy/peppery start and gets sweeter throughout the day.
06/18/2017
it has grown..ish on me but I wouldn't order it again. When first applied it smells a little like musty women's perfume, but after a minute I get used to it. I wish it smelled a little more like leather and less like moth balls.
06/17/2017
This cologne is far too feminine smelling for a cologne. I'm open to new fragrances but honestly when I got this I was wondering if they mixed up my cologne with my girlfriends perfume. Definitely will not be purchasing this fragrance.
06/16/2017
This has been the bet scent yet!
06/16/2017
This scent has grown on me. At first I didn't know what to think because I have not smelt this before. I feel like it is more of a refined older type of crowd cologne. I have received numerous compliments about its smell form various people. I tend to lean for sweeter smells but this was a god first scent from Scentbird that I am enjoying.
06/14/2017
I like this cologne. The initial smell wasn't what I expected but I have gotten countless of compliments on it. I actually have it on today
06/14/2017
I did not like this sent at all. To me it smelled more like woman's perfume . Was not able to use at all.
06/12/2017
I'm in my late 20's and I don't think this suits me well. The woody/smoky scent, in my opinion, is geared more towards the older crowd. It doesn't help that the Wifey didn't like it either, she said I smelled old. Bad first experience from my first package from Scentbird. I'm hoping the next ones will be better.
06/11/2017
This scent is unique and bold. A definite must have.
06/10/2017
Right from the start your going to get a cigar smoke scent which might make some hate it but wait for it the scent starts to dry down and showcase fresh and woody scents. worth checking out. Don't push it aside Give it time. Great cologne to start the Night.
06/10/2017
I have not received anything in a few months
06/10/2017
This is the first time I ever had eight and bob. And I loved the eight and bob
06/09/2017
Smells like tobacco. It is all right, but heavy for this time of year (June). It does not seem to be a scent for Spring or Summer.
06/06/2017
This scent here. This here is your new party scent. I wore it at a friend's party and complimented by pass byers and started a conversation. You want attention well expect with this scent!
06/06/2017
Absolutely..a great smell...the very first time I wore it a lady complemented me on it!!! Can I get another one of those plz.....lol
06/06/2017
I seem to have a different outcome than other reviews on here. With my chemistry, it comes out much more on the floral end of fresh with only a hint of musk. As it wears, the fragrance goes very subtle and feminine. It's a nice fragrance, but not for me.
06/06/2017
I love eight and Bob but I gotten it twice
06/05/2017
Smells like cigarette smoke
06/05/2017
Not my kind of scent -
06/05/2017
Very Nice scent. Its very subtle and original.
06/05/2017
Not at all what I expected from this scent. Added to my top favs!
06/05/2017
mature sophisticated smell, great for office or early social settings
06/05/2017
The scent has pepper and citrus it's a wonderful mix for the summer heat.
06/05/2017
hated it...would never wear it..
06/04/2017
Stinks! 2 thumbs down!
06/04/2017
I immediately got a smell of Cigarettes . It was horrible
06/04/2017
Nice fruity smell.
06/04/2017
Scent doesn't last...
06/04/2017
Very good scent. Love it. Nice clean scent. Pleasantly surprised
06/04/2017
Smells good but not for long time
06/04/2017
I love this selection. It's a straightforward, clean, mature, elegant scent. Perfect for "After 5" attire.
06/04/2017
Fresh clean scent and not overpowering! Love it
06/04/2017
It smells like old people, moth balls, and baby rash cream. But let me get more feedback 😉
06/04/2017
I liked this scent, it was very spicy. The only issue i have with this scent and the reason it's getting 4 stars is due to the longevity of it. Seems i have to re spray every 3-4 hours.
06/04/2017
Smells like a dirty lumberjack. Nasty.
06/04/2017
I never got my delivery!
06/04/2017
Smells like cheap baby wipes.
06/04/2017
My least favorite cologne I've received, I got a strong smoky smell from it and only wore it once and couldt stand it.
06/04/2017
I thought it smelled really bad at first, but got better after time. Mediocre
06/03/2017
I like this cologne didn't come on too strong. I think it smells even better after a few hours of applying it.
06/03/2017
This is a very silent yet powerful cologne. Hands down the best one that I have got with my trials.
06/03/2017
smells just as bad as the Fat Electrician just a little more citrus
06/03/2017
A little too fruity and soft for my taste. I tried wearing it to work daily but the smell was really distracting. I'd probably wear it out to a bar though.
06/03/2017
Loved this one. Couldn't get enough of it
06/01/2017
So classy and subtle. Once you catch a hint, you never want to stop smelling it.
05/31/2017
smells incredibly clean and manly!!
05/31/2017
I absolutely love this scent.
05/31/2017
I definitely don't harken back to the ski slopes. Nuit de Megeves makes for a good office scent that lasts the majority of the day - clean with a hint of baby powder-y goodness that comes to the forefront as the scent dissipates. Probably not the go-to scent for a majority of folks but, what can I say? It's grown on me a little bit.
05/31/2017
It just wasn't my type of smell. I don't like the oaky, woodsy smell.
05/31/2017
This scent was super mellow and smelled so good at the same time. What a great choice for a first time customer. This made me anxious to see what you will send next!
05/30/2017
Awful. It's very strong and feminine.
05/30/2017
The pepper sticks out too much for me to really enjoy. It smells good, but not something I would wear everyday.
05/30/2017
it smells really good I have no complaints only compliments I feel like I should be in a nice suit on a date or at an event wearing this cologne it just smells smooth clean and classy.
05/30/2017
This was a good first time! It did have more pepper smell to it! At first I thought it was overwhelming but everyone who smells it likes it. And it lingers for an all day scent which is nice. So overall I like it. Looking forward to next Months scent
05/30/2017
This is my first month as a Scentbird subscriber so I'm still fine tunining my preferences. Nuit de Megeves isn't exactly my style, but its good. I'm looking forward to my next shipment.
05/30/2017
This is not the cologne I received. Instead I was sent Rag & Bone. Smells like an "old lady" avon scent.... Not Happy!
05/30/2017
Too feminine for my taste, smells like someones grandma
05/30/2017
I really like Eight & Bob. A little goes a long way. It has a citrus undertone that is nice as the day wears on.
05/29/2017
This squarely falls into the category of memorable musks, for me. The wear time is excellent. After a 10+ hour day I can still catch notes of it on myself. I've gotten nothing but high compliments. It is a bit more bold than I anticipated, but in the right tone it's perfect.
05/29/2017
It was a good start for my Scentbird experience. It's a universal scent that should smell pleasant on almost anybody. Not overpowering or awkward in any way. Definitely not worthy of the negative reviews I've seen.
05/29/2017
i wouldn't know, i never received anything -____-
05/29/2017
I like the smell. Very clean. Just not sold on it. Excited to see what I get next month.
05/28/2017
Smell ok just wait till next month
05/28/2017
Oversll ok but I too recieved wrong vile w different card.
05/28/2017
Hey I don't know but this is not a complaint on the scent or anything but I would have gave it a 5 but you guys keep sending me the wrong vial in the case and a card with a different scent. Is this on purpose for mysterious reasons. I'm so confused.
05/27/2017
Fragrance was okay! To much florals element and a hint of smoke somewhere mixed in. Not completely disappointed, but ready for the next one.
05/27/2017
It smells wonderful totally unexpected this is why I love scent bird
05/27/2017
Not a huge fan. It kinda smells like an old Vega's casino lol.
05/27/2017
It smells good. Wouldn't call it great or excellent, but good. It goes okay with my natural smell and skin.
05/27/2017
I received rag & bone didn't really like it. Hopefully the next month's will be better. Strike 1
05/27/2017
Didn't really like it.
05/27/2017
DIdnt like it so much smell was wierd had couple people opinion too didnt like it either
05/27/2017
It has a very nice smell, but there's a floral element to it that's just too strong for me. When colognes and perfumes have that overbearing floral element, they give me a headache. It does smell nice, that just makes it not for me.
05/27/2017
It was my first shipment I hated the smell I had to go and change my shirt. This is one scent that I won't be buying anytime soon.
05/27/2017
I'm not happy at all, not really excited to walk around smelling like a pepper shaker. First bottle I've received from Scent Bird probably not going to continue the subscription.
05/27/2017
Was not impressed at all. Smelt like a bottle of "liquid pepper".. it's not too bad after it settles, but not what I was expecting.
05/27/2017
It's a great long lasting cologne.. But the smell is not project too much... Which means others can't smell it on you...
05/26/2017
The scent is great! Perfect for a night out!
05/26/2017
One word: Grandma
05/26/2017
This one is HORRIBLE! Smells real strong like one of your favorite aunts that you hate hugging only because her perfume is super strong. When it finally settles in, it gets confusing because part of you wishes you liked the smell of those cheap and obscure French soaps from the 99 cent store but you are far too convinced that you hate it. Definitely smells like clove and musk. Did not get one hint of citrus. The packaging in the full size bottle is misleading since it has the appearance of being a seductive and sophisticated fragrance. How one would pay $165 for this, I do not know. Perhaps its one of those high end fragrances that poor people like me don't understand.
05/25/2017
Very strong at first, and was mildly surprised that I could still catch hints of it at the end of a 9 hour shift at work. Lasting is always a big thing for me, and this outlasts my 100 dollar bottle of Armani Code. The downside is, like a few others have said, it sorta does have that "Grandmum's perfume" smell to it, and while it gets top marks for lasting all day, it's probably not something I'd ever use again.
05/24/2017
strong at first but then its calm. i like it.
05/24/2017
At first I just thought I got a perfume so I was instantly trying to find out what the mix up was but it just smells like your nanny's closet
05/22/2017
Very overpowering smell initially. One spray gave me a headache. However, let it dry down, and it's actually pleasant. I'm getting notes of tobacco. It's a little musky for my taste, but once you get past the initial shock, it's not so bad
05/19/2017
Horrible. If you want to smell like an old lady, then this is for you. 1 spray is barely tollerable. It may have been one of the biggest mistakes of my life. Utterly overwhelming and powerful.
05/19/2017
I love this one. Perfect blend of both sweet and musky. My only complaint with this one is I does wear off pretty fast
05/13/2017
im not a fan of this one, the first thing I heard about this scent was " It smells like my Grandma Pam" from a friend of mine. When I asked my girlfriend how she liked it she said "I hate it, it smells like whore"....... cant wait for my next scent to come in
05/12/2017
I liked it for a regular day in the office. Stood out. And got a few good compliments from a few ladies.
05/11/2017
Crisp clean not long lasting but I like the smell
05/10/2017
Not a fan of this. Very mild. No compliments when I wear it. Scent does not last long. Not a fan of this one. Next!
05/10/2017
For my first month subscription I received was called "Eight & Bob. I found this sent to be a very homey, cozy Sitting down by the fire place type sent. It was very nice and subtle would recommend it and will be getting it again thank you Sent Bird