Dolce & Gabbana
The One Sport EDT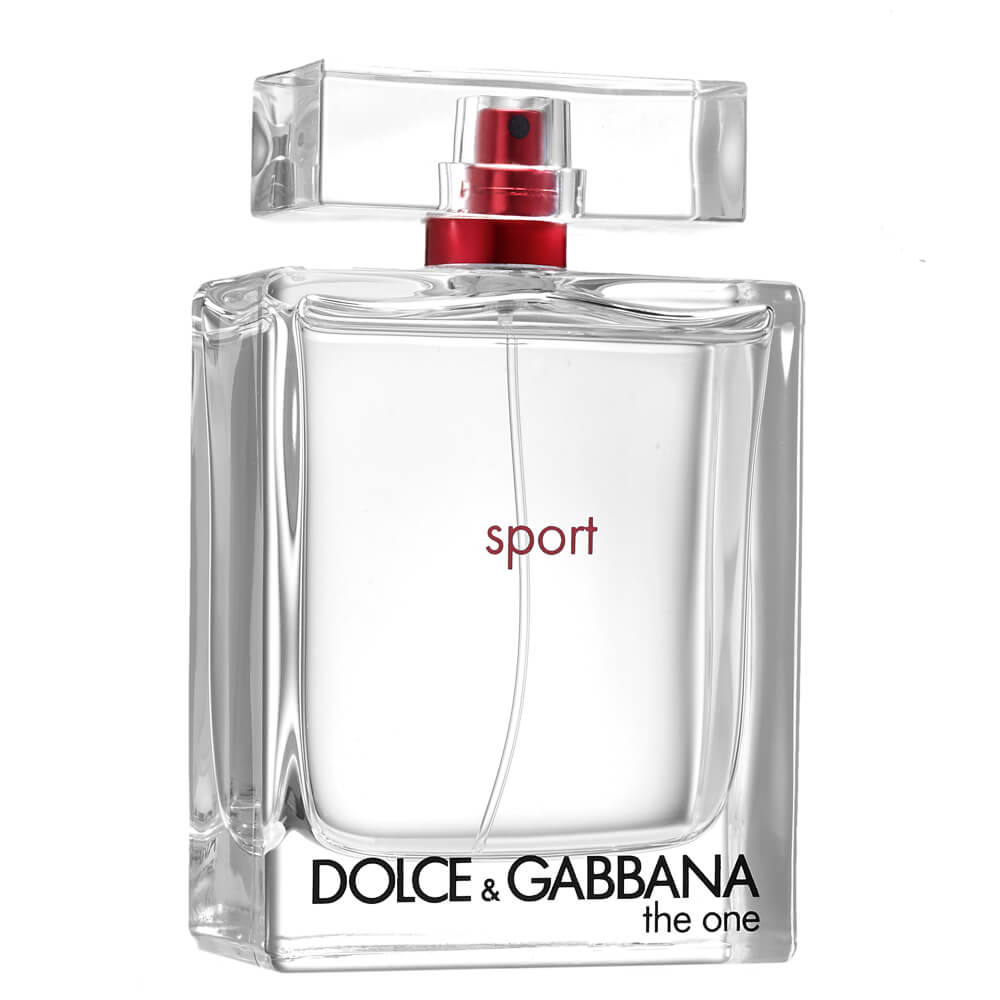 Get a 30-day supply of The One Sport EDT
for
$
14.95
Notify me once this scent is available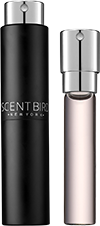 0.27 oz subscription

0.27 oz a la carte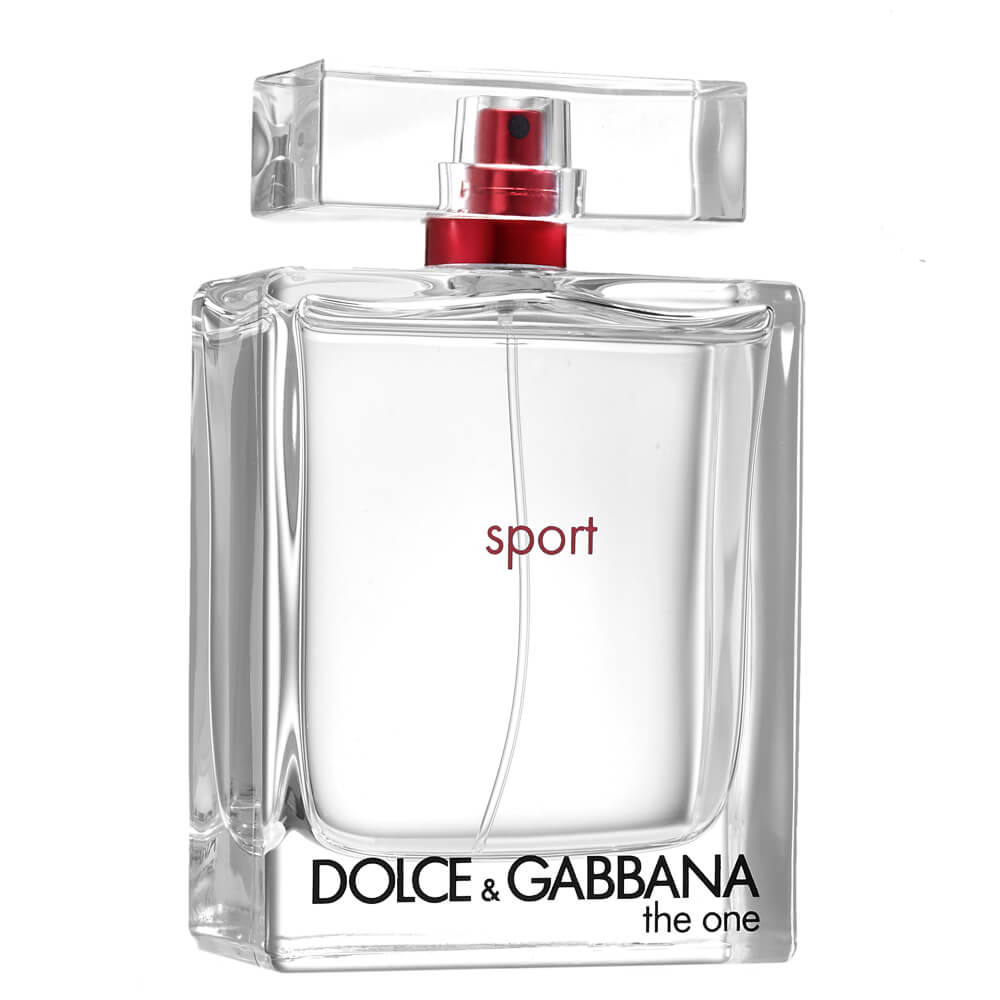 3.3 oz bottle
Share and earn free perfume
Notes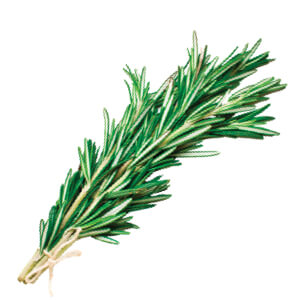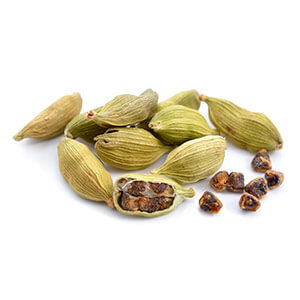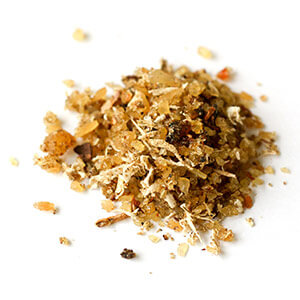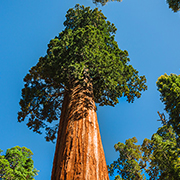 Description
Dolce & Gabbana The One Sport celebrates the deepest and most genuine values of sport and life. The fresh, clean fragrance features light and energetic top notes accompanied by an unmistakable Mediterranean aroma of rosemary, the freshness of water, and saltiness of the sea. The middle notes feature sequoia wood enhanced with the energy of cardamom. Patchouli and musk naturally compliment the base notes.
You may also like
The One Sport EDT description
Dolce & Gabbana's The One Sport's clever and unexpected opening of rosemary paired with an aquatic accord. If this cologne stopped here and did nothing else, it would be worth trying all on its own. The brisk, bright aquatic notes get rounded down by the rich, dry kitchen aromatics of the rosemary, and the two notes pulse with an enticing strength that is truly captivating and memorable. You will get your share of appreciation just from the beginning of this cologne.
From there, the sequoia and cardamom arrive and take the fresh, airy, aromatic theme in a different direction without losing your attention in the transition. The dry, cool, green bark feel of the sequoia note steps in for the brisk aquatic texture, while the cardamom continues the aromatic trend, but with a touch of spicy heat added to propel the scent onward. The sequoia note is an inspired choice – its cool demeanor relaxes the energy in this cologne into a laid-back, contemplative, and calm profile. This relaxed wood note in the heart makes The One Sport ideal as an after-gym scent.
The dry down of patchouli and musk is very subtle, and are grace notes to end the scent in a polished, confident way. The real fire in this cologne comes from the bright vs. spicy, airy vs. aromatics theme it sets up in the top notes and on through the heart. And for anyone looking for a tie-in with Dolce & Gabbana's The One, it is best to think of these two scents are brothers from another mother rather than blood kin. While they are both oriental in style, each fragrance has its own texture, tempo, and strength, and to compare the two is unnecessary.
Dolce & Gabbana's The One Sport is a fantastic option for an after-gym scent, with its relaxed complexity and airy, aquatic, and woody feel. But for more formal occasions, the original The One is the way to go. And of course, they layer together well, so wearing both to transition from day and night, or a work/gym/romantic dinner out schedule will suit you just fine.
Read more
The One Sport EDT by Dolce & Gabbana Reviews
11/23/2017
Good overall scent!
11/23/2017
Great fragrance...I love it.
11/22/2017
Seemed a little too neutral, which isnt usually for me. Wouldn't order again, but if there was a decent sale on it somewhere I might get a small bottle.
11/21/2017
Good day lasting smell. Definitely a must for night out to set you apart from the rest.
11/20/2017
Doesn't last the longest out of the ones I've received by far. Not my favorite, but not a bad scent.
11/16/2017
This product is fake just last 15 minutes
11/16/2017
I actually liked this scent a lot.
11/14/2017
The vial I received smells horrible I think it is just old or was stored wrong im throwing this out it smells like .99 cent store deodorant....
11/08/2017
Best smelling cologne ive used. Which is why its my second time getting this scent.
11/07/2017
The fragrance is okay - I prefer DG Light Blue which is coming next month
11/05/2017
Smells great but It doesn't last long enough
11/04/2017
Beautiful scent, I always get compliments on it.
11/04/2017
The shipment was received in a timely manner and I absolutely love this fragrance!
11/03/2017
I love this fragrance! It smells clean and citrusy with bright notes!! Absolutely classic!!
11/02/2017
Perfect for the 'ol smash n grab
11/02/2017
My favorite scent so far! Very fresh, sporty and clean
10/31/2017
Very nice smell
10/30/2017
Very satisfied with my First Order. Shipping had a little hiccup, but other than that it was worth the wait. "The One Sport" smells like Hugo Boss, which is a cologne I like very much. I am very satisfied.
10/30/2017
Definitely one to keep around
10/28/2017
It is a great scent! The only downside is it starts to fade and doesn't last too long.
10/24/2017
Fresh, sporty, clean! Great for a vacation day, or casual office, but will wear nice any time! It does make me think of the Mediterranean. It is a lighter scent, so staying power isn't as long, but it is a "Keeper!"
10/11/2017
Very pleasant scent although it fades away rather quickly. Good for everyday use.
10/10/2017
Smells absolutely amazing!
10/06/2017
A nice clean fresh scent. Perfect for the gym but that is all I would use it for. Wish I would have done my homework on the difference between EDT and EDP first being that this is a EDT cologne it does not last very long 2hrs max! Over all good cologne
10/06/2017
Has a very strong citrus scent, but I mean like straight up oranges, also fades away quick and doesn't last long on clothing or skin.
10/03/2017
This was noticeable to a few...definitely not a head turner at all. It fades too quickly no matter how many sprays you do.
10/03/2017
It is not noticeable as much as others because this one fades too quickly, but yet it's noticeable to a few.
10/03/2017
A great daytime perfume that you can wear in the office, perhaps not to board meetings. Fresh smell with nothing like anything else Smell: 9/10 Longevity: 5/10 Sillage: 7/10
09/29/2017
It's a little lighter than the others that i normally like, but it's a great daytime wear. . Fresh smell
09/27/2017
The best!! Fash shipping and great smell!! Would definately buy again! 10/10
09/26/2017
This is the perfect cologne! Great for date nights! She will love your scent!! 10/10 totally satisfied
09/21/2017
Finished it as soon as I got it
09/13/2017
This is one of my favorite scents tested so far. The scent is masculine and athletic as the name suggests. I have found the scent to last very well also.
09/06/2017
It's an nice scent, but i feel like it was to overpowering. Not in a good way. On the other hand my boyfriend liked it.
09/05/2017
Smells great.... wish it had the name brand on the bottle but overall pretty impressive
09/03/2017
A classic "Sport" scent. Very nice initially with a smooth cool down. I really enjoyed smelling this on myself and received many compliments. The only downside is that it doea not last very long (which seems to be a theme with Scentbird as the colognes are probably slightly watered down upon repackaging, which is not uncommon)
09/01/2017
A light scent good anytime.
08/31/2017
Just love everything about the scent of this cologne.
08/31/2017
Smells amazing! I will order again!
08/31/2017
I constantly get compliments at work from ladies and gentlemen. Everyone seems to love this scent, myself included. I work with food so it's nice knowing that the scent lasts and isn't drowned out by the smell of grease.
08/31/2017
I like this scent! I opened the box, smelled it and ordered it from Amazon. I'm waiting for the main bottle, wearing the one from ScentBird, I'm getting compliments from everybody. Last night at a bar, some girls were walking by me, the first said, "Oh My God! You smell great! Can I have a hug?" I'm not opposed to hugging girls, but then after her 3 more girls hugged me. It happens, normally for different reasons though. I have the original, The One. I even have the Exclusive Edition, Savanna Knights The One. Sport smells better than both. My other bottle will be here Friday, tomorrow!
08/31/2017
It smells great!!! I get compliments all day long at work!!!
08/27/2017
Very smooth and great smell.
08/24/2017
Very good, great for a night out
08/22/2017
This scent is exquisite, very fragrant but not over powering lastes the entire day, with continued compliments and inquiries as to what scent I was wearing. I recommend getting this for work are play.
08/15/2017
This scent took a few wears to grow on me. It's fresh, and crisp but not too strong.
08/10/2017
Smells amazing and lasts most of the day
08/08/2017
Love the smell but it foes not last long at all. 30. minutes to maybe an hour.
08/07/2017
The scent was great! Why 1 star? The scent did not last more than 30 min. Very disappointed, did not expect this from a luxury brand such as D and G! If the scent lasted like most quality Colognes, I would rate it 5 stars.
08/03/2017
great scent! tons of compliments!
08/02/2017
This cologne is fantastic I love it!! Reminds me alot of candies cologne back in the day it's young light and fresh.
08/01/2017
Great perfume, casual and fresh. Great for everyday use when running out of the house.
07/19/2017
very nice fragrance
07/19/2017
Very nice fragrance
07/18/2017
Nice scent! Not my favorite, but would wear again!
07/18/2017
Its not the best smelling and kinda smells like a older mans cologne. Not something id get ever again. Couldnt even stomach wearing it
07/12/2017
First time ordering, great scent smells very good, i would definitely recommend this!
07/08/2017
Very nice scent to wear everyday
07/06/2017
Not bad. Has a good smell but wears off to fast!
07/06/2017
This is not too bad. Has a strong scent at first, then calms down. Typical SPORT scent, not bad but would not buy again.
07/06/2017
This is my first time trying this cologne and not disappointed. Nice and clean scent that is just right.
07/05/2017
I wish I was able to write how great this scent smells, or even how I didn't like the scent, but I have no idea what the scent smells like. I guess getting my address changed on time isn't enough to get my scent sent to the right address. Now still waiting on my replacement.
07/05/2017
Nice and clean
07/05/2017
Nice clean smell. Good date night scent.
07/04/2017
That cologne stays on me for like 2 hours and then it's gone :/
07/04/2017
I absolutely love this scent! My ex had this and would never wear it so when I went to the shops looking for it, I found out most counters don't sell it anymore. It is very masculine but light. It won't be noticed from a a far but when you are close enough to smell it it grabs your attention. I just love it. I'm going to buy a full size bottle.
07/03/2017
REALLY like this. Very sporty. Perfect for the gym or summer picnic.
06/29/2017
Fresh and light
06/28/2017
Very impressed by the smooth, fresh scent of this one. Perfect for every day. Not overpowering but certainly noticeable. I really like it and may even get a full size!
06/27/2017
One of my favorite
06/26/2017
The cologne I got smells really good. Although the smell is great and all, the cent lasts only for a few moments and then I'd have to spay some more.
06/18/2017
I did like the fragrance but like many reviews here it disappeared after about an hour. I like for my scent to last throughout the day this one does not even come close.
06/17/2017
Smells nice but last maybe an hour.
06/17/2017
good smell but does not last long, Maybe an hour tops.
06/17/2017
Love the smell just doesn't last long
06/15/2017
Nothing special.. just another sport!
06/13/2017
Good smell for everyday use
06/08/2017
Really decent smell
06/06/2017
Really Love the smell, very fresh but I do agree with others that it seems to not last very long. Would buy full size of this product.
06/06/2017
I read alot of good reviews on this cologne so I figured I'd give it a try. For me personally, the smell fades extremely fast, last for maybe 30 mins,. The smell is a bit strong for my taste also but many people I work with loved it,. My rating is based more on the duration of the cologne
06/05/2017
I love this. Perfect for me. All I need is a couple of sprays and it lasts all day. Compliments from many friends.
06/05/2017
Great scent. Get a lot of compliments when wearing this scent.
06/04/2017
LOVE, LOVE, LOVE!!! New but I think my favorite! Still have a few more to try - my bests I will have to get a BIG bottle!
06/04/2017
One of my favorite.
06/04/2017
Not bad,I like the original better.
06/04/2017
Great sporty scent that goes with any activity!
06/04/2017
Great smell and get many compliments
06/04/2017
This is a great summer scent. Does great both in the office as well as on a date. Will purchase a full bottle soon!!
06/04/2017
This fragrance smells sooooo bomb. My wife was all up on me when she smelt. Im glad i pick this fragrance.
05/31/2017
Love, Love, Love it before I put it on. Very crisp, clean and great for summer scent. Will buy full size
05/30/2017
I liked the smell of this cologne but it does not last long at all.
05/29/2017
Love this one. It changes its notes from time to time. As I'm wearing I never smell it the same way. Not an outdoorsy scent but runs the gambit elsewhere.
05/27/2017
Good scent strong while still subtle and will fit a wide variety of people highly recommend
05/21/2017
Really love this fragrance it too musky.
05/19/2017
I got this scent for my husband and he loves it. Nice!!
05/15/2017
Love the smell it's nice and fresh and not strong
05/14/2017
Holy hell, I need a full size bottle of this gloriousness.
05/13/2017
Love the smell and the cool spray it comes with. Just wish it didn't take long to deliver.
05/13/2017
Love it. Doesn't last long though.
05/11/2017
This is a casual cologne that isn't too strong, so good for the office. Makes you feel like you're in a park by a lake on a sunny day. The only issue is that it doesn't last very long. Thankfully you'll have the bottle in your pocket with scent bird.
05/11/2017
Very good fresh smell.
05/11/2017
Such a nice clean and masculine scent. Love
05/10/2017
Ummmm i expected the scent to last longer...it smells nice...but kind of disappointed it doesn't last
05/10/2017
It smells great!
05/03/2017
Not as good as I thought it would be. I prefer Mankind better
05/03/2017
Not what I wanted. I ordered a woman's perfume but got this. Nice scent.
05/03/2017
Loving this scent. Love all the attention I get when wearing this.
05/02/2017
Amazing! Smells great
05/01/2017
smells good. not too perfumey
05/01/2017
I like this one, it's fresh yet still kind of classy. Great for a semi formal outing in the warm weather.
04/30/2017
Exactly what I was looking for.
04/30/2017
Spells great love it. I give a 5 star a plus
04/30/2017
Smells great. Definitely has that "sporty" manly scent that I tend to go for so it is an A+ in my book.
04/29/2017
'The One Sport EDT' is a nice, clean scent, however, I was expecting something a bit more lasting. Again, it's not bad, just not strong enough.
04/29/2017
Clean and a little spice makes everything nice. I like this a lot. My wife likes it on me so that's a plus! I do find that I need to reapply once or twice throughout my day/evening.
04/29/2017
This cologne reminds me of cool water with greyflannel and spring water
04/29/2017
This is a nice not so over powering smell perfect for retail sales...
04/29/2017
Great, have received more compliments on this one than any other.
04/24/2017
Great scent for every day use.
03/09/2017
A little synthetic-y Smells like laundry Casual
03/08/2017
Amazing! Smells great, not overpowering. All around great scent!
03/06/2017
Smells good but not my style. When you have so many other scents to choose from when it come to a fresh scent this seems so lacklustre.
03/05/2017
Great scent perfect for spring use
03/05/2017
Good every day scent
03/05/2017
I like this scent a lot. Similar to Polo Blue.
03/05/2017
This scent is amazing, I loved and so far everyone I came in contact with did as well!!
03/05/2017
Loved and so did everyone around me
03/05/2017
Really great smell, not too strong but will last the whole day.
03/04/2017
Great smell!!!
03/04/2017
Very robust smooth smell!
03/04/2017
amazing cologne i am very satisfied
03/02/2017
My go to this summer
02/25/2017
Spicy yet clean! My favorite so far. Just received, so waiting for actual outside reviews. I can see this as my daily
02/22/2017
No, no, no. I have D&G One, and I like it very much. It's one of my favorite winter scents, so I thought the Sport edition would smell nice as well. To me, it smelled like a combination of that scent from the 90's, CK1 mixed with soap. I won't be buying a bottle of this.
02/22/2017
Did not enjoy the Scent, Smells more like Hand Sanitizer.
02/08/2017
Smells great. Great compliments. Get used to them.
02/07/2017
It is amazing..everybody keeps telling me they love the smell
02/07/2017
Really nice scent not overpowering.
02/07/2017
Not as masculine as I would have liked. Seems to go away faster than most colognes.
02/06/2017
It smells GREAT!
02/05/2017
Get a lot of compliments especially at the gym!
02/05/2017
The worst scent I've had thus far. Loud overpowering
02/04/2017
I like this one.
02/04/2017
One of my wife's three favorites makes her nuts
02/03/2017
Bright, fun, loses scent quickly in my experience.
02/03/2017
Best one so far
02/03/2017
It's elegant with a masculine finish
02/03/2017
Love the smell. Fresh, manly, age appropriate. Can be used for normal day, or work.
02/03/2017
great light scent
02/01/2017
if I am supposed to comment on the one I got its good but it wasnt D&G it was a name I didnt recognize.
01/30/2017
Got here on time and smells great. Feels like the start of a beautiful relationship 😊
01/27/2017
Definitely one of my favorite scents.
01/14/2017
Definitely a favorite and would recommend for those of a similar taste.. its the 1st full sized bottle that ive completely finished, im a fan of fresh and clean and this lasts all day it seems.. lots of compliments and always had people asking what i was wearing
01/08/2017
Awesome scent.. great for the office and a night on the town!!
01/06/2017
Never received this perfume. I was charged for it and the new holder in slade blue and it showed shipping but never changed status. I never received anything this month and yet was charged 30.00 due to ordering the new container too.
01/03/2017
Very clean fresh smell
01/03/2017
Awesome scent! Lot's of compliments.
01/02/2017
Love this! Favorite so far
01/01/2017
Very clean and manly smell. Long lasting. Hard for me to say. I can smell it on me so it must not be for my chemistry( they say that the one for you, you will not smell on you, but others can).
12/31/2016
Very niiiiiiice
12/29/2016
Love it smells great and last for a good while.
12/16/2016
Great cologne. Perfect amount. I still have half of my first bottle. D&G sport
12/07/2016
I Liked it for the first one I have received.
12/05/2016
i hate it! No scent at all. waste of money.
12/02/2016
I like the clean edgy smell. Especially in the studio for when I am rehearsing with other dancers. As well as when I am done for the day and leaving to meet up with friends. Has a fresh, lively scent that is not over bearing and complimentary for any day and evening wear.
12/01/2016
I would wear this cologne all the time it has a great smell that compliment the evening when I go out on the town.
12/01/2016
Smells amazing. Long lasting.
11/11/2016
I really like this month's Cologne. Can't wait for November's. I love how this program works to be able to wear something new every month. This is a Awesome program.
11/08/2016
It was okay not too bad
11/07/2016
I never received it
11/03/2016
i love the smell it isn't to strong.
11/01/2016
I really liked it, and will buy a full bottle, long lasting.
11/01/2016
Very nice surprise. Great scent. I wear it to work and it lasts a long time.
10/31/2016
I love the scent. It's got a very fresh, clear smell that is perfect for the cooler months... or it would. The biggest drawback about this cologne is that - at least on me - it has NO body. I can smell it for maybe 30-45 minutes, and then I have to bury my face in my elbow or wrist to get the faintest whiff of it. It makes me sad that this is the case, because I truly enjoy the smell when I first apply it.
10/07/2016
Very nice smell. Lots of compliments on it. Lasts long enough for hanging out with friends or dinner out with wife.
10/04/2016
It is a great workout cologne or when you are on the run. I would not recommend for office or date night so the description is exactly correct. I would rate it higher but the GF did not like it so clearly won't be a smell to buy again.
10/04/2016
Absolutely loved that smell but it does not last very long not very long at all
10/03/2016
REALLY HAPPY WITH THIS ONE LADIES LOVE IT TOO
10/01/2016
Very satisfied
09/30/2016
One of my all time favs
09/26/2016
this smell is soo amazing i love it on my husband its very seductive.
09/20/2016
This one is so legit, I wanted to fuck myself.
09/06/2016
great just dosent last long
09/04/2016
Smells good doesn't last long at all I mean like an hour at most.
09/03/2016
Refreshing light scent. Perfect for work or for an evening out. I recommend this fragrance.
09/02/2016
Great scent, love it!
09/01/2016
I really enjoyed my scent bird prescription, I like the options that you have and the Scents are amazing so I will continue to support and tell my friends about this great website.
09/01/2016
Great sent for the day and work.
08/31/2016
Awesome smell, clean and fresh
08/31/2016
Ladies think I smell yummy!
08/30/2016
I love it and my wife absolutely loves it.
08/30/2016
Strong fragrance. One spray goes a long way. Good, sporty scent that I wear daily.
08/11/2016
Love the scent (sporty, casual and light) It just doesn't last very long at all.
08/08/2016
Love it clean fresh smelling. Last all day.
08/06/2016
Smells really good. Goes good with my skin. Light aroma.
08/05/2016
I love the scent I have gotten a lot of compliments
08/04/2016
Perfect for summer very light and fresh but doesn't last very long.
08/03/2016
Very nice refreshing smell but not something that would hold my interest in terms of fragrances.
08/03/2016
Everyone that I encounter seems to love the smell. I would definitely purchase a bottle of this. It has a great sport smell
08/02/2016
Great smell I love it 😊
07/29/2016
Wears off fast
07/04/2016
Amazing totally love it
07/02/2016
Loved the scent!
07/02/2016
Smells great.... a more of a on the go scent to me
07/02/2016
Not bad, not super wow, but a good scent.
07/01/2016
This was ok. I like it but I'd like to try some more before buying the larger size.
07/01/2016
Great scent. Lasting smell for the day.
07/01/2016
Nice for day wear but a little too close to Davidoff cool water but if you like that then you'll like this
07/01/2016
I'm loving scent birds great way to find new scents and I give my Nephew scent bird he loves loves loves it !
06/30/2016
My boyfriend likes it.
06/29/2016
Smells amazing
06/27/2016
Phenomenal, One of those colognes that can do it all. Cover the smell from the gym, put it on for a date, just hanging out. A must try and buy.
06/06/2016
Great cologne!! Wore this out on a nice sunny day got plenty compliements.
06/04/2016
Great scent smells alot like lagerfeld....Which I love
06/03/2016
My wife loves this scent. I will probably be buying an entire bottle of this.
06/01/2016
Smells great but didn't last long at all.
05/31/2016
Don't last long. Smells good
05/02/2016
This is a fun & interesting scent at opening. It is very fresh and masculine. The dry down is almost non existent. When it dries down it disappears! You will need to reapply every 2 hrs or so. Definitely not buying a bottle but will have fun with the sample.
05/02/2016
Awesome Cologne, one of my favorites
04/30/2016
Awesome cologne. Very fresh. If you like other sport colognes you will like this one.
04/05/2016
Great! Very clean and fresh scent
03/30/2016
1st scent from scentbird and really enjoying this one!
03/30/2016
I enjoyed this smell because it was fresh and citrusy. However, it didn't last long on me throughout the day so I was a little disappointed about that. If it would've stayed on longer, I would have given it a better rating.
03/29/2016
love it!!!!!!!! and the ladies love it as well
03/29/2016
Very good smelling cologne for casual occasions.
03/29/2016
My boyfriend smells so amazing! It fits his chemistry perfectly
03/29/2016
great stuff. I'd never thought I would like a D and G product but I love it.
03/28/2016
I really enjoyed this scent and so did the girls in my office. its fresh and clean great for workouts or just hanging out. The only thing and i normally dont say this but it didnt stay on very long. Put on at 800am and by 1ish it wasnt very noticeable. If the scent lasted longer i would def buy but for now its a maybe
03/08/2016
really liked this one!! so many compliments from the ladies!!
03/02/2016
I absolutely love the original "The One", but the Sport edition falls short for me. A little too feminine. Won't be using this one at all.
03/02/2016
clean smell. A little too subtle
02/17/2016
Fresh and clean scent perfect for hanging out.
02/07/2016
Never recieved order for January.
02/01/2016
Smells clean stays on all day
01/30/2016
Very fresh and clean fragrance. "Sport" really applies to this cologne and I think it is very versatile. However, longevity and projection are not what I expected for this fragrance.
01/23/2016
I have to say if you read the scent profiles and imagine it well you'll find something that works. I haven't worn cologne prior to this but when I switched deodorants the ladies at work were obsessing by the scent. Deodorant... so I looked for a cologne with a profile that matched it and wow was it close! This stuff smells great and it's chick approved. Lasts for about 2-4 hours.
01/18/2016
I have gotten 4 scents from Scentbird so far. I have gotten more compliments on this one than any of them. I really like it. Masculine, sweet, long lasting.
01/07/2016
Smelled good, just didn't get as many comments as I did from Invictus.
01/07/2016
I'm not good at describing scents but it's got a fresh scent that lasts all day.
01/03/2016
Great smell , definitely gonna order.
01/02/2016
The cologne is strong, 2 or 3 sprays last you about 3 to 4 hours.
12/31/2015
I absolutely love this scent! If you want to smell and feel sexy, this is the one!
12/30/2015
Not my favorite
12/30/2015
It's ok. Not too strong and wears out fairly quickly. Smells really good.
12/17/2015
Smells like alchohol thats about it
12/07/2015
Great fragrance
12/03/2015
I love it!!!! Very nice clean scent and will compliment almost anyone!!!
11/30/2015
it has a Spicy Sport scent to it but on a scale of 1 to 10 I give it 6...
11/06/2015
It smelled good, but I had an allergic reaction to something in it.
11/04/2015
its okay not what i expected but whatever
10/29/2015
Just a big dolce & gabbana fan.
10/29/2015
Decent smell, not very long lasting for me.
10/29/2015
Amazing scent. I really like the smell its sweet and a bit spicy without being too strong. The only issue is it only lasts 4 hours so keep that in mind
10/06/2015
GREAT!!! Such a refreshing fragrance
09/30/2015
Very good aroma. Spicy yet subtle.
09/30/2015
I never got it. I was told that another one was sent out and I've not received any notification on that. It's been a week since. I'm wondering if this is a rip off,scam!!!!!!
09/29/2015
Great Cologne scent, it is now one of my favorites. It has a nice light scent that stays with you.
09/29/2015
It was good. I like how long it stays on also
09/29/2015
It smells really good like a spice aroma too it. I find it a bit strong though.