Dolce & Gabbana
Pour Femme Intense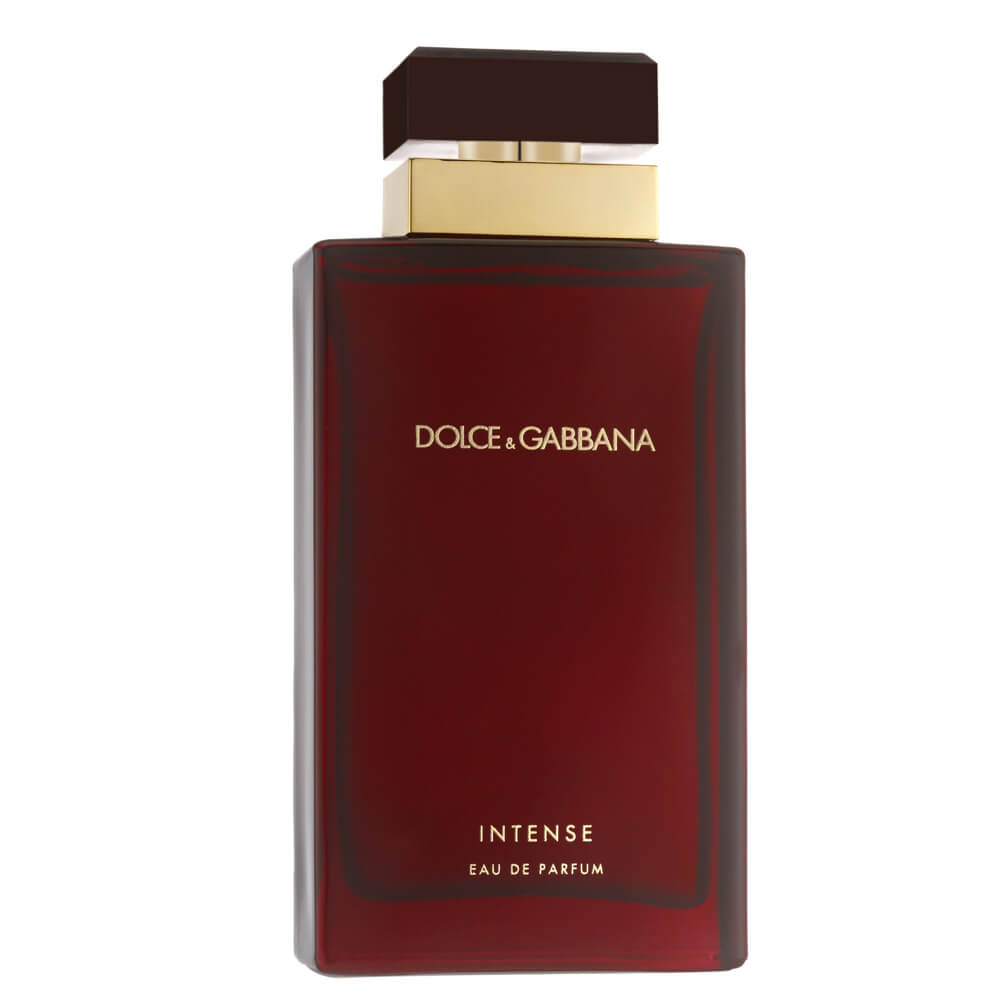 Get a 30-day supply of Pour Femme Intense
for
$
14.95
Notify me once this scent is available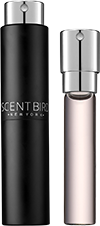 0.27 oz subscription

0.27 oz a la carte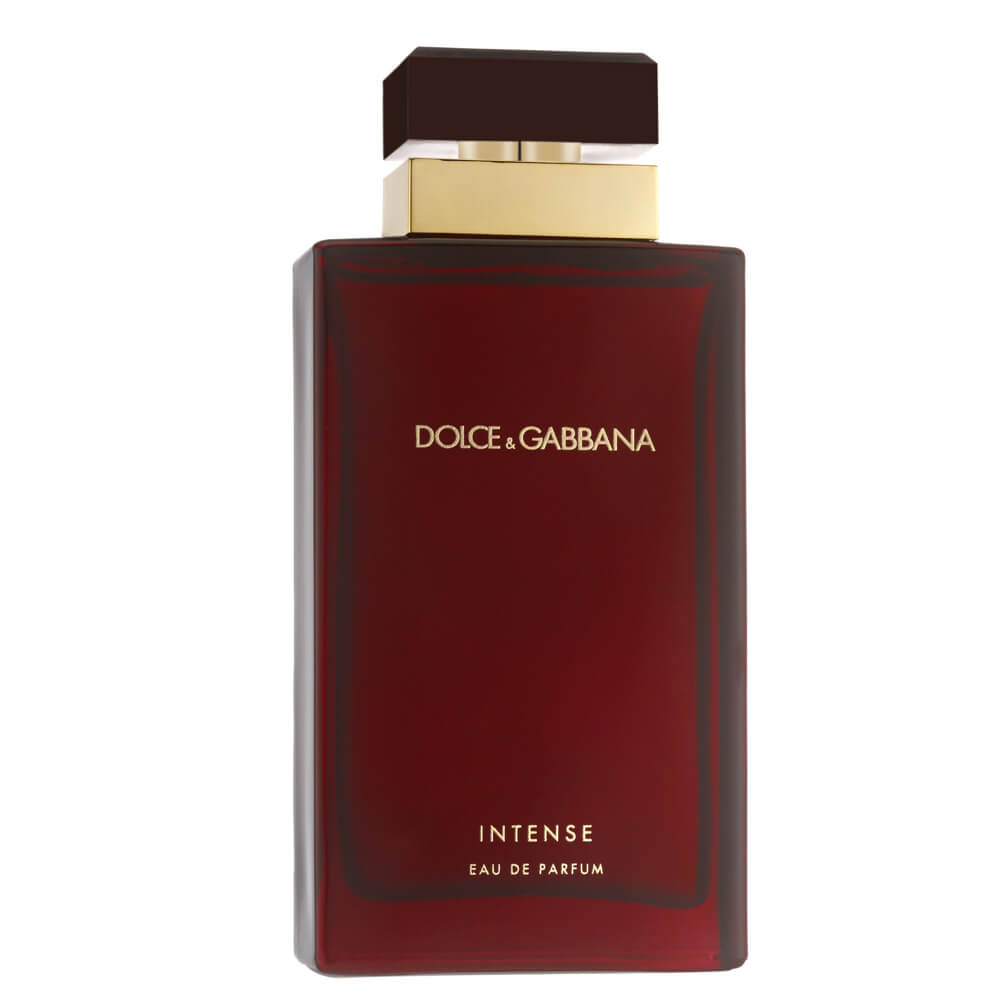 3.3 oz bottle
Share and earn free perfume
Notes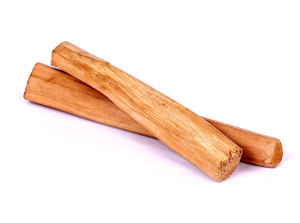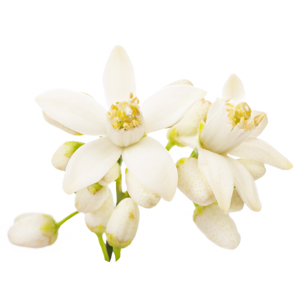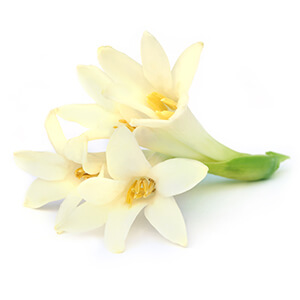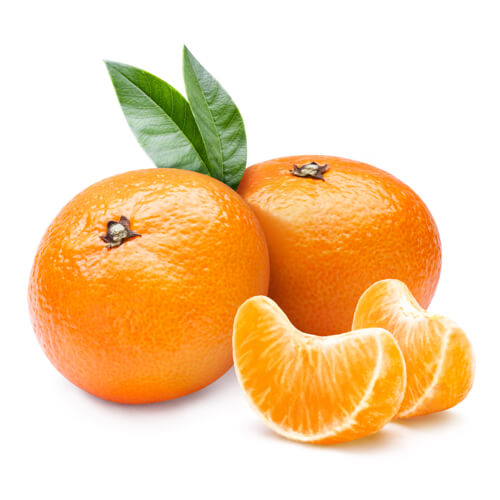 Description
Intense is a harmony of olfactive contrasts that are refined yet powerfully addictive. The heightened potency of this oriental floral ignites the senses, as unashamedly provocative notes of vaporous white flowers evoke long-forgotten memories and incite deep passion.
You may also like
Pour Femme Intense description
Pour Femme Intense is a soft, green, powdery floral with a sassy marshmallow note that's completely worth waiting for at the end.
It begins with a honey-and-orange citrus neroli note dusted with the zested, bitter rind of green mandarin. The honey in the neroli gets your palate interested in the yummy marshmallow sweetness waiting for you in the base, as well as leading your nose to the softly humming heart of sweet orange blossom and feather-light tuberose.
The floral and syrupy-smooth facets of the neroli and orange blossom blend into a delectable, satiny glaze, which pours gently over the tuberose petals. Fans of the powdery floral majesty of tuberose will find something new to experience in this fragrance, as tuberose's unique powdered facet pulses faintly under the smooth layers of orange blossom and neroli icing.
After a few minutes of wear, the heart of Pour Femme Intense starts sending out mouth-watering waves of full, rich, and sweet gourmand energy from its floral nucleus. The honey-glazed tuberose morphs into a deeper, more saturated marshmallow note, that's laced with brushed powder and a pop of orange citrus.
The sweet, subtle transition from the heart into the dry down is what makes this perfume such an unforgettable delight., and one you'll recognize instantly as it happens.
From then on, Pour Femme Intense shifts into a light gourmand style, as the creamy, vanillic facets in the sandalwood note begins to flow through the cozy warmth of the marshmallow. Eventually the natural astringency in the sandalwood prevails, and Pour Femme Intense achieves an exquisite balance between woody dryness and sweet temptation.
The slyly sensuous palate shifts in this perfume are the best reasons to wear it. It begins with the unripe bite of green mandarin's bitter zest and ends with an entrancing, dry deliciousness. At every phase of its development, the notes cleverly swirl and blend to transform the entire feel of the fragrance.
The quiet allure of Pour Femme Intense is coy and patient about displaying its honeyed, floral richness. So you might want to save it as your invisible, scent soundtrack for a night when you'll have all the time in the world, and make the most of it.
Read more
Pour Femme Intense by Dolce & Gabbana Reviews
11/22/2017
I'm I love with this sent it's sexy and delicious. Perfect for date nights!
11/20/2017
I very much enjoyed this fragrance, I have worn it a lot! Lots of complements on it also!
11/08/2017
I like this . It's soft not load .
11/04/2017
My new fav! Amazing scent I can wear anywhere! Light feminine and sexy!
11/03/2017
I love this perfume. It smells amazing.
10/31/2017
Maybe it was beginners luck, but this was my first perfume I picked and I am OBSESSED! Very sexy, daring, and appropriately intense!
10/28/2017
LOVE THIS FRAGRANCE! Very different from what I expected. I would describe it as sensual, very light, yet sophisticated. Definitely asking for a full size for my birthday!
10/28/2017
I loved the scent and keep being told I smell good. I will purchase it in the future.
10/28/2017
This is nice enough if you like intensely sweet fragrances. Too sweet for me but it does last pretty well.
10/26/2017
Not a bad scent, but too sweet for me.
10/17/2017
I loved this when I sprayed it at ulta but didn't want to pay for the whole bottle. Scentbird is great if you know you have a perfume addiction and always want more, but care about packaging as much. This scent is perfect for fall and winter. It is sweet but not yucky and it lasts all day. It is office appropriate but I would wear it for any occasion.
10/16/2017
Love this choice! Sweet, soft, with amber, and floral/ citrus undertones. Very sexy. The marshmallow hint is a little on the vanilla side, so liking vanilla is a must to enjoy this perfume.
10/16/2017
Wanted a fragrance that was intense and sexy...got a middle of the road fragrance...I will try harder next time.
10/13/2017
I love this scent. It was my 1st delivery.. and I signed up for more already.
10/07/2017
Wont be buying full size bottle. Not the spicy fragrance Im looking for
09/27/2017
My bf gave me this perfume to test & I loved it so much that I signed up for Scentbird and this was my first choice. Is sweet not overpowering at all I smell it even when I'm taking a shower (not exaggerating) I'm soft and sweet type of perfume girl and this one did it.. The process started on 19 and I received it on the 27th overall I recommended thumbs up
09/17/2017
I really like this fragrance and I'm super picky if you like viva la juicy and pure seduction you'll like this one!
09/05/2017
I really actually liked it! It does last which surprised me. Quiet at first but has a defo musk lasting effect.
09/01/2017
Strong old lady smell at first....turns into a softer vanilla smell. don't like the smell of vanilla, but for those that do you'd love it. Smells all day
08/15/2017
I love this scent.
08/02/2017
Definitely my new favorite! Once on in the morning and with me for the whole day. It is west subtle by end of day ...
07/25/2017
Ok ladies, you have to be into a pretty intense scent for this to work for you. I was looking for something along the lines of Dior Addict and thought this would be the case. It is not, one squirt is enough to cover the entire body. Believe the title, this is very intense, sweet and musky. It does not smell bad by any means, just... well.... intense. It is not one I will add to my collection, so if you are like me who wants a vanilla fall/winter everyday substitute for Dior Addict, let me save you some time and say this is not it.
07/21/2017
This is now one of my favorites!! It has a sweet, intense, sultry scent that I cannot get enough of! My fave has been Lancomes LaVieEsteBelle and this may top it!!
07/19/2017
I absolutely loved this one...AWESOME
07/12/2017
Simply phenomenal!!! Alluring, feminine and original.
07/01/2017
This scent is AMAZING!!!! I'm highly impressed and thrilled!!! They never ever let me down. Best Dolce & Gabana scent to date!!!!!
06/26/2017
I really enjoyed wearing this perfume. The scent was very floral and last a good length of the day. I would recommend this perfume to anyone.
06/26/2017
I love the way this smells, very sexy
06/22/2017
Wasn't impressed
06/18/2017
Love! Not overwhelming at all. Couldn't get enough!
06/14/2017
Love this perfume!!! Lasts all day, light floral essence, it's a definite favorite, received many compliments, bit over powering. I felt very sensual!
06/10/2017
Very floral ! Love it !
06/10/2017
I am extremely pleased with this scent! Warm, sultry and my husband loves it!
05/31/2017
I LOVE this perfume!! Smells very warm and sweet. It's not to strong either. I get a lot of comments from others when I wear this perfume. LOVE LOVE LOVE IT!!
05/29/2017
It is a beautiful fragrance for the nighttime; definitely not for around the office or any job for that matter. The only reason I give it four stars is because the marshmallow blended with the white flower combo gives it just a dash of old lady-ish afterbite after the dry down, however otherwise still rather lovely evening scent, that or it just didn't mesh too well with my body chemistry, but might go well with someone else's. I probably won't by a bottle of it, though.
05/11/2017
Too old ladyish
05/11/2017
Powdery, clean and floral. Not overpowering but it lingers. I like it, actually, but I usually don't go for this type. Have received compliments.
05/04/2017
My absolute favorite date night scent. So sexy and musky.
05/03/2017
Love it! It smells wonderful!
05/02/2017
Absolutely in love with this one. It's set but sexy. I feel it lasts a while.
04/30/2017
One of the best perfumes! Im in love.
03/07/2017
To much like old lady perfume old flowers
03/05/2017
This is so far my favorite scent
03/05/2017
Love Love this scent!
02/04/2017
Really like this perfume. It has the deep, rich scents that I really enjoy.
02/04/2017
My absolute favorite. The scent is universal. Perfect for any occasion.
02/04/2017
The smell is long lasting. I love the fragrance! It has a great scent.
02/04/2017
I love it! It is light and smell wonderful!
01/31/2017
I love this perfume one of my favs!!!
01/17/2017
After trying this for the first time, I became obsessed. I've since purchased and is now my go-to scent for an evening out on the town.
01/15/2017
Smells amazing would purchase !
01/03/2017
Smells amazing
01/01/2017
While I wanted this perfume I actually received Nest's Indigo...
01/01/2017
This scent is warm, sweet and sexy. Perfect for winter/holiday. I love it.
01/01/2017
Its not a scent that I like..Dulce Gabana Blue is more my scent..this one not so much..sorry
12/31/2016
Very nice. Hard to explain. Fresh with a tiny tiny bit of floral and also musky
12/04/2016
I love this scent! It is one of my favorites!
12/03/2016
Very nice but a little too floral for me.
12/03/2016
This perfume is not what I expected. I thought it would be a rose centered floral, instead it's an oriental leaning floral.
11/28/2016
Sweet powdery scent. Great for office, everyday, or boudoir.
11/05/2016
By far my favorite scent! !It comes out qsweet and ends up feminine and long lasting too! The scent is sensual and innocent at the same time.
11/04/2016
Smells good I will definitely recommend this scent .
11/03/2016
Love the smell. Got a lot of compliments at work.
11/02/2016
This scent is nice. It is a heavier than lighter one. Would i purchase more of it or want as a gift in my perfume collection? No. There are many other scents that i would much prefer.
10/31/2016
lovveeee the smell
10/17/2016
Not for me. I'll wear it but not on purpose haha!
10/14/2016
Lovely scent - floral, powdery, and feminine. Does not last all day though - poo!
10/06/2016
Not a huge fan. I might wear it once a month. It is too floral for my taste.
10/06/2016
Good scent, light and floral. Doesn't have a good lasting effect.
10/05/2016
Not a big fan of this one.
10/02/2016
It's ok. By far not my fave.
10/01/2016
I love it. Very feminine.
10/01/2016
I love this perfume!
09/30/2016
Not for me, but my daughter loves it...
09/22/2016
OMG, I love this perfume I got it Sept. It reminds me of Essential oils. But Better. It has it's own scent. Like it's own personality. It last a long time. I'm thinking of buying a bottle. I LOVE IT!!
09/22/2016
This one was not for me. It has a underlying smell of baby powder. It smells too clean. Not a fan. Ill give it to my mom.
09/02/2016
Love this will buy larger bottle💞👌🏾
08/08/2016
love how soft it smells
08/06/2016
This is absolutely lovely, I will definitely order a large bottle!
08/05/2016
I liked it at first. Then I thought... hmmm... it's a little too intense for me. I can smell the alcohol in it.
07/31/2016
I love this one. I may just have to order this one!
07/20/2016
I instantly loved this perfume, it starts off a lovely soft sweet vanilla type scent, and then as it dries down, turns into a soft clean floral... but that's where my likes end. There is nothing intense about this perfume. It does not last long at all on me (and I'm talking after two hours it's entirely gone)... which is a terrible shame because it is such a lovely, sweet, warm, feminine scent. I would love to wear this as a daily scent, but it just doesn't last. I normally love D&G perfumes, so this is a bit of a let down.
07/03/2016
Strong, sharp and sweet, but in an adult way, such a pretty fragrance. Got so many compliments!
07/02/2016
Absolute favorite perfume now .
07/02/2016
This is a more mature scent with a powder aroma.
06/23/2016
Luxury! thats all i can say. Sweet, sexxy and delicious.
06/07/2016
It games soo amazing, definitely infectious
06/03/2016
Very nice smell
05/24/2016
I'm coming back to this little beauty!!! By far the BEST perfume I've tried on here... This, so far, is my #1 .... It's a wonderful, deep, sexy, let's go home together smell!!!!! Mmmmmm
04/29/2016
Too sweet for me. Very strong gardenia. Perfect for the girly girl who likes florals.
04/29/2016
Nice smell not to strong just right luv the smell
04/28/2016
I like this scent. It is a bit on the vanilla side BUT definitely not understated. It lasts all day long and straight into evening where it wears off just perfectly. !
04/11/2016
This scent is very pleasant, softer then other Dolce &Gabbana i have tried but an overall win. Another plus to this scent it last all day its been 8 hours since I put it on and i still smell it .☆ ☆☆☆☆
04/07/2016
Lovely scent. Perfect for spring. Feminine and dainty with that touch of sweetness that masks any bitterness from the florals. I love it and I've almost used up my spray!
04/06/2016
Didn't received
04/05/2016
Great for a night out.
04/05/2016
Smells amazing
04/02/2016
Another winner
03/31/2016
2 Words...LOVE IT!!
03/30/2016
Love the smell, but I'm sensitive to certain scents. Had to spray and walk through to keep it from being overwhelming. Very nice smell though and lasts through the day
03/29/2016
I absolutely love this perfume. It very spicy and sexy!!!! Will be buying this!!!!
03/29/2016
Not quite what I expected.
03/29/2016
The best so farr
03/29/2016
I love love love this scent.... 😍😍😍😍😘😘😘
03/29/2016
I love this scent it is one of my favorites.
03/29/2016
LOVE LOVE LOVE this scent, it soft enough for work and exciting enough for the evening.
03/29/2016
Love this scent. A deep, sultry smell that's great for evening wear.
03/29/2016
Very nice long lasting scent
03/25/2016
Love it is so perfect love love
03/07/2016
A bit too powdery but dries down nicely.
03/06/2016
Love it! It smells amazing and works great with my skin and scent!!
03/05/2016
It was ok, but it didn't compare to light blue.
03/04/2016
A beautiful scent that has quickly become my staple scent. It definitely has a powdery note on the initial application. I find that it gets more floral on dry down. It's a gorgeous scent and as a coworker put it a couple days ago, it smells "Classy". I'd have to agree. A new favorite and I bought a full size as soon as I was able. It's definitely something I think everyone should try.
03/02/2016
didnt last long on me, but a very beautiful scent for night time.
03/02/2016
Love this scent!
02/29/2016
This has been one of my favorite scents yet!
02/29/2016
This was a bit more floral than I expected but it's ok.
02/18/2016
Too strong and overwhelming!
02/17/2016
I used it all up before the month was even over. LOVE!
02/07/2016
Wasn't as good as I remember. Too powdery. : (
02/05/2016
I love love love
02/03/2016
Smells like old ladies perfume! Not a fan
02/03/2016
Love it! One of my favorites!
02/03/2016
Sexy and intense without being too over powering
02/02/2016
Eh, it was an okay scent. It definitely had to grow on me. Overall, not for me, but lovely nonetheless.
02/02/2016
lovely and sophisticated
02/02/2016
This is pretty good, but it reminds me of a perfume I used to wear in the nineties - I think Estee Lauder Beautiful (but not as strong). The staying power is not great. I'm glad I can carry the sample around with me because I usually re-apply it every few hours. I will use this up but would not re-purchase.
01/31/2016
A light, pretty scent with a powdery note. The scent doesn't seem to last as long as other perfumes I have.
01/25/2016
I really love this scent. Something about reminds me of Victoria's Secret Heavenly, except this works better with my body chemistry. It does have a powdery note that seems to come and go, but overall it's very clean. It's my preferred work scent.
01/19/2016
I completely love this fragrance, it is fairly light but stays with me throughout the day and I received many compliments. It has a sweet note but is not overwhelmingly sweet.
01/17/2016
Love the woody, powdery smell. Definitely goes well with my body chemistry.
01/12/2016
really nice one
01/10/2016
it was okay. smelled like burberry brit, then went way too peppery!
01/09/2016
At first I was certain I had received a man's cologne! I am enamored with Pour Femme, so I was really looking forward to the Intense version. The two are NOTHING alike. Intense is woody and balsamic and green. I am all for wearing a "man's" scent if I like it, but this was a little too much for me.
01/05/2016
Amazing scent. Just wished it lasted longer.
01/04/2016
At first, i was a little hesitant after initially smelling this, but it grew on me a tad after wearing it a few times. I like the smell of it when it sets. Overall, not my scent.
12/30/2015
Not a fan...It almost smells like a men's cologne, I ended up giving it to my sister, who liked it much more than I did.
12/30/2015
This is a good scent, but it didn't last beyond around 5 hours on me. It may just be me. The One by D&G, on the other hand, lasted forever.
12/30/2015
I love this fragrance
12/30/2015
Love this scent! Perfect for everyday. On the sweet side.
12/29/2015
This was my first sample from scentbird. I absolutely love it! It's cozy and great for winter
12/29/2015
This is not what I recieved in the mail.
12/15/2015
I was so hoping to love this. it just didn't do it for me.disappointed..
12/08/2015
Sift, feminine scent.
12/05/2015
This is one of the most sexy scents I've ever worn. Constant compliments. Womanly, mature, sultry. Adore it.
12/04/2015
Love love love
12/03/2015
I absolutely love this scent for the colder weather. It has a beautiful warm tone with a balanced sweet notes. I even went out and bought a full size bottle!!
12/01/2015
Like the smell. Sweet, mature, and subtle for the winter time. Not too over-bearing but has a hint of an older smell to it after. Other than that great first scent.
11/24/2015
This perfume is really, really sweet. All I can really smell is the marshmallow. I don't think it smells bad, I just don't want to smell this sweet. I think it would be a perfect sweet scent for a woman. Definitely not something teens would wear, but powdery enough to be sophisticated.
11/18/2015
Smells like old ladies
11/17/2015
Very intense and sexy. Night wear mostly
11/17/2015
This is a sweet perfume. It's not "my" scent but I still wear it when I want to feel sexy and stand out in the crowd. It's not too overpowering, but it's long-lasting, and the type of scent that elicits memories when you smell it again. I'm happy I tried it!
11/16/2015
This is very sexy and I love it!
11/06/2015
Love this!! ❤️
11/02/2015
Deep and sexy..doesn't last all.day buy great fall winter smell.
11/02/2015
This scent is ok.
11/01/2015
My signature scent. Sweet and musky. Smells absolutely sublime!
10/30/2015
Very subtle, but I love the scent.
10/30/2015
I love Orientals. Just not this one. The sweetness overpowers everything else. It's a fine fragrance, just not an excellent one on me. At least this one doesn't have any powdery notes.
10/29/2015
Another great one from Dolce & Gabbanna.... It makes you feel sexy and cofendent. I love it, will have to have a larger bottle.
10/29/2015
Great fall scent!
10/29/2015
Smells amazing, scent lingers. Great for the cooler months.
10/29/2015
I love this scent. It's not too powerful but lasts all day!
10/29/2015
I love this perfume! It is warm and comforting.
10/03/2015
This is a bold and exotic fragrance not floral and light at all!
10/02/2015
This fragrance actually stays awhile on me which is saying alot and it is a very feminine and EXPENSIVE scent................go for it.
09/29/2015
I loved this scent; it was the perfect combination of sweet, musky, and exotic. Not overwhelming either; I think this smell would be great in any situation
09/29/2015
After several month on scentbird and being pretty pleased every month this is my favorite. I will be buying this in a full size.
09/29/2015
I loved this perfume I will be buying it!
09/29/2015
This scent was just alright for me, mainly due to it being a sweet smell. I am not a big fan of sweet scents, however, it does last quite some time. Needless to say, I will not be purchasing a big bottle of this one.
08/28/2015
Not fruity not green sophisticated , sexy, long lasting , enjoyable ! Will purchase in full bottle ! I would wear it everyday.
08/16/2015
Just recieved my first perfume from sentbird and I couldn't be more pleased with it. Love this perfume it smells sexy, musky and it lasts. Which is exactly what I look for in a great perfume!
08/16/2015
Just recieved my first perfume from sentbird and I couldn't be more pleased with it. Love this perfume it smells sexy, musky and lasts. Which is exactly what I look for in perfume! I
06/21/2014
"It was a gift from my husband and I love it. When I use it, it lasts most of the day. It is a very sexy scent."