Dolce & Gabbana
Light Blue Swimming In Lipari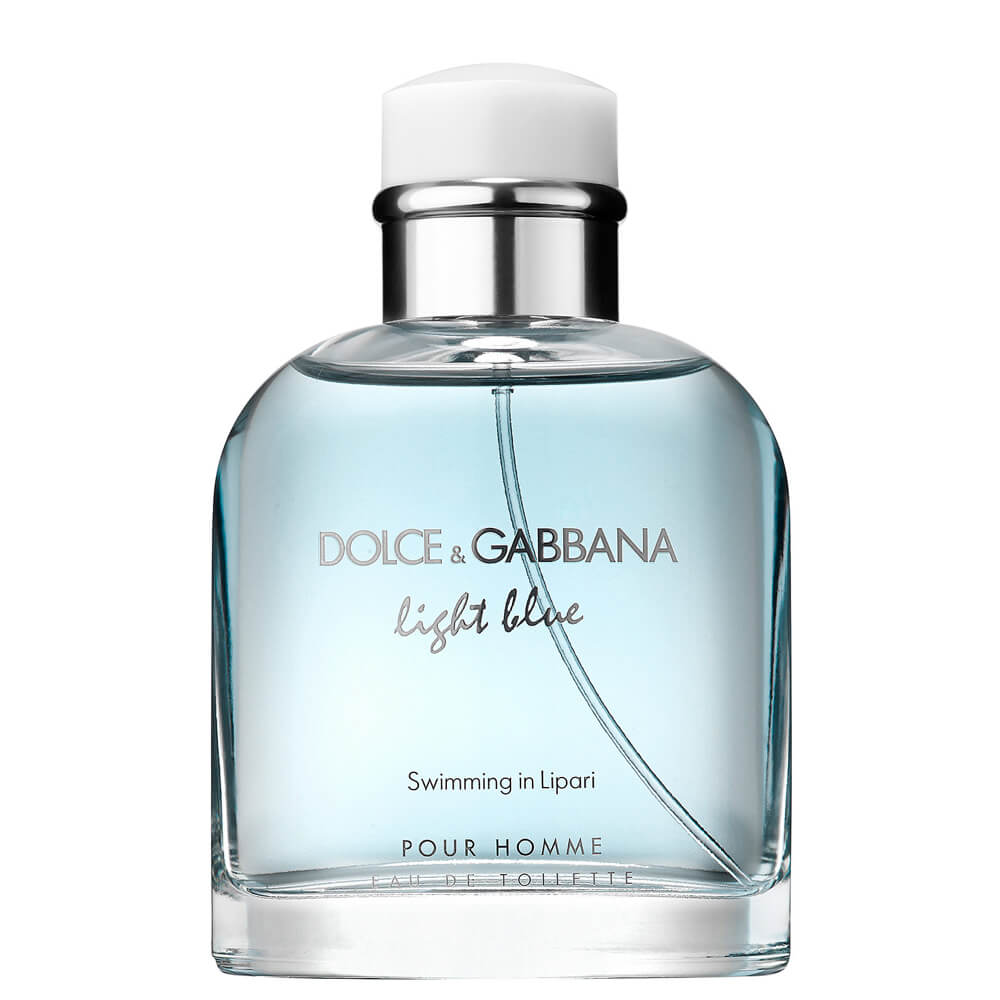 Get a 30-day supply of Light Blue Swimming In Lipari
for
$
14.95
Notify me once this scent is available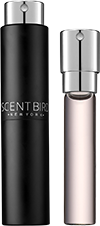 0.27 oz subscription

0.27 oz a la carte
Share and earn free perfume
Notes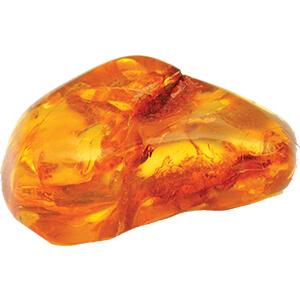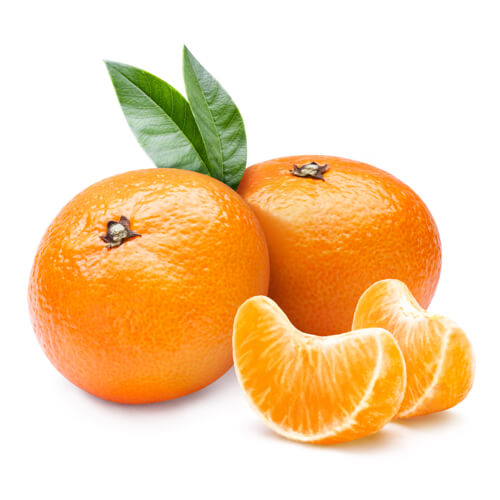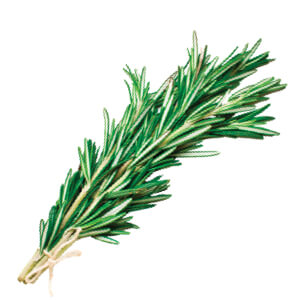 Description
<p>Dolce & Gabbana's Swimming in Lipari is an olfactory ode to the ocean and the deep enjoyment of swimming in sea water. A strong sea salt accord is anchored by light traces of mandarin, grapefruit, and rosemary, while airy musk and ambergris provide the ocean breeze. </p>
You may also like
Light Blue Swimming In Lipari description
Dolce & Gabbana's Light Blue Swimming in Lipari is an olfactory ode to salt. Sea salt, to be specific, and if you crave sea salt notes in your olfactory wardrobe, this scent will make you enormously happy. It has one of the strongest and most dominant sea salt accords in aquatic perfumery.
A mild grapefruit note balances the dry appeal of the salt with its zesty acidity, but the emphasis in Lipari is all about the ocean's pull and the tang of sea water. The salt note is a powerful opening statement, and it towers over the grapefruit, and the mandarin and rosemary notes in the heart. The texture is not "salty," but feels closer to actual salt crystals. Your palate almost wants to count them as you inhale this scent. There are aquatic scents that evoke a seaside excursion; Swimming in Lipari evokes swimming underwater in the Mediterranean Sea. (Lipari is a small island in the Aeolian island chain off the coast of Italy, and its premiere vacation spot.)
The mandarin and rosemary heart notes are support notes in the same way as the grapefruit in the top. They bracket the sea salt accord with their aromatics and acidity, and bring its arid tang even further into focus. The rosemary note disappears into the sea salt accord so only its greenest edge is present, as the aromatic spice nuances fade into the salts already sharp profile.
The dry down is a trio of ambergris, musk, and a dry woods blend, which takes the salt theme into bleached driftwood territory. The combination of ambergris and musk especially conjures up sea breezes and high winds and frames the sea salt in a seaside environment, instead of heightening its inner dryness. The base notes also cool the salt's temperature down on the palate, until the fragrance acquires a sleepy, beach nap vibe as it dries down.
Dolce & Gabbana are clever risk-takers with their perfumes, offering unique and daring perspectives on well-established genre styles. To take an aquatic scent whose basic inspiration is Light Blue Pour Homme, and turn it into a study in salt's tangy allure is quirky and delightful. But best of all, it works.
If you feel best when you're sporting a little hint of the coast on your skin, Dolce & Gabbana's Light Blue Swimming in Lipari will make you feel like your iron will and devastating good looks can control the tide.
Read more
Light Blue Swimming In Lipari by Dolce & Gabbana Reviews
11/18/2017
I'm a big fan of almost all D&G scents but this one might top em all. I love the regular light blue but something about this one is just more fresh and leaves a all day lasting smell on me all day long. If anyone loves D&G this is just another great selection that can be worn in any occasion. I love it. Might have to add it again to the que. haha
10/25/2017
Doesn't linger long; however, when it's on definitely catch notice.
10/24/2017
This is shockingly sweet. I was expecting something a little more "sporty" or masculine. This reminds of something you can get at bath and body works
10/06/2017
Classic Dolce & Gabbana signature. Doesn't linger long; however, when it's on definitely catch notice. Not really a date night fragrance, unless your someplace humid like South and pull off well.
09/07/2017
I am a fan of many of the Dolce & Gabbana colognes but had not tried this one yet. I was really pleased with this scent. Fresh, clean, and strong at first, but dies out quickly. It can still be found lingering on your clothes but doesn't carry very long but long enough for me to still give it a positive review and enjoy the amount of time it was detectable.
09/05/2017
Nice fresh fragrance. Would have been nice to have a hint of spice.
09/01/2017
The overall scent is fine, it just doesn't last long.
08/30/2017
Started off a tad strong, but I loved the smell once I got used to it. It was fresh, and refreshing all at the same time.
08/26/2017
Great stuff. I've always liked Dolce & Gabbana cologne, this one is yet another i like. Hopefully i can find a full bottle somewhere soon.
08/22/2017
I was amazed that the package came in a discreet manner You could not tell what was in the package and I think that is a plus The service so far has been good the cologne stays on all day not bad for my first delivery .
08/22/2017
Not what I expected. It's a good scent but not for me. It's a little stronger than I'd normally wear. Giving it to my nephew. Doesn't smell masculine enough for me. It seems like something I would of definitely gone for in my 20s.
08/21/2017
I like this fragrance a lot ( not on of my favorites ) but every time i were it my wife goes crazy, so that counts!
08/21/2017
Similar to The One for Men, it smelled too chaulky for my liking.
08/19/2017
Husband liked it a lot. Nice clean smell and a lot comes in one spray so he didn't have to use as much as with bottles!
08/12/2017
Fresh and Clean. Not to over powering.
08/12/2017
Love the scent
08/07/2017
LOVE,LOVE,LOVE this scent !!!
08/05/2017
I love this scent. I'm thinking of buying the full size
08/02/2017
I love the smell of it but unfortunately the spray part of it broke after 1t sprays or so now stuck with full bottle that don't work.
07/18/2017
I love love love this
07/04/2017
Not very different than light blue. Can't hardly tell the difference.
06/29/2017
extremely light scent, not very strong and does not stay with you very long tends to fade away quickly.
06/26/2017
Great smell! Lots of compliments. Good for summer days.
06/02/2017
I really liked this fragrance. It has the original Light Blue smell but it was fresher and lighter than. This has become my daily fragrance for work and I will probably wear it all summer long
06/02/2017
I found this fragrance to smell a bit like soap. It eventually grew on me but I didn't initially love it. This special edition is not as nice as Dolce & Gabbana Light Blue - Regular edition. (I LOVE THAT!)
06/02/2017
Generic mainstream scent. It's smells like any other scent you can find in a department store. Its not terrible, but its not very memorable either.
05/31/2017
greate produc and smell perfet to a time with your girlfriend
05/31/2017
greate produc and smell perfet to a time with your girlfriend
05/11/2017
I wasn't a fan, but I'm not sure if it was an old bottle. I had intended to get regular light blue, but this one adds a hardness with the stone and woodsy scents that I didn't like.
05/11/2017
Smelled wonderful. My wife loves it. Highly recommend it to others.
05/08/2017
This wasn't my favorite cologne
05/03/2017
I love this so much. It is now my favorite smell for my husband
05/03/2017
Doesn't work well with me
05/01/2017
I've been wearing this myself, forgot it was for him
04/29/2017
Smells generic. If you're looking for the best smelling extremely generic cologne, this is it. Stands out absolutely zero, but it gets a couple smells goods so it's the best throwaway beach or gym cologne around. Not offensive whatsoever, generic enough to be a solid 7 for everyone. Makes polo blue smell like a damn individual , though. For samples, smells good but not great. For bottles, pass. There are way better aquatics, and even better generic aquatics.
04/29/2017
Love this scent! Stays on all day and my wife loves it! Give it a 7 out of 10.
04/29/2017
Great smell & last a long time w/ very clean light smell. I think it's a great choice. Also, I think the new package from marketing is spot on with sticker of scent on bottle. I don't have to make my own labels anymore.
03/06/2017
Really enjoyed the smell its good for going out at night.
03/05/2017
Dolce and Gabbana hit another home run with this fragrance. Definitely will be keeping this one around for awhile!!!
03/05/2017
this smells very good on my husband. a great pic
03/05/2017
Great fresh scent
02/06/2017
Not bad but not a favorite of mine...real strong at first...has too much grapefruit undertones
02/04/2017
It smells good but a little strong for me
02/03/2017
It's ok but not what I expected....it's smells a little better after it settles but still wasn't impressed
01/31/2017
Don't like this one
01/13/2017
Very nice unique scent!
01/05/2017
Light sweet scent with a little spice in the back. Perfect for a night out.
01/03/2017
D&G Light Blue was already one of my favorite scents (and garnered the most compliments)-- LB Swimming in Lipari is a step up! The sheer number of people who stopped me in order to ask if they could have a better smell and would I write down the name of the cologne for them says more than a "5-heart" rating really could. It's very light, and the low-notes linger pleasantly.
01/03/2017
not sure if this is for men so I gave it to my boyfriend . nice scent !
12/20/2016
I wasn't a fan. Not clean and light enough for me.
12/04/2016
Clean and fresh
12/03/2016
Just okay, would like more wood notes.
11/02/2016
Not as citrus smelling as I anticipated, more woodsy
11/01/2016
Almost a unisex scent. Very light and fun. Great for spring or summer!
10/28/2016
smells like a lighter...light blue
10/01/2016
Great fragrance, wears well and very long lasting
09/29/2016
Smells great. It's my favorite fragrance.
09/06/2016
LOVE IT...and long lasting clean scent!
09/05/2016
very soft smell... not for me.
09/03/2016
This was one of the random colognes I picked from the list. Needless to say, I'm not a big fan! At first spray, it comes across as very, very strong, with a very metallic smell that's deep, and kind of gives me a headache. Then once its worn more, it turns into a smell mixture of a Men's Macy's at Christmas time, and generic hairspray. I received compliments on it, however I still dont like it. Smells cheap.
09/02/2016
Love it! Close to light blue but with a different hint.
08/30/2016
Nice colognsmell, lots of complements..👍🏼👌🏼
08/10/2016
Very nice lasting smell. It is a sweat beach kind of smell. Very refreshing, and you don't need a lot of it, so it last longer.
08/07/2016
Smells amazing .
08/05/2016
I like it I don't love it.
08/01/2016
Love it thinking about buying the bottle
07/29/2016
Note sure what is in D&G colognes, but they do not work well with my body chemistry.
07/07/2016
Very Nice, I would recommend this for daytime events or even work
07/05/2016
Very nice! Not overwhelming and works great with my chemistry. Lasts between 6 to 8 hrs. Light fresh scent perfect for summer. Decided one of my new favorites.
07/03/2016
Very good scent and lasts around 6 hours for me.
07/02/2016
Its okay. The scent is nice but doesn't seem to last long.
07/01/2016
This really sucks
07/01/2016
Not as light as I thought but still a perfect daytime scent.
07/01/2016
Smells awesome and lasts longer than most others I've tried.
07/01/2016
Best stuff yet
06/30/2016
It's light and citrusy, great for a hot summer evening relaxing with drinks and great friends! I love it! I might have to get myself a big bottle!
06/29/2016
Clean light fragrance great for any occasion.
06/25/2016
Just received it and I was waiting impatiently. Very citrus y, not complex and not very lasting. The scent is good but not unique. May be too feminine for men.
06/22/2016
New addition to my D&G rotation I can't wait to try this out, sells awesome!! Love this new family member!
06/22/2016
I've found my new signature scent!
06/03/2016
I only gave it 4 stars because it is not a strong enough smell to last long. But it is best for spring and summer. Very light and very distinct smell another good job by Dolce Gabana. More like a going out to grab a bite kind of cologne. Not a Im going out all night to meet women smell. If that makes any sense.
06/03/2016
It is a nice scent, and follows the Dolce & Gabbana brand.
06/02/2016
Very refreshing just right for summer
05/31/2016
Just received my first ScentBird cologne today and it smells amazing!
05/20/2016
Has a very fresh and aquatic scent.
05/06/2016
This scent is amazing
05/04/2016
This is a great fragrance highly recommend!
04/15/2016
I love it. Very clean and light. A hint of the original light blue, but with a more fresh scent.
03/29/2016
Very clean and light scent for the spring/summer.