Dolce & Gabbana
Intenso EDP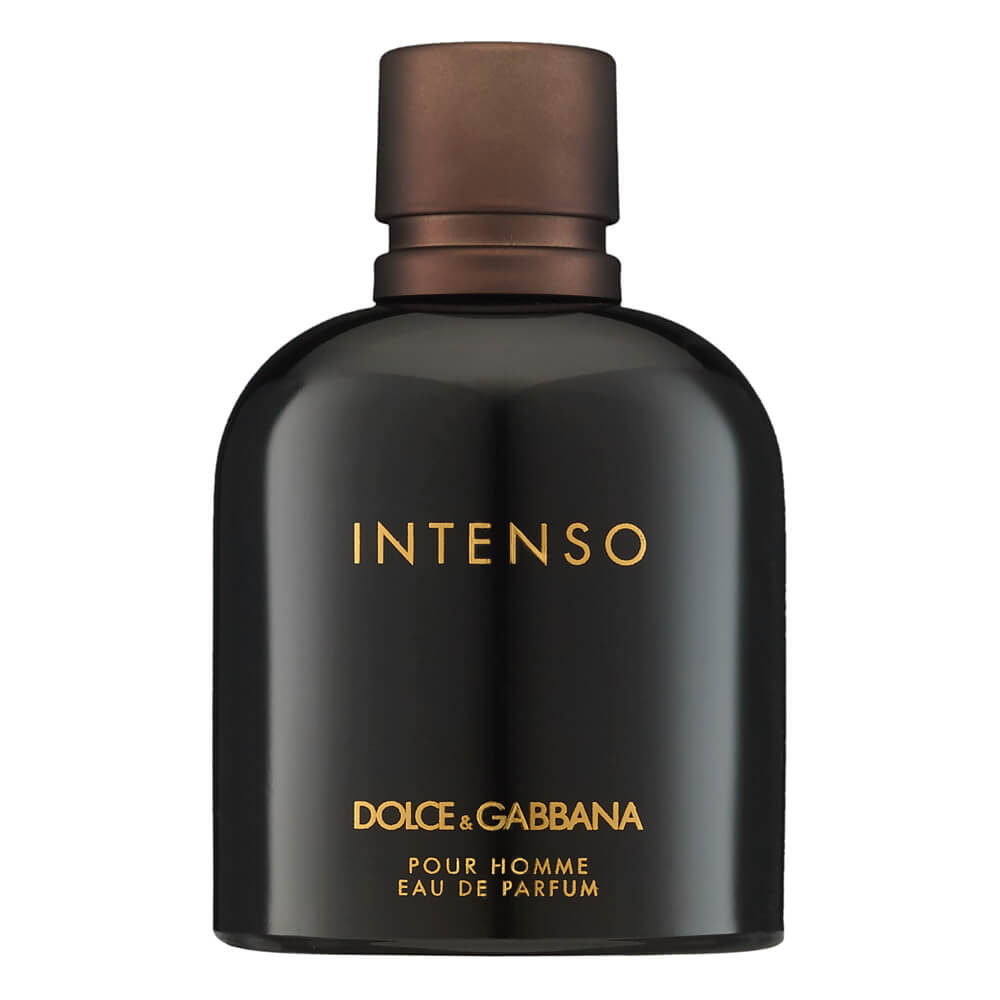 Get a 30-day supply of Intenso EDP
for
$
14.95
Notify me once this scent is available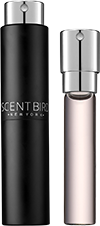 0.27 oz subscription

0.27 oz a la carte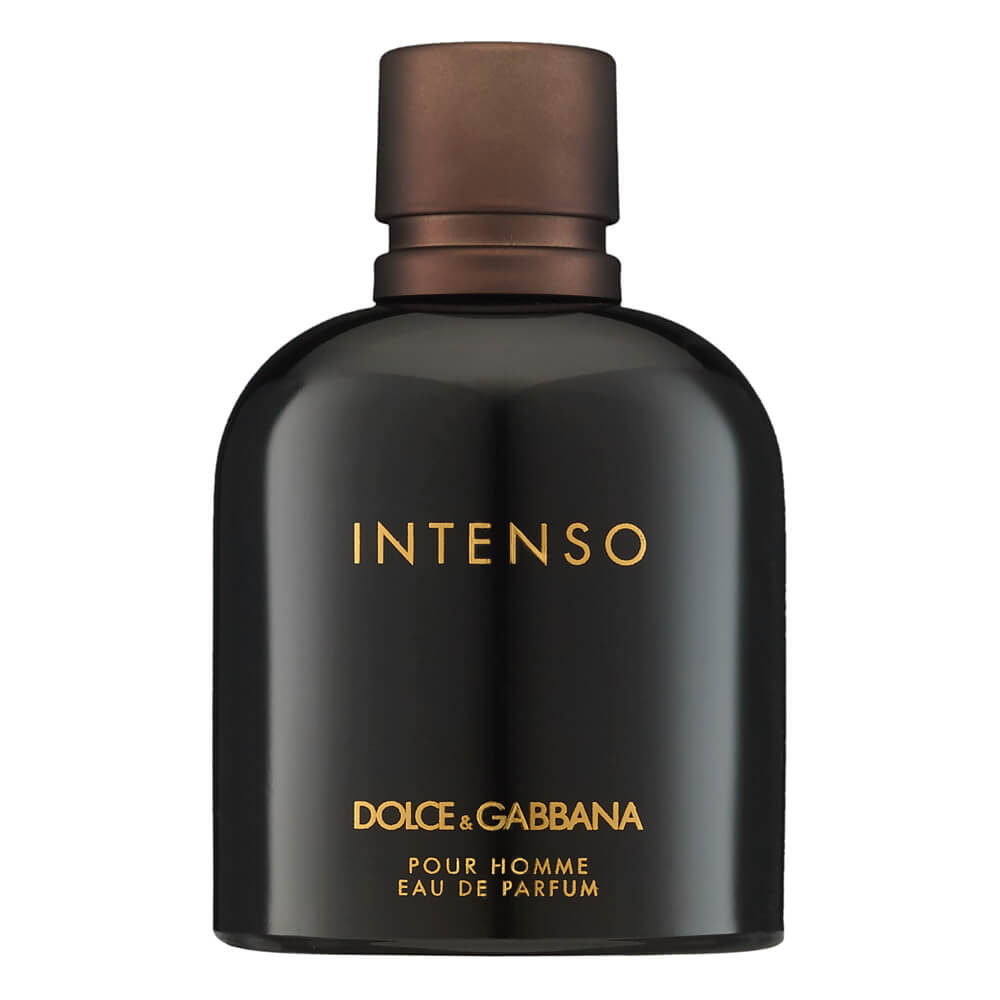 2.5 oz bottle
Share and earn free perfume
Notes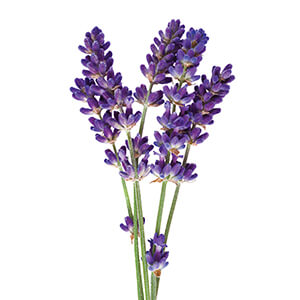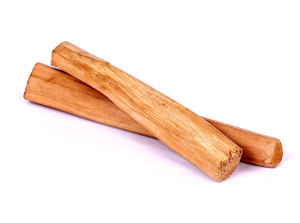 Description
Intenso is pure instinct—the power of emotion that is freely expressed. The unique appeal comes from the newly discovered moepel accord, which elicits a modern interpretation of classic tobacco. The contemporary men's fragrance represents a new facet of the Dolce & Gabbana man characterized by woody, aromatic notes.
You may also like
Intenso EDP description
Dolce & Gabbana's Pour Homme Intenso is a dry, forest green cologne with hints of cool peppermint, warm hay, and tobacco.
The opening of marigold, geranium, basil, and aquatics is peppermint-sweet and round, with geranium's mentholated edge warmed up by the field green marigold note and a hint of basil in the background. It is almost candy sweet, like an after-dinner mint, but still with a confident masculine stance.
The heart deepens and expands on both the green feel and the underlying candy sweetness. Milkwood, lavender, and both a hay and a bran absolute are added, and the result is a clean, but dense meadow-green middle to this scent. The hay note is especially memorable in boosting the sweet/green signal, as its sunbaked, reedy quality helps elevate both. The lavender/milkwood pairing also infuses the heart with a sheer, minty undertone. The tobacco's warmth shoulders its way through these fresh facets and takes the bite out of the more rustic and bright green nuances, and is worth the wait until it arrives. The leafy, dry tangy quality of fresh tobacco is exactly the finishing touch needed to bind all the sweet green notes together into a complex and engaging whole.
The dry down of labdanum, sandalwood, and cypress finish Pour Homme Intenso with an anise-like, smooth black licorice overlay. The dense, spicy sweet pop of labdanum against the cooling whoosh of cypress mirrors the mentholated push from the top notes, but instead of an aromatic savoriness lingering in the background, sandalwood's burnished, creamy texture takes its place.
The overall texture of this cologne changes from bright, sheer, and light to a smooth, brushed velvet as well, becoming more captivating the longer it stays on your skin.
Dolce & Gabbana's Pour Homme Intenso is an intriguing hybrid of green, sweet, and aromatic themes that will draw your attention to their precocious energy right from the start. It sets up its own rules about telling its story, and its studied eccentricity is a welcome delight. This is a perfume for men who are not afraid to try something bold and new, and take a well-made leap of faith in their personal scent collection.
Read more
Intenso EDP by Dolce & Gabbana Reviews
11/19/2017
I went ahead and ordered this because I like DOLCE & GABBANAs other scents. I read the reviews and just dismissed them; now I wish I hadn't. The colonge smells like soap....and not good soap. I know that scents change and will smell different on different people....this one just does not fit. Even the smell by itself was not too pleasent. I sprayed some in the lid of the paper tube it comes in. Once it dried, I smelled. Nope, sorry. Maybe other people will like this, but not me.
11/18/2017
I think I found my new favorite! My wife loves it too!
11/14/2017
Oh man! this is an excellent flavor scent... The level went through the roof!
11/13/2017
One of my favorite scents. Not too strong, but just enough when going out and lasts a long time.
11/10/2017
Love it. Definitely a must have fall/winter scent
11/08/2017
Love this cologne! Smells fresh an clean but just enough punch to make it sexy!
11/08/2017
This cologne has a very strong scent at first, but as the day (or night ) goes by, it settles into something great. Perfect for special occasions and for Fall/winter.
11/08/2017
I actually do like this scent but it starts off a little soapy smelling. However, it does break away nicely into tobacco and cinnamon.
11/05/2017
The wife really likes this one, and it's definitely on the list for me as well.
11/04/2017
Girlfriend absolutely loves this cologne!
11/02/2017
It was not what I expected but wasn't dissapointing. Incredibly warm and soft in its tones. Not an every day use but for special occasions where you'll be in close contact, this is a sure thing.
11/02/2017
My first scent and its smells amazing very pleased with sentbird.
11/02/2017
Little bold at first but dry down was nice
11/01/2017
Very solid smell. Would recommend. Better for fall/winter though.
11/01/2017
Smells like a soap 😒
10/30/2017
My favorite scent so far! I love it so much that I am afraid to use it everyday. The balance is perfect, it lasts, and is a scent I think one could wear all year. Will definitely be buying a bottle of this.
10/30/2017
This cologne was very, very strong. It follows the scent description well, however, I don't think it's the most appealing scent per say.
10/28/2017
Great scent! Perfect for date night!!
10/28/2017
It has a very nice woodsy smell. After the first squirt, it mellows out and is very nice and pleasant. It's a must now on my list.
10/28/2017
This one is good, not great . . . it has more floral and spice notes than I was expecting. When reading the description, I was excited about the tobacco and sandalwood, but again got more floral than woody throughout all notes. My wife enjoys this one more than I do, so I will give it a few more at bats . . . might work better in a more formal environment.
10/24/2017
This is my favorite selection, so far. A nice blend of Woodsy, with a slight hint of lavender. Not too sweet, & maybe a touch of the 'tobacco' the description says it does. I think it has an exotic smell. It has staying power but it doesn't over power. I dropped my 1st bottle & broke it. I added it back in the Que & got it again for the next month.
10/23/2017
It's good well the shipping was crazy fast the smell is good it's not too strong I like it let see the next one :)
10/21/2017
Smells very fresh and it gets much better after a couple of hours you are wearing it.
10/11/2017
Smells really fresh like everyone says. A little too soapy for my taste but gets better every time I smell it
10/02/2017
I liked this scent but I don't think it's for me but still smells nice. I will use it till it's gone but will decide on something else for the future. Overall for me it's an ok smell.
09/27/2017
A very clean feeling fragrance, really like it.
09/11/2017
Upscale but not haughty. Very smooth good for work very pleasant
09/11/2017
One of my all time favorites, it has very manly smell but it has sweet notes as well. Over all fantastic.
09/08/2017
This one is EVERYTHING! Spicy, sophisticated and airy. So good I had to order it twice!
09/05/2017
Simply Wow. I always smile when I use it. So calm and sophisticated. Love it!!!
09/05/2017
Not bad at all
09/05/2017
Very clean smell! Had to buy a big bottle for sure. This was my first purchase and very pleased.
08/30/2017
This fragrance is weak. It barely lasts at all. Great smell, just doesnt last. Wouldn't recommend.
08/26/2017
A little goes a long way. Again, has that "fresh" scent I'm always looking for. Sting, but not overbearing.
08/23/2017
I like this one a lot. First shipment for me. My wife didn't like it as well as I do. She likes 'sweeter' notes, while this one is more earthy.
08/18/2017
I'm not the best at picking out all the notes of a fragrance but I really like this one. Of course I think fragrances smell different on everyone. It has a masculine, earthy note to me. I definitely would try this one again!
08/18/2017
This was my first shipment of cologne and the wife and I really liked it good smelling
08/18/2017
It's a fine fragrance, good quality and smells nice. I'm sure most of you will like it, but for me it's boring. It lacks character. It's missing something. If you want to buy yourself something for everyday use just to smell nice - that'd be a great choice, but I won't choose it as a signature scent. That's why I'll put only 3 out of 5. Thank you!
08/13/2017
Want a delicious smelling man...oh my, this is the one. It's great, we both loved it.
08/09/2017
I liked this one. Not my favorite, but i am enjoying it.
08/08/2017
Love it. Clean citrus kind of musk scent comes through. Not overpowering but strong enough to last awhile.
08/07/2017
Great scent. Just slightly lighter than I'd like.
08/06/2017
Very nice scent, I get tons of compliments, but not what I was expecting. It's not very "intenso", but a good summer scent. wears/smells similar to Azzaro Chrome. Based on the name and description, I was expecting something a little more bold, along the lines of Gucci Guilty. But definitely not disappointing.
08/04/2017
Very fresh, clean and masculine scent.
08/03/2017
My wife loved this on me. Once you put it on you could sell it all day and I got several comments about it.
08/03/2017
Love it! Turning into a daily wear. It fits me well and has some longevity. Not quite all day, but a good portion.
08/02/2017
It's an okay Fragrance but not really what i was expecting.
08/01/2017
Love it. Find myself going back to it as a daily fragrance to wear to the office.
07/31/2017
Really liked it. It smells very woodsy and manly. The scent lasted all day but wasn't overpowering. My girlfriend loves it.
07/27/2017
What was discribed and what was in the sample just didn't line up for me. I think my nose isn't working correctly or my brain isn't matching the right smells up. Anyway this was a no for me.
07/25/2017
The scent is strong enough to only need to use one spray but NOT so strong to choke you to death. The scent stays for the whole day and is composed of wonderful notes which are often complemented. none of the notes over power the other and mix well with each other. I love the scent and would love to own a full bottle!
07/25/2017
I love this fragrance it has a really smooth and nice scent I receive as giddy and absolutely love it and it can be used all year round
07/22/2017
This was my first shipment with Scentbird am I am sold. This cologne smells great. It's a clean fresh scent but still very masculine. I don't like colognes that border on colonge/perfume, so this was perfect for me. Strong initial scent, very distinct, but dries down nicely and lasts a very long time. I received many compliments on it first time I wore it.
07/18/2017
Best Cologne I have received from Scentbird so far. I put it on and my wife about ripped my clothes off! Received more compliments than any other cologne wearing this and it lasted all day and into the night. Best one to date!
07/16/2017
I love this scent. It has a real sweet enjoyable scent. Almost reminds me of the classic cologne Joop. The scent lasted all night. I would definitely buy this one again.
07/14/2017
was a good scent.
07/04/2017
A light scent that doesn't overpower. It is distinctive enough to get a reaction without being so very strong that it lingers in a room longer than you.
06/30/2017
The scent is very clean and not over powerful. It is a nice fragrance.
06/29/2017
Intenso is a nice scent. I wish it was a little stronger smelling but my girlfriend liked the smell of it. I would buy it. 4 out of 5 hearts I rate it!!!
06/26/2017
I get a lot of lavender and wood out of this. Very nice for a nice night out.
06/23/2017
This cologne smells absolutely amazing, it's very soft and subtle not over powering at all. It has a great smell and a crisp feel
06/12/2017
Didnt enjoy thisnas much as I thought I would.
06/07/2017
It is a bit soapy. All my friends said it smells like Irish Springs. I did not catch that at first, but now it's all I smell. If you like a clean smell this is it. Not bad, but I prefer more spice.
06/04/2017
I love this cologne it's awesome scent bird is awsome
06/04/2017
Smells great love it !!!
05/29/2017
Fresh, flowery scent. Reminds me of clean laundry. Its pleasant but it doesn't work for me.
05/27/2017
It's a pretty decent scent. I really liked it until my nozzle broke just one day after usage
05/23/2017
Smells like a less sweet version of the original.
05/23/2017
Strong and "soapy" but I really like it.
05/19/2017
Incredible fragrance. Perfect for a date.
05/11/2017
This scent thoroughly pleased me. I usually prefer a cleaner scent but this was more of a gentle floral scent. I appreciate being taken out of my comfort zone with a scent that I would not normally try. Great for a work environment due to it's non overpowering aroma.
05/11/2017
I have bought this for a friend for Christmas , I liked it so much that I wanted the monthly subscription for myself . However the scent of this is not quite the same and this does not last .. please cancel my subscription ..,
05/06/2017
Love It!!! Its got a perfect little scent that just lingers in the background. Right when you forget about it taps you and says "I'm still here".. :-)
05/05/2017
Great cologne! Love it!
05/05/2017
Intenso struck me as a bit too floral. If you're someone who is susceptible to headaches from overly fresh or "perfume-y" type fragrances, this will likely be trigger. I will admit that I enjoyed the smell more as the day went on, but that's likely because it faded out semi-quickly.
05/05/2017
Reminds me of air-dried laundry, citrus, and a hint of fresh tobacco. I like to use more than one spray and it lasts all day without being overpowering. My wife likes this one quite a bit and she can be sensitive to certain smells, so I think this is a winner.
05/04/2017
The ladies love it ..... more please
05/03/2017
Great smell. Long lasting. Highly recommend
05/03/2017
The BEST cologne I have ever smelled. Very modern, clean smell. I would highly recommend it. Only issue with this cologne is it wears off quickly.
05/03/2017
One of my favorites so far. Stays with you all day.
05/03/2017
Not bad but I will not be getting more.
05/03/2017
Lasts long and smells fresh.
05/03/2017
A little too feminine for me.
05/03/2017
Its okay a little overpowering baby powder scent hint of musk not my favorite
05/03/2017
Light and not over powering... I like it...
05/03/2017
I liked it! I get compliments from co-workers and customers every time I wear it!
05/02/2017
Not my favorite. Too citrusy
05/02/2017
Great scent my girlfriend loves it
04/29/2017
Too less and not strong at all last for only hour or so but smell is good I should say.Thanks
04/29/2017
I give it a 10 all the way around love to smell and and the bottle was actually pretty big for what you're paying for
04/27/2017
Just sprayed on my cologne, love it, I smell all the ingredients, right away my girl took notice
04/24/2017
Smells very nice but not strong enough
03/09/2017
Love it. Very subtle.
03/09/2017
Love this scent, getting many compliments
03/07/2017
Great scent perfect for a night out or just a day at the office. It is a very masculine smell.
03/06/2017
Awesome scent! Very versatile in my opinion. Sprayed it once and haven't sprayed it again to save as much as I can!
03/06/2017
The initial scent is quiet appetizing, very strong and robust. the after smell is what kills it for me it seems as if it goes stale instantly
03/06/2017
Great perfume. Not as strong as expected but stays for few hours. Has citrus scent to it.
03/06/2017
I love it. Long lasting
03/05/2017
A very unique scent that's warm and fresh. It's a great date night fragrance.
03/05/2017
This smells a lot like the original scent but a little sweeter and somehow stronger. Lasts a long time, considering making this an everyday scent.
03/05/2017
Great perfum I use it all the time
03/05/2017
Very nice scent. Light enough for everyday wear yet rich enough for a night out. Long lasting without being overpowering, it's a nice choice for multiple environments.
03/05/2017
Cologne that doesn't stick out among others and doesn't last long.
03/03/2017
Great smell. Really has a spice to it. it lingers for a little bit
03/02/2017
It's awesome had more compliments on this cologne
03/01/2017
HAS A REAL CLEAN SMELL, I'M USED TO MORE MUSKY SMELLS SO NOT THE BEST FOR ME.. PR
03/01/2017
it lasts long, smells similar to baby powder
02/27/2017
Got this sample for my husband and we both loved it!!
02/27/2017
Good smell. Did not work with my body chemistry. This one is kind of sweet and powdery. Masculine, in a museum curator sort of way.
02/25/2017
Strong pepper & tobacco....nice for fall, winter night out.
02/24/2017
Nice but a little too powdery. My lady was a fan, more than I was.
02/23/2017
One of the best i have
02/08/2017
It was very good but kinda strog
02/07/2017
it smelled really nice. I really loved it.
02/06/2017
Its ok little to sweet but good smell
02/05/2017
Love this scent. My girl loves it too.
02/04/2017
Not bad but isn't my favorite
02/04/2017
Very great smell! Lots of compliments. Doesn't last that long though, which can be good or bad.
02/04/2017
awesome fragrance
02/04/2017
Not really my kind of scent. So I gave it to my Nephew ,because he REALLY LOVES THE SCENT!! So I would have to say it was Very Good all the way around !!
02/04/2017
Very clean and strong fragrance
02/03/2017
A very scrumptious aroma I really liked
02/03/2017
Love it intenso has a long lasting smell definitely gonna buy a big bottle
02/03/2017
Definitely going to buy a full bottle.
02/03/2017
Great smell. Long lasting!
02/03/2017
Is it made for both sexes? Too perfumie for my taste.
02/03/2017
Good not great...slightly feminine.
02/03/2017
It's a decent sent, but a little on the feminine for my taste.
02/02/2017
Thought it would be too strong, but it is my favorite scent yet! Must have for any guy.
02/01/2017
Not my cup of tea. Smelled more feminine to me
01/31/2017
its a very deep scent, intenso fits it very well.
01/31/2017
Very nice and clean scent. Impressed. There is a hint of "baby powder-like" scent to it, but it is acceptable to me.
01/30/2017
Dolce & Gabbana Light Blue smells better !
01/27/2017
I was getting compliments within a minute of putting this on. Definitely good to have in your arsenal. mellow, woody soft scent. You can get a slight hint of light blue.
01/22/2017
perfect for a summer day date, smells clean and woody
01/19/2017
This cologne smells amazing on my husband!
01/19/2017
Great scent, only lasts a couple hours tops.
01/16/2017
love it very pleasant but manly i wii get it agine
01/13/2017
Smells good but doesn't last long
01/13/2017
I wear it every day!
01/12/2017
Alright, not my favorite. My fiance likes it more than I do
01/08/2017
It smells good !! But doesn't last as long as I thought it would.
01/08/2017
I love it; great smell; not a huge complement getter for me though but smooth and sweet
01/05/2017
My gf loves it! It's subtle and great for professional to romantic settings.
01/05/2017
Couldn't stop smelling myself. Got a bunch of compliments. Perfect for night time outings in colder weather as it is a little sweet smelling.
01/03/2017
Very nice. I'm a big fan of spicebomb and 1 million and this is now one of my favorites as well
01/03/2017
very good scent!
01/03/2017
Smells like Fabuloso cleaner. Not a fan at all!
01/02/2017
Love this scent!!
01/02/2017
Great scent!!!
01/02/2017
Reminded me too much of Dolce & Gabbana (original?). Didn't mesh well with me.
01/02/2017
Smells very similar to the original Dolce Gabana scent. I almost couldn't tell the difference.
01/02/2017
It's an awesome smell, and lasts all day
01/01/2017
I didn't like it. It has some feminine scents that I didn't care for
01/01/2017
Girlfriend really likes this scent it's not to strong but has a distinct fragrance that's very pleasant.
12/31/2016
Love the refreshing sent. I nice change up to the spice for men.
12/31/2016
Pretty nice & fresh smelling
12/31/2016
the best fresh scent
12/31/2016
Great cologne. It's light but noticeable. My gf loves it.
12/31/2016
Love the fragrance and it stays for some time.
12/30/2016
I think it smells kind of masculine, but others say it doesn't on me. My husband likes it on me, so I will wear it!
12/30/2016
Love it. By far my favorite
12/30/2016
Great smelling Cologne. A lot of compliments
12/29/2016
I did not receive this order.....
12/29/2016
Extremely mild and doesn't last long
12/29/2016
Deep and sensual.
12/18/2016
To strong. Scent doesn't last long. Not my favorite by any means.
12/15/2016
I love the scent. Great for the winter time and night events. You don't need to spray too much on!
12/15/2016
Too strong and sweet
12/07/2016
I don't know what it is about this scent but Its the last one on my list by far. I think its just a preference thing for me but compared to the last 8 colognes that I've received, this one is definitely my least favorite.
12/07/2016
Bomb Dot Com. Light fragrance, wears pretty fast.
12/06/2016
When it arrived to me and I smelled it for the first time I thought, "Damn this is potent!" It is very strong but it doesn't annoy you or anything. It is really intense in a way but I deeply like it. So far my favorite cologne yet.
12/04/2016
Strong sweet smell
12/03/2016
Liked this cologne, I'm a D&G fan and this reminds me of kouros by YSL. Would recommend this cologne and I'd purchase it as well.
12/02/2016
Very bad experience the smell dont last at all... in my personal opinion the cologne is fake and it took almost a month to get the product very bad ...
12/01/2016
Awesome Scent. Rarely disappointed with D & G.
12/01/2016
Versatile scent !
11/30/2016
Really good scent!
11/29/2016
This is an "okay" scent, however, it don't last long... 3.5/5.0 hearts!
11/23/2016
Just as the name states, the smell is very intense. I'm more of a fresh, sporty, cologne guy and wanted to dry something "darker'. This cologne has heavy scents of tobacco and earth, almost like the smell of a rock. I get hints of cleaning product too because its so strong. Be careful, and with something so "heavy" I'll probably only use it on a date night in the middle of winter with 3 feet of snow on the ground.
11/16/2016
Somehow this got shipped to me in an envelope. The glass bottle inside was completely shattered, and the envelope and contents was soaked with the perfume. "Intenso" was a good word for the odor. It was memorable.
11/11/2016
This smelled so cheap and wore off really quickly. I usually get compliments for my colognes but no one ever noticed I was ever wearing it. Overall: Cheap, $1 store quality and lack luster.
11/07/2016
Very nice scent. Lasts all day. It's not "over-manly" and definitely receives many compliments. I highly recommend
11/04/2016
Smells great, didn't last.
11/04/2016
I like the cologne but it actually seems to be sort of weak and doesn't really last all day. Lasts for about half the day to be honest... I myself wouldn't buy a full bottle of this stuff.
11/03/2016
A great cologne for daily wear. Crispy & light, not to heavy.
11/03/2016
I did not really like this scent...just not me...
11/02/2016
This scent is incredible!!
11/02/2016
Overall i like the smell of it. i just dont think its for me.
11/02/2016
This is a very clean and masculine scent. Great for everyday wear but can also be used for date night or formal events. 5 stars for sure.
11/02/2016
Powdery and citrusy. OK smell but not my style. Doesn't last long for EDP.
11/02/2016
I really liked this one...pleasant scent that isn't too strong.
11/01/2016
One of the finest scents for Men. Clean and refreshing. A definite crowd pleaser!
11/01/2016
it was great !
11/01/2016
Excellent scent, but doesn't last long at all. Many of my other scents last all day, but this scent is almost gone by the afternoon. Kinda disappointing, but overall an amazing cologne.
11/01/2016
THIS!!! Is the SCENT!!!
10/28/2016
Nice, pleasant, cool, refreshing scent.
10/25/2016
It was okay..settles nicely
10/10/2016
I really like this scent it should be a unisex scent its a cologne but I wear what I like whether its perfume or cologne & I make it my own I love my body chemistry BC its pretty much goes well with most scents.
10/06/2016
Not sure what makes the top note, but the initial application is heavenly! I wish it lasted a little longer.
10/05/2016
It was okay not as rugged or manly as the description made it out to be but a good cologne over all
10/05/2016
I don't like it.. it smells too much like baby powder to me.. too soft and feminine nothing to do with the name in my opinion.
10/04/2016
I already owed this one, but this is a great smell!! I have more women come up to me and ask what I am wearing when i put this on.
10/04/2016
One of the nicest scents so far! One of those smells that lingers and get noticed
10/04/2016
It's smells amazing! I will be buying a larger bottle
10/03/2016
I love this Cologne
10/01/2016
I tried this because it sounded like a more summery interpretation of a tobacco-based cologne, and tobacco tends to work pretty well for me. I didn't really like it on me, it smelled kind of generic and not really all that nice.
09/30/2016
Loved it, get a lot of compliments on it.
09/29/2016
Signed up for the subscription in august... still dont know where my cologne is.
09/20/2016
Don't wear this if you are a bitch. Men only. Must have large balls.
09/07/2016
Scent Stays on for a good amount of time if put on right places like your wrists and neck. I may end up getting this scent again.
09/05/2016
Great smell that doesn't last long
09/02/2016
Loved it received lots of comments
09/02/2016
I would love to share my thoughts, but I received an empty package. So I can't rate anything. I hope this will be remedied soon.
09/02/2016
Hard to put it in words. A little too overpowering for me on initial application. Doesn't smell bad at all once the alcohol wears off but I prefer something like The One Gentlemen or Burberry London.
09/02/2016
Smells great but gave me a headache.
08/31/2016
Absolutely AMAZING!
08/31/2016
Not so Crazy about it
08/30/2016
Smells very good, similar to other Dolce Gabbana mens scents. Not too strong not too soft medium strength. Scent fades over time and may need to be reapplied if looking for comments from others.
08/30/2016
Smells good but not as good as I expected
08/30/2016
I absolutely love this cologne. At first sniff, it seemed sharp; then it subsided and I was left with an incredible scent. Now I find myself applying it even when I'm sitting at my desk. This definitely has the makings of a "signature scent" for me.
08/29/2016
Great Scent and long lasting.
08/25/2016
Very nice, not to strong
08/19/2016
Very refreshing. Even with the lavender being very prominent, the overall scent is clean and retains its sense of masculinity.
08/17/2016
Did not last long enough
08/08/2016
it was amazing! i loved you could still smell it though out the day, i work out side and this heat wave i still like to smell good!!
08/07/2016
Never disappointed with D&G, this ties with D&G Light Blue and The One for Men for my favorite cologne.
08/05/2016
Lovely fragrance! Decent longevity.
08/04/2016
Very nice aroma...not too strong.
08/04/2016
OK... nothing unique about it.
08/04/2016
Too woody of a smell
08/04/2016
Great fragrance, long lasting and pleasantly mild and not overwhelming.
08/04/2016
Love my cologne
08/02/2016
this is my second time I get this cologne. I enjoy it very much
08/01/2016
Smells great! I've had many compliments. I may just buy a big bottle.
08/01/2016
Nice everyday scent. Perfect for the office. Although its not long lasting.
08/01/2016
Cologne smelled good. I would buy it
07/31/2016
Excellent scent that lingers beyond your day and in your sleep you can still enjoy the notes of all its ingridients!
07/30/2016
Great , clean scent
07/16/2016
It smells great but there is nothing "Intenso" about it as it only lasts a couple of hours.
07/08/2016
Great scent, doesn't last long though.
07/07/2016
It's smells good but it's not a long lasting one it lasts for 2 to 3 hours!!
07/06/2016
Its not quite what I was wanting. Not that its a bad scent, its quite nice, but just a little sweeter than I was expecting. Looking for more of a musk I suppose. But, if you're looking for a clean, fresh, not overbearing, sweet scent, this is it.
07/06/2016
Smells massively watered down
07/03/2016
Incredible. Deep, dark and thick. Perfect for dudes who have balls.
07/03/2016
At first spray, reminds me of an old ladies perfume, ALOT. Then the fragrance calms a bit and becomes more masculine but with a strong sweet/smoky feminine undertone.
07/02/2016
Loved this scent and so does my wife and that's what matters most!
07/02/2016
If you have ever loved any dolce gabana cologne this one will not dissapoint 1st day received so many compliments
07/02/2016
This colgne is good for either the office or for night on the town with your date. I love it so does my wife.
07/02/2016
I Love The Smell, For Me It Don't Last Long.
07/01/2016
Wonderful initial scent. Great for a short term event or date but long term the scent sirs very quickly and unless you use liberally doesn't travel well in large spaces
07/01/2016
Perfect light scent. Great powdery heart note!
07/01/2016
This is very nice! I will be buying this one... on ebay, haha (1/2 the SB price) This smells nothing like CK One (whoever said that has never smelled CK One).
07/01/2016
Good - But nothing that exciting. Kinda basic.
07/01/2016
Nice smell, but rather typical. It reminds me of CK ONE.
07/01/2016
My wife loved it
06/30/2016
i love this scent! it smells so classic man, i get so many compliments on it!
06/30/2016
It's OK. It's a sweet scent. Kinda cheap smelling to be honest. :|
06/29/2016
very fresh....almost has a powdery smell to it
06/29/2016
This is a very sweet but Robers cologne I would highly recommend it to anyone
06/25/2016
I love this scent. I was surprise by it's complexity and staying power. I also love that it is EDP instead of EDT
06/23/2016
Just wasted %15 on this... the 0.27 oz is not even enough for 15 days...Didn't like it at all...
06/07/2016
This is a pretty fresh scent. It smells aquatic when you first spray it.
06/06/2016
It's great. Enough said
06/06/2016
I love this scent!!
06/05/2016
Smells good initially but doesn't last
06/05/2016
Oh I hated the smell of this one. I can't quite put my finger on why, I think it was the mixture of the "Water notes" and "Tobacco" quite revolting.
06/03/2016
This was pretty good, but I don't think I would reorder.
06/01/2016
All perfume/cologne smells great, but it all depends if it works with your body's chemistry, and this one does!!! Finally!!! I won't have to import cologne from overseas so I have something to use during summer season. And unfortunately, I think I will have to cancel membership. I have now my new go-to scent...
06/01/2016
I don't like it. It reminds me of cheap aftershave... I am very glad that I only wasted $15... I can't wait until I get my next shipment.
05/30/2016
The scent doesn't last long but smells great
05/26/2016
My husband got this scent this month and I am in love with it. It is unlike any other cologne I've smelt and has a little bit of a citrus underneath it. It is sophisticated.
05/05/2016
I like the fresh smell.
05/05/2016
Awesome evolution of the alreaady great Dolce scent...
05/04/2016
Light and spicy but yet lasts a long time. Good cologne!
05/03/2016
Starts strong but calms into a nice scent after about 15 min. Great for the office and happy hour.
05/03/2016
I could say that this cologne is very much like a thousand others .... but honestly, there's something about it that sticks with me....a little bit of a difference to make it a nice cologne for the office, or a Spring Date night. Light, with a little edge as it dries down.
05/02/2016
My lady likes it!
05/01/2016
Great scent! The wife loves it.
04/30/2016
Little spicy, good amount of burn to it
04/05/2016
Great smell and lasts longer than expected! Would recommend to any one for daily use!