Dolce & Gabbana
Dolce & Gabbana Pour Homme EDT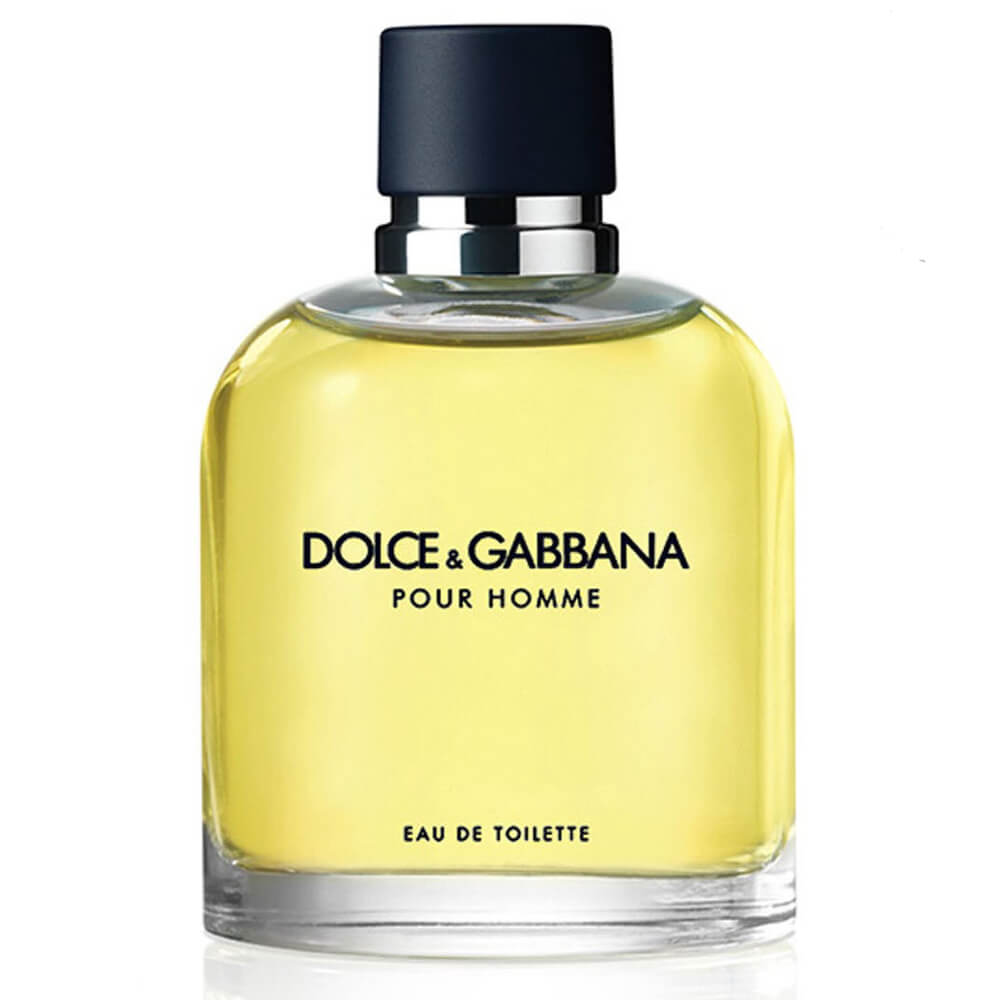 Get a 30-day supply of Dolce & Gabbana Pour Homme EDT
for
$
14.95
Notify me once this scent is available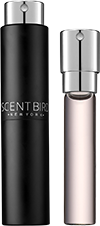 0.27 oz subscription

0.27 oz a la carte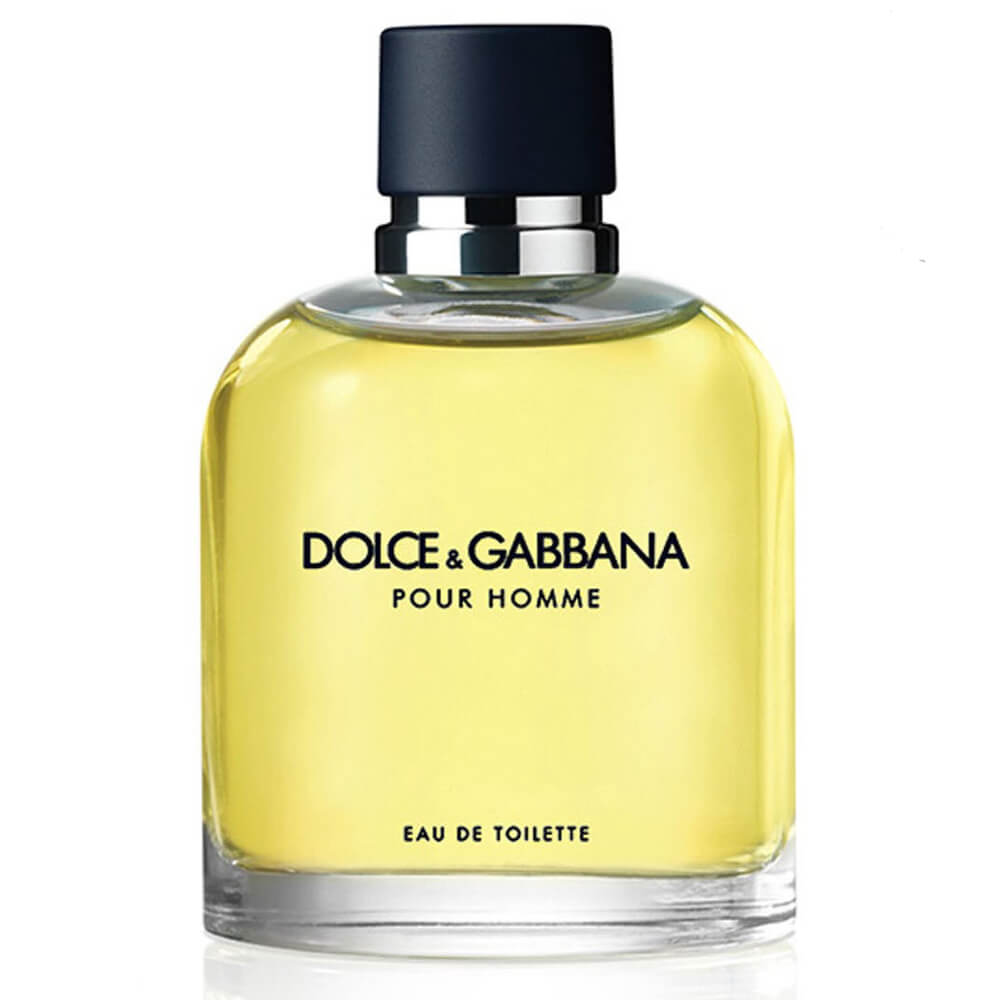 4.2 oz bottle
Share and earn free perfume
Notes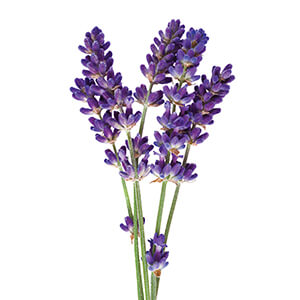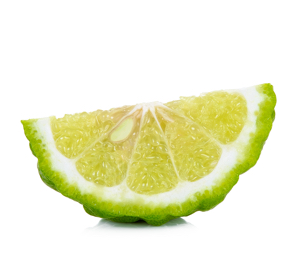 Description
Dolce & Gabbana Pour Homme is a sign of masculinity, personality, and distinction. As unique as the Dolce & Gabbana image, Pour Homme is a blend of true irony and casualness. A stimulating, dynamic freshness that expresses its personality through citrus notes with a touch of fresh flora and woods.
You may also like
Dolce & Gabbana Pour Homme EDT description
Dolce & Gabbana's Pour Homme is an all-time classic scent, and there's just no other way to say it. Its structure is straight-up traditional men's cologne, with no bells or whistles thrown in to distract you from how great it smells and why the traditions that uphold men's perfumery still work in the 21st century as well as they did a hundred years ago.
It begins with a soaring mix of citrus fruit: bergamot, orange, lemon, and mandarin, with a light neroli note lifting up the zesty start. These opening top notes last for a long, long time, so you can savor their bright appeal, then sit back and enjoy how fresh and lively citrus is in a proper men's cologne.
Gradually after several refreshing minutes, the citrusy zest begins to pale and make room for an aromatic heart of lavender, sage, tarragon, cardamom, and pepper. The heart here is clean and light, but also crackling with spicy bravado. The transition from the powdery freshness of lavender to the sharp bite of cardamom and pepper is engaging, balanced, and entirely engrossing on the wrist. Dolce & Gabbana's Pour Homme creates one of the most sophisticated masculine statements you can find, and should be considered a must-try for anyone new to cologne or needing a bedrock mainstay in their collection.
The dry down consists of sandalwood, cedar, musk, tonka bean, iris, tobacco, and coumarin. These base notes are a who's who of men's cologne standbys, and they blend with a subtle integrity that allows each note to shine and add its character to the whole. The sandalwood and tonka offer sumptuous, creamy sweet tones to balance the dry attack of the hay-like coumarin and rich tobacco, leaving the bright pop of cedar and musk to balance their extremes.
Dolce & Gabbana's Pour Homme is as close to an absolute automatic choice as you'll find in perfumery, whether you're just now getting into the game or are obsessively tracking down every last nuance in every new release. There are many other men's colognes available attempting a similar profile to this cologne, to various degrees of success, as citrus + aromatics + woods and musk = the heartbeat of all men's perfume. But if you must know how a truly masculine, classic scent works and works well, this should be always on hand.
Read more
Dolce & Gabbana Pour Homme EDT by Dolce & Gabbana Reviews
11/13/2017
I'm a very picky person with my scents and rarely fall in love with one... this may be in my top 3 all time scents!!
11/07/2017
Love this cologne. Not too sweet but also not too musky. Perfect combo
11/07/2017
Terrible. Not how it was described as.
10/31/2017
Shipped late, smelled great but wasnt strong enough. Could barely smell it after I put it on
10/12/2017
Clean, Classy, Date Night, Confidence Boost.
10/04/2017
In a word: Clean. Think Lavender, Lemon, and Musk. The balancing of these three is fantastic. It would make a great Spring/Summer scent. Personally, I prefer the complexity of Orientals, but I think this is a good demonstration of clean/masculine.
10/04/2017
In a word: Clean. This is a great Spring/Summer scent. Think lemon, lavender, and musk. I enjoyed it, but it's a little too typical for me, as I enjoy the complexity of orientals. I think "The One" by D&G is better, but I would recommend this for anybody who likes a clean, masculine scent.
09/20/2017
this smells amazing on my husband!
09/15/2017
I really enjoyed this one. I would recommend it to anyone.
09/09/2017
Light and fresh
09/07/2017
Very clean smell, citrusy, sharp smell. Used it during work and school.
09/05/2017
I loved it. It was fresh not too strong I smelled clean but attractive. I felt confidence when I wore it.
08/05/2017
Fragrance is amazing. The first spray I had I didn't like it. But now half way through I love it. The one bad thing about this scent is that it is not long lasting. After about an hour or two it is all but gone.
08/02/2017
Smells like awful flowers and stale coffee
08/02/2017
This stuff is amazing. I would recommend it to anyone. The scent last a relatively long time and is enjoyable all day. I will definitely be buying a large bottle from scentbird.
07/24/2017
The scent profiles provided are typically misleading. If the first two scents you look for are lavender and tobacco, you're not going to find it. Instead, I get baby powder. BOOM! Right off the bat, a very feminine, just changed a diaper baby powder. Let it dry a bit and the lavender comes through. I believe the tobacco smell that I'm missing isn't smoked or burning cigarettes. It's a mix in of the lavender. The tobacco calms down the lavender. The best way I can describe this scent it laundry that has been drying on the line next to a floral garden.
07/17/2017
Not a bad, but it gets lost on me after a while
07/01/2017
I really enjoy this fragrance. It's airy and light. Perfect for summer.
06/30/2017
I really like this smell, a head turner
06/16/2017
This smelled too much like a cheap $5 cologne to me.
06/13/2017
The ladies loved it!
06/12/2017
Not bad, classic tobacco, woodsy, a little powdery. Very similar to DG - By
06/04/2017
Great classic fragrance!
05/29/2017
I loved it it smelled so good it was great 👍🏼 💕
05/27/2017
Smells like baby powder... not for me.
05/26/2017
Love this one, Its not to strong, seams to last all day, Have had lots of Great comments on the scent too.
05/25/2017
Fresh, spicy scent. Lemon pulls through also. 1st spray is a bit overpowering, but a nice smell that last quite a bit.
05/23/2017
Begins with a bit of a baby powder scent, but settles quickly and the tobacco and citrus notes emerge. Very clean and masculine. Stays with me for quite a few hours. This is one of my all time favorites.
05/20/2017
Tracking number info notifications started on the 6th. Since my selection was in que for the 5th. Delivery date was at first the 19th, which was a Saturday. Then later that week it updated to the 20th, which was a Sunday. I thought that it wouldn't be delivered till that next Monday. Which I would have be ok with , I guess. But wold like to have it for that weekend. I checked tracking info often. Maybe once every few days. Info seemed to be a day off and not updated. I waited patiently and the last update I had checked was in the 18th, a Thursday, and saw it was last tracked in my city. The next day, Friday the 19th, it was delivered. Earlier than expected. Great packaging, great product and 1st impression of presentation. Extremely pleased so far. My scent selection is legit. Smells great and lasts long. Definitely not a knock off or oil.
05/14/2017
It a nice light fragrance with a light wood tone. Not my cup of tea but may work for someone who do not want it to last all day. I like long lasting fragrance.
05/11/2017
I thought this one was awesome not to over powering. Has a nice fresh scent and it seamed to last most of the day.
05/08/2017
Don't know if it was my body chemistry but when i put it on it smelled like baby powder and my wife kept asking if i was wearing baby lotion. Its a no for me!
05/07/2017
Smells amazing on my hunny
05/05/2017
The Best Of The Best
05/05/2017
It was nice - just not for us. It smelled more like a ladies perfume
05/04/2017
I had created a "vision" of what the scent smelled like in my head. When I received it, I was pleasantly surprised! It is a clean, fresh scent that isn't over powering. Kinda reminds me of Jean Paul Gaultier "Le Male." This is definitely a keeper!
05/03/2017
I expected something a little different. I tried it and I can't put my finger on it, but it's just a little "perfumy". It reminded me of being stuck in an elevator with an old lady with too much discount perfume. That's about it. I'm sure it's great for some people, just not for me.
05/03/2017
It smelled too much like fruity laundry detergent
05/03/2017
This is a favorite I've smelled on others, now I'm enjoying it on myself.
05/03/2017
This is one of my favorite fragrances
05/03/2017
The cologne is great the only problem I had is delivery, the money was taken out of my account on the 5th of the month , but I did get my cologne to almost to the next month if this keep happening I will stop buying scentbird and tell my friends to do the same.
05/03/2017
Outstanding. Nice and clean.
04/29/2017
It was ok but did not last long.
03/07/2017
It has a spicy smell that smells good. It's calm but loud at the same time. If wearing this Cologne I would suggest for a casual night outing, not a whole day smell.
03/07/2017
Awesome cologne. A strong scent but perfect for date night. Gives off a classical smell which I love and it lasts a long time.
03/06/2017
Was okay . Not too great . Also quantity is too less
03/06/2017
very light and great smell
03/05/2017
Smells like faint baby powder I hated it
03/03/2017
Ok I would give it a c- comes on strong face away nicely. last about four hours. I use about 4 spray
02/26/2017
This is a summertime cologne. Plain and simple. It is citrusy and light, so you don't have to worry about wearing t and offending anyone. It would be a great fragrance for hanging out on a normal spring/summertime day.
02/25/2017
Great scent! I love the subtle tobacco accord. It reminds me of Versace Dreamer, but this one smells better. I will definitely buy a bottle of it!
02/24/2017
Very nice and last all day!!
02/23/2017
Am in love with this 😍
02/08/2017
Love the smell of it
02/08/2017
Nice clean smell
02/05/2017
Very subtle and sweet smell. Can be used in any environment or setting.
02/04/2017
Nice just a little too spicy for me.
02/03/2017
Doesn't smell good and its not lasting. Review is as per the perfume received from scentbird
02/01/2017
A really sweet clean smell
01/29/2017
My signature cologne. Has been my favorite for about 20 years now. I try and wear other colognes. However, I always come back to D&G pour home!
01/21/2017
Smells feminine to me, but I am a fan of musky scented colognes and this is soft. Not bad, but wouldn't get again.
01/13/2017
Not my favorite......
01/11/2017
It's delicious
01/09/2017
This is my favorite cologne for a year round scent. It can be summery and wintery all at the same time. It's classic and is my signature scent.
01/07/2017
Love the way this 9cologne smells.
01/03/2017
Not my favorite. It's just okay.
12/31/2016
Very nice ......
12/31/2016
It smelled really good. My mom tried to steal it from me
12/16/2016
I love this cologne. I've it used for over 5 years.
12/03/2016
Didnt care to much for it...when i wear dolce and gabbana it's light blue
12/03/2016
The women love it
12/02/2016
Love this! Been using scent bird for awhile, great idea and always happy to receive my next order
11/30/2016
Awesome i lov this fragrance
11/15/2016
Love it. The girls like it.
11/07/2016
Really liked the smell definitely a more dark, muskier smell. Wish it was more unique though.
11/05/2016
It's alright. Not quite my taste but not terrible.
10/29/2016
Great scent took a long time to get it but but a great scent love it.
10/29/2016
Amazing and the scent last a long time.
10/11/2016
I don't wear Colonge much but when I do I want people that I am around say that smells good what you have on,that is what happened when I put this dolce&gabbana on I like this a lot.
10/07/2016
Smells really good
10/04/2016
Grrrrrreeeeat smelling men's cologne. Masculine yet unique. Cant go wrong with Dolce and Gabana!
10/04/2016
My sons loved it
10/04/2016
Great smell.. got lots of compliments and lasts all day
10/04/2016
I like the cologne but am unhappy with your service. I was under the impression I would get two colognes on my first order. I've only received one. I'm upset because I have emailed u three times now with no response back.
10/04/2016
Nice scent. Very light
10/02/2016
Love the dolce
10/02/2016
I love this scent. It is, pretty much, my signature.
10/01/2016
Surprisingly awesome !
09/04/2016
absolutely great!!!!!!!!!!!!!
09/02/2016
Amazing scent! Great for summer...I highly recommend it.
09/02/2016
Far too feminine for me
09/01/2016
Citrusy, vibrant, fresh, and classy. This is a scent I love to wear to church and meetings.
09/01/2016
I cant rate i never got it
08/31/2016
One of my favorites of hubby's colognes.
08/30/2016
I like this cologne a lot, its very distinctive but subtle
08/29/2016
It smells good
08/12/2016
One of my favorites. Citrusy, classic, clean, and lasts a good while for me. I would buy this again.
08/07/2016
Got the wrong Cologne
08/07/2016
Awesome scent. Love it!!!
08/05/2016
this is the best idea i have heard of in a long time. people are asking where did you get that. after i tell they ask for the info ,so get ready...
08/04/2016
Love the smell of it..not to heavy just the right scent..
08/03/2016
I bought this for my husband. Love the way it smells.
08/01/2016
This one is classy. Nice citrus with tobacco undertones. Perfect for all occasions.
07/29/2016
Soothing scent... Something I would wear in the morning; work even?
07/29/2016
One of my favorites so far
07/29/2016
I have a weird body chemistry and this did not work well with me.
07/06/2016
Me personality i dont like it too much it too different and not really seductive i girl is smell crazy an made no comment on it
07/06/2016
It's okay, but it's not what I expected.
07/02/2016
This is very light smelling. I can't really tell I'm wearing it. It has a slight floral scent with a touch of wood. Doesn't seem to be long lasting.
07/02/2016
it smells good, but just doesn't last. its not strong enough. different colognes smell good on different people. it smells good but just not for me
07/01/2016
smells good. Just not as male like. seems like it would be a uni-sex fragrance
06/29/2016
Love the smell one of my favorites cologne
06/28/2016
I Love How I can Get a sample of designer colognes before I buy them! Great Idea!
06/11/2016
I like this and have for years. It smells like a cross between an alcoholic binge night of drinking mixed with hooker spit and chemsex.
06/03/2016
Honestly, I didn't care for it too much, so I'm thrilled I got a chance to try it out before purchasing it. I look forward to the next scent. Thank you
05/30/2016
Didnt like at first....grew on me now a fav
05/27/2016
I got this for my husband to try and after he wore it for one day I decided that as soon as the sample runs out, I will be buying the full-sized bottle for him. He just smells so yummy! Perfect for anytime!
05/05/2016
A classic scent that has a clear citrus and spice tones to it.
05/03/2016
This scent is timeless. It bought me back to the days of my youth. My girlfriends used to love this one. Thanks scentbird
05/02/2016
I love the smell of this.
04/04/2016
Not bad but not my favorite. Smells a little soapy on me.
03/29/2016
This is my absolute favorite cologne right now, but it's certainly not for everyone. It's not a traditional "masculine" scent, but it works really well with my body chemistry.
03/29/2016
Very floral ... was not a fan
03/29/2016
Too "clean" smelling
03/01/2016
It's okay, a little too much of a powder smell for a man...
02/17/2016
Smells good but nothing special about it.
02/03/2016
Realy like this cologne, it smells great and my wife likes it too.
01/29/2016
Amazing love this one..
01/27/2016
This was the first of scents I received from the Bird and so far it has been my favorite. I am on my third month and this is a wonderful scent.
12/30/2015
Smells good not too strong
12/08/2015
Great scent. One of my favorites
11/26/2015
I'm usually a big fan of citrusy colognes, but I found this way too feminine. Others around me couldn't see me wearing such a feminine smelling cologne. Don't get me wrong, it smells great, but it'd smell better on a woman.
11/24/2015
Ok the good first. This sent is very very fresh and clean smelling definitely something to put on after the shower and to just hangout with. Not a date night scent but a hangout with anybody scent that is greasy and light .I love this after the end of day shower and me just hanging at home watching tv or whatever. The bad of this scent. It takes a lot on your skin or wherever you spray to get noticed by others. Next it is so clean and fresh every girl that has smelled this on me said it smells like really good soap :( soap ??? Ugh not what I'm going for even if they said really nice soap lol. So if you want something sporty and clean this is it I actually love the smell but it's deffently not something I would buy to make an impression on others it's more of a just for me smell. Therefore I give it a 4 star
11/15/2015
Can't get enough of this cologne. It's a great smell that lasts a long time
11/15/2015
This reminded me a tequila. Spicy scent. Doesn't last long. Not appealing to me.
10/30/2015
Its light, clean and fresh smelling. Great for everyday wear at the office, hanging our or even partying it up.
10/29/2015
YES YES AND YES! It's the real deal and it's lasts for hours, my man loves this scent!
10/29/2015
Has sort of a stale gym bag scent to it
10/29/2015
loved it, last all day.
10/25/2015
My girlfriend loves this scent on me can't get enough of it have to spray her pillows with it when I leave just so she can smell it
10/07/2015
Smells like a cleaner. Very disapointed
10/06/2015
I think this is one of the best smells I've experienced in a while.
10/02/2015
Very masculine scent that exudes confidence and maturity!!!
09/29/2015
Smell Awesome can't wait til where it on a date night.
09/28/2015
One of my top favorites. This cologne is fresh, clean, and not overpowering.
09/26/2015
This cologne smells good. It is a little strong, but it does last through most of the day. I get several compliments. Just remember that a little is a lot.
08/16/2015
honestly one of my least favorite colognes. the scent it gives off is to sharp and leaves me with a headache.