Dolce & Gabbana
Pour Femme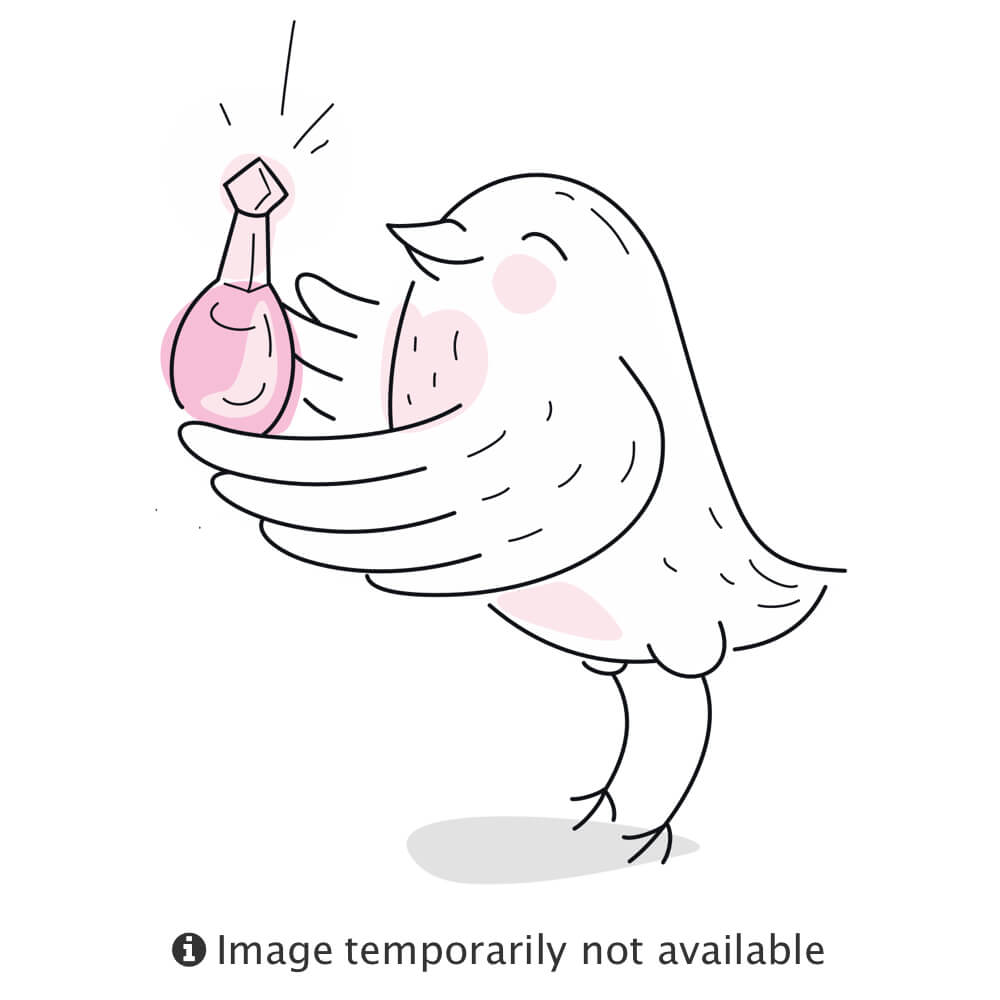 Get a 30-day supply of Pour Femme
for
$
14.95
Notify me once this scent is available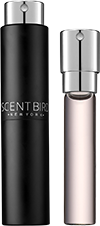 0.27 oz subscription

0.27 oz a la carte
Share and earn free perfume
Notes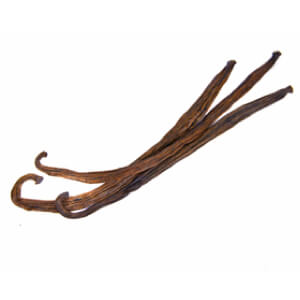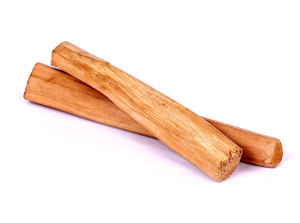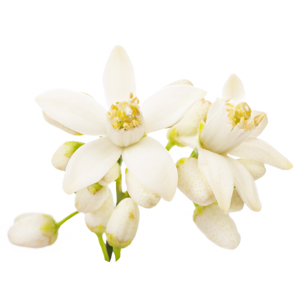 Description
From the Mediterranean, the epicenter of harmonies and contrasts, a classic fragrance is reborn embodying the essence of the Dolce & Gabbana woman: passionate, sensual, and maternal. Dolce & Gabbana Pour Femme will envelop the senses and linger long after she is gone. Seductive and soothing neroli intertwines with nuances of raspberry over the playful hint of tart green mandarin. This gives way to a heart of voluptuous sensuality, a softly undulating bouquet of velvety jasmine and citrusy sweet orange blossom. The addictive and sugary guimauve introduces the full-bodied sensuality of the vanilla base notes, and the captivating fragrance is further lit by the roundness of heliotrope and smooth, creamy sandalwood.
You may also like
Pour Femme by Dolce & Gabbana Reviews
10/20/2016
Love, love, love, this perfume!! Smells like marshmallow musk! Beautiful, sexy, sweet and flirty scent! This is like a Prada Candy or sugary sweet type scent for a sexy mature woman. Wish it lasted longer but still a favorite of mine.
10/06/2016
Another favorite that's a go-to fragrance when the weather is cool. It's soft and sweet but has a slight flirtatious edge.
10/05/2016
It smells sooooo good. its really light and fresh. I love it but I wish that the smell would last all day.
10/04/2016
I love this scent...best one I have received so far!!!
10/04/2016
I did not receive it! I asked them to resend it and I have yet receive a respond since 0920th fix it!!!! Please!!!
10/04/2016
Warmth, Sugar, Vanilla, Sweet tea and........ Boston Baked Beans! This scent took me a whole week to understand. I kept wearing it because my boyfriend liked the scent but I was not sure. The first initial spritz threw me for a loop. I hated it. But as the scent disperses and blends with your -ness, it changes and is something unique indeed. I won't buy it again because it didn't make me obsessed with the scent and that is what I'm looking for. So it is one you have to try for yourself! Good luck!
10/04/2016
Smells of rich vanilla in me.
10/03/2016
Soft & pretty. Sweet & simple. Doesn't seem to last thought.
10/03/2016
I was so excited to get this but i must say i wasnt that impressed. Its an ok perfume but will not be ordering again
10/03/2016
Pretty smell. Not my favorite but nice.
09/29/2016
Good scent not my favorite
09/07/2016
A warm powdery/sweet/spicy scent. I know that sounds like a lot of descriptions but it's what I get from this. I could see this being warn for a evening party, but maybe not on me. It would catch my attention though.
09/06/2016
Very light fragrance. Not very distinctive, as it smells like so many others.
09/06/2016
I like this scent...not loving it....will use for casual occasions.
09/01/2016
Sweet scent but doesn't last long
08/31/2016
One of my all-time favorites. Stays all day.
08/30/2016
One of my top 2 favorite perfumes of all time. Long-lasting, beautiful scent. Always a go-to for me.
08/30/2016
LOVE. LOVE LOVE ! SO LONG LASTING AND NOT OVERPOWERING WENT AND BOUGHT FULL SIZE BOTTLE. THANKS SCENTBIRD!!
08/19/2016
Love love love this scent! It has a lightly sweet but still sexy sultry smell to it. I get compliments on it constantly!
08/12/2016
I love love Scent Bird....I've told all my coworkers about your site.
08/11/2016
One of my all time faves. Sensual scent with great staying power.
08/08/2016
Loved this scent. It has become my number one perfume! I can't stop wearing it!!
08/06/2016
This has become one of my favorite scents. It's so luscious and creamy. I get compliments all the time.
08/04/2016
I love the scent of my July perfume - however I am not pleased that my sprayer does not spray AT ALL - I have to unscrew the top of the sprayer to apply the perfume, and it just makes a mess and gets all over my hands -
08/01/2016
Love it. Clean fun fragrance
08/01/2016
Love! It's more of a flirty night perfume.
08/01/2016
I love this! 1 of my top 5 fav's
08/01/2016
This perfume was a bit too powdery for my taste.
08/01/2016
Nice but a little too sugary smelling for my taste
07/27/2016
So far these selections have very tasty and delicious. I love to smell pretty and beautiful. Perfect!
07/20/2016
I didn't care for this scent. I gave it to my mother.
07/19/2016
Very crisp smell. I like it and it last a long time
07/15/2016
love this scent! very crisp fresh and fruity!!!!
07/09/2016
Very fresh and very fruity; great combination
07/07/2016
My new favorite!
07/07/2016
My favorite scent. It smells like fluffy pink marshmallows. Sometimes it goes on smelling like sweet dryer sheets, but that passes after a couple of minutes. I would buy a full bottle.
07/05/2016
Absolutely love this scent. Makes me feel beautiful
07/02/2016
This is a total rip off of the Britney Spears perfume! Smells exactly the same, but Britney last longer! I am not certain why this is an EDP but lasts literally less than an EDT? Worst longevity but a nice raspberry sugar smell. Not worth the D&G price tag..
07/02/2016
Great, beautiful smell. The smell does not last very long though.
07/01/2016
Love this scent it does not last very long ,would buy the whole bottle but It doesn't linger.
07/01/2016
Dolce & Gabbana smells like citrus heaven.
07/01/2016
It smell good but didn't last long!
07/01/2016
Omg love this smell
07/01/2016
This perfume was okay. It was light and clean but a little too sweet for my liking. The staying power wasn't that great either.
06/30/2016
First off, it wasnt love at first spray. The first flavor that hit me was sandalwood which lingered for quite sometime and when it mellowed it was — I'm not even sure how to describe it. My only thought is that maybe it's the orange blossom or the raspberry that I was smelling. I wanted so much to love it, but I didn't. After about a week since I received it, it actually started to grow on me. At first all I smelled was strong Sandalwood, but now I'm getting orange blossom and sweetness of vanilla and marshmallow. It's quite pleasant actually. :)
06/30/2016
This is my current everyday scent. It's super sweet smelling and yes you can smell the marshmallow. It kinda actually smells like a root beer float. It's SWEET but not in a kid in a candy store way, it's super sensual and feminine. I don't reserve this for special occasions, it goes with everything.
06/30/2016
Fiancé loves it! Good value!
06/30/2016
Very nice smell. Not to fruity at all. Soft and suttle.
06/29/2016
It smells like powder and pepper mixed together. Yuck!! Definitely not what I was expecting.
06/24/2016
I enjoyed the smell. It's sweet but not to overpowering.. the issue was it didn't last long.. but nonetheless a great smell
06/22/2016
This is my first scent and I love it . It's soft and smell feminine . Great smell . Love
06/17/2016
If I could give it no stars I would, smells just like scented tampons.
06/15/2016
Favorite ever!!!! Please get it
06/11/2016
Sweet smell but didn't last an hour
06/07/2016
Sweet and and wasn't impressed
06/06/2016
Love love love
06/03/2016
Smells Amazing!!!
06/03/2016
I love this perfume. I get compliments when I wear this one all the time!! LOVE!
06/03/2016
I love this one! It smells awesome and it stays on long
06/03/2016
I really didn't like this scent, I don't know why but it was too strong for me. I have tried other D&G scents and loved them this one I tried to wear but even a little like overpowered me and I didn't like it. Just my opinion though, I'm sure a lot of other people really like it.
06/02/2016
It smells very good, but it's a very delicate feminine smell and doesn't last long.
06/02/2016
Its okay but nothing to get excited about. I wouldnt buy a full bottle.
06/02/2016
Wonderful scent. Love it. Smells sophisticated yet fresh.
06/02/2016
This is one of my favorite perfumes!! It has just the right combination of sweet vanilla mixed with a tiny bit sultry floral scent!
06/02/2016
Ahhhmazing! Has this sweet/vanilla/floral scent that I love! I am normally one for spicier or more orange based perfumes, but this is incredible!
06/01/2016
I didn't have this in my queue. I don't like it. Older women may like it bc of the musk smell. Very disappointing I wanted to try marc jacob Daisy
06/01/2016
I love it not too strong but strong enough!
05/31/2016
Very sweet and sultry. Unfortunately, this wasn't what I was expecting. Personally speaking, this smells very generic and reminds me of old school CK perfumes.
05/29/2016
This smells sweet and feminine like marshmallows and vanilla. I love it. It's so light and pretty for spring or summer. Since it is light, it doesn't last all day.
05/24/2016
I love this scent...but it does not last all day. That was a bit of a disappointment. If I didn't have to reapply half way through my day, it would definitely get a 5 rating.
05/24/2016
I love the scent as it comes out, but it does not last very long at all which is a huge disappointment. If it lasted all day, I would rate this higher. Scent itself is flowery and soft.
05/20/2016
It's a soft powdery sweet, I like it.
05/13/2016
This is my favorite perfume. It's beautiful. It's sweet like powdered cotton candy and marshmallows, but it's a bit floral to cut the sweetness. Lovely.
05/08/2016
A little too strong for me, but my sister loved it.
05/05/2016
Very beautiful spring time perfume, I love the fragrance
05/04/2016
Love the scent it's definitely more for the winter than a spring/summer scent
05/04/2016
I did not like the smell.
05/04/2016
Love this perfume. Pass by a student today and she said wow she smells good! That made me feel great.
05/04/2016
Wow so perfect
05/02/2016
Did not love this one.
04/30/2016
It's a wonderful light scent! I would definitely recommend this product
04/30/2016
Sweet and sexy
04/27/2016
I really like this perfume. It's powdery, but lasts all day. Floral, but not overly flowery. It's sophisticated smelling without making me feel old. Overall, I really enjoy this perfume!
04/22/2016
Smells AMAZING! Can be used daily, special occasions, or on dates
04/20/2016
Love this perfume! Smells amazing and lasts half the day!!
04/16/2016
This perfume smells SOOOO good!!! I'm not one for wearing strong perfumes so this one is perfect. It has a mild spicy scent that lasts all day without overwhelming you and everyone around you. Smells great on my skin and I find it hard to find perfumes that mix well with my pH. I Love this one...you won't be disappointed!
04/13/2016
Very soft youthful and feminine, the vanilla scent seems to remain the longest to me but initially a sweet mild fruitiness with a lingering sweet. It doesn't seems to last for more than a few hours, a good daytime scent.
04/10/2016
I love this scent! Starts of floral, but with a sweet and creamy undertone that lingers as it sits, and a pinch of spicy woods. Great staying power!
04/09/2016
Loved this perfume! I'm sad that it's almost out. This perfume at first reminds me of Pepsi, or Root-beer, but in a sweet delicate way. My boyfriend had asked me if I had a Pepsi when he was sitting near me, but I said "no it's just my perfume". It wears very nicely, and envelopes into a sweet marshmallow sugary candy scent, at least on my skin. Over all I loved this perfume and will be buying the full size! The only downside is that I wish it lasted a bit longer, but I only have to reapply once a day.
04/08/2016
I love this site it gives me a chance to sample everything and they're great for traveling
04/07/2016
Pretty good scent. Strong at first then wears perfectly. Great winter fall scent for sure. warm sugary smell. I really like it.
04/06/2016
Totally in love with this scent. I've been asked numerous times what I'm wearing that smells so amazing!
04/06/2016
I love this scent! Though a bit on the strong side for my usual taste,this could actually be a good thing as the scent lasts a long time. I have to be careful not to spray too much because it is quite strong. I like this scent much better after it has been on a while and I love the scent left on my sheets the next evening when i get into bed. I'm not good at describing scents,but i like more sweet scents than floral and this dries down to an intoxicating sweet scent keeping in mind it is still MUCH stronger than what i usually wear. This may be too strong for summer,maybe only summer date nights...All in all a nice perfume different than any others i have,and i have A LOT!
04/05/2016
Smells good but brings back memories of residents I use to take care of.
04/05/2016
It was ok would not buy..
04/04/2016
Love this sent my new favorite ❤️❤️❤️
04/02/2016
Really like this scent!
04/02/2016
It smells like marshmallows and raspberries with a hint of floral it's very smooth and creamy smelling I love it!!!
03/30/2016
Smells good :-)
03/30/2016
I was excited to try this scent, but it was an overwhelming white floral on my skin which was disappointing because I was hoping to get sweeter notes out of it. So unfortunately I will not be purchasing the full size.
03/30/2016
Smells great! Got a lot of compliments
03/30/2016
I love the smell! I have been wearing it everyday!!! I have always wondered what it smelled like. I love that I get to try out the scents before buying a bottle.
03/30/2016
Light pretty smell and lasts long
03/30/2016
It smells light, sweet and refreshing. I love it!
03/30/2016
Very light scent, not over powering. I love it
03/29/2016
It was ok, I like fruitier smells
03/29/2016
Delicious and seductive
03/29/2016
Smells awful. Like sour vanilla.
03/29/2016
not a fan... smelled too musky
03/29/2016
Love the scent! Only draw back is it fades quickly. Completely gone in 2 hours.
03/29/2016
My husband and friends loved this perfume. It is very flowery and feminine. I love Dolce & Gabbana fragrances.
03/29/2016
Very fresh, delicate scent. Does not last as long as others I have tried, but still a great scent!
03/20/2016
Generally I like to wear fragrances for at least a week before I decide to invest in them. I fell in love with this at first spray!!! I don't understand what people mean when they say it is an old woman's fragrance (that makes me think Elizabeth Arden-esque/Chanel No. 5). I think this is a airy, but potent fragrance that wears well and is sure to stand out but not overpower. I love it so much that I went over to frangrancenet.com and purchased a full size, IMMEDIATELY. I currently have Dolce & Gabbana The One and Dolce & Gabbana L'eau and I love both. However, Pour Femme is a notch above in my opinion...easily one of the best fragrances I've smelled in a long time...along with Tom Ford Velvet Orchid.
03/20/2016
Love! Such a delicate fragrance but lasts all day
03/19/2016
Smells really good! can't wait to wear it !
03/18/2016
Was really excited about this one, but it is so powdery and sweet. Not my type of scent. Reminds me of my grandma's powder room.
03/15/2016
Didn't really care for this perfume : /
03/11/2016
This is my favorite smelling perfume, I was so surprised because I am extremely picky about different scents. It lasted well into the day and just a few sprays was enough!
03/08/2016
Very feminine scent. The marshmellow scent comes off as almost powdery but not in a bad way. I recommend this scent for women ages 18-50s because its got a very broad range of maturity and sweetness. i gave it 4 stars because it's a lovely scent but it wasn't my style
03/07/2016
It was a pleasant scent; more for a woman much older than I. Maybe this month's selection will be more for me. Looking forward to receiving more scents. You should really try plus you can customize your monthly scents. Great for try and instead of paying for full size then getting disappointed.
03/07/2016
It was ok no strong at all a very soft smell.
03/06/2016
Starts out sweet and the middle fruit notes come out later on. Delicious and perfect for winter. Would buy a full bottle. Light enough for day wear, but will require refreshing if you would like day-long wear.
03/05/2016
Did not care for this scent
03/04/2016
Smells pretty good but doesn't last very long on me.
03/04/2016
I love the feminine scent of this perfume!
03/04/2016
very nice and light
03/04/2016
This smell is very pleasant. Perhaps a little too flowery for my liking, but overall this is a decent fragrance.
03/03/2016
I LOVE this scent. Super light but lasts all day
03/03/2016
Smells good but not amazing.
03/03/2016
Smells so sweet and amazing Def a god choice this month
03/03/2016
This fragrance is beautiful! Perfect blend of spicy and sweet...definitely becoming one of my faves
03/03/2016
I love this one...so far one of my favorite.
03/02/2016
Smelled so horrible. More for the mature
03/02/2016
Its not a bad perfume, but it reminded me of a Dr. Office for some odd reason.
03/02/2016
Loved it!!! Smells beautiful
03/02/2016
I loved the sensual scent, not over pouring, delicate and sexy.
03/01/2016
Its ok, its sweet smelling, not very fruity and it has some depth but its not for me.
03/01/2016
Smell solo good...I'm love it,can't wait till this month will get new sencet too.
02/29/2016
I like Pour Femme! It reminds me a little of men's cologne(which I like) but it's just on the edge so it works for women! Love it.
02/29/2016
Not overpowering...very nice subtle smell. Loved it!
02/29/2016
Love this one! Not overpowering -just perfect.
02/29/2016
Love it. It's sweet but has enough citrus to not overpower me. Makes me feel really feminine and delicate.
02/29/2016
It was a little too sweet for my liking. I like a little more soft and light smell. A little overpowering for me .
02/29/2016
Not my type of scent. How can i choose my scent each month?
02/29/2016
I usually like marshmallow-y scents but I did not like the addition of raspberry like I thought I would. It's strong at first and sickly-sweet, but it wears off pretty quickly. To me it smells cheap.
02/29/2016
I love it it has a clean, fresh smell. Not to overpowering, not to light. Just right
02/26/2016
Lovely feminine scent. I love it! My favorite yet :)
02/23/2016
I wasn't sure what to expect. I was pleasantly amazed at how clean it smells. It has a hint of powder with a perfect balance of sweet and citrus that isn't too overpowering. I am a big fan of D&G scents and even though I had never purchased this scent before I am looking forward to adding this piece to my D&G Collection.
02/23/2016
This smells really nice. Very soft, not quite as strong as I like. Noticeable to the wearer bit not to others really.
02/21/2016
This smells so good, even better on. It's a light soft scent that has a lasting
02/21/2016
This perfume is amazing. It's sweet and floral at the same time. Sophisticated, but not "old". Love it. Tip: A little goes a LONG way. I usually spray 1 spray on each side of my neck and then 1 on my wrists but this perfume only needs 1 spray on the neck and 1 on the wrists.
02/18/2016
smells too sweet.
02/09/2016
This is definitely a sweet gourmand scent, but to me it is very complex. It's a more mature sweet that can be wore by just about any age, and while it's great in the cold months of February, I have every intention on wearing it in Florida for spring break! I"m definitely getting a full size bottle my next pay check. :)
02/08/2016
Good for spring!
02/07/2016
Love this scent, sweet floral, perfect!!
02/07/2016
I loved it. I received lots of compliments
02/04/2016
My hubby surprised me with a Scentbird subscription and this was the scent he chose for me. Everything in the description matched my scent style exactly. Upon receiving my subscription I was eager to open it and test out this scent. When I sprayed it on I was like,"OMG, IT SMELLS LIKE AN OLD LADY" I couldn't decide if I liked it or not. My first impression wasn't great BUT let it sit for a bit and the smell settles in nice. Other then the first overpowering spray and the fact that the perfume fades super fast...like you need to replay after a few hours (wish it lasted longer). I was pleased with this scent. I am looking forward to get my next scent in the mail.
02/03/2016
Wasn't so sure at first but the more I wore it the more I liked it.
02/03/2016
I love this scent!!!!!
02/03/2016
I didn't like it at first, but it definitely has grown on me. Make sure to wear it if you are unsure about it.
02/02/2016
I really wanted to love this. But I'm definitely not a fan. The syrupy sweet smell strongly contrasts & hits you in the face with the citrus before softening to a flowery powder scent. So glad it didn't last long because it gave me an instant headache!
02/02/2016
I LOVE THIS SCENT!
02/02/2016
This so far has been my favorite- its soft but elegant. its the perfect amount of sweet and can be worn everyday.
02/02/2016
I loved this scent!
02/02/2016
It wasn't my favorite scent, but I also didn't hate it. It's a light, powdery scent and I'm more of a floral, fruity kinda girl.
02/02/2016
It is light, semi-floral scent that is great for an evening out to impress!
02/02/2016
I really like this perfume. Its soft, feminine and has a nice sweet smell. I can smell the marshmallow, which I normally don't like, but I do with this because its not over powering.
02/02/2016
This perfume is the definition of sex. When I put it on i feel like i can steal husbands if i wanted to. Only downfall is that it doesnt last long =\ staying power absolutely sucks.
02/02/2016
I do not care for this fragrance at all. :( I actually had to go wash it off of my arm. I took a look at the components and found it has the essence of raspberries. I abhor raspberries, perhaps this is why the smell does not appeal to me.
02/02/2016
Truly soft scent! It lasts all day, I love it!
02/01/2016
I really like this perfume after the first hour when it softens ... The initial spritz is strong and somewhat syrupy on me.
01/31/2016
Awesome Fragrance!!!
01/31/2016
Marshmallows dipped in raspberry syrup, yum! The florals are there, but very light. Lasts a long time and projects well. Like it!
01/30/2016
LOVE! I can get enough of this scent. Soft scent.
01/29/2016
Great I love it!!!!
01/19/2016
Wow this is probably the best perfume I've ever smelled! I thought I would like it based on what the main notes were... but I love it! It smells amazing! I hope it's long last lasting, seems like it is though. Can't wait for my boy to smell it ;)
01/05/2016
I absolutely adore this scent. Its very soft with a small hint of floral. I normally don't like flowery scents but this isn't as overpowering like other floral scents. Like other reviewers I wish the scent stayed on all day. It only lasts maybe a few hours which is why I'm only giving it 4 stars. I'm in my 30's and I do believe it's perfect for someone in their mid 20's-30's. I'm definitely purchasing a big bottle!
01/02/2016
This was a scrubber for me, it seemed like it should be sophisticated but was instead a juvenile sugar bomb. No thanks.
01/01/2016
I love this perfume! It has a very light scent to it which I lI've very much. My co workers love it and my husband loves it as well. In fact, it was one of my x-Mas gifts this year :)
01/01/2016
Love this scent!!!
12/30/2015
I love this! Its got a sweet but subtle smell. It lingers without being overwhelming.
12/30/2015
Love this place!
12/30/2015
Love this scent
12/30/2015
sweet but not your typical sickenly sweet britney spears fantasy. LOVE IT.
12/29/2015
I love this perfume, it's one of my favorites. I get so many compliments. I'm telling all my friends and co-workers about Scentbird.
12/28/2015
My second shipment and very happy with my choice. My husband loves how is sexy but not over powering. Love this scent.
12/28/2015
My 1st one from my subscription and really like it!!! Not over baring and smells wonderful!
12/28/2015
Absolutely loved this perfume!! Very powdery, subtle yet sexy. Very happy with this choice!!!
12/23/2015
Very pleasantly surprised with this one! My favorite perfume I've received so far, definitely. It's powdery but not enough to put me off and I love the marshmallow! I was afraid I wouldn't smell it but luckily it's the note that stands out most on my skin :)
12/23/2015
This scent caught me off guard. I wasn't expecting to love it, but I'm so glad I do. This is my first perfume from Scentbird. I chose it because it sounded like a nice, warm scent for cooler weather. On my skin this is a combination of soft white florals and musks, marshmallow and raspberry. It's feminine and sweet in a mature way. It's really lovely and has wonderful staying power on my skin (a good 6-8 hours). I could see myself wearing this all year long.
12/19/2015
Of the 3 perfumes ive gotten thrrough this service i keep wanting more and more of thisone! Thi is the best smelling onf any i have smelled to datee
12/18/2015
Dolce & Gabbana Pour Femme is such a beautiful fragrance. It is sweet, warm, creamy and floral all at the same time. It's not overwhelming, but you definitely know that it is there. The notes agree incredibly well with my body chemistry, and the soft musks are left on my skin for hours. I love wearing this in the colder months as the vanilla just radiates! This is my signature scent for sure
12/06/2015
Deep night time perfume!
12/05/2015
A lovely, classic scent, with a slightly floral/spicy undertone.
12/05/2015
Nice not sure if I will buy full size though.
12/04/2015
Not my favorite, but smells good.
12/03/2015
Very sweet feminine and sexy
12/02/2015
Was not a fan of this..
12/02/2015
Love this! Grown up sweet. I'm someone who likes sweet gourmand fragrances but I'm a grown up now and don't want to smell like I jumped into a pool of vanilla and marshmallows. This is nice because there's a touch of that sweetness but it's much more complex
11/29/2015
This is SO SWEET. Way too sweet. Don't buy unless you literally want to smell like candy.
11/25/2015
This perfume is heavy and doesn't seem to last as long as others
11/24/2015
Love it! Soft, not overpowering and keeps it's scent throughout the day. Gorgeous smell!
11/19/2015
Had high hopes for this perfume.......when first applied I really disliked it.......but when it dries down (30 minutes) or so its just ok.......will not be buying the big bottle for my collection
11/17/2015
I really like this perfume. Smells good without being obnoxious. Very nice!
11/17/2015
I LOVED this perfume. It's my favorite so far. it has a sweet, sensual scent. It smells a bit like candy and vanilla, which just puts me in a great mood when I smell it. At first, when you sniff the bottle, it doesn't smell that way. But once it's on your arm for about one minute, then the scent CHANGES! At least it did for me. It went from being a generic smelling perfume to being a sweet, vanilla-ish wonderful aroma. I LOVE it!
11/16/2015
I didn't like it at all , it's like you eat candys and they get to your cloths as a left over!!!!
11/06/2015
The perfume wasn't so good. It's like that feeling you get after smelling a bunch of cotton candy smelling perfume. I would t recommend it unless you like something so sweet smelling that it makes you kinda light headed.
11/05/2015
This is my absolute favorite perfume. I love the warm, sweet scent. It's perfect for fall and winter but I like it so much that I usually wear it all year long!
10/31/2015
Nice scent for fall and winter
10/29/2015
Scent was very dull didn't like this one too much
10/26/2015
I was delighted to discover this fragrance. It's light but bold enough for evening.
10/23/2015
I've had this fragrance for years. The initial sweetness is the marshmallow. The vanilla acts a base to the fruitiness. I wish this was stronger and lasted longer. The silage is close to my body, but I have noticed it does linger on clothing. I would consider this a winter into spring perfume, as the light powdery notes it evoke spring time. I'm only rating this a 4 because it doesn't last very long.
10/12/2015
This is my everyday perfume and I love it! Light and wonderful, I get complimented whenever I wear it.
10/05/2015
Was so excited when my new sent arrived. Dolce and Gabbanna Pour Femme is a wonderful fragrance 5 stars for this one. Will definitely buy the full size. Great fall long lasting but not overpowering.
09/29/2015
VERY feminine...I love it! Sweet and yummy...this is one of my new favorites!
09/24/2015
This perfume is so rich, warm, and enticing. I cannot get enough of smelling myself! If I could bathe in this I would. I love sweet smells but a lot of sweet scents on the market smell very juvenile. I wanted something sweet but grown up and this is exactly that. I feel sexy, mature (but not granny like), and delicious when I wear this. It's very layered and has a lot of depth. My only complaint is it doesn't last very long. I smell hints of it at the end of the day on my clothes - but the best wear I get from this is within the first few hours of putting it on. I'll definitely be purchasing a bottle soon. And probably a rollerball to chuck in my bag for touch ups. I highly recommend this.
09/12/2015
A compliment getter! This smells amazing, sweet but not cloying, very feminine and cuddly. My boyfriend loves this.
09/04/2015
I had sampled this scent many times in Sephora and loved it! After using this month it is definitely a fragrance i would purchase!
08/31/2015
I like this smell it reminds a lot of VS Rapture.
08/30/2015
Not my favorite. If it was a little lighter scent I would probably like it more.
08/29/2015
Pretty scent! I received a lot of compliments when I wore this, however I think it's too sweet and almost powdery for me to wear regularly. On to the next!
08/29/2015
This was my favorite perfume received so far. The scent is wonderful and feminine.
08/28/2015
Nice but not something I would buy again.
08/14/2015
Good, but i like lancomes better. This was a bit of a wannabe and just didn't get it exact.
08/04/2015
I like this perfume, however it may have been a little too sweet for me.
08/04/2015
Absolutely gorgeous perfume!
08/03/2015
If you like floral top notes with a vanilla base note, this is for you. Sadly, I am not a huge fan of the florals, so it was a miss for me.
07/26/2015
I am not a fan of vanilla scents and I guess I should have paid more attention to my selection of this one because to me it kind of smells very amber to me. I don't really like it but it does not contrast my body chemistry. I will use it up though but on rare occasions. It does not smell fruity to me at all. A bit musky more than anything.
06/24/2015
Smells very fruity. Nice for day and warmer weather.
05/21/2015
"While I generally love D&G scents, this one puzzled me a bit. The first thing that popped in my head was "Root Beer". Over time the scent faded a bit, which was nice. Pending on how much you put on yourself, the scent is decent. I will try to give it a chance."
05/01/2015
"This perfume, is amazing and it smells awesome. It lasts a long time and lingers. This perfume gets 5 thumbs up."