Dolce & Gabbana
Light Blue Dreaming in Portofino
Get a 30-day supply of Light Blue Dreaming in Portofino
for
$
14.95
Notify me once this scent is available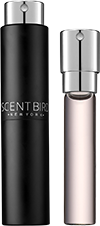 0.27 oz subscription

0.27 oz a la carte
3.3 oz bottle
Share and earn free perfume
Notes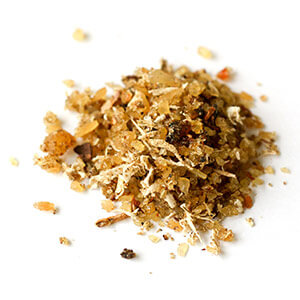 Description
Go on a sensual journey through dream locations of the Mediterranean. Named for the picturesque fishing village and resort of the rich and famous on the Italian Riviera, this spellbinding fragrance, Dreaming in Portofino, bursts with an utter feeling of summer, precious pastimes, and true delight. Notes of sweet litchi and musky ambrette seed join with rich floral tones of soft iris and exhilarating osmanthus, bringing to mind summers filled of relaxing getaways and vivacious voyages.
You may also like
Light Blue Dreaming in Portofino by Dolce & Gabbana Reviews
05/20/2017
Smell is too strong and flowery. Not my favorite scent.
05/19/2017
This scent reminded me of being on the ocean in the summertime. It has a sexy, yet light impression. This is something that I would definately purchase the full size of. It is out of stock on this website but I am going to find it at one of my favorite retail chains. Love testing perfumes before making such a big purchase. Thanks Scentbird♡
05/19/2017
I am in love!! This is a soft and slightly sassy scent. I love how understated and clean it is!
05/15/2017
I wanted to try something hat would normally never buy. I like the top notes but then it gets a little old lady for me.. it seems to work well with my natural oils so it's not stinky.. but I don't think I'll be buying full size anytime soon.
05/15/2017
Loved the smell of this perfume
05/15/2017
It smells wonderful. My husband can't keep his hands to himself whenever I wear it. I highly recommend it to all women!
05/15/2017
Has too much of a baby powder scent for me.
05/15/2017
I haven't got my light Blue Dreaming in Portofino by Dolce& Gabbana for May yet but i know it smells good.
05/15/2017
I like the scent. Sweet but has a hint of a powdery smell to it. It lasts all day tho
05/12/2017
Love this one light scent great for everyday!!
05/05/2017
Very pretty floral scent.. Not a perfume you should overly spray or it will be to much.. Very girly scent...
05/03/2017
Absolutely love this scent! It's so light and fresh. One of my new favorites.
05/02/2017
I have always loved this scent, it is a go-to, love the update on it!
05/01/2017
I love how light it is. A touch o romance for sure.
03/07/2017
Lovely floral/fresh fragrance. I feel it doesn't last all day though, but definitely a favorite.
03/05/2017
It's smells good. Very clean.
03/05/2017
Not my favorite but I like it. It is a tad but too sweet for my liking.
03/05/2017
Very light and fresh!
03/02/2017
Very light and airy
03/02/2017
Love this fragrance!
03/01/2017
I like it a lot! Light and airy. I'm looking forward to trying the other D&G Light Blue collection
02/17/2017
Love this perfume!! On my top 10 list of favorites.
02/04/2017
Love this perfume .. it's a clean sweet smell
02/04/2017
Love the scent
02/03/2017
Love this fragrance. Smells so good.
02/01/2017
it was too flowery for me
01/31/2017
I loveeee this scent light fresh and long lasting.
01/31/2017
loved this perfume..
01/01/2017
Very soft and light love it
12/16/2016
Very fresh and light. Totally the kind of scent I am taking with me for my Mexico vacation! I also have the D&G Light Blue Sunset in Solina, looking forward to completing the light blue collection! While the sunset one is more spicy and rich, this one is light, airy and floral.
12/02/2016
Beautiful floral scent!
11/07/2016
I prefer the Original Light Blue. This one was a weird mix of powdery and floral
11/05/2016
Loved it!!!!!!
11/04/2016
Nice clean scent.
11/01/2016
Love the scent. Very nice and not overpowering for office.
10/01/2016
Its ok. Its very strong at first. It reminds me of something an older woman would wear. Not inlove with it. But i have worn it a few times.
10/01/2016
I love this perfume. It smells so good and it lasts along time.
09/21/2016
Really like this one very crisp and not to sweet
09/20/2016
I was drawn in by the freshness of this scent. Not quite light and certainly long-lasting, this perfume's floral notes made it perfect for summer days and nights!! It's a clean and fresh scent that I come back to again and again.
09/05/2016
I've purchased light blue, via a store purchase, so I knew what it should have smelled like, and it didn't smell like light blue. Then I realized it was light blue dreaming in portofino and thought maybe it was ok. I'm waiting for my pick for next month, because I'm starting to think all of the perfumes I've gotten smell the same...so, I'm getting concerned. Next month will be my determination.
09/02/2016
I feel like it smelt too strong.
09/02/2016
I loved this scent. It was very intriguing and i received several compliments on it
08/20/2016
It was ok. It didnt have a unique smell so I felt like I had smelled so many like it before. Would not purchase it,
08/06/2016
I really enjoyed this scent. My only complaint is that it does not stay with you. It wears off quickly.
08/05/2016
Loved it would def buy!
08/01/2016
Didnt care for it as much as original Light Blue, but its still a decent scent.
08/01/2016
It's such a nice and refreshing scent. I thought it was gonna be very much like the original Light Blue which I love, but that one smells more sophisticated, whereas this one is more of a pure and clean smell.
07/31/2016
This is so fresh and clean and last a long time! I luv it!
07/30/2016
Smells amazing
07/29/2016
I really love how light & fresh this scent is.
07/28/2016
This smells amazing. Soft and sexy for the summer!
07/26/2016
This one smells pretty good. Not as good as the Escape to Panarea though. It's very light. More floral than any of the other Light Blues that I've smelled. Doesn't last long at all.
07/06/2016
Of all the scents I have ordered, this one is my favorite! I love the scent and think it's ideal for summertime.
07/05/2016
Love, love love!! I get tons of compliments on this one.
07/05/2016
Liked it but not in love
07/05/2016
Four stars because it doesn't last long at all :( It's a very lovely scent, I just wish it lasted longer
07/02/2016
I am obsessed with this scent! I get lots of compliments on it and I will say the scent lasts all day!
07/01/2016
It's ok, not a big fan doesn't last
07/01/2016
My Scent Bird subscription arrived empty this month!!! I emailed customer service but have not received a response. I sent a DM on Instagram and I was told they would let customer service know, but I still have no resolution to this issue. I need to receive the perfume in order to review it!
07/01/2016
NEVER received it, and they ask me to review it. Seriously
07/01/2016
Love this scent! It's light and airy with some citrus and floral notes. It's the perfect scent for summer. I have noticed I need to reapply about half way through the day though, which is upsetting. As far as everyone else is saying, I don't think this is an old lady/mature scent. I'm nearing 30 and love it!
07/01/2016
Love it...it's soft and clean perfect for daily use.
06/23/2016
This scent is not at all for me. My mother thinks it smells wonderful so I think I will give it to her.
06/11/2016
Ok, gave this one another shot. Wouldn't let me edit my last post sorry guys, here goes (again)! It still reminds me slightly of a dog shampoo for some reason... but it definitely is very fresh smelling! Lol!The reason I thought it smelled so "mature" I think is because I sprayed it on a clothing item that already had another scent on it from lotion, and the smells mixed badly. I would imagine you might like this if you like Adidas for Women, and are looking for something aquatic and sporty but a little softer. Still not for me though- I tend to lean more towards juicy, fruity, floral. But not bad! If you like the original light blue you'll probably love this.
06/10/2016
Ok, did I get a different perfume than everyone else? This smells WAY too mature for me (can't picture it on anyone under 65) and although it smells "decent" when first sprayed (in a very much more mature lady way) it fades to a smell that reminds me of... how do I say this.. the vet's office? Like flea shampoo for dogs. Ew. Hated every second of it and unfortunately for me, it DOES have staying power.
06/04/2016
Was so pleasantly surprised when the original citrusy scent turned into a wonderful sweet powdery scent. Love it and it lasts a really long time. My kind of scent.
06/03/2016
Fabulous! I'm in love with this scent and will be buying the bottle. Perfect for summer.
06/03/2016
When I first tried Light Blue years ago I was a diehard Dolce & Gabbana pour Femme with the red cap I preferred the latter but I really love this Light Blue Dreaming of Portofino for spring and summer into fall months
06/03/2016
The smell is wonderful but cannot smell it after spraying. It has no longevity even in hair or on clothes.
06/03/2016
Perfect for daytime use. Scent is more subtle than the original Light Blue.
06/03/2016
This is one of my new favorites! It's subtle but the scent lasts! I love it :)
06/02/2016
So lovely for the warm weather
06/02/2016
Love this scent! It's been one of my favorites for a while!
06/02/2016
I absolutely love this scent!!
06/02/2016
Very light floral scent
06/02/2016
I love love love this scent...Everything about it. This a year round scent that is good anywhere you go. This will now be my all time "go to" scent. Simply in love!
06/01/2016
Loved it!! Smells wonderfull!
05/27/2016
Strong initially, almost somewhat masculine/cologne like. Give it a few minutes and it settles to a fresh scent with depth. I really enjoy the scent but it does not last on my skin, two hours later I need to sniff close to the wrist to smell it. Four hours later I could apply a different perfume. I have yet to spray it on clothing and test its lasting, though I prefer to spray on before dressing.
05/23/2016
This is a refreshingly light and powdery scent, prefect for summer.
05/19/2016
Beautiful light powdery soft scent 2 spritz is just enough. Great for everyday or special occasions. Love wearing this scent for spring or summer.
05/07/2016
I love this scent. It's light and makes me smile
05/06/2016
I love this scent!
05/05/2016
I liked this however it wasn't what I expected a little to musky for me not the fresh sent I expected
05/01/2016
Smells nice, but I prefer the original Light Blue.
04/29/2016
This one is a heavier smelling fragrance it's good for cold fall days that smells very lovely
04/27/2016
I love this! I thought it was too strong at first but it dried down to a beautiful, clean scent. Will definitely be purchasing.
04/26/2016
This fragrance is growing on me. The first time I tried it, I thought I had made a mistake, but the more I wear it the more I like it...
04/23/2016
I love this fragrance! When first sprayed it on, it had a sharp and strong scent but once it dries down, it's really amazing! This will be a full size purchase. Clean, fresh, and feminine. Even my husband complimented this nice fragrance.
04/14/2016
Love this! So floral and fruity, yet delicate. The longer it's on my skin, the better it smells!
04/05/2016
Smells amazing. Lots of compliments. Doesn't last as long as I'd like but I find all dolce and Gabbana perfumes are like that.
04/04/2016
This perfume was a like. Great to wear in daytime for a light exotic fragrance
04/03/2016
smells good...
03/31/2016
Very nice but not as crisp and clean as the original Light Blue.
03/30/2016
I never was attracted to D&G. However, this is a breath of fresh air with some heavy notes.
03/30/2016
Absolutely love this scent...one of my all time faves!
03/30/2016
I loved this, I might purchase the full size bottle.
03/30/2016
Very good and sexy grown woman scent
03/30/2016
Got a few compliments, but took a while to grow on me. Learning florals may not be my thing, but it does seem to match my body chemistry well!
03/30/2016
Love this fragrance.
03/29/2016
Smells amazing. I love it!
03/29/2016
Smells amazing!! Love it!!!
03/29/2016
this is your pick if you want a fresh and clean scent
03/29/2016
Totally obsessed! Classic
03/29/2016
It is a light and wonderful scent. I really enjoy it.
03/29/2016
Smells amazing! Light scent and not heavy! Perfect for spring!
03/29/2016
It doesn't smell exactly like the scent I purchaed in the store. I was a little disappointed..
03/16/2016
Def a staple perfume...never can go wrong with this
03/11/2016
Not my favorite. I was a little disappointed when I received this one. I was ready to love it like I love the entire Lightblue line. This was my least favorite. I found it overpowering. Maybe a little to floral for me. Everyone loves the way it smells on me and I get compliments constantly. I wear it because I purchased a bottle before I smelled thinking I would love it. I refuse to waste it.
03/10/2016
Absolutely loved it !!! The scent lasted which is always important to me and it smell fresh clean lite thanks
03/06/2016
This smells amazing!
03/03/2016
I like this scent. The best way I can describe it is fresh. But it is a bit too "perfumey" for my taste. Also doesn't last as long as I would like it to.
02/29/2016
This was ok. I really like Light Blue so thought I would try this. I was dissapointed though as this is far too floral for me. You lose the lovely clean scent that Light Blue has.
02/25/2016
It was ok, but too floral for my liking.
02/21/2016
I love this, so many people are wearing the original 'light blue', so I like that it is very similar, but has it's own uniqueness.
02/17/2016
Fresh...clean...and breezy...love it!
02/12/2016
I love it. It is a little strong going on, but mellows out.
02/07/2016
One of my favorites. I've purchased before, but it had been a little while since I'd wornever it. I also purchased the original Light Blue and love it as well! This one is a bit more sophisticated and not as poplar, so less likely to run into someone else wearing it.
02/05/2016
I love the scent.
02/02/2016
I love this scent. It is my favorite
02/02/2016
I loved this scent. It was perfect for me
01/31/2016
Smelled nice, just wasn't perfect for me
01/25/2016
Wow, this fragrance is stunning! I am very sensitive to perfumes bc of migraines but this one is just perfect. It smells clean and sexy. It's somewhat masculine but at the same time extremely feminine. I wore it out on a friday night and literally had several guys pull me aside and tell me how amazing I smelled. I have been wearing it everyday. I just absolutely love it and I am extremely picky. This isn't something I could have imagined myself picking off a shelf, but I am definitely glad scentbird recommended it. I feel the need to stock pile several bottles of it.
01/07/2016
Fresh, clean scent. Not a lot of staying power
01/01/2016
Love it. Not heavy, nice and soft and very feminine!
12/31/2015
While it smells wonderful in the bottle, it doesn't smell as good on me sadly
12/30/2015
Great!!! Husband loves this scent.
12/29/2015
This is a beautiful, light, clean, slightly floral fragrance. I love it.
12/20/2015
This perfume smell didn't last long would prefer the original LightBlue!!!
12/18/2015
It's a very nice clean fresh feminine scent with a hint of musk. It can be an everyday perfume.
12/16/2015
I have never tried the original Light Blue on myself because I never liked the smell from the Testers in store and, therefore, I was hesitant to try any variation on this line, but I'm glad I did. This is a phenomenal scent! My first thought was fruity yet clean and fresh. It opens with the sweet litchi and warm ambrette seed scent. From there it transitions to the floral heart, but maintains a warm sweetness with the musk and amber end notes. I do also notice patchouli in this, which gives it a spice that I personally like, but I know some people hate. I loved this variation so much that I have decided to give the original Light Blue a go as well as buy a full-sized bottle of this version.
12/08/2015
Wouldn't get again
12/07/2015
Smells amazing!!
12/02/2015
It smells very strong when first sprayed, then gets softer as its on for a while. Didn't really like the way it smelt after on for a few hours.
12/02/2015
Clean every day sent
11/30/2015
This is an amazingly light and fresh scent. My best friend wore it for her wedding and I have recently gotten a free sample of it from Sephora. It's heavenly!
11/24/2015
This smell so beautiful light and clean I love it
11/19/2015
Too musky for me!!
11/16/2015
Light and crisp. I liked this scent a lot and it lasted for quite a while!
11/06/2015
love this perfume! It smells so fresh and light
11/01/2015
light and long-lasting
10/30/2015
LOVE THIS ONE!!!
10/30/2015
Amazing! Everyone loves light blue for the musky, clean and strong scent that it is known for. Never dissapoints. Good to have a small 30 day supply so I can bring it with me everywhere.
10/29/2015
Yall know I love this!!!
10/29/2015
Great scent! I little heavier than the D&G Light Blue, but very nice. Good for going out in the evening.
10/27/2015
It smells nice, but only in minute quantities. If I use a full 'squirt' I can barely breathe. It's a bit too overpowering for me.
10/21/2015
Really gorgeous scent. Not too much. Very light and clean smelling. I would love to get this full bottle!!!
10/15/2015
Love is scent so far it's one of my favorites! Clean and fresh not so over powering. I will purchase the big bottle. Very happy with this perfume.
10/07/2015
Like the smell but doesnt last
10/05/2015
I wasn't a huge fan of this. I know what Light Blue smells like and I thought it would have that fresh feel to it. I like it, but it's not quite what I was expecting. It's a bit more like Flowerbomb or Chance.
10/04/2015
Smells very light and fresh, but not too overpowering. One of my favorites.
10/04/2015
So good, has a sweeter smell than the original.
10/02/2015
Smells pretty typical, nothing exciting. It's good, but not innovative.
09/30/2015
Subtle soft and feminine. A great everyday perfume.
09/30/2015
Smells Great!! The bottles are so small though, it doesn't last long.
09/30/2015
Not a fan; did not like the smell - I think I will just stick to Dolce & Gabbana Light Blue.
09/29/2015
I really love this smell. Not too strong, really beautiful. Stayed on most of the day. I really like this!!!
09/26/2015
Very light scent I will purchase the big bottle.
09/09/2015
I am so glad (YIPPIE) I found Scentbird so I could try this before I "married" the big bottle. I find this scent to smell chemical-ly if that's a word. Not really "fresh" like straight from a shower but artificial. Hopefully I have a better "date" in the mail.
09/08/2015
It was a very light and fresh scent. Perfect for Spring, not very strong at all. A very faint smell.
09/05/2015
love love love!
09/05/2015
I spray this daily. A lovely summer scent.
09/02/2015
Smells sweet and lasts all day
09/01/2015
Loved. Very nice scent. Didn't last long though.
08/29/2015
I thought it would be better,its not bad but its similar to flowerbomb to me and that's the scent I got last month.
08/29/2015
I really liked this one! It is soft, floral, but not too sweet.
08/29/2015
it is okay, but it falls very short of being anything like Light Blue. I won't be buying any of this scent in the future.
08/21/2015
A bit too green and flowery but when paired with original light blue it mellows out.
08/03/2015
A fresh scent, reminds me of summer. Light, airy and pleasant.
05/27/2015
It's very soft and clean. You can wear it casually but you will need to spray on later on in the day if needed. It's definitely a must have for your collection.
02/24/2015
"I love this perfume. As a fan of Light Blue I was expecting something similar, but this isn't Light Blue at all. To me, this is the warmup to Light Blue. The scent you use as you shed the winter fur and get ready to embrace the sun. The scent is light and fresh but no hint of citrus in sight. So why 3 stars? The duration for this perfume isn't all that great and neither is the sillage. It sits quite close the skin, making it a great work scent for those who don't want to offend sensitive noses. As for duration, about two hours later I was searching my wrist for a whiff of this lovely scent to no avail."