Dolce & Gabbana
Dolce Floral Drops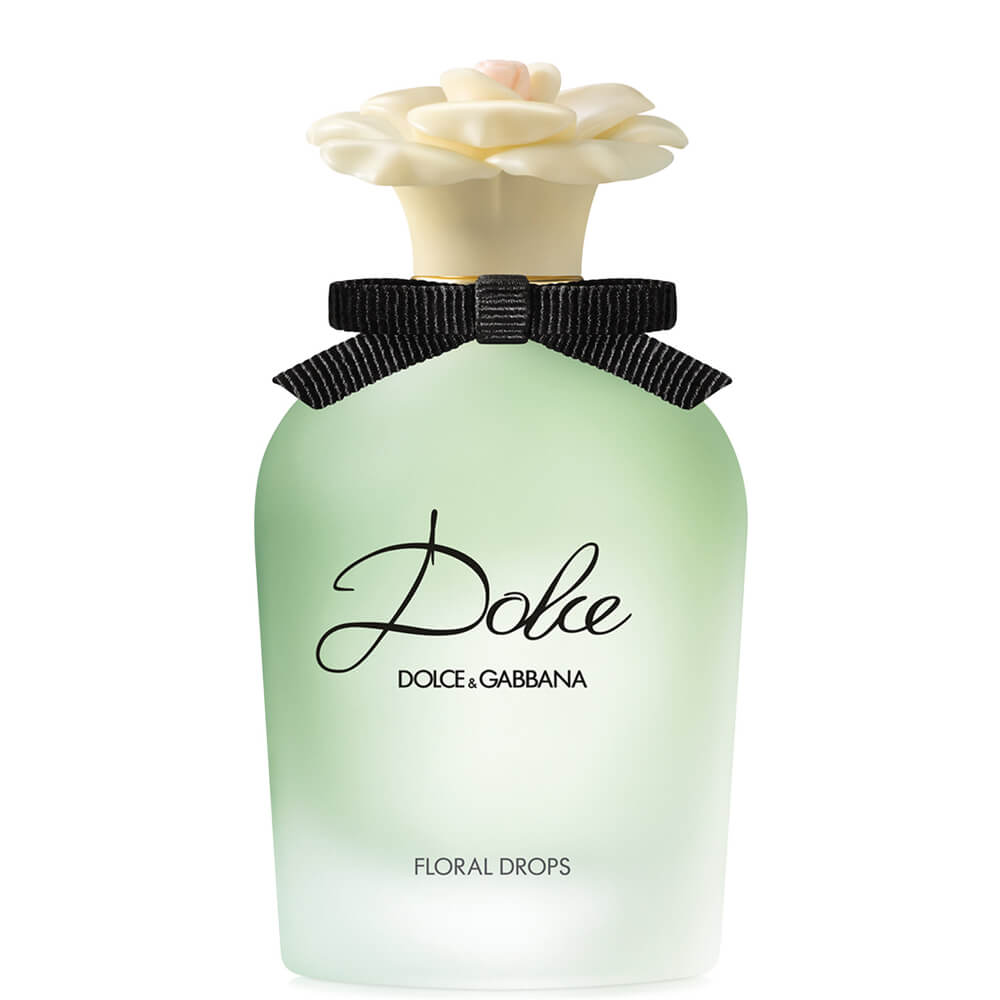 Get a 30-day supply of Dolce Floral Drops
for
$
14.95
Notify me once this scent is available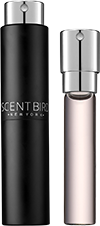 0.27 oz subscription

0.27 oz a la carte
Share and earn free perfume
Notes





Description
Neroli and papaya sparkle with a honeyed brightness over scudding clouds of white amaryllis, white daffodil, and whitewater lily petals. The dry down of smooth cashmeran, bright musk, and sweet sandalwood creates a warm halo around the fluffed floral notes.
You may also like
Dolce Floral Drops description
Dolce & Gabbana's Floral Drops is a scudding cloud of the softest white florals passing over a tropical waterfall of juicy, exotic citrus. Neroli and papaya start things off with a sparkling, honey-infused brightness that awakens your senses for the airy, demure florals in the heart.
White amaryllis, white daffodil, and white water lily all float through the middle of this perfume, leaving an airy trail of green, dewy coolness behind.
The heart is a stage whisper in Floral Drops. The subtle white flowers alight on the skin like slow, curious butterflies, so that the citrusy bounce of the top notes becomes the focus. Floral Drops would make a world-class meditation or "at the gym" scent – it's airy lightness is tuned for moments when your concentration should be on other things than how you smell.
The dry down of cashmeran, musk, and sandalwood allows a sharp, smooth, and dry feel to enter the picture behind the fluffed floral notes. -Floral Drops transforms into a polished, clean and sophisticated fragrance where texture is highlighted over scent. It's an office scent for a large, well-appointed office.
If you're looking for a perfume that's versatile enough to wear to the gym and on your way out, or a scent that can keep you company while you perform a morning meditation ritual, this is it. Floral Drops drops in, lingers like a soft, white cloud overhead, and then gently disappears like the steam from a sauna or the last murmured syllables of a sacred mantra.
Read more
Dolce Floral Drops by Dolce & Gabbana Reviews
12/14/2017
I absolutely love this perfume! I feel confident when I wear it, and it lasts all day without being overpowering.
12/04/2017
i was skeptical about this perfume but i absolutely loved it! I receive so many compliments on it as well.
12/02/2017
This was the best perfume I've ever had by far...which is saying A LOT!!!! Very light, fresh, and delicately feminine. I felt very confident and received several compliments while wearing this perfume must try and buy!!!!
11/30/2017
This is so pretty. Clean and crisp, a little sweet. I love it! One of my new favorites and definitely one I will buy in full size.
11/29/2017
A little too old lady for me. But other ppl complemented it.
11/29/2017
A little to floral for my taste.
11/29/2017
It smells nothing like Dolce, by Dolce & Gabbana. I gave it to my niece. I have since ended my subscription. Aside from there not being a true variety of popular fragrances to select from.
11/23/2017
Very light scent. Smells good but no one else can smell it. I've had it for 2 days and have used half of the perfume already. I just can't smell it.
11/22/2017
Two thumbs up. I get a lot of complements when I wear this scent.
11/18/2017
Smells amazing(:
11/11/2017
The fragrance is great! But doesn't last. I didn't recieve any comments on the event either, which is generally how I decide if it's a keeper or not.
11/11/2017
A-MA-ZINGGGGG!! This smell is the perfect soft but sexy smell with out being too over powering like other sensual perfumes
11/08/2017
I like this one, but it's not my favorite. I'm usually into floral scents but this one is a tad too floral. There's nothing else too it. Smells flirty though.
11/08/2017
I've always wanted to try this perfume but I held back for fear of not liking it and having spent the money on it, even the travel size ones are a little pricey but thanks to Scentbird I got to try it first at a great price and I LOVED it. The scent is light and floral just like it says Floral drops.
11/06/2017
Love this light smell, a very tender scent.
11/03/2017
This was my first scent from Scentbird and I have to say I love it!!!! When so first sprayed it I thought it might be a little to strong for my taste but it dries down nicely to a softer floral scent.
10/28/2017
Received my 1st shipment today! I la-la loooove it (so does the hubs)!! I was a lil worried because a few people commented that this was a scent for young adults. Well, its just perfect for me at age 42.. 💃🏽💃🏽💃🏽
10/15/2017
This is my first scent and i am in love!! I get a few makeup boxes each month and this is such a great change of pace, I love the whole idea and i have told all my friends about it.. As for the scent itself, I love it.. It is such a delicate floral smell that lasts, perfect for me as i don't like anything to heavy.. I have got a ton of complements. Cannot wait for my next one!!!!
10/03/2017
I love this perfume. It's got a sweet, subtle, fresh scent that's not over powering.
10/02/2017
I love this perfume! Very bright and fresh. I've received a ton of compliments when I wear it and it makes me feel so pretty!
10/02/2017
I LOVED this perfume and I can be picky. Everywhere I went I received compliments about it. Clean, floral sent that I could wear at work or for a night out. I plan to buy this soon.
09/27/2017
First time subscription,this was my first choice.loved the scent,very feminine and flowering..long wearing cant wait for the next scent.
09/06/2017
Received this as my first fragrance yesterday ❤️ I love the smell and there is so much perfume in the bottle. So glad I started this subscription service really excited for next months fragrance😊
09/01/2017
It smells really fresh. Perfect for a young adult scent.
08/12/2017
When you first spray it, it's strong. But it softens over time.
08/11/2017
Really did not like the smell it was to strong but gave it to my 22 year old daughter she likes it a lot
08/05/2017
Love this perfume!
08/04/2017
I love the smell.. rush del was great .. Thank you
08/04/2017
I like this perfume but not an an everyday use. It starts out strong and then it blends in.
08/04/2017
I liked this one this month. However not something I can wear on a daily basis.
07/28/2017
Amazing!!!! I love ittt so much
07/09/2017
This is my new favorite scent!! I received it about a month ago and already purchased the full size bottle! It has a sweet powdery floral smell that can be worn everyday, anywhere, dressed down or dressed up. It makes me feel so beautiful!
07/09/2017
I really love how light and sexy this scent is. It's perfect for the office, going on a date, or when you want to feel super glam. You'd only need to spray it once unless you'd want people to smell you before you walk into the room. When this scent start to wear off it still leave the perfect amount of linger. I do wish it'd last a little longer but it does last long enough to match how warm you are.
07/09/2017
I absolutely love this one! It's very floral and light and sexy! Great for summer and for going out and lasts a long time. I will be buying a full size bottle of this one!
07/01/2017
Very pleasant smell clean ..
06/22/2017
This is one my favorite perfumes. I had a bottle last year and it ran out a few months ago and i missed it so much that i picked it for my scent this month because i knew i would love it. its def an aquatic floral perfume however it smells like nothing i have smelled before. a very different unique scent. Ahhh i simply love it. The original version of this scent is simply called Dolce and it comes it a clear container. This one comes in a frosted glass and its called Dolce floral drops it is the same but its stronger and it last longer. i loved the original but it didn't last long so when they came out with this one you can imagine how excited i was and i immediately went and bought it. its very feminine, very floral, fresh, aquatic lol its hard to explain a scent but it's amazing. Try it. If you love floral perfumes and aquatic perfumes and fresh scent then you will love this, if you don't love those things then don't get it cause you will hate it. Just saying. i would give this 100 stars if i could but i guess 5 will suffice. :) <3
06/21/2017
This scent is amazing! It's one of my new favorite fragrances. I am really picky with scents because not a lot of them smell good on me. I took a risk and decided to try this one after I read the description. I was hoping it would smell as the description said and it did. I highly recommend this perfume.
06/20/2017
I did not like this one. Don"t get me wrong the smell is beautiful but it just didn't last long at all on me. If you like a light and soft scent this one is for you.
06/12/2017
I absolutely LOVE this scent! I get so many compliments whenever I wear it. I've even gotten caught in this summer heat (which can make anyone feel a little sweaty and not so fresh) and received compliments. love love love!
06/10/2017
Very smooth delicate smell I love it the only bad thing is it only last about 2-3hrs
06/08/2017
I LOVE this fragrance! It is one of my new favorites. It has a very feminine powdery-floral scent. The smell doesn't seem to last long though. Seems to be the kind of perfume you have to keep reapplying.
06/02/2017
Nice prominent floral scent.
06/02/2017
Beautiful scent.
06/02/2017
This fragrance is beautiful. Floral and soft and it stays with you wherever you go. Just a small amount goes along way. Love it.❤❤❤❤❤
06/02/2017
This perfume is amazing. Light Blue 2.0 if you ask me. So feminine and clean. First perfume out of my 7 Scentbird's that my BF says "mmm you got a new perfume?!" 🔥 I will be buying a big bottle. Put this in your queue!!
06/02/2017
Loved the perfume. Had it before so I enjoy the scent. I lil on the stronger side but that just proved the bottle will last longer.
06/02/2017
But they can this smells so clean fresh in incredible.
06/01/2017
Absolutely love this scent! I'll be ordering again!
05/31/2017
Very fresh floral scent. Great for a day in the office. Smells classy. Not my preference but definitely a very pleasant smell.
05/26/2017
Floral and sweet. Good scent for every day at the office
05/23/2017
I love floral scents, but this smells a bit "old lady" to me. Not a long lasting scent either
05/14/2017
Enjoyed this on nice floral not to strong great for everyday
05/14/2017
I love the scent of this perfume, it made me smell like a garden in paris. I absolutely love it.
05/11/2017
A little too floral for me. Use sparingly, can be a bit overwhelming. I am glad I decided to try it though!
05/07/2017
I almost bought this perfume, but the saleswoman would not spray it on me, only gave me a spray on a card. I am so glad I was introduced to scentbird and this was the first one I got. It smelled great at first and lasted all day. But as the day went on, I felt like I was wearing my grandmother's perfume. I will wear it occasionally but I'm so glad I did not spend $90 on a large bottle.
05/03/2017
A very fresh floral, exactly what I was looking for to wear this spring.
05/01/2017
Starts out with a musky scent, but after it sets youre left with a crisp floral scent for the rest of the day
03/07/2017
sweet, spring smell
03/06/2017
Love this scent,,, last pretty much all day.
03/06/2017
Love the smell!
03/05/2017
Loved it 😍 Became my favorite
03/05/2017
Very soft fragrance
03/03/2017
Love this perfume!!
02/06/2017
I don't like this scent.
02/05/2017
Didn't like the smell at all
02/04/2017
Way too strong
02/03/2017
This perfume is light and airy. Not too strong but a pretty scent.
02/01/2017
I loved it. very soft yet sweet and sensual
02/01/2017
Great fragrance. Fades really fast.
01/31/2017
My wife loved this. it smelled real good on her.
01/31/2017
Love this scent. Not over powering.
01/29/2017
It's a beautiful elegant scent. I'm 25 but it just seems maybe for older women but I do like it.
01/14/2017
This has a light floral scent. I really like, however it didn't last long on me.
01/08/2017
Not my favorite scent. It's very sweet, but still smells like a more mature lady's scent.
01/01/2017
Amazing!!!!!!!!!!!
01/01/2017
Dolce Floral Drops is clean, fresh and floral. I smells like you are in a flower garden or a field of flowers. You don't feel over powered by just one flower. The second you smell it, you stop, and immediately want to find out where it's coming from! Love it!
12/31/2016
This is a light floral scent which is truly lovely. I wish it lasted longer on my skin but I truly adore the fragrance.
12/31/2016
Doesn't last tooo long on me but the smell is nice...God for an every day type thing. It's not an obnoxious scent.
12/30/2016
I totally love this fragrance. One of my new favorites!
12/25/2016
This scent does not last.
12/05/2016
I'm in love with this perfume and that's saying a lot me being a perfume junkie. If had to wear just this perfume forever, that would be fine with me.
12/02/2016
Light and floral love this scent
12/01/2016
Not my favorite
11/30/2016
Doesn't last long
11/30/2016
It's just ok. Definitely don't love it.
11/22/2016
My favorite perfume!!!
11/12/2016
I love it! Smell very clean and fresh not overwhelming with the floral scent.
11/08/2016
Very floral scent that grows on you as you wear it.
11/05/2016
Love this scent!
11/02/2016
Great scent. Light and airy while still having enough of a "smell" if that makes sense!
10/26/2016
Dolce & Gabbana Dolce Floral Drops - Goes on strong, smells flowery and clean but the scent does not last at all. Within a couple of hours the scent has worn off.
10/10/2016
This does not smell like Dolce Floral Drops at all.
10/07/2016
Love this!!! All my friends continue to ask about it!
10/03/2016
Very nice! Doesn't linger as much as I would like, but it smells great!
10/01/2016
It's not bad... very powdery and floral.
10/01/2016
The initial smell from the container is fresh spring air after a rain. It's beautiful. But for some reason the second I spray it on, the main thing I smell is floral powder. And then after a while turns sweet on my skin. It's a nice scent just wish it smelled exactly like it does in the container on me.
09/08/2016
This is a very mature scent. My mother is in her early 40's and LOVES THIS PERFUME. I cannot put my finger on why i am not drawn to Floral Drops, maybe because it is not as fruity and floral, but at least someone i know is able to enjoy it.
09/04/2016
Smell is amazing. Only drawback is that the scent does not last long!
09/02/2016
This perfume smells amazing!!! Its very light and clean!!! It isnt super heavy so you can wear it without choking people un the elevator ! I love it!
09/02/2016
I'm sure it smells beautiful, but mine won't spray. Have to try and see if I can get it to spray somehow.
08/29/2016
Floral, but not to much. Nice balance.
08/26/2016
Did not meet my expectation. Just okay and scent did not last long.
08/20/2016
Love, love, love this perfume!
08/17/2016
Very simple and fresh sent, love it!
08/16/2016
Great scent! Very impressed. Simple scent that goes with anything.
07/31/2016
Smells delicious! Youthful and mature at the same time. Lots of fruity notes.
07/30/2016
This is a beautiful fragrance. It just doesnt last all day!
07/30/2016
Love the scent. Wish it lasted longer is all...
07/23/2016
I loved this one so much! It's a light floral that lasts a while, isn't overly strong, and is very pleasant to get whiffs of throughout the day. It doesn't have the world's longevity though, which is the only bummer about it.
07/09/2016
Nice! I smelled this scent for the first time at a department store; it's been over 3 months since I smelled it but I've thought about it often. This is a scent that will linger and have people asking, "Ehat are you wearing?" I'm enjoying it!
07/07/2016
Lovely Spring/Summer Scent,sweet and floral!
07/04/2016
Nice fresh floral smell. I didn't think that the scent lasted long.
07/03/2016
If you tend to like sweeter fragrances like I do, this one is better than the D&G that looks similar. I have them both now because I couldn't remember which one I preferred at a store months ago. Not too heavy. Lasts a good while.
07/02/2016
I wanted to like this scent but unfortunately, I simply couldn't. While the opening scent was nice, the dry down fragrance wasn't pleasing to me. This one was a disappointment.
07/01/2016
The scent is ok. It reminded me of something you get from the grocery store check out. The scent faded fast.
06/29/2016
I was really excited to try it but I was let down. It's not the type of scent I like. I'm hoping the scent will grow to make me love it. Overall it's not a bad smell it's just not me.
06/29/2016
it's a nice smell and lasts a long time but it has a slight old lady smell.
06/29/2016
I just got this today..I'm in love..light and airy scent!!
06/27/2016
I love love love this one!
06/16/2016
Deserved better rating than I first gave.
06/16/2016
Very nice, light for summer. Received many compliments from men.
06/07/2016
Perfect for the summer. Light but seductive!
06/06/2016
Very light fragrance, but pleasant. May have to reapply throughout the day, but I love the smell too much for that to become an issue :)
06/05/2016
love it, so light and clean.
06/05/2016
Love it smells so good and last a long time.
06/02/2016
Love the smell, it's mature scent but not old lady scent, floral but not overly floral a must try!!!
06/02/2016
not bad! kind of heavy for a summer scent but I still loved it!
05/29/2016
I love it!! Soft and beautiful
05/22/2016
Me gusta cuando recién me lo pongo,huele algo frutal y dulce pero cuando esta seco huele un poco a viejita. I like this scent but when it dries smell like oldy woman.
05/03/2016
Super in love with this scent it reminds me of a nice summer day. I'm going out on Saturday I can't wait to wear it then 😘😍😘😍😘😍
05/02/2016
Loved this scent! Definitely a keeper. Nice and floral, and not overbearing!
04/29/2016
I really liked this perfume, however, it doesn't seem to last on me all day. It was similar to other floral perfumes in the beginning to me, though a little on the softer side, which I appreciated. I actually prefer this perfume, and would have given a 5 if it lasted. But every perfume is different on every person, so for others it may last all day. On me it is a nice floral fragrance with a citrus undertone, so its not overwhelmingly sweet after it settles in. I would recommend you try this if you like floral scents.
04/18/2016
I liked this one but I didn't love it. For me, it had much more citrus than I was expecting. It lasts a decent amount of time which is nice.
04/14/2016
I love this perfume. It's April! and this is such a perfect everyday springtime scent. It's fresh and floral, it only lasts a few hours on ME, but that's because it's an EDT, and TBH that's good wear time and it lasts longer than a couple other EDT perfumes i own. Everyone has different body chemistry and how scents work for them throughout the day. They may not smell EXACTLY the same on everyone, but i love how this wears on me. Love the scentbird packaging for an easy addition to my purse to allow any quick touchups when i'm on the go.
04/07/2016
I love Floral Drops- it has a crisp, almost apple opening with a floral heart. My biggest gripe is that it does not last long at ALL. On me (both my skin and clothing) it disappears within an hour. Perhaps this is because it is a lighter eau de toilette? I wish it had greater longevity, because the scent really is gorgeous!
04/06/2016
Dolce Floral Drops is a very crisp, clean, floral scent. Very pleasant if your looking for a non-musky floral perfume. Careful not to over do it w/ this scent because a little goes a long way.
03/31/2016
Not a fan...maybe it is just me... :-(
03/30/2016
Very sweet and long lasting
03/30/2016
Very strong scent but I got a ton of compliments on it. I would probably use more for date night and not everyday wear.
03/29/2016
Super girly scent. I love it!!! Does'nt last as long as i would like but i dont mind reaplying because it smells soooooo good!!!
03/29/2016
Strong floral scent, very strong! I thought I would like it but too flowery for my taste. Nice for an outdoorsy spring/summer event.
03/24/2016
I had been eyeing this perfume at a local store, and I am glad I was able to preview this scent before purchasing.. I am in love with this scent and would consider splurging and purchasing the full size bottle. I also love the after scent it leaves. I randomly smell it on my clothing throughout the day. It's perfect!
03/17/2016
I love this perfume. It smells better on my skin than in the bottle. A little strong, but in a good way. I'm in love with this scent. Pretty floral/fresh/aquatic. Not overly flowery, not powdery.
03/08/2016
I love the service... it's great idea...
03/04/2016
Meh...the boyfriend liked it and noticed that it was a new scent, but not one of my favorites. Kinda strong, but not extremely bad. There will be no need for a full bottle purchase on this one.
02/29/2016
Love! Light and floral.
02/12/2016
I own the full bottle of this scent and it pretty much done. Perfect everyday scent. It's a nice mix of fruity and floral. It last all day without the need to reapply every couple of hours. Definitely give it a try.