Dolce & Gabbana
Anthology La Temperance 14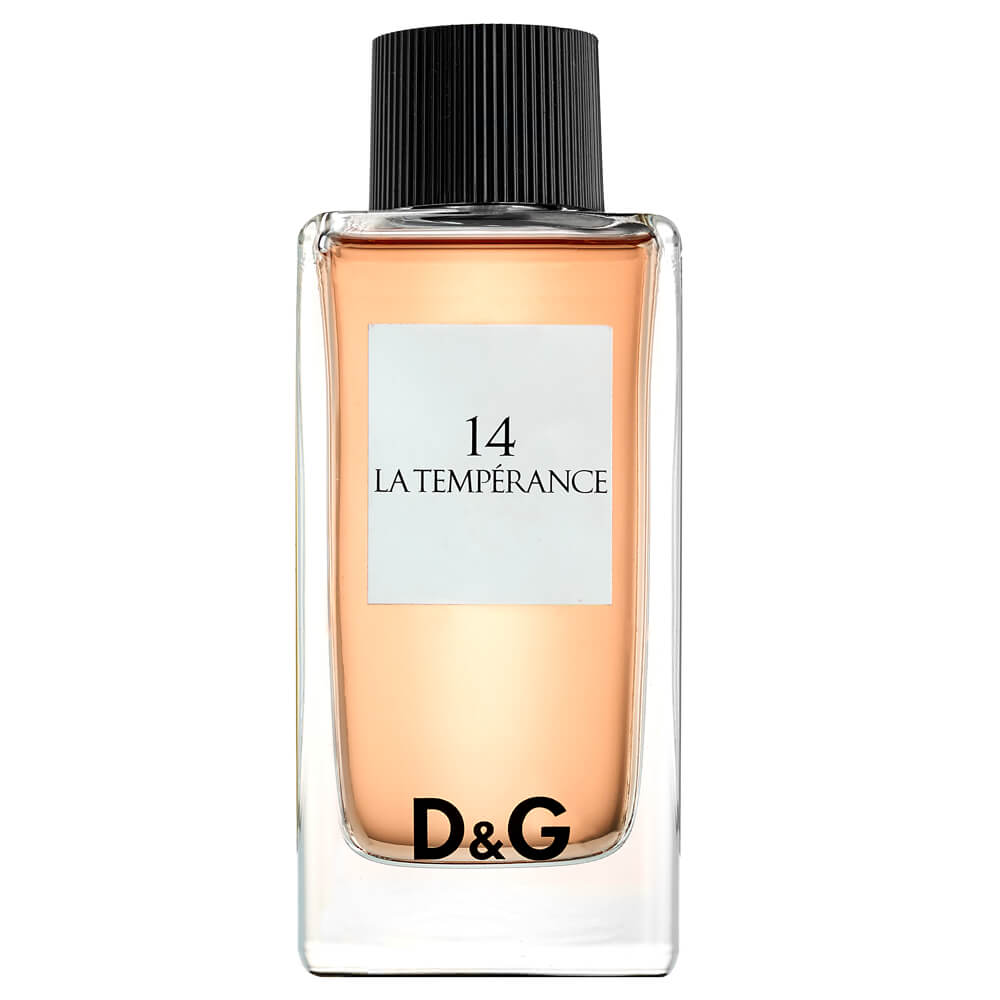 Get a 30-day supply of Anthology La Temperance 14
for
$
14.95
Notify me once this scent is available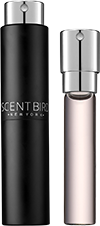 0.27 oz subscription

0.27 oz a la carte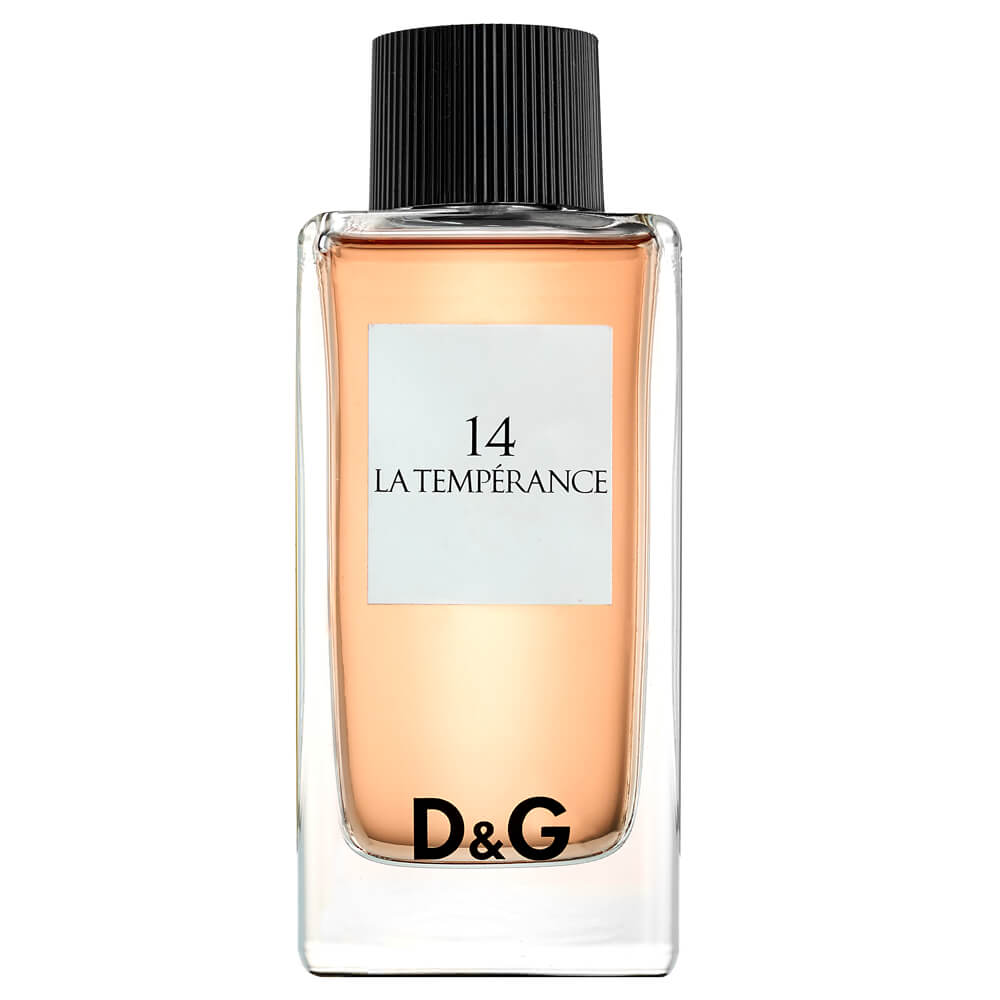 3.3 oz bottle
Share and earn free perfume
Notes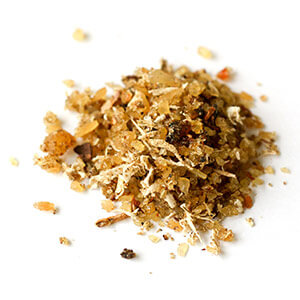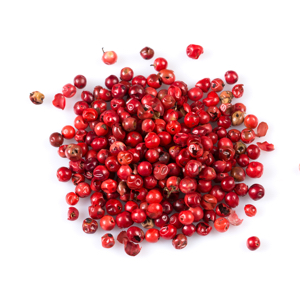 Description
La Temperance 14 is a deceptively simple scent created from only three notes: ambrette seed, iris, and musk. Each note adds a touch of its own perspective to the mix and the result is a resonant, calm, and enjoyable perfume, with a lifting, soaring quality when it reaches its peak.
You may also like
Anthology La Temperance 14 description
Fashion designers Dolce & Gabbana have released a collection known as the Anthology series, where each fragrance takes a Tarot card from the Major Arcana as its inspiration.
D&G La Temperance 14 is a deceptively simple scent created from only three notes: ambrette seed, iris, and musk. It is named after the Temperance card, the 14th in the deck. The Temperance card in Tarot describes a life in balance, where everyone in your life receives equal attention, and your addicting distractions are all under control.
And for a perfume whose inspiration is a balanced life, La Temperance is spot-on. The simple combination of notes works – there's nothing flashy happening in the scent, no ridiculous pyrotechnics, or fancy notes.
The ambrette seed, iris, and musk all share similar facets between them, with each note adding a touch of its own perspective to the mix and the result is a resonant, calm, and enjoyable perfume.
The ambrette seed top note starts things off with bright, engaging citrusy and musky facets that pop and crackle with a black peppery bite. This sharp tingle of an opening lasts for several energizing minutes before the soft cushion of rainy-day iris begins to make its presence known.
The iris note is an inspired follow-up to the ambrette seed's musky spice. It's powdery floral silhouette lowers the temperature and gives a velvety sheen to the perfume that the ambrette seed cannot. But the dusky edges of the iris match up wonderfully with the musky facet in the ambrette seed, so the transition from top to middle notes is subtle and smooth. Tonal differences are what makes La Temperance interesting and dynamic, rather than showy gourmand excess or hyper-bright citrus notes beaming out into space from the top. This is a subdued, confident, and sophisticated perfume that calls for a little more notice and appreciation.
The musk notes in the dry down mirrors the muskiness of the ambrette without its citrusy tartness. Here instead, the musk is firm and bright – a solid anchoring note for the rest of the composition. It's nuances of dry slate and minerality helps highlight the softer floral note of the iris, so the heart of La Temperance 14 has a lifting, soaring quality when it reaches its peak. The sillage is very soft, and close to the skin. La Temperance isn't a perfume to get attention with; that's your job. But it will definitely keep anyone's attention you want around you.
The subtle strength in this fragrance is fine for either a woman or a man to easily wear, and is ideal for neutral ensembles of black, grey, or khaki. However, it might also pair well with its tonal opposite from your wardrobe. So, think bright colors and contrasting textures with this, and let your perfume choice be an invisible thread that ties everything together perfectly.
Read more
Anthology La Temperance 14 by Dolce & Gabbana Reviews
11/28/2017
I like this perfume, its very simple and wearable, but it doesn't make me go "OH MAN I HAVE TO BUY THE FULL SIZED". It turned much sweeter on me than I expected throughout the day, and didn't seem to have much staying power as I felt the need to reapply.
11/28/2017
Love it... clean.. citrus hints..not overpowering a sweet aroma that lasts well
09/11/2017
Definately a nice smell but was not something I would wear. I have this to a family member and she seemed to enjoy it.
08/04/2017
I'm not sure if mine was "bruised" in shipping, or it's a bad bottling, or what. This smelled horrible. It smelled like a bottle of perfume my grandmother gave me as a child because it was no longer good and had lost its scent. All that remained was a sickly sweet, musty smell. I hope this was a fluke and not something I'll experience with my next shipment. Highly disappointed.
08/02/2017
Best fragrance YET! Love this one. Will be purchasing a bottle this year. :)
07/05/2017
This is my 2nd shipment from Scentbird and I LOVE it so much! Anthology La Temperance 14 is extremely sexy, fun and inviting. I will definitely be purchasing a full sized bottle of this
06/27/2017
I find myself sniffing my wrist with this one. It does wear very close to the skin but stays pretty well. It is a creamy, comforting fragrance to me. A little sweet, but, perfectly so, not annoying. A little musky, but again, perfectly so, not at all masculine. A great wear to work scent that won't offend others but wears close like a delicious secret.
06/15/2017
Love this scent, stays on a long time. Not to sweet but a classic, classy fragrance. Could be my favorite of all.
06/04/2017
Fresh, clean and flirty. Love it but would love it even more if the scent lasted longer.
05/31/2017
I Love my Sample of Dolce & Gabbana . I put some on every day and just before bed every night . I'm getting my daughter a membership she is a 27 year old professional . She can test all the types of perfume and learn what she likes . This is something I think every young women should try . Thank you Scent bird for the great way to try different scent's ...
05/27/2017
I love this scent! It's perfect for an office. Wears close to the skin and isn't overpowering. Wish the staying power was a little longer. But it's a gorgeous scent! Perfect every day scent
03/06/2017
So clean and flirty. Love it
01/24/2017
This perfume was not what I was expecting. The scent is pretty but for an older woman. I wore it to work and my co worker said it smelled like somthing her 50+ mother would love. Very powdery, very light smelling.
01/11/2017
Very light and clean
12/31/2016
Haven't recieved my December fragrance...would love to rate it IF I HAD IT.
12/28/2016
Bummer....this is a little too powdery on my skin for my taste. Not what I was expecting, but I will find occasion to wear it from time to time. That's what I love about Scentbird: I can try new things and build a nice collection of scents, without making super expensive mistakes! :)
12/15/2016
It smells good, but I was not all that impressed. I can't even really put my finger on what it is that I find so underwhelming. This is not a helpful review...sorry!
12/06/2016
Makes me smell fancy, and classic, I love this scent!
12/03/2016
Really beautiful, but not particularly long-lasting.
12/02/2016
It was ok.. to strong and scent did not last..
08/31/2016
Woodsy at First but then the Smell Changes & Smells FAB!!!
08/30/2016
Love this fragrance, gave to my best friend as a gift.
08/03/2016
Nice blend of citrus and floral; consistency of the perfume is a little weird-thicker than normal? I'm not sure if it's just my sample or the actual perfume.
07/26/2016
LOVE IT! It has a distinct sweet, musky and powdery dry down (from the iris) yet it's also very fresh like an ocean breeze. La Temperance has a wear time of 4-5 hours and is not over powering to wear.
07/04/2016
I love this one!! Sexy, light, and flirty. It has sort of a musky spicy floral scent all in one. But it doesnt seem to last all day... One of my favorites so far even though the scent doesnt last as long as it could.
07/02/2016
Really the smell is very sexy
07/01/2016
It is a good smell not to strong
06/07/2016
Not a huge fan! I like the smell at first but definitely did not last long.
06/03/2016
I absolutely love this perfume!!!
05/05/2016
This is one of my favorite scents. My mother wears it sometimes and I used to always borrow it from her but I was unsure which Anthology scent it was. Luckily I guessed right and can't wait to order the full size. There is something vaguely sweet about it but, as someone who dislikes sweet scents, I find it pleasant. I think the pink pepper is what really sells this fragrance for me. I would highly recommend this to any woman who is looking for a sexy perfume for date night.
05/05/2016
This one is alright, not totally my style
04/06/2016
Too flowery for me didn't like it
03/30/2016
It was ok-perfume does not last long. Still looking for my signature scent
03/29/2016
I don't really care for this fragrance; I thought it smelled a little old lady. Sort of powdery with a hint of vanilla
02/02/2016
This scent offered mild notes that makes it easier to wear in the daytime. Not overwhelming at all and adds such class and sophistication, clearly an awesome fragrance! Like this one a lot!!
12/21/2015
It's just okay. Nothing special or memorable. I can smell the hint of vanilla in it but it smells a bit old ladyish.
12/07/2015
Not impressed.
12/02/2015
A nice classic scent. Perfect for Fall/Winter
10/08/2015
Very sexy and chic. Ladies try it out!
10/02/2015
I agree with previous post about it being perfect for the office. Light, mildly spicy & feminine but not overpowering. It doesn't last long though and on me, it fades to a very soft scent.
09/29/2015
Very nice for office wear, nothing too jarring or overpowering.
08/04/2015
It's light, feminine, and just plain lovely. I just wish the scent lasted longer. I have to reapply at least twice throughout the day.