Cartier
La Panthère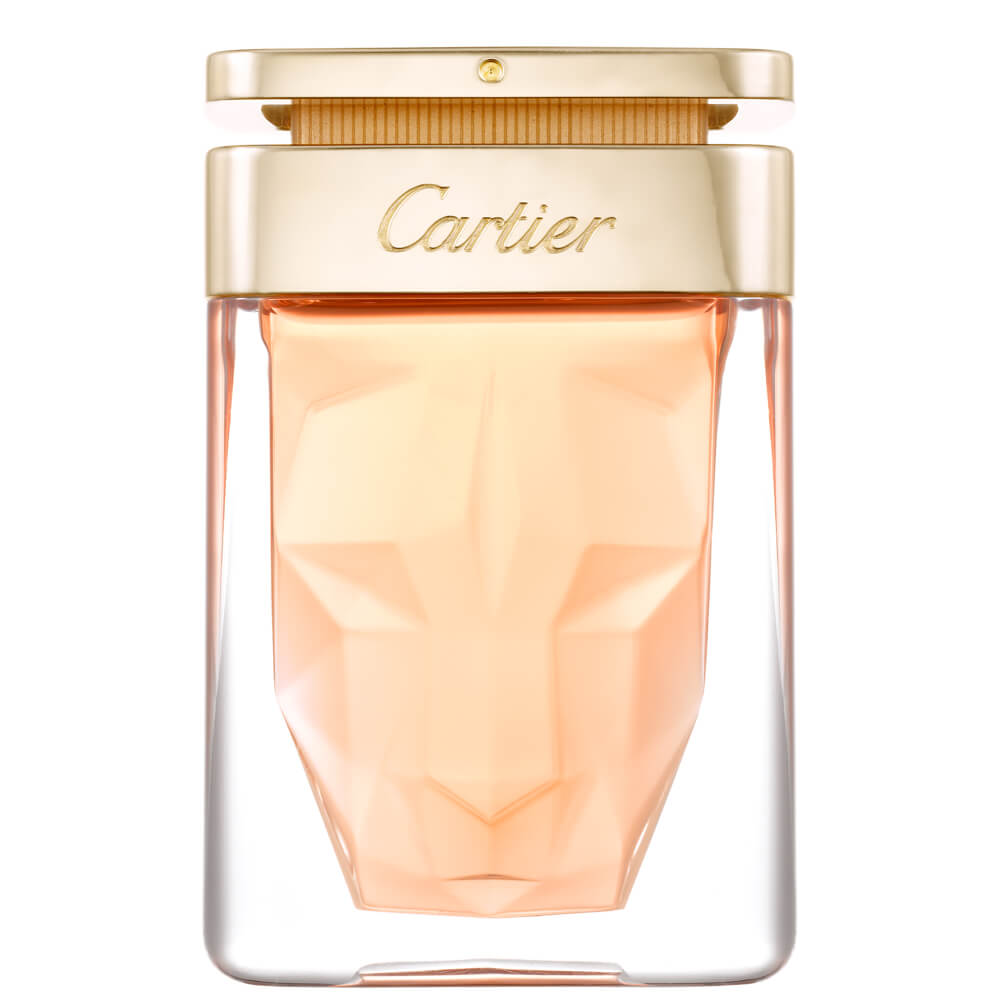 Get a 30-day supply of La Panthère
for
$
14.95
Notify me once this scent is available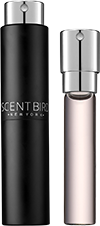 0.27 oz subscription

0.27 oz a la carte
Share and earn free perfume
Notes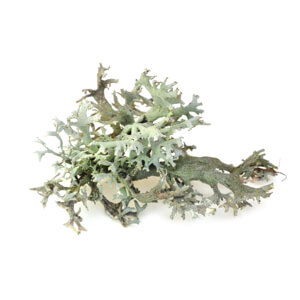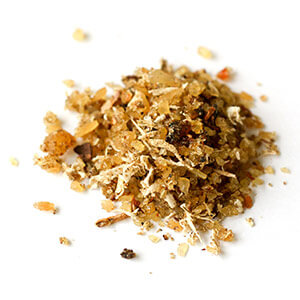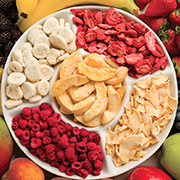 Description
The sleek, sudden approach of luscious tropical notes, with a slow growl of gardenia building in the heart. The deep jungle exhalation of musk and oakmoss underneath the shifting shadows. Cartier's La Panthere is perfume as a quicksilver flash; it coldly announces a pure predator.
You may also like
La Panthère description
The sleek, sudden approach of luscious tropical notes, with potent gardenia laying low in the heart. The deep jungle exhalation of musk and oakmoss underneath the shifting shadows. Cartier's La Panthere is perfume as a quicksilver flash; it coldly announces a pure predator.
The swirling strawberries, apricot and apple in the top are spiked with a metallic rhubarb note. There's an unusual fermented, spicy quality to the opening, like home-made liquor and freshly ground pepper. The rhubarb is shiny, not sweet, while the fruit notes feel almost alcoholically ripe. La Panthere, despite the fruitiness of how it begins, is definitely NOT a cute, sugary fruity floral.
The beginning is heady and disorienting, like going on safari and being pursued by an unseen animal, with only furtive movement disturbing the grasses to let you know where it might be.
But La Panthere is still a Cartier perfume, preferring stealth and subtlety over brute force and power, so the animal stalking you is content to circle around until it chooses the perfect moment to strike.
Which happens when the gardenia arrives to dispel the opening notes completely in a breathtaking floral rush. And to make La Panthere even more unnerving, the gardenia is not sweet and full, but quite cool and bright. It's the sudden rush of cold air before you feel the weight of the animal upon you.
The gardenia slowly builds up strength, like a coastal wind blasting in from offshore. The heart has a sinuously airy quality that will thrill cynical gardenia fans who think they've smelled it all. This gale force gardenia starts to twist and curl, upturning everything in its path for several glorious minutes.
And after it finally dissipates back out to sea, what remains is a dark chypre base of bracken and churned earth. The musk in the dry down is strong and dominant, while the saturated oakmoss clings damply to the base. Whatever has passed nearby, that muscular shadow which has tracked you from the ripe beginning of this fragrance, has disappeared back into the brush to leave you panting in its wake.
La Panthere is a predatory growl of a perfume, one that takes Cartier's sophisticated sheen and turns into a midnight menace. If you think you know gardenia, and you wouldn't touch a fruity floral perfume with tongs, we dare you to try this fragrance. Welcome to the jungle.
Read more
La Panthère by Cartier Reviews
12/07/2017
I have done six months with scentbird. this fragrance does not stand out enough for me to say "this smells so good, i should order it again". i dont remember the smell
11/30/2017
It was not my type of perfume. I hope to be lucky next time
11/30/2017
I don't like the scent, It smells like soap.
11/30/2017
I decided to try something outside my comfort zone. This perfume is in the same family as Paloma Picasso and Knowing by Estee Lauder so there is no vanilla or sweetness to it. It seems like a lighter version of those two fragrances with additional musky notes. I appreciate it for being different and well blended but I wouldn't buy a full bottle. It's fun to get to try new things with Scentbird. I think I'll keep subscribing for another year!
11/30/2017
I love it ♥️♥️♥️♥️
11/23/2017
Smells like an old lady, way to musky.
11/14/2017
I liked it after it started to wear off it starts off too strong like old lady strong
11/08/2017
I originally got a sample of this in a Birchbox and loved it but it lasted a few days. I was so excited that this was available on Scentbird! I love this scent. I work in a medical office and it is light and non-offensive and stays with me without reapplication through most of the day.
11/07/2017
I feel like my mom - definitely smells like an older fragrance. Someone had typed 80s fancy - yes.. BUT that's why I tried it this way, would of been horrible to have a full size bottle of something I didn't like. My mom is getting a new purse fragrance this month - & it will probably smell wonderful on her.
11/06/2017
Panthere is my favorite fragrance but the no longer make it so i am trying to find a replacement..
11/03/2017
I didn't like it at all, smell like an old lady, 80's super "fancy" lady. glad I did't order a full bottle :(
11/01/2017
I'm used to/favor a sweeter fragrance. Not terrible but glad I didn't purchase an entire bottle.
10/30/2017
This one grew on me. Good backup for everyday use.
10/12/2017
Smells horrible. Old lady smell too musky...I don't recommend...not classy at all
10/08/2017
I love this scent. It's long lasting and I've received numerous compliments when wearing it.
10/03/2017
Long lasting but I do agree, it is a great fragrance for an older lady. Not my style nor preference. Will not use this month's scent.
09/28/2017
It's strong, which is nice, but it's smells a bit like an older woman scent.
09/28/2017
One word sums up how I feel about this scent... perplexed. I don't hate it, but not in love with it. I like something about it but not sure. Maybe it the gardenia, cause I do tend to like perfumes with that note. It's very sweet at first, almost too fruity/floral. Then there is a note later that reminds me of burnt coffee... you know that smell when the pot was left on with just a tiny bit and it dried to the bottom? Not unpleasant, but not quite "there". It's not a constant note, more a passing whiff now and again. It's a mature scent but not "old lady". Will give it a few more tries and see if I have other thoughts or a change of opinion. Overall, not bad but not something I am in love with. Maybe a good "back up" scent or for when I want something different.
09/26/2017
I'm in love!!!!
09/26/2017
There is something about this scent....It makes me feel so sexy and refined. I HATE "old lady" scents, and I don't get that at all from this one. I smell sophisticated, unique, mysterious, sexy. And I love it. It's the first scent that I've gotten a second time. A full sized bottle is crazy expensive, so I love that I can still get to wear it and not go broke!
09/08/2017
Last long . Strong musky smell . Often times it reminds me of my grandma and her favorite scents . I don't hate it but it may be a bit more mature than I prefer .
08/30/2017
I really liked this one! Fruity opening (rhubarb, which I love!), big gardenia heart, mossy musky base that keeps all that from being cloying. Very nice and elegant but cozy fragrance from Cartier. I love wearing this when it's raining. I'll definitely purchase a full bottle of this, because the juice is great and the bottle is also killer.
08/24/2017
I love this fragrance I think it maybe my newest favorite I've ordered it already twice
08/11/2017
I love this! Sophisticated scent!
08/02/2017
Gross. Disappointed in this scent. It smells like its for a man or an older lady. Im not feeling it
07/24/2017
I love this perfume! This is my new favorite fragrance.
07/19/2017
I'm very impressed with this scent. It's rich but not too rich, and its long lasting.
07/18/2017
I was very nervous to try this scent. It is very different than what i typically like. However, I LOVE it! It's so unique and elegant. Would definitely recommend!
07/16/2017
I'm surprised at how many low ratings this perfume has. It is a very elegant smell. Strong at firsts but incredibly long lasting!
07/12/2017
I hate this fragrance! It smells like bad cologne. I threw it away and didn't even use it once.
07/05/2017
I do not like this , smells like a grandma perfume .
07/03/2017
It's lovely, sophisticated, floral but not light or sweet. Musky in a good way with that oak moss note in there. Grown up, expensive smelling but not old lady. More like hot wealthy cougar lol
06/29/2017
Nice elegant scent for an older woman.
06/24/2017
It was a very strong fragrance, which I don't necessarily mind. However, there is something or some combination of scents that scream grandma's perfume. I should have read the reviews first because many reviews say something similar. ... What combination of ingredients equals old lady scent???
06/10/2017
It was very strong at first and a little mature for me however once it has a chance to set in and it mellows a little I find it is much nicer!
06/05/2017
Absolutely beautiful ❤️ My favorite scent to wear 💕
06/04/2017
I love this scent. I purchased another after I received this as my monthly perfume. I don't want to run out. Yes, this is definitely for the grown and sexy. I smelled this on someone at work and knew I had to have it. A powder finish, but it definitely smells rich.
06/04/2017
It's a nice fragrance very classy scent but it's a bit mature for me.
06/03/2017
I love this perfume but it is definitely not for everyone. The smell is strong but very long lasting and glamorous. Made me feel like a million bucks!
05/17/2017
I don't hate this, but the initial scent is kind of off-putting, in that sharp grandma smell way. But it does even out into a not really floral, but more powdery finish.
05/06/2017
super masculine fragrance
05/05/2017
Hated this one. It smells like a snobby old lady. I'm not sure which notes that I do not like but the combined notes for this fragrance do not appeal to me.
05/04/2017
This is very nice. Very unique, interesting, sophisticated and wearable take on gardenia perfume (of which I'm not typically a huge fan). It's definitely got some chypre/oakmoss kick to it, which I personally find delightful and harder to find these days, but may not be for everyone. I really like this perfume and the bottle is fantastic. I'll probably end up buying a full size.
05/03/2017
I didn't like it...
04/30/2017
The initial spray is very bold and a bit sharp. I almost scrub b ed it off, but I'm glad I didn't. My husband came home about an hour after I tried it on, and what he gave me a kiss as, he immediately noted that I smelled great. It is worth allowing to develop. I find it a little bohemian in the dry down. Maybe it's the strawberry note (not shown here but is a note) and rhubarb.... I live in Maine where those two ingredients are summer faves, and it reminds me of farmers markets and drives on winding coastal roads through artsy small towns, with the top down.
04/29/2017
I'm dying at the reviews calling this an "old lady scent" for someone in their 40s/50s. You'll get here, darlings. When I think old lady scents, I think of heavy florals with a touch of menthol. I guess it's all perspective. 😂 Anyway, at 44 I clearly qualify for old lady according to other reviewers - and I love this fragrance. It's definitely not an every day scent - it's dark and sultry. It is strong at first spray, but the way it mellows on my skin is amazing. It is earthy, but not harshly musky IMO. I probably won't buy a full size, but I do love this for a date night out - and my husband loves it more.
03/12/2017
This perfume has a nice smell, but smells suited for an older woman (40/50ish). Strong musky smell which does not suit my personal taste.
03/07/2017
Way to strong wish I could trade it in.
03/04/2017
So let me start this out with, when I first opened my package, I was immediately disappointed. Upon first smell, I did not find this appealing at all. It was way too strong for me, as I usually tend to gravitate towards lighter, fresher undertones. However, after it had been sprayed and wasn't so pungent, I found that the scent that was left over was very pleasant. I'm not sure that I will order this scent again, but I'm glad that I gave it a try!
03/04/2017
Like it - thinking of buying
02/28/2017
I was really hoping that I would love this because the bottle is really pretty, but I didn't love the smell. I agree with previous statements that it is an "old lady" fragrance. With notes like dried fruits, gardenia, and rhubarb I should have known what to expect.
02/25/2017
Love this scent. More woodsy than floral, but very light after it settles in. Smells like a fresh powdery scent with a touch of musk. A very classy, rich and sophisticated scent.
02/06/2017
At the beginning it's all you're expecting, sweet nice and charming, but at the end it smells like an old lady, good for a mature woman, classy, not up beat.
02/06/2017
Old lady smell
02/05/2017
Perfect scent, long lasting. Very pleased with this fragrance!
02/03/2017
This has become one of my favorite perfumes. The longevity is amazing. The smell is amazing. It *almost* reminds me of Chanel Chance, but less dark.
02/02/2017
Great woodsy but soft scent
01/31/2017
I didn't hate it but it's not for me.
01/31/2017
Smells great !!
01/31/2017
This shit smells like an old fermented grandma! I wouldn't even give this to a homeless person to use! Horrible stench!
01/31/2017
A liitle too strong for my taste. Scent does last all day.
01/25/2017
Such a disappointment for me. I thought this was the original Panthere during Cartier but was mistaken. I loved the original but I haven't seen it in about 30 years. I was so happy to see it until I received it. I quickly sprayed it on but this was not the earthy scent I loved. It changed on my skin so quickly and was unrecognizable to me. Very unflattering on me. I'm sure it's a gorgeous scent but on someone else. Sorry.
01/21/2017
I did not like this smells like a old lady would wear this so never again do not get this if your under 40
01/20/2017
Very old lady. A shame because I thought it would smell somewhat similar to the other Cartier perfumes that I do like. Too strong and doesn't turn soft and musky enough
01/19/2017
Very powdery and floral. Reminds me of the vintage perfume bottles my grandmother used to collect.. I picked it based on the description thinking it carried most of the notes I'm usually drawn to.. Personally not a fan. Would return if i could
01/11/2017
Thought this one was for me based on the description, it was not. If Scentbird had a return policy I would send it back. The top notes are very heavy, leaving a mature mixed floral scent. I am a mature retiree and this perfume is too "old" for even me!!👵🏻🥀🏋🏼‍♀️🥊💸
01/11/2017
The smell seems to cater more to older women as my mother liked the smell so I gave her my bottle I wouldn't recommend it it's super strong with too much old lady smell I don't know how to describe it lol
01/10/2017
Not a fan of this one. Smells like it's for a much older woman, like in her 60's. I sprayed just once and i literally had to shower again because the smell was so strong and nauseating.
01/06/2017
Nice... i love pantere...
01/04/2017
Omg this smell sooooo good! Can't wait to buy the big bottle.
01/04/2017
Now I know why I never heard of it before. I don't think it's a scent anyone would get compliments on.
01/02/2017
Didn't love this one. Too much of a flowery smell - not my style.
12/29/2016
Unique, Classy and Bold! This isn't a innocent perfume. This is scent of a woman who takes charge and knows what she wants!
12/03/2016
This scent is amazing !!!!! My hubby said that I smelled delicious.
12/03/2016
Smells like an old bottle of perfume… like from the 60's!!!
12/01/2016
LOVE this one! I carry it in my purse with me everyday!!
11/28/2016
I just received this perfume, my boyfriend immediately noticed and said I smell good! Smells amazing!
11/22/2016
OH MY GOD this scent gave me such a headache and smelled way too old lady for me. Too musky.
11/22/2016
I thought I was really going to like this scent after I had smelled it in a magazine sample. Unfortunately, that was not the case. It has a somewhat heavy floral scent that I wasn't expecting. I didn't hate it, and I have actually gotten many compliments on it, but it just wasn't me. The scent does last quite a while, which is nice.
11/12/2016
This smells very mature and musky. It's not my style at all. Luckily I had a very small sample from Sephora and didn't get stuck with a 30-day supply.
11/10/2016
I was surprised to read so many negative reviews about this scent. I was very intrigued by the ingredients, so I ordered it anyway. Although it is stronger than I would usually wear during the day, it is a very sophisticated evening fragrance. Sweet, floral musk.
11/07/2016
Very strong but not bad
11/05/2016
Lots of compliments on this scent. Long lasting and sophisticated smell.
11/04/2016
It smells amazing I'm loving it
11/03/2016
Not fruity or too flowery. Doesn't fade too fast😍😍
10/25/2016
Not my favorite scent, has an overwhelming smell that hangs in the air. Would not recommend.
10/22/2016
Not my favorite. It smells a little to peppery for me.
10/19/2016
Old lady perfume. Overwhelmingly strong and hangs heavy in the air.
10/04/2016
Not my kind of smell not enough sweetness...
10/03/2016
Like it very woodsie, my boyfriend tried he said he liked it
10/02/2016
Great smell. Last all day.
10/01/2016
Smells like and old lady
10/01/2016
I love this perfume!
09/30/2016
Its strong at first but than it mellows down plus the aroma stays for hours on ur skin . Es fuerte al ponertelo pero despues es sutil y perdura el aroma.
09/30/2016
LOVE IT!!!! Lasts all day, super sexy...
09/30/2016
It's a pleasant smell but very powerful. Smelled a bit more mature than I anticipated. Better suited for sweater weather or a night to the opera.
09/29/2016
an elegant perfume.
09/28/2016
Tangy and mysterious.
09/21/2016
Why oh WHY is your shipping so SLOW, Scentbird?!!!! A parcel shipped on the 14th apparently won't get to me until the 22nd! After tracking my package I see it's been sitting at my local USPS facility for 4 DAYS! Yes, I realize Scentbird has no control over the Post Office and/or DHL, but do you choose the absolute lowest priority shipping?! The wait time is EXCRUCIATING! I thought everyone knew that DHL is slow and that's pretty much why people rarely use them. When I order a la carte the shipping is still slow, BUT it's MUCH faster than the snail service you use to send the monthly subscriptions. I may cancel and just order a la carte! It would certainly be much faster! I'm just too annoyed to do a review.
09/08/2016
Omg this smells like a old women! I mean women in her 90's turning 100 years old... Trust me ladies don't waste your money
09/07/2016
Love it. Actually bought a bottle. Scent is as great as it's jewelry!!!
09/06/2016
Have always loved this scent. Kinda dangerous!
09/05/2016
i did receive it but not working the perfume cannot come out the case spray not working been trying to contact them by email only of course no other way but no answer never get back to me problem with sign in no one to contact..that's it for me no contact no refunf no return..never mind
09/02/2016
Love this scent!!!!
09/01/2016
Love this so much!
08/31/2016
It's a nice scent ... But it's very mature. It wasn't for me
08/31/2016
I would like to review this if I ever receive it.
08/30/2016
Tiene una fijacion muy buena dura todo el dia y es bastante intesaa se puede llevar de dia o en la noche es muy elegante la comprare sin dadarlo
08/30/2016
Omg!!! This perfume ssmells soosoo awesome! I'll most dedefinitelyf be purchasing the full size. So light and sweet, is just yummy.😍😍😍loooove love
08/07/2016
Ok....so I just received my first perfume. I'm super excited about this. Love, love, love perfume and the fact that I can try new things without the commitment. I like this perfume. I don't love it. I wouldn't by the full size. It's definitely designed for the sophisticated woman over 50. It's heavy on the musky side for me.
08/06/2016
Smells great last long but don't spray too much may give headache it's strong
08/04/2016
THIS SMELLS LIKE A OLD LADY.. NOTHING LIKE WHAT THEY SAID IT SMELLED LIKE!!!!! YUCK!
08/02/2016
This was the second scent that I received from Scentbird. The first one was disappointing so while I didn't have high expectations for the second, I did want it to convince me that my subscription with Scentbird was worthy. I've experienced the same issue with this scent that many other reviewers on this site have experienced with a variety of different scents- It smells good but only lasts for 15-30 minutes. While it is on, no one can smell it on you unless they're nuzzling your neck. So what's the point? I cannot recommend this scent because I'm not sure that I received the actual fragrance instead of some watered down imitation. I will however, recommend cancelling your subscription as I will be doing after submitting this product review.
08/02/2016
I love the way comes into the little small little spray bottle but the perfume doesn't stay long on me as much as my body oil does
07/31/2016
Love this scent! I'm a big fan of just about any of the Cartier perfumes, they are always showstoppers! Fierce yet delicate
07/30/2016
Very pretty. Didn't last long on me though.
07/06/2016
I did not like the smell .. reminded me of White Diamond that my grandmother use to wear.
07/05/2016
Smell like its for old elderly women
07/05/2016
This perfume seemed a bit heavy & strong for my taste, the heavy floral scent is certainly better for evenings but spritz very lightly because a little goes a really long way. Seems like a perfume that older ladies would like.
07/05/2016
I love it! i feel like i smell like an expensive handbag... or a very wealthy, mature woman.
07/02/2016
wonderfully fresh.
07/02/2016
This is one of my favorites. It's very sexy. The scent lasts a long time and a little goes a long way. I want a big bottle!
07/01/2016
One of my favorites! Delicate, feminine, floral, long lasting- I love it!
06/05/2016
Beautiful modern classic. If you enjoy Chanel perfumes, as well as other classic style fragrances, you would enjoy this one. Only issue I have is it is not very long lasting on me.
05/19/2016
When I see the word "chypre" it immediately grabs my attention. Most of my favorite perfumes are chypres; something about the mossy and woodiness of them. La Panthere most certainly fits the category! First spray gives me spruce and fruits. I think the spruce scent comes from the mixture of moss and patchouli. The gardenia come later. I don't get any animal musk though. So while I don't smell the panther I love the forest it lives in!
05/03/2016
I like the scent. Not too flashy yet not too plain.
04/30/2016
I love this scent. It's mature and delicate and fierce and it really lasts.
03/29/2016
LOVE this! Very classy, floral, and VERY strong. I spray into the air and walk through it and it lasts forever.
03/29/2016
I didn't care for this one too much. It is very spicy and strong. Can easily be over bearing.
03/06/2016
With a name like Panthere, I expected this to have more of an oomph. That said, it is quite enjoyable, just a bit boring since I have many gardenia fragrances.