Cartier
Declaration EDT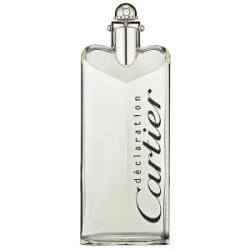 Get a 30-day supply of Declaration EDT
for
$
14.95
Notify me once this scent is available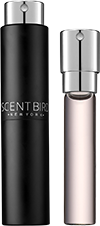 0.27 oz subscription

0.27 oz a la carte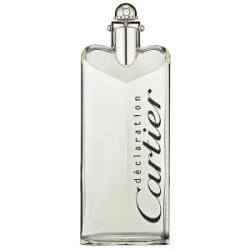 3.3 oz bottle
Share and earn free perfume
Notes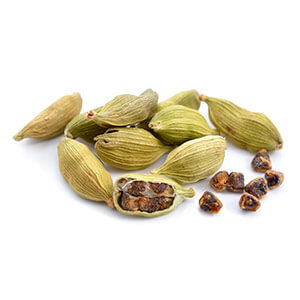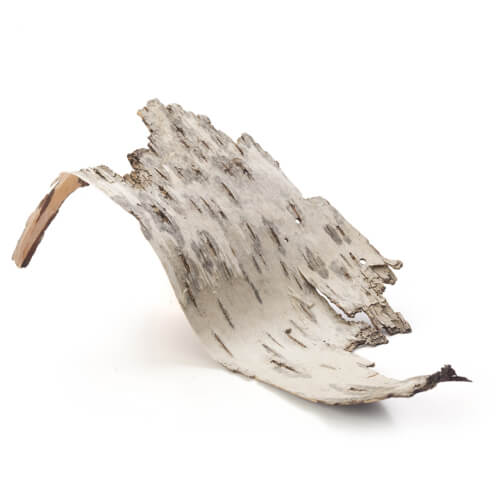 Description
Declaration's bold bitter citrus and bright, dry woods offer a clean, forthright masculinity. Top notes of zested bergamot and birch wood fade into a taut heart of juniper and warm cardamom, with base note accents of verdant, earthy soil from vetiver and oakmoss.
You may also like
Declaration EDT by Cartier Reviews
11/13/2017
Didn't care for this one
11/11/2017
Did not like this scent at all.
11/05/2017
Its not one of my favorite ,
11/04/2017
Easily my favorite of the scents I've tried. Citrusy, fresh, not too heavy, fairly unobtrusive and just generally really nice.
10/06/2017
Nice scent after it dries down
10/03/2017
Great scent for my first shipment. I've liked the Cartier scent so much I'll be ordering a full bottle. The scent has a good amount of spice but can be worn as a daily scent.
10/02/2017
Definitely not one of my favorite scents. It smelled like baby powder. But not in a good way.
09/27/2017
Smells like soapy, powdery cumin. Not a bad scent but not a good one.
09/22/2017
Let me say this. If your the kind of guy that likes that mystery this smell is for you. Walk up to that lady your crushing on and strike up a conversation. At some point she is going to lean in and want to smell but she will get close to do it. This isn't one of those over powering smells. I love this cologne. Highly recommend
09/08/2017
Could not stop sniffing my man!!!!
09/07/2017
It smells good after it settles. However, initially it smells like underarm odor
09/05/2017
Smells like cumin
08/30/2017
I didn't care for it at all, smells aweful , peutrid even .
08/30/2017
Smells like soap and lasts about an hour. Someone literally said "what's that smell" around me....and not in a good way.
08/24/2017
Absolutely horrible smelling. Smells like soap and cumin. The scent made me sick to my stomach.
08/04/2017
Smells like soap. Too strong
07/24/2017
Love at first smell, just wish it didn't go away so quickly.
07/22/2017
This is by far my most favorite cologne of all time, taking over the top spot from Polo Black. Other top scents have been for me, Kenneth Cole Signature and Black, along with Chrome, Gucci Guilty, and Prada Luna Rosa. I like colognes that last all day and have a memorable scent. Declaration is a more subtle scent than I would normally like, however, the notes are by far the best, if not the strongest. I like the longevity of Guilty and Chrome, and wish they were matched in the subtlety of Polo Black and Luna Rosa. That all said, this is still my all time favorite.
06/28/2017
This scent at first glance is a little to piney to me. I will continue to wear it and see how I feel the rewrite a review after! At this time in not too impressed
06/10/2017
When I first put it on, I didn't really love the scent, but after a while, it smelled very fresh!
06/04/2017
I picked this for my boyfriend. We have been trying new scents back and forth for about a year. Even though i didnt mind this so much, my boyfriend was not a fan. He likes a spicier scent and this is definitely not that. He told me that it just reminded him of one of my perfumes. If you like a clean more feminine fragrance then this does it
06/02/2017
Smells amazing, I like the fresh clean scent.
06/02/2017
I enjoyed Cartier very much
06/02/2017
This Fragrance is absolutely wonderful . I had guys stop to ask what I was wearing
05/31/2017
This is for an older person..
05/31/2017
Hated this. Smelled so old.
05/28/2017
Definitely should've done a little more research before jumping right in and going with this scent. I'm a Nurse, and this scent reminds me of the flowery overly pungent fragrance some of my elderly lady patients wear. Definitely wish I could return this scent for May and pick something else.
05/28/2017
Nice long lasting smell
05/27/2017
Not a bad smell just not for me. It's lemony but I found it more of a feminin smell.
05/23/2017
Very strong. Not a good smelling cologne.
04/29/2017
Smells clean and classy, just the way I like it!
04/29/2017
Smells clean and classy, just the way I like it!
04/29/2017
Smells clean and classy, just the way I likeit!
04/29/2017
I like i loved
04/29/2017
Excellent selection
04/29/2017
I really liked this scent. Something I would have overlooked.
04/29/2017
Did not care for at all. Terrible scent. Stopped using it.
03/10/2017
This cologne...... Wow! I wasn't expecting a scent as robust and poignant as this one. The earthy blend of plants and fruits really gives you an aura that takes command attention but doesn't demand it. Overall a terrific choice.
03/06/2017
Very clean and classy scent. More on the feminine side of the cologne spectrum but certainly acceptable for any man.
03/06/2017
very very good
03/06/2017
Love this cologne
03/05/2017
The smell is very strong and has a pepper smell to it. Almost hurts my nose and eyes. It smells like Indian spices almost.
03/05/2017
Not a fan of the strong spice smell.
03/05/2017
What a great scent, received a number of complements, very masculine, a new scent to the rotation.
03/04/2017
Not a big fan has a strong spice scent
03/03/2017
Not a fan, to feminine
03/02/2017
I like this one. It has a spice scent though that when first sprayed almost smells like curry. I know crazy right? But that is what it reminded me of. When it sets, it is a nice smooth fresh scent. Would I buy it? Not by itself and not on sale.
03/01/2017
The scent was too loud. It did not spell good at all to me.
02/27/2017
citricy and crisp
02/07/2017
Great and the ladies loved it!!!
02/07/2017
Not bad. Clean, a little too sweet for me than what I'm used to. But, I find myself wearing it more than I initially thought when I first received it.
02/06/2017
A little too sweet. It's smells more like a perfume than a cologne. But, for the price I'm ok to wear it for a month.
02/06/2017
Great Product I wish was a Perfume instead of a Cologne.
02/05/2017
A bit too feminine
02/04/2017
Great for a night out on the town.... Has the perfect balance of citrus and spice.
02/03/2017
Good smelling. A citrus smell with a bit of spice.
02/03/2017
Love it smell last all day.. i will buy 3.5 oz bottle
02/03/2017
Too woodsy for me. Definitely not a fan
02/03/2017
I do not like this cologne it smells like a perfume.
02/03/2017
it's ok, just a liitle too strong smell for me but I'm using it
02/03/2017
Clean, crisp, fresh, but memorable.
02/03/2017
I love it but ...my fiancé loved it more.
02/01/2017
too sweet smelling
01/30/2017
didn't like it.
01/06/2017
My favorite so far smell seems to change through out the day. Last all day always getting comments about what fragrance I'm wearing. Love love
01/06/2017
Its just OK. Nothing I would grab from a shelf of sweet fragrances, which is what I prefer..
01/04/2017
I really enjoy my Cartier and I'm looking forward to my next shipment. It's wonder not to have to go to the store and pick out something.
01/03/2017
Just received the scent, and I absolutely love it.
01/02/2017
Cartier is a light refreshing scent, but does not have a staying power.
01/02/2017
The smell is great!!! Everyone always tells me they love the scent.
01/01/2017
A Clean and very fresh scent with great staying power.
01/01/2017
this cologne is amazing
01/01/2017
Very heavy on cinnamon, but it's nice.
12/31/2016
Very sweet, and not really my cup of tea. If you're looking for a fresh, sweet, light cologne maybe you'll enjoy this.
12/31/2016
Declaration is an awesome scent! It is certainly not too heavy but just right. I received a lot of compliments when I wore it as well.
12/31/2016
I just couldn't vibe with this fragrance. Like a heavy clean scent. Quite pnugent. Others have commented how good it smelled but I don't pull that vibe
12/31/2016
it's great lots of compliments.
12/29/2016
Not for me, the fragrance was not appealing at all.
12/24/2016
This is by far my favorite fragrance. It is sweet and crisp with hints of juniper. This makes a great winter cologne.
12/23/2016
I love it, my wife also loved it.
12/21/2016
Light and very pleasant
12/18/2016
very soft and fluffy scent, for the gentle man perhaps. Has a smoky airy after tone and in general doesn't last long. good for if you want a scent that's not to intrusive, close personal business meeting..
12/05/2016
I didn't like it at all it was almost like spraying water on myself. scent was extremely mild and didn't last long at all
12/04/2016
I know this is two stars... But bare with me. This scent is nice, however, there have been so many other scents that have been much nicer. I'm wearing it for work because it is a lot lighter and less musky than originally expected.
12/03/2016
Perfect for every day office wear
12/03/2016
Love it! My favorite so far! Buying a full bottle!
12/03/2016
Not bad. Smells a little too feminine for my taste. My wife said it smelled feminine to her as well.
12/02/2016
Smells like the real deal (first few sprays) in the beginning but after awhile it became too strong for me. I stopped using it. I've had the real one and the scent was very light and subtle. I'm not sure anymore if this is the real scent or imitation. I'll try another familiar scent and will decide if will keep the subscription.
12/01/2016
Love it..... Signature scent for sure. Very complimentary indeed.
12/01/2016
Loved it! It's a fresh/clean scent.
11/29/2016
Smells great when sniffing from the atomizer. It takes a bit if a spick tone when it first hits the skin, which I do not like. However, after a few minutes, this scent agrees well with me an lds those around. Manly, but elegant. Definitely a full sized purchase for me coming.
11/22/2016
Not much on it. Scent is cheap, generic.
11/08/2016
did not like it at all
11/04/2016
It was surprisingly seeet but still a good scent.
11/04/2016
The cologne's scent is fine, it's just very specific to me. It's very much mature investment banker and I feel odd wearing it, even in formal situations.
11/04/2016
Great scent, not overwhelming at all, Love it, kind of a sweet scent
11/03/2016
Classy masculine, not big truck small dick masculine.
11/02/2016
It took me a day but I really like it a lot
11/02/2016
Love it always
11/02/2016
Goes on strong but smooths out after having it on for a few mins. Lasts for a while.
11/02/2016
First month of scentbird and I still haven't received October's scent??? Scam??? Guess we'll see if they charge me for November before I get October's!
11/02/2016
This is a very light citrus scent
11/02/2016
This was not a horrible scent. However, it wasn't a great one either. It wasn't what I expected. I like citrus scents. I wouldn't classify this as citrus. I was very disappointed!!!
11/02/2016
This is one of the best fragrances I have ever smelled. I love this one. Thank you scentbird
11/01/2016
Loved the scent when I first got it, but within two weeks the scent turned and smelled awful. Wouldn't dare buy a whole bottle with that risk.
11/01/2016
This was a great scent that lasted all day. I would highly recommend this one.
11/01/2016
Didn't like this one as much as others - quite powdery
11/01/2016
Love this cologne! It's complex and warm while still having spice and a hint of citrus/brightness.
11/01/2016
Smells awesome
11/01/2016
Not smelling good
10/31/2016
Amazing. Another one added to favorites.
10/30/2016
Classic, addicting cologne. Definitely recommend.
10/29/2016
amazing cologne and packaging
10/28/2016
Very addicting smell, very fresh, super mellow, a little powdery, but potent and long lasting as well. Love it!! Perfect for everyday use i think.
10/25/2016
Nice scent. Somewhat subtle. Masculine with a little sweetness. A favorite
10/21/2016
This is my absolute most favorite scent. Spice, freshess, and citrus all combined.
10/12/2016
I never got my Cologne
10/04/2016
Love this cologne it's not to over powering it's cool and spicy LOVE IT
10/03/2016
This probably my best one yet. Long lasting and a compliment getter.
10/01/2016
This by far is my favorite cologne. I've always been partial to Chanel Anteus, however - this Cartier scent is amazing. One moment it's fresh, the next is seductive. I think I have already gone over my "4 Sprays a Day" because I love it that much!
09/30/2016
Enjoyable and fresh but just a hint of bitterness in the background. Still very wearable.
09/30/2016
Good fall scent!
09/28/2016
This scent is amazing. Smells great and probably worth getting a whole bottle.
09/27/2016
Nice Scent Not too overpowering. I did seem to get a lot of compliments on this scent
09/23/2016
I've had by far many different types of cologne, this is so far my all time favorite. Highly recommend!!
09/10/2016
I received lots of compliments on this cologne. The scent lasts all day. Totally recommend.
09/08/2016
smell very good
09/07/2016
I love it seems to stay with me all day really happy about my first purchase
09/07/2016
One of my favorites love this smell.
09/04/2016
Far too sweet and feminine scent for me personally. May lightly wear outdoors for a spring or summer event.
09/03/2016
THE BEST LONG LASTING SCENT!
09/03/2016
I'm not sure how I like it....because it still hasn't gotten to my house....
09/02/2016
This was my very first subscription selection and it was an excellent choice. If you like Abercrombie Fierce, which I love, then you will love this one. I could definitely see this becoming a signature fragrance!
09/02/2016
LOVE IT!!!!!!!!!!!!!!!Wife wont stay off me
09/01/2016
Nice clean smell but I don't love it enough to buy it.
08/31/2016
Very Nice Smell that lasts
08/31/2016
I like this scent a lot but the best thing about it is that they way women respond to it, most importantly my girlfriend loves it. I love the response that it generated from her. But female strangers have complimented me on the scent too. I don't remember the last time a new scent got so many compliments.
08/31/2016
The High and Mid Notes remind of why I subscribe to ScentBird. A scent profile would not be complete w/o Carrier's Declaration EDT.
08/31/2016
Waiting for my first purchase
08/30/2016
i dont care for this at all
08/21/2016
Overall it's not bad. It's strong so you only need one spray, maybe two but no more than that. It smells clean, almost like a fancy bar of soap with very small hints of flowers. The smell lingers (which is a good thing for a Cologne) so that one spray will easily last you for a full night of fun. It doesn't have that panty dropping smell to it through, which is why I only gave it 4 stars
08/11/2016
I do like the scent very pronounced and aromatic but it is a warm scent so I fell it will be better worn in the late fall to compliment the changing of the season.
08/06/2016
Lovely sent. Very clean
08/05/2016
I love this scent. But I'm waiting to wear it because of how much it smells like rose's. I think it's a little too warm for this scent on my skin so that is why I'm going to wait to wear it. But a pretty good scent in all.
08/05/2016
Absolutely repulsive scent. Would not recommend for any occasions. Couldn't use for more than a few days.
08/03/2016
Love this cologne! This a clean and refreshing fragrance. Goes on a little strong, but dissipates nicely. Think you could make it work for any occasion.
08/01/2016
Great scent that isn't overpowering.
07/31/2016
Scent only lasted an hour or two, wife said it smelled more feminine, but I liked the smell a little bit.
07/31/2016
I truly love the aroma of this cologne
07/31/2016
It's just the right blend mix etc. perfect all around fragrance
07/31/2016
I liked it, gotta alot of compliments from it.
07/29/2016
I highly recommend it. I've been wearing it every day and I love it.
07/26/2016
Goes on nice, but lasts for minutes. Was disappointed.
07/18/2016
wife said smells to girly, I think its ok.
07/16/2016
Horrible. Stinks!
07/07/2016
This scent has a very heavy, smoky smell when it's first applied. It's a very warm scent and would be appropriate for a night out, but I wouldn't wear it to my workplace. I would also suggest that it would be a nice scent for fall/winter, but is far too musky/smoky/heavy for summer. The low-notes are long lasting and pleasant, but the overall effect is rather strong.
07/04/2016
Not my favorite, and don't last long enough for me, but is a great scent for a short time.
07/03/2016
I don't like this one. It was recommended to me, by my wife. I knew I shouldn't have listened to her. But I'm an idiot. And that's what idiots do. They listen to other idiots and follow suit. This smells like a something a cigar smoker who just quit smoking would want to wear just to keep the hint of that rich cigar smoking upper class snob scent. I would name this scent "Arrogance".
07/02/2016
Kind of a sweet smell with a woodsy afterthought
07/01/2016
Nice subtle scent
06/24/2016
Confused on whether it is floral or not. After putting it in it has a citrus smell with a tad bit of...... leather to it. It ok compared to my other Cologne.
06/06/2016
Smelled floral in the bottle but once on I smelled more citrus. My girlfriend didn't like it but said it did not smell neither floral nor feminine from her perception.
06/01/2016
Love the school on has a nice sweet top cents and then kind of goes into some spicy undertones I'll the while remaining very light. Santa strong so a couple sports will definitely last you all day this one is great for a signature scent wearing day today people always know When I'm coming for when I've gotten into the office because they can smell me when I wear this one. I did have this one in the past and had made it my first choice from Scentbird now I'm ready to do some exploring with new fragrances !!
05/31/2016
Is average. Sthe drydown is good but its skin scent. Had not one compliment wearing this. Its ok
05/30/2016
Love it!! Smells fantastic. My lady loves it on me and can't stop smelling me when I wear it.
05/23/2016
Not good. Pepper smell is overwhelming.
03/30/2016
Nice scent , but a bit heavy on the leathery notes. Would give a higher rating if it weren't for that. I enjoy the light citrus notes, but they quickly get overpowered.
03/29/2016
Cartier Declaration aroma is intoxicating. As I go on my day my body heat sort of reactivates different notes catching me unaware and highly surprised again and again.
03/03/2016
Sweet, but there's a heat to it.
02/21/2016
This is a light and clean smelling cologne. I love it.
02/06/2016
This one smells amazing. It´s weird that it smelled like rose and it´s not part of the composition. I think this is not the best choice for guys under 30. Definitely not for high school/college guys.
02/06/2016
just received and impressed. will be adding to my collection.
02/05/2016
Great fresh and clean notes! I enjoyed it so much I added it to my full size collection!
02/02/2016
smells like detergent. horrible.
12/30/2015
This scent smells sooooo good I will recommend this to all the fellas
12/30/2015
Excellent Colognes and Great range of choices. Prices are Fantastic!!
12/30/2015
Wonderful, subtle scent. Perfect for night's out on the town.
10/29/2015
Love it, absolutely amazing 💋
10/29/2015
This is a totally unique cologne. It's profile is like none other. It has a leathery, liquorice-y, sweaty scent. I'm glad I got this "tester" as I had tried it on at Saks, and thought I liked it, but when I did a full spray (after shower while getting dressed) I realized that the pungency was just too much. But, I don't know. It's a bit of a love/hate with this one. I like the unique smell, but the actual smell is so weird.
10/29/2015
Very sharp scent but doesn't last long.
10/29/2015
I'm not crazy about this one. To me, it smells like stale cigarettes. Sorry, not for me.
10/28/2015
Great cologne, goes with the season change! Could work for guys and girls.
10/06/2015
Really loved the smell of it!!
10/05/2015
Very strong, smells a little feminine but masculine at the same time
09/29/2015
smells like sweat
09/20/2015
I really enjoy this cologne, to me is smells amazing will certainly purchase the full bottle.
09/20/2015
Honest review, from a first timer... I was excited to receive this scent, and from previous reviews, I expected it to be worth the wait, from my point of view, if you like smelling like Sunday mass, then this fragrance is for you, at first I smelled a bit of Tabbaco which seemed nice, but as it wore down it began smelling more and more like the Vatican... I won't quit my subscription just yet, but I defianatly won't ask for this fragrance again....