Bvlgari
Jasmin Noir EDP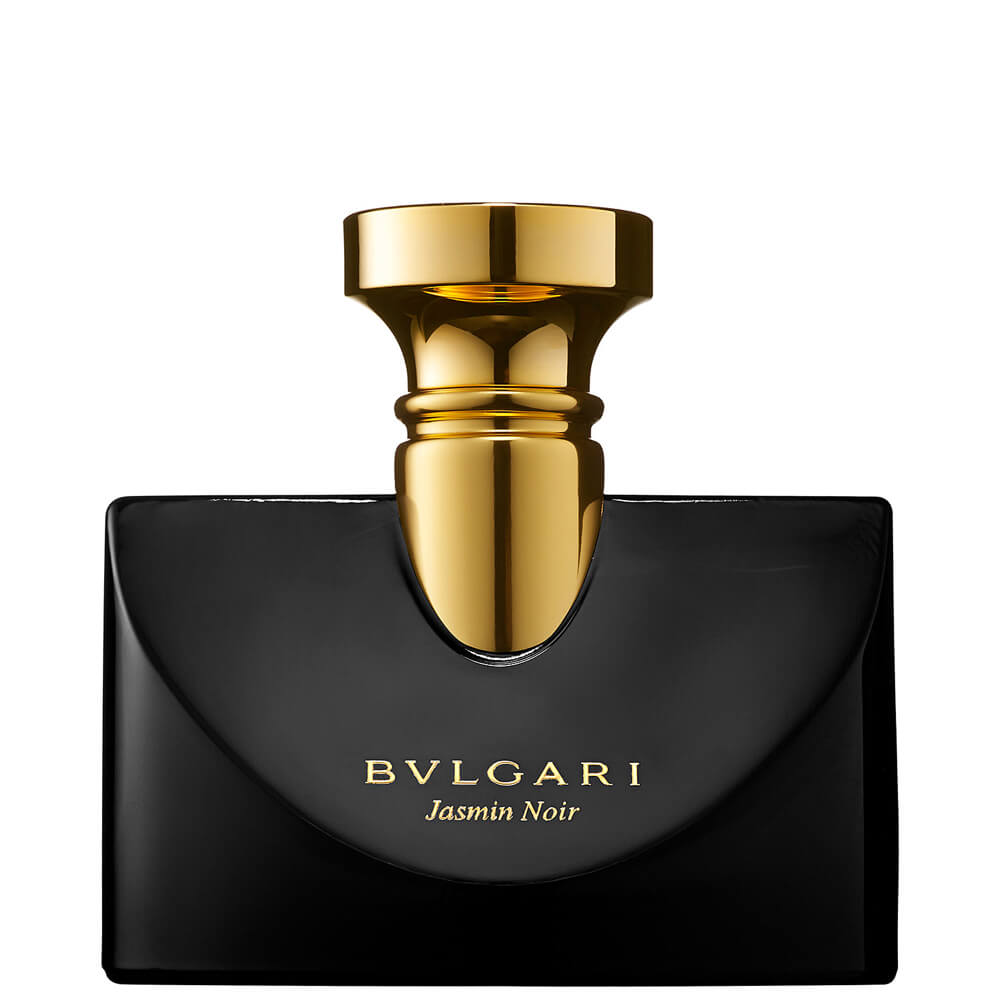 Get a 30-day supply of Jasmin Noir EDP
for
$
14.95
Notify me once this scent is available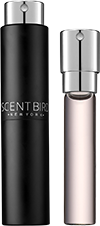 0.27 oz subscription

0.27 oz a la carte
Share and earn free perfume
Notes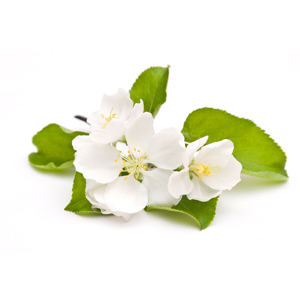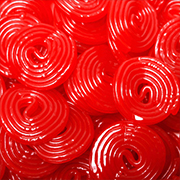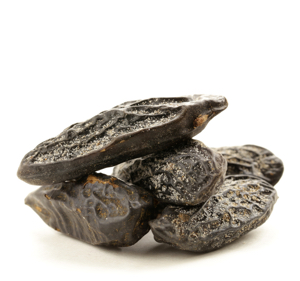 Description
<p>Jasmin Noir's sophisticated blend of rich jasmine and velvety gardenia with gourmand notes of sweet almond and black licorice creates a smooth, sultry way to step out into the evening. This is a Big White Floral with a sly shadow side, and it's sweet façade loves to get involved in mysterious, late-night mischief.</p>
You may also like
Jasmin Noir EDP description
Bvlgari Jasmin Noir EDP is the original Bvlgari jasmine, the slinky, nocturnal jasmine elixir that belongs firmly to the Grand Night Out. It is as seductive as a little black dress, high heels, and a swipe of blood red lipstick on a mouth trembling with anticipation.
The dark, syrupy sambac jasmine is the focal point. It is fiercely erotic - a cluster of moist white petals, leathery indole, and tangled green vines pulsing in the heart of the scent.
But jasmine soon pairs with an equally naughty partner in crime: gardenia. The jasmine winds its tendrils around the buttery, full-fat gardenia, and merges with it. Together, the two white flowers infiltrate the scent with their tropical sensuality.
A fudgy, powdery, almond and creamy, musky tonka bean, with its hints of sunburned hay, vanilla, cinnamon, and tobacco add further body and texture. A brown-sugar amber acts as the connective tissue between these notes.
Despite all the richness, this isn't a sugary white floral bomb that will choke out your neighbors. This is Bvlgari, darling, and they do everything with a refined hand. That's why the creamy sweetness of the white flowers, tonka bean, and maple amber is cut with some very fresh herbal and woody notes.
If a perfume is to be truly seductive, then it must be exquisitely balanced. Jasmin Noir EDP is sexy, but also perfectly poised. The snappy chew of licorice tamps down the sugar, and introduces a note of smoked salt. Precious woods and patchouli ground the sweet, high notes in loamy soil. Musk wraps around the basenotes, giving them sinew and curves.
Bvlgari Jasmin Noir EDP should be a part of any single woman's seduction arsenal as surely as expensive French underwear and a knowing smile. Wearing it feels like issuing a statement: I am woman…hear me roar.
Read more
Jasmin Noir EDP by Bvlgari Reviews
11/18/2017
This scent is very feminine yet sophisticated. It has a warm scent, with a touch of "powdery". My only criticism is that I don't particularly care for the black licorice as it is a touch overpowering to begin with. It settles nicely and soon melds with the other scents to create a sweet, warm, slightly sharp scent that is perfect for fall!
11/09/2017
I like it wasn't what I was looking for but I am looking for a specific scent and it's rare
11/05/2017
I really enjoy this perfume. I hate how strong it is at first, but after about 15-20 minutes the scent is just amazing. Not too strong, but still sexy and wearable during the day!
11/01/2017
I didn't love it at first, but I really do. It is "powdery" but also very warm. Great fall scent.
10/29/2017
The Perfume has a great scent at first .... then it is to cottony, It does become extrem in smell if you catch to much. I would say it is not bad if you like, a cottony powdery smell, and if your older , as a young woman; I would not recommend it.
10/28/2017
The perfect floral for people who do not like overpowering floral. It's a little dark and intense at first, but fades to something much sweeter and more manageable. I will definitely purchase the full size bottle.
10/26/2017
Strong at first but is a really nice soft fragrance after a few minutes and it lasted all day
10/25/2017
My favorite Bvlgari perfume I have tried so far. If u love Jasmine u will love this perfume. Slightly sexy & feminine without being too flowery.
10/02/2017
At first it's pretty strong but after a few minutes it fades and smells amazing. I wore it for the first time last weekend and got a lot of compliments on it. This was the first fragrance I picked with my subscription! I can't wait to try the next ones!!
09/28/2017
Very Strong Sent however the scent didn't last.
09/05/2017
I Loved This Frangrance. It's strong at first but after a few minutes it's a very good smelling scent like flowers. I would definitely buy the Full bottle.
09/05/2017
It's not bad, I just feel it's for older woman
09/04/2017
I sprayed this and thought oh my that's very floral and strong, but within a few minutes the power of the scent eased and all of a sudden I could smell not just the gardenia and jassmine (which I love) but the licorice and sandlewood (which is perfectly added so it's not overly woody). I went on errands and all but forgot that I was wearing it until I had popped a cucumber in my mouth while making dinner several hours later and thought...mmmm dang I smell sooo good. Scent is a funny thing, at first smell I thought oh my what have I chosen, but after it mixed with my natural chemistry and scents it was absolutely enticing. Why are there so many scents because one doesn't smell the same on every body nor does everyone attract to the same scent. I give this my thumbs up! The power at first whiff could be almost old lady is but after a few minutes nothing but ageless seduction.
08/30/2017
This isn't a perfume I normally would have chosen for myself but I really love it and that's what makes it even better! Can't wait to get my next surprise jem!
08/28/2017
Loved it! Sexy elegance!
08/24/2017
Love love love!! The jasmine is very present without being over powering. The scent is long lasting
08/12/2017
i love this one... it's very strong at first with the floral notes. i love jasmine scents so i did not mind it one bit. if you're a fan of jasmine, i think you'll like this. i don't find it to be "old lady" scented as many others described. i think it's great perfume for a night out. it doesn't linger long which is the only complaint.
07/31/2017
I wasn't very impressed. Eventho BVLGARI is one of my fav brands, this one just smelled like a public bathroom
07/12/2017
Never received my June sent!!!!!! I was charged for it and sent shipping information, but it never came!!!!
07/05/2017
I chose this scent b/c I smelled it on my friend and loved it. When I sprayed it on me, it smelled like an old lady. My husband turned his nose up at it.
07/04/2017
Loved it!!! Way better than I expected!!
06/28/2017
It was too strong.
06/25/2017
beautiful light woody floral, love this one
06/21/2017
I love it. The floral scent is perfect not too strong. Great for work or going out.
06/11/2017
I love love this scent. It smells so good and the dry down is even better.
06/05/2017
Very fresh pleasing scent!
06/05/2017
I put it on and then got in the car with my husband and he couldn't stop talking about how I smelled like an old lady.
06/04/2017
I absolutely Loved this perfume!
06/04/2017
This is such a beautiful fragrance. Light, floral , fresh. I would definitely purchase this again.
06/02/2017
I can't say enough great things about this scent! I love everything about it everyone should try it in my opinon.
05/31/2017
I really like how this matches my natural scent perfectly. Initially it comes off very vintage but it tramsforms into an extension of me after about 5 minutes. Good daily summer scent.
05/21/2017
Soooo tired, so very, very tired of people saying perfumes smell like "old lady". It's a lazy way to say you don't like a perfume and since everyone has a very different opinion of what an "old lady" perfume smells like, it's UTTERLY USELESS! Some people think an old lady scent is anything intensely sweet and/or floral, like a heady gardenia or rose scent. Others think the drier, spicy scents might be a musty, fusty old lady. Still others, think anything loud or bold is "mature", the scent category doesn't matter, as long as it's strong or heavy they think it's a mature scent. (Sometimes mature means mature, as in grown up and confident, but most of the time we read between the lines and know the reviewer means "old", but is being polite.) Then there are the really powdery perfumes some folks think smell like "little old ladies". Chypres, they also get cast into old lady perdition as well. Anything that doesn't smell like a fluffy cotton candy apple pop tart cloud is old lady?! Dollars to donuts if such a perfume existed, someone would still write, "This is too sweet, reminds me of an old lady." It's difficult to rub any two perfumes together that don't have at least one or two people slapping the "old lady" label on them! So yeah, the old lady thing isn't helping me.
05/11/2017
Very rich, long-lasting scent! I love the notes of jasmine!
05/05/2017
Not my favorite scent at all. The month is almost over and I still have almost a full container. It's definitely for someone more mature in my opinion.
05/03/2017
I LOVE this scent
04/29/2017
I didn't like it. The scent was too strong.
03/10/2017
I really enjoyed this scent. It is strong, rich, musky, with just a touch of sweetness. I love jasmine but not overly floral perfumes, so this is a great one for me.
03/07/2017
haven't received it yet
03/05/2017
I don't like it
03/05/2017
It's not at all a pleasant scent.
03/05/2017
It's a nice scent but to me this is an "older" scent.
03/05/2017
I like this one.
03/03/2017
Not a fan. All of my friends and family complained about it when I wore it.
02/06/2017
Nice but too strong for my taste for any occasion.
02/06/2017
It is definately a classier type of scent but a bit too old lady and patchouli like for my taste.
02/06/2017
It's my new favorite 😍
02/04/2017
Not a perfume for me. Too sweet, too strong. Jasmin? I don't really feel it and it doesn't last.
02/03/2017
almost sweet and woody, not your spring/summer floral. more if you wanted something in the winter to consider floral. good scent, just has next to nil for longevity. otherwise i would have given it 4 stars
02/03/2017
This was not my favorite scent. You can smell the alcohol base really easily and it fades quickly.
01/30/2017
I absolutely love this smell. The perfect combination of sweet and musk. I wear it with everything!
01/29/2017
It is a wonderful scent for the winter and evenings, however I am 30 years old and I still feel as if it is more of a mature scent.
01/26/2017
Very light pretty scent. I think it would be perfect for office wear. It did not last long on me. It disappeared almost instantly. Asked my coworkers if they could smell it and they didn't even think I was wearing perfume. I don't really smell the jasmine. It just has a very basic smell to it. Not very deep or interesting. This scent might be nice for others but it was very boring to me.
01/25/2017
This is one beautifully subtle fragrance. I love it. Very light and feminine. This is perfect for a date night. Reminds me of the night blooming jasmine that grew wear I lived.
01/22/2017
It reminds me of a cheap Avon perfume I had when I was in junior high, it is very vanilla. It no for me 👎🏽
01/06/2017
Beautiful jasmine scent. I think the Sambac Jasmine really shines in this perfume. It wears warm on the skin and while it is a strong floral it does not give me a headache. I think the Tonka might tone it down a bit. I will be purchasing a large bottle of this one.
01/04/2017
I absolutely love this perfume! It is definitely one of my favorites! It is a subtle yet very pleasant scent
01/02/2017
Not for me, smells like my grandmothers perfume.
01/02/2017
This scent is ideal for an older woman. Very strong
01/01/2017
I absolutely love this one!
01/01/2017
Very synthetic. At times bitter. I do not like it at all. There are so many amazing jasmine scents on the market. This falls way short of the mark. I love Bvlgari scents but i will give this one a pass
01/01/2017
Love it! Very clean and fresh scent.
12/31/2016
Loved it! One of my favs!!!!!
12/31/2016
I loved this scent. It was really nice.
12/31/2016
It's a decent scent, but not for me. Or rather, too old and too strong for me.
12/30/2016
Very intoxicating smell. I really like it.
12/29/2016
I really, really like this one!! Descriptions of how something smells doesn't really help me (bc how can you tell how each of the notes are balanced without actually smelling it? Maybe it's just me....), but I can tell you how it makes me feel when I wear/smell it---sexy and cozy at the same time.
12/26/2016
I adore this perfume in the spring. I change my scents up with the season and this is my March and April go to perfume. On me it smells very soft and floral. I have heard this one smells different on everyone I assume it is a body chemistry issue but on me it smells like I took a bath in fresh flowers.
12/08/2016
Just bought some locally and I hate it. I'm sure it's my body chemistry, but it just smells like my grandma's old purse lipstick. I couldn't wash it off my skin fast enough!
12/08/2016
Not a fan. It has an older person smell. I regret getting this scent. I like fruity or fresh or vanilla.
12/08/2016
I am love with this perfume! It's not too strong and last all day!
12/06/2016
the price for the parfum 1.7 Oz somebody Knows?
12/05/2016
Nice strong floral scent
12/05/2016
Love this perfume. I give it 5 hearts.
12/05/2016
I'm really enjoying the warm amber and sweet notes of this perfume. It reminds me a bit of Tom Ford's Velvet Orchid, which is one of my favorites! Jasmin Noir EDP does not have that patcholi note but a softer almost shea lingering note. It lasts a long time and I can still smell it on the collar of my blazers and scarves. Lovely for the fall, daytime and to really layer on for a date out. It's a confident, sophisticated scent.
12/03/2016
Not a fan. I love Bvlgari classic for women, as well as the regular jasmine, but this is a bit much for me. The boyfriend likes it; but I want to lighten it up.
12/02/2016
I love this scent! It stays on throughout the day and isn't overly pungent. I get a lot of compliments on it.
12/02/2016
This scent is kind of a chameleon! I would say overall I liked it, but it smelled very fresh and powdery on me. I guess it just depends on body chemistry because it smelled like wonderful jasmine and musk on my mom!
12/01/2016
I little too musky for me, but it's ok. Definitely a winter scent.
12/01/2016
Smells like moth balls.
11/30/2016
Older traditional musky
11/30/2016
Love it! I'm definitely getting the full size
11/29/2016
I received my new scent last night when I checked my box. It is appropriately named Wild Child by Pinrose. It smells wildly divine! It be my new favor scent. Let's see if he loves it. :) <3
11/11/2016
Horrible, too strong and smells like something for an older lady
11/11/2016
Not a favorite for me. It's too strong
11/02/2016
I absolutely did not like this scent. It really does smell like an old lady. I sprayed it in the air and my daughter came in and said that exact thing as well.
11/02/2016
Smells like an old lady
11/02/2016
I like it not in love, dosent last long enough.
11/01/2016
Love the deep sensual smell. It doesn't seem to last to long though.
11/01/2016
Wonderful fall fragrance!
11/01/2016
Love love this scent
10/31/2016
At first the smell like alcohol was very strong, but after the smell is really good, sweet elegant I really like it
10/29/2016
Love it! Dark and sensual.
10/29/2016
The scent was pleasant, but it smelled like something I was sent before
10/29/2016
I love the smell. It's very inviting and sensual. Different for me but it's very date night go out type of scent.
10/27/2016
Smells like an old lady
10/27/2016
The licorice part was terrible it's meant for an old lady not a 22 year old I'll wear a little bit because you can still kind of smell the jasmine
10/24/2016
Love the jasmine floral scent that I can wear during fall and winter
10/07/2016
Not Thrilled, didn't like.
10/07/2016
Not crazy about this one!
10/06/2016
Don't love, don't hate it - it's just okay.
10/05/2016
I really like the smell, it's smooth and silky but it doesn't last that long :(
10/05/2016
I love it! Crisp yet mellow and floral!
10/04/2016
I LOVE LOVE LOVE this Perfume. It has all the things I have been looking for in a perfume. Awesome
10/03/2016
Very good fall scent deep n mysterious!!
10/01/2016
I am in love with this fragrance. It's subtle and sexy.
09/24/2016
Love this perfume, love the jasmine! Not super heavy, but not to light. Perfect.
09/22/2016
Wow! This smells wonderful. Perfume is very light and elegant.
09/21/2016
This scent was awful! It smells like something a woman in her 70's would wear in the 70's.
09/10/2016
This stuff smells sexy and feminine. Feel empowered when I wear it.
09/07/2016
Very nice, light, floral scent.
09/05/2016
Smells ok but It doesn't last long😔
09/04/2016
I love it very sexy and classy
09/03/2016
Love Love Love the fragrance
09/02/2016
This is a nice perfume...for an older woman. Kind of has a baby powdery smell. Reminded me of a church lady that has those strawberry candies in her purse.
09/01/2016
Not a fan at all
09/01/2016
Loved the fragrance.
08/31/2016
I love this fragrance. This is my new favoriate.
08/30/2016
I'M IN LOVE.......I'm a big fan of original Bvlgari and couldn't wait to try the other scents. I'm so glad I did.... I love Jasmin Noir! It's crisp and clean but with a hit of floral. Like regular Bvlgari it has staying power.... a couple of sprays and your good for the day but its not too strong..
08/27/2016
In a word, sultry. I absolutely love it.
08/09/2016
it wasent really my sent it seemed to old timey for me
08/07/2016
I love this scent! I spray a little on a cotton ball & tuck it in my bra. The scent lasts all day.
08/03/2016
Great, floral fragrance that lasts a long time - I love it!
07/31/2016
On me this perfume is a bit too powdery. I'm not a big fan of powdery smells, however, the other notes are lovely and I am liking it more with each wear - to the point of not minding the powder, which does fade. I don't get any spicy or truly dark notes out of this, but it's also not a boring floral nor overly sweet. It's a creamy and well balanced scent, but It doesn't last long on my skin nor project much. I have to hold my wrist to my nose to smell it shortly after spraying, which is why I give 3 instead of 4 stars. It does last on clothing however. All that being said I wanted more musk, spice and lasting silage SO I finally achieved a goal of mine and successfully layered two scents together that didn't turn into a monster. I have red musk perfume oil from the body shop and the combination of the two is perfection. Probably my new signature combination. Happy happy joy joy.
07/31/2016
I really Love this perfume
07/31/2016
Didn't hold the scent for very long
06/08/2016
All i smell is boring white flowers n jasmine. Nothing special here. Doesnt last long either. Just a boring fragrance
06/03/2016
This was the first Bvlgari perfume I purchased and still among one of my all time favorites. I would purchased it in conjunction with the blanc soaps by Bvlgari and had the room bathroom bedroom smelling delicious for hours after. I had an ex who make me spray down his sheets when I left to go home just because he loved it so much. I always received complimentsome when I wore it.
06/03/2016
Love it! Spicy sweet.
06/03/2016
loved it - very romantic fragrance
06/03/2016
Love the scent but it doesn't last long AT ALL! Put on this morning around 8:30 and 2 hours later it's all but gone away. Like I said, I love the scent but I wouldn't buy a full bottle due to the short time the scent lasts.
05/22/2016
At first, before I actually wore it I did not like it. I thought it was strong and a knock-off... but I actually love it. The knock-off thing, I'm still investigating.
05/13/2016
As someone who loves the sexier side of scents, this one is the bomb. Seriously.
05/02/2016
Strong scent. It smells expensive but I would only use on date night not office
04/25/2016
My household is not a fan of this scent when I first put it on, but they like it after the top notes wear off. Scent does not seem to last more than 5 hours for me. It is definitely a serious nighttime scent!
04/25/2016
Not my favorite at first spray, but then it grows on me. My household isn't a fan when I first put it on. After the top note wears of, they like it. Scent does not seem to last past 5 hours for me. *Definitely a night time scent*
04/23/2016
I love this scent but it doesn't last at all. I couldn't smel it literally just a few minutes after putting it on.
04/03/2016
I initially hated it, i'm trying to like the smell but it's a little too serious for my liking and I'm in my 40s, I don't know I like Tom Ford and GIORGIO ARMANI SI EDP I don't know what says about me, I like, fun mysterious sexy smells if that makes sense.
03/06/2016
I have been waiting to try this perfume out because I LOVE Jasmin but the scent was way to strong for me.
03/01/2016
I do not like it. This sent is very strong and it's a very mature sent. I would not recommend this to anyone under the age of 40.
02/25/2016
I wouldn't classify this perfume as woody necessarily, but it is a strong deep floral, despite the jasmine and gardenia. There is a darkness reflected in this scent which comes more from the tonka than the licorice. I get a good 5+ hours of wear with this scent. It holds up in a restaurant environment well. In a small office no bigger than 80 square feet, I stink up the hole room! My co-workers know I'm here because they can smell me half way up the stairs!