Bvlgari
Bvlgari Aqva EDT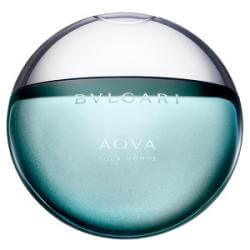 Get a 30-day supply of Bvlgari Aqva EDT
for
$
14.95
Notify me once this scent is available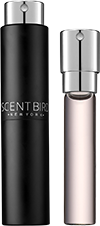 0.27 oz subscription

0.27 oz a la carte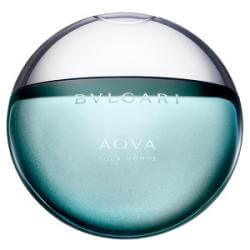 3.4 oz bottle
Share and earn free perfume
Notes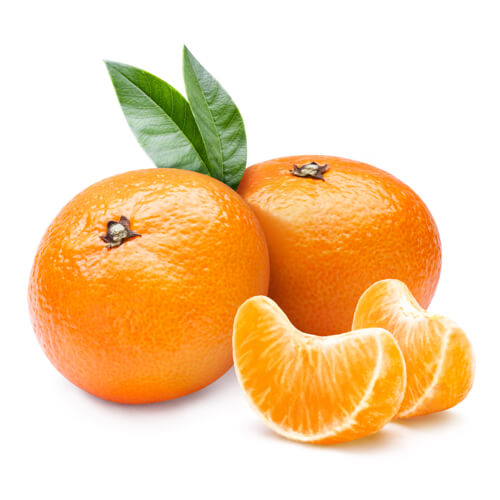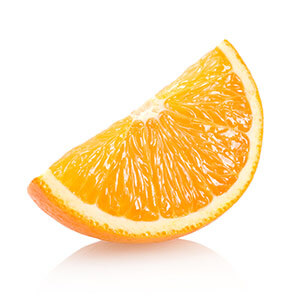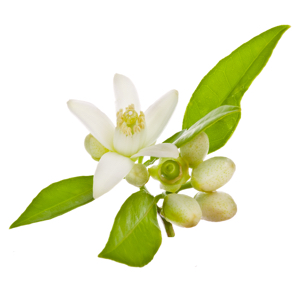 Description
Every serious scent collection deserves a world-class aquatic scent. Bvlgari Aqva's juicy, sweet mandarin orange and bright petitgrain warmly sparkle over an aromatic shoreline of seaweed and lavender. Spiky, scrubbed clary sage and cool mineral amber highlight the base in this iconic, crisp, and fresh men's fragrance.
You may also like
Bvlgari Aqva EDT description
If fresh and clean is where you want to be, you need a fragrance that smells unique but approachable, and has a (sea) air of adventure tucked into it.
Every serious scent collection deserves a well-made aquatic scent, and Bvlgari's Alva is one of the most well-known. It has a proper men's profile of mandarin orange and bright petit grain at the top, an airy, salt-tinged heart of sea notes and lavender, which dries down to a subtle blend of mineral amber, clary sage and woods.
Bvlgari Agva is a go-to scent for all seasons – it's salted sheen stands up to inclement, wintry weather as well as bring you down to the shore in summer. The lavender in the heart is an ideal July-into-fall transitional note, as are the amber and piquant clary sage in the base.
Bvlgari Aqva's aromatic, herbal profile covers all your bases, and its affable elegance is a lock for casual or formal attire, especially paired with jeans or khakis, while the sheer citrus and maritime heart add a rugged 5 o'clock shadow to a tailored suit-and-tie situation.
The top notes in Aqva are particularly noteworthy for their roundness and depth, adding the lively juice and zest the heart needs for balance when the astringent, oceanic aromatics kick in. The hand-off from citrusy-sweet fruit to austere sea salt and chin-up lavender is all the fuel the fragrance needs to be memorable, exciting, and complex.
The heart notes of seaweed and lavender are a clever touch – the inner contrast between brine and powder, driftwood and starched, monogrammed shirts is a fantastic scent analogy for modern masculinity. It's the scent of competence and purpose.
The dry down, with its spiky, scrubbed clary sage prominently featured, is worth waiting for. Especially when placed against a subtle amber note whose sweetness is a pale echo of the top note's juicy appeal.
Bvlgari's Agva is a tidy, smart, fresh, and clean scent that you can rely on in a pinch for any occasion, whether you're gearing up for a friend's wedding (or your own), or just taking advantage of Happy Hour specials on a slow weeknight. There are plenty of "aquatic" scents available competing for your attention; and this is one made well enough to capture it on the spot.
Read more
Bvlgari Aqva EDT by Bvlgari Reviews
10/23/2017
Loved this scent
10/23/2017
This cologne is very impressive. My wife says that she loves it very much. It lasts all day
10/20/2017
Like the smell
10/14/2017
It doesn't smell like the original. Original has a more tart to it but this one smells a bit more on the floral side. Is this the original or a copy?
10/14/2017
My fiancé loved it! Has a strong,manly scent but not over powering. I wouldn't recommend it as a daily cologne. More for special occasions
10/13/2017
I loved this scent on my husband.. I can't describe the smell of it but it wasn't over powering and lasted pretty much the whole day..
10/13/2017
My husband smells so good wearing this cologne! So fancy and sophisticated!
10/11/2017
Very nice and not too overbearing. Great scent choice for date night or a night out. However does not last super long
10/08/2017
My first subscription choice. Smell is very pleasant. Slight soap scent at end of note, but tolearbe. Very pleased. The soap scent is only reason not a 5.
10/04/2017
This cologne smells like a man should smell!! It has a sweet fragrance to it. Very masculine. It doesn't last long, however I did get a lot a compliments on it.
10/04/2017
Reminds me of something.... not sure what. But I like it.
10/04/2017
I really liked this cologne. Got a lot of compliments from a ton of people. Would definitely consider buying full bottle
10/02/2017
One of my new favs. Every time I put it on people ask what I was wearing.
09/30/2017
This is a clean and powerful (in a good way) type of fragrance and I can see it being used for everyday work and play. I work outside in the elements and 2 sprays last from 7 am to 5 pm although, it does weaken throughout the day. It is still strong enough for my wife to notice when I get my daily "home from work" hug and kiss. Super fresh and clean with a streak of mean, this fragrance could stand the test of time with an almost juicy and tasty vibe that my wife enjoys. Happy wife happy, well you know the rest. Solid performer here fellas.
09/30/2017
Love this sent. It was a must have for any guy. I will be buying this sent in a larger bottle.
09/27/2017
It's been a while since I've had a cologne that I've liked this much!! It is a fresh, clean scent that I have truly enjoyed wearing since I got it. I've received multiple complements from others about it as well. This sample will be gone in no time and I will definitely be buying a full size!
09/18/2017
really loved this smell wouldnt mind coming back to it
09/10/2017
I really loved this scent on my husband. He smelled like a "rich" man's man...
09/09/2017
Nice yummy scent! A scent of sexy/sophisticated/elegant man! ♥️
09/06/2017
Starts out nice, but there seems to be an odd aftersmell that I didn't love. A little strong for me at first. Overall not my favorite.
09/05/2017
I love this scent. I would 100 percent throw this back in the queue. It's clean it's fresh and I really enjoyed it as did a lot of other people.
09/05/2017
I ordered this scent for my husband, we both love it!! I love it so much I am going to order it for all 4 of our boys for Christmas gifts.
09/05/2017
A lovely fragrance. I highly recommend if you're looking for a fresh water scent.
09/04/2017
I have loved this smell for a long time. Sadly it does not last that long. Seems like by the time I get to work the smell has already worn off. Even with this it's a fragrance I come back to every few years.
08/30/2017
Absolutely wonderful fragrance. Light and fresh, not overbearing in any way. Perfect for a summer date or a night out with friends.
08/24/2017
I just received this fragrance for my son! He loved it! Smells really nice and clean.
08/23/2017
NOPE!!!! all the Bvlgari I have rec'd have a great smell but fade and change. Not for me
08/22/2017
I liked this sent alot! Its a pleasant, light cologne!
08/22/2017
Got this for my fiancee. He's pretty picky with his cologne and this was a hit! Smells amazing and clean I absolutely love it too.
08/17/2017
Smells is amazing
08/11/2017
the smell is amazing!!!
08/08/2017
Fine fresh scent. Love the woodieness of the cologne
08/06/2017
It's a very nice fresh smell
08/05/2017
Over priced 15 a month for 1 small sample bottle
08/05/2017
I'm usually not a fan of overly bright citrus openings. This one, however, has a nice mandarin orange note tempered by petitgrain that is present for the first half hour. After the openings, aqva becomes a fairly linear salty, sweet, marine kind of scent for about 6 hours. It's an aquatic with a little more depth than the average. Safe for work - good for casual - good for daytime dates. Avg. performance.
08/04/2017
Just an amazingly excellent Cologne very glad I got to try it
08/02/2017
Clean summer scent
08/02/2017
Great summer scent. Didn't last as long as I'd hoped, though.
08/02/2017
Great scent, lasted long enough.
08/02/2017
This fragrance was a little strong at first but when it settles it smells masculine and gentle and calming just like an ocean wave, i would recommend this for a first date or for a casual night out
08/01/2017
Really great scent. Very crisp and citrusy. i recommend this!
08/01/2017
It had an incredible smell to it ask cologne for mid day too early evening it's very clean smelling hints of citrus at a reminded me of a little Fern smell to it as well which made it an early afternoon and early evening cologne suitable for dinners lunches picnics lounging outside where the breeze picks up the fragrance and moves it along so everybody else can catch the hints I would recommend this for anyone
07/31/2017
Like this scent
07/29/2017
I love it. This will be my everyday goto when I need something crisp and clean. I had it once years ago and I'm glad to have it in the arsenal again.
07/26/2017
Great scent. Fresh and bright. Citrus does not really seem to work well, with my chemistry, typically. However, this smells great. A+
07/25/2017
Quite refreshing to smell. Heavy lemon
07/20/2017
Best one I have received
07/13/2017
I really enjoyed this one! Not too strong, but didn't last too long. Definitely worth a try!
07/12/2017
Sweet floral notes initially, but transitions into a more subtle clean scent after an hour. Notably less prevalent after 3 hours or so. Skirts the line between professional and casual; Leaning more towards a casual Friday scent, with jeans and a button-down.
07/12/2017
This must be one of those scents that just doesn't agree with me. I really like it when I spray it in the air. It's clean, crisp, and summery. When I spray it on myself, however, all I can smell is cat pee. I currently wear Light Blue by Dolce, and love it. The problem is that it doesn't last very long. The Aqva doesn't have that problem, and I'm sure for most people, it's great.
07/09/2017
Fresh and clean. Perfect for work.
07/07/2017
Perfect scent on the body it had that clean soap smell
07/07/2017
May be one of my all time faves
07/05/2017
Great smell. Lasts almost a full day!!!!
07/04/2017
I love this scent. Fresh, clean, manly. I got complimented the first evening I wore this out. I am rating 3/5 because the scents I have received so far from scentbird have been watered down and do not last very long. I really wish this wasn't the case because I could enjoy this service a little more knowing my scents will carry on for the evening.
06/29/2017
This was my first cologne ordered and it has a very subtle, fresh fragrance. However, the scent doesn't last very long, that's why I only give it three stars.
06/28/2017
This was a good fragrance, this company has stunning scent and matched the tones I search for in scents!
06/26/2017
Meant for that to be 5 stars
06/26/2017
I was excited about trying this cologne, and I was not disappointed!!
06/26/2017
This one took a while for me but it really is the pinnacle of a clean, oceanic scent. A subtle honeydew sweetness.
06/23/2017
Smells nice initially, but scent doesn't last long at all.
06/17/2017
Great purchase doesn't last long but it smells great
06/14/2017
Mehh...doesn't last long and not very in to the way it smells. It's flat and not very memorable.
06/10/2017
This cologne is the bomb
06/09/2017
Edgy, modern,classy and a little sexy. Enjoyed this cologne for going out on the town and a fun dinner. Clean fresh scent. Can be a tad strong when you first spray but it's settles nicely!
06/05/2017
It smells good however I thought it was a little too mature for me. It smells like a cologne for a guy in his high 30's. I'm 25.
06/04/2017
Like the smell alot.
06/04/2017
Smells amazing. One of my favs so far! My wife loves it too.
06/04/2017
Smells great one of my favorites so far
06/01/2017
First time using Scentbird. First month .. great scent !! My fiancé loves it !!!
06/01/2017
Fresh clean and refreshing. Different and amazing!! LoVe this scent
05/30/2017
Like the scent, very light and fresh. Does not last very long in my opionon.
05/27/2017
Really good I'm definitely sold.
05/21/2017
One of my favorite.. I bought a whole bottle after trying the sample u sent...
05/20/2017
Citrusy, spicy and clean all at the same time. Sharp smelling from the bottle but the high note fades quickly with body heat. A good daily wear scent.
05/18/2017
Another hit! Will be adding this to the cologne rotation!
05/18/2017
Another hit! Love it. Bit more mild than the last but still love it!
05/17/2017
Not a big fan of this scent. This was my second months choice and after choosing Burberry for the first month, this one doesn't quite match up.
05/12/2017
First pick and it's a great one.. will be buying a full size when available
05/11/2017
First time I wear it, I got complements all day from girls. This is tha leady killers colone.
05/08/2017
Not a fan at all. Cloyingly sweet and floral. Will probably give away the rest of the sample.
05/08/2017
My wife really loves this cologne on me and i have to say i agree. I'm happy with this product.
05/05/2017
Amazing fragrance, one of the best I've received from this subscription.
05/04/2017
Swells Great!!! I have received 6 so far and this one is my second favorite out of the 6 👌
05/04/2017
I love the peppery woodsy smell
05/02/2017
Very light but strong ..love the scent it's a keeper!
04/26/2017
Love this cologne!
03/06/2017
This was my first shipment. I am very pleased with this service so far. It was nicely wrapped and no damage occurred. The cologne came in a nice, sleek holder and it was easy to use. Again, I am very pleased and look forward to more shipments in the future. Thank you. ~ Jeff
03/05/2017
I'm not sure how to review this selection because this is not the selection I actually received - I received Perry Ellis black bold which I don't even remember selecting
03/05/2017
Great clean, masculine scent.
03/05/2017
I absolutely love this scent, it's masculine, potent but not too much. Definitely one of my favorite colognes thus far
03/05/2017
Love it, fresh and clean, just wish it lasted longer
03/05/2017
Not bad...But it's a little on the perfume side...
03/05/2017
Love the scent💕💕💕💕
03/05/2017
Many compliments on the scent
03/04/2017
Amazing and fresh!
03/04/2017
Great cologne!! Lasts a long time and isn't overpowering at all! Has a slight musk scent to it.
03/04/2017
Very nice love it
03/03/2017
Nice scent, this might be my go to clean fresh scent for the work environment during the spring.
03/02/2017
This smells fantastic on my husband. It's a super pleasant aquatic scent. Mood inhancer, and compliment generator.
03/01/2017
Hubby loves this one! It's very fresh!
03/01/2017
Really like this one!
03/01/2017
This is my favorite scent I have received. Its very masculine and a great scent overall.
02/27/2017
I wanted a new lighter scent for vacation so I tried it at the local Ulta and immediately put it in my Scentbird queue to get a nice travel size. I like this subtle scent for warmer weather aus (at least for me) it is a lighter citrus and woody scent ideal for every day use. Of course, it is still winter where I am so I will try it every day on while on vacation and elaborate later.
02/25/2017
I was someone who has been wearing the same cologne for years. Tried this one out and now it's part of my collection!
02/25/2017
Best aqua scent ever evented. Better than versace by far. This is the one for the summer. Definitely a panty dropper.
02/20/2017
It is a great manly musk scent with the juniper and it has a touch of sweet soft notes from the citrus to really balance it out. It goes on well but tends to fade a little too fast for my taste. I really enjoyed this scent and so did the ladies.
02/18/2017
This was not the scent for me. Too heavy and musky. Not what I was expecting.
02/08/2017
It was OK. At times I found it too strong.
02/05/2017
this is the scent i've been looking for
02/05/2017
It's a great smell for men!
02/05/2017
Very clean and enticing smell
02/05/2017
Love it. Last a while too. Love it.
02/05/2017
Smells awesome
02/04/2017
Love this scent
02/04/2017
Definitely a night out scent
02/04/2017
Great smell!! One of my favorites so far
02/03/2017
Smell stays for a long time I like it
02/03/2017
I absolutely LOVE this scent!! Received several compliments!!!
02/03/2017
Not a fan of it. Has this cheap aftershave kinda smell
02/03/2017
Sucks... horrible!!
02/03/2017
I received many compliments on this fragrance. Love it!
02/03/2017
Great scent! Not too overpowering, but definitely makes a statement. Smells like money :)
02/02/2017
Loved it! Great smell
02/02/2017
Love it just wish the scent would have lasted all day 😍😍
02/02/2017
excellent fragrence,..will break necks in the club,...perfect for everyday wear and all occassions, nice crisp sweet smell!..will order again!
02/02/2017
I've always get a lot of compliments when I wear this one. This is a have to have in my collection.
02/01/2017
Love it smell great and last a long time
02/01/2017
Has a very sweet aroma, and it is subtle not too strong
01/31/2017
Ordered this and didn't realize it was men's...I did like it though! Gave it to my husband:)
01/31/2017
Smells OK but not what I was expecting. I think the regular Bulgari is better rather than the Aqua.
01/31/2017
ABSOLUTELY LOVE IT!!!!! and its seriously the perfect size to carry along!
01/30/2017
This is really nice. I like it a lot.
01/24/2017
I have received some compliments. However, It seems a bit feminine for me. Looking forward to next month.
01/21/2017
This is the perfect smell, the mix of citrus and water is prefect and i have received many compliments on it. I actually went to bought a full sized bottle.
01/18/2017
This smells so good for me and my Mister. It's got a crisp musky scent. Can't wait get the second fragrance on my list
01/16/2017
This was my first cologne. I like it. Crisp, clean, sporty scent. Good for after the gym, casual and/or work.
01/12/2017
Absolutely love this sent, so thick and rich. Not a summer sent more like winter or after 5 sent with sexy and seduction sprinkled on top!
01/08/2017
Very nice smell, ladies love it.
01/07/2017
Great clean fresh masculine scent.. Definitely a new favorite!!
01/07/2017
Love this one real clean
01/06/2017
One of my favorites. great smell
01/05/2017
I still have not received mine, hoped to then looked and it said I should have had it by now.
01/05/2017
Very nice and clean scent....
01/04/2017
Awesome I love it!
01/03/2017
Okay, but too fruity.
01/02/2017
Amazing smell, but I wish it lasted a bit longer.
01/02/2017
Excellent scent.
01/02/2017
I've had lots of great compliments on how good I smell! Definately reccomended over basic in-store sents
01/01/2017
Not my preferred scent but still good
01/01/2017
Crisp and love the smell out of the sprayer...does not mix well with my skin oils - so not for me but great smell.
01/01/2017
Fantastic! It demands the noses attention but doesn't over-power the room. Bright and subtle.
01/01/2017
Good fragrance fresh and slean
01/01/2017
He smells good.
01/01/2017
Nice scent but felt very light and didn't last the day. Some may like that but it is not for me.
01/01/2017
Amazing smell. It smells amazing on my husband's skin. Thank you scent bird. :) and now he's getting the travel package of this particular brand.
01/01/2017
Honestly was not a big fan
12/31/2016
It is good and lasts all night doesn't fade away.
12/31/2016
Nice cologne great fragrance!
12/30/2016
Great long lasting scent love it
12/30/2016
Great scent really. Could be used for both office and casual night out. Light and not overpowering yet noticeable. A scent that is "discovered" and not forced.
12/26/2016
Very nice fresh crisp sent. Not too overwhelming but not understated. Perfect Ballance.
12/15/2016
I received Bulgarian Aqua EDT for December And I really like the smell , And the scent lasts Can't wait to get January scentbirds,
12/15/2016
Best cologne I smelled so far.
12/13/2016
Very light scent, did not feel that it lasted very long. Great for the office/work.
12/07/2016
Smells nice and lasts all day.
12/05/2016
This cologne smells pretty good but it is strong, so a couple spirits will do and it lasts for a long time.
12/05/2016
I like this fragrance for when you are going out with the Mrs or hen meeting friends for casual fun.
12/04/2016
I've used BVLGARI Aqva off and on for years. I can tell you, that whatever scentbird sent me, is not Bvlgari Aqva.
12/04/2016
Nice just nice .......
12/03/2016
It's ok. Good to use at sunny day on non-special occasions.
12/03/2016
Loved it smells awesome
12/03/2016
Perfect cologne with amazing smell.
12/03/2016
The bomb !! Smooth ..not too loud. Better for a night out than a day at the office
12/03/2016
This is awesome always smelling good and trying different types every month you can't beet that
12/03/2016
Loved this scent.
12/03/2016
Liked this alot.
12/03/2016
Nice cologne, but seemingly generic. Good standard to keep around
12/03/2016
Clean and lasting. Mild spice. Very nice.
12/03/2016
I really like this scent. Not too overbearing.
12/03/2016
I'm giving this cologne 5 out of 5 because for the first trial cologne it's pretty great!!! The smell is very manly without being too over powering. It has definitely got me pumped for the next month's cologne!!!!!
12/02/2016
Very fresh and clean. Semi sweet. Love it
12/02/2016
Loved it, awesome smell
12/02/2016
A good clean scent. Bold, yet fresh and cool.
12/02/2016
Long lasting fragrance, not too sweet, I like it very much.
12/01/2016
This went into my top 5 instantly
12/01/2016
Nice fresh scent...would definitely consider this one as a panty dropper
12/01/2016
Nice clean smell. Not to strong
11/30/2016
Smells real good and it's a scent that I believe works for a night out at a bar or club. I wouldn't recommend it for daytime or work.
11/29/2016
It's a great perfume, close to the description
11/24/2016
It's a really nicefresh smell but nothing too special I probably won't ever buy a bottle
11/22/2016
love this smell !!!!
11/21/2016
Not as great as the Cartier I received last month but still really good. Would recommend!
11/19/2016
I really liked this one. One spray seemed to stay around for awhile. About half a day I noticed in the office
11/17/2016
This is by far my favorite!! Just perfect!
11/11/2016
I never received one!!
11/10/2016
Amazing! Thinking about getting a full bottle. I get compliments all the time
11/08/2016
This cologne was basically everything I expected and wanted it to be. 10/10 would buy in larger bottle
11/08/2016
I've never received so many compliments before this perfume!! Great product
11/07/2016
Absolutely amazing and delicious.
11/07/2016
I really like the cologne I received by Bvlgari Aqva, the smell is really nice, just 4 spays lasts you all day and I mean all day. I get a lot of comments about it and how they can get some.
11/06/2016
Love the scent
11/04/2016
Very clean smell, love it
11/03/2016
Fresh and clean smell! Really Iove it!
11/03/2016
it smells great, ive gotten many compliments
11/03/2016
Not what I expected. It's okay
11/03/2016
It's a good scent, it's fresh and clean. What is lacks is staying power. I found it wearing off not long after it was applied and at the end of the day it couldn't be detected on skin or clothes. When you do get a smell of it, it's a nice fresh scent.
11/02/2016
Wonderful smell. Not to strong but you can still smell it at the end of the day.
11/02/2016
NOT WHAT I ORDERED>>>AND I RECEIVED A FEMALE CASE. I WAS NEVER EMAILED BACK NOR CONTACTED ON TWITTER ABOUT THIS...PLEASE ADVISE...
11/02/2016
Fresh and light.
11/02/2016
It started out good but half way through the day it started to wear off. Then it was to light and flowery smelling.
11/02/2016
Did not receive it yet
11/02/2016
So far this one is my favorite!
11/02/2016
I didn't really care for this one I felt it was too strong and in your face
11/02/2016
Fresh yet complex. Love it.
11/01/2016
Love love love my cologn !! Can't wait to get the next one !
11/01/2016
Amazing and lasting smell.
11/01/2016
Nice easy scent...very light...but doesn't last all day.
11/01/2016
Nice smooth scent
11/01/2016
Smells very good with a citrus hint.
11/01/2016
Nice touch. Good smell the wife loves it!
11/01/2016
My favorite cologne love this smell !!
11/01/2016
This is my special occasion scent lol
10/31/2016
Love the smell not to strong but lasts all day
10/30/2016
One of my favorite colognes
10/29/2016
I absolutely love the smell!
10/22/2016
This by far is my all time fav!! Im big on the sweeter scents and this is perfect! Lasts a long time too!
10/19/2016
light and crisp! i love it! buying a full bottle!!!
10/19/2016
Great smell, long lasting
10/14/2016
Love it and a very happy costumer.
10/07/2016
I find this scent to be very subtle and refreshing. Two sprays in the morning usually last up to 5 hours. Perfect for the workplace!
10/06/2016
Love it, it's so fresh and lasts all day!!
10/05/2016
Great scent!!! So fresh
10/04/2016
Best colonel I have received so far.
10/04/2016
This smells so good. A very clean and manly smell.
10/04/2016
Great scent but doesn't last long
10/04/2016
Nice pleasant smell that everyone compliments me on not overpowering at all.
10/04/2016
Very good smelling cologne get compliments all the time
10/04/2016
Very clean fresh scent Was not overpowering but lasted 14 hrs Enjoyed it
10/03/2016
awesome Cologne. Best one
10/02/2016
Love the scent!
10/01/2016
I love it! The smell is exactly as described.
10/01/2016
The best one yet.
09/30/2016
I love it. The scent is refreshing.
09/30/2016
Lasting Fresh Clean sexy Sharp Dressy
09/30/2016
Love the smell but doesn't last that long
09/30/2016
Absolutely amazing! So fresh and clean. Smells great all day! My new favorite!
09/28/2016
My third scent with ScentBird, and by far my favorite so far. Clean scent without being too strong or obnoxious.
09/26/2016
Aquatic with sea-breeze beachy element. Fresh, clean, masculine and unoffending if not a little light. Highly regarded with an herbal element. Liked it myself, not loved. I wore it a full week and additionally on other rainy days in the Summer -- personally I determined I do NOT need a full bottle of this.
09/24/2016
It's not an off putting scent by any means, but it's not exciting or interesting. Clean but not as oceanic as I expected, for better or worse. A resounding meh.
09/21/2016
Great clean, classic, scent. Woodsy and fresh smell. Works through the entire day.
09/17/2016
When I first got this in the mail I was honestly disappointed in my choice and felt like it was a wasted month. When I smell this, I pick up a much stronger woodsy scent than the citrus scent I was expecting. I still find that the smell isn't exactly what I wanted, but the whole point of ScentBird for me was to get a wide array of fragrance options, so I'm glad I ended up with this one. The scent itself lasts for quite a long time even with only one or two sprays. I'd conservatively say it would last 6-8 hours, but may last a bit longer if you aren't sweating a lot. If you like a powdery, woodsy scent, this may be a great fit for you. If you're looking for something bright and citrusy, I'd say you'll maybe want to pass on this.
09/10/2016
I love this scent. Not to overpowering but, comes across as confident. The smell last all day and just as strong 8 hours after I put it on. Highly recommended.
09/07/2016
Its a perfect blend of casual sporty fresh and summer date night, highly recommended, is not overpowering, just the perfect note for every day use.
09/06/2016
Sell great with that air of confidence
09/05/2016
Very fresh light scent
09/04/2016
Smooth and clean I love it
09/04/2016
A nice scent for the summer
09/03/2016
Extremely light. Once it gets on my skin I can barely smell it. I guess the true test will be out in public to see if other people can smell it and if they like it.
09/02/2016
Very great strong manly smell
09/02/2016
I love the smell of the cologne I'm planning on buying in the future
09/02/2016
Awesome not to heavy or to light. A pleasent smell.
09/02/2016
This us why I canceled my subscription because the fragrance does not last long and does not seem to be an authentic product, but rather a knockoff!
09/02/2016
Great smell, last all day
09/01/2016
Awesome stuff always wanted a personal bottle
08/31/2016
very nice so far
08/31/2016
Love it! One of my new favorites and plan to purchase a full bottle.
08/30/2016
This is a nice fragrance, I have had several compliments on this. I would suggest this to guys looking of for something different.
08/30/2016
LOVE, a great scent
08/30/2016
great clean scent.... Airy, oceany smell. Light. Good for warm weather, not a strong long lasting scent. Kind of soft and is subtle. I like it.