Bvlgari
Bvlgari Aqva EDT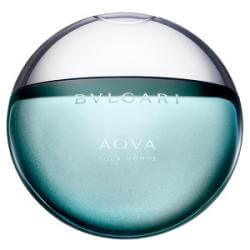 Get a 30-day supply of Bvlgari Aqva EDT
for
$
14.95
Notify me once this scent is available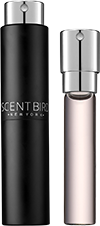 0.27 oz subscription

0.27 oz a la carte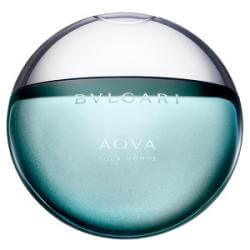 3.4 oz bottle
Share and earn free perfume
Notes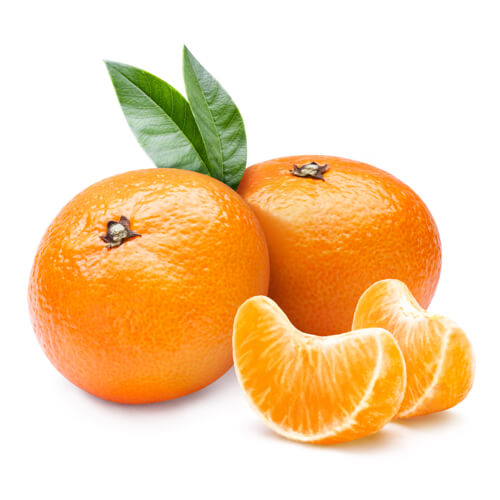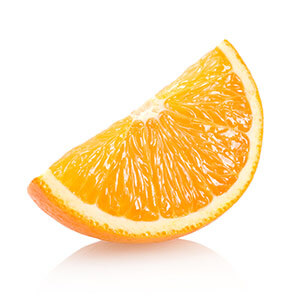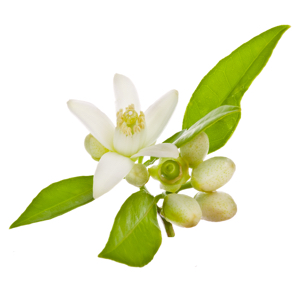 Description
Vibrant, pure, and masculine, this crisp blend of mandarin and petit grain, spiced with sexy mineral amber, evokes a brisk, aromatic freshness, with an elegant Mediterranean touch.
You may also like
Bvlgari Aqva EDT by Bvlgari Reviews
10/19/2016
light and crisp! i love it! buying a full bottle!!!
10/19/2016
Great smell, long lasting
10/14/2016
Love it and a very happy costumer.
10/07/2016
I find this scent to be very subtle and refreshing. Two sprays in the morning usually last up to 5 hours. Perfect for the workplace!
10/06/2016
Love it, it's so fresh and lasts all day!!
10/05/2016
Great scent!!! So fresh
10/04/2016
Best colonel I have received so far.
10/04/2016
This smells so good. A very clean and manly smell.
10/04/2016
Great scent but doesn't last long
10/04/2016
Nice pleasant smell that everyone compliments me on not overpowering at all.
10/04/2016
Very good smelling cologne get compliments all the time
10/04/2016
Very clean fresh scent Was not overpowering but lasted 14 hrs Enjoyed it
10/03/2016
awesome Cologne. Best one
10/02/2016
Love the scent!
10/01/2016
I love it! The smell is exactly as described.
10/01/2016
The best one yet.
09/30/2016
I love it. The scent is refreshing.
09/30/2016
Lasting Fresh Clean sexy Sharp Dressy
09/30/2016
Love the smell but doesn't last that long
09/30/2016
Absolutely amazing! So fresh and clean. Smells great all day! My new favorite!
09/28/2016
My third scent with ScentBird, and by far my favorite so far. Clean scent without being too strong or obnoxious.
09/26/2016
Aquatic with sea-breeze beachy element. Fresh, clean, masculine and unoffending if not a little light. Highly regarded with an herbal element. Liked it myself, not loved. I wore it a full week and additionally on other rainy days in the Summer -- personally I determined I do NOT need a full bottle of this.
09/24/2016
It's not an off putting scent by any means, but it's not exciting or interesting. Clean but not as oceanic as I expected, for better or worse. A resounding meh.
09/21/2016
Great clean, classic, scent. Woodsy and fresh smell. Works through the entire day.
09/17/2016
When I first got this in the mail I was honestly disappointed in my choice and felt like it was a wasted month. When I smell this, I pick up a much stronger woodsy scent than the citrus scent I was expecting. I still find that the smell isn't exactly what I wanted, but the whole point of ScentBird for me was to get a wide array of fragrance options, so I'm glad I ended up with this one. The scent itself lasts for quite a long time even with only one or two sprays. I'd conservatively say it would last 6-8 hours, but may last a bit longer if you aren't sweating a lot. If you like a powdery, woodsy scent, this may be a great fit for you. If you're looking for something bright and citrusy, I'd say you'll maybe want to pass on this.
09/10/2016
I love this scent. Not to overpowering but, comes across as confident. The smell last all day and just as strong 8 hours after I put it on. Highly recommended.
09/07/2016
Its a perfect blend of casual sporty fresh and summer date night, highly recommended, is not overpowering, just the perfect note for every day use.
09/06/2016
Sell great with that air of confidence
09/05/2016
Very fresh light scent
09/04/2016
Smooth and clean I love it
09/04/2016
A nice scent for the summer
09/03/2016
Extremely light. Once it gets on my skin I can barely smell it. I guess the true test will be out in public to see if other people can smell it and if they like it.
09/02/2016
Very great strong manly smell
09/02/2016
I love the smell of the cologne I'm planning on buying in the future
09/02/2016
Awesome not to heavy or to light. A pleasent smell.
09/02/2016
This us why I canceled my subscription because the fragrance does not last long and does not seem to be an authentic product, but rather a knockoff!
09/02/2016
Great smell, last all day
09/01/2016
Awesome stuff always wanted a personal bottle
08/31/2016
very nice so far
08/31/2016
Love it! One of my new favorites and plan to purchase a full bottle.
08/30/2016
This is a nice fragrance, I have had several compliments on this. I would suggest this to guys looking of for something different.
08/30/2016
LOVE, a great scent
08/30/2016
great clean scent.... Airy, oceany smell. Light. Good for warm weather, not a strong long lasting scent. Kind of soft and is subtle. I like it.
08/30/2016
Oh wow this smell so good
08/24/2016
Rico, ricooo!!!
08/23/2016
I like the fragrance and the freshness. I am overall satisfied with this. It seems to last for 8-12 hours.
08/08/2016
Love the citrus start, with the finish of fresh and fragrant woodsy base!
08/08/2016
I love the Scent on this particular. I fell in love with the freshness and smooth scent on this particular cologne.
08/07/2016
Great smell and long lasting
08/06/2016
Great citrusy scent. Not too overpowering. Wonderful for summer!
08/04/2016
Love the smell and the ladies do too!!!
08/04/2016
Very aquatic, but also has nice woodsy smell to it. But it never overpowers the aquatic smells, like mandarin citrus, not lemony. Has also sort of a sage/seaweed smell that is attached to the citrus. Doesn't have a big presence, or last all day, but not bad on me.
08/03/2016
Nice! Didn't like it until my second try
08/03/2016
OMG!!!! This one is amazing!!! Im a fanatic when it comes to Cologne and this one really takes the cake!! WOW
08/03/2016
Definitely one of my favorites. Smells very clean. Get lots of compliments when I wear it. Considering a full size bottle 😍
08/02/2016
It was a bit too spicy for me. And the scent wore off pretty quickly.
08/02/2016
a very nice scent. one of my favorites. highly recomended
08/01/2016
Its like an addictive smell
08/01/2016
This sent was great. Definitely fitting name, clean and refreshing.
07/31/2016
Scent is wonderful, hubby and I both love it...
07/30/2016
Great choice if u pick this one up great smell
07/27/2016
This is a good one. I'm going to put it on my shopping list.
07/16/2016
I love the smell of this cologne. The only con is it does not last long so I do need to reapply.
07/11/2016
Not to bad, just reminds me of my Dads Avon Cologne. Not my scent but I'm sure some would like it, nice tone to the scent.
07/08/2016
It's ok, a little spicey for me. I was hoping for a cleaner, fresher scent.
07/07/2016
very citrusy kinda reminded me of ck one but better
07/07/2016
Love this cologne! Light and crisp scent with a citrus base which is perfect for summer.
07/05/2016
my lady likes it very much.
07/05/2016
Great cologne!! My wife loves it! That means lucky me!!!
07/05/2016
i love the smell of it
07/05/2016
It ok not very last longing
07/04/2016
Smells like an Avon Cologne not that great
07/03/2016
Very nice and the ladies love it on me.
07/03/2016
A tad too much hint of cucumber.
07/03/2016
It's the best I've smelled so far
07/02/2016
Clean and crisp just great !
07/02/2016
Very clean and crisp.
07/01/2016
Smells amazing. Very clean. I get compliments when I wear it.
07/01/2016
Love this smell. Fresh and clean.
07/01/2016
Good stuff - Not groundbreaking - but fresh.
06/30/2016
Smells amazing my husband loves it.
06/23/2016
The best cologne ever made!!! Last all dy long.
06/22/2016
This smells amazing! Not too strong. Has a nice clean smell.
06/21/2016
wonderful and not overpowering. last long too.
06/08/2016
Very strong smell with an unpleasant hint of bs.
06/06/2016
It has grown on me, but at first I thought it too strong, and more feminine than I am comfortable with...
06/06/2016
i got it for my bf and it is amazing! Very strong at first but perfectly evens out throughout the day.
06/03/2016
Awesome clean smell!
06/03/2016
Smells good to me
06/03/2016
Great scent for daytime or a casual night out. Smells clean and fresh.
06/03/2016
It smells good
06/02/2016
Liked very much
06/02/2016
NIce scent to wear in the daytime hours. not to overbearing.
06/02/2016
A very pleasant fragrance. Light, fresh and clean. Love it!!
06/02/2016
love this scent
05/26/2016
Awesome scent as I lean towards the lighter fragrances. This is a nice clean fresh scent. Wish it would last a little longer.
05/20/2016
Was not a fan of this at all. Just didn't like the way it smelled or how weak it seemed to be. I always say try it for yourself but this just wasn't for me.
05/07/2016
It's awesome!!!
05/06/2016
Absolutely love this cologne!
05/01/2016
Love it has a nice clean smell to it its light not to powerful
04/30/2016
Love the smell! light and fresh
04/29/2016
It smells amazing I just feel that peace have to get extremely close to me to smell me and I prefer something that people can smell without getting extremely close
04/29/2016
Love this scent. Fresh and clean.
04/05/2016
Warm, assertive, masculine!
03/30/2016
Nice light and sweet fragrance with some charm.
03/30/2016
Really good . Not my favorite but good .
03/29/2016
Love the smell
03/29/2016
I love the smell.
03/29/2016
Definitely my favorite scent. The scent does fade however every girl who gets close to me hours later still smells it and always complements it.
03/29/2016
Very nice light fresh scent.
03/23/2016
Probably my new favorite scent. Smells more sophisticated than the overly popular Aqua Di Gio. Fades away as quickly as the Armani one, though.
03/08/2016
I actually really liked this scent. I'll be buying a bottle of it. It's got the sweet, Aqua Di Gio smell without smelling like Clean Soap (which I think Aqua does) It has a bitterness to it when you first put it on, but after about 30 minutes it goes away and leaves a great, classic scent. Really like it!
03/06/2016
Very fresh and light.
03/06/2016
Pretty nice smell. The "Citrus" fades fast. Like, 2 minutes after you spray fast. Pretty calming and perfect for everyday use.
03/04/2016
Definitely my fave so far!
03/01/2016
I liked this at first. But the more i wore it the less i liked it. Definitely didnt go with my natural body scent.
02/07/2016
Tons of compliments! I got hit on so much at my job from women lol Nice clean fresh scent. Not overpowering but not a light scent either
02/04/2016
A little overwhelming when you first put it on. Doesn't last long, disappears after 2 hours. After initial spritz, has a nice clean scent. Wish it lasted longer.
02/03/2016
breezy and crisp. very good scent.
02/01/2016
Certainly not good for this time of year. Summer and coming from the gym would be the best. Just not for me.
01/31/2016
Giving it three stars mainly because of its longevity. It's a very clean and fresh smell, that isn't over bearing for the people around you. Definitely great for the office, or just hanging out; would try something a bit more "playful" for a date.
01/30/2016
This one smells good. Fresh and clean. Kind of generic, it's not like "Wow! I've never smelled anything like this before". Perfect for summer days.
01/30/2016
Fresh and clean scent. I can see myself wear this to work and for casual settings.
01/30/2016
This is an excellent fragrance but unfortunately it has no staying power and does not project much. Everyone loves the smell but I wish it had more 'punch'. I would recommend this fragrance for an office worker that wants to smell good really close up and not project much.
01/07/2016
Better then what i thought
12/31/2015
Smells great! Not too musky and very fresh.
12/30/2015
It was so awesome that my boyfriend stole it, and now he uses it
12/30/2015
LOVED THIS ONE. LIGHT, CLASSY, SPORTY AND CLEAN. HAS A BULGARI ESSENCE, BUT LIGHT YOUNG SPORTY NOTES
12/30/2015
Its like "Axe Lab" grew up and moved past the strong, synthetic smell. It's not bad, but I really don't agree with the unabashed love people are showing for it. The smell itself doesn't seem to persist very long.
12/30/2015
Nice smelling fragrance. ..
12/30/2015
Nothing at this time
12/08/2015
Great smells clean
12/08/2015
Love it , had good Compliments
12/08/2015
Smells great And all the women at work loves When I spair it on myself
12/05/2015
I absolutely love this sent. I think I am going to have to buy the bottle. It smells fantastic and lasts all day.
12/05/2015
Smells like it wants to be fresh, just doesn't seem powerful enough, although, the scent is very good...but doesn't have an "aqua" scent/feel to it.
11/18/2015
Instantly blends in with my own scent, clean, fresh, great day to day scent that I wear to work. Very versatile. The citrus is there, but its not overpowering at all, blends in very well with the other notes.
11/17/2015
Very clean and fresh scent, the name says it all.
11/05/2015
Received lots of compliments on how good I smell wearing BVLGARI. Last all day long
11/05/2015
Every time I wear this, women are constantly smelling me. This one is definitely a winner.
11/03/2015
Had to beat em off with a stick!
10/29/2015
Is one of the best, scent out there, bravo 💗💗💗💗💗
10/29/2015
Very clean and fresh. Masculine and very long lasting. Closely borders "run of the mill"....but very nice nonetheless.
10/29/2015
A fantastic scent for day or night. Masculine, fresh and long lasting.
10/29/2015
Love love love this cologne. Got a ton of compliments!
10/29/2015
Wife loves it also a lot of the ladies at work do too.. Long lasting the scent isn't overpowering but you still know it's there
10/29/2015
Very Clean and not over powering.
10/19/2015
Good clean sent
10/05/2015
I really enjoy this fragrance! Clean yet manly.
10/05/2015
SO GOOD. A little floral for me though.
10/01/2015
Definitely has a fresh scent, but it is very routine. I was hoping the scent would be more unique than it is.