Bvlgari
Bvlgari Aqva Amara EDT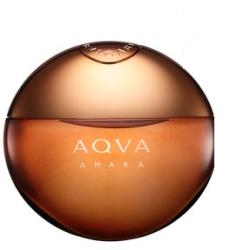 Get a 30-day supply of Bvlgari Aqva Amara EDT
for
$
14.95
Notify me once this scent is available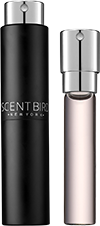 0.27 oz subscription

0.27 oz a la carte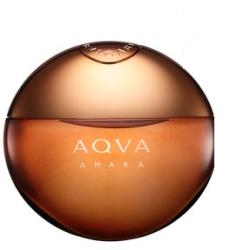 3.4 oz bottle
Share and earn free perfume
Notes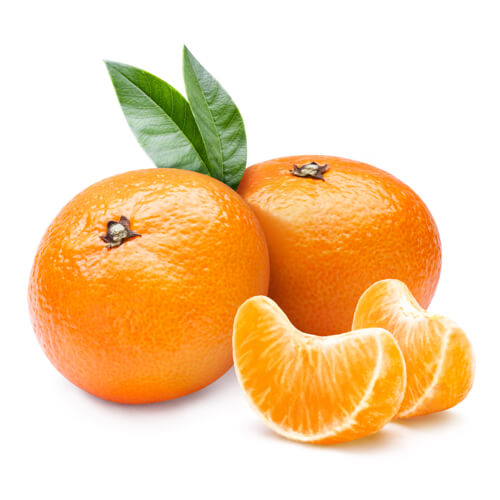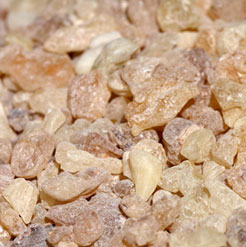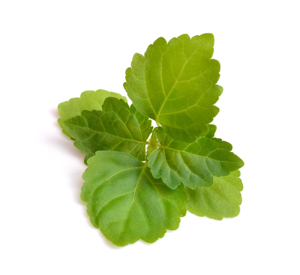 Description
Aqva Amara (Bitter Water)'s unique pairing of neon-bright neroli and mandarin notes with the dark mystery of Indonesian patchouli and frankincense creates a cologne that is equally Mediterranean and Eastern. The warmth of patchouli and the cool reserve of frankincense infuse the crisp citrus with a meditative, masculine depth.
You may also like
Bvlgari Aqva Amara EDT by Bvlgari Reviews
11/16/2017
Love at first smell
11/06/2017
I really got lucky with my first cologne! This scent is deliciously divine. My absolute favorite of any cologne I've ever worn. I sprayed two shots this morning around 7am and I still smell it just as good at 3pm as I did 5 minutes after I first sprayed it. The scent is expensive, seductive, and clean. I smell like what I'd think a billionaire would smell like. Someone important, yet still mid-30s or blow in age.
11/05/2017
I was really doubtfull at first but giving it a chance i absolutely love it. Everything i want in a fragrance!!!
11/04/2017
This fragrance has very citrus like, electrifying notes, with a deep floral incense type of quality to it. In the fall crisp cold air makes this scent pop, and I absolutely fell in love with it. This scent made me feel confident, and got many compliments on it. It dries down to a subtle spicy, yet cozy freshness, that makes you wanna wear it all the time. At first, I tried to save some for special occasions, but it definitely started to grow on me, I ran out quick...
11/03/2017
Nice, but came off more as floral then citrus. Didn't seem to last like others but also wasn't over powering. A good scent for the day, not for the night.
11/02/2017
I wasn't impressed with this cologne at all! It reminded me of the over powering old lady perfumes my grandma would wear when I was growing up.
10/31/2017
Never before have I revived so many compliments! I liked it when I first opened it ... but nothing could have prepared me for the onslaught to come! One female friend actually asked me what I was wearing, and told me she wants her boyfriend to smell like me. Oh, and that was around 6 pm. I had forgotten all about it, but it obviously last all day.
10/30/2017
Very Citrusy and Fresh smell. I really loved it !!
10/11/2017
Absolutely my favorite scent. Perfect for summer! My only issue was that it had a mediocre performance.
10/03/2017
Personally it was strong and not my type of scent
09/27/2017
Great scent! Fresh and sexy. Doesn't last very long though
09/22/2017
This Cologne is SERIOUSLY masculine. That guy that works out way to much and wears a shirt that's one size to small....he wears this. It's kind of grown up AXE feel. However, on the other side of that coin. It actually really is a summer fragrance with power. It lasts, gets compliments, and makes you feel great, without drowning people in scent. Try it!
09/17/2017
Great scent. Not overpowering.
09/10/2017
I absolutely loved this scent on my husband. It smells very manly!
09/07/2017
It's a fresh citrus note. It also last a long time. I'm getting over 9hrs. The wife said it was her favorite of all my cologne so far.
08/31/2017
Love this scent, it opens on the perfumey side but after the first 15 minutes it becomes really nice. Lasts for almost seven hours on me and I can't stop smelling myself. Will definitely be ordering a full size bottle of aqua amara
08/30/2017
it was ok, i was not impressed
08/30/2017
Fresh, solid, citrusy fragrance that is pleasant.
08/29/2017
great scent for the summer
08/25/2017
Very nice scent....got compliments on it right away....
08/22/2017
Bvlgari Aqva Amara is amazing. ..I was sold when I was at the produce mart, and this woman in front of me, looked back at me turned back, and started to twirl her hair.I was like damn I'm sold this juice is has great projection, and silage! !
08/17/2017
I first heard about this one from Jeremy fragrance. He made it sound amazing and it was. I really enjoyed this one.
08/03/2017
Nice for 5 minutes then seemed to fade into nothing.
08/03/2017
I like the opening notes. This is a nice, casual wear fragrance for men. It smells masculine. The longevity of the fragrance is good, with its middle notes and bass notes lingering subtlety for several hours. To me, this fragrance is best with jeans and a T-shirt, in an outdoors summer setting.
07/23/2017
I sorta forgot what I picked, being my first time using this and forgot about it. Checked the mail today and seen i finally got my shipment. Very strong smell, manly, and full scent of robust. Can't wait for next months!!
07/12/2017
It's a little hard to know what a cologne will smell like just by description but Scentbird does a great job of it. I've love this cologne. It does have a strong scent so less is more, but it does fade fairly quickly (after a couple of hours). It's a very clean manly scent. I would buy it.
06/26/2017
My new favorite summer fragrance!!! Huge compliment getter.
06/20/2017
First ScentBird choice...a full, robust aroma. I thought it stanktedded at first but it grew on me after about 30 minutes...maybe a bit much at 9am on a Wed in the office cubicle, but it 'smells to have' an obvious dance club/afterhours appeal.
06/15/2017
Smells clean with a soft initial smell, but powerful in small spaces. Gave me a headache within 15 minutes of wearing. I had to drive to work with the window down.
06/02/2017
Very nice, it is a little more mature than the regular Bvlgari Aqva.
06/02/2017
Very nice scent. Kind of strong up front but the end notes are very nice and by the end of the day it's very pleasant!
05/18/2017
A little more spicy than anticpated.
05/11/2017
Tbh I didn't really like this one at all. It smells like any other cheap cologne to me. Kinda old-manish.
05/05/2017
Great scent, love the smell! The only issue is that it doesn't seem to last nearly as long as I'd hoped. Seems to really start to fade after about 4 hours of wearing.
05/03/2017
I did not like this fragrance when I first got it. I spent days testing it at home and work trying to figure out why? During all that, I finally figured out how and when to wear this fragrance. Now, this is my go to, Friday T-shirt and Jeans at the office scent. Light fresh and will carry you over to happy hour with friends. This is a strange scent if the environment is on the cooler side, it will feel like your not wearing it. The hotter it gets, this fragrance will project off your body like no tomorrow! I get complimented, every time I wear this fragrance from women ages 18-80.
05/03/2017
Nice fragrance....
05/02/2017
my first scent from scent bird smells exactly like it says on the info i like it i have yet to here any comments from anyone but it smells like summer grear for after the beach and going to the bar in the office
04/25/2017
My new favorite scent!
03/08/2017
Smells like oranges and dog sh*t!
03/07/2017
Great alternative to the Bvlgari Aqva with some similar notes plus citrus. Surprisingly long lasting. One of my new favorites.
03/05/2017
Not a super huge fan. The rose scent is just too overpowering. I felt like I was a walking flower shop.
03/05/2017
Love it like every other BVLGARI cologne they offer. Clean n classic. Sexy.
03/05/2017
First purchase and satisfied with this choice
03/04/2017
Average. Not worth $15
03/03/2017
Smells great. Sober & mature.
03/02/2017
Another awesome scent. Cant lose with this one. Classic.
03/02/2017
That odor smell from/on the beach.
02/06/2017
Sophisticated, but not overbearing. What my ideal european lover would smell like.. :0
02/06/2017
I hate this scent. It smells nothing like the description. I want to return it.
02/04/2017
I love the scent but I feel like it's been watered down does not last very long at all
02/04/2017
Doesn't last, but it's ok.
02/03/2017
Love it. Doesn't last whole day though but definitely refreshing scent.
02/03/2017
Love the scent, this was the first one i ever got from scentbird and i am extremely pleased.
01/31/2017
Just put it on for the first time. It smells really good and appears to be stronger than Bvlgari Aqva (The blue one which I also like).
01/31/2017
The scent was great, but just didn't stay with me long enough.
01/04/2017
Very good smelling and the ppl around me like it as well.
01/03/2017
Great sent one of my favorites
01/01/2017
elegant scent for sure
01/01/2017
Very light. I have not noticed a smell after I've sprayed it and left the house. G/f likes this scent. No comment from co-workers despite other comments about it being strong and long-lasting.
01/01/2017
I love it. Great for a winter scent
12/31/2016
This scent was good not too overpowering. My favorite is still Versace pour homme but this one isn't bad and I'll continue to use it to change things up occasionally.
12/31/2016
Lovely fragrance that starts off almost unisex on the spray, but on my skin was very masculine. Offers better than average sillage and good longevity.
12/30/2016
Strong and lasts a long time. Not for everyday...one spray is all you need.
12/18/2016
Great scent! Really wore very well through the day. Good lasting power.
12/10/2016
The older I get, I'm generally not a fan of lighter, citrus laden scents. However, this cologne pulls off the bright overtones without going overboard and making you smell like an absolute Abercrombie. Love the super fresh, nearly pine-like top notes, and am really pleased how this selection seems to seep into my skin, not dry and disappear. I would recommend this to anyone who wants a complex fresh aroma that offers a super nice, extended mellow fade.
12/07/2016
Great everyday smell!
12/06/2016
Love this one right off the bat. The scent is long lasting and subtle but noticeable.
12/04/2016
Very bright and overwhelming immediately after applying. Almost makes you want to sneeze. Fades nicely into a very long lasting, not too bright, not too dark scent. Very pleased with how long it lasts and it doesn't take a lot.
12/04/2016
Awesome scent, glad I chose this, got nice compliments!
12/04/2016
Best one I have smelled it has a citrus side to it making more elegant fragrance
12/03/2016
Not my preference
12/02/2016
Smells like plastic.
12/02/2016
To much like the everyday smells the younger dudes are wearing. Looks more rugged and maybe sandy but seems like the Bosses and everyday wearing types. Nothing special.
12/01/2016
It's a refreshing change.
11/29/2016
I like this WAY BETTER than the Cartier Declaration EDT I received last month. I would DEFINITELY classify this as a citrus scent. Not as citrusy in the first 6 hours of wear. Citrus DEFINITELY comes out after 8 hours of wear. VERY STRONG. Probably only need 1 pump on each side (left and right) of a shirt!
11/20/2016
Smells pretty good I wore it to a club but I don't think it was that noticeable, I'm gonna try it out at work and see how that goes
11/06/2016
i like the aquatic citrus feel of this, on the lighter side though
11/06/2016
Awesome scent love it.
11/05/2016
Smells great and my wife loves it!
11/05/2016
Very Fresh scent. Not over powering and great performance.
11/04/2016
like Versace pour Homme dressed down with mandarin orange. If Versace Pour Homme resembles male confidence, Amara would be male confidence wearing boardshorts and shades with a tan. Versace pour Homme = strikingly cool Aqva Amara = casually cool
11/04/2016
I liked this scent. It was fresh and a great day scent.
11/03/2016
Received many positive comments on the smell however I found that it did not last long. It was undetectable after a few hours.
11/03/2016
Nice i love it
11/03/2016
Spicy but very subtle. 😉
11/02/2016
It smells delish on my hubby! You can never go wrong with Bvlgari
11/02/2016
I like the sent a lot. very smooth
11/01/2016
Very perfume smelling, sweet.
11/01/2016
Man! What a great smell. Get an aqua di gio vibe from it. Smells great ! Very fresh, clean etc. already received a lot of compliments and my wife loves it !
11/01/2016
This was great. My wife really liked it, and I received many compliments. I will try some more like this.
11/01/2016
Mild scent, really nice👍
11/01/2016
I wouldn't buy a full bottle of it for five dollars. It's not a bad smell, but I would not pick it over smelling like I were just wearing deodorant. The only redeeming phase of the experience is the tail end of the aromas longevity and that's only because it comes to desist smelling like the perfume of an elderly woman
10/31/2016
This smells amazing!
10/31/2016
Nice fragrance, light not over powering. Doesn't last long. Great for day wear or office.
10/30/2016
Really, fresh cologne didn't last very long, but good overall.
10/29/2016
I love the citric undertones. Smells great for any occassion
10/29/2016
Not my favorite.
10/10/2016
This has such a fresh and long lasting scent... Loved it.
10/04/2016
I thought it was Acqua di Gio at first. I love this cologne! Smells wonderful!
10/04/2016
This is by far the best cologne I ever purchased.
10/04/2016
It is nice for other people, not me.
10/04/2016
It wasn't for me
10/04/2016
Smell is amazing
10/04/2016
I was totally satisfied it was pleasant and clean
10/04/2016
Once again I can't use my cologne!! Not once since I been in this service have I received a bottle that actually works. It's a waste of money!!!
10/04/2016
Extremely you attractive smelling. Very toned down musky an drew spicy.
10/01/2016
Nice, subtle scent.
09/30/2016
There are a few notes I don't like about this cologne but overall present smell.
09/26/2016
Positively surprising. Bulgari Aqua Amara gave me a big smile when I first sprayed it on. It quickly evolved a little into a beautiful oceanfront citrus grove situated downwind from a sun-bathed herb garden flanked by cool evergreen woods. After a few hours I still couldn't stop sniffing my wrist. The fairly linear performance is above average and so is its value. Primarily a Late Spring - Summer - Early Fall fragrance which makes its parent (that personally I only "like") uniquely Summer by comparison. However, I can also totally see men rocking Amara around the Christmas Tree having a happy holiday. LOVE this one!
09/10/2016
smells ok. The projection is good for 2-3 hours, then the smell starts fading away. I would not buy this again, just does not work on my skin.
09/07/2016
My first buy from scentbird and I must say its amazing.
09/02/2016
Nothing special. Smells ok but a lot like other scents.
09/01/2016
Fresh casual scent that's long lasting on my skin. A good work scent for me. It's also a very masculine scent.
08/31/2016
not what i would usually pick for myself but so far i have really enjoyed it- sometimes you need to branch out and try different scents. This one has definitely garnered some attention!
08/31/2016
Great scent, good longevity.
08/31/2016
I've read a review on this cologne. The top note is definitely citrusy. I can smell the orange from just spraying it on the back of my wrist. The scent is pretty decent. It's strong in my opinion so I would recommend about two sprays only. Applying it on one side of my neck and on the back of my wrist and rubbing both wrist together works well for me.
08/31/2016
Really nice, it lasts a long time, too
08/31/2016
Very refreshing scent
08/30/2016
Was to spicy for me
08/26/2016
Lovely citrus and sandalwood scent, fairly delicate with a musk that just keeps it from being a perfume. Lots of complements from the ladies.
08/22/2016
Not bad, honestly I didn't like it when I first get it, but it get's better now. Probably not going to be my main cologne, but I'm sure I'll use it every once a while
08/19/2016
Do not like it at all smells very musky defenitly will not be using this one
08/07/2016
This scent isn't bad, its however it is very strong, a small amount goes a long way, but it isn't my jam.
08/04/2016
A very "clean" scent. Not too strong - good for summer. I'm more of a strong, exotic fragrance kinda guy; it initially smelled borderline "alcohol" -ly to me but thats just my opinion. Longevity was approx 6-8 hours. Nice.
08/03/2016
Great summer fragrance, didn't last long for me personally though.
07/31/2016
Great scent that "smells like summer". Citrus and aquatic with nice longevity. However, I put it on for morning errands, smelling great and feeling great - then did some gardening. Once I began to sweat profusely, it turned into "wet dog a l'orange". Saving the rest of the sample for weather below 90 degrees.
07/31/2016
Not for me...some note just doesn't set well with my skin or my nose.
07/31/2016
Excellent hot weather fragrance.
07/12/2016
Awesome summer scent! Especially for really hot days. Opens with citrus and drys down to a soft aquatic note. Lasts about 6 hours on me which is pretty good.
07/08/2016
Good cologne, just not for me. It smells a little like a woman's perfume.
07/06/2016
Great soft smell
07/04/2016
Very impressed with this one. Definitely the most well rounded scent I have received so far from scentbird. The top is a bit harsh but give it 30 minutes and it turns into a wonderful, fresh, clean, slightly smokey aquatic. It's definitely a unique aquatic fragrance and one anyone who enjoys fresh aquatic fragrances should look into. Projection is average however longevity on my skin was amazing. This lasts about 10 hours on me. It's still a bit generic of a fragrance as most aquatics are but you are bound to get some compliments or at the very least not offend anyone with this fragrance.
07/03/2016
Great scent, with good projections. Very fragrance for the summer.
07/02/2016
Smells wonderful. Great longevity. Would buy again!
07/02/2016
Smells good, I would probably wear this on a hot sunny day...perfect for the summer. It's something different for an aquatic scent.
07/02/2016
Not a fan. It smells very strong even at one spray. A scent should be discovered, not announced.
07/02/2016
It's smells great!!!
07/02/2016
for me the opening is very weird,too citrusy but then it turns into a pleasant citrus fragrance.Its more of a night scent,well that's how I see it also dont expect it to be wowed its just an ok fragrance 3.5/5
07/01/2016
It didn't smell good in my opinion..
07/01/2016
It smells okay. It's fresh and somewhat citric. It's best used for very sunny and hot days!
06/07/2016
You can easily distinguish the woody and citrus scents for a light and very pleasant aroma. I think it would intrigue any woman.
06/02/2016
Loved it last very long, I would buy this
06/02/2016
Best scent I've had in the 4 months I've used this service. Tons of compliments
05/30/2016
Great scent. Unique aquatic scent.
05/29/2016
I was surprised that I really like this Cologne
05/29/2016
I was surprised how much I really like this Cologne
05/26/2016
My husband likes it quite a lot. It smells very woodsy and nice on him. :D
05/16/2016
Very similar to the Bvlgari Acqva Blue but softer and more classic/serious. - Repeat: Yes - Main Cologne: No - Work: Yes - Night Date: No - Casual Date: Yes - Buy Full Bottle: Only if you have other colognes.
05/05/2016
It's amazing I'm gonna get a full size bottle
05/04/2016
Good beach scent, still like my Coney Island over this but its good.
05/03/2016
Great scent, it lasts a good while too, I've gotten a lot of compliments.
04/10/2016
I got a tons of compliments from this one!! One of my favorites!
04/01/2016
Someone told me I smelled like Axe body spray...not what I was looking for.
02/04/2016
Absolutely love it, crisp and fresh but not too strong
02/02/2016
Felt that the fragrance did not match the descriptors.
01/31/2016
Fantastic. So many compliments
01/29/2016
A compliment getter. A burst of bitter orange that smells earthy or maybe a little acquatic. It lasts for ages and performs well.
12/30/2015
Great evening scent
12/25/2015
I disagree about the scent disappearing. I think it is light, fresh, and perfect for the office. I have been stopped so many times and asked "is that you" and what is that. Will you fill the room, no... It will be on the air and have people looking for the source
11/12/2015
I loved it and would definitely use it as my daily cologne!
10/30/2015
Scent is very classic with a fresher finish on a earthy start, I will agree with the others and say the scent doesn't last
10/29/2015
Bvlgari Aqva Amara EDT is ok, I suppose. It does have a very pleasant fragrance, but, it doesn't last long, maybe 2 hours. I'm happy that I tried it, but, it wouldn't be my choice as a daily use fragrance.
10/02/2015
First one and I like it alot...very classic smell to me...
09/30/2015
It's a great scent but as I saw in another review it appears not last very long but this could be our own sense of smell that has adjusted to the scent itself but all in all I was pleased.
09/30/2015
I didn't care for it..It was okay..it didn't "Wow" me and the scent didn't stay very long either.