Bvlgari
Bvlgari Aqva Amara EDT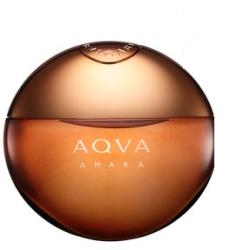 Get a 30-day supply of Bvlgari Aqva Amara EDT
for
$
14.95
Notify me once this scent is available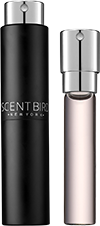 0.27 oz subscription

0.27 oz a la carte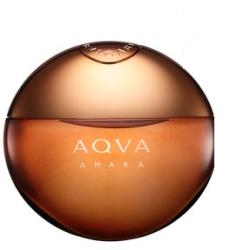 3.4 oz bottle
Share and earn free perfume
Notes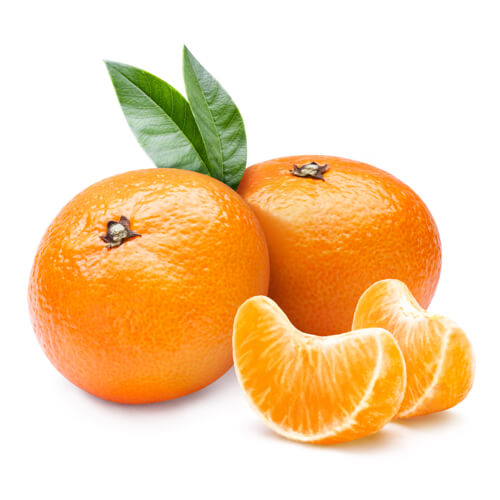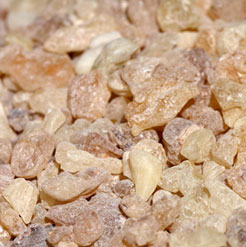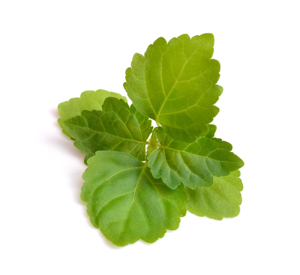 Description
A solar landscape of lush citrus groves and red-ochre earth, watered by volcanic springs—this is the Mediterranean, Aqua Amara is a woody-aquatic contemporary scent dedicated to the modern man. The scent opens with notes of rich Tunisian neroli and an edgy counterpoint of Sicilian mandarin. These are cooled by a heart of spring water, rich in minerals and filled with light. Finally, the base of Indonesian patchouli and frankincense grounds the fragrance in soft woody tones that embody the essence of masculine luxury.
You may also like
Bvlgari Aqva Amara EDT by Bvlgari Reviews
10/10/2016
This has such a fresh and long lasting scent... Loved it.
10/04/2016
I thought it was Acqua di Gio at first. I love this cologne! Smells wonderful!
10/04/2016
This is by far the best cologne I ever purchased.
10/04/2016
It is nice for other people, not me.
10/04/2016
It wasn't for me
10/04/2016
Smell is amazing
10/04/2016
I was totally satisfied it was pleasant and clean
10/04/2016
Once again I can't use my cologne!! Not once since I been in this service have I received a bottle that actually works. It's a waste of money!!!
10/04/2016
Extremely you attractive smelling. Very toned down musky an drew spicy.
10/01/2016
Nice, subtle scent.
09/30/2016
There are a few notes I don't like about this cologne but overall present smell.
09/26/2016
Positively surprising. Bulgari Aqua Amara gave me a big smile when I first sprayed it on. It quickly evolved a little into a beautiful oceanfront citrus grove situated downwind from a sun-bathed herb garden flanked by cool evergreen woods. After a few hours I still couldn't stop sniffing my wrist. The fairly linear performance is above average and so is its value. Primarily a Late Spring - Summer - Early Fall fragrance which makes its parent (that personally I only "like") uniquely Summer by comparison. However, I can also totally see men rocking Amara around the Christmas Tree having a happy holiday. LOVE this one!
09/10/2016
smells ok. The projection is good for 2-3 hours, then the smell starts fading away. I would not buy this again, just does not work on my skin.
09/07/2016
My first buy from scentbird and I must say its amazing.
09/02/2016
Nothing special. Smells ok but a lot like other scents.
09/01/2016
Fresh casual scent that's long lasting on my skin. A good work scent for me. It's also a very masculine scent.
08/31/2016
not what i would usually pick for myself but so far i have really enjoyed it- sometimes you need to branch out and try different scents. This one has definitely garnered some attention!
08/31/2016
Great scent, good longevity.
08/31/2016
I've read a review on this cologne. The top note is definitely citrusy. I can smell the orange from just spraying it on the back of my wrist. The scent is pretty decent. It's strong in my opinion so I would recommend about two sprays only. Applying it on one side of my neck and on the back of my wrist and rubbing both wrist together works well for me.
08/31/2016
Really nice, it lasts a long time, too
08/31/2016
Very refreshing scent
08/30/2016
Was to spicy for me
08/26/2016
Lovely citrus and sandalwood scent, fairly delicate with a musk that just keeps it from being a perfume. Lots of complements from the ladies.
08/22/2016
Not bad, honestly I didn't like it when I first get it, but it get's better now. Probably not going to be my main cologne, but I'm sure I'll use it every once a while
08/19/2016
Do not like it at all smells very musky defenitly will not be using this one
08/07/2016
This scent isn't bad, its however it is very strong, a small amount goes a long way, but it isn't my jam.
08/04/2016
A very "clean" scent. Not too strong - good for summer. I'm more of a strong, exotic fragrance kinda guy; it initially smelled borderline "alcohol" -ly to me but thats just my opinion. Longevity was approx 6-8 hours. Nice.
08/03/2016
Great summer fragrance, didn't last long for me personally though.
07/31/2016
Great scent that "smells like summer". Citrus and aquatic with nice longevity. However, I put it on for morning errands, smelling great and feeling great - then did some gardening. Once I began to sweat profusely, it turned into "wet dog a l'orange". Saving the rest of the sample for weather below 90 degrees.
07/31/2016
Not for me...some note just doesn't set well with my skin or my nose.
07/31/2016
Excellent hot weather fragrance.
07/12/2016
Awesome summer scent! Especially for really hot days. Opens with citrus and drys down to a soft aquatic note. Lasts about 6 hours on me which is pretty good.
07/08/2016
Good cologne, just not for me. It smells a little like a woman's perfume.
07/06/2016
Great soft smell
07/04/2016
Very impressed with this one. Definitely the most well rounded scent I have received so far from scentbird. The top is a bit harsh but give it 30 minutes and it turns into a wonderful, fresh, clean, slightly smokey aquatic. It's definitely a unique aquatic fragrance and one anyone who enjoys fresh aquatic fragrances should look into. Projection is average however longevity on my skin was amazing. This lasts about 10 hours on me. It's still a bit generic of a fragrance as most aquatics are but you are bound to get some compliments or at the very least not offend anyone with this fragrance.
07/03/2016
Great scent, with good projections. Very fragrance for the summer.
07/02/2016
Smells wonderful. Great longevity. Would buy again!
07/02/2016
Smells good, I would probably wear this on a hot sunny day...perfect for the summer. It's something different for an aquatic scent.
07/02/2016
Not a fan. It smells very strong even at one spray. A scent should be discovered, not announced.
07/02/2016
It's smells great!!!
07/02/2016
for me the opening is very weird,too citrusy but then it turns into a pleasant citrus fragrance.Its more of a night scent,well that's how I see it also dont expect it to be wowed its just an ok fragrance 3.5/5
07/01/2016
It didn't smell good in my opinion..
07/01/2016
It smells okay. It's fresh and somewhat citric. It's best used for very sunny and hot days!
06/07/2016
You can easily distinguish the woody and citrus scents for a light and very pleasant aroma. I think it would intrigue any woman.
06/02/2016
Loved it last very long, I would buy this
06/02/2016
Best scent I've had in the 4 months I've used this service. Tons of compliments
05/30/2016
Great scent. Unique aquatic scent.
05/29/2016
I was surprised that I really like this Cologne
05/29/2016
I was surprised how much I really like this Cologne
05/26/2016
My husband likes it quite a lot. It smells very woodsy and nice on him. :D
05/16/2016
Very similar to the Bvlgari Acqva Blue but softer and more classic/serious. - Repeat: Yes - Main Cologne: No - Work: Yes - Night Date: No - Casual Date: Yes - Buy Full Bottle: Only if you have other colognes.
05/05/2016
It's amazing I'm gonna get a full size bottle
05/04/2016
Good beach scent, still like my Coney Island over this but its good.
05/03/2016
Great scent, it lasts a good while too, I've gotten a lot of compliments.
04/10/2016
I got a tons of compliments from this one!! One of my favorites!
04/01/2016
Someone told me I smelled like Axe body spray...not what I was looking for.
02/04/2016
Absolutely love it, crisp and fresh but not too strong
02/02/2016
Felt that the fragrance did not match the descriptors.
01/31/2016
Fantastic. So many compliments
01/29/2016
A compliment getter. A burst of bitter orange that smells earthy or maybe a little acquatic. It lasts for ages and performs well.
12/30/2015
Great evening scent
12/25/2015
I disagree about the scent disappearing. I think it is light, fresh, and perfect for the office. I have been stopped so many times and asked "is that you" and what is that. Will you fill the room, no... It will be on the air and have people looking for the source
11/12/2015
I loved it and would definitely use it as my daily cologne!
10/30/2015
Scent is very classic with a fresher finish on a earthy start, I will agree with the others and say the scent doesn't last
10/29/2015
Bvlgari Aqva Amara EDT is ok, I suppose. It does have a very pleasant fragrance, but, it doesn't last long, maybe 2 hours. I'm happy that I tried it, but, it wouldn't be my choice as a daily use fragrance.
10/02/2015
First one and I like it alot...very classic smell to me...
09/30/2015
It's a great scent but as I saw in another review it appears not last very long but this could be our own sense of smell that has adjusted to the scent itself but all in all I was pleased.
09/30/2015
I didn't care for it..It was okay..it didn't "Wow" me and the scent didn't stay very long either.