Burberry
Burberry Touch for Men EDT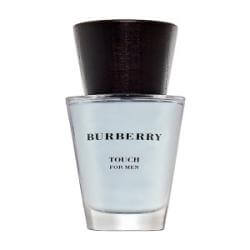 Get a 30-day supply of Burberry Touch for Men EDT
for
$
14.95
Notify me once this scent is available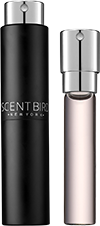 0.27 oz subscription

0.27 oz a la carte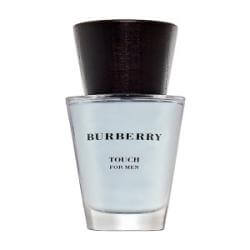 3.3 oz bottle
Share and earn free perfume
Notes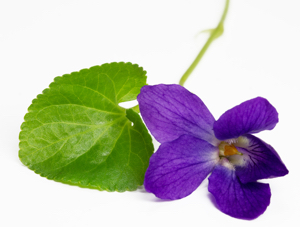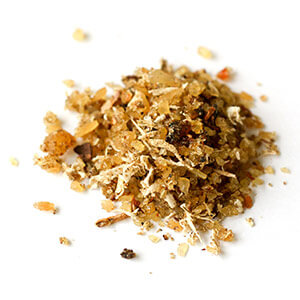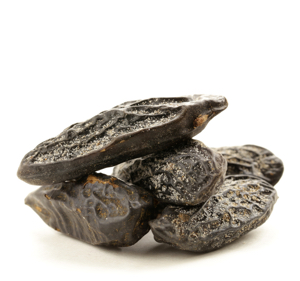 Description
Touch For Men displays an initial freshness of hard-to-define notes: tender violets and tart mandarin blend subtly with invigorating waves of white pepper, softened by the smoothness of Virginia wood and oak moss. Like a strong, deep breath, the trail develops quietly into a sturdy, masculine alchemy of vetiver, white musk, and tonka bean. Burberry Touch For Men asserts itself as an essence of life, a fragrance for rhythms or for silence, the vital accessory for a new outlook.
You may also like
Burberry Touch for Men EDT by Burberry Reviews
11/15/2017
Loved the scent from the start. Not too strong not too subtle. Plus the fiancee loves it so that's a plus.
11/09/2017
Smells amazing and lasts all day!
11/08/2017
This event is amazing I am going to buy the larger bottle as I absolutely loved it. It was very clean and masculine.
11/05/2017
Smelled good, too bad I dropped and broke it before I could wear it. I'll definitely give it another shot.
11/05/2017
the shipment was good and this was my first one. The cologne is nice but has a very powdery smell. I think it smells nice, but not something I would want to wear everyday
11/03/2017
Wasn't really my style. Smelled powdery.
11/02/2017
Really enjoy this scent. It is different from any scent I've worn before but it has a classy sophisticated smell that can be worn casually. Last a while as well which is a huge plus
10/27/2017
Excellent. A woman smelled it on me, and asked me about it. I told her it was Burberry Touch. She responded with "i want to touch you".
10/23/2017
Love his stuff!! Not overpowering, yet seems to subtly last forever.
10/16/2017
Very refreshing scent that is subtle and perfect for the spring and summer.
10/13/2017
it has a nice light scent and not over powering
09/30/2017
Kind of ethnic and earthy. Reminds me of a late night out. Some may be familiar with this scent and know it simply as "foo foo juice". Very mellow scent that can cut through a room and last long. Picks up really well and is easy to discern.
09/30/2017
This was and is my favorite fragrance from Burberry it's has a nice woodsy smell great scent for going on a date or a good scent to wear with a suit when attending church. If you like this one I recommend Burberry Brit!
09/22/2017
The girlfriend and I love this one. However, the POWDER note is really there. It's a remarkably good fragrance, but if that note bothers you...beware.
09/21/2017
This is honestly my favorite scent. I get frequent compliments on it. The musk really comes out for me. Definitely manly.
09/06/2017
The shipment came earlier than expected (always a plus). I could go all day and still have the fresh, not-so-invasive yet leave-a -lasting-impression scent on me. The fact that this was my first shipment and already my girlfriend says this is her favorite scent on me proves I made the right decision. Very impressed with this company and very impressed with this scent!
09/05/2017
It was ok, but not something i'd buy again. a little tart smelling. turned me off a bit
08/10/2017
Fresh and cool
08/02/2017
This should be considered a perfume for women, not a cologne for men. Smells like women's after shower powder. It smells good but not my cup of tea, I like fresh and clean type of colognes but this is overboard, I always get compliments when I wear Kenneth Cole Black, Armani Emporium, Versace Man, Lacoste white....but this one no one has told me they like it.....sorry but won't be ordering this again.
07/12/2017
Love this cologne. Smells so good. Kinda sweet but definitely makes me want to jump on you if you smell like Burberry touch lol.
07/05/2017
Great scent. Very clean.
07/03/2017
Starts off smelling like a mix between lemon pledge and old school scratch and sniff. There is a fresh and floral scent in there but, for me, it's overpowered by the tangy pepper smell. This one is a complete turn-off. Thankfully, it doesn't last long.
06/29/2017
Didnt like it very much doesnt smell long
06/11/2017
Nice clean smell!!
06/10/2017
Whoever invented this was a very smart man is the best thing ever to have your cologne in a pouch to travel with anyway you go at any point in given time you can spray it best idea ever thank you scentbird.
06/05/2017
Love the scent smells so good
06/05/2017
LOVE THIS SCENT. MY HUSABND SMELLS AMAZING!!!
06/02/2017
Love this scent
05/23/2017
A bit powdery to me. Although, it does smell rather fresh. Not a goto scent but still ok for me.
05/20/2017
I've alway loved Burberry's colognes but for some reason I just realized I love this scent SO MUCH! It has the perfect balance of sweet and manly smell. Perfection!
05/19/2017
Nice light fragrance. Good first pick. Many office compliments, not harsh or overwhelming. I'm happy with it.
05/16/2017
Really enjoyed this scent. I have worn it before and always get good responses to it. Also a scent that stays with you all day. Very good!!
05/11/2017
Smelled way to powdery. Disappointed
05/06/2017
nice sweet / manly smell, everyday or date night. nice fist pick
05/01/2017
Nice light scent for men.
04/29/2017
Must have scent for the collection. Very light cologne that can be worn for any occasion and the women love it.
03/08/2017
This is one of my favorite scents
03/08/2017
My favorite scent of all time!
03/05/2017
Its a good perfume, a little bit sweet, but smells good!
03/05/2017
One of my favorites to wear that always gets my wife's attention!!!
03/05/2017
Three gays give it a 5+
03/05/2017
If i could rate this more than 5 hearts i would. This scent is fire 🔥🔥
03/04/2017
Best cologne ever crisp and masculine just perfect 👌🏽 😍😎👍
02/06/2017
love it! subtle smell yet noticeable!
01/13/2017
This one caught me by surprise. I'm typically not a huge fan of Burberry colognes but this one actually had a very clean, sexy, yet very masculine sent. I personally love it for the daytime but this scent can be worn day or night.
01/03/2017
The Good Stuff
01/03/2017
Light smell and not long lasting
01/02/2017
Best cologne I've received
12/31/2016
amazingggggggggggggggggggggggggg
12/31/2016
amazingggggggggggggggggggggggggggggg
12/30/2016
A little fruity and feminine, but the ladies love it. Definitely will buy again
12/30/2016
I didn't know what to expect. Once I sprayed it on my man, I couldn't stop smelling him.
12/07/2016
Gives me a headache.
12/04/2016
I really didnt like it all that much,it was a little bold or loud.Im more of a Gucci Intense type,best by far.
12/04/2016
Very nice and elegant. Its strong without being overwhelming.
12/02/2016
Great middle of the road scent. It's a mild not to fruity or floral scent that you can wear out for the night or a good casual scent to wear in your day to day activities.
12/01/2016
Got this scent for the baby daddy...(i have used it too) it smells sooooo good. And it last...for days
12/01/2016
Good stuff! Scent last for quite a while!
11/30/2016
One of my favorites very smooth, don't need much.
11/27/2016
I guess my body chemistry didn't mix well with this. The smell reminded me of flowers. Smells like a lady's perfume more than a man's cologne. I tried it on a few times to see if the fragrance changed thru out the day but it didn't.
11/25/2016
This is a light scent. It really reminds me of powder. It would be a good everyday scent.
11/19/2016
out of this world
11/04/2016
I really like this one. I'll be ordering a full size soon
11/02/2016
Love, Love, Love! Very smooth and lasts all day!
11/02/2016
Love this smell will be getting a big bottle
11/01/2016
Really good clean fragrance.
11/01/2016
This is the worst. Smells like my grandma. Not sure how this we even selected for me from my preferences. YUCK!
10/30/2016
This is a great cologne. Very easy on the nostrils and skin.
10/28/2016
This is one of my favorite scents of all time. It's subtle yet noticeable. I would put it as an every day or casual scent. It smells "clean"
10/06/2016
Clean Scent, I Like It In My Top 5 Rt Now
10/05/2016
Not as strong as I thought it would be but it's ok
10/04/2016
One of my top five very clean and sophisticated.
10/04/2016
Not what I was looking for.
10/04/2016
Smells like something my grandmother wore. The only Burberry scent that I have ever disliked.
10/04/2016
Very clean sent
10/04/2016
Very nice scent. Has a bit of a sweet smell but not overpoweringly so.
10/03/2016
Loved it and smells great
10/03/2016
I love this scent. It's subtle and clean
10/02/2016
So i rate my colognes by the way my girlfriend reacts to them and she really loves this scent and so do I
10/01/2016
I never received it but was charged for it. Looking forward to a refund soon.
09/30/2016
I never received the cologne, I reached out to the support team via email and they never responded back to me. There is no telephone support. So far scentbird will get -1 star from me.
09/16/2016
A guy at my work wears this and it smells soooo good. If he was walking ahead of me 5 minutes prior, I can tell you it was him because the colognes that he wears (including this one) linger in the distant air. This one smells so erotic. I have to get this for my own hubby!!!
09/04/2016
One of my favorites.
08/31/2016
It smells a alittle soft but its nice
08/30/2016
I like it a lot !
08/30/2016
This is a nice, soft smell. Very nice a definate most have.
08/11/2016
My go to cologne!
08/04/2016
Have gotten many comments on this scent. It is fresh and very enjoyable.
08/04/2016
Unbelievably good scent.
08/02/2016
This is a scent I've loved for years. To me, it's an all dayer. Something you can put on in the morning, and retouch for evening activities. Definitely queue-worthy!
08/01/2016
Super Light and fresh smell. I really like it
07/31/2016
Very nice fragrance I highly recommend for me it reminds me of my Cartier bleu so prob not one I would get at this time
07/30/2016
I love this scent...and also my coworkers love it as well
07/08/2016
Love this smell.
07/06/2016
This has been my favorite scent for the longest time.
07/05/2016
The scent is a two stage cologne it has a fresh and clean start its great after a shower for about a few hours. Then it tones down to a sweet with a spice over tone.
07/05/2016
My favorite by far!
07/04/2016
love this scent after the gym or just going out to happy hour! def recommend this one.
07/04/2016
It's a little too "light" for me, but it will be a nice summertime fragrance I suppose
07/02/2016
fresh and smooth and nothing but joy
06/03/2016
Smells perfect !!!
06/02/2016
I love Burberry! This product and scent bird subscription are awesome!!
06/02/2016
Smells nice suggest it to others looking forward for more Burberry scents
05/31/2016
I do not like it as much as I hoped. More flowery than I would prefer.
05/31/2016
Burberry goes great with CK one. I often mix 2 or three colognes to create my own.
05/27/2016
This is my favorite cologne for the winter months. Great for the office, very professional.
05/10/2016
Wife loves it, and so do i.
05/05/2016
Smells very clean and lasts all day.
04/07/2016
Very nice cologne
03/30/2016
I personally have no sense of smell , so anything I wear I rely on others to tell me how it smells on me. Everyone always loves the way this smells on me.
03/29/2016
Did not like it thought it smells like old woman's perfume
03/29/2016
I like it but don't love it!
03/24/2016
Starts off with heavy floral notes akin to that of old women's perfume, but then it surprisingly diffuses into a nice clean mild scent... some reviews are correct with the baby powder comparison. It's actually quite pleasant despite the initial blast of old lady perfume.
03/05/2016
very middle of the road. I wasn't in love with it, but I like the light scent it had.
02/17/2016
Great smell and not to strong. I will definitely get more.
02/07/2016
I love this scent! Sexy..masculent
02/02/2016
I loved it and received many compliments. Would definitely buy a bigger bottle.
02/01/2016
Smells very musky and like talc powder.
02/01/2016
Smells very musky and like talc powder.
11/30/2015
Strong (not overpowering) scent that stays with you throughout the day.
11/20/2015
one of my favorite
11/04/2015
Its a little sweet for my taste, still smells great
10/30/2015
It'd be a great service if the bottle was a bit larger, and you had the option of getting more scents with in the month span.
10/29/2015
Smells like my moms perfume. Not my taste.
10/02/2015
awesome and subtle!
09/04/2015
Why does it smell like baby powder?????