Anna Sui
Secret Wish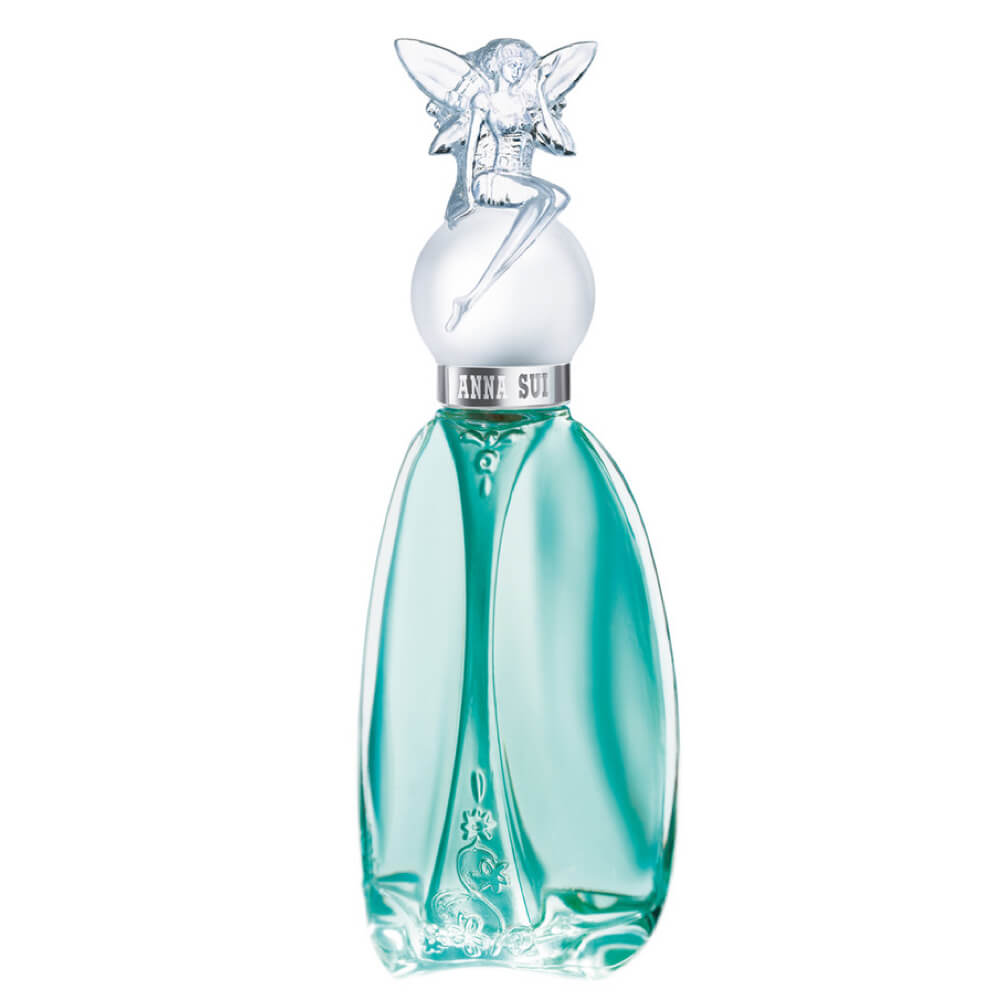 Get a 30-day supply of Secret Wish
for
$
14.95
Notify me once this scent is available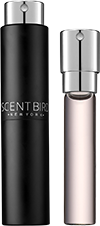 0.27 oz subscription

0.27 oz a la carte
Share and earn free perfume
Notes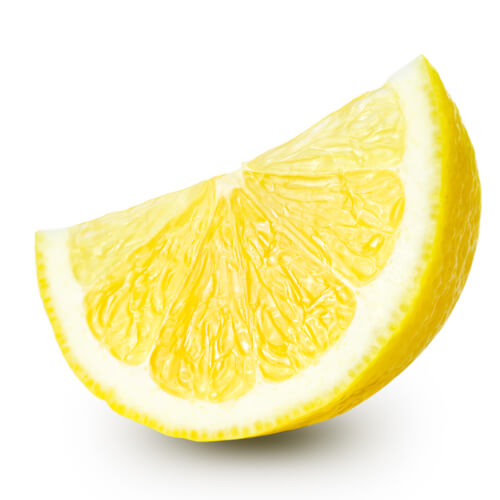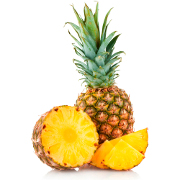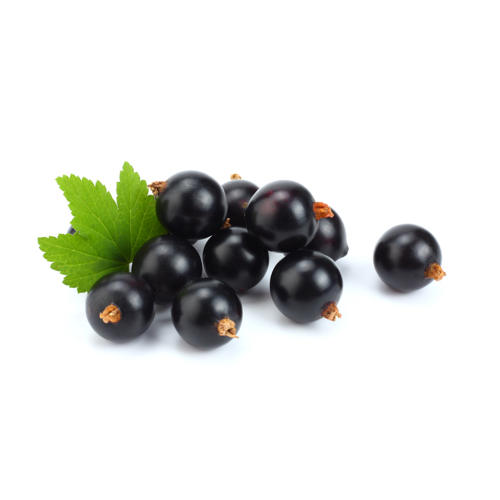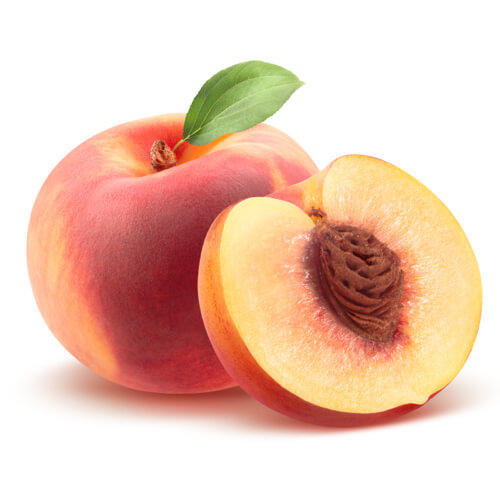 Description
Secret Wish opens with glowing lemon and melon notes like a child's bedside whisper, before surrendering to a mouth-wateringly sweet tandem of black currant and chunky pineapple. Secret Wish gently lowers the wearer back down out of the tropical taffy clouds with woody cedar and sandalwood, sweet amber and tangy musk.
You may also like
Secret Wish description
All of us have a secret side to our personalities. We are born with a younger, more hopeful side that still believes in magic, and endless wishes granted to us by a thankful genie sprung from the cramped prison of a dusty and mysterious bottle. And even though we grow older, and that magic starts to fade a little, there are still the true believers out there who never stop wishing and hoping their wishes come true, and it's for them that Anna Sui's Secret Wish was made.
Secret Wish is the captured scent of every youthful dream. It opens with glowing lemon and melon notes that hover like a child's bedside whisper, before surrendering to a mouth-wateringly sweet tandem of black currant and chunky pineapple. The pineapple is tinged with freshly-cut facets of powdered vanilla, and the black currant is soft, not spiky – offering just enough spice so the sugary fruit notes stay in acidic, fizzy focus. Secret Wish begins with the same sticky, sugary fun that eating fresh fruit with your hands does, with the bright juice drying thick on the edges of your fingers.
This is a perfume that is as simple as a child's wish: to simply remain in its lemony-pineapple playland for Eternity, with melon-colored clouds scudding by in a warm vanilla sky, without a care in the world. All the citrus notes slowly eddy and swirl into each other without a destination or a need for one, until hours later they suddenly bump into a tall cedar tree and fade away.
Secret Wish gently lowers the wearer back down out of the tropical taffy clouds with woody cedar and sandalwood, like Little Nemo returning to his bed at the end of a long night's dream. The faint, sweet amber and tangy musk pull at your senses from a distance, making it hard to decide if you're awake or still gently reclining under a smiling, orange and yellow sun
Read more
Secret Wish by Anna Sui Reviews
11/19/2017
Absolutely love this scent, got compliments from everyone I came into contact with! Great clean, citrusy, masculine fragrance.
11/18/2017
Didn't like this at all, I didn't get any of the scents that were described from this perfume, when I smelled it.
11/14/2017
Not my style, I dont like the way the fruits blend together.
11/11/2017
I love it! Will be purchasing a full bottle. Its sweet and refreshing and good for everyday use.
11/09/2017
I love this perfume. It's light and fruity. I will be getting this again.
11/03/2017
It was not quite what I thought it would be. It reminded me of something my grandmother would wear. Just not my style.
11/01/2017
I LOVE THIS SCENT!!!!
11/01/2017
Generally speaking, I like Anna Sui scents. I like Secret Wish but it is not one of my favorites. I'm not sure I would describe it as "vacation, flirty, fruity".
10/31/2017
Love this so much! Light and fresh. I just wish it lasted longer.
10/31/2017
I really like this scent! It is citrusy and I find myself sniffing my wrist or clothing I am wearing. I will definitely purchase this fragrance again.
10/31/2017
I love this scent. It's feminine, floral, and fresh.
10/26/2017
Has a clean fruity smell. Smells very refreshing
10/24/2017
It's a clean linen scent, but I felt it was a bit more for an older woman. I am more of a fruity, floral person and this was too musty for my taste.
10/22/2017
Bright and fruity but light! Will definitely be getting the full size.
10/22/2017
The scent does have a slight citrus smell, overall it's pleasant but not the fragrance for me.
10/16/2017
Fresh and Delicate
10/15/2017
unique,pleasant,feminine.
10/15/2017
unusual smell but very pleasant.feminine.
10/09/2017
One of my favorites
10/05/2017
Like the lights fresh smell, not to powerful and did not feel it would bother other people around my in my close quarters at work😁
09/29/2017
The smell is delicate and very pretty at first but it didn't last and I could not smell it after just a few hours of wearing it.
09/28/2017
LOVE THIS! This scent is so light but stays with me. Smells so fresh and clean!
09/27/2017
Love love love. In my top 5 scents
09/27/2017
light lemony fruity wonderful my kids stepped on my purse breaking it ; will be ordering it again I liked it so well
09/26/2017
This scent has a very strong lemon start, it fades pretty fast... not a big fan but it's ok.
09/20/2017
This is a beautiful smelling perfume! For all the fruity scents, I was assuming this would be a lot fruitier then it actually it is. I smelled a lot of spring/fresh and floral scents more then fruit. It is a re apply kinda scent as well.
09/19/2017
This is a lovely light fruity Springtime scent. Unfortunately the scent doesn't last that long, and you'll have to reapply it.
09/16/2017
My favorite so far. Smells similar to Light Blue. And the scent doesnt fade away fast like some of these I've received. I'd recommend if you do like Light Blue And classy citrus scents.
09/15/2017
I loved it was refreshing smell!!
09/06/2017
If you're unable to handle overpowering scents than this is the perfume for you. The down side to this fragrance is it unfortunately didn't last long.
09/05/2017
Just gorgeous. Will be buying full bottle.
09/01/2017
Sweet and girly
09/01/2017
Smells like Pencil Shavings
08/31/2017
I think this is my new favorite perfume. I love how it makes me feel while wearing this. It is feminine without flowery. I love it!
08/29/2017
I loved this one! The scent isn't overpowering but lasts for quite a while. I'd definitely buy it again!
08/27/2017
I love this fragrance. It's one that my husband really likes and he's really picky about what I wear as some perfumes gives him a headache. Secret Wish is a winner.
08/17/2017
Delightful. Not very strong but pleasant. Perfect for my office.
08/14/2017
I loved this scent
08/12/2017
I'm very picky with perfume because I get headaches with them. But this is light and fresh. I really like it. I wear it all the time.
08/11/2017
I love the scent but it doesn't last long. This is defiantly one of my favorites.
08/10/2017
Its a light enough scent... Nice but not for me. A bit on the musky side. Doesnt last long but the scent does get more pleasant as the day goes on but not my fav. Kinda reminds me of my grandma.
08/09/2017
Love this scent
08/07/2017
Light, fresh scent. I normally don't like this type of scent, however I loved this one!
08/04/2017
Light scent Smells like cleaner to me
08/03/2017
Light, sweet and clean scent. However, does not last long.
08/03/2017
It's a light scent however is more old lady then anything. I don't hate it however I would never sample this perfume let alone purchase it.
08/02/2017
Really love this one, sweet and crisp, perfect for summer. Very fruity and lively. My only qualm is that it doesn't last very long at all on me. If you don't mind reapplying, this is a lovely summer scent!
08/02/2017
Loved this Fragrance! Reminds me a bit if Dolce's Light Blue, but softer. Lasted just a few hours for me. Definitely would buy this!
08/02/2017
Nice light scent.
08/02/2017
Loved this scent. Smells pretty, youthful and light. Not overly fruity. Great for everyday wear.
08/01/2017
I like this fragrance a lot - nice and summery
08/01/2017
I have always lived this scent. I'm so glad you carry it!
07/27/2017
Not a fan of this scent. Too floral for me. I enjoy more Vanilla and sweet scents.
07/27/2017
I really love this! It has a bright, fresh scent. The lemon and melon are the most prominent notes but there is a light earthy undertone of cedar and there is some sweetness added by the pineapple. Over all it's a light and playful fruity scent that is great for any occasion.
07/16/2017
This fragrance was not at all what I was expecting. I did not like it all!! Has a very floral aroma! To much for me!
07/16/2017
I absolutely love this fragrance. It's fruity, yet fresh; you can really smell the notes of melon and berry in the base notes. The perfect summer fragrance! Anna Sui perfected a scent that is suitable for almost any occasion. I will defiantly be buying a bottle and would recommend anyone who enjoys fresh and fruity fragrance try it out!
07/15/2017
So I received this scent by mistake, but it is one of my favorite scents. At first I wasn't crazy about it, but when reacted with the chemicals on my body it smells so clean and feminine, with a slight hint of flowers. This is an everyday scent for me- not too strong. I will be purchasing a bigger bottle for sure.
07/10/2017
I love the bottle!!! I love this scent. Will by in bigger sizes. I have gotten three different samples of Anna Sui and thumbs up on all of them. Fresh scent. Don't smell like old lady. Perfect to wear to work or even on date.
07/08/2017
I loved this one! A little goes a long way and doesn't fade quickly like other perfumes I'v had in the past.
07/04/2017
This was an ok scent. I wish it was a bit more fruity. It's more fruit mixed with floral. It doesn't stay very long either. It's ok. It would smell nice for a summer picnic or something.
06/26/2017
I wish this scent was a bit more fruity. From the description, I was imagining it to be a sweet fruity scent. To me, it smells like a mix between floral and fruity. It fades very quickly.
06/24/2017
way too strong for me.
06/12/2017
Love the fragrance! Very bright and clean- but fades quickly on my skin. No staying power. If it stayed longer, I would buy it!
06/12/2017
My shipment was on time. The fragrance is a stronger smell, but I find it very refreshing and lasting.
06/06/2017
I really like this smell it is clean, not too sweet, I kinda wish it was sweeter. The reviews I read made it sound sweeter. It kinda reminds me of clean laundry.
06/05/2017
I like this perfume alot! The longer it sits on me, the more I fell in love with it. The fruity notes didn't last long though, unless I'm used to it already, but the muskier notes are what I'm smelling still 3 hours later. It's on my queue to get again, or I might just buy the full bottle. Let's see what my husband thinks of it when he gets home.
06/05/2017
Very Nice…it's not at all over baring. It does draw compliments and it is unique, in that it's fresh and feminine, also bit edgy.
06/04/2017
I love this. The fruity fresh smell is wonderful. This is a keeper
06/04/2017
Not very pleasant
06/04/2017
I hate this one. My least favorite that I've ever had, this is suitable for someone who has long given up on not smelling like an old person and laundry.
06/03/2017
This is my favorite perfume ever. I smelled it in a Victoria's Secret while they were carrying the line for a short time back in '07. I've been chasing this stuff down ever since. Another reviewer used the word "pleasant," and I thought YES. It's just lovely. I only wish it was a perfume vs. an ea du toilette because I run through a lot of this stuff due to its lack of staying power. But I don't care, I'd always buy this. Prepare yourself for compliments. The boys love it.
06/03/2017
I really love this fragrance! It reminds me of Dolce Gabana Light Blue. Light and fresh! Lasts all day long!
06/02/2017
Worst ever. Does not smell good. Smells like some sort of cleaning product.
06/02/2017
This is the worst perfume I've EVERR SMELLED!!! Good For SomeOne Who Likes Lemon Pledge...YUCK!!!!
06/01/2017
I'm looking for something a little more sultry as "my scent", however, this one is nice. Light, sweet, and fruity... the lemon definitely stands out the most though. It makes for a good daytime scent. I'm not a lemon-y kinda girl, so I'm not head over heels this one. I'm just going to keep it in my car for something on the go, if needed.
05/31/2017
I find this to be a very fresh, fruity, clean kind of scent. The lemon definitely stands out with pineapple second to it. After it's been on a little bit I can smell a faint bit of the cedar. There are other components to this scent, but for me, this is what stands out. It seems to have a fair amount of wear time and it's soft, not overpowering. I wear it to work in a closed room and it's not an issue. I actually get compliments on how fresh, clean and pleasant I smell.
05/31/2017
At first I didn't like it but after awhile it starts to smell better. Still deciding whether or not I like this scent
05/29/2017
Such a fruity smell, I got complimented daily on it.
05/27/2017
Such a strange perfume. When I first got it, I sniffed it from the bottle. I didn't like it. It didn't smell like ANY of the fruits picture, or rather, it didn't smell fruity at all. I then sprayed it on my write and let it sit for a minute and then sniffed again. This time I could smell the tiniest hint of "citrus". But still it had an overpowering "powder" scent. I lit it sit longer and it is starting to smell sweeter. I honestly don't know if I love it or hate it.
05/24/2017
Fresh and flirty. I will order this one again.
05/22/2017
I really love this. I'm awful at saying what things smell like but I wasn't disappointed
05/18/2017
LOVE this perfume so much, I went and bought a full size bottle!! It's a nice light, floral scent that lasts all day.
05/05/2017
I absolutely adore this perfume. It's light and fruity, and when sprayed in my hair, it lingers all day.
05/05/2017
I love this one. It smells so fresh and clean and feminine. Perfect for everyday wear.
05/04/2017
Very nice sweet perfume! Perfect for any day all day!
05/03/2017
Love this fragrance. So pretty and light.
05/03/2017
It was okay more like baby powder smell not floral like I hoped
05/03/2017
I have always loved this perfume. It is a perfect spring/summer scent
05/03/2017
My new favorite perfume !!! LOVE IT !!!
04/26/2017
I don't feel the smell lasted very long :(
03/06/2017
It smells like heaven, fresh and crisp smell not to strong
03/06/2017
This fragrance smells great on my skin at first after spraying. However, the low notes are not so great. It dissipates to a smoky smell that doesn't go well with my chemistry. Not all fragrances are great. Worth trying to see if you like it.
03/06/2017
By far my favorite scent!!
03/03/2017
Very nice light and fruity
02/26/2017
It's fruity and a bit floral to me, goes on a bit strong but becomes soft, I like it.
02/25/2017
Really like this one! Not too strong, very nice scent.
02/24/2017
It's nice but not me
02/17/2017
Usually not a fan of citrusy scents but I really favor this one! It does have a very strong lemon scent at first but it quickly fades into a soft aroma of fruity scents.
02/03/2017
Nice smelling, but not my choice of everyday use.
01/31/2017
It's light and pleasant enough, but I'm not such a fan of floral and "girly" . . . it doesn't stand out to me especially.
01/25/2017
Love this new smell! Fruity and nice. It might be my new fave!
01/24/2017
love it!!! Smells light and fresh. Will be buying this again....
01/16/2017
I love this perfume!! I smells amazing. My boyfriend loves it too, I wear a lot of perfume but every time I wear this one, he always compliments me. He loves it!!
01/08/2017
Smells fruity and soft with a lil bit of flowers
01/05/2017
Smells JUST like light blue by D&G just less expensive but just as expensive smelling. Bought a full bottle for my mom after receiving it on here.
01/04/2017
It's not bad I do like it not a fave though should definitely be worn in the summer months
12/31/2016
OMG!! I love it!!!!
12/31/2016
This perfume is ok. Almost has a masculine scent on me.
12/29/2016
It's a fruity - woody scent for me. Smells alright but not my type of fragrance. I definitely can't agree with the Fairy theme... This doesn't smell like a fairy would smell... At least not in my imagination.
12/29/2016
Has a bit of a masculine smell, more of a musk scent. Smells ok.
12/22/2016
This smells very citrusy. Almost to the point of smelling like a kitchen cleaner. As it mixes with my chemistry it starts to smell a bit better, but still very cleaner-like.
12/08/2016
I love this...it has been my go to all month long...it's more for the summer to me but I'm one of those people that wear a fragrance according to what I'm feeling that day...love it
12/05/2016
This is a fresh and clean scent. I love it!
12/03/2016
I love this scent. It's light and floral but not overwhelming. It could be worn anytime, but it's December now and still works to wear in winter. I get completments on it all the time. I love Scentbird because I can try perfumes I'd never be able to try. I'm buying this one.
12/02/2016
It was strong to me. I prefer delicate perfumes.
12/02/2016
I loved the scent of this perfume. It's light enough to not be overpowering for everyday use. It also doesn't have too much of a floral or artificial smell that makes it pretty good to wear out on a dinner date.
12/01/2016
I personally enjoyed this fragrance. It was sophisticated and sweet. It starts a touch strong but smells a touch tropical. Many scents on me turn powdery and not pleasant. This is one I could wear easily. Wished it lasted a touch longer on the skin. But that could be my skin :)
11/30/2016
It smells nice. I smell a lot of pineapple when I first spray it mixed with some fruity smells i can't really differentiate . Unfortunately it doesn't stay with me very long. After the first hour or so I can't smell anything unless I shove my face in my wrist.
11/29/2016
Very nice scent love it!!!!!!
11/25/2016
When I first put it on, it smelled like orange glo and pinesol. Now it just smells like pinesol! If you want your man to think you've been cleaning all day, try this!
11/22/2016
the pineapple is very strong, which isn't something i like. this is not a scent i would wear.
11/18/2016
Smells like a Christmas tree
11/11/2016
Does not smell citrusy at all. Smells like piss after eating asparagus
11/10/2016
Didn't like this one at all. My mom likes it though so it went to her.
11/08/2016
I love how clean and delicate this one smells. I will get this one again.
11/04/2016
After reading the description I was expecting someone soft and sweet; however, this was not the case. This smells very nice and clean, but not the scent I was going for.
11/04/2016
Absolutely gorgeous, magical scent! LOVE!
11/04/2016
Nice light smell! I like it
11/04/2016
I really enjoy the smell of the colone. I was disapointed that I could have purchased a 1.7 oz bottle for 29.00.
11/04/2016
didn't like at all
11/04/2016
This is a great fruity, floral, fresh scent. It's a great summer scent.
11/03/2016
At first I was a little unhappy with this scent, but it quickly grew on me. Now I actually like it, very citrusy & fresh smelling.
11/03/2016
I love this one! It is so fresh! Just fades a little to fast.
11/02/2016
It's a strong smell, but it wears off fast. I don't love it, but I don't hate it.
11/02/2016
I loved my last anna sui scent it was great. Sadly, this one is very mature smelling. In fact my husbands grandmother said she really loved the scent. Boo oh well.
11/02/2016
I just wasn't very trilled with this scent. Based on the description of the top and bottom notes I thought I'd love this perfume. I have tried Anna Sui in Forbidden Affair and I loved that scent. I can't even describe this scent it was kind of like some type of chemical smell. There nothing even remotely fruity about this scent. I would have given it 1 heart but I'm just not that mean.
11/02/2016
Idk about this one
11/02/2016
A nice lighter scent. It's not overpowering at all, but lasts most of the day.
10/31/2016
This scent was fresher than I anticipated. It was nice, but not quite what I was wanting for the first days of fall.
10/27/2016
I just got this and I love it! It's very fresh but a little sweet! <3
10/19/2016
This perfume has quickly become my go to for every day. It combines a floral/fruity/clean smell that has gotten me lots of compliments. However don't spray a lot the floral part is the first scent that you can really smell before it settles into a nice sweet/fruit scent. Overall it lasts through a good 6hr shift, and about 8-10 non working day.