Anna Sui
La Nuit De Boheme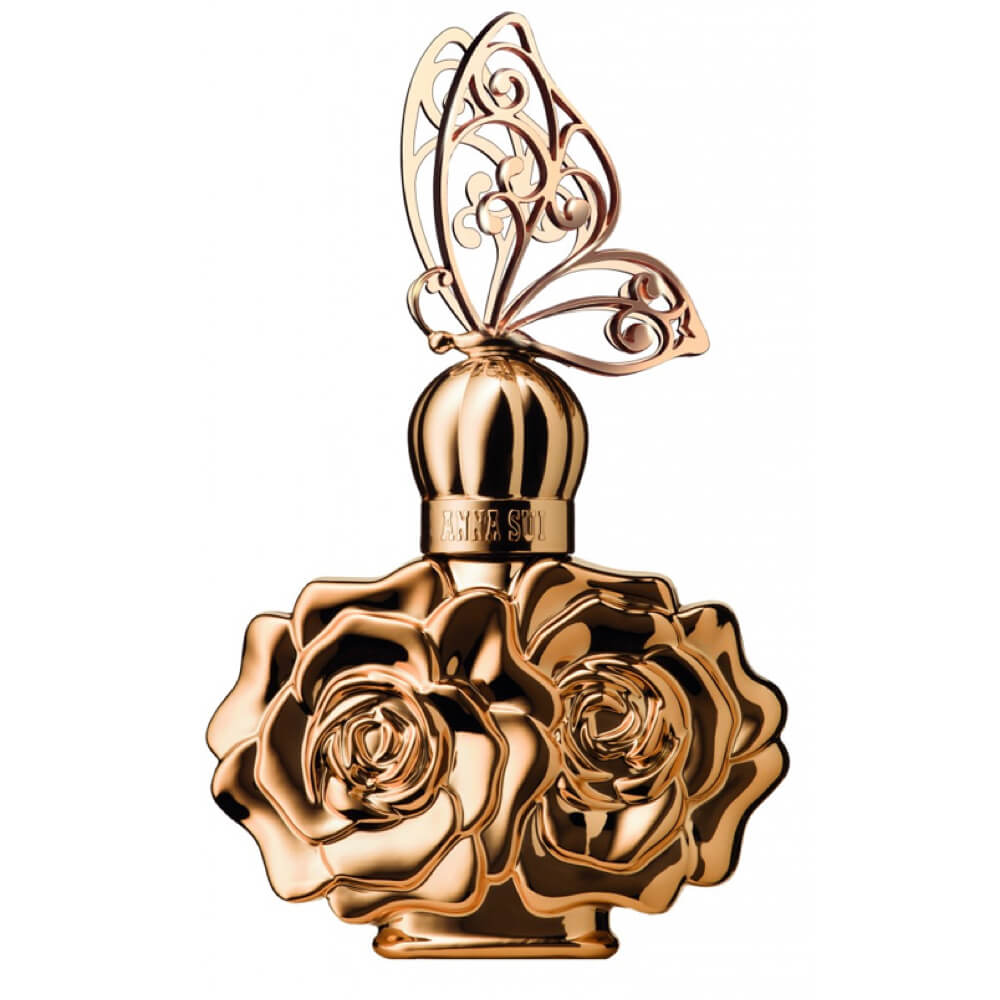 Get a 30-day supply of La Nuit De Boheme
for
$
14.95
Notify me once this scent is available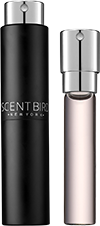 0.27 oz subscription

0.27 oz a la carte
Share and earn free perfume
Notes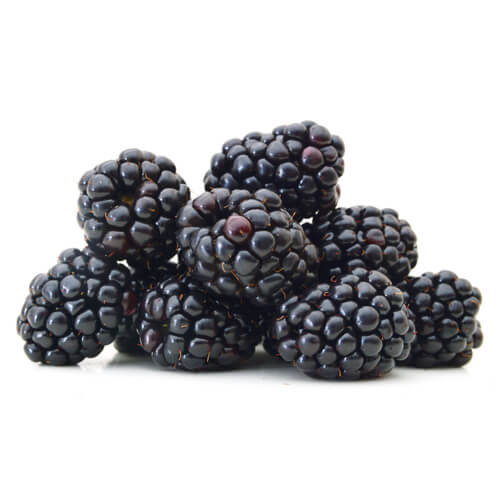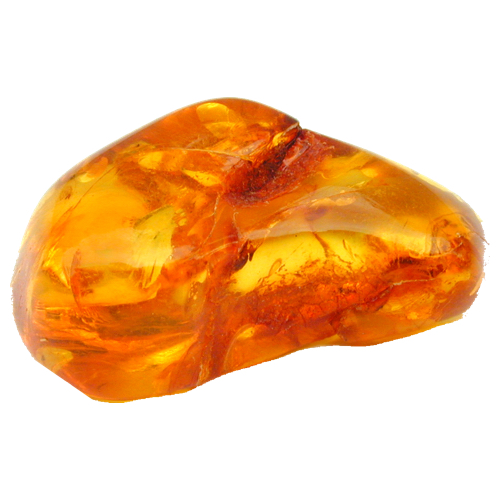 Description
La Nuit begins with champagne, citrus, and big, round blackberries bursting over a plush layer of lotus blossom and roses in full bloom. The dry down shifts the perfume into more masculine territory with oud, cedar, patchouli, and amber spicing up the elegant floral notes.
You may also like
La Nuit De Boheme description
Anna Sui's La Nuit de Boheme has one of the most delicious and bewitching beginnings we've ever tried. There – we said it, we're not proud. We're just addicted to it and this is a cry for help. But don't bother calling anyone because soon you'll want it as much as we do and then we'll all go down together.
La Nuit is potent juju, people. Champagne, citrus, and big, round blackberries to start. This perfume is absolutely distracting in how it opens – you can almost feel the champagne beads popping and fizzing underneath your nose. La Nuit de Boheme is filled to the rim with intoxicatingly effervescent nuances of blood orange, buttered toast and those uber-ripe blackberries sloshing around inside the champagne flute.
Many of Anna Sui's perfumes are super-light, fun, and delicate, but not this one. La Nuit de Boheme is a tall, thin woman in a cut-to-kill LBD walking a jet-black panther on a diamond-studded leash. Fun and delicate can go hang; this fragrance is about hunter vs. prey all the way through to its dry, spicy, Mediterranean finish.
The transition to the heart notes is sly and sensual as well. The middle phase of La Nuit is lotus flower and roses, and the blending of the blackberry's fruit facet with the floral rose is seductive and subtle – both the notes gently fold into each other like lovers moving in their sleep. Both the roses and lotus in the heart are felt in the fragrance equally, which is a delight as lotus flower usually is a textural gesture in many fragrances.
The drydown shifts into spicier territory with oud, cedar, patchouli and amber roughing up the flower petals, so that panther can let out a warning growl. Vanilla orchid is also featured as a powdery bridge between the florals and spices (or maybe it's just a trace of the thin woman's cosmetics as she leaves her penthouse apartment on the Upper West Side).
The spicy base of La Nuit also makes it appropriate for a man to try – none of the notes before the drydown phase are tuned to a particularly feminine frequency. And we suggest that men do wear this scent, as it's too hypnotic and sophisticated to leave on only one gender's doorstep. La Nuit de Boheme proves that Anna Sui's line of fragrances can rouse itself out of their usual light, clean, and delicate profile to give their fans something dangerous and different. This is a must-try fragrance, and a must-own for blackberry and rose fans.
Read more
La Nuit De Boheme by Anna Sui Reviews
11/30/2017
This is a softly floral fragrance, with juicy notes. It is not at all overly sweet, and is an overall warm scent. The subscription is for my mother, who will be 85 in May, and she likes this one the best so far. She said it reminds her of the "dress up" perfume her mother and elder sisters used in the 1940s when they had somewhere "fancy" to go. Thanks for reviving a sweet memory in a totally modern way.
11/10/2017
I really liked the scent of this, it is very clean smelling with floral undertones. But...it is not very strong and the fragrance seems to fade REALLY fast.
11/02/2017
This fragrance is nice, however, it smells like many others. When the top notes fade away is when this one is best. I am very excited to receive another a new fragrance.
10/18/2017
Not a fan... I agree it smells old and is overpowering, and not in a good way. Too strong, and not for me.
10/03/2017
smells like the cheap Charlie yuck ! nothing like the notes at all!
10/03/2017
Smells nothing like the notes at all , I love spice this has zero spice kind of smells like a cheap version of Charlie yuck
09/28/2017
I can NOT get enough of this! I tend to like things that are a little deeper and woodsy, but this has the perfect balance of deepness and fruitiness. Still looking for "the one", but this one is definitely a go to!
09/08/2017
This smells sooo good. Not too fruity and strong.
08/27/2017
I love this smell. If you like flowery patchouli than this is your smell! I would recommend to buy the full size! A favorite for sure!
08/24/2017
Hated this scent. Smells like a much older woman and tons of baby powder. Not what I was expecting after reading other reviews.
08/22/2017
It was a little too strong for but fine
08/18/2017
Loved it! Not sure where people are getting grandma scent lol. It's made for grown women who know how to be sexy and strong! Definitely an evening scent though. And not a teenage perfume at all. Reminds me and is close to Givenchy's Irrestible which is one of my all time favorites. And of course every perfume will smell different according to different body chemistrys so some may smell grandma like with it on. For me....best one yet!
08/11/2017
It was nasty very very strong. It reminded me of cheap grandma perfume. Disgusting and felt oily on the skin.
08/08/2017
My boyfriend asked if I was recently at his grandmas house, I smell like a grandma with this perfume. I guess if you want to smell like a grandma, you should buy this perfume. Not that there is anything wrong with grandmas, I love you grandma.
08/05/2017
This is my favorite scent I've gotten so far. It is a little strong, especially when you first put it on, but it also lasts forever. I'd say its a feminine musk scent, definitely darker, but very sexy. I like to wear it for date nights, goth parties, and on days i want that little bit of extra confidence.
08/04/2017
I solely chose this perfume based on the bottle. Bad decision. This fragrance definitely smells like a grandma scent. Too mature for me. I ended up giving it away.
08/01/2017
Smells Like an old lady perfume. It is pretty strong, not my cup of tea.
07/27/2017
I love the smell 🤗
07/27/2017
Was not too crazy about it,kinda reminded me of a older ladies perfume
07/17/2017
I do love this perfume. Everyone says it smells like thier grandma. I think it smells like a summer night spent in a flower garden.
07/14/2017
Hated it. Smelled like cleaning supplies on me. 😕
07/12/2017
So delicious perfume, I'm in love! Sweet and delicate! 💜💜💜💜💜
07/12/2017
This is your typical grandma scent. It's thick and strong and I personally did not like it.
07/10/2017
This was the first fragrance I received from ScentBird, although I have no idea why, as I did not choose it. I do not like it, at all. It is extremely strong , and not in a good way. It is definitely a lower end fragrance, large bottles sell for under $30.00 on other sites, that kind of says it all...
07/08/2017
I absolutely love the sexy spicyness of this purfume, definitely my favorite since starting my subscription!
07/05/2017
This perfume is soft and deep, none of the floral notes on myself but my chemistry is picking up the woody, rose and patchouli notes like I had hoped. Exceptional quality.
07/05/2017
A pretty, sexy scent. I really love this. I want a big bottle of this for sure!
07/02/2017
This perfume was more than I expected. The first night I wore it (to work as a server in a sushi shop) I had gotten many compliments about it and ask for the name. I told my customers I couldn't pronounce it but I showed them the picture of the bottle and how to sign up for ScentBird to get this amazing perfume. I absolutely love this perfume!!
07/02/2017
I enjoy this perfume very much. I've received many compliments - the fragrance itself is fresh, but edgy - sort of bohemian... impactful but not overwhelming. For some reason, after applying it, I am not able to smell the scent - it seems to meld with my own natural body essence. I have really enjoyed Le Nuit De Boheme, it's quite lovely...
07/01/2017
So sweet scent, but I still love it, it's my first one!
06/29/2017
Smells like it is old!! Leaves you with a mildew smell..horrible...
06/05/2017
So strong and reminiscent of an old woman. Not recommended.
06/05/2017
If u want to smell like an older lady it's for you, but I did not care for at all! Smelled like cheap dollar store no name perfume in my opinion, deff not s jerier
06/04/2017
Love this fragrance ❤️
06/02/2017
Not my favorite scent.. At first I thought it was old lady like and then after spraying it on myself the scent changed and it wasn't that bad... Overall def not my favorite. I like a sweet floral scent...
05/30/2017
This is THE NASTIEST thing I've ever put under my nose! Gross!
05/18/2017
While it is a nice scent, this is just a bit too floral for me. After wearing it a little while, it fades and its not so bad. However I wont spray much on me because its just too many Flowers!
05/13/2017
It was a little powdery for me
05/12/2017
Absolutely love this scent! It's feminine, chic, and not overpowering. I'll be buying a full bottle!
05/04/2017
I love it I want the to have the real bottle...
05/03/2017
Lovely scent. Light, slightly powdery, floral. Very comforting and romantic. My fiancee loved it on me.
05/02/2017
Pretty good, not too strong.
04/29/2017
Just not for me. Smelled really strong of alcohol used in perfumes
04/24/2017
The smell is amazing, I love it! And the bottle would look so pretty in my vanity!! I want it!!!!
03/05/2017
Love the vanilla-ish scent to it and I received a lot of comments saying I smelled good which is great in my book!! Beautiful scent
03/05/2017
Absolutely love this scent. It's got the mature and deep aspect of a scent that I love and the flirty scent that my husband likes. Definitely considering buying a larger bottle.
03/01/2017
Nice and light, but a little too girly for my taste. So, if you like girlie this is the scent for you, ladies.
02/24/2017
Love it! Not at all what I usually go for, but it smells so clean. Great for spring!
02/18/2017
Everybody sence of smell is different. Everybody body chemistry is different. When i hear people speak that a perfume smells old ladyish i use to get offended because I'm 40+ then i realized i have dam good taste in perfume shoes etc. So i feel when old ladyish is spoken of a scent i think classy confident n sexy n that is what this sent is for me i get oodles of compliments and this smells delicate like it alot would def recommend n purchase lg bottle.
02/03/2017
Not my fav. Smells old lady ish to me 😬
02/02/2017
loved this it is an amazing soft scent.
02/01/2017
loveeeeeeed it!
01/22/2017
Horrible. This perfume smells disgusting.
01/19/2017
I do not like it, but i do not hate it. For the discrption it sounds like it might smell very nice but it just smells cheep.
01/18/2017
Yuck. This smells like a very cheap drugstore perfume. You know, the kind you get in a giftset around the holidays from the place everyone hates---and you know it's going to smell awful so you re-gift it lol. It's a very strong floral so don't let the pictures fool you. In the description it sounds wonderful but the deliverance is just not up to par.
01/13/2017
This is a great scent. I wore it for a New Years Party. My boyfriend loved it. I liked how long it lasted. Not too over powering
01/12/2017
Love the scent
01/06/2017
I thought this would be a warmer and more vanilla/ Amber based scent but it is not. It's a floral that smells like glade bathroom freshener on me.
01/03/2017
Absolutely love this scent. It is by far my top 3.. I wear it everywhere!
01/03/2017
Smells very similar to Romance
12/31/2016
The scent is not particularly stand out and for some reason does not last on me.
12/31/2016
I didn't love it. I'm giving it to a friend. But the bottle was beautiful.
12/31/2016
Much stronger floral scent than I expected. Initial use made me think of an older lady's perfume, but it settled fairly nicely. It lasts well all day too. I might wear it on occasion, but it's too flowery for regular use on me.
12/30/2016
Smells so good. Love Anna Sui perfumes.
12/29/2016
I do NOT like this at all - I was dazzled by the bottle.
12/28/2016
I really like this, It's a stronger scent but settles nicely. It's a sexy alluring scent. A mature smell but not an old lady smell.
12/27/2016
What a shame for such a pretty bottle, smells floralish and honestly a little like cheap drugstore perfume. Scent does not last 10 minutes.
12/27/2016
I absolutely love this scent! My favorite so far
12/26/2016
Too strong for me. I like softer scents that last a long time and this wasn't it.
12/15/2016
Never even received ........