Anna Sui
Flight of Fancy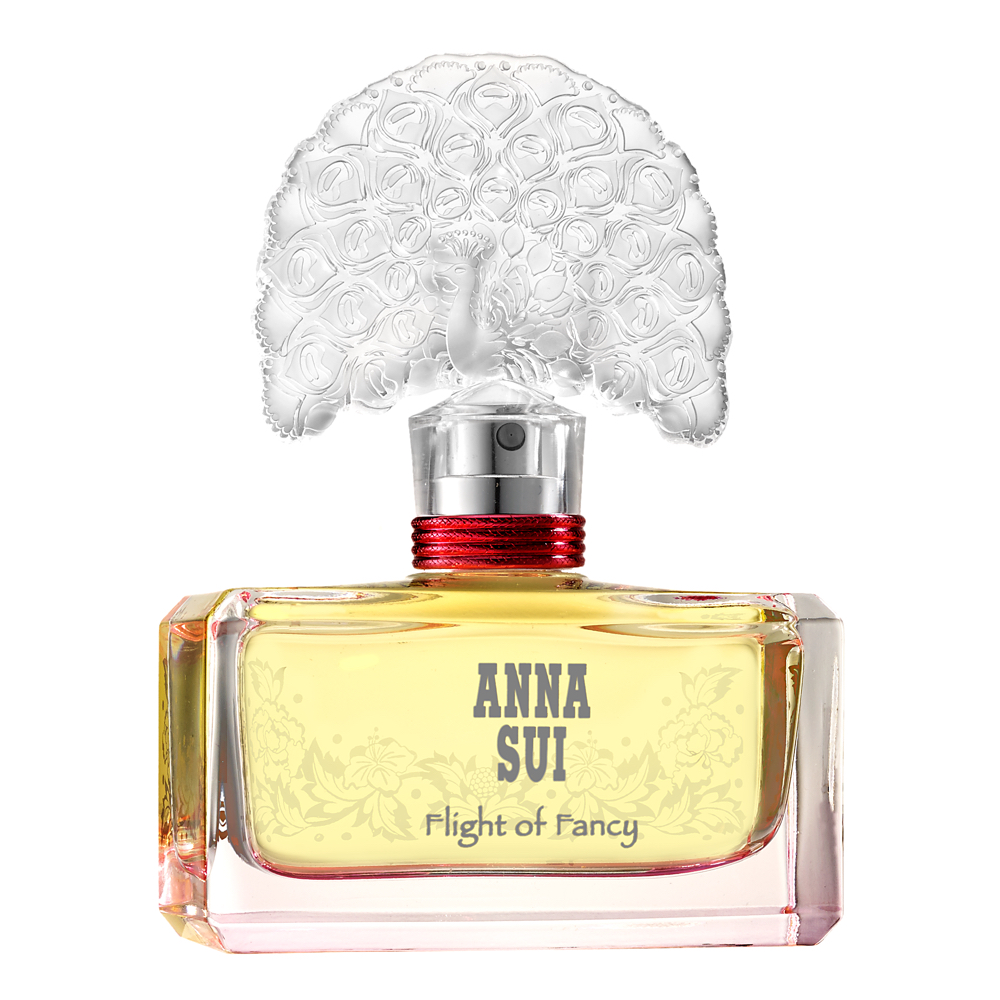 Get a 30-day supply of Flight of Fancy
for
$
14.95
Notify me once this scent is available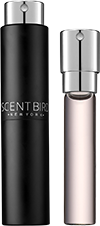 0.27 oz subscription

0.27 oz a la carte
Share and earn free perfume
Notes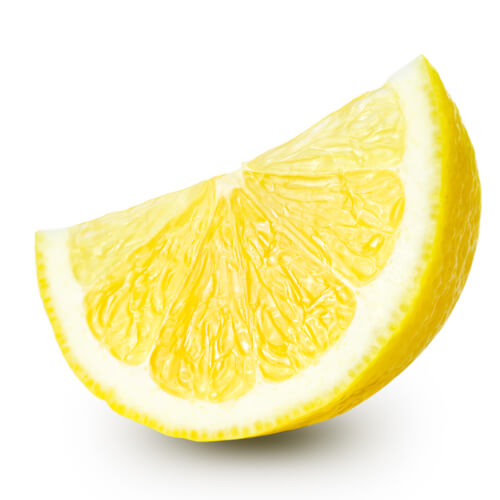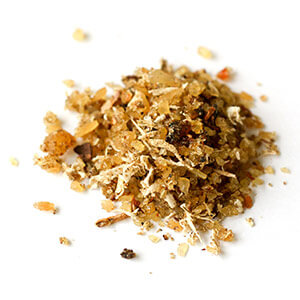 Description
Flight of Fancy begins with fizzy lemon zest and tropical layers of litchi and yuzu fruit. The breezy top notes evaporate into an equally light and soft trio of sweet freesia, stately magnolia, and hypnotic rose. Amber, light wood and musk accords coalesce and flow through the dry down.
You may also like
Flight of Fancy description
Perfumes are for everyone. There's a scent for you if you're 5 or 55 years old, one that captures where you are in life perfectly. Some of the most fun you can have in perfumery is finding out which fragrances fit at different times as you mature.
Anna Sui makes perfumes that might be just the right thing to give to your daughter after you've caught her mousing around your perfume tray one too many times. The scents are bright, young, and bold in their expression, but not overly complicated. For a young woman who obviously would love a perfume of her own, Anna Sui is a fine place to start.
Flight of Fancy is a light, citrusy floral that begins with a big, bright yellow sun beaming out of the top notes, made from a thimble-full of fizzy lemon zest and shaded litchi and yuzu fruit tones. The opening is very light and airy, with none of the sweetness that yuzu and litchi usually come with – just a quick brushstroke of hazy, tropical citrus and tart lemon juice.
The breezy top notes evaporate quickly, and an equally light and soft trio of freesia, magnolia and rose emerges in the heart. And just like with the opening, these notes are translucent and sheer. The magnolia leads the way, with just the faintest dusting of rose and freesia's floral power present.
Flight of Fancy is content to float along as it develops, with each weightless note tumbling and turning like a firefly at dusk, barely seen but somehow magically present. The feel of this fragrance is another reason why a young girl would fall in love with it; there's plenty of room for her imagination to float alongside the perfume as it sails on. There are no hard edges, demanding spices or intense animalics here at all.
The dry down shows some amber, light wood and musk accords, with the same gauzy, see-through weight barely holding them to the base. Anna Sui's Flight of Fancy is what Peter Pan might wear as he lights upon your second-story window, or more recently, what a first-year Hogwarts student might conjure up during Potions class. It's a perfect choice to give your daughter or any young girl looking to claim her right to the magic of perfumery, even if that young girl is your own inner child. Wear it and see how far your imagination wants to fly.
Read more
Flight of Fancy by Anna Sui Reviews
12/04/2017
Too strong. It's an old lady perfume.
12/02/2017
Nice fruity smell but a very young fragrance. The scent did not last long.
11/29/2017
I love this. Its very floral and bright.
11/29/2017
Very strong and a little too flowery for me.
11/28/2017
Lovely, light, fruity fragrance. Unfortunately, it does not last long. Need to reapply a few times per day.
11/22/2017
This is a very clean & Pretty fragrance. I have had it on for a few hours and every now and then I will still catch a note from my wrist. Its a good day wear scent and it is not overbearing. It is a nice scent for summer for sure!
11/07/2017
My favorite scent ever! I absolutely love it and far so many compliments on it!
11/03/2017
I didn' particularly like this fragrance. It was really light and I felt like the scent doesn't last as long as others.
11/03/2017
Mice smell. Thought I would like better
11/02/2017
Very young and fresh smelling scent! Does not last as long as I would like it to though!
10/30/2017
This scent has grown on me over time. I don't typically like florals and am more prone to citrus type scents, but I enjoy this more each time I wear it. I think this leans more heavily towards a floral musk scent than citrus.
10/27/2017
I think this scent could grow on me. For one I'm not a real girly girl so a scent like this really doesn't work for me. It is sweet smelling.
10/10/2017
I like this fragrance. It does see a little different from the last time I used it. I feel it is a light, summer scent. It has a pretty good staying power.
10/05/2017
I loved this scent. It was light, floral and great for daily spring/summer wear. I got compliments on it and will consider purchasing a full size bottle in the spring.
09/29/2017
I really liked this perfume at first but then my very good girlfriend said she detected a hint of smell that reminded her of the Nutrisse hair dye and well, after that, that was all I could relate it too!
09/26/2017
Just got my scent today! It is so feminine and "girly". It has a sweet smell, but it is a little strong. I could wear this all day long.
09/05/2017
This scent is perfect! It smells so sweet and elegant. Almost like you walked through a flower garden and only the most perfect scents stuck to your body!!!
09/05/2017
This is such a great fragrance. It's a little sweet, and sophisticated, along with sexy. LOVE IT!!!
09/03/2017
It is a nice scent... A little strong when just put on for the day but it does not last very long. Overall, I like it and would not normally pick this scent for myself. So it is a win for me. :)
08/29/2017
This perfume is terrible! I got it today and would have shipped it right back. It's strong and it's for an older person, luckily it didn't stay on long. If you like lighter scents, this is definitely not a good choice.
08/18/2017
This is a warm fruity fragrance, and my favorite so far! I enjoy florals. It has a light scent which lingers. This may be a full purchase for me.
08/10/2017
Daytime friendly
08/06/2017
a delicate lovely summer scent
08/02/2017
I very much enjoyed this scent. It is light and clean and silly as it may seem it just makes me smile to wear it!
08/02/2017
This one is really nice. It's very light and sexy-it's been my go to fragrance for the last few weeks and I'm getting close to the end. I like it so well I'm ordering a large size. This one is a really nice surprise.
07/25/2017
Loved this one! Very refreshing citrus is what I smell. I'm normally not big on citrus, but this wore beautifully. Very short longevity however.
07/12/2017
Way too strong and has an almost medicinal smell. Not a fan.
07/07/2017
Love this scent!!! Perfect for anytime of day!!
07/06/2017
love this light scent! very fresh
07/05/2017
Super strong and too flowery for me. Coughed when I sprayed it.
07/01/2017
This perfume has been my favorite one that I've received so far! The scent lasts all day. It has a slight floral scent, but it's not over powering at all. I get compliments every time I wear this.
06/30/2017
Love the scent of this perfume. It's a bit fruity and sweet without being nauseating. I only knocked a star off because within about 2 hours of putting it on, the scent has all but disappeared. A little disappointing.
06/16/2017
I really enjoyed this fragrance. I found it very unique and pretty. Made me feel sophisticated but not in an old lady way!
06/05/2017
Not impressed with this fragance
06/04/2017
Not really my favorite. I like light, clean scents. This was a little spicy
06/04/2017
This fragrance is not a subtle perfume if you are looking for a soft, sensual fragrance. I will probably gift it. Not my kind of perfume.
05/29/2017
I like it. It's very light. It doesn't last long though...
05/08/2017
I really liked this scent, it smells a little fruity but I think it will be a nice light scent for the summer.
05/04/2017
Unfortunately I cannot review this scent because I never received it.
05/04/2017
Such a nice fragrance! Love this ❤️
05/03/2017
Loved loved loved this scent!! I like how it's fun and subtle at the same time. I will be purchasing a full size!
05/03/2017
i really enjoyrd the fragrance of this perfume. i talked about it to all one of mynyop ten
05/03/2017
Smells really nice. I like it alot. :)
04/29/2017
I really loved this scent. It's strong without being over bearing and it also lasted several hours. I would definitely buy a full size bottle of this perfume.
03/05/2017
Very light fruity, floral. Soft, fresh and feminine. Very pretty
03/04/2017
Absolutely love it
03/02/2017
Flight of Fancy has been my favorite from scentbird thus far! It's a vibrant citrus and floral fragrance that is fun and whimsical. I love it. It can be worn day or night. Definitely a spring type fragrance. It makes me want to dance!
03/02/2017
I really like this scent. It's light and has a nice citrus, floral scent.
03/02/2017
This perfume has a nice floral, almost aquatic scent. It's strong without being overpowering, and so far, it seems to have lasted for the last couple of hours since I put it on today. It's a very pretty scent.
03/01/2017
Very nice, got lots of compliments
02/27/2017
AWFUL. Smells like old lady
02/03/2017
Smells like deodorant
01/25/2017
nice but prefer something different
01/12/2017
I really love this scent, I've gotten a lot of compliments!!
01/05/2017
Lovely tropical fruity-floral! Will be great for summer.
01/04/2017
I loved the scent of Flight of Fancy. Received many compliments.
01/02/2017
Great, love it. get so many compliments.
01/02/2017
Very pretty smell. It was soft but strong enough for ou to smell it and compliment it without it being overpowering. Not an "old lady" smell at all, but I would say mostly women 20-40 would enjoy it the most. It's powdery, yet sweet which is my favorite. Smells very similar to Angel from Victoria's Secret just not as powdery, with a hint of something I can't put my finger on. Would recommend, I'll most likely buy the big bottle one day too
01/01/2017
It was a little overpowering...patchouli
12/31/2016
Loved it! First hint of clementines, followed by a pleasant sweetness. Great work or daytime scent
12/31/2016
I can't even wear it. It gives me an instant headache. Can I send it back and get a different one?
12/31/2016
Just ok, didn't last long
12/31/2016
I dislike this scent. smells like old fashion hairspray.
12/30/2016
I absolutely adore this. This is one I kept going back to again and again. It's pretty light, not at all overpowering, but you know you are wearing it. It's a perfect everyday, good-for-anything-anytime fragrance.
12/30/2016
Light, clean fragrance. Wears well, but feels like it's missing something. It's a little flat. Good fragrance for work or when you don't want to draw attention.
12/30/2016
Fresh crisp, love the fragrance, but does not stay on long
12/29/2016
Pretty nice smell, but probably wont repurchase, nothing earth shattering.
12/26/2016
Really dislike this. Way too old lady smelling on me but my 23 yr old loved it so it might just be my chemistry that it doesn'the mix with.
12/22/2016
I really like this scent. It's light and a little sweeter than the cleaner scents I am usually drawn to. Super fun for the first month using SB
12/05/2016
Lemony. Not really my scent.
12/04/2016
Love this scent. It disappears on me and its soft and subtle at the same time.
12/03/2016
Actually loved it! Light and airy and lingers all day
12/02/2016
So fresh and clean! Love it!
12/01/2016
Nice scent. A little strong at first but then mellows out. Long lasting.
11/11/2016
Please add this to my scent I would love to try it thank you
11/04/2016
Loved it but didn't last long at all
11/04/2016
Love it! smell is not too strong, great for date night, feels very warm and gentle.
11/02/2016
The scent was divine but my spray bottle was damaged.
11/01/2016
This is not the scent I received.
11/01/2016
It took a few days to get use too.... its a clean floral scent... great for work or causal days.
11/01/2016
"Radiant" in the description read as strong to my nose. Tried it when my order arrived, never wore again. Without looking at the description, I'd have a hard time identifying the top note. Kind of clean, citrus, unisex-ish??? It would be great if Scentbird offered some sort of scent sample. Descriptions vary greatly. Many scents are NOT commonly found in my local department store or Sephora wall which means Scentbird is opening up great swaths of perfume opportunity for me. But in reality, I'm guessing every month and getting frustrated despite suggested scents. Nothing horrible but nothing I'd wear more than once or twice. Considering it takes a month for my subscription to arrive, this is very nearly pointless if you are not already familiar with a particular scent. And then, wouldn't you just give in to the immediate gratification to buy and wear right then and there? Thought Scentbird was a good idea. For me, the logistics aren't feeling like it's worth it. Ah, well. Hoping others have better discovery experiences.
11/01/2016
I did not like this scent
10/31/2016
Beautiful, starts off a bit strong but tapers off to something more pleasant.
10/24/2016
It's a nice scent, not necessarily my favorite, but it;s nice. It's just a little bit heavier than I'd prefer, very floral but also very fruity.
10/23/2016
Really wanted to love this perfume but just couldn't. Very floral, my preference, and a little sweet. A little soapy on the end at first. I would definitely categorize this one as a mature scent. Good for everyday wear. Don't be heavy handed when applying though as it can easily be overwhelming. So overall it's a nice scent but not a favorite.
10/06/2016
Too powdery - didn't work with my skin chemistry. I ended up with a touch of the grandma smell.
10/01/2016
Nothing too fancy or intriguing about this scent.
09/08/2016
It doesn't smell bad. Just not for me. Kind of reminds me of my Elementary School Teacher on the first day of school. (Middle aged) clean scent. I will save for my casual shopping days.
09/07/2016
Love it. So unique and reasonably priced! lasts all day
08/31/2016
Not one of my favorites. It's ok
08/30/2016
The scent is very fresh and light. I'm going to add this one with my Chloe.
08/30/2016
Love this scent, great flirty and light every day wear
08/30/2016
Did not like, basic smell to me
08/29/2016
A nice perfume for the office. Grown-up without being musky.
08/25/2016
Love this scent. Its fresh and light. Perfect for everyday.
08/02/2016
This is the first fragrance that I have gotten through ScentBird and I LOVE it! I read the reviews and the description and picked a winner. It is light and not too heavy, just like I like it.
07/31/2016
Felt like this was a little more something my grandmother would wear. Nice but not my taste.
07/31/2016
I'm sorry but I had to five this one away. It smells like an old lady and I really disliked it.
07/30/2016
I haven't received :( anything for July.
07/01/2016
Nice, a bit too light for me.
06/09/2016
Love this perfume. Not strong which is good. I wear it everyday.
05/26/2016
It's ok... It kind of reminds me of something my grandmother would wear.
05/19/2016
This fragrance is a little bit strong knot my type will not purchase this one.
05/17/2016
It was very light smellimg not over powering but still noticeable. I would wear for every day.
05/16/2016
Beautiful, crisp, citrusy-floral scent. So long lasting. My husband loves it!
05/05/2016
beautiful & elegant
05/05/2016
i love it, smells amazing
05/04/2016
I love the smell of this fragrance, it has a sweet woodsy fragrant.
04/21/2016
This was my first delivery and I really like it. Looking forward to more. I do wish the scent lasted longer.
04/13/2016
This was too floral for my liking but it is nice.
04/13/2016
I love anything that smells fresh and with all the citrus notes "Flight of Fancy" is the definition of it. It is kind of heavy at first sniff but I believe thats why it's one of the more lasting citrus scents!
04/02/2016
I really like this scent. The scent is bold but manages to be light and not overpowering or loud. I will definitely be adding this to my scent choices for day or night.
04/01/2016
It smelled like your average perfume. Nothing about it really struck my fancy.
03/29/2016
Lightly floral and perfect for warm weather!
03/29/2016
Didn't like the smell on my skin
03/19/2016
It was ok. Not really my favorite but my mom loved it so I gave it to her.
03/01/2016
It's not a bad scent it's just a bland scent. It's not long lasting at all. I never smell it actually. Perhaps that it just doesn't work with my body chemistry. I'm a Jo Malone wearer and a Dolce and Gabanna, The One kind of girl and they are both very light fragrances but it last at least a few hours before I need to re-apply. This Anna Sui - anna sui who cause it doesn't exist on my skin.
03/01/2016
Sweeter than my usual preference - but I love the unique scent it gives me. It doesn't last long, but I get complimemts while its there, so that's fun and worth it.
01/29/2016
Love Love Love , my bottle fell on floor and cracked was so upset will get this in full size.. just right scent not to strong and not so light its just right.. fresh and sexy..
12/30/2015
It did not smell as sweet as I was expecting it to but it was still a very nice scent.
11/15/2015
This is a very nice everyday scent. It's bright and floral with a hint of citrus. I thought it smelled common, like you've smelled it before, but this is not too bad if you just want a scent that smells nice but doesn't really stand out. It works well for the office.
10/29/2015
I "LOVED" this scent ! The only downside is that it does not last very long. I put it on and not even 2 hours later the scent had faded to almost nothing. Beautiful while it lasted though.
10/29/2015
I loved this one. I want the full bottle!
10/08/2015
I absolutely am in LOVE with this perfume ... It's light, sweet & clean ...
09/30/2015
It was too floral for my liking, but I loved that it had a hint of citrus
09/28/2015
Absolutely looooove this I was almost out before months end.. Love this fragrance.. just right. I have allergies and it doesn't bother me at all and no one else said it was loud, got a lot of compliments. Will be purchasing big bottle soon. Wish it power of it last longer.
08/25/2015
Omg I love this fragrance its a tad sweet with musk and just the right kick of citrus. I have severe allergies and it doesn't bother me at all. Love Love .. going to get the bottle when I run out.