Alaïa
Alaia Paris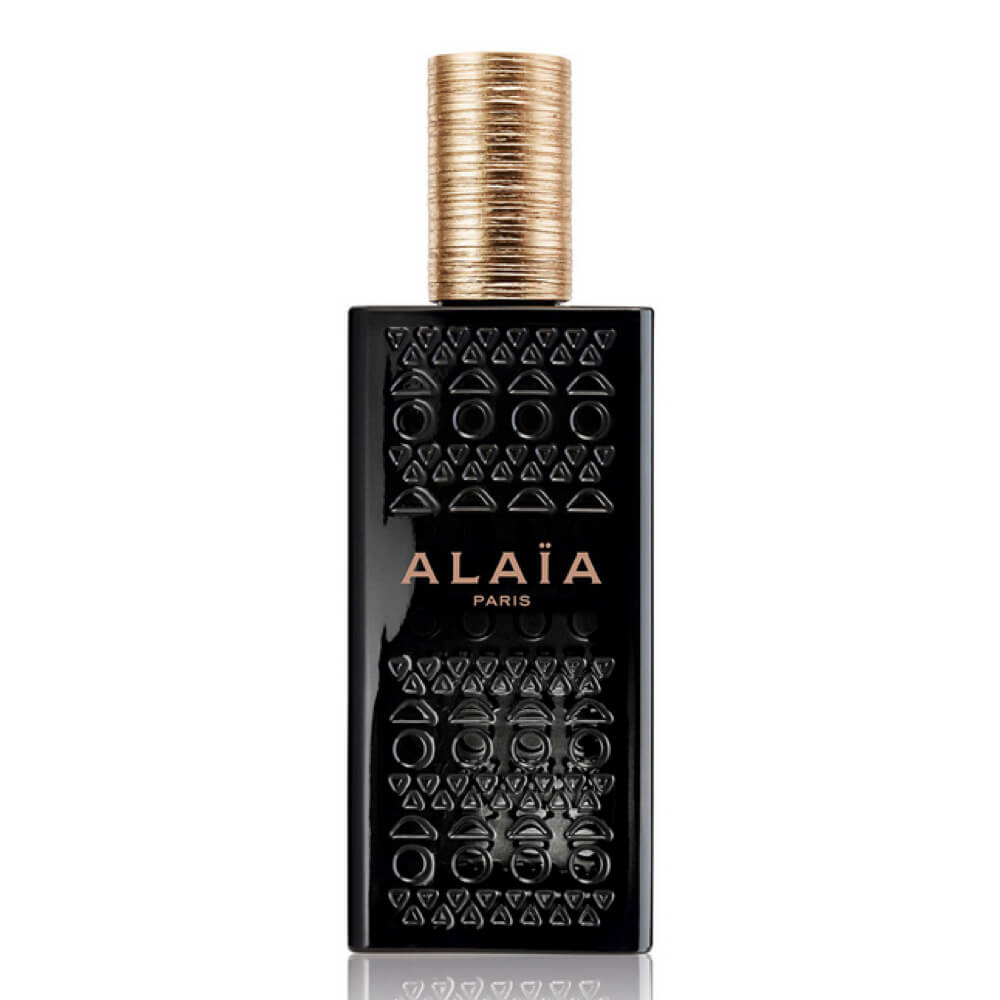 Get a 30-day supply of Alaia Paris
for
$
14.95
Notify me once this scent is available
Share and earn free perfume
Notes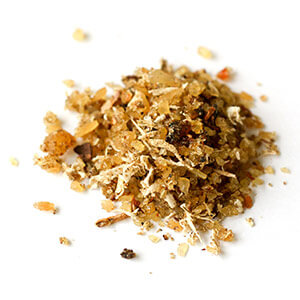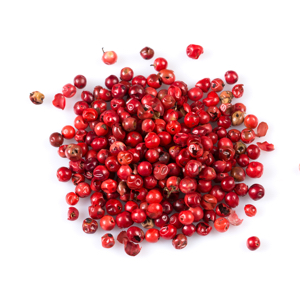 Description
Alaia is the first perfume launched by the Tunisian fashion designer Azzedine Alaia. As a lover of architecture, Alaia has created a spicy floral inspired by his childhood memories of water flowing over sun heated brick walls, a contrast of cool and warm. The fragrance focuses on a unique structure to create a timeless scent. Cool fresh mountain air picks up pink pepper along its way to settle amongst a sophisticated floral gathering. Here the sun lies within a rosy and fresh freesia filled valley. Throughout the fragrance, there is a spicy undertone of leather adding depth and intrigue to carry you to soft musk and powdery finish. A fragrance created to be timeless and admired.
You may also like
Alaia Paris description
Alaia Paris, the first fragrance from fashion designer Azzedine Alaia, is a spiky, spicy abstract floral that has one of the most captivating exchanges between the top and the heart notes you will ever come across in designer perfume.
The fragrance begins with a sharp pink pepper note, which is perforated by an airy accord that lends it a more buoyant, almost floral feel to the opening. The spice doesn't tickle your nose, but instead is soft, light and ethereally fragrant.
Which is very important to the way this perfume develops, because the freesia and poppy notes fuse to that light, soft spice and the pink pepper begins to trade personalities with the floral notes.
Instead of sharp, dry spice, you sense elevated, flowing warmth, and the expected big, bouncy freesia transforms into a semi-sweet peppercorn flower. This abstract floral is more surreal than abstract, but the result is breathtakingly original.
It's fun to see the first perfume from a designer's line dare to do work like this – finding the strange facets that both sharp, tangy spices and sweet, gummy floral notes share. Many designers might go for a safe genre choice, and build from there. But Alaia and perfumer Marie Salamagne have infused Alaia Paris with a stunning and exotic style all its own, one which showcases typically-used notes in a very atypical light. The heart of Alaia Paris should be savored for all its spicy hybrid floral glory.
The drydown is more of a coda than a third act in this perfume, with animalic musks slipping in to replace the pink pepper spice. The animalics are a little subdued in Alaia Paris; they appear more like a pride of tigers seen through binoculars than a roaring, rutting, thick scent. But there's just enough growling energy at the bottom of this perfume to keep the composition balanced and full.
Alaia Paris is a must-have for any freesia or pink pepper fans who think they've smelled every possible perfume featuring these notes. The floral/spice hybrid accord that powers this perfume is uniquely original, unexpected and unforgettable.
Read more
Alaia Paris by Alaïa Reviews
05/24/2017
Not a fan. The spice stood out too much for me.
04/29/2017
I liked it, I feel like it is more of an warm scent.
03/06/2017
This is a very nice scent. A little strong initially with the spicy note, but then opens up to a nice floral tone. Lasts longer than other scents.
03/06/2017
My favorite smell I just love getting my scent bird every month
03/05/2017
I'm not a fan of the open note, but fell in love with the warming notes, they are so lovely🌞 I recommend this scent..
03/05/2017
Sweet smelling. Fruity?
03/05/2017
Thought I would like it, but wasn't my type.
02/28/2017
Loooooove this scent, strong, lasts all day and smells better the longer you wear it. smells more woody on me than floral but I love it so much, very sexy.
02/24/2017
The leather and violet notes are beautiful! Like it the longer it sets on the skin.
02/21/2017
Not my type of scent, but could be used formally - black tie.
02/21/2017
Has potential but smells a little bit too much like perfume. Like I'm walking through a department store... not my style. But I will wear it on special formal occasions. I think it's suitable for such.
02/06/2017
Though it's a pretty fragrance, it's way too floral for me. I hadn't realized how much of a perfume this was going to be. I gave it to a friend since I wouldn't use it.
02/05/2017
Not a fan. Not only did it wear down REALLY quick on me, but I was thankful for that because it made me smell like bug spray 🙁 I'll stick with the brands I'm more familiar with.
02/03/2017
The smell is amazing!! I get so many compliments when I wear this perfume and the scent lasts ALL DAY.
02/01/2017
I like this scent its just the right amount of flowery/powdery mix.
12/27/2016
My husband calls this the Catholic Church perfume. It makes me chuckle but he's right and that's actually kind of the point of this fragrance. This is supposed to smell like a scent memory from its namesake's childhood; cold water being thrown against hot bricks. My husband's Catholic Church reference is pretty pertinent as well, the cold and warm nature of this fragrance is similar to the scent of warm incense and cold marble that is a Catholic church service. And the metallic note is oh so stunning! This is a serious date night fragrance for any season.
12/12/2016
Beautiful sultry night time fragrance. Velvety and Musky. I would buy a bottle for sure.
12/09/2016
So sexy and so mature and amazing. If you appreciate a really layered sexy sophisticated scent, this is for you. This scent surrounds you with an aura of genuine confidence and that intriguing mystique that makes your posture just a little bit straighter and your swag just a little bit more daring. Love this. Exactly how a Parisian perfume should smell.
12/05/2016
Very older lady to me!
12/03/2016
This scent smells amazing 😍😍
12/02/2016
Had never tried this before, but love it! Very big band era, reminds me of my grandmother's hayday! :)
12/02/2016
I thought this scent would be so interesting given its notes, but it ended up being incredibly boring and cliche.
12/02/2016
It smells good, just not the scent for me. The smell is muskier/woodier than I am attracted to. I just wanted to try Alaia!
12/01/2016
Beautiful, very mature scent. I get compliments on it often.
11/27/2016
This is my favorite deluxe sample I have received since the beginning of my subscription!! It definitely has staying power, yet not overpowering. The pink pepper, velvety musk, and woodsy notes make it a winner! The floral notes are subtle which, for my preference, is a bonus!! I will certainly consider purchasing a full-sized bottle!
11/19/2016
Didn't like the initial scent when I first sprayed it but I must say I am a fan. It smells "older" at first then if it works with your chemistry dries to a light, sweet, woody scent that lingers
11/08/2016
My first Scentbird perfume. I had hopes leather and musk meant a hip/youthful version of the dark edgy perfumes. I was mistaken. This smells much more "mature", if you know what I mean. As a whole, this is a beautiful, intense fragrance, but be aware that it may leave you feeling like you borrowed perfume from your Gran.
11/04/2016
I love this! It starts with a fresh, mineral note and then dries down to a mellow floral/musky scent. Very easy to wear, but more complex than many department store perfumes.
11/02/2016
It smells heavenly!!!! Received so many compliments on it. I love it!!!
11/01/2016
I LOOOVE this perfume! Tried it on at Saks and I'm def buying the bottle!
10/29/2016
Im really liking this scent
10/18/2016
This smells of licorice and leather...and mellows out to a sweet and a subtle flowery scent...You can get lost in this scent...Smells fantastic...I am glad I redid my "profile" to look for new scents...I had never heard of this perfume until I found it in the Scentbirds list...Bravo for finding this...A wonderful scent for a cool day in the fall or winter...Perfect for date night...
10/06/2016
not what I expected. Wouldn't purchase full size.
10/04/2016
This is a good scent to try if you are wanting to test the waters on something different and exotic.
10/04/2016
I really felt that at first this had a "fish" scent...I know it is more of the peppery scent but I have to say...no go...
10/04/2016
Boring as hell; fresh/peppery/aquatic. Smells like a million other perfumes on the market, with poor lasting power to boot. Not impressed.
10/03/2016
It is a great scent for fall. I like intense fragrance for this season so it is perfect for me. The smell lasts for a long time as well.
09/30/2016
Love love love this scent. It's really strong at first but after a minute of cool down it's amazing. Will definitely be looking for this as my next perfume purchase.
09/20/2016
My first scentbird scent. I had no idea what I was getting into I only knew that I liked this designer. I was so relieved to find I liked the scent! Its really elegant without smelling like my grandmothers coco chanel or something, one spritz is perfect so this is going to last! I accidentally left it at my cousins house and she told me she tried it and loved it too.
09/07/2016
I really love this perfume. I will buy it from here real soon.
09/01/2016
Like the scent
08/30/2016
It's pleasant. Nothing groundbreaking, a little more screechy than I would have liked. It's a musky, snuggling scent.
08/27/2016
The first time I sprayed this, I got an initial blast of florals, followed, surprisingly, by an intriguing wet stone/cement note. Second time I sprayed, all I could detect was the ubiquitous default accord of modern-day perfumery—pepper, fruit, and flowers—which pretty much played the same tune on my skin until the dry down. I had to really press my nose to my wrist to try and suss out anything beyond that. What I got was a bit of citrus and spice (cinnamon?), maybe some leather. But so what? This thing has zero projection, I don't even see the point of wearing it. I tried, I really did, spraying with abandon on both wrists, décolletage, neck, etc. Nope. It didn't even envelop ME in its own cloud. After about an hour, it started its dry down into a musky woody accord of no particular distinction. Very disappointing.
07/23/2016
This has a nice flowery smell. its not overpowering. perfect for a special night out.
07/06/2016
I like this scent a lot. Somewhat powdery at first but then turns sweeter as it wears. Mature, elegant, evening time scent.
06/30/2016
Very pretty, but I view this as perhaps more of a scent for fall. Can't wait to try it again in colder weather.
06/05/2016
Beautiful, classic scent!
05/22/2016
Not a fan. I wanted a strong smelling perfume but I didn't want to smell like a grandma. It's gonna be a long month until I get another one.
05/09/2016
Ehhh, not impressed. Gave it to my mom, she loved it.
05/08/2016
It has become one of my favorite perfumes thanks to Scentbird. It is elegant, addictive, long lasting, it has soft floral tones and musky undertone. You can wear it for any occasion. It is perfect for me. (
05/06/2016
I wanted to like this one and was looking forward to trying it. I've seen the scent a lot in the latest magazines. I wasn't a fan of this. It smelled very strong and had an "old age" smell to it. Very generic and not an updated scent.