You get to choose which scents you want each month, it's a generous amount. (They say it will last 30 days, but I'm sure I can make it last much longer!) Shipment arrived quickly. There was a small delay probably because of the holiday. I can't wait to get my next scent!!

Loved this idea, received a recommendation from a friend on FB, and decided to try this, received first months scent (my burberry blush) quickly, and can't wait to see what next month brings. Great quality perfumes fit such great prices. Love the try before you buy, GREAT IDEA.

Everything about Scentbird is a positive experience, from beginning to end. Scentbird has a wide variety of scents ranging from the top to the bottom of the brands. Ships super quick too. I have been a member of the Scentbird family for a long, long time, and I will continue to be a part of them. I heart Scentbird.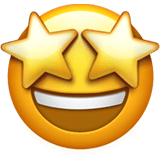 Shipping time was as described (5 business days). I'm loving the variety of colognes available. Even if I'm sure there will be some months where I might not like the cologne I chose, I'm very happy for a chance to discover my preferences as I go without being rushed around in a busy shopping mall.

Navigating the site and ordering was nice and smooth. Tons of options to chose from. My first monthly cologne I got was Versace Eros. I love it! Can't wait to try out my other months. $14.95/month isn't horrible, but I feel like it should be $9.99/month like most other monthly subscriptions are for beauty stuff. Just my opinion. I like it though. I will try it out for a little while. No complaints so far.