25% off
your first month subscription
$15 credit
towards any full size bottle purchase, if you subscribe
Coupons valid only for products available through the Scentbird website.
* Offer applies to new monthly subscribers only. Free shipping on subscription orders.
Cancel anytime. Must be an active member to receive the $15 credit towards the full size perfume.
Frequently Asked Questions
I have a coupon, how do I use it?
Oh that's easy. You can find a button to enter your coupon code once you arrive at the checkout page. Just click the «Have a
coupon code
?», and it will open a bar to enter your code that will automatically apply your discount when you click the
Apply
button.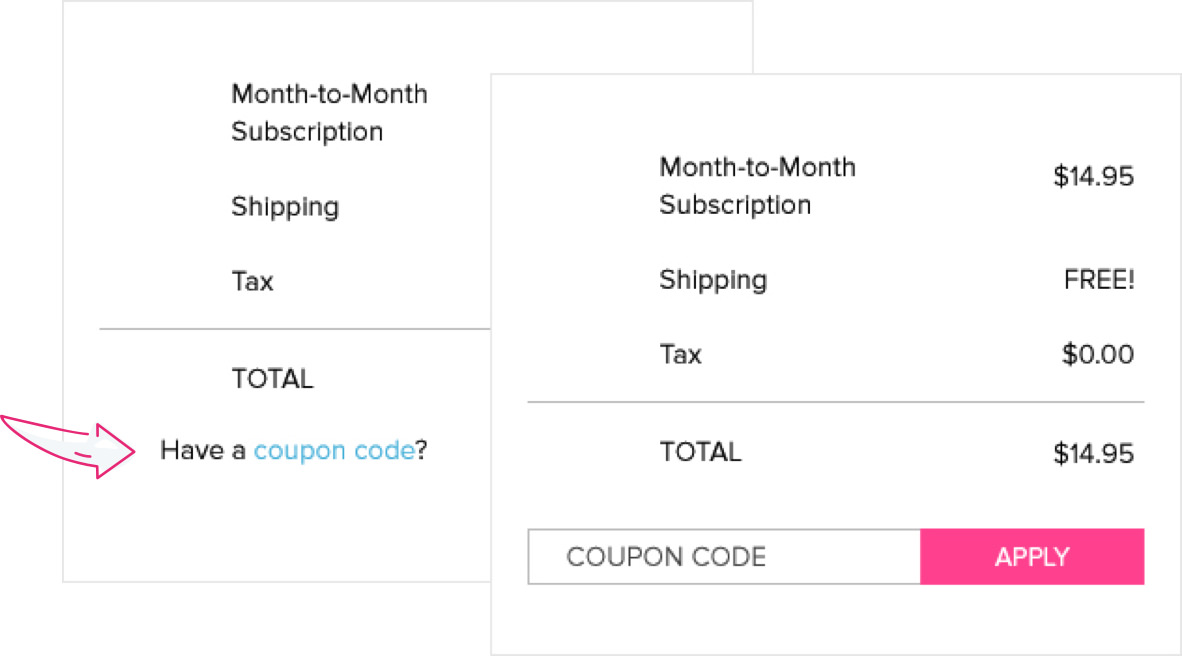 I lost my coupon code, can I still use it?
Can I publish the coupon codes on my blog?
Yes, however they may become invalid at any time. Don't forget to follow us on
Facebook
or
Twitter
and or connect with us through our
contact page
so that we can collaborate on all kinds of things.
Do you have a different question?
Please ask us
, we are here to make finding your dream scent an awesome experience.