May, blazing sun and good spirits make for a good time for a new cologne. Even men who have been faithful to one and the same scent for ages should take advantage of the warmth and enter the fragrance playfield. May is that month of the year where we spend more time outdoors, fragrance is better absorbed, skin is on fuller display and compliments are simply flying your way.
So celebrate the fact that sun is now working overtime by popping a bottle. A cologne bottle, that is, containing one or all of the these three fresh and energizing colognes.
A pure energy and bliss in a bottle, this fresh mix of citrus, provocative spices, and warm musk/ woody accents is capable to one up your office as well as after-hours style.
Known and loved for its versatility and warm, come-closer-I-smell-amazing appeal, Solare should be every man's fragrance spring staple. If you have never tried Solare, you have never experienced citrus in all of its glory.
After mastering the field of crafting only the finest automobiles on planet Earth, Bentley has decided to expand its craftsmanship and lend some creativity in the field of perfumery.
Bentley for Men Azure is an addictive, laidback scent that is as easy to wear as it is stylish. Pineapple, violet leaf, and tangerine notes are fortified with Bentley's signature for sophistication: a base of tea, cashmere wood, tonka bean and orcanox molecule, yielding a light, fresh, elegant fragrance for a perfect spring, also perfect for spring.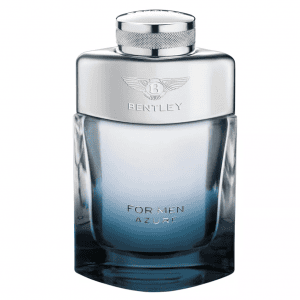 Reflection Man by Amouage
The online based fume-heads and fragrance aficionados will probably tell you to steer clear from woody fragrances during the warm months. And they are probably right, if they are talking about office and hanging out colognes.
But when it comes to date nights in May, light woody fragrances are the norm. Or to rephrase it: Reflection Man by Amouage is the norm.
Picture the beauty of the night-blossoming jasmine paired with the vibrant neroli spread on a base of sandalwood, patchouli, vetiver and cedar, and you have the essence of Reflection Man fragrance. In this artistically olfactive palette of notes you are the creator of your style. And with Reflection Man on your neck and wrists, you're halfway there.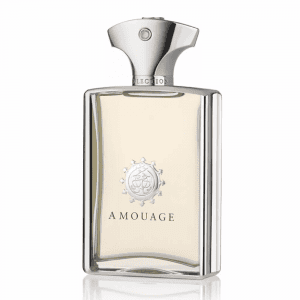 Explore the world of fragrances with Scentbird
Scentbird is a luxury fragrance subscription service that sends you a 30-day supply of a fragrance of your choice for $14.95/month.
You'll receive a selection of fragrances each month for $14.95, and add other perfumes you want to try to your queue for an upcoming delivery.
For $14.95, Scentbird is your monthly pass to fragrant elegance, chicness and refinement.
To join Scentbird or learn more about this luxurious fragrance service, click here: https://www.scentbird.com
SCENTBIRD, BECAUSE SMELLING GOOD IS JUST AS IMPORTANT AS LOOKING GOOD!